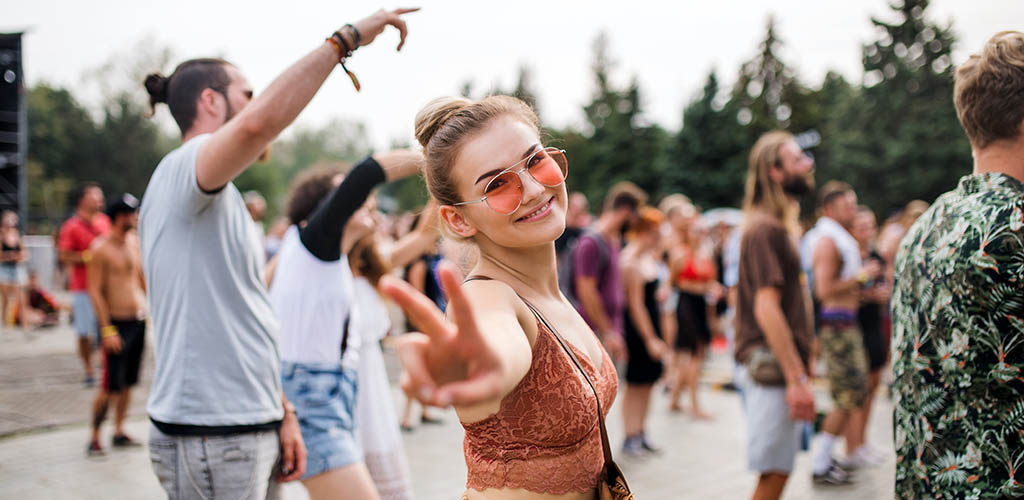 Wondering which places are the best ones to meet hot Adelaide girls? We've got you covered! As local dating experts, we've tried all the best entertainment venues in the city and listed the ones where you can have the most success finding hot girls and picking them up!
This guide includes trendy clubs in the entertainment district, bars in Seaview and Noarlunga, and coffee shops near the University of South Australia or other colleges in the city. With almost 50% of people in the Greater Adelaide area are single, you'll certainly find someone who could be a fitting long-term partner or just a buddy for a quick fling.
No more losing time in bars where the crowd isn't right for you or apps with too much male competition! After reading our guide, you'll know exactly where to go to find your next girlfriend. Ready to discover the best places to pick up girls in Adelaide? Keep reading and let us know how things go in the comments below!
The Best Places to Meet Sexy Adelaide Girls
These are our favourite places to hang out with hot Adelaide girls and find a date. They're all very popular among people of all ages, so you'll certainly find the right crowd for you.
Bars are an excellent solution to meet single girls in Adelaide
What's more cliché than going to bars to pick up girls? Well, the reason why it's such a popular solution is that it works! Find out the best bars to pick up single girls in Adelaide.
Maybe Mae is your typical basement cocktail bar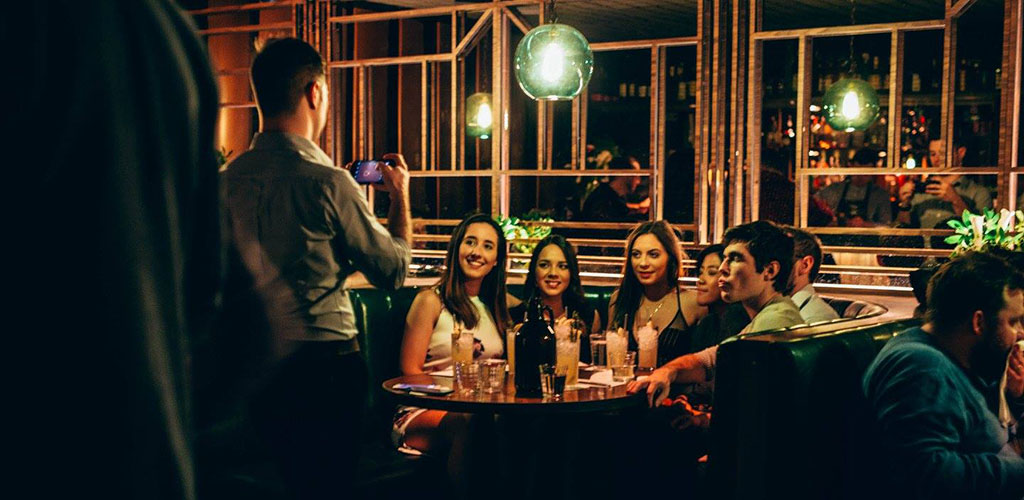 @maybemaebasement
Located in a basement, this trendy cocktail venue is always filled with hot Adelaide girls. Keep in mind that it's not that easy to find: It's hidden behind a wooden door under a restaurant, with no sign. But hey, a little mystery is always sexy, right? Add to that the fact that this spot plays amazing music from the 50s and 60s and you've got a hangout for girls who love vintage stuff!
The menu includes many original cocktails, handcrafted with local ingredients. Despite the quality, prices are very reasonable. The staff is also super friendly. In fact, they're great wingmen and women if you want to introduce yourself to a girl!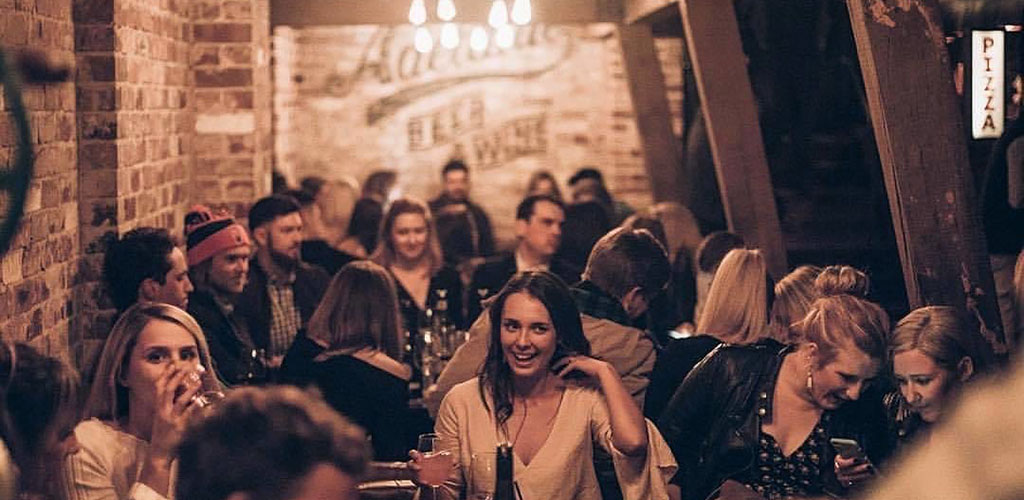 @bankstsocial
If you're looking for premium-quality booze, you'll certainly find it at Bank Street Social! But that's not all: You'll also find attractive girls nearly every night of the wek. This place has an impressive pizza bar and a drink menu with hundreds of items to choose from. Behind the bar, there is a gorgeous spirit wall that will catch your eye. That is, unless you already have your eye on one of the many hot girls at the bar!
Honourable mentions
Here are other bars where we met many single girls in Adelaide: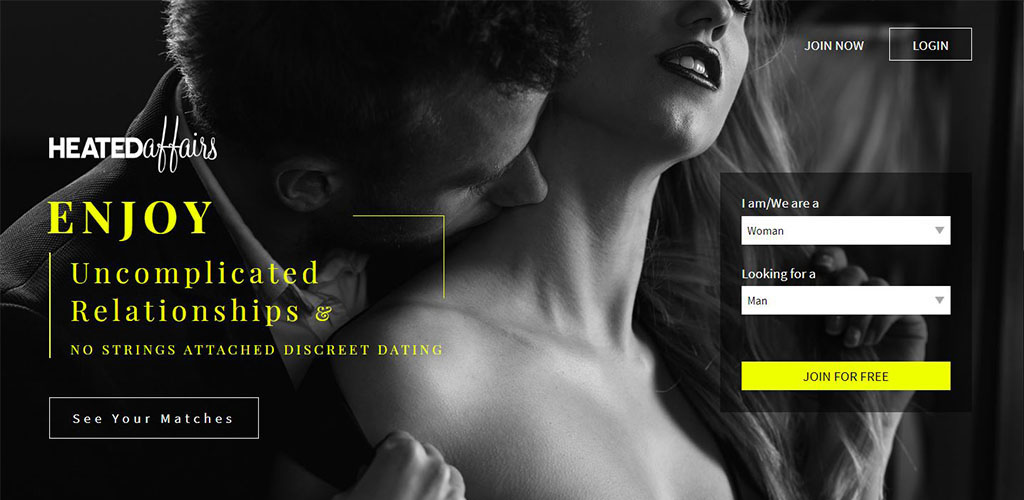 We like romance as much as the next guy, but we know it's not for everyone. So if you want some action with no strings attached, your best bet is Adult FriendFinder.
Adult FriendFinder is one of our favourite options on this list and one of the best websites to find a fling. It's incredibly popular, both in Australia and abroad, probably because of its user-friendly interface and fun features, like the live webcam chat.
This isn't just a site where you find a mix of girls who want flings and relationships. Instead, the site is focused on casual relationships and quick flings, so no need to worry about girls who want anything serious. We also found that there are always plenty of attractive girls from Adelaide on Adult FriendFinder. You could arrange a meetup each day and never run out of options!
Sign up for Adult FriendFinder now and you can thank us later.
Try Adult FriendFinder For Free!
If you haven't had much luck meeting girls who are just looking to hook up you really need to
check out Adult FriendFinder's free trial
ASAP. When it comes to a site that actually delivers and helps guys meet girls just looking to fool around, we haven't found anything else better (even after trying out 100+ of them). Check them out for free!
Dance clubs offer many opportunities to meet hot Adelaide girls
In Adelaide, almost all girls go dancing during the weekends! So our favourite way to meet them is by becoming a regular at the most popular dance clubs in the city.
Red Square is the trendiest place to go dancing in Adelaide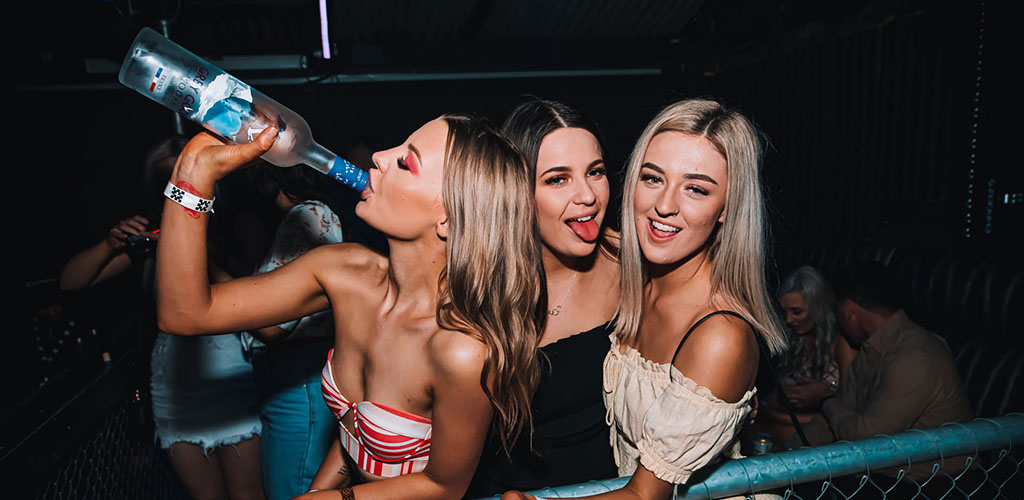 @rsqnightclub
Located in Adelaide's entertainment district on Hindley Street, Red Square is definitely one of the most popular clubs in the city. That's because it's always full of hot girls who want to have fun.
Pro tip: hang out at the patio to see the girls in line to get into the club. This is a simple way to choose who you want to approach before she sets foot in the venue! Keep in mind that the entry fee will cost you. But once you're in, drink prices are pretty cheap so it evens out.
The London Club is another trendy spot to party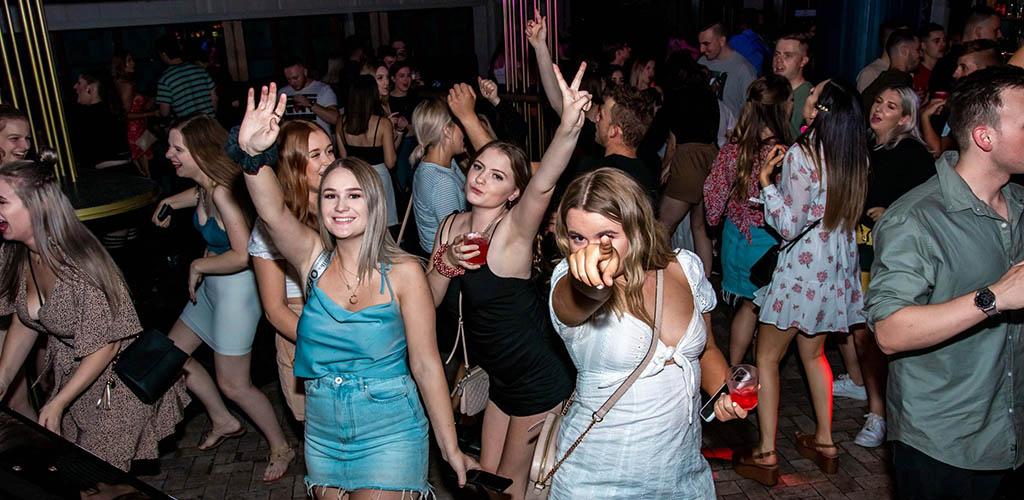 @londontavern
This popular club in the London Tavern always has the best DJs in Adelaide. With talented DJs come diverse crowds full of hot single girls! They're all at The London Club to party and most of them are looking for a hot weekend fling.
Order some shots for a hot girl and her mates to break the ice. Then invite her over to the dance floor to show off your moves. No need to be a great dancer here because those strobe lights can make anyone look smooth!
Honourable mentions
Here are other great nightclubs, dance clubs and music venues to try if you want to meet Adelaide girls:
Café Troppo is a cozy place where you can approach sexy Adelaide girls by day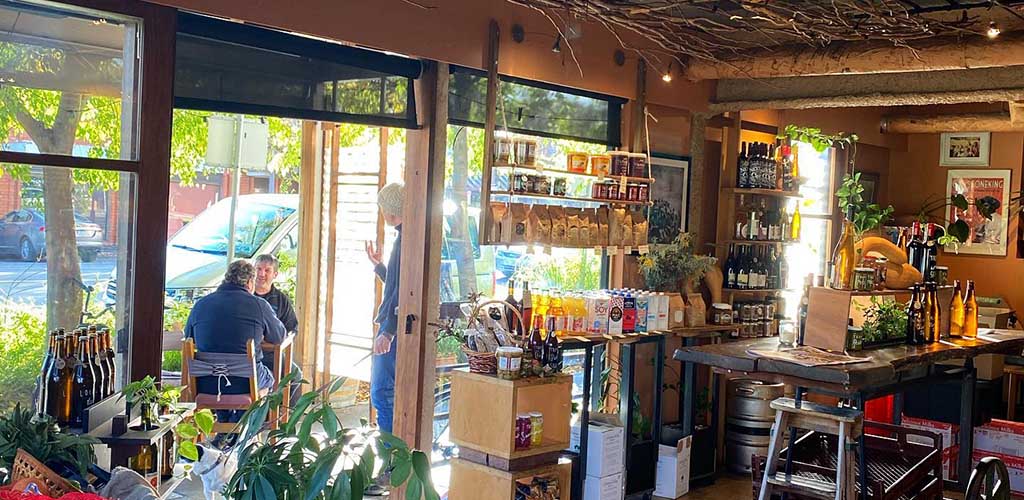 @CafeTroppo
This trendy coffee shop on Whitmore Square offers healthy food, great coffee and a casual vibe. It's just a short walk from downtown, so girls go there for brunch and late breakfast during the weekends. The comfortable seating area is ideal to read, study, work or start a conversation with the attractive girl sitting at the next table. It also helps that the place is small and intimate. But if you want some fresh air, you can also hang out at the patio.
Next Gen Health Club is one of the best places to pick up girls in Adelaide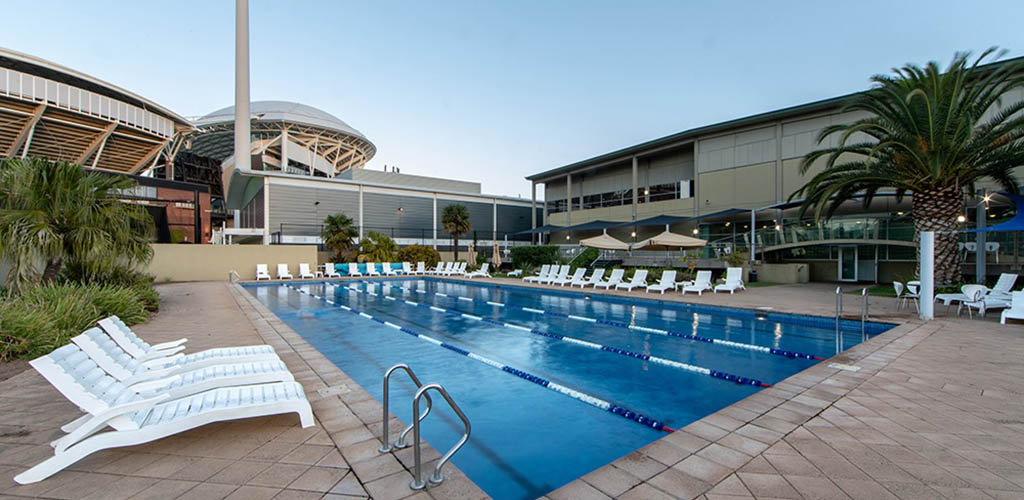 @nextgenmemorialdrive
Gyms are a hotspot for single girls. Some of them are intent on getting ripped but more go to gyms to meet new people and socialise. This is why Next Gen is actually one of the best places to pick up girls in Adelaide.
Take advantage of the fitness classes available to meet someone new. Bonus points if you choose classes where girls outnumber guys, like yoga and pilates. This way, you won't have to face the competition of super-fit guys with impressive abs.
Clio Café is a trendy and budget-friendly restaurant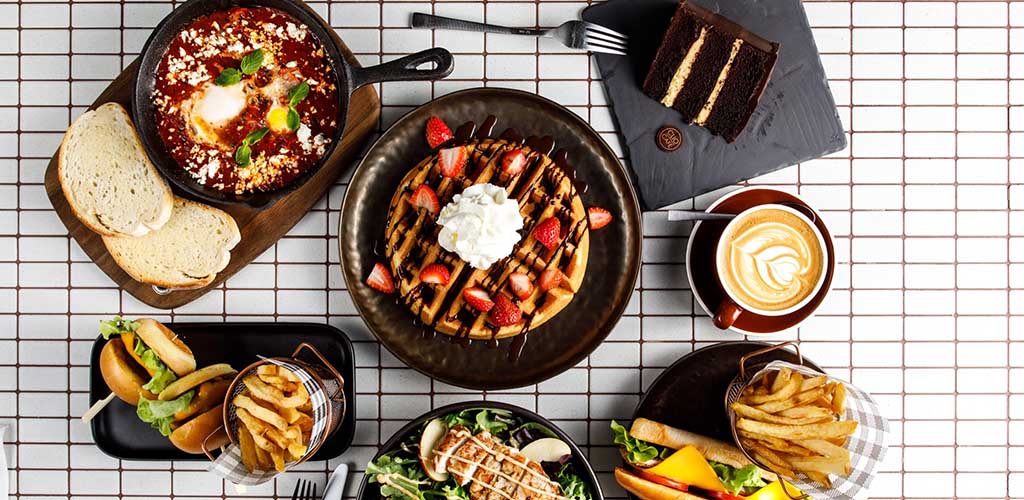 @cliocafeAdelaide
Located in the busy Rundle Mall, this coffee shop and restaurant is very popular among girls. The food is always fresh, unlike many other coffee shops, and the servings are always generous. There is an outdoor seating area, called The Terrace, which offers a nice view.
The indoor seating area is pretty spacious and there is plenty of natural light, so people can read and study without too much strain on the eyes. That's why the café attracts so many college students!
More Options to Meet Sexy Adelaide Girls
Here are other venues that are among the best places to pick up girls in Adelaide. Check them out and start getting dates tonight!
The Messy Tomato is the right place to go for Italian food and hot girls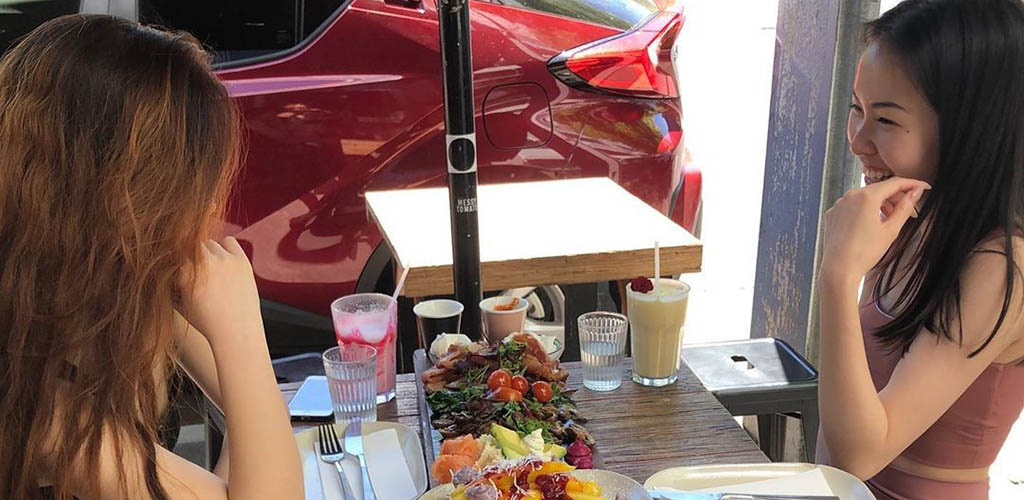 @messytomato
This Italian coffee shop is a trendy spot in Adelaide for brunch. So it's always pretty packed during the weekends. The plates come out of the kitchen beautifully arranged and garnished with flowers. Girls who love Instagram-worthy food love The Messy Tomato. So whenever you feel like indulging in some scrumptious Italian food while meeting some girls, this is the restaurant to visit.
Tinder is actually pretty effective if you want to meet girls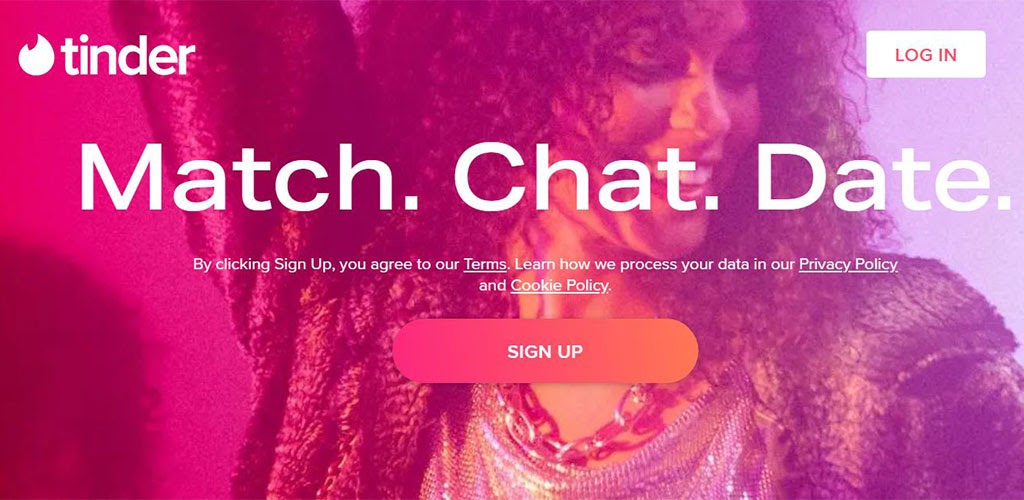 Tinder is definitely an option that all guys should consider when looking for a date or a fling. The app has a giant pool of active users, which makes it one of the best places to pick up girls in Adelaide. Achieving success on Tinder isn't that difficult if you take the time to create a meaningful profile, with an effective Tinder bio and quality photos. Fair warning, though: some girls are just here for attention. So if you have the patience to filter through them, you should be fine!
Concerts at the Adelaide Festival Center are a huge opportunity to find someone you like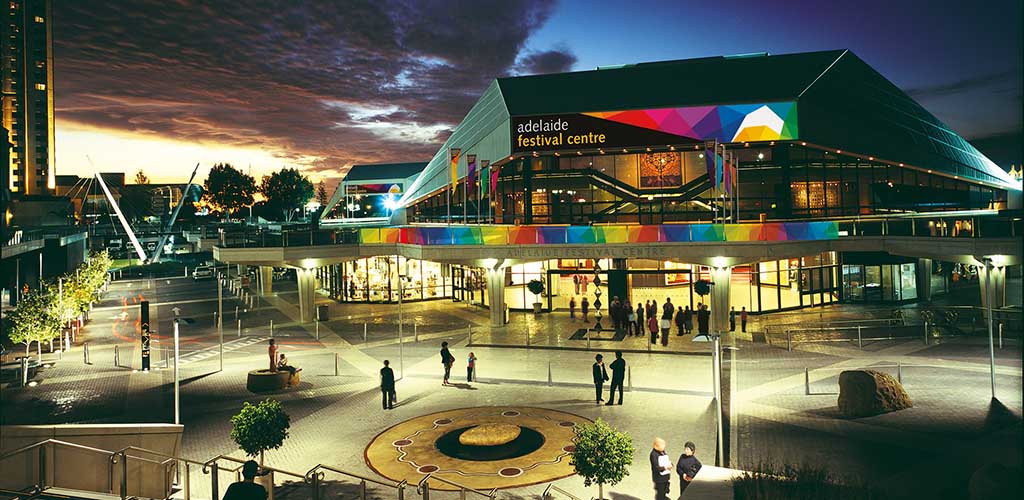 @FestivalCentre
For all you music lovers out there, what's more romantic than meeting the girl of your dreams at a concert? And where do most international bands play when they're in the city? Definitely at the Adelaide Festival Center. This huge venue is the go-to place for the city's hottest events, many of which are concerts full of girls! So take a look at their event calendar and see which concerts you want to attend!