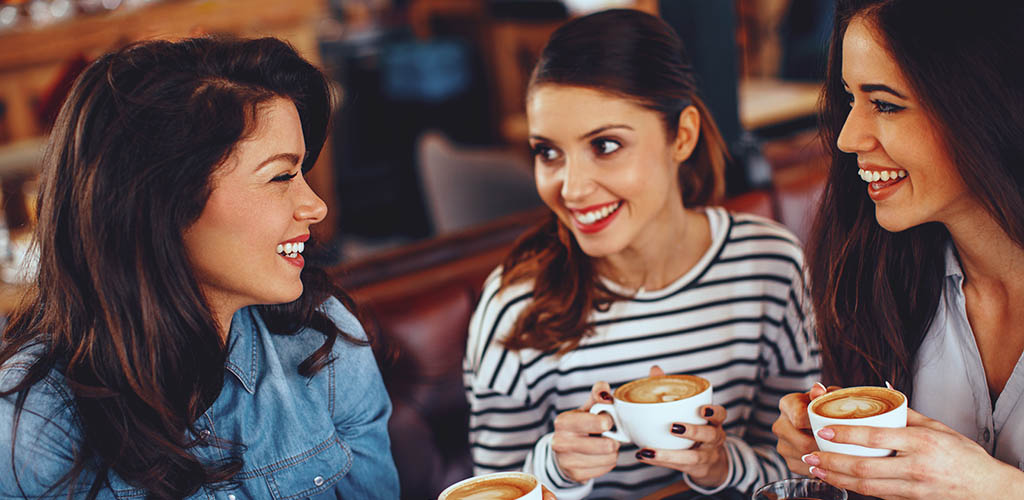 Have you been dying to meet the sexiest Henderson girls for romantic dates or quick flings but keep striking out? Well, you'll be happy to hear that you're not the only one. But with our list, you won't have to waste another night at a club or on a dating app that will get you nowhere. We've done the hard work of figuring out what's worth your time and what isn't when it comes to meeting single girls.
We've figured out which bars and clubs are the most popular with single girls. This isn't just a lame breakdown of the best bars in Whitney Ranch or Gibson Springs. We've made sure to only include the best places that we've actually visited that have gotten us lucky every time. We also happen to know where the hottest Nevada State College students hang out and party. You'll be surprised to find that the best places to pick up girls in Henderson are places you never would have thought of or knew existed.
So keep on reading if you're ready to score big time with some incredibly hot girls. Make sure to let us know down below if you think there are any places we forgot to mention that have helped you get lucky.
Where The Most Gorgeous Henderson Girls Love To Party
We're going to start this list off with our top recommendations. These are the places that are a sure-fire place to interact with single girls in Henderson:
We love these lowkey bars for meeting lots of single girls
Bars are a fantastic place to go out if you're looking to mingle with a diverse set of girls. Check out one of these spots if you want to meet someone new.
Hi Scores Bar-Arcade has one of the best happy hours in the area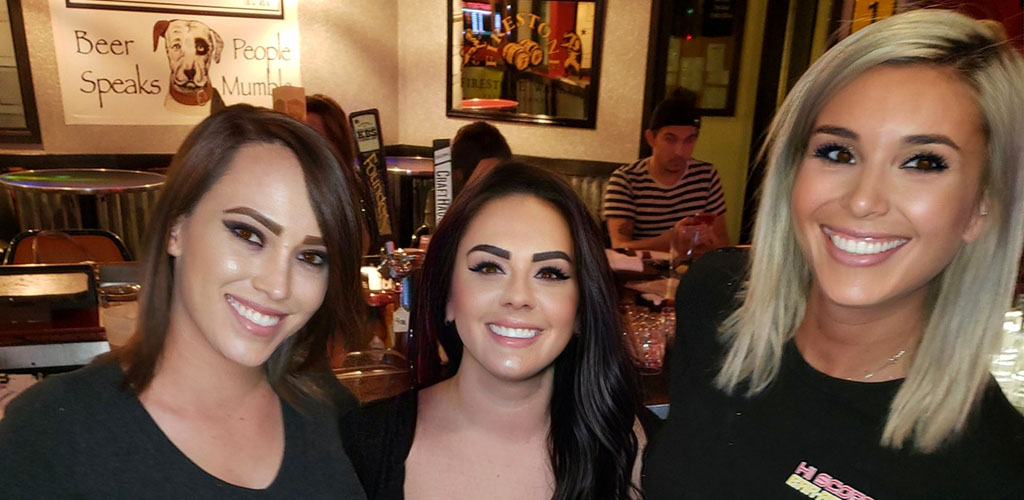 @HiScoresLV
If you're looking for a fantastic Happy Hour special, then look no further than Hi Scores. This is one of our favorite bars in the area. What makes this place so great is that the bar has a super low-key atmosphere thanks to the arcade theme. Once inside, you'll notice that there are a variety of free arcade games that you can take advantage of.
Not only does this place have lots of fun arcade games, but the drinks are also reasonably priced. The bar often plays music from the 90s and early 2000s, so it's the perfect place to go down memory lane. The girls that come here to hang out are always friendly and easy to talk to. So break the ice by challenging someone cute to an arcade game.
Lots of hot Henderson girls love grabbing a beer at CraftHaus Brewery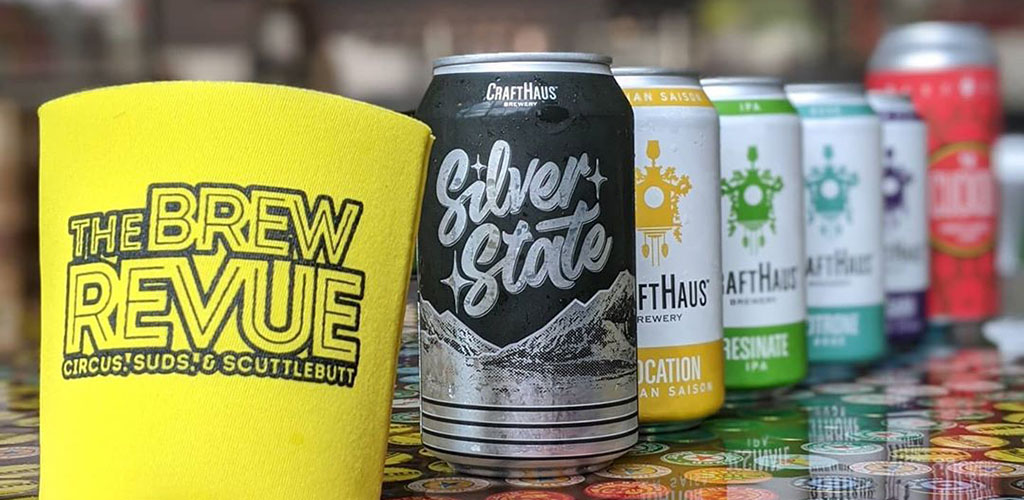 @crafthaus
If you're in the mood for delicious beers, then you need to stop by CraftHaus Brewery. This local brewery is a staple in the neighborhood. Lots of Henderson girls come here, especially during the weekends. In fact, this place is normally packed with gorgeous girls who are looking to blow off some steam and let loose.
You'll instantly notice that the interior of this brewery is nicely themed. You'll find lots of table games that you can enjoy. On top of that, the brewery also serves up some pretty great food. A lot of the beer is locally produced, so you won't find better beer anywhere else in the area. We highly recommend checking this spot out.
Honorable Mention Bars
These are other great bars for meeting girls that didn't quite make the top of our list:
Adult FriendFinder is the best place to pick up girls in Henderson if you just want something physical (try it here for free)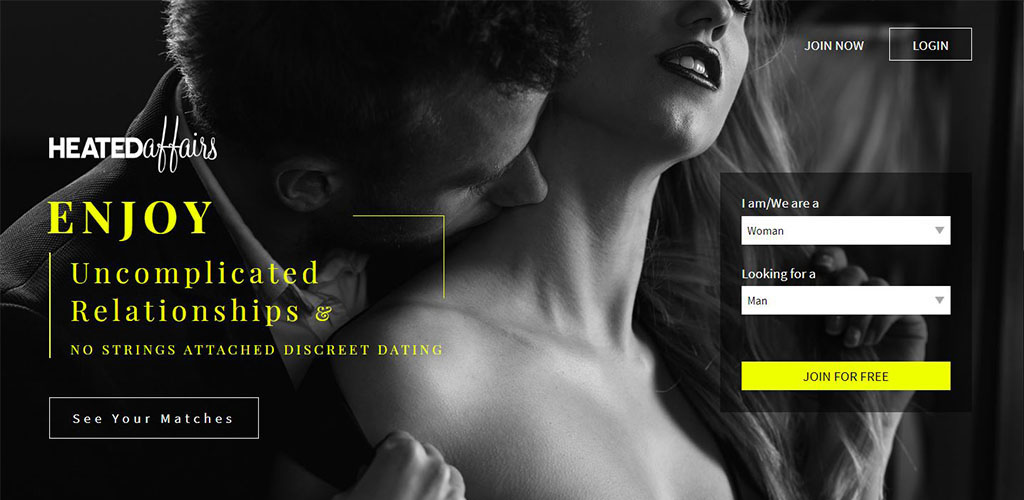 Adult FriendFinder is the absolute perfect website if you're looking for something casual and nothing more. In fact, this is the best place to pick up girls in Henderson online. In our experience, this is the one website that focuses on connecting people for sexy flings. By meeting your next casual fling on Adult FriendFinder, you can avoid the awkward next morning conversation. You won't have to explain that you're not looking for a relationship. If you meet your girl here, she already knows the deal.
With such a huge pool of girls to choose from, the odds of meeting Henderson girls for a one-night stand are most definitely in your favor. We noticed that this Adult FriendFinder work muchs better for guys than Tinder. Any girl that you meet here will be looking for something casual and nothing more. There's a reason Adult FriendFinder always ends up on the top of our list for best casual flings.
So try out Adult FriendFinder for free today if you're ready to meet some gorgeous girls looking for a night of fun!
Try Adult FriendFinder For Free!
If you haven't had much luck meeting girls who are just looking to hook up you really need to
check out Adult FriendFinder's free trial
ASAP. When it comes to a site that actually delivers and helps guys meet girls just looking to fool around, we haven't found anything else better (even after trying out 100+ of them). Check them out for free!
These are some of the best clubs for meeting sexy single girls
Have you been saving your best moves for the dance floor? Then you need to head to the club. Luckily, we know exactly which ones will get you lucky for the night.
Single girls in Henderson love to go dancing at Club Madrid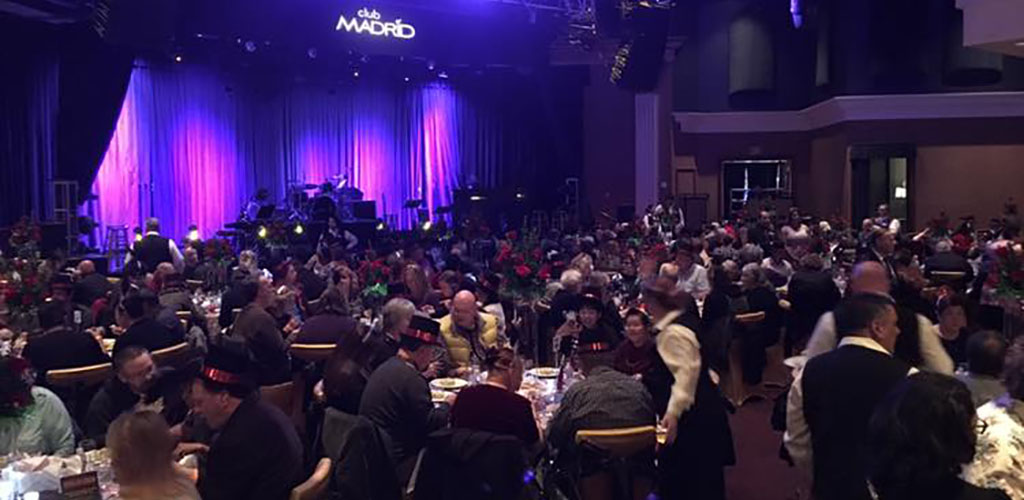 @sunsetstation
Located inside the Sunset Station Hotel and Casino, this is one club you don't want to miss. Club Madrid is one of the hottest nightclubs outside of Las Vegas. This is the best place to pick up girls in Henderson if you're willing to bust a move. The club hosts some of the greatest live music acts. All you need to do is pick the music scene that caters to your tastes.
The girls here are fun and super flirty. All of them are looking for someone to sweep them off their feet. So come here and get up close and personal with both the live acts and the girls. You won't regret spending your night here.
Ravello Lounge is the go-to dance club for sexy Henderson girls
themresort.com
If you're looking to dance to some of the best hits from the '80s and '90s, then head out to Ravello Lounge. The music here is fantastic and gets everyone in the mood to dance. Even if you're not the best dancer, you can still find a way to have fun here.
Along with some of the best DJ and live music acts, Ravello Lounge also offers a great place to just kick back. You don't have to dance if you're not in the mood. You can relax against the wall and listen to the jams. Either way, you'll be with gorgeous Henderson girls who are ready to have a good night.
Honorable Mention Clubs
Here are a few other clubs that were pretty great and still worth visiting: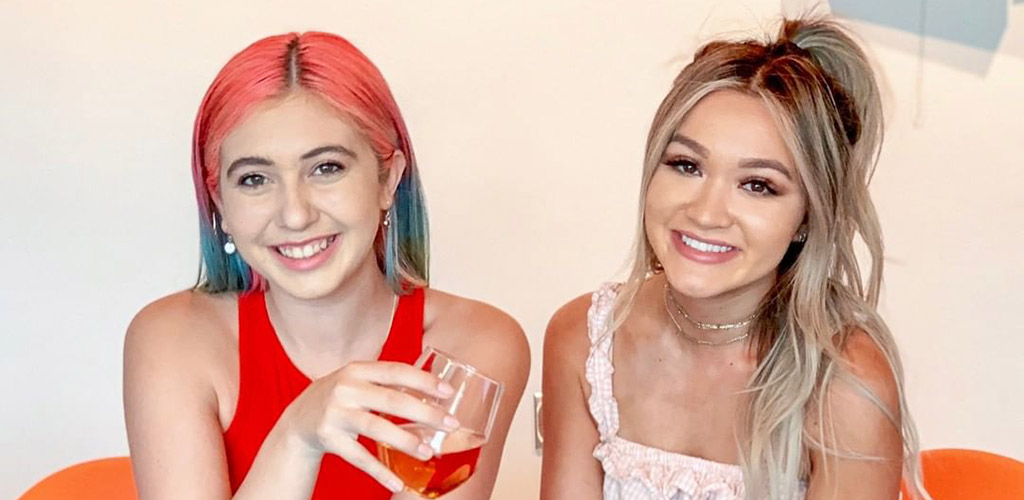 @publicworkscoffee
Although bars and clubs are both great places to meet single girls in Henderson, sometimes there's a lot of pressure. We've found that coffee shops are a happy medium to fix that problem. If you're looking for a low-pressure way to meet girls, then check out Public Works Coffee Bar. This great local cafe serves up handcrafted coffee and teas.
Lots of girls from the local college come here to study or catch up on reading. So strike up a conversation with someone cute and you'll be surprised by how friendly the girls are.
Grab some delicious food and mingle with cuties at Fausto's Mexican Grill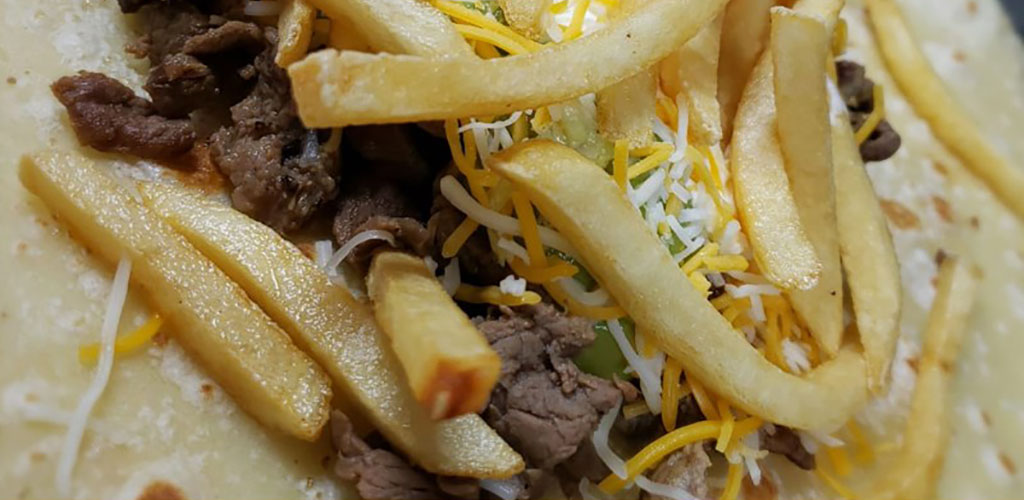 @Faustos-Mexican-Grill-111107573581453
Fausto's Mexican Grill is one of our favorite food places close to Nevada State College's campus. This is a great spot if you're in the mood for Mexican-style food. The menu includes a variety of burritos, tacos and enchiladas. You'll quickly find that this is a popular food hangout for college girls in the area.
Lots of people come here between classes to quickly grab something to eat. On top of that, the seating inside makes it easy to meet someone new. You don't have to feel weird about sharing a table with someone since seating is limited. This is the best place to pick up girls in Henderson if you're tired of the club scene.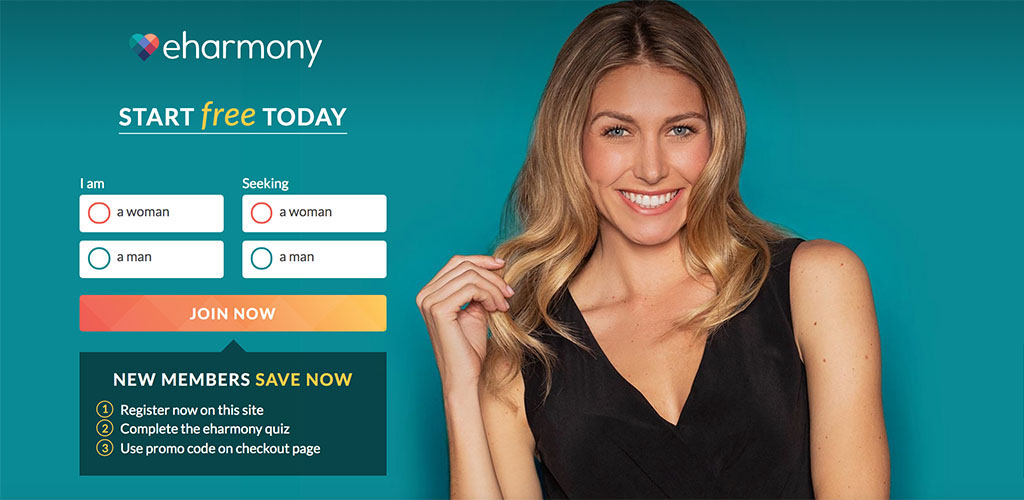 If you're ready for a serious relationship, then you need to give eHarmony a try. This is the one website with the best results with meeting and dating girls. We've seen no other site out there that has had the success that eHarmony has continued to have. So if you're ready to meet girls who want something long-term, then this is the place to start and end your search.
There are more than 15 million matches a day made on eHarmony. On top of that, 75% of marriages that begin online start with eHarmony. So if you're interested in meeting your ideal match, then eHarmony is the place to find her. Also, unlike many other dating apps, eHarmony has a more detailed signup process. You'll be asked a lot of detailed questions to help narrow down what you're looking for. This helps the site find someone who's right for you.
Sign up to eHarmony today and find the love you've been waiting for!
More of the Best Places to Pick Up Girls in Henderson
If you've already tried out the places we've listed above here are a few more that are worth checking out:
The Great American Foodie Fest is a fun way to meet lots of girls while enjoying great food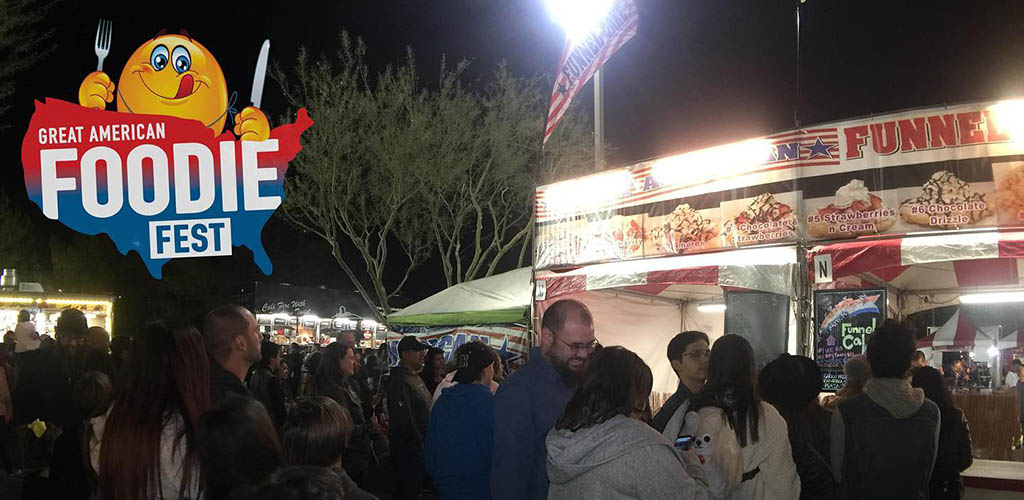 @GreatAmericanFoodieFest
The Great American Foodie Fest is a round-up of some of the best specialty food vendors, restaurants and gourmet food trucks from all around the country. Some of the food options have even been featured on the Food Network, Cooking Channel and Travel Channel. This is one of the most popular outdoor festivals in Henderson.
Tons of single girls come to the event to taste some of the best food across the country in one place. The outdoor event makes it easy to introduce yourself to someone new. So start up a conversation about a specific food vendor. Or ask about the weirdest food they've sampled. There are a lot of easy ways to break the ice at this festival.
Tinder is the perfect option if you're an attractive, young guy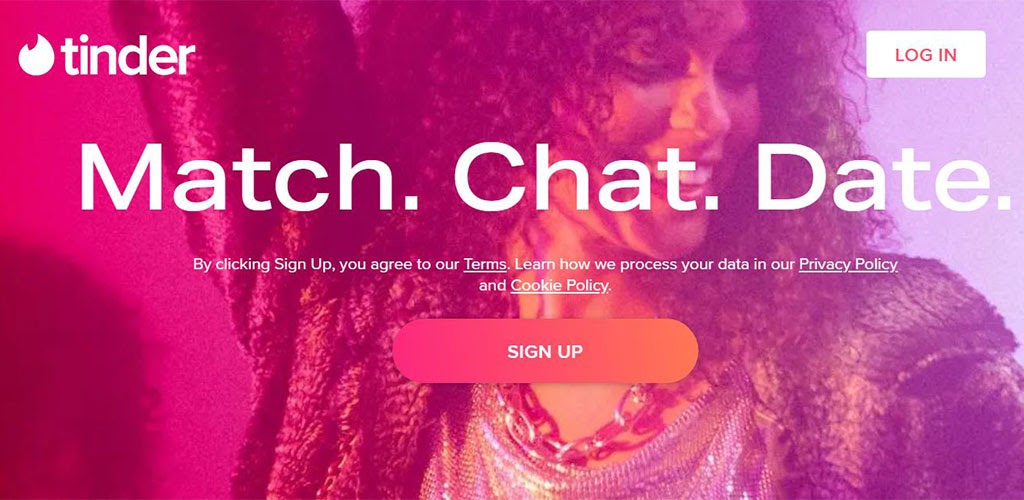 Tinder is one of the easiest dating apps to navigate and maneuver in this day and age. You can match with a ton of cute girls in our city. However, there is a pretty big downside to using Tinder. Nearly everything on the app boils down to looks, so unless you're male model material it may take a while to find a match.
If you feel as though your photos are show-stopping enough to make a girl stop and notice, then Tinder is a great place to thrive and meet young single girls. Showcase your good looks and charisma by creating a great Tinder profile. Then see just how many girls in your area are down to meet up.
PROTOGYM is a great place to meet fitness-oriented girls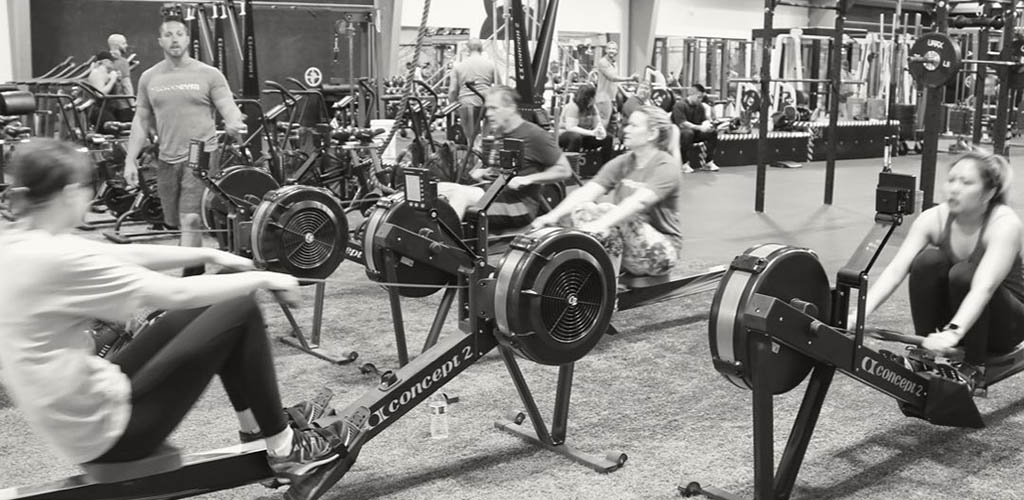 @PROTOGYM
PROTOGYM is a 24-hour athletic workout facility in Henderson. The gym offers a variety of classes such as boot camp and yoga to help you stay in shape. The classes also tend to attract a lot of single girls from around the area. Taking a fitness class at PROTOGYM is a fun and easy way to interact with cute girls.
It's way less awkward to introduce yourself to someone new at the gym if you happen to be taking the same fitness class. So sign up for a class and position yourself next to the cutest girl in the class. Don't be afraid to ask her what she thought of the class on your way out!