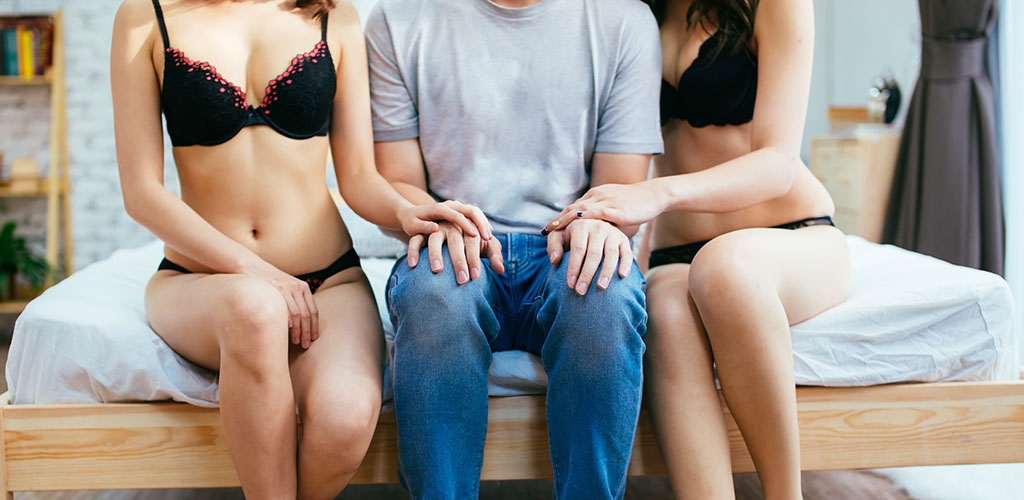 If you're a pro at two-way sex, you may be wondering how to have a threesome and take your love life to the next level.
For a lot of people, a threesome is the ultimate sexual fantasy. However, it's one thing to dream about multiple partners and quite another to make it a reality.
If you're interested in checking a ménage à trois off your bucket list, it's important to take it step by step.
How to Have a Threesome: 6 Key Things to Keep in Mind
Romantic relationships involving two people can have their ups and downs. Add in a third participant, and there's bound to be some additional complications. From jealousy to resentment, threesomes can definitely go off the rails if you're not careful.
If you're wondering how to have a threesome in a way that will enrich your relationship, here are five things to consider.
1. Communicate with your significant other
It's much easier to arrange a threesome if you're already in a sexual relationship with another person. Instead of searching for two partners, you only need to find your third. Although, there are some great hookup sites out there that can make finding two partners a lot easier.
Before you start your search, however, it's important to make sure your partner is totally on board with the idea of group sex. It goes without saying that threesomes can raise a lot of emotions, including jealousy.
You want your threesome to be fun and exciting—not an evening of misunderstandings and hurt feelings. You certainly don't want a threesome to drive a wedge into a committed relationship.
Also, not everyone is comfortable bringing a third partner into the bedroom. This is why you should never just "spring" a threesome on someone. Instead, raise the subject well beforehand, so you can get an idea of how your partner feels about experimenting with this type of sex.
If you feel awkward about discussing threesomes, or you aren't sure where to begin, one idea is to start by watching movies together that feature threesomes. Ask your partner if this turns them on and whether they might consider trying it in real life.
It might take a while for your partner to warm up to the idea of a threesome. If it's something you feel strongly about, tell them why you're interested in it and why it turns you on. Sometimes, hearing why a certain sexual fantasy excites you is enough to make a partner get on board.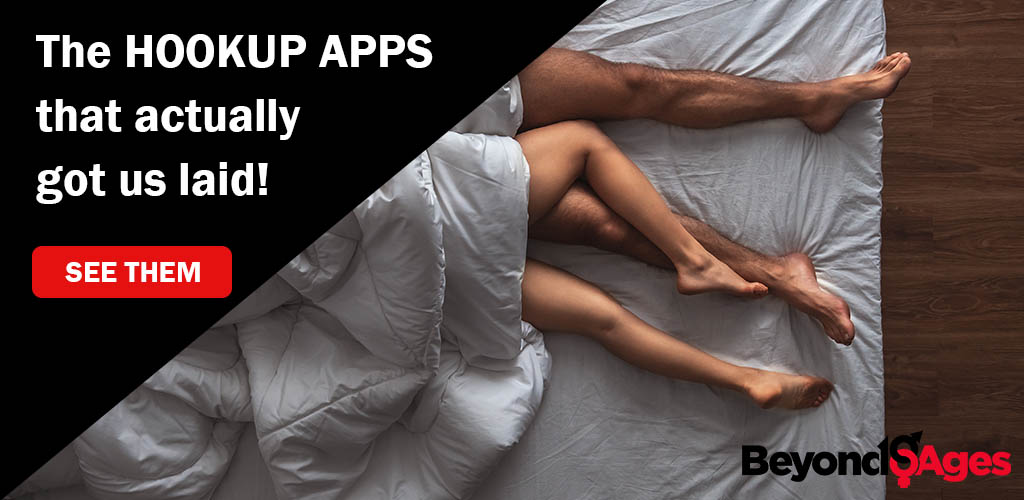 2. How to have a threesome that satisfies everyone
Before you go full speed ahead with finding a third, you need to know which type of grouping to pursue. While many people automatically think it's male, female, female (MFF) when it comes to threesomes, there are quite a few possible arrangements.
Additionally, sex experts say that men and women often feel different levels of enthusiasm when it comes to threesomes. Men are biologically programmed to spread their genes as far and wide as possible, so the idea of multiple female partners is often a strong turn-on for men.
Science backs this up. Studies show that 1 in 3 heterosexual men list an MFF threesome as their top sexual fantasy. While these men might be okay with—and even desirous of—an MFF threesome, they are typically less likely to accept a male, male, female (MMF) scenario because they perceive it as homosexual.
By contrast, women have evolved to seek out the strongest males and best providers. This is why biology might preprogram them to perceive an MFF grouping as less advantageous, as it minimizes their chances of reproducing with the strongest male available. On the flipside, they might prefer two men in a threesome, as their instincts drive them to seek out more male attention.
All this to say, gender is definitely an issue in any discussion of threesomes.
3. MMF or MFF? What to consider
If you're a man interested in a threesome, be aware that your female partner might prefer an MMF arrangement. According to relationship experts, receiving attention from two males can be a huge turn-on for women. If you're comfortable with it, finding another man to be your third can be your ticket to a mind-blowing threesome.
If you're a woman looking to have a threesome, it's important to be mindful of your male partner's comfort level when it comes to expressing sexual desire toward other males. But if he's unsure about being sexually active with another man, you might be better off starting with an MFF grouping.
Once you've experienced a threesome, your male partner might feel more confident about exploring his sexuality with a male partner. You can also try discussing limited touching and contact between the two male partners.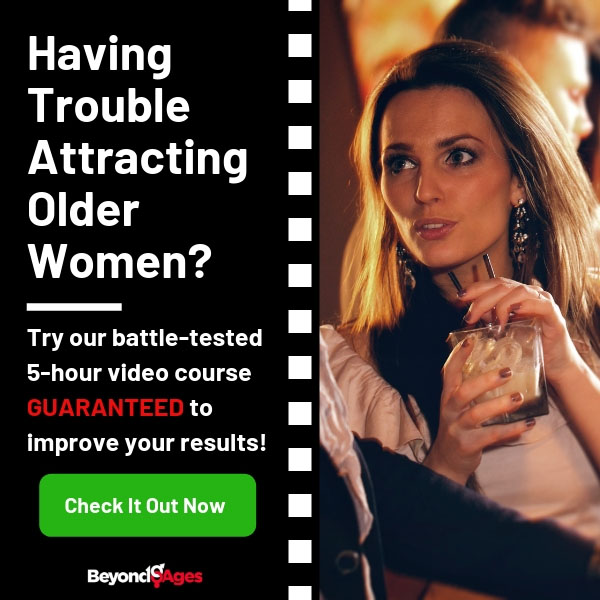 4. Find the right third
It goes without saying that a threesome isn't something you should rush into with just anyone—especially if you already have a committed romantic partner. Instead, take your time and find the right person to make your ménage à trois truly memorable.
In some cases, you might already have someone in mind. This could be a friend you've flirted with in the past or someone you've chatted with online. In that case, you're already part of the way there.
In other instances, however, you have to start from scratch. You can check out numerous hookup sites that promise to help you find someone interested in three-way sex. While many of these sites are legitimate, it's important to be wary.
Before you meet up with someone you connected with online, take the time to talk with them and make sure everything is on the up and up. Unfortunately, scams abound on the internet, so stay safe by doing your homework on a person before you take things to the next level.
It's also possible to find people who are only interested in threesomes. In most cases, they'll come right out and say this on their dating profile. If you reach out to someone like this, it goes without saying that you should have frank discussions about sexually transmitted diseases and safe sex.
Assuming all goes well and your interests align, inviting an experienced partner into a threesome can be incredibly rewarding. They already know the ropes, and they can be a great guide to making your three-way the adventure you've always dreamed of.
5. How to have a threesome with no awkwardness? Lay the ground rules first
Before you dive right in, take time to set boundaries that make everyone feel safe and comfortable.
Are you okay with penetration? Is kissing off-limits? What about oral sex? Anal sex? These are all questions you should answer long before you get down and dirty.
It's also a good idea to create a safe word all three of you can use any time one of you feels uncomfortable—or even if you just need a break.
Remember that you don't necessarily need to involve every sex act possible to have a good threesome. If you or someone else in the group is uncomfortable with certain types of penetration or specific kinds of touching, you can always find other ways to enjoy each other. Sometimes, this is exactly the kind of creativity you need to make a threesome truly enjoyable.
You should also discuss how you'll handle the aftermath of the threesome. Are you a cuddler? Or do you prefer to hop up and shower right away after sex? Should everyone involved expect to sleep over, or would you rather all parties bid each other adieu after the deed is done?
By setting the ground rules ahead of time, you avoid any awkwardness or confusion that could detract from the hotness of having a threesome.
6. Getting Started
So you've decided to have a threesome, everyone is satisfied with the gender dynamics and you're ready to begin.
Now what?
As with two-way relationships, first-time sex can pose several challenges. It's normal to feel nervous and maybe even a little giggly. Unless you're with someone who's a threesome rockstar with lots of experience under their belt, you can expect the other participants to feel the same mix of nerves and anticipation.
Just as you would with regular sex, think of ways to ease into the experience. For example, if everyone in the group enjoys wine, grab a few of your favorite bottles and kick off the night with a sampling. This can loosen up tight nerves and help everyone feel more comfortable with each other.
You can also try giving each other a massage. This is both relaxing and sensual, which is the perfect way to get everyone warmed up. A massage is also a good opportunity to get acquainted with each other's bodies and to find out what types of touching they like and dislike.
How to Have a Threesome You Won't Forget
Threesomes aren't for everyone, but they can be an incredible experience if everyone involved is willing and comfortable.
If you've been wondering how to have a threesome, remember that there's no right or wrong way to do it. The most important thing is to make sure all participants are excited to take part in the fun. If your first threesome is successful, you might even want to make three-ways a regular habit.