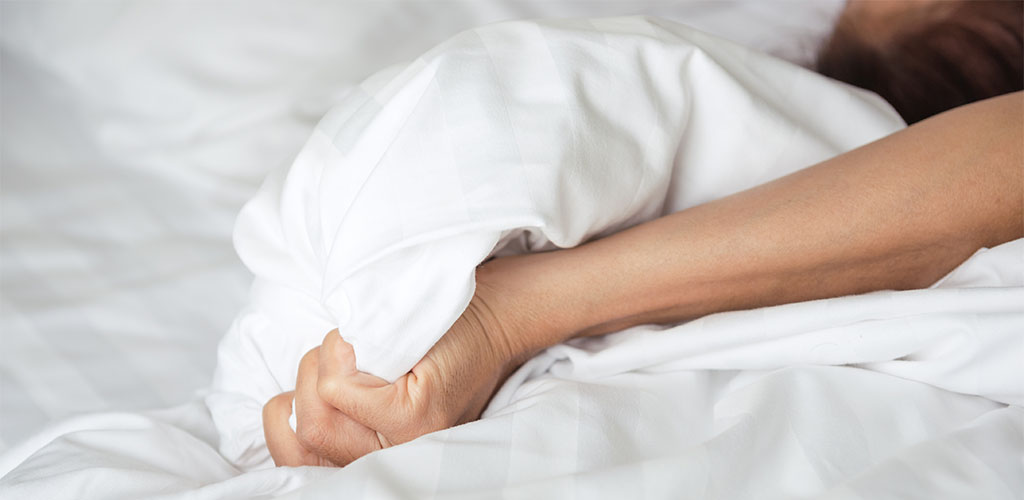 Learning how to make a girl cum involves a lot more than watching some porn. Also, X-rated movies usually represent female pleasure in a misleading way. This means that your lover may not enjoy the kind of extreme penetration you see in most adult content.
If you're wondering how to make her truly enthusiastic about having sex with you, this is the right article! We'll talk about the erogenous zones that play a role in female orgasm and the best techniques to make her cum.
After you put our advice into practice, we're sure that she will forget about her favorite excuse to avoid sex!
How to Make a Girl Cum: All about Her Erogenous Zones
If you want to give your girlfriend mind-blowing pleasure, you'll need to get acquainted with her erogenous zones first. You'll discover that penetrative sex isn't the only thing that gets women off!
Instead, the female body has lots of sensitive spots that, with the right amount of stimulation, can turn her on. Keep reading to learn how she wants you to play with her body! If you are still looking for that partner to practice on you might consider one of our favorite apps and sites for hooking up.
The clitoris
This powerful erogenous zone is located on the external part of female genitals, where the outer lips of the vagina meet each other. In most women, it's as big as a pea, but it's packed with more than 8,000 nerve endings. Therefore, it's a very sensitive area that, with proper stimulation, can give incredible orgasms.
The clitoris is made from erectile tissue so, exactly like your penis, it becomes engorged when she's aroused. Most ladies need a little foreplay before getting a clitoral erection, which will help them enjoy stimulation more.
Want to set her on fire? Brush her clitoris lightly with your fingers while you're making love. Soon after, she'll beg you for more intense stimulation on her sweet spot!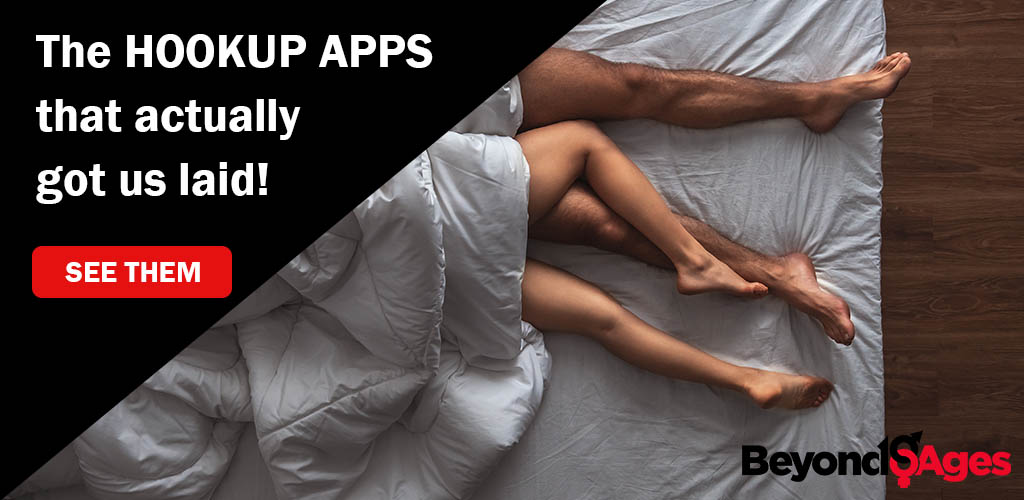 The G-spot
This is probably the most elusive of all erogenous zones and scientists have debated for years about its existence. Trust me, I'm a woman: It exists and, with the right moves, you can use it to drive your girlfriend crazy!
The G-spot is located on the anterior wall of the vagina, a couple of inches above the vaginal opening. Since it's near the urethral glands, stimulating it may cause female ejaculation, otherwise known as "squirting." For many women, this is more likely to happen if the clitoris gets stimulated as well.
The easiest way to find the G-spot is by inserting two fingers inside her vagina, then rocking them towards her belly, as if you wanted to say "come hither." Alternatively, you can use a curved dildo or vibrator specifically created to stimulate this erogenous zone.
The A-spot
This erogenous zone was discovered by Dr. Chua Chee Ann, a Malaysian sex therapist. It's located deep inside the vagina, near the cervix, on the anterior vaginal wall. Stimulating this spot can increase vaginal lubrication and create intense sensations.
Alicia Sinclair, sexologist and entrepreneur, explained to Popsugar that the A-spot "sort of heightens and prepares the body for sex." That's why she suggests taking advantage of the A-spot during foreplay, but to focus on the G-spot during intercourse.
You can stimulate this spot with a finger, a curved sex toy or your penis. The best positions to find it are the ones that allow for extra deep penetration, such as doggy style.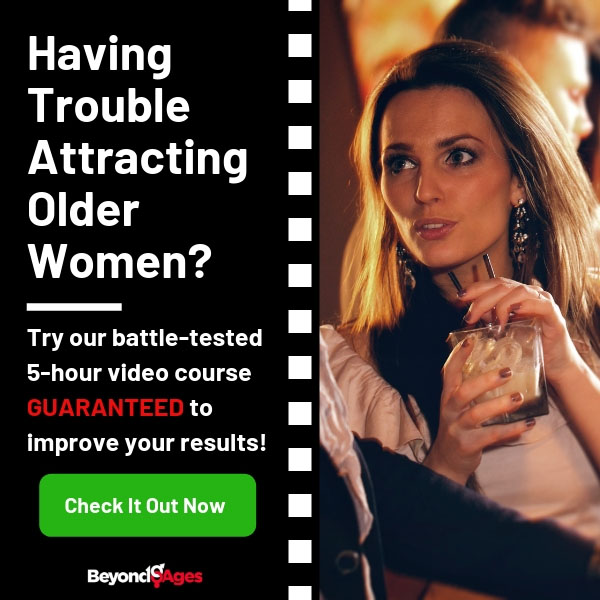 How to make a girl cum with her minor erogenous zones
Did you know that women can have an orgasm from nipple stimulation alone? This area is incredibly rich in nerve endings, so it would be a pity to neglect it! Try to kiss, nibble or lick your partner's nipples the next time you engage in foreplay.
The vaginal lips are also very receptive to sexual pleasure. Cover your hands in lubricant and play with her lips down there before targeting her clit or vaginal opening. Lastly, you can use massage oil to caress other sensitive areas like her back, neck or feet.
This will build anticipation before the main event, making your lady aroused like never before.
How to Make a Girl Cum by Mastering the Art of Foreplay
They say that the brain is our bigger sexual organ, right? Well, this is especially true for women, who need more time than men to feel turned on.
If you really want to blow her mind, you'll need to tease her a lot before penetrative sex. This is where foreplay comes in: The longer it is, the better the orgasm for your partner!
Here are some tips to improve foreplay, which will increase her chances of having a body-shattering climax:
Try scented massage oils and candles
Do you remember the infamous candle scene in Body of Evidence, where Madonna poured hot wax over Willem Dafoe's body? Back in 1993, that was the hottest thing ever!
The good news is that you don't need to risk third-degree burns to try this sexy move. Today, you can find plenty of scented massage candles, which are made from body-safe oils. They melt at a low temperature, turning into a warm body lotion that enhances the sensitivity of her erogenous zones.
If playing with candles isn't your thing, you can give her a sensual massage with sweet almond oil or coconut oil. The feeling of your hands running through her body stimulates the release of oxytocin, the "love hormone." This way, she will feel even more emotionally attached to you.
Make it last longer
Foreplay is more than a warm-up before penetrative sex. It can last all day or even for a few days before the main event. As Dr. Jess O'Reilly said to AskMen, "Foreplay can begin at the breakfast table to build up to the evening."
To build up sexual tension before a date, take advantage of sexting. Sending her naughty texts during the day will go a long way to prep her for a wild night. If you can spend your lunch break with her, engage in a little foreplay, but delay intercourse until the evening. She will be staring at the clock all afternoon, waiting until you can do the deed!
Use bedroom accessories to make a girl cum
Have you ever considered visiting your local sex shop? Check out the sensual bedroom accessories they have in stock. Some of them are excellent for spicing up your foreplay sessions!
For example, a feather tickler can make your lover's erogenous zones more sensitive by awakening her nerve endings. Brush this accessory over her nipples for amazing results.
Also, something as simple as a blindfold can truly improve a woman's experience during sex. By getting the sense of sight out of the way, this accessory heightens all the other four senses, including touch. This means that your caresses will feel more intense on her body!
If you and your girlfriend are both in the mood for it, add soft BDSM restraints or a bullet vibrator. When you're ready for the main event, you can press the bullet against her clitoris while you penetrate her.
The Best Sex Positions to Make a Girl Cum
No guide about how to make a girl cum would be complete without covering the best sex positions for her. Try these tonight and you'll make her scream with pleasure!
1. The cowgirl
This position lets her be in the driver's seat, so she can pleasure herself exactly the way she wants. After all, who knows her body better than her?
All she has to do is grind against your penis, while you lie on the bed and admire the view. To make this position even hotter, you can reach for her breasts and stimulate her nipples.
2. Spooning
This is one of the most romantic sex positions. Both you and your girlfriend lie on your side as she faces away from you. You can hug her and penetrate her from behind.
Women love it because of how intimate it feels. Additionally, you can stimulate her clitoris with your hand to help her reach the mind-blowing orgasm she craves.
3. Doggy style
Have her kneel on all fours, while you penetrate her from behind. This position is hands down the favorite of most men, but it appeals to women as well.
Your penis is angled towards her G-spot, the most sensitive of her internal erogenous zones. Also, the penetration can be very deep, which makes for intense stimulation of the vaginal walls and A-spot.
For an added bonus, she can arch her back, allowing you to go even deeper.
4. The Shoulder Holder
This is a variation of the traditional missionary position. Your partner lies on her back, and you kneel on the bed in front of her. She lifts her legs and rests them on your shoulder to allow for very deep penetration.
Many women feel that this position offers great G-spot stimulation. In addition, since you're face to face, you can kiss her and make eye contact to enhance her pleasure even further.
Now that you know how to make a girl cum, she'll look forward to sex even more! Maybe you'll even have a simultaneous orgasm, one of the most intimate experiences a couple can share.