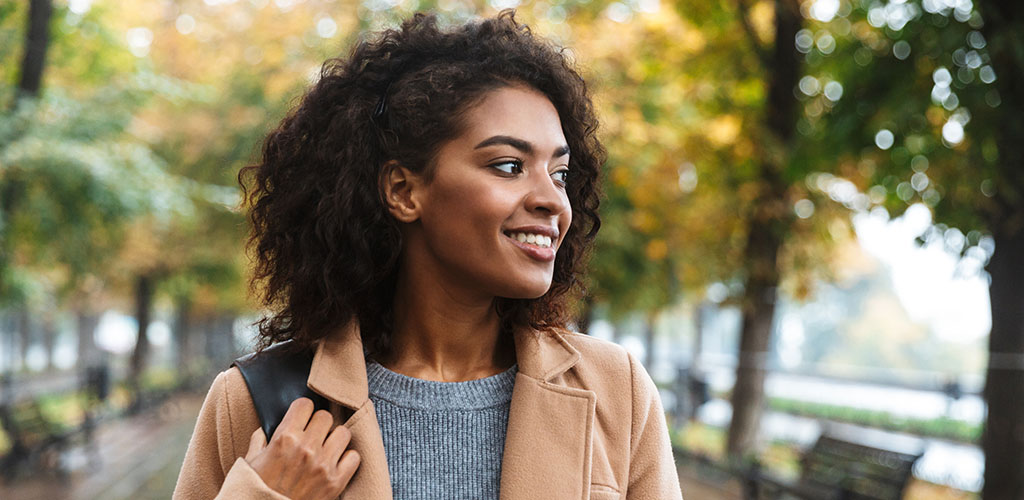 With a population that is almost 70% single, Washington DC is one of the most eligible cities in the country. DC draws in people from all over the world who come to make their name. From the universities to the highest seats of power, this town breeds strong wills and independent spirits. And it's that independence and freedom that ensure Washington DC girls are so much fun.
Our 700,000 residents and hundreds of bars, clubs and cafes make our social scene the envy of the nation. If you're trying to get with single girls in DC, there's no shortage of options for where to go. Want to know which ones stand out from the rest? We present our list of the best places to pick up girls in Washington DC. If you've been flying solo for far too long, this list will make things right.
High-rolling in Massachusetts Avenue Heights or just getting by in Washington Highlands? Either way, we've got you covered. This isn't just another list of obvious Dupont Circle bars. From the student housing of George Washington University to the Colonials of Chevy Chase, the hot District of Columbia girls are waiting.
Get out there and meet them, then let us know in the comments how it went for you.
Where You Can Meet All the Single Washington DC Girls
Whether you want something serious or just a one-night stand, there are plenty of girls for you. Here is where you'll find all the single girls in Washington DC.
The bar scene is still one of the best ways to meet hot girls
This town is chock-full of bars. Far too many are filled with power brokers just sweating creepiness and scaring off the ladies. Here are the bars where you'll actually meet girls.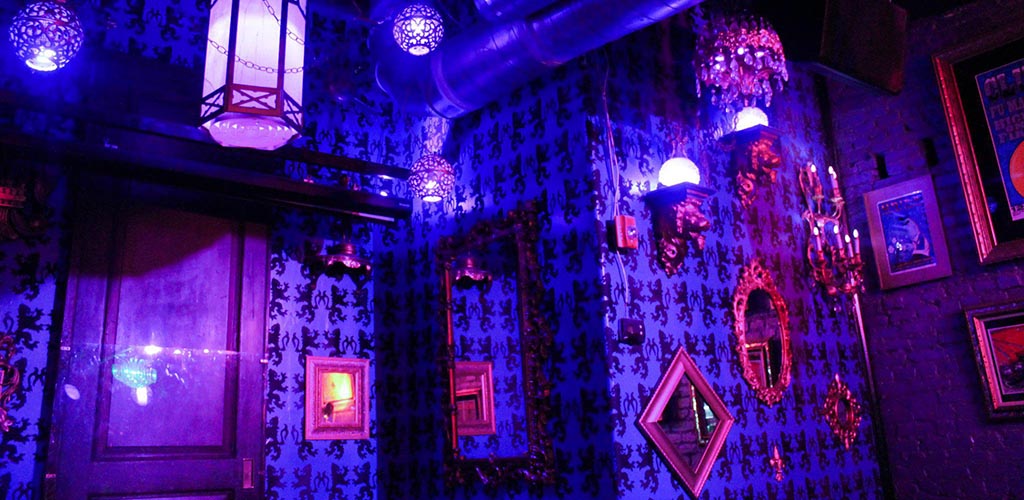 @littlemisswhiskeys
The greatest pleasures of a city like DC is it has ample space for bars with lots of character. That's especially valuable if you're hoping to meet attractive District of Columbia girls who prefer a different type of scene. Don't keep hitting up boring pubs and bland sports bars every night. You won't find many sexy single girls waiting for you to hit on them at those lame corporate bars.
When you want that something "different," there's really only one perfect choice: Little Miss Whiskey's Golden Dollar.
With a name like that, you can be assured that this bar/lounge/dance club is not like others. Your first reaction upon entering is to assume you've stepped into a pretty standard dive bar. That impression will quickly fade away as you see the crowds going wild on their petite dance floor. No, Little Miss Whiskey's isn't actually a dance club, but no one there seems to care.
This New Orleans Saints-obsessed bar is one of our favorite spots to meet Washington, DC girls. Whether we're grinding to obscure 80s jams or sipping affordable whiskey on their patio, it's always a good time. Little Miss Whiskey's Golden Dollar is one of those bars where you genuinely feel like anything could happen. Show up and see for yourself.
The Midlands Beer Garden is one of the best places to pick up girls in Washington DC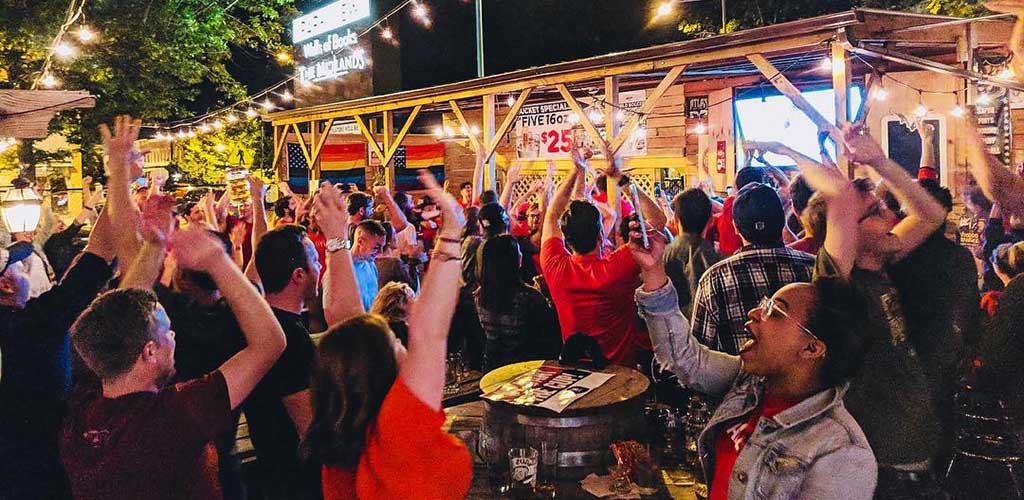 @MidlandsDC
If you're going to spend a few hours drinking, why not do it somewhere with a little sun? There are plenty of reasons to love an open-air beer garden, but we'll just name a couple. One, the clientele tends to be less dude-heavy than at your average pub, and two, the atmosphere is super chill. For those reasons (and more), The Midlands Beer Garden is a hive of single girls.
At over 6,000 square feet and serving dozens of unique craft beers, the Midlands is a drinker's paradise. You'll find plenty of local brews on draft, as well as foreign imports if your tastes are more refined. More importantly, though, you'll spot some of the sexiest local girls tossing back brew after brew. There's something about the sunshine that makes your average girl drink like a sailor.
The light, easy-going vibe of the Midlands makes it effortless to approach someone new and start up a conversation. The mix of big crowds and open space will have you feeling like you're back in your house party days. Remember how much simpler it was to get laid back then? It can be that way again. Check out Midlands Beer Garden and find your new favorite place to meet sexy DC girls.
Honorable Mention Bars
If you can't get enough of the ladies, here are a few more cool DC bars worth checking out:
Adult FriendFinder is the world's favorite way to get lucky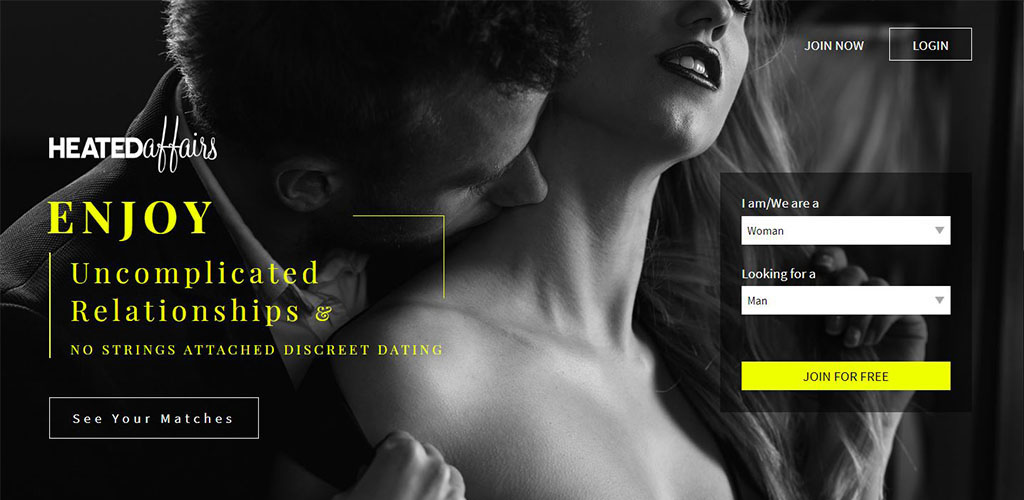 In the early years of the Internet, people quickly realized one of its most important uses. The world wide web could let you meet people you otherwise would never know. And, if you played your cards right, maybe sleep with them. One of the first websites to understand this power was Adult FriendFinder.
Created in the 90s and dominating the field since the mid-00s, AFF changed the game. This site walked so Tinder, Bumble and all the rest could run. AFF is where people in cities around the world find one-night flings and no-strings-attached relationships. There are over 90 million people on this site, and a healthy portion of them are right here in DC.
We'll just say it: Adult Friendfinder is the best place to pick up girls in Washington DC for casual fun.
When you sign up to AFF, you know what you're in for. It's a site designed around helping people of all looks and attractiveness find something quick and simple. You don't have to be a model to have fun. Looking for someone close by? AFF allows you to search by proximity – and cup size, kink, and so much more). Users consistently say they would pick AFF over any other site or app.
That goes for us, too. Year after year, Adult FriendFinder takes the top spot on our annual list of the best apps and sites for casual relationships. The reason is obvious. If all you're looking for is a little stress release with hot DC girls, AFF is all you need.
Try Adult FriendFinder For Free!
If you haven't had much luck meeting girls who are just looking to hookup you really need to
check out Adult FriendFinder's free trial
ASAP. When it comes to a site that actually delivers and helps guys meet girls just looking to fool around we haven't found anything else better (even after trying out 100+ of them). Check them out for free!
Hit up the clubs if you want to get close with sexy Washington DC girls
Over the last decade or so, the DC clubs have gotten much better. Still, it's important to separate the great ones from the merely okay. These are the clubs where girls are sure to be found.
Decades is a multi-generational dance party of sexy girls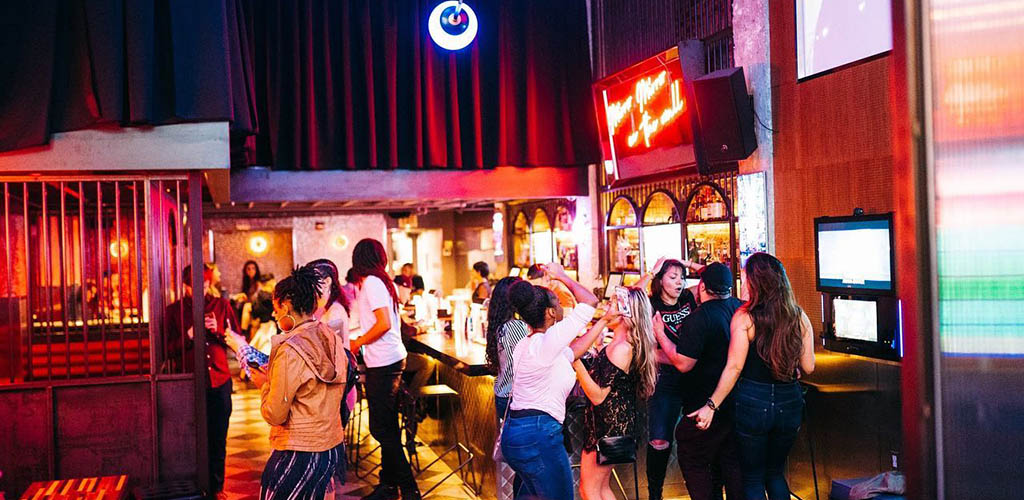 @DecadesDC
If you're trying to meet sexy girls in DC, you need to hit up the dance clubs. It doesn't matter if you dance more like a drunk uncle at a wedding reception than Justin Timberlake. You aren't there to impress anybody with your moves. You're there to be in the line of sight when some cutie decides she's ready to dance horizontally.
Our recommendation for the best dance club in Washington, DC is Decades. This three-story club on Connecticut Ave is far and away DC's best spot for retro fun and music. The fun thing about modern girls is they love music from any era, even if they weren't even born yet. That's why, night after night, Decades' mix of 80s and 90s jams has the hottest District of Columbia girls grooving. Hard.
With its array of musical styles, this is one of the clubs that truly represents the whole city. Attractive girls of every background are out on those dance floors, having the time of their lives. Pick a lass who catches your eye and make your move. If that doesn't work out, move on. Don't overthink it; it really can be that simple.
DC9 is one of the best places to pick up girls in DC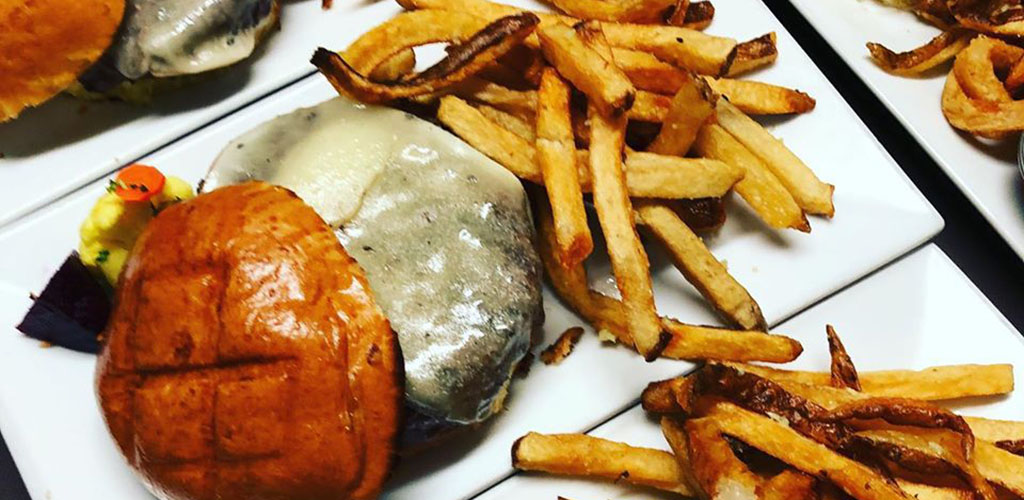 @DC9club
When you're seeking out a casual rendezvous, there are few better options than a nightclub. While dance clubs get you up close and personal with hotties, nightclubs allow you space to charm. They're very different vibes – both conducive to a good night – and they require very different skillsets. If you are a charming mofo, the best place to pick up girls in Washington, DC is DC9.
One thing Decades has in common with our favorite night club in DC is multiple floors. That variety is vital when looking for girls, because it ensures there is a range of sexy ladies in attendance.
At DC9, you can pick your evening based on the floor. The first floor is a casual dining bar for dates and picking up strangers. The second floor is a performance space where DJs and live bands offer a mix of entertainment throughout the week. And, finally, the third floor is a roof deck where the flirting goes into overdrive.
If you're a master of your game, you could try for the trifecta. Try to pick up a different girl on a different floor three nights of the week. Or, bring a lady with you and turn the three levels into three stages of a perfect date. By the end of the night, you'll know why DC9 had to be on this list.
Honorable Mention Clubs
Variety is the spice of life, they say. Here are a few more cool Washington, DC clubs we recommend checking out:
Dish + Drinks is our favorite date spot near GWU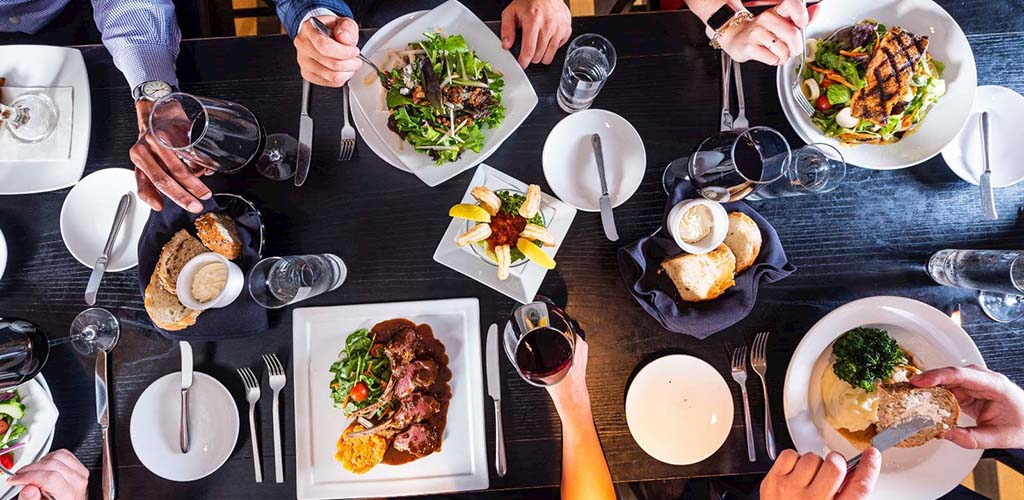 theriverinn.com
Got yourself a hot date with a GWU grad student? Want to impress, but hate eating at those stuffy restaurants where they charge you to breathe? We recommend Dish + Drinks in The River Inn. The menu is luxurious and the setting is enchanting, but there's a casualness that keeps things light.
Whether this is your first meeting or you're trying to show off a few dates in, she'll love this choice. It's especially impressive to the GWU gals who are used to being taken out to Panera Bread for dates. And you know what? Even if you're flying solo, the bar is a great spot to pick up girls who are just passing through. It is in a hotel, after all.
eHarmony will help you see real love isn't just a fantasy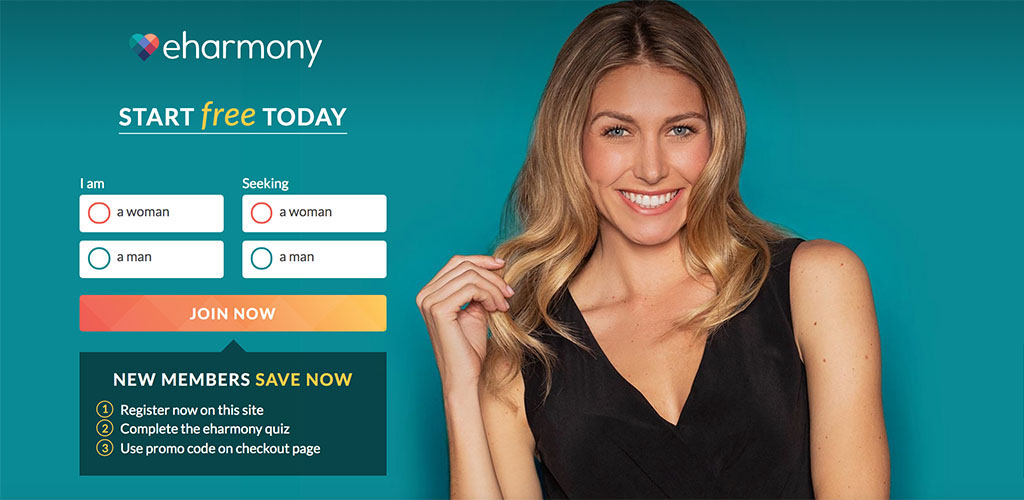 Finding a real relationship on the Internet can seem like a fantasy fit only for 90s rom-coms and urban legends. No one ever really meets anybody good online, do they? We assure you, they do, so long as they're looking on eHarmony. With 33 million users and the best gender ratio of any dating site out there, eHarmony makes the fantasy real.
For over 20 years, eHarmony has been perfecting a proprietary algorithm to ensure their matches are based on something real. At sign up, users are asked to fill out an extensive questionnaire, so eHarmony knows all about them. The site then uses those details to put together 15 million matches a day, built on something real.
When you are matched with someone, it isn't just all about a pretty picture. You know the connection is genuine, which makes it easier to strike up a conversation. The women on the site aren't just being bombarded with dozens of messages every day. That means, when you send a message, you're almost certain to get a response. You won't feel like you're just fishing out in the ether.
eHarmony has consistently been the site where we've seen the best results for meeting and dating local girls. It also gets incomparable results. Worldwide, a full 75% of marriages that begin online start with an eHarmony match. Ready for a relationship of substance? Sign up today and find the single girls who want true love.
Still Looking for the Best Place to Pick up Girls in Washington DC?
Bars and clubs are the obvious options for meeting single girls in DC. But maybe that just isn't your scene. We understand. Here are a few alternatives for meeting sexy Washington, DC girls.
Qualia Coffee is where girls go for something hot (to drink)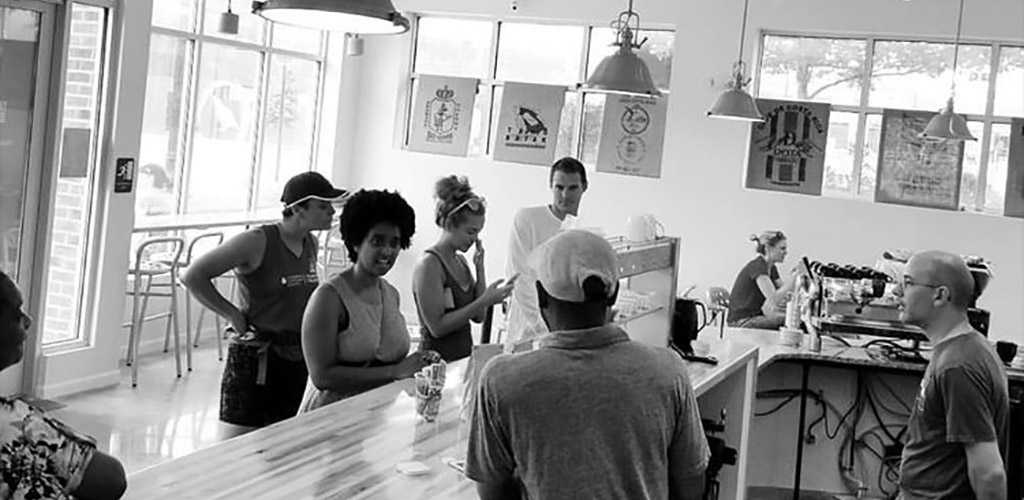 @QualiaCoffee
If you're into good coffee and cute girls, skip Peet's and head north towards Petworth to Qualia Coffee. One of the best things about a coffee house is it offers a casual, inexpensive way to meet girls. Like a bar, you can hang out for hours. Unlike a bar, though, you won't go broke or be glared at if you nurse your drink.
With their sincere love of the craft and quality beans, Qualia also happens to brew the best coffee in DC. Even if it didn't happen to be a hang out for hot DC girls, we'd still make this a regular stop.
The Black Cat draws out all the sexiest indie girls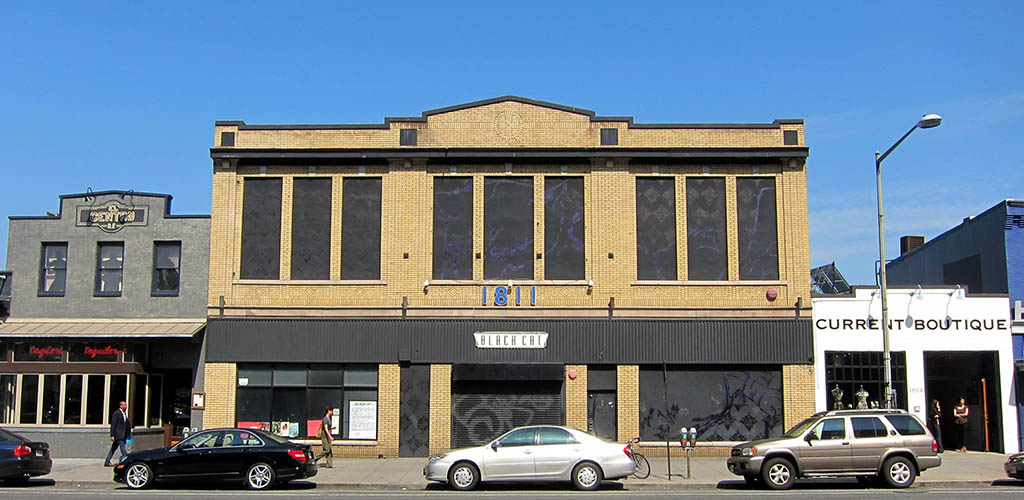 commons.wikimedia.org
In a city overrun with cute college girls, the most reliable gathering space for them is The Black Cat. Located just north of Logan Circle, this is one of the hippest music venues in the city. On any given night, the musical act will have Georgetown and GWU coeds in a state of ecstasy. You should be there.
Whether you're into the music scene, or just the fangirls, you'll want to spend some time at the Black Cat. It's our favorite spot to catch a show while meeting single girls in DC.
Tinder has smoking hot DC girls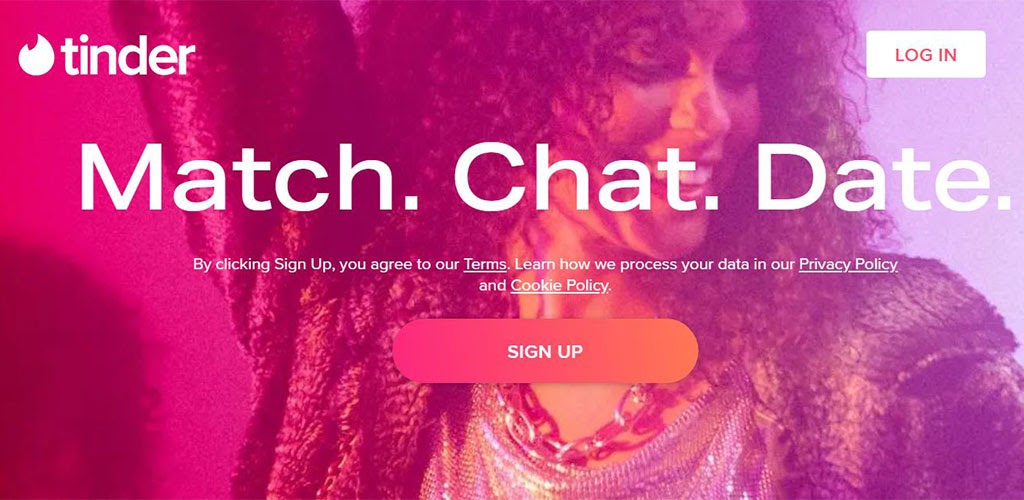 Imagine what it would look like if Tinder were a real, physical space. It would be too attractive to handle. If you've spent any time on Tinder – and, who hasn't at this point – you know what we're talking about. There is no website or app that can compare for sheer number of ridiculously good-looking users. It's infuriating, isn't it?
Tinder is the app where the top 10% of attractive people show off while the rest of us swipe futilely. If you look like a Marvel superhero, then Tinder will be a non-stop parade of gorgeous Washington, DC girls. But for the rest of us, Tinder tends to be quite a bit less enthralling. That's okay, there are so many other options out there for us mere mortals.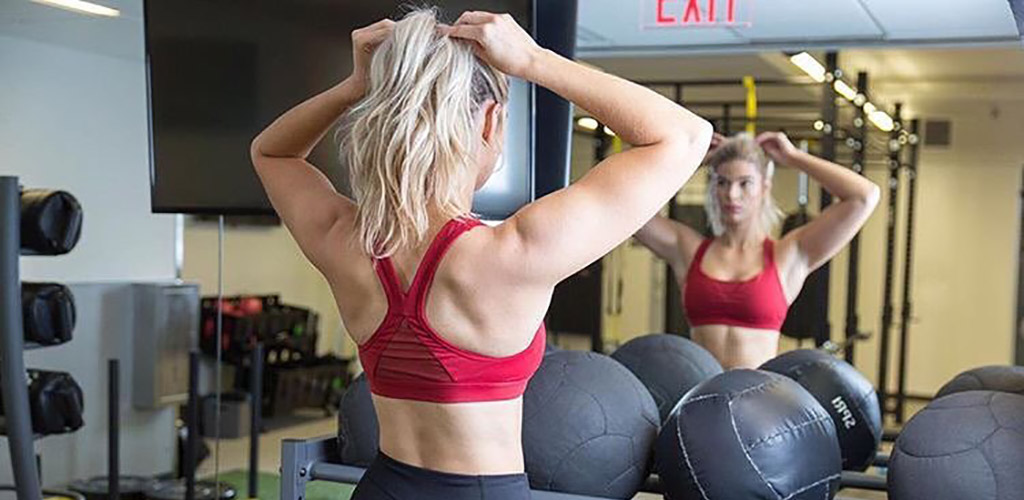 @WashingtonSportsClubs
If you're trying to get with hot Washington, DC girls, then go where they produce them like a factory: the gym. Not only is the gym great for getting in shape, it's one of the best social scenes in the city. We're partial to Washington Sports Club, which has locations all around DC. We're always impressed with the facilities and the workout buddies.
Meeting single girls at the gym is all about confidence and the right level of charm. Luckily, getting in shape will build your confidence. The charm you'll have to develop on your own. Armed with both, though, you'll find the gym is the best place to pick up girls in Washington, DC.