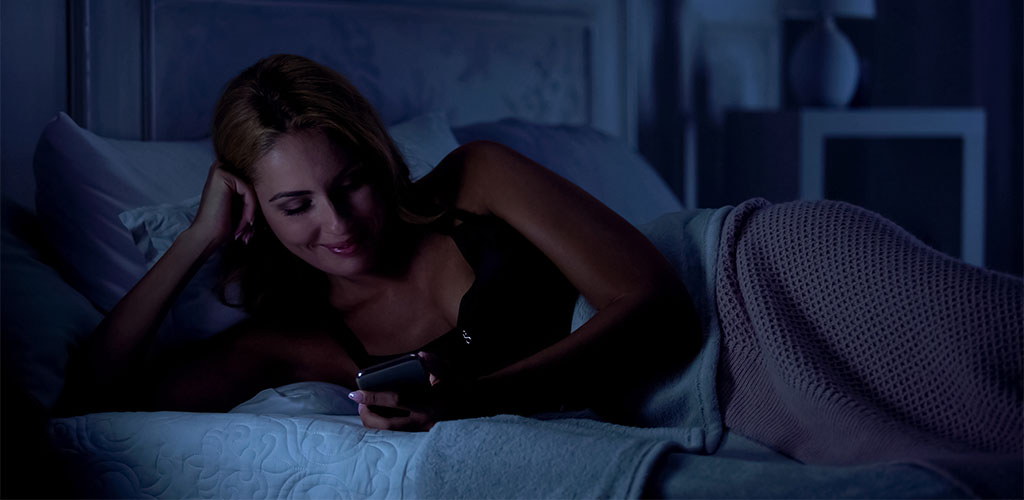 When it comes to red-hot digital communication, phone sex is kind of a classic. It's not real intercourse, but who's to say it can't be just as fun? These days, you hear a lot about sexting, Snapchat, video calls and sending nudes. And yet, if you can't meet up for a physical rendezvous, hooking up through audio might do the trick. Whether you set an appointment or decide to spontaneously spice things up, you may be wondering what to say during phone sex.
Conversing over the phone can be nerve-wracking for some people, even when dirty talk isn't involved. However, with a little planning and creativity, your next dial-up date will be a success––and you won't even have to revert to the overused "What are you wearing?" line.
What to say during phone sex
When you're on the phone, it's easy to feel panicked during a pause in the conversation, and you might feel like you need to fill the silence. In fact, Wanda Thibodeaux from Inc. explains that many prefer texting over phone calls because it allows for more time to think about what you're going to say.
So, how can you prepare to verbally get it on with a woman? Before getting freaky on the phone, check out these nine things to say. If you are still looking for your partner on the other end of the line check out our list of the hookup apps that actually worked this year to find some options.
1. "Have you ever done this before?"
If you feel nervous, she probably feels the same way. To break the ice, ask her if she has ever done this before. If she's new to phone sex, you might ask if she's ever wanted to try it and what fantasies she wants to play out. However, if this isn't her first time with over-the-phone nookie, tell her how excited you are to up the ante.
Without going into too much detail about either of your past experiences, this step warms you up and gets you on the same page. This means you should tell her whether you're a phone-sex virgin, too. Phone sex is an opportunity to try new things without actually physically doing them. It's almost like improv, so keep an open mind and build on what your partner is telling you.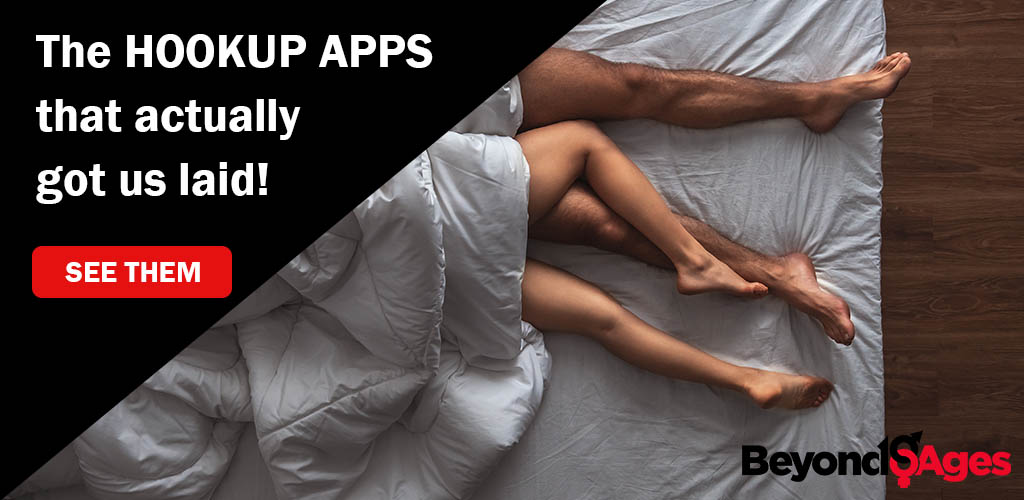 2. "You have a really sexy voice."
As I mentioned above, the woman on the other end of the line likely feels as self-conscious as you. With that said, compliments go a long way to alleviate nerves. Maybe she's your significant other, maybe you've only met her once in person or perhaps you've only corresponded through your phones. Regardless of your acquaintance, let her know how attractive you find her voice. This will help her feel more comfortable about opening up with naughty language over the phone.
You might also want to describe other things you find attractive about her. Does she have great legs, a gorgeous smile or a sexy waist? Go into detail about the qualities that drive you crazy while telling her that her voice takes you over the edge.
3. "Let's get comfortable."
Once you get the ball rolling through flattery, you can start with something simple. Tell her that you'd like to get more comfortable. Have her close the curtains and turn down the lights. Then, tell her to "meet you" on the bed. Instruct her to lie down on her back and tell her that you're doing the same thing. You can also have her put you on speakerphone so she has access to both her hands.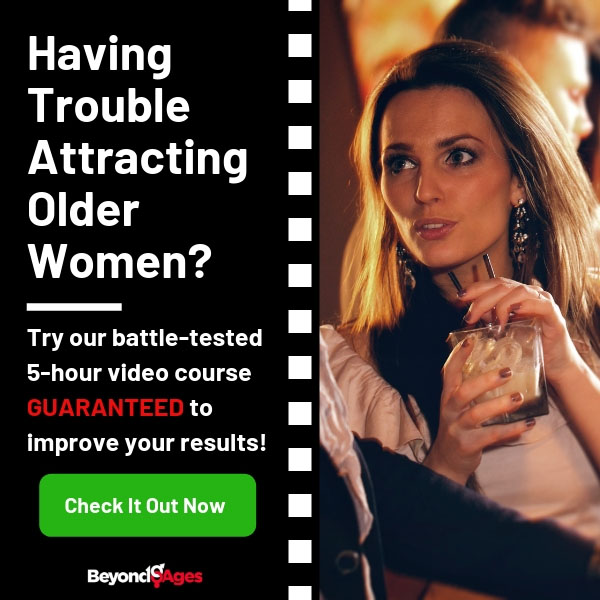 4. "Do exactly as I say."
If she's shy, she might be relieved to follow your directions. Just make sure you listen to her and adjust the dialogue as needed. In many cases, this line can really excite a woman and get her into doing the deed over the phone. Dictating when she can or can't touch herself is an excellent way to make phone sex more exhilarating and interactive.
When one person controls the conversation, it sets the tone for erotic role-play. There's a good chance she's pleasured herself on many occasions, but having you take the reins will create a whole new experience. Also, by controlling her actions over the phone, it can make things feel a lot more intimate, like you're actually there with her. Stay aware of how receptive she is, and be open to taking commands from her if she wants to switch roles.
5. "Do you like being teased?"
After the rules are set and you've established that she is going to do exactly as you say, ask her if she likes being teased. The whole idea behind instructing her on how and when to touch herself is to tease her into arousal. As she gets turned on, you have the power to stimulate her even further and provide her with relief by letting her touch herself.
6. "Let's get your panties off."
The next step is to instruct her to slowly take her panties off. Tell her to first start touching herself on the inside of her thigh, then lightly on the outside of her panties. Then have her pull up gently on the fabric with two fingers. Command her to spread her legs and continue to pull on the material, slipping one finger underneath to graze her clitoris.
During this step, be sure to inquire about how she's feeling. Ask her if she wants more and if she wants you to let her take her panties off. You might even have her tell you how badly she wants them off. Finally, have her pull them off completely. Under your command, this will feel as though you're taking her panties off.
7. "You're making me so hard."
You want her to know that she turns you on, so let her know you're getting hard. As with face-to-face foreplay and sex, knowing how horny your partner feels can make you feel just as hot and bothered.
It's easy to lose your train of thought and forget what to say during phone sex. The panty erotica (or any other step) might make your brain a little cloudy. If so, you can return to this line and fill the lull with a simple, pleasure-filled "Mmmmm." Build on it and tell her exactly how she makes you feel, where your hands are and what you want her to do next.
8. "I want to make you moan."
Even though you're in control, express how you want to make her feel. Tell her you want to make her moan with pleasure. With her panties off, instruct her to gently begin circling her clitoris with her fingers, slowly adding pressure.
To check in with how she's feeling, you may want to add something along the lines of, "You like that?" If she's feeling it, take things a little further and tell her to play with her nipples with her free hand. Continue to breathe heavily and vocalize your satisfaction, encouraging her to moan and whimper on her end of the phone.
9. "I'm going to make you come so hard."
At this point, you should both feel extremely turned on. Tease her a little more by first asking her if she wants to come. Then, with confidence, tell her how hard you'll make her orgasm. This is when you'll have her stick one or two fingers inside herself while continuing to rub her clitoris with her thumb until she's close to finishing.
If you're close to the edge as well, you should tell her that you're going to come and that you want to climax at the same time. Express how good you feel and keep moaning along with her. As you both finish, tell her how beautiful she is. You might even want to add something like, "That was so hot."
After you hang up, texting will take the place of post-sex cuddling. Be sure to send a thoughtful text saying how much you enjoyed getting hot and heavy and that you can't wait to see her in person.
Getting used to what to say during phone sex
There's no denying that phone sex, by nature, can be a little awkward. Sometimes, it's tough to let your guard down and be vocal with regular sex, so knowing just what to say during phone sex is definitely a learned skill. It's totally normal to get tongue-tied, and maybe even laugh a little bit––just make sure you don't laugh at the woman you're talking to. Try to go easy on yourself and keep things somewhat lighthearted.
While these steps outline a scenario for you to take the reins, the conversation will ultimately be open-ended. Listen to what she says, how she responds and what she wants to do next. Also, you can jot down a list of things to say before hopping on the phone with someone. A cheat sheet can keep the conversation flowing if you ever feel stuck. Next time you and your leading lady decide to get your rocks off through the receiver, consult this guide. And if you lose your place or stumble over your words, don't sweat it!