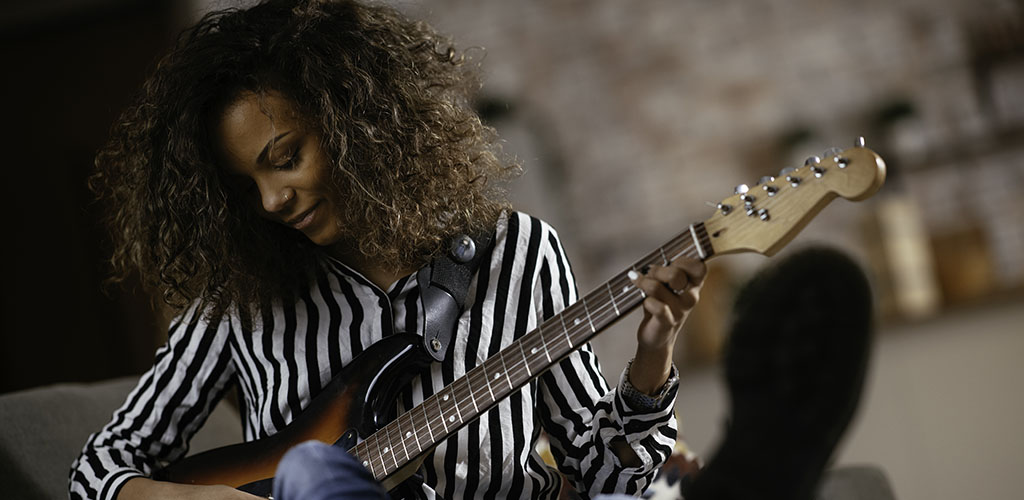 If you want to meet single Cleveland girls, you need to know the right places to find them! Luckily for you, we've compiled a list of the best places to pick up girls in Cleveland, so you'll never choose the wrong bar or club anymore.
We've tried places near Cleveland State University and other colleges if you're into the younger crowd. We've also visited a few lounges and clubs in popular neighborhoods like Ohio City and The Flats. Of course, a lot of our favorite places are in the downtown entertainment district!
About 70% of girls in Cleveland are single. If you don't start meeting them now, you'll definitely miss out!
The Best Places to Pick Up Girls in Cleveland
If you're new to CLE, you'll soon be able to meet new girls and expand your social circle with our guide! Here are our favorite places to pick up attractive girls.
Discover the most popular bars among sexy Cleveland girls
These bars are great for meeting and approaching girls, so don't forget to visit them on your next night out!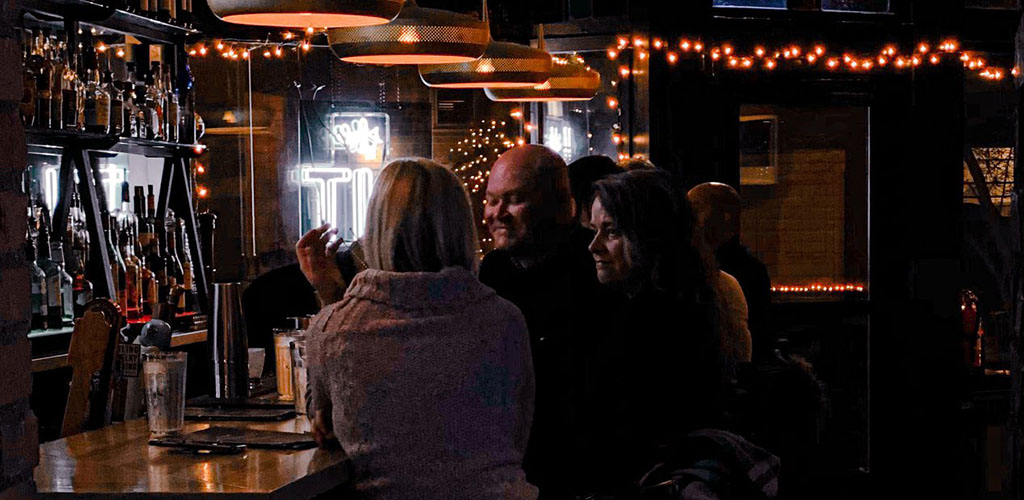 @literarytavern
Located on Literary Rd, this tavern is one of the best places to have cocktails in Cleveland. With a vintage jukebox and chic decor, lots of girls love taking Instagram-worthy photos here. So you'll find plenty of these ladies during the weekends.
Literary Tavern also serves delicious food, so you can have dinner with friends first and move to the bar to pick up girls later. There is a great selection of tap beers as well as wines and cocktails. The bartenders can even craft a unique drink for you if you don't fancy anything on the menu.
Porco Lounge and Tiki Room is the best place for you if you like tiki cocktails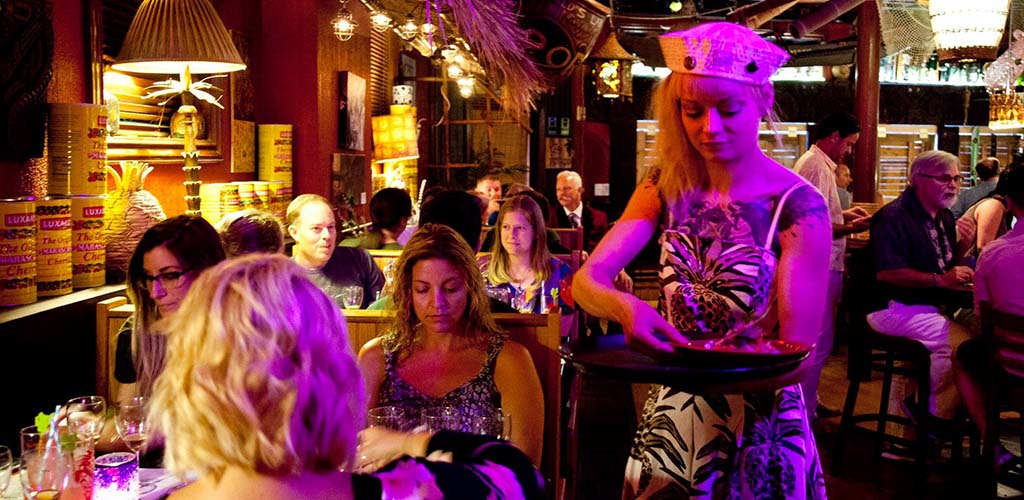 @porcolounge
With its beautifully garnished, exotic-themed cocktails, Porco Lounge is always packed during the weekends. That greatly increases your chances of meeting sexy Cleveland girls. Even the menu has an exotic theme!
The bar uses fresh fruit juices and homemade syrups, so the drinks are unlike any you'd find in other bars. You can take your drinks to the patio to relax as you enjoy the cool breeze with the many girls who come here. Porco is the best place to enjoy a tropical getaway without leaving the city!
Honorable mentions
Here are other great bars that are among the best places to pick up girls in Cleveland.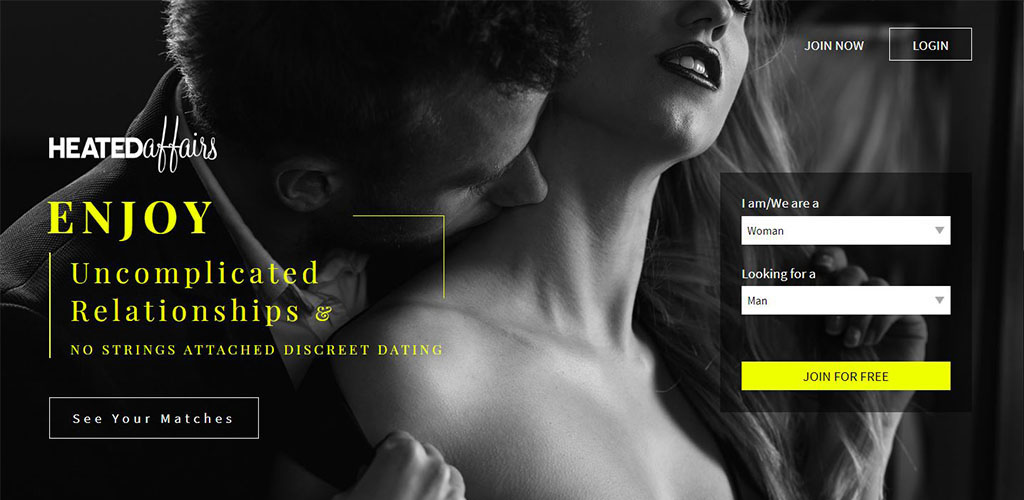 Cleveland is full of so many single girls that it's hard not to meet at least a few of them if you look hard enough. The problem, though, is if you always look in the wrong places, you probably won't get anywhere. To remedy that, there's Adult FriendFinder.
Adult FriendFinder is one of our favorite sites for casual flings out there and one of the best ways to meet hot Cleveland girls. Unlike other dating sites, its users only want to find sexy encounters, no relationships. Girls here just want some fun and they're not shy about it!
With a huge user pool of single girls in Cleveland, Adult FriendFinder is the easiest way we've found for getting some action. You can even use the many very specific filters to help you find exactly what you want. No need to scroll endlessly through profiles you're not interested in!
Sign up for Adult FriendFinder and start getting frisky with attractive girls!
Try Adult FriendFinder For Free!
If you haven't had much luck meeting girls who are just looking to hook up you really need to
check out Adult FriendFinder's free trial
ASAP. When it comes to a site that actually delivers and helps guys meet girls just looking to fool around, we haven't found anything else better (even after trying out 100+ of them). Check them out for free!
These clubs are among the best places to pick up girls in Cleveland
Here are our favorite clubs to pick up single girls in Cleveland. Try one of them next weekend!
Park Social Lounge has events that attract different crowds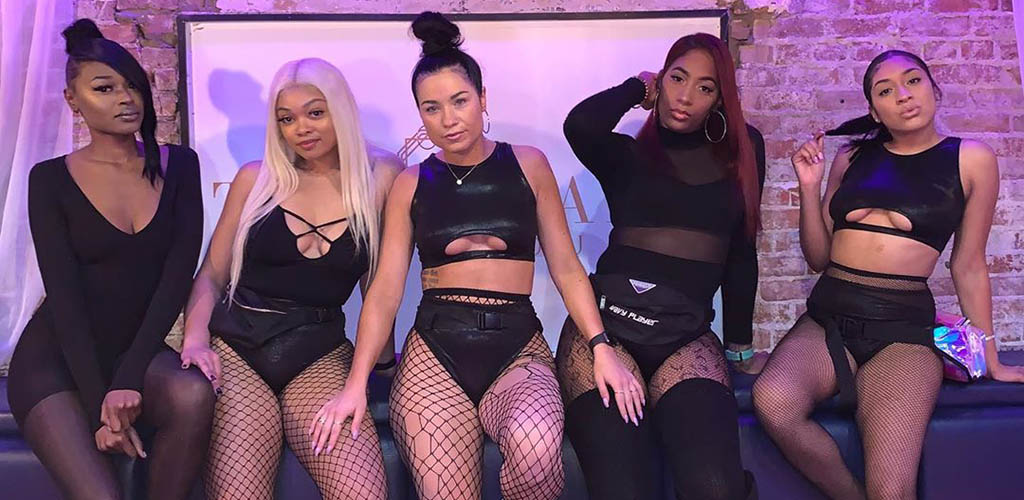 @parksociallounge
Located in the Warehouse District, this dance club has everything you could possibly want: hot Cleveland girls, good music and strong drinks. Despite the reasonable price for drinks, you'll find a lot of girls here who look like they frequent more upscale spots.
Park hosts a variety of special events, so you'll always find a different crowd every weekend. The rooftop parties are also pretty popular, as they attract a lot of girls. During these events, you can also reserve the VIP section with some bottle service. That will definitely attract the ladies!
FWD Day + Nightclub is one of the most popular night clubs in town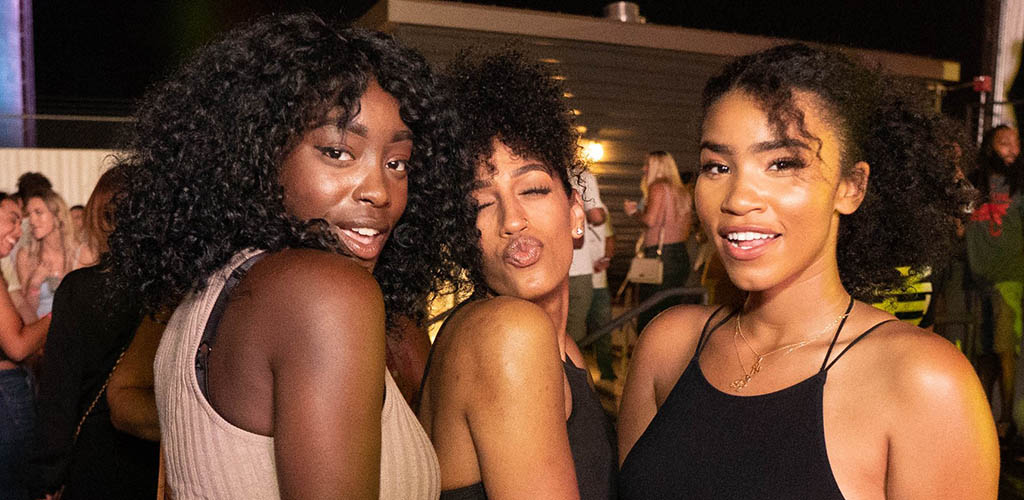 @fwdnightclub
FWD is a more upscale option, but it's still worth trying simply because of the incredibly attractive crowd. But don't worry because there are plenty of ways to approach the girls here. The club has a large pool, which makes summer parties even more special. FWD is both a dayclub and a nightclub, so it offers the opportunity to approach during the day as well in a low-pressure environment. There are also hookahs available if that's your thing.
Honorable mentions
Here are other lively clubs where you can approach girls.
Single girls in Cleveland who are still in college grab coffee at Joe Maxx Coffee Company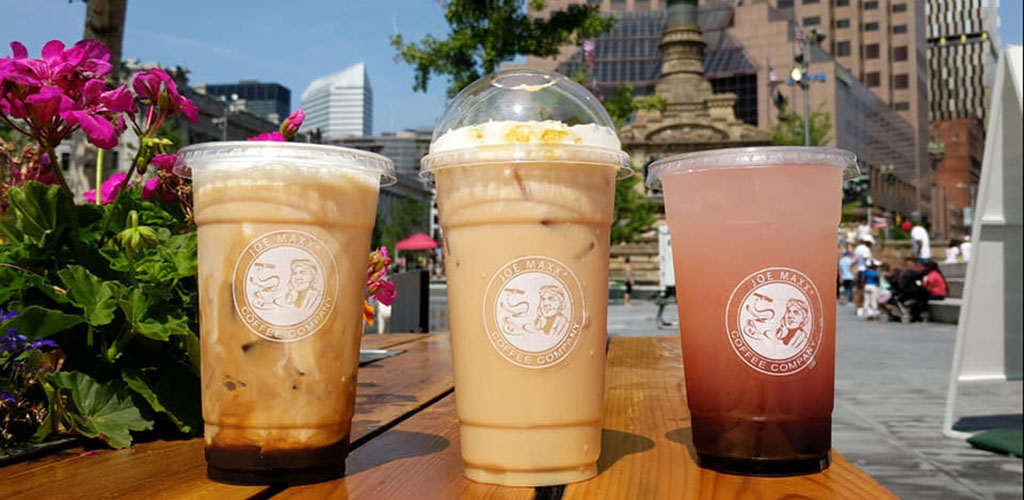 @JoeMaxxCoffeeCLE
Joe Maxx Coffee Company is the closest coffee shop to Cleveland State University. Needless to say, it's incredibly popular among students and it offers many opportunities to meet college-age girls.
There are cozy seating areas with benches where girls like to study and do their homework. The drinks are excellent, too! Our favorite one is the spiked lemonade, which is basically lemonade with espresso. You can also try their breakfast sandwiches, lunch wraps and salads.
Surprisingly, Anytime Fitness is one of the best places to meet hot Cleveland girls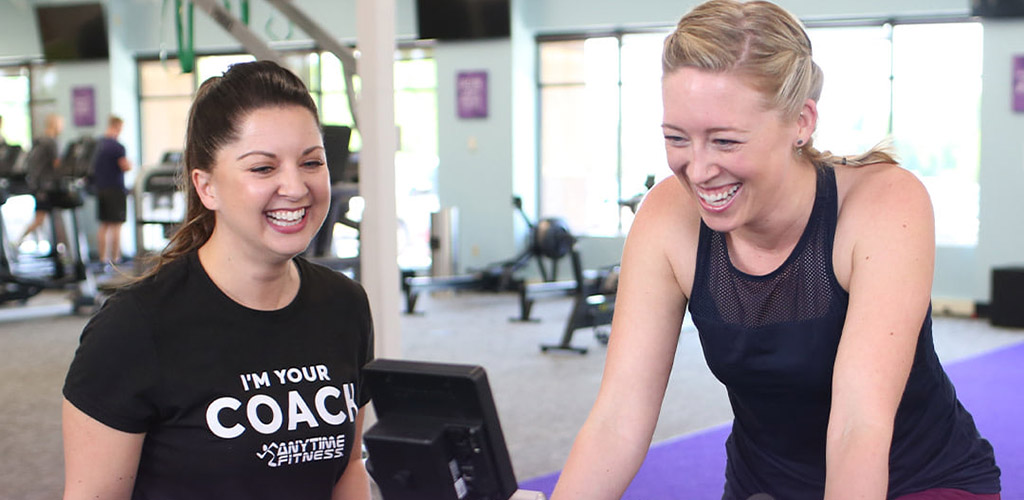 @anytimefitness
Who said that you can only pick up girls at bars and nightclubs? One of the best places to pick up girls in Cleveland is Anytime Fitness, an incredibly popular gym. It has 24-hour access, so you can go to meet girls (and exercise) at the most convenient time for you.
The gym also offers small group training and classes, which gives you even more opportunities to socialize with girls. In addition, you get a free fitness consultation with your membership, so you'll be sure to create a workout plan that actually works for you. In between sessions, you can chat with other fitness-minded girls.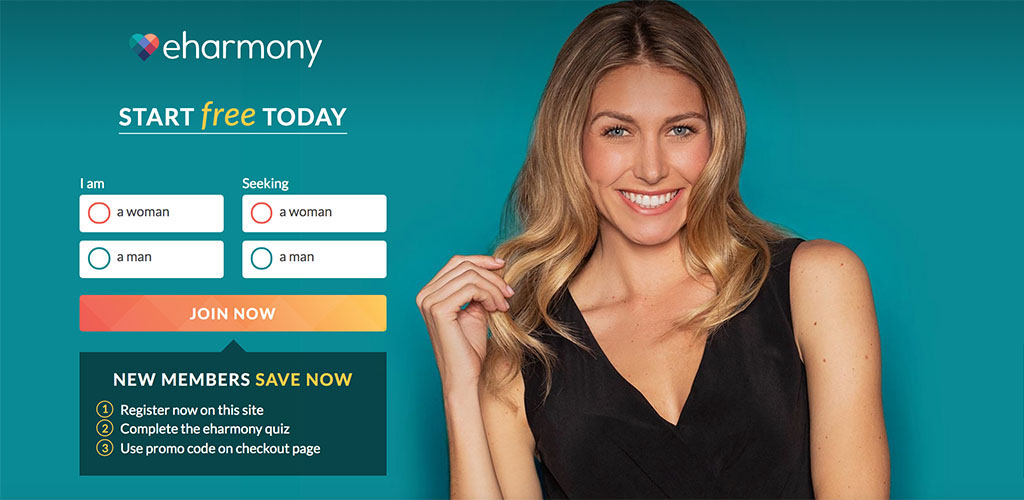 Quick flings aren't for everyone. A lot of younger ladies are more into serious relationships that might eventually lead to marriage. If that appeals to you, it's time for you to try eHarmony.
With a huge userbase in Cleveland, girls who are serious about finding a relationship rely on eHarmony. Unlike other sites, eHarmony uses a different system to send users new matches. You answer a thorough questionnaire about what you want in a relationship, then the site finds compatible girls. You only receive a few matches a day, which helps you focus on each potential match. Girls can also do the same, which lets your personality really shine through.
75% of all married couples who met online met on eHarmony. And up to 69% of guys and 71% of girls met their future spouse on the site.
So, what are you waiting for? Sign up for eHarmony and meet your dream girl today!
More Options to Meet Girls in Cleveland
Here are other venues and sites that we consider among the best places to pick up girls in Cleveland.
Lucky's Cafe is another great coffee shop to pick up girls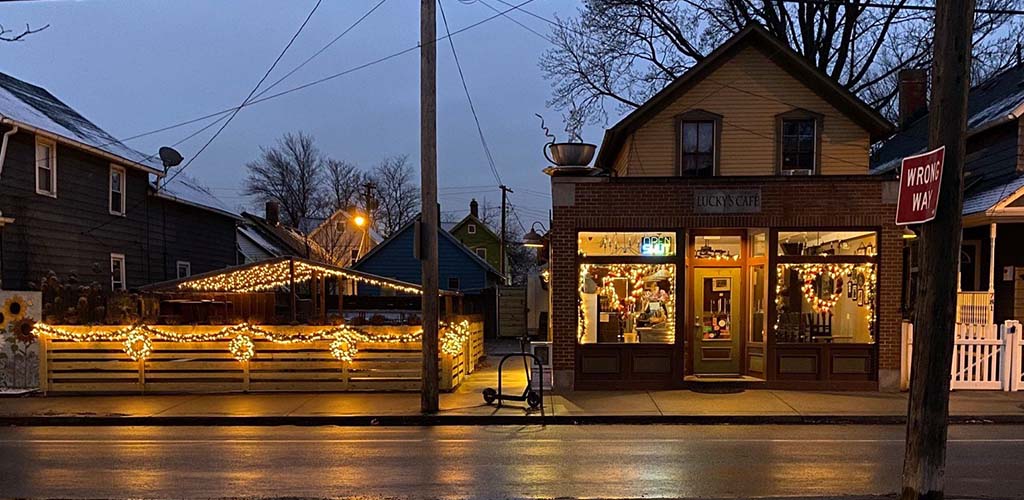 @luckyscafe777
Located in the Tremont area, this coffee shop is another great option to approach by day. It's always filled with girls who are taking a break after shopping at the nearby boutiques. You can also meet girls who want a quiet place to study and work.
The food is made with fresh local ingredients and the coffee-based drinks are delicious. There is a wide selection of lattes and iced teas to satisfy any craving. On weekends, Lucky's café serves brunch, with vegan options that attract lots of vegan girls. Overall, a great place to relax with your favorite drink and meet someone new.
Tinder is an okay option if your photos are great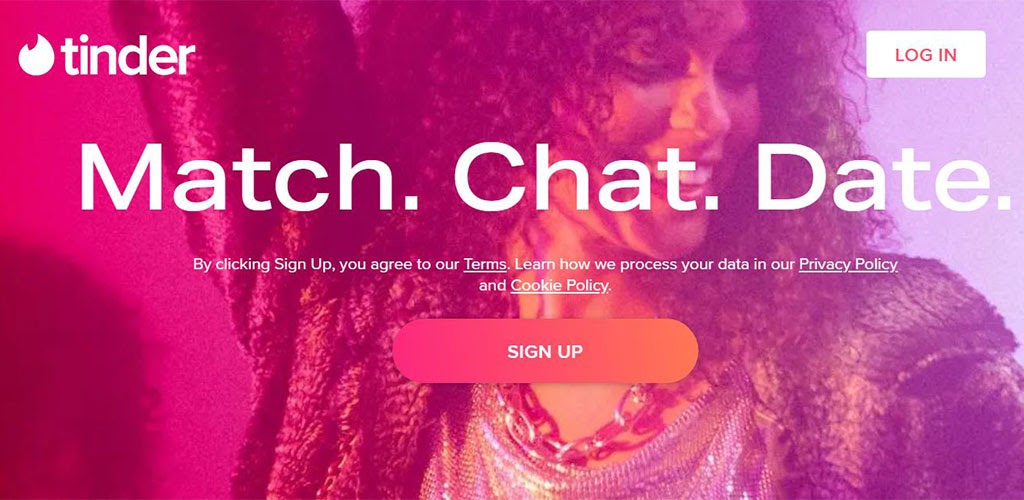 Here's the truth about Tinder: It actually works. But to achieve real success, you need great photos and a unique Tinder bio. The swiping process is mostly focused on the users' profile photos. So, if you want to stand out from the crowd and get many matches, you need to have quality photos.
In addition, the gender ratio on the site is not that even. So girls often have more options than they can handle. This is even more true for attractive girls. Therefore, there is a lot of competition to face. Despite this, there are still lots of users, so you may still get lucky.
Reggae Fest Cleveland is another amazing opportunity to meet girls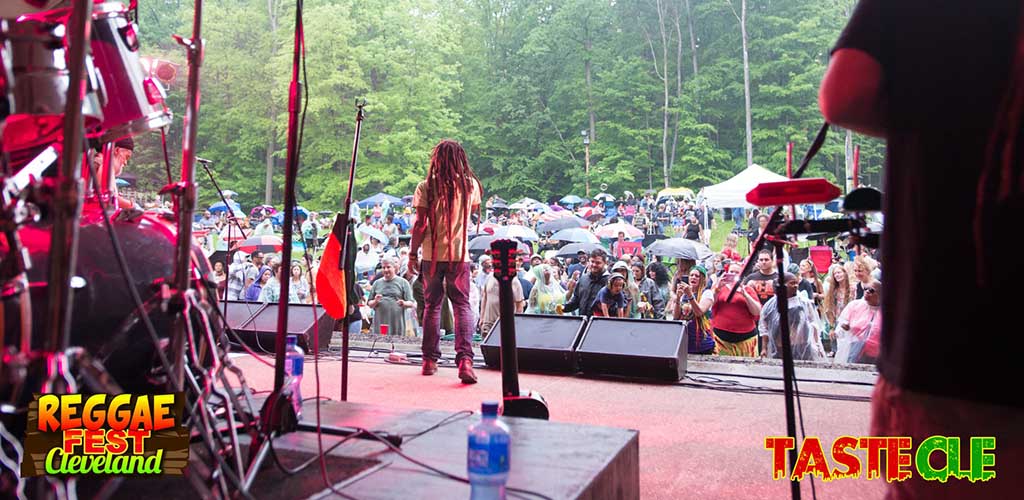 @reggaefestcleveland
This popular festival traditionally happens at the end of May, just before the summer starts. It hosts plenty of local reggae bands along with food trucks and stands that offer craft beers and wines.
It's typically held during the concert series Rock the Park in the suburb of Twinsburg, less than half an hour away from Cleveland's downtown area. The location is the Perici Amphitheatre, a gorgeous outdoor location. Rock the Park also hosts a Country Fest in August, which is another great opportunity to meet girls.