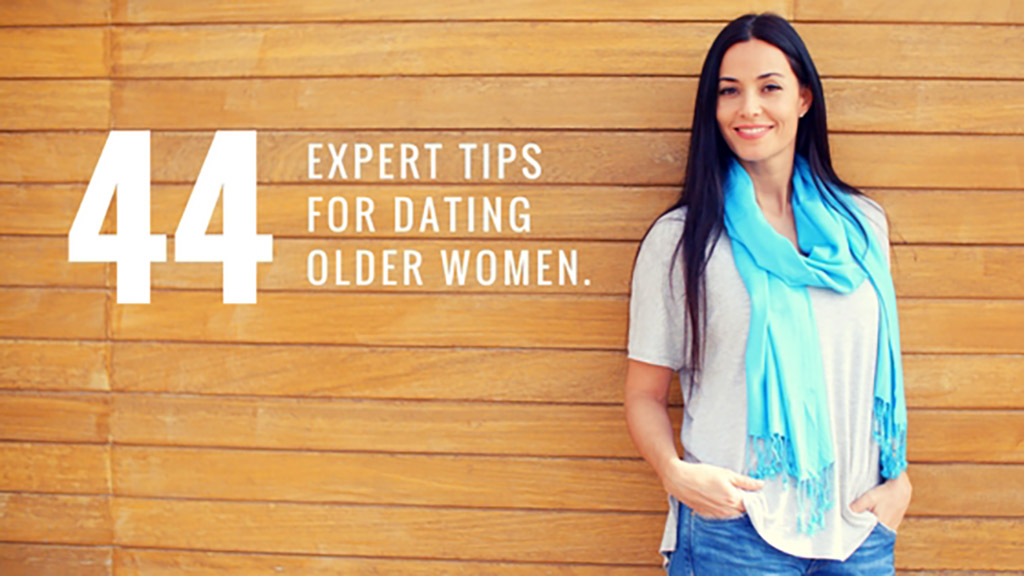 If you're a man interested in dating older women you need to take a different approach than you have in the past. There are some important differences, both large and small, that you need to know if you really want to maximize your success with an older woman! We've enlisted a panel of 44 dating and relationship experts to help you get where you want to go!
If you read through the incredible advice below you are bound to pick up at least a few things that will improve your chances. Many of these tips are applicable for older women dating younger men as well as men of all ages who want to date an older woman with success.
These tips will come in handy if you're still looking to meet that special woman (don't forget to check out our favorite ways to meet single older women) or you're already dating. Take a look and then get out there and put it to use!
Understanding what older women dating younger men are looking for
Her values are not the same as a younger woman
The secret to a successful relationship with an older woman is the same with a younger woman. Be gentle, be kind, be fun and be loving.
When dating an older woman, know that her values are not the same as a younger woman. While sex is important, it won't be her priority. The solution in this scenario is to invest more time in romance and intimacy, which will get her in the mood for sex more often. - Cheyenne
Cheyenne Bostock - AskCheyb.com

Don't waste their time
Older women are interested in younger men, not younger boys.  They want a man who is mature and confident.  They know if a man is being dishonest or playing games. They don't want to waste their time, so they won't hesitate to move on sooner rather than later. - Lucia
Lucia - HowToCatchACougar.net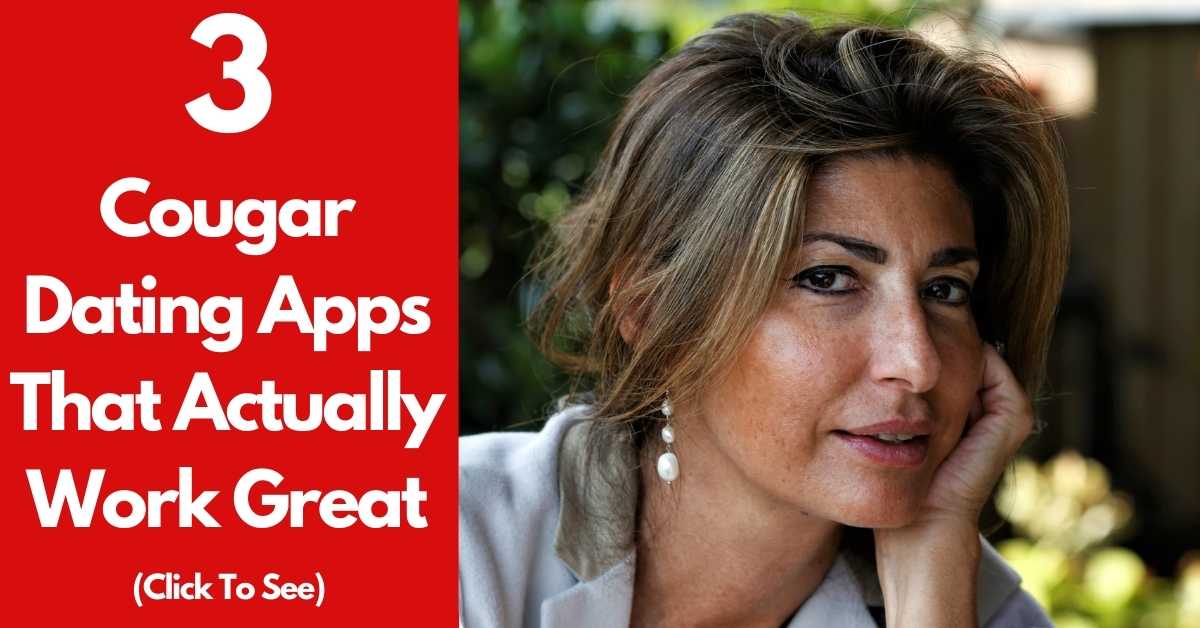 Genuinely make her feel like she's still got it
As an older woman dating younger men ages into her 30s, 40s and 50s, her physical appearance will no longer look the same as she did when she was in her 20s. This may begin to eat away at the confidence that she has in her sex appeal.
If a man is genuinely attracted to an older woman, he must ensure that he doesn't hold back from showing his sexual attraction for her. Be confident and sincere when you say to her, "Wow, you look sexy today" rather than hiding your attraction and saying, "Oh, you look nice today." - Dan
Dan Bacon - TheModernMan.com

7. Give her the space she needs
If you want to have a successful relationship with an older woman then you must remember to give her the space she needs. She'll be independent with her own routines, interests and friends. So she won't need to be with you all the time in the same way a younger woman might.
Be respectful of her wishes and you'll appreciate the time you spend much more. - James
James Preece - JamesPreece.com

Validate her because of who she is
It's a cliche to say that age is just a number, but when you're dating older women your focus shouldn't be on the obvious age gap. Whilst socially it may currently seem a lot more usual to see an older man with a younger woman this trend is likely to shift as women become the main household earners.
So if you meet an attractive older woman don't focus on the date on her passport. A woman of any age wants to feel that she's been chosen by the man she's with because of who she is. Validate her and compliment her on her confidence, her energy, her vibrancy and she will be a lot more engaged than if you tell her 'she looks good for her age'. - Hayley
Hayley Quinn - HayleyQuinn.com

Encourage and acknowledge her
Remember that while an older woman has had many unique life experiences that she can share with you, she also may be a little attached to the way she does things.
Encourage her to do new things with you while also acknowledging how much you appreciate the ways she's opening up your world. - Damona
Damona Hoffman - DamonaHoffman.com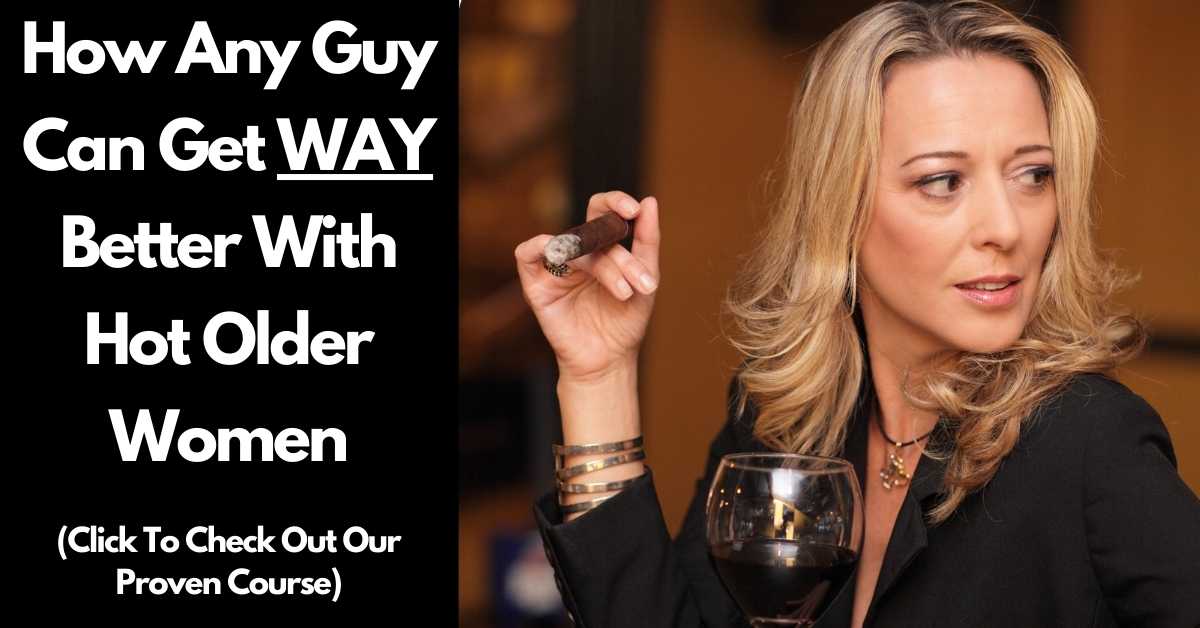 Older women know what they want
Sometimes being younger isn't always better... younger women who are still exploring the dating world don't know what they want - they are still learning.
An older women has a much stronger vision of what she wants and what she is going to do with it once she gets it. It's one of the reasons you should date older women! They're less inclined to "play mind games" and more willing to go after what they desire. - Jessie
Jessie Kay - TheRealMatchmaker.com

Understand where they are coming from
You need to be able to understand where they are coming from. They prefer that real connection so avoid texting them and give them a phone call instead. Chivalry is not dead. So make it a priority to treat her like a lady and be a gentleman.
Older women also have had more experiences and know what they want. If they seem aggressive or guarded, it is your job to remove these barriers and show them otherwise. Communication is very important. They want feedback and want to know how you are feeling. If your not interested don't play games and be honest with them.
Older women don't have time to waste and that first impression is crucial. If you can't connect with them on an emotional, intellectual level and are dressed like a slob you lost your chance. - Shannon
Shannon Tebb - ShannyInTheCity.com

Communicating when dating older women
While you may be tempted to only text, don't...
Dating an older woman can be a fantastic experience, but don't forget that texting is an area where you need to know what you're doing. While you may be tempted to only text, don't.
Make sure that you pick up the phone from time to time and actually call her. Even if you feel you have no reason to call, do so just to tell her you were craving the sound of her voice. She'll appreciate it!
Also, when you do message her, watch your use of text speak and acronyms. She might be from another generation – maybe she didn't grow up using cell phones – and she could easily become lost or turned off.
Remember what a good deal you're getting trading your use of 'lol' for her experience and passion! Don't make it hard work for her to communicate with you. Seduce her with your words – take the necessary time to write text messages that play with humor, images, and fantasies. - Claudia
Claudia Cox - TextWeapon.com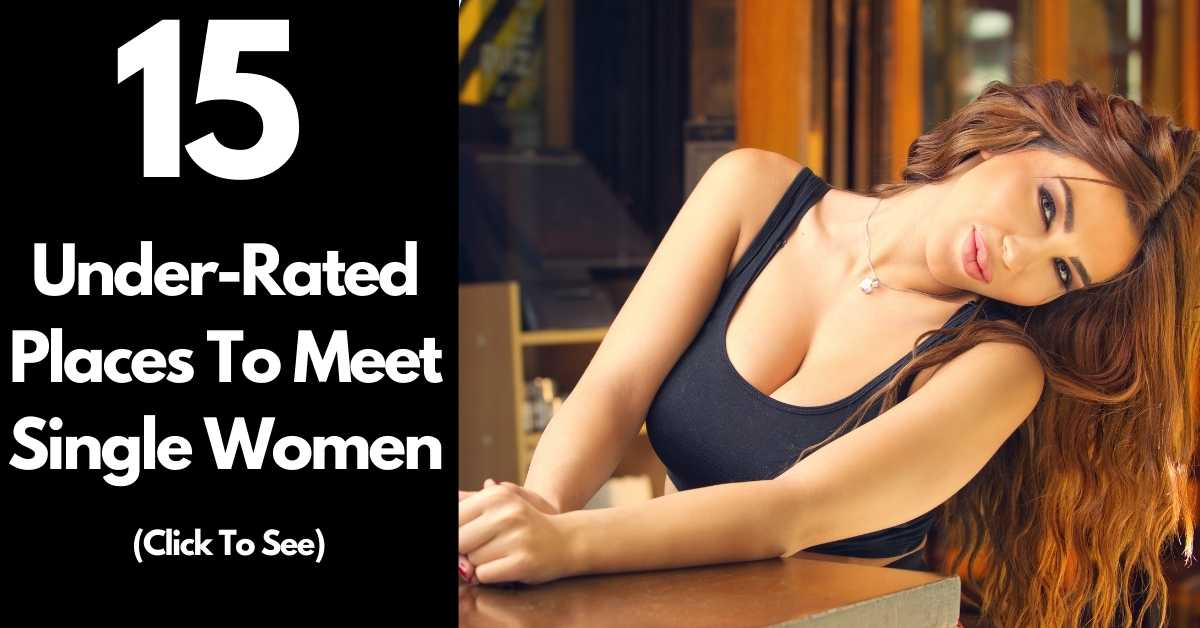 Pick up the phone like a man
Pick up the phone and call. Pick up the phone and call. These are not millennial kids that you can just text constantly. Pick up the phone like a man and make a phone call. - Radio
Radio Wright - eDatingDoc.com

Know what you want and communicate it clearly
You know you've lived a rich and rewarding life and you can't wait to tell her just how rich and rewarding. Plus, you know exactly what you want and don't want in a woman. But guess what? So does she. Older women dating younger men have lived a full life too, and she also knows what she wants.
So cut the crap. Be authentic. That means be who you really are, good qualities and warts. She's got to love the real you, not some idealized version, because: Guess which person she's going to be living with? A big bonus: when you're authentic, there's a good chance she'll be, too. You'll both find out if you're each keepers or if it's time to look elsewhere. That's how it should be because that's what real men and real women do. - Dennis
Dennis Work - Guyvorce.com

You need to think "old school" when communicating
Think "old school" in terms of your communication. In other words, instead of texting her, pick up the phone, and call her!
Older women will appreciate a man who doesn't initiate important discussions in one hundred sixty characters or less. Put down your devices, pay attention to her, and have some good old-fashioned conversation--in person. - Rachel
Rachel Russo - RachelRusso.com

Know what you want and communicate it clearly
My best tip for dating older women is to know what you want AND communicate it clearly through both your words and actions. Are you dating just for fun and recreation or are you dating to find "the one"?
Both have very different intentions and outcomes. If you don't make it clear what your intentions are from the beginning or send mixed messages, you set yourself up for a lot of unnecessary drama down the road! - Melissa
Melissa Josue - HappyHealthyRelationship.com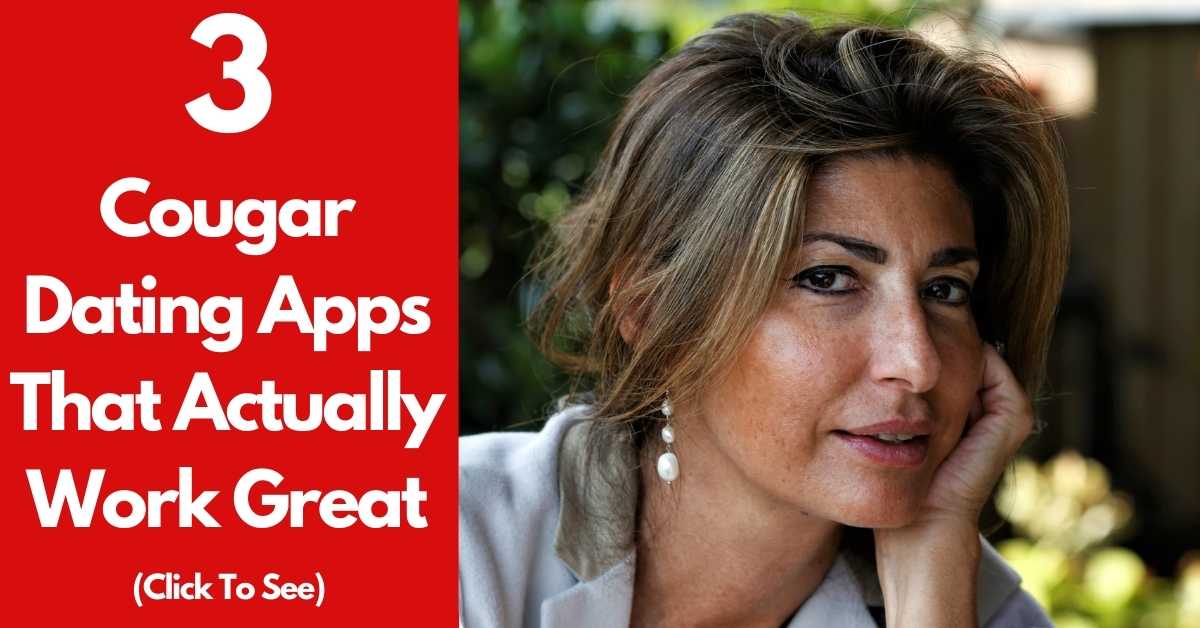 Speak up
If you are naturally attracted to and a "good fit" for a woman who's older than you are, then speak up and say so. Women are so accustomed to (and worn down by) the cultural norm that's been set, dictating that men can date younger, but not women, that women are often distrustful when approached by and courted by a younger man.
We wonder about his motives and we fear that if we "fall" for him, that it might be a fun novelty for him, but that in the end he'll toss us away like yesterday's leftovers and we'll be left empty-handed. - Julie
Julie Ferman - JulieFerman.com

Age is always a consideration when dating an older women
Let her know what you have extends beyond her age
As a younger man, you'll need to understand some of her hesitancy about this relationship. She's been programmed with centuries of negative beliefs that "it can't go anywhere" and "it can't last."
Your primary job will be to reinforce the love you share and let her know that what you have extends beyond age. She may fear you'll leave her for a younger woman, fight you on making it more than a fling, and assume it's only sexual. Stay positive, consistent, and strong in your conviction. - Susan
Susan Winter - SusanWinter.net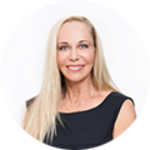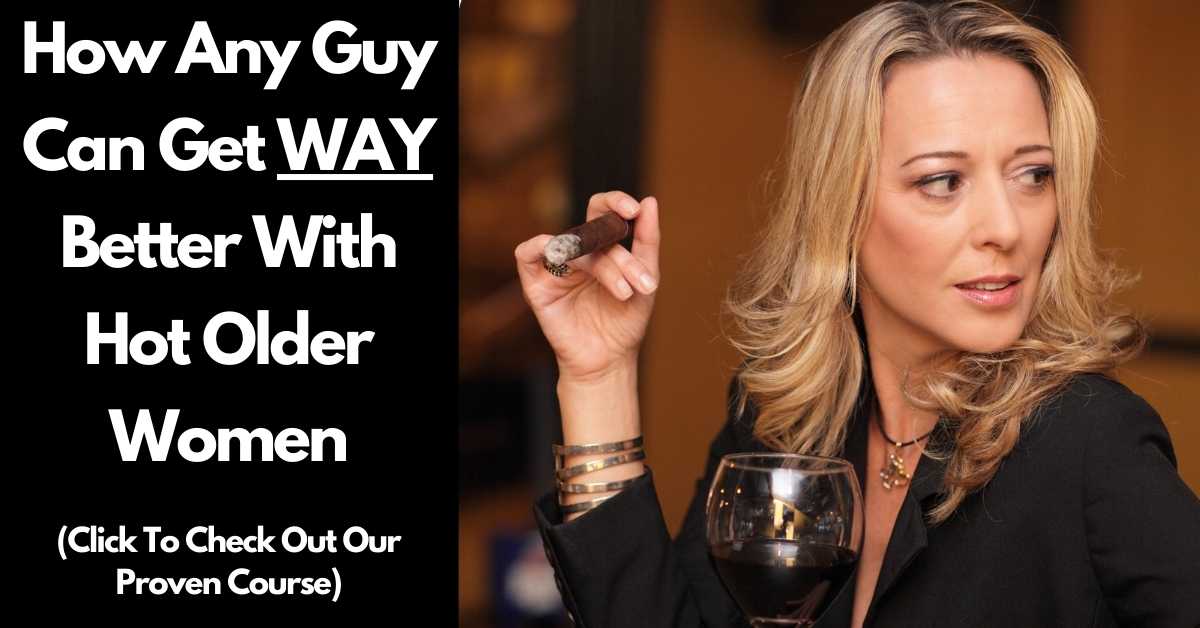 Don't get caught checking out the cute younger hostess
Don't make a big deal of the age difference. There is no need to focus your attention on it. She is well aware of it and if she wasn't comfortable with it she would not have agreed to go out with you in the first place.
Women who date younger men have much more competition and they are well aware of that as well. Whatever you do, don't get caught checking out the cute younger hostess on your date with an older woman.
Older women can be much more decisive and unforgiving at times. Give her the attention she deserves, pursue her like she is the only women in the world and you will be rewarded in more ways than you can ever imagine. - Denise
Denise Levy - MissMatchMakerLive.com

She doesn't want someone who acts your age
Don't act like a little boy. She is a mature woman who has her shit together. Maybe she even has children. The last thing she wants is to date a little boy who appears more immature than her kids or the kids of her friends.
Dress appropriately when you approach an older woman. Speak like a mature man and avoid "youth slang" just to appear cool. It won't work. Yes, she wants to date an adventurous young man who has a more energy than most men in her age range, but she doesn't want to date a child. - Sebastian
Sebastian Harris - GlobalSeducer.com

Don't forget
 

being younger can be a huge advantage

Guys who are looking to date older women need to understand that their preference actually gives them a huge advantage. Most guys are trying to date younger. Often enough a LOT younger.

As Personal Dating Assistants, our odds of getting a response from an older women are at least 4 times better when compared to messaging a women who is younger. - Matthew

Matthew Valentines - PersonalDatingAssistants.com

Guys dating older women also need to look inside themselves
Get your priorities straight
Make sure neither one of you is in the relationship specifically because of the other's age. Otherwise, the priorities may be off, unless both of you are only about a quick fling. - Scot
Scot McKay - DeserveWhatYouWant.com

You also don't want to waste YOUR time. It's really easy to spend a lot of time in bars and clubs with nothing to show for it. We've spent a lot of time compiling our proven recommendations on where you can find and meet a lot of single cougars and older women.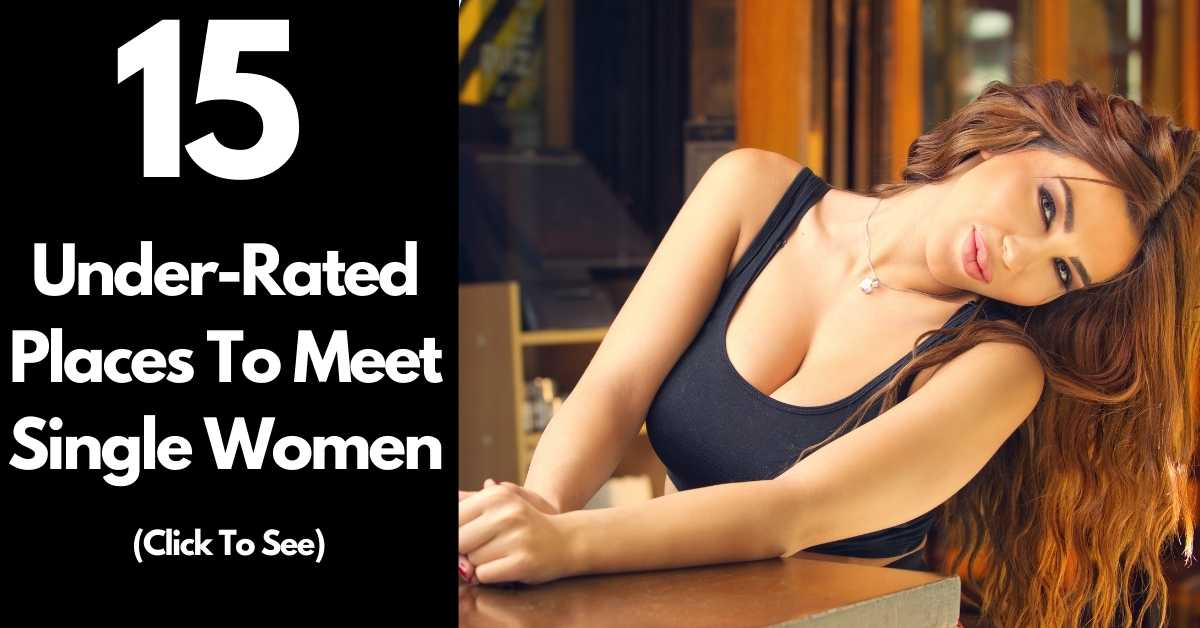 Don't try to outmatch older men when dating older women
Never play the same game as the more mature man. Often younger guys try to outmatch the older guy, by pretending to be more experienced, worldly, wisely and even successful than he is. This is not what an older woman wants from a younger guy. She wants a man who is excited about life rather than jaded, positive rather than cynical, impulsive rather than cautious.
You need to show her how desirable you think she is as this is what older women hear less often the older they get. There's no point in trying to intellectually stimulate her or have deep and meaningful conversations with her, because she can get that from men her own age. She is looking for someone who can give her the thrill and experience that men used to provide her before everything became so predictable and dull. - Kezia
Kezia Noble - Kezia-Noble.com

Go for the scalpel instead of the bludgeon
Past age 27 or so, most girls shift away from a love of 'jerk game' and into a love of subtlety. When she's younger, you can get away with blatant sexual humor and being an outright jerk, and have it work fine - in fact, it's often preferable. Subtlety goes to waste on most younger girls, and they can mistake it for timidity.
Once she hits her late twenties and beyond, she reaches a level of social intelligence where jerk-like behavior looks clumsy and subtlety reeks of social experience. She likes this, because it tells her you've been around the block, you're experienced yourself, and she can expect a fun seduction and an even more fun time in the sack.
Jerks tend to have much blunter escalations and don't offer nearly as much in the bedroom, usually. She wants the guy with honed social skills - so go for the scalpel instead of the bludgeon. - Chase
Chase Amante - GirlsChase.com

Be honest and authentic
Older women know what they are looking in a partner as they are more experienced and confident. It's important when dating an older woman to be chivalrous and always behave like a gentleman. Not doing this is one of the biggest mistakes you can make when dating an older woman.
You need to be honest and authentic because older, more experienced women can easily recognize a lack of sincerity. - Rachel
Rachel Moheban-Wachtel - RelationshipSuite.com

Know who you are
Know who you are. Our youth is spent trying to find out who we are. Often it's a battle against who we want to be and how we want to be seen. For example the image we personify on Facebook is rarely reflective of our true self.
It's my opinion that older women are not looking for a man who has yet to form his identity. They want someone who says; 'this is who I am', these are my strengths and I embrace my faults. I understand my full picture for all that it encompasses. When you can do that then you will considerably increase your chances with an older women. - Cosmo
Cosmo Currey - HerSmile.com

Older women have less patience for fake guys
You have to forget that they are older than you, stop trying to 'act' more mature, or pretend to be anything than who you already are. Women in general are turned off by fakeness, and older women have even less patience for it than their younger counterparts.
Guys can easily fee intimidated by a woman who is more mature, but she wants to date YOU, and pretending to be anything else will sour the relationship. - Damien
Damien Diecke - SchoolOfAttraction.com.au

Women dating younger men need to see confidence
Use your 3 C's
Dating older women can be tricky for most men because they approach them with caution and a lot of reservation. Men are afraid to make mistakes, look bad or insult an older woman as if all older women were bitter, judgmental and fickle.
My best tip for dating older women is to engage his 3 C's. Use Charm, Confidence and Chuckle. Chuckle meaning his sense of humor. Incorporating humor will break the ice in almost all situations and increases attraction. - Carmelia
Carmelia Ray - CarmeliaRay.com

Take charge and become a leader
My best tip for dating older women is to take charge and become a leader. There's always that slight intimidation factor in the back of your mind as a younger man trying to woo an older, attractive woman. And older, attractive women can sense guys who are confident in themselves from a mile away. If you let this intimidation take over, your chances of wooing her are over. But if you can get over it, you'll almost always be fine.
The best way to get over it is to be confident and bold in everything you do. Lead her through the restaurant or bar when you're out. Be direct and straightforward when you talk to her. Be confident in what you say, and say what's on your mind. And be decisive when figuring out plans with her. Again, take charge and be a strong man. Mature women love this and want men like this. - Justin
Justin Stenstrom - EliteManMagazine.com

Be confident
Be confident. Older women have "been there, done that" when it comes to the dating game. They don't have as much patience for drama and mind games.
If you want to ask her out, ask her out. Be upfront about the type of relationship you want to have, i.e. friends with benefits or a long-term romance. Studies have shown that as women get older, good communication is valued more than sexual attraction in a relationship. - Scott
Scott Valdez - VirtualDatingAssistants.com

Confidence, communication, and creativity are key when dating older women
The 3 C's of Sexuality for Younger Men dating Older Women:
1. Confidence: An older woman, whether more experienced sexually or not, appreciates a confident; yet humble (not arrogant) man. Confidence is very sexy. She is choosing to date you, so know that you have something to offer. Walk with your head up, shoulders back and smile.
2. Communication: Ask her questions, discover what turns her on; listen and ask for details or clarification. She may feel a little unsure about the age difference, so reassure her with genuine compliments. Tell her how beautiful she is and share what you love about her. Instead of texting a "dick-pic", tell her what you plan on doing to her later. A woman's imagination is the most effective way to get her aroused and anticipating you're next time together.

3. Creativity: Try new things that she's always wanted to do; find out what her sexual fantasies are and then take the time to create them with her. Enjoy her entire body before intercourse--have fun discovering what turns her on. Does she like it tender and soft or rougher, or a mixture of both? Watch her reaction and listen to her breath and ask if she likes this…or this... Be present and pay attention. Don't get all drunk and sloppy. - Jill
Jill Crosby - GreenSingles.com

CONFIDENCE
CONFIDENCE - that's right it's in capital letters for a reason. No older woman wants to babysit a child - most likely she's already a parent and doesn't want more kids. When you approach an older woman, make sure you've got your confidence meter turned up to high.
This applies to how you feel physically and emotionally. Don't dress like a boy! You'll never go wrong being over dressed rather than wearing slouchy jeans and a ripped t-shirt. Keep the baseball hats to a minimum. Older women want to be with someone who grooms and is physically fit. If you're embarrassed to take off your shirt, she's going to sense this and it won't work in your favor.
Get your shit together mentally. Know what direction you'd like to take your career. Start taking responsibility for your living space - no residing with mommy. Get some help if you have problems with anxiety, anger or addiction. She's probably done some work in terms of self-help and will want a man who can keep up with her. I think all women like to be with someone confident, not cocky - assertive not aggressive. Build up your confidence and take the lead. - KarenLee
KarenLee Poter - KarenLeePoter.com

Be boldly honest with them
They've already had their hearts broken a million times during their early years and they don't have time for that gamey shit any more. They will appreciate and be strongly attracted to a courageous, direct, no-nonsense Man; particularly when it comes to sexual interest.
Older women don't play games sexually, they know they want to get busy and are no longer ashamed of it. Let them know when you have these desires, openly and boldly, and be prepared for them to want to move forward quickly in this area. They may even scare you a bit! - Dan
Dan Munro - TheInspirationalLifestyle.com

Skip the games when dating an older woman
Pay attention
Pay attention! That's the best tip I can share for dating a woman of any age, but it's even more important for a younger man who dates older women. Sex can only take a relationship so far, so it's critical to develop two-way communication and empathy for the many gifts an older partner can bring to a relationship.
That means treating her with the utmost respect and never taking her or the sex for granted. Women of all ages are complicated, and they notice everything. Double that when dating an older woman.
So if a guy wants to succeed with a woman with real life experience he needs to pay attention to her and maintain focus on the details of the relationship. - Robert
Robert Manni - RobertManni.com

Playing games is a great way to piss off an older woman
Don't play games. Most older women (the type you probably want to date anyways) can see through the bullshit, and they won't put up with it. They know what they want, and they don't want to waste time playing games anymore.
In short, playing games is a great way to piss an older woman off and cause her to lose interest in you. - Kari
Kari - AttractGetWomen.com

Older women will have a much lower tolerance for games
Be mature yourself. It sounds obvious, but older women have their lives sorted out generally much more than younger women. They have gone through life's ups and downs, they have dated men before you, they're usually established financially.
So older women will have a much lower tolerance for games and men who do not have their own lives sorted out. - Chris
Chris Manak - ManicWorkshops.com

This isn't a game
Many younger men want to date older women because they think we're more sexually experienced or because some of us hadn't had sex in a while and we would welcome the opportunity to hook up with someone younger and hotter.
While those things might be true, keep in mind that this isn't a game. Women of all ages can get emotionally attached to the men they are sleeping with. Not only that, some older women have been hurt and disappointed by the men in their lives and they have real baggage from past relationship.
If you are kind and respectful and you invest the time to really get to know these women, this can be an awesome experience for both of you. There are lots of women out there who are open and excited by the idea of dating younger men. Just treat them well. Don't downplay the fact that they are older, but don't make it an issue either. - Lisa
Lisa Shield - LisaShield.com

Don't play games
I would say the best tip is to not play games. Older women generally know what they want and they tend to be more independent, so usually have very low tolerance for the sort of things younger women put up with or participate in.
If you're interested, say you're interested (and what you're interested in) and generally be respectful and honest throughout. - Shimrit
Shimrit Elisar - OnlineDatingBook.co.uk

Don't play games with modern technology when dating older women
Older women dating younger men with a little more life experience are very aware that chivalry is not dead or at least they are hoping it's not.
They are not looking to play dating games in the modern age of technology, they want to date, they want to be romanced and they want to cut to the chase to find their match.
They tend not to take themselves as seriously on the dating scene as say, for example, a 20 something looking for love. It's quite refreshing really. - Sarah
Sarah Ryan - SarahLouiseRyan.com

Women dating younger men want more than bedroom skills but it's important
Don't underestimate their energy
My best tip for dating older women is that they are awesome! Older women know who they are. They know what they want. They've often got more energy than their younger peers.
If they are moms, their kids are grown and this is their time to shine. They are starting new businesses, traveling, and doing fabulous things with their lives. - Sandy
Sandy Weiner - LastFirstDate.com

When dating older women be interested outside of the bedroom too
Ask her questions and listen to the answer. There's nothing hotter to a women than a man who's interested in what she has to say.
Just make sure you are able to hold an intelligent conversation with your love interest, and she'll be coming back for more. - Lucy
Lucy Clarke - WeLoveDates.com

They want energy to match their own
Realize why they are seeking you out versus an older gentleman. What a younger man represents to them is adventure, adrenaline, whirlwind romance, and above all, excitement.
It's not about status, prestige, or treating them like princesses. They want to be thrilled and wow-ed by/with someone that has the energy to match their own.
Keep this in mind when you are planning dates, conversing, flirting, and taking it to the next level. - Patrick
Patrick King - PatrickKingConsulting.com

Be good at sex
Be good at sex. This, above nearly all else, will keep older women coming back to you. That's because they know the value of great sex.
Most guys don't know what they're doing in the bedroom. And so, older women have been left unsatisfied time and again. So, if you can give them a good experience, they'll stick around.- Dave
Dave Perrotta - PostgradCasanova.com

The vibe is important when learning how to date an older woman
Enjoy being younger around them
The thing that older women like about younger men is their youth, excitement for life and energy level 😉 So my advice to men wanting to date older women is to enjoy being younger around them because that is what will attract them. Show your youth and remind her of what it was like to be young, carefree and with someone that doesn't konk out at 9pm with giving her an orgasm 😉 - Marni
Marni Kinrys - WingGirlMethod.com

Keep it light and fun at first
Keep it light, keep it funny, no heavy subjects, no negatives and no put downs. Keep the conversation uplifting and positive. Be a great listener and do not badmouth the ex's. - Doc Love
Doc Love - DocLove.com

Focus on what you have in common instead of the differences
Many older women will be happy to date you, pending, you don't make them feel like an older woman. This is the key. If you are younger by a significant amount, this will be the elephant in the room at first. But the more you treat her as if she is a complete equal, avoid commenting on it, and make her feel young, the more age will become a non-factor.
Making cougar jokes, consistently referencing time periods that clearly separate the two or bringing up the matter will only serve to create a divide and sense of discomfort on her behalf. - Joshua
Joshua Pompey - NEMVIP.com

Keep it sincere
Let's start from the beginning, the approach. Approaching an older woman is pretty much the same as approaching a younger woman except she might mention the age gap.
You might hear "I'm too old for you" and if you do, don't react. Just a quick retort and change the subject. "This isn't about age" or whatever you want to say, just don't make a big deal out of it.
Older women aren't approached as often as young women so your compliment will have more impact. - Eddy
Eddy Baller - UltimateManBuilder.com