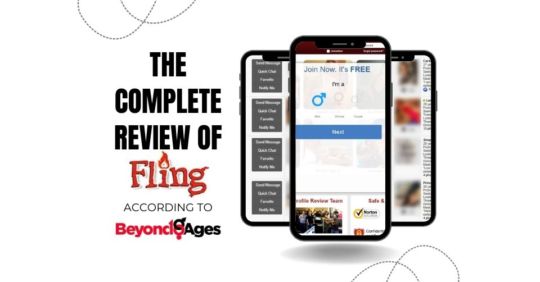 If you've already read any Fling.com reviews you're probably still scratching your head and wondering what the truth is about this site. Most of the reviews out there were written by people who have never even used it, let alone paid for an actual subscription (the internet is full of reviews like that these days). That's where this review is different. I actually took the time to signup for both the free and paid versions of the site and spent a LOT of time using Fling.
Fling is one of those hookup sites that's been around for a LONG time and kind of goes up and down in popularity from year-to-year. It can be really difficult to tell if a hookup site like this is worth using or just a giant waste of time. In our Fling review, we go well beyond any other review you'll find online. Before I jump into what I found let's talk a little bit about how I evaluated the site so you understand everything I went through:
How I Reviewed Fling.com And Why It Matters
The Beyond Ages team and I are constantly looking for new dating sites and apps to try. We've had a lot of success using the top options out there and have coached tons of singles to fantastic success using them. Without our experience trying out and evaluating hundreds of different dating apps it can be difficult to determine what works and what doesn't.
Since it takes several weeks to really tell if a site or app works it's a pretty big investment of time and money but well worth it if we can share what we found with you.
My Fling review process
Signing up and testing out both the paid and free versions of the site for several weeks (Yes, that means giving them our credit card!)
I examined every corner of the site and tried out all the different features
I sent several dozen messages to women of all kinds
I followed up consistently using tried-and-true techniques that we teach that have led to hundreds of dates for me personally
Setting up as many dates as we can and seeing how responsive the women are
Comparing our results with the best apps out there
I then compared my findings to those from the 100+ other dating and hookup apps we have recently reviewed to understand where Fling stands
As you might guess, this takes a LOT of time but it's worth it to really understand how good or bad Fling is.
Let's kick things off with a quick comparison and highlight of what we found in our review and how this site compares to the best hookup option for most guys right now:
A quick review highlight
Site
Our Experience
Our Rating
Free Trial Link

This Year's Top Rated Site

Experience Highlights

Best results for regular guys
Over 60 million active members
Our top hookup site for the year
Not good for long-term relationships

Try AFF For Free
Experience Highlights

A lot of fake messages

Tons of fake profiles

Very few real women of quality

We didn't meet any real women on it

Try Fling
As you can see, we didn't have the best experience. Read our full review of Fling.com below to see exactly why it didn't rate higher and how the full experience was for us.
Our Complete Fling Review
Here is what you need to know. To make things easiest to understand we always like to do a detailed comparison between AFF (which also has a great free trial) again since it's the hookup app we've seen guys find the most success using:
Overall

Our team rates each site objectively based on many hours of independent research, the features each site offers, and how it compares with other sites. The ratings are the opinion of our editors and their extensive experience.

6
9.5
Quality of Women

Our opinion of how attractive the typical woman is that uses this site and how easy they are to connect with compared to other sites.

5
9
Popular

How many people are using this site to actually meet people compared to other sites.

6
10
Usability

How easy is this site to use and how quickly can an average person begin meeting people compared to other sites.

8
9
Privacy & Safety

Does this site take proper precautions to safeguard its members, their identity, and their data.

5
9
Effective

Our opinion of how easily an average person will be able to achieve their dating goals with this site compared to other sites.

5
9
Value

Will the time and money spent using this site pay off for an average person based on the opinions and experience of our editors.

5
10
Our Recommendation
While we were using Fling.com for this review we found the experience to be pretty lame overall. when you first log into the site it's exciting because you see all these attractive women who are nearly naked. Once you actually start using the site it's another story.
Any time you start seeing fake profiles (especially on the homepage) or receive fake messages you should run away fast.
We didn't have a good experience using Fling and would highly recommend that you go with another site if you are actually looking to meet women for sex. After testing and reviewing 100+ sites and apps in our complete hookup apps review we found that AFF is the best options for most guys (as you can see from our rating above). We think you will have WAY more success using it instead of Fling.
Your time is valuable and you don't want to spend it using sites that are not going to give you great results. There are only a couple sites that can actually deliver and once you get away from them your results tend to drop to almost zero.
Check them out!
Positives and negatives from our Fling app review
We didn't find a lot of obvious positives during our Fling review, but there were a few major negatives worth noting. Fling wasn't awful it just doesn't stand out from better dating sites.
Decent number of users (not amazing)
Fairly easy to use
Easy to signup
It looks like there are fake profiles even on the homepage
We may have received some fake messages
Can't really compete with larger sites
Feels a little dated
Wasn't a great experience
Here is what you need to know about Fling.com from our review:
What is Fling.com really like?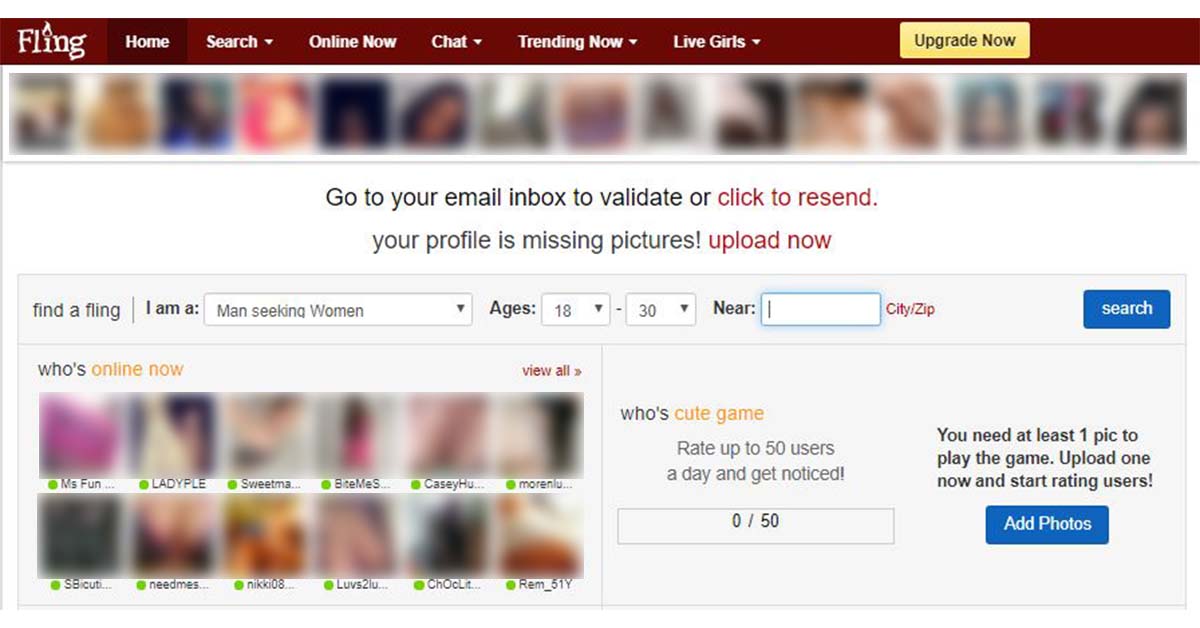 When I navigated to Fling.com for the first time, one of the things I noticed was their strange but catchy logo. It has blocky, jagged lettering. The 'i' in the title has a little flame for a dot. It feels somewhat prehistoric, like a logo for a caveman dating site, like something from the Flintstones. To top it off, there is a strange, maroon menu bar. It's not the worst thing I have seen on a dating site, but it feels a bit confusing.
With a name like Fling, I would expect a light and airy sort of logo and layout. And while you can't judge a dating site by its cover, it can give you clues. Sites that have inconsistent marketing are often sketchy ones. And, now that I look at it a bit closer, the logo does seem a bit… low resolution.
Toss Fling and use a better site (like AFF)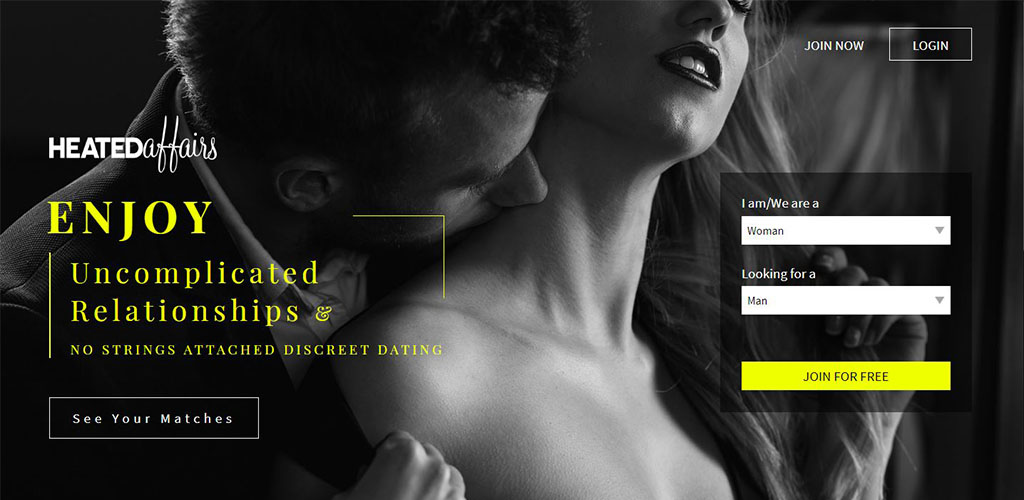 When it comes to sites that actually let you find a "fling" AFF is the best option we have found for guys who are not amazing looking. Fling.com is "ok" but not even close to the best option out there.
The Hookup App Alternatives To Fling Dating Coaches Recommend Most

When guys can't get any results online we usually see that they are using the wrong apps. Whether you're looking for your first hookup or are more experienced there are a few apps that tend to give regular guys the best results. These are the ones that our dating coaches have seen guys consistently have the best results with:
Best For Long-Term Relationships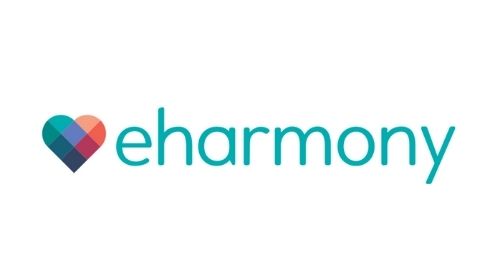 eHarmony Highlights
Easily the best option for long-term relationships
75% of all online marriages start here
70% of users meet their spouse within a year
In-depth signup and matching process
Best App For Hookups Right Now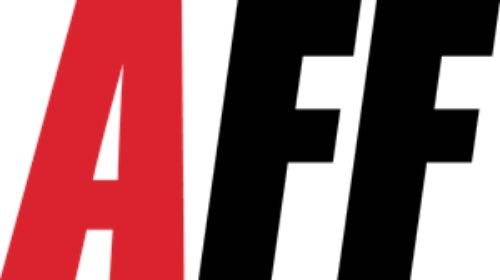 AFF Highlights
The best way to meet singles for hookups by far
Best results for regular guys
Over 60 million active members
Free trial to check it out
Good If You Really Have It Together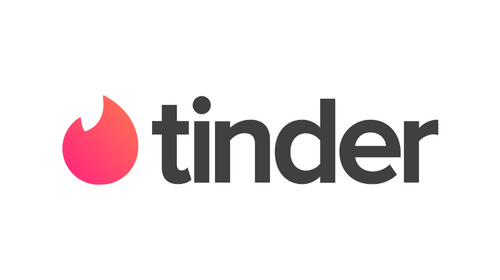 Tinder Highlights
A very good option if you're very attractive
Top 5-10% of guys get solid results
Free to try
Can be very frustrating for regular guys
How does Fling work when it has so few members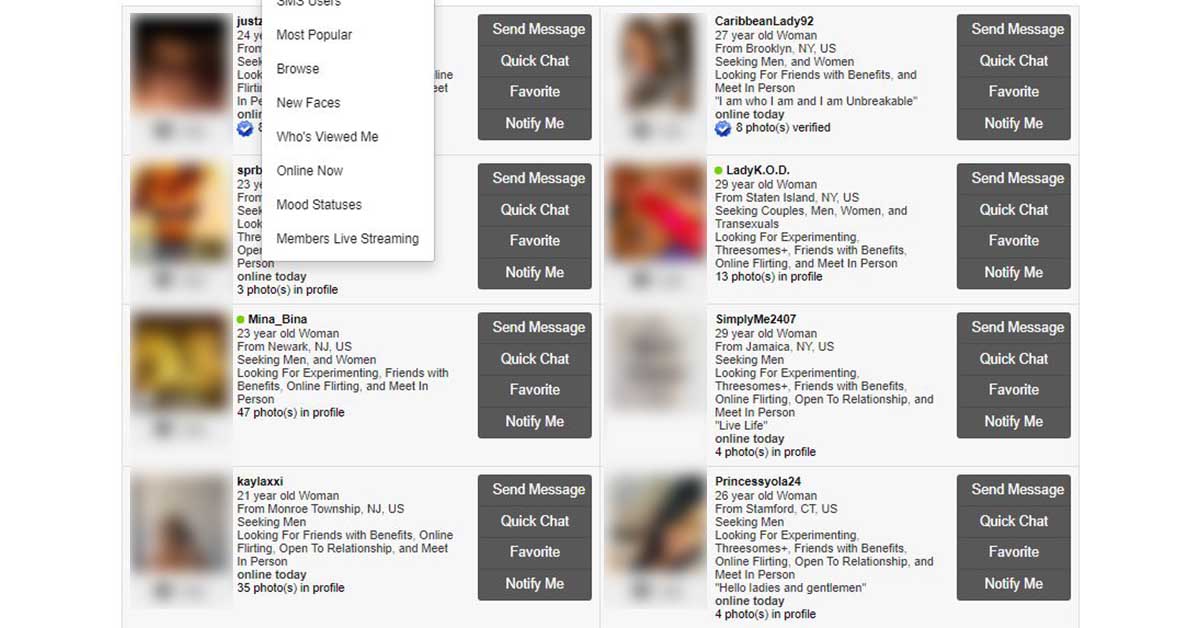 When it comes to finding a short-term fling with a woman you want to have the most options possible. AFF has over 60,000,000 active members and is big in most English-speaking countries. Fling just isn't even close to that. It is probably 20 to 50 times smaller which means you have 20 to 50 times more options with AFF.
Is Fling a legitimate option for normal guys
For smaller sites like Fling or big sites that completely focus on photos like Tinder normal guys have it rough. The best-looking guys get almost all of the attention and normal guys get left out. With AFF it is actually a lot easier to get noticed.
The profiles on this site are larger, the searching and communication is much simpler, and overall it is just easier to meet single women. If you were to review Fling you MIGHT have a different experience but we doubt it! In our opinion, Fling is not legitimately a good option for guys.
Even their homepage is just sketchy pictures
During our Fling review, we found very questionable images even on their homepage. If you do a little Google searching you see those photos popping up all over the place. That usually means they are fake or models, neither of which is a good sign.
Do yourself a favor and check out AFF's free trial and see what kind of REAL women are looking in your area. You will be glad you did over Fling.com.
How much does Fling cost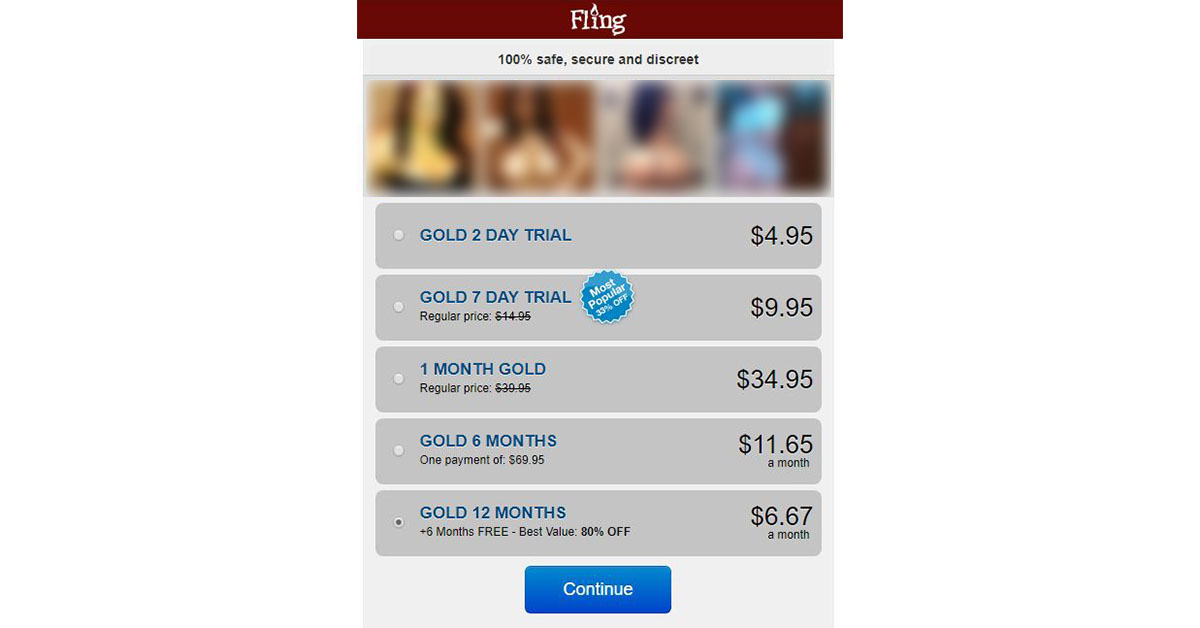 Fling.com that the site is many things. But, free is not one of them. The site, from the very beginning, was trying to get me to upgrade to a premium membership. They have all kinds of tiered memberships for different prices. But without paying at least something I couldn't even click on a woman's profile. This is one of the reasons this Fling review is very unfavorable.
There were a ton of messages popping up, too. They said enticing things like, "kyleeishotforgirls wants to see your pics. Contact her now!" But when I clicked on the box to send her a message, it just took me to Fling's payment page. Another message said that someone had shared "explicit photos" with me. I couldn't view them without paying. But explicit photos were one thing that was NOT in short supply on the website…
If you don't want to waste any more time skip Fling's dubious site and head over to our list of the top hookup sites out there. You actually have a good chance of meeting someone there.
Is Fling.com safe
Let's be honest, most guys are hoping that their online dating will lead to something a little bit more risque than just winky emojis. Most guys would like to meet up in real life, and maybe see a little bit more than the standard profile picture reveals. But that doesn't mean that they want to see everything right away. In fact, it can be a little bit gross.
That's one of the other red flags I noticed when using Fling.com's messaging system. The site has NSFW photos all over the place, from the original sign up page to the member search. And these aren't classy, teasing women. These are totally adult photos that aren't leaving anything to the imagination. Sites that have a lot of profiles like this are almost always on the sketchier end of the spectrum.
It also makes me question who these members actually are. I know that some people are more liberal about who they let see them in their birthday suit. But are there really so many women nearby to me who are willing to put it all out there on a public site?
Fling.com Promises that They Don't Use Fake Profiles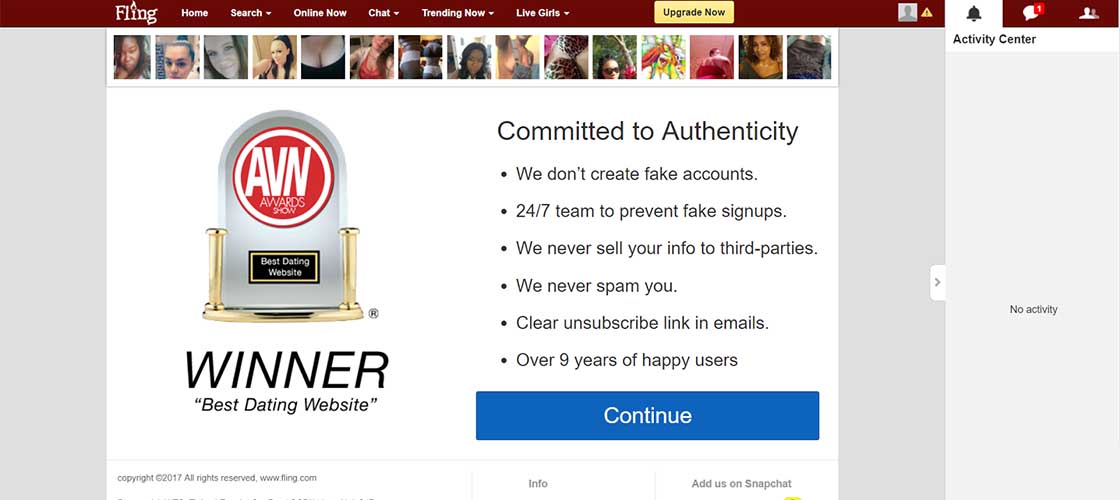 When someone goes out of their way to assure you that they are definitely not a bad guy, it's kind of a red flag. That's when you want to look a little bit closer.
Well, Fling had a huge promotional ad on their website that said, "Committed to Authenticity! We don't create fake accounts." In their user agreement they elaborate: "Unlike many competitors, this Site does not contain any profiles created by the Service." Well, that sounds pretty good. But is it true? I wanted to dig a little bit deeper.
There are, as I said, a ton of women in adult poses all over the site, who are supposedly in my area. One search yielded 32,357 nearby members. That's a ton of people for a single dating site. That's like the size of a small city. Can they all be real? It was hard to figure that out through traditional routes because, as I said above, I couldn't message anyone without first paying (and I am not about to pay for a site before I can even verify if they have real members!).
So, instead of messaging members, I started to look to do reverse image searches on their profile pictures. I got a hit after just a minute of searching. One of the photos also came upon a site called "MilfPlay". I began looking deeper into their fine print, and I think this is part of their scheme to not 'create' fake profiles, but still have them on their site.
Sharing Profiles with Other Sites?
In their terms and conditions they say that: "When you create a profile with Fling.com, your profile will be shared with other dating and 'hook-up' websites which contain members of the Site." That's strange. Wouldn't that be sharing with potential competitors? Unless, of course, they are all in it together.
Another thing that is written in Fling's fine print is that "The Site may cause pop-ups to display as a system notification on your screen…The system notifications may prompt you to initiate dialogue with other member(s) (who may or may not have upgraded to a paid account and may have varying login and activity levels)." This is a complicated way of saying that the site will send you fake messages from other profiles.
So let's put this all together. They use inactive profiles from their own site and from other sites (and who is to say that those sites don't create the profiles out of thin air to share with them?) to send fake messages to you so that you will upgrade to a higher member level and give them more money. Okay, technically they may be 'real' profiles, but that sounds pretty fake to me. Scam alert!
Fling.com Wants You To Upload a Picture… Really badly!
Another suspicious thing I noticed when I was researching for this Fling.com review is that they were constantly sending me messages (from other 'profiles') and giving me alerts that asked me to put up a profile picture or upload more content in general. Why would they be so eager to get a picture of my pretty mug? Well, again I found the answer hidden in the user agreement.
It says: "Any and all images uploaded to [the site] are subject to an irrevocable, unlimited, worldwide, fully-paid, royalty-free license from you to [the site] and such images may be used by [the site], without restriction, on the Service, in emails and as marketing materials." Do you want people receiving a promotional email for Fling.com with your face on it? Yeah, I didn't think so.
Serious Relationship with Third Party Sites
This site's relationship with third-party sites is more than a Fling. They are serious about it. When I first signed up for an account, they had a little box at the bottom that I could click which said, "You Won! Click this box to claim your FREE tokens on Camsoda.com." I have a feeling that everyone 'wins' that game. And once I logged onto the site, I saw all kinds of ads for cam sites, adult videos, and other links that would probably direct me to some virus-ridden site that wants to take my money.
This is par for the course with scam dating sites. They don't just get money from their memberships (which are useless), but also from advertising sketchy sites and even selling your information to them. Don't fall for it!
Our Final Recommendation For Fling
After spending months using and reviewing Fling we can't recommend it as a top option, especially for men. While using the site we repeatedly found issues that made us question how useful it would be and had very poor results ourselves. We recommend that you avoid this site completely.
We've tested and reviewed over 100 different apps and sites this year to find out what works. If you want to actually get some results check out the hookup apps that actually deliver.
Fling Review Frequently Asked Questions (FAQ)

Here are some answers to the most commonly asked questions we receive regarding Fling.com:
What is Fling?
Fling claims to be the "Worlds best free casual dating". But this is far from the case. What Fling.com really is would better be described as a waste of time for more people.
Is it possible to have success? Sure. Is it likely? We don't think so.
Who actually owns Fling.com?
Fling is owned by Global Personals, LLC.
How can I contact Fling?
Depending on your concern, you can contact Fling through their customer service page: https://www.fling.com/members/info/customerservice
Is Fling.com real?
Yes, Fling.com is a real site. However, most of the profiles we encountered were suspicious.
Is Fling legit?
After doing a full review of Fling we don't think this is a legit site that you should be using. There are too many better alternatives out there that can actually help you get what you want.
Is Fling.com a scam or fake?
Fling isn't a scam but it also isn't worth your time (as far as we saw). We saw what looked like a lot of fake profiles, even on the homepage, but we don't think they are going to steal your credit card number or anything. You won't get a lot of value from the site but they are not going to just steal from you.
Is Fling safe?
If you are just using the site and not clicking on any spammy links people are sending you then you are probably safe on Fling. We wouldn't recommend that you give them any personal info but we don't have any reason to believe that you are in any danger based on our Fling review.
What are Fling.com alternatives?
There are a few great sites out there that can actually help you meet people for casual fun. We go into great depth every year in our review of the best hookup apps and sites where we try, rank, and compare all the best options.
How does Fling work?
Fling is very similar to most other apps out there that you may have tried. There really isn't anything new or special about it to be honest. You sign up using your email address and then can create a free profile.
What you can actually do with a free profile is very limited. You can do some basic searching but you can't even look at anyone's profiles. They constantly prompt you to pay for a membership to do anything worthwhile.
Is there a Fling dating app?
Yes, Fling.com has an app on Android.
How much does Fling cost?
Here are the pricing options for a paid Fling membership:
Two-day trial $1.14
Seven-day trial $11.94
One month $41.94
Six months $13.98 /month ($83.88)
12 months $8.00 /month ($96.00)
How can you use Fling.com for free?
You can sign up for a free membership simply by clicking on the sign-up button on the Fling homepage. In our Fling review, we were unable to find any way to get free access to the full site without paying.
Can you send messages for free on Fling?
No. You need a paid Fling membership to send messages.
How do you cancel your Fling.com account?
Canceling your Fling.com membership is actually a pretty big hassle. You are making a good decision to cancel, though.
To cancel you need to follow the following steps:
Log into your Fling account
Click on your profile image
Select "Account Settings"
Click "Deactivate My Account"
Click "View" under Help with Premium or Billing
Follow the steps after "Cancel your membership"
How do I delete my Fling profile?
Below are the steps you should take to delete your Fling profile:
Log into your Fling account
Click on your profile image
Click "Deactivate My Account"
"Click Delete Account"
Choose your reason for leaving and click "Delete Account"
Is there a Fling.com message limit?
There are a couple of different message limits that you need to know about. If you are just doing a free trial on Fling you can't send any messages. Therefore your message limit on Fling would be zero.
With a paid membership you can send as many messages as you want. You probably won't get any replies but you can send away.
How does Fling.com search work?
Fling search is pretty basic. With a free membership you can search using the following criteria:
What you are seeking
Age range
Location
As you can see, with the free search you can't really do much. You need a paid membership to be able to do any searching that is useful. The Fling.com search on a paid account you can also search by:
Eye color
Body type
Hair color
Race
Religion
Languages
Marital status
Interests
Profession
Income
Have you tried or reviewed Fling.com? Tell us how it went below!