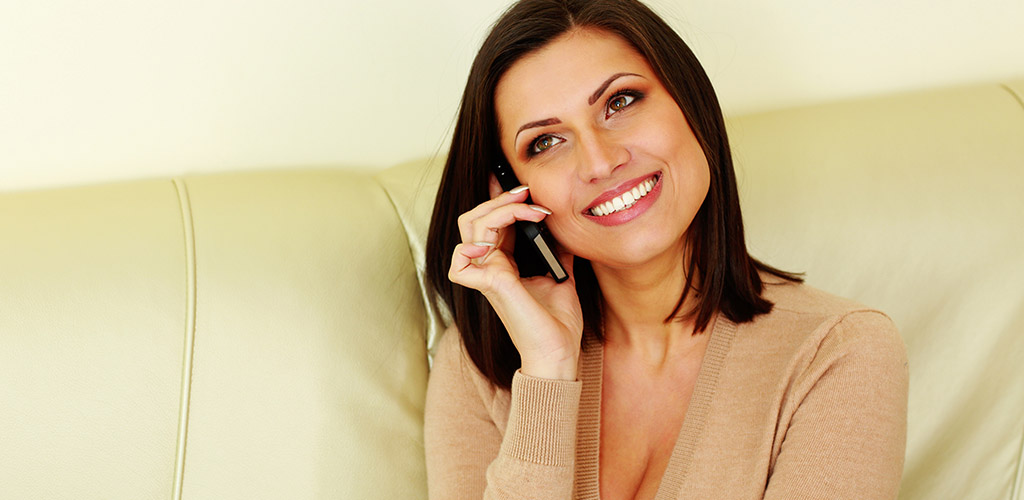 Even if you're not a beginner, it would benefit you to learn how to text a girl for the first time. There's always something to improve on, and it's helpful to see things from a different perspective.
Since texting is something you'll essentially use with any girl you meet at some point, it's in your best interest to learn how to do it right. Especially when it comes to the all-important first text.
We're going to assume that you already have the number of a woman you're interested in, and that you're looking to get started on the right foot. You may have obtained her by meeting her in person, through online dating, or through some other means such as a mutual friend.
In any case, it's crucial to get things right, starting with the first text. These tips will work from normal texting through messaging on the few hookup apps that we know work.
How to Text a Girl for the First Time
Allow us to discuss the proper ways to text a lady for the first time, and create attraction with a woman you like.
Use these tips for texting a woman's phone or even when messaging online (check out our rankings of the best sites for meeting older women to find out more).
She's a Warm Prospect
Firstly, you must recognize that if you have her number to begin with, she's a warm prospect.
While there's a slim chance she may have given it to you out of politeness, in most cases a woman will only give you her number if she's at least mildly interested.
Consider it a win, even if there's still work to do.
It's much easier to engage a woman who's a warm prospect, than it is to try and convince a woman who isn't sold on you after making your first impression.
Assume there's some attraction in place to begin with, and you'll have an easier time moving forward starting with your first text.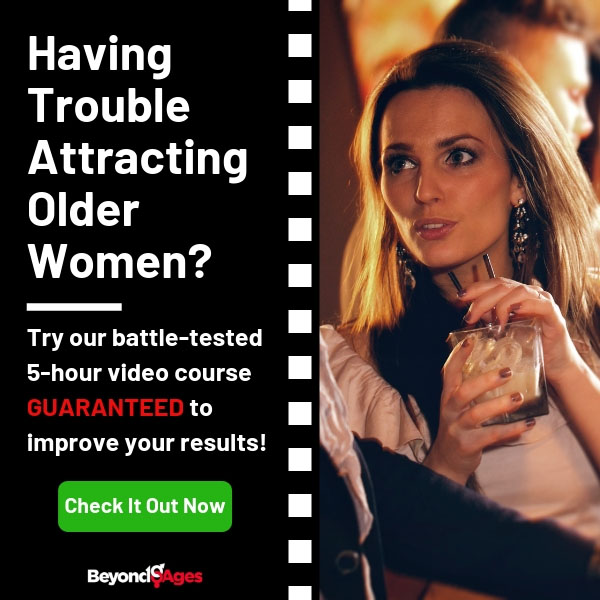 How to Text a Girl for the First Time
Texting a woman for the first time often induces some anxiety.
It's normal to feel a bit nervous – especially if she's an attractive woman.
It means that you're not settling for less than you deserve but there are some great dating books out there to help improve your confidence and chances of success.
You deserve a cute girl with a bright personality that compliments your life – regardless of how long she is a part of it.
If you're nervous to send that first text, or endlessly contemplating what you should send or how you should send it, you should take pride in having some anxiety.
It's much better to be a little bit anxious than it is to be indifferent.
It's counterintuitive to pursue women just for the sake of it when you're not really interested.
Don't make blatant mistakes
The most important thing you about how to text a girl for the first time is to avoid blatant mistakes.
There's nothing worse than hurting yourself from the point of the initial hello.
The first message you send a woman should be very casual, direct, and to the point.
Sending a long-winded message or pushing a conversation from the get-go is incredibly overwhelming in most cases, and would likely harm your chances with her.
You can say things like, "Hey Anna it's Mike. It was nice to meet you today."
But avoid saying something like, "Hey Anna it's Mike, we met at Winehouse last night. It was great to meet you. I hope you got home OK. What are you up to today?"
While the sentiment behind the second example is nice, it's way too much for a first text.
You can break it up into 2-3 text messages once she gives you an initial response.
It might seem trivial, but her replying to your messages is an emotional investment, even if it's incredibly minor in the beginning.
But it's this investment that helps further her attraction in you and will ultimately help you in the long run.
Make your first text an easy introduction
Now that you know the main mistakes to avoid, you can focus on sending the crucial first text.
Moreover, it's imperative that you don't overthink it.
Any attempt to embellish your first message might be seen as an overeager attempt, which would possibly turn her off.
In regards to your first message, less is more – keep it simple, like theses for instance:
"Hey Emily, it's Jon. It was nice to meet you yesterday."
"Good to meet you tonight – James."
"Hey Jess. Guess who ;)"
As you can see, the context behind how you got her number will change the tone of your first message.
The last example implies that you just got her number – this is a good message to send a few minutes after getting a woman's number through online dating.
She may even play along if there was a good-humored vibe in your initial conversation.
With the other messages, you're essentially fishing for that first reply, because you can begin a conversation once she's a little bit more invested.
If you attempt to kick start a conversation with her instantly with your first message, you'd be making the common mistake that we mentioned before.
Create some magnetic attraction
Creating attraction through text message is a process, and it begins with the first text.
When you start the conversation on a high note, you're putting yourself in a great position to escalate from there.
Keep the interaction playful.
Tease her whenever you can.
Get her talking about herself.
Pay attention when she asks you questions, because it's a strong indicator of interest.
Soon enough, you'll be in a good position to ask her out.
Learning how to text a girl for the first time isn't as complicated as you may have been led to believe.
If she's a warm prospect, as she should be since she gave you her number, there's little that you could do wrong as long as you avoid making any avoidable mistakes.
Text her and get your conversation started.
Ideally you'll pick up where you left off.
Final reminder for that first text to a woman
Lastly, a great way to send a first text is to immediately pick up where your last conversation ended.
This isn't something you'll always be able to do, but definitely keep it in mind.
You may have teased her once or twice on her drinking and her "catty" behavior.
Adapt to your own unique situation – sometimes a creative first text works wonders.
Otherwise, you can't go wrong with something casual, as we mentioned before.