Are you dating in Fresno and finding it a challenge? Whether you're looking in downtown Fresno, the suburbs, and the rest of the metropolitan area, you're certainly not alone when you think, "How can I find a partner in Fresno?"
At first glance, it seems like there are plenty of options in California when it comes to finding attractive partners. However, the reality of actually meeting single people in Fresno and going on successful dates is tough in the post-pandemic dating scene.
There is a solution to the modern dating dilemma in Fresno and BeyondAges is here to show you the way. With some planning and effort on your part, finding a date in Fresno can actually be much easier. The only catch is that you will need to venture out of your usual spots and explore the Fresno dating scene. Heading out to an unfamiliar coffee shop or feeling at ease at a farmer's market doesn't exactly sound like the start of a great romance, but you'll be surprised at what changing your outlook can mean!
Read on to find the most proven suggestions on where to meet Fresno singles, great Fresno date ideas to find your bearings, dating apps that give you an advantage, and some of our favorite date spots around Fresno.
What Dating in Fresno Is Like Right Now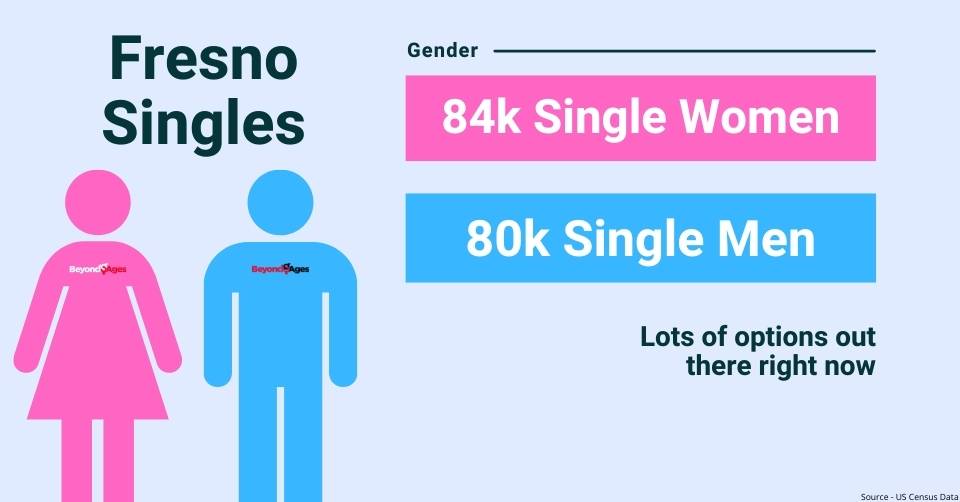 Knowledge is power when it comes to dating in Fresno, so setting the right expectations before experiencing the Fresno dating scene is a good start:
First, the dating scene in Fresno has always been a pretty tough nut to crack, and the pandemic made things more difficult. Many young singles choose Fresno for its affordable standard of living and plenty of job opportunities, but social distancing and more people working from home means that crossing paths with someone aren't the same as it once was. Despite the strong agriculture, manufacturing, and healthcare industries, you'll need to get creative when finding a partner (which is why you're reading this article, right?).
Here's a breakdown of what Fresno's single demographics look like:
Total population: 529,153
Percentage single: 31.30%
Total singles: 165,625
Single men: 80,951
Single women: 84,674
With nearly 31% of the total population looking for a partner, you only need to find the right one to get the ball rolling.
Now, we know what you're probably thinking:
If there are so many singles in Fresno why am I single?
Having plenty of dating options doesn't necessarily mean that dating in Fresno is going to be easy. It takes careful planning to beat out the competition and not waste your time. Therefore, having a realistic mindset will save you some heartache.
Where to Meet Someone to Date in Fresno
To be completely honest, it's near impossible to make a list of the best places to find someone to date in Fresno! There's simply too much going on in Fresno to choose from! Plus, depending on the type of person you're looking for (ie. active, artsy, introverted, outdoorsy, and so forth), your search will take you to different neighborhoods in Fresno and establishments geared towards those looking for similar types of people.
Instead, our approach is more about informing you about what you should be looking for, and then matching you with the best places that make it much simpler to meet Fresno singles for serious relationships. These are places that tend to have the following criteria in common when you're on the lookout for candidates for serious relationships:
Lots of singles
Lively atmosphere and attractive ambiance
Easy to mix and mingle with new people
Quiet enough for intimate conversations
Alcohol is always appreciated
Relatively inexpensive
These six (6) characteristics are very useful when meeting up with other available Fresno singles. (Note: If you're looking for more than just a one-night stand, we have an article on where to find Fresno hookups if that's your goal)
Now, before we get into some specific recommendations, let's quickly turn our attention to something that will be a gamechanger for dating in Fresno: Dating apps!
Why you should be using at least one app
Are you using at least one dating app right now?
If not, then you're really missing out on what the Fresno dating scene has to offer. Each app comes with its own user base, so you can almost think of dating apps as "virtual bars" - and the variety you'll find at a dive bar is certainly not the same that you'd find in an upscale hotel bar. And the more you use an app, the higher the chance of meeting other singles.
Does this mean that dating apps in Fresno are the only way to go? Of course not, but dating in Fresno can be a struggle if you're a busy person and treasure what little free time you have.
Here's our prescription for your dating woes: If you've struggled in the past with choosing which app works for you, start by reading about our rankings of the best dating apps in Fresno. This article breaks down the top options, why they work, and who you're likely to meet. From young professionals who just moved to Fresno, to religious-oriented individuals, and those looking for a no-nonsense hookup, there are plenty of options to choose from. If you're pressed for time and don't have time to read the full article, the following dating apps are the best options out there:
eHarmony is the best choice for long-term relationships in Fresno. 7 out of 10 dedicated users on eHarmony are married within one year - try eHarmony today for a free trial! There really isn't a better option right now when it comes to finding a long-term relationship.
AFF is made for finding casual fun with privacy, variety, and security all taken care of - They also have a free trial available! For singles that aren't looking for anything serious and may just want something casual and physical AFF is where we've seen the best results, especially if you're a single guy.
Don't be afraid to use multiple dating apps and try different ones. They're all pretty cheap - for the cost of a cover fee on a weekend, you usually get unlimited access to singles of your choosing. Upper-tier subscriptions mean more features and better results, so they're pretty much "you pay for what you get".
Now, let's talk about our favorite spots around Fresno.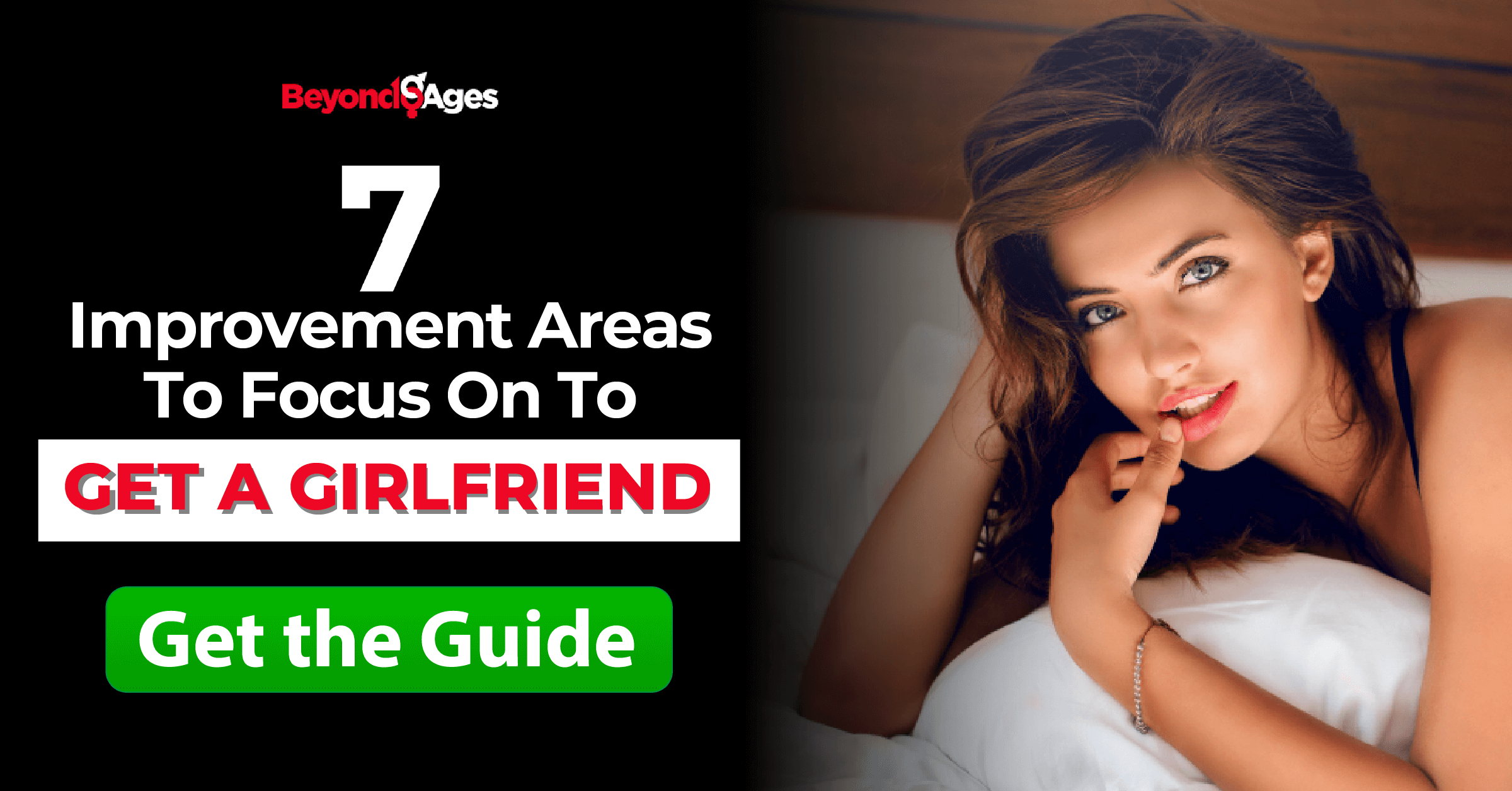 The best singles bars in Fresno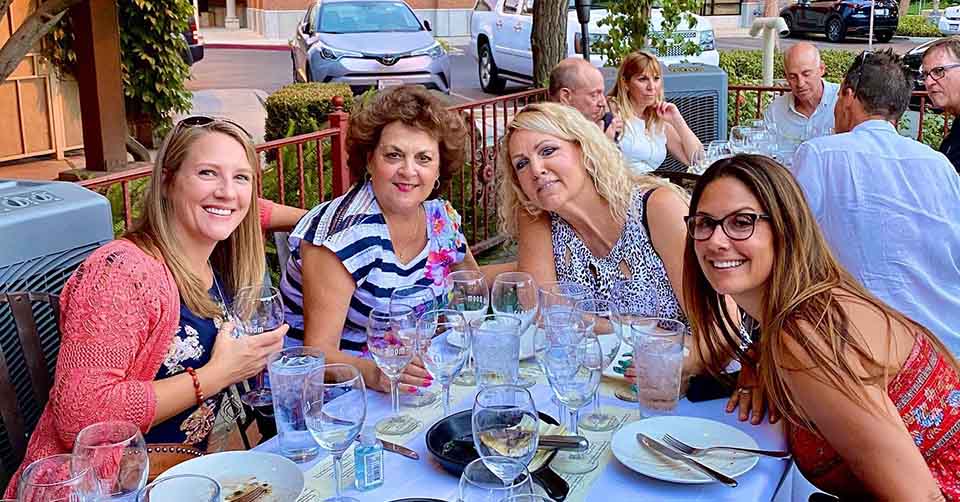 With the aforementioned criteria named in the previous section, we've narrowed the options for the best singles bars in Fresno down to a comprehensive list organized by neighborhood.
These bars offer the best chances for singles to cross paths, have a couple of drinks, and enjoy a comfortable ambiance that's compatible with putting strangers at ease (the secret sauce of dating):
Don't forget that Fresno singles bars are all about syncing up at the right time of day or during popular events (ie. ladies' night, service industry night SIN, happy hour), as well as the preference for different age groups (younger people prefer the night, older people the day). If you have any suggestions about the best singles bars in Fresno that we may have missed, drop a comment below.
A few other great places to find a date in Fresno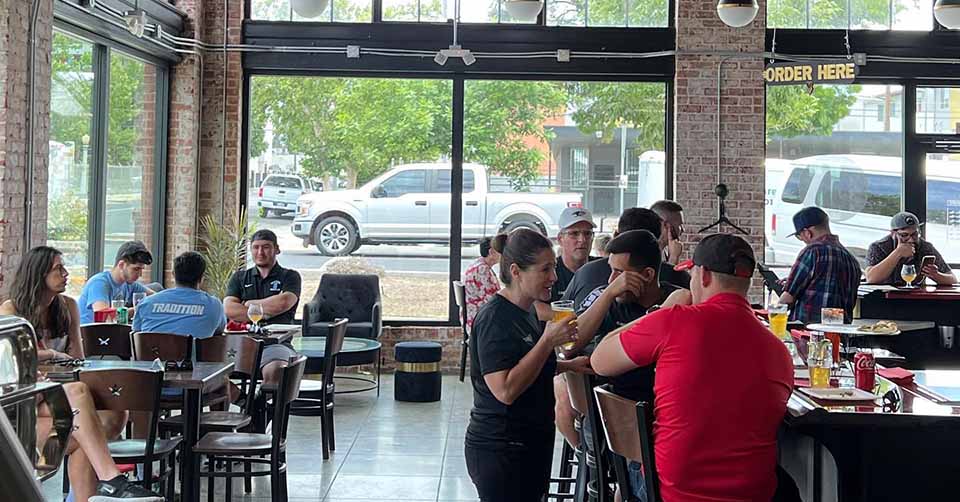 Not everyone is a fan of getting intoxicated at bars. While drinking establishments can be a great place to meet other Fresno singles, you should know that there are plenty of other options that don't rely on alcohol (like coffee shops and cafes). While Fresno has a reputation for excellent mimosa brunches and late-night drinking culture, you can still get great results outside of a bar setting, especially on weeknights.
As with anything dating-related, it pays dividends to be open-minded. Don't take things too seriously, and just focus on having a good time. You just might find someone that you might not run into elsewhere in Fresno - plus, no hangover!
The Revue in the Tower District - 620 E Olive Ave, Fresno, CA 93728
Valparaiso Cafe & Roastery in Downtown Fresno - 744 P St #102, Fresno, CA 93721
Pearl Tea House by the University of Fresno - 2633 E Shaw Ave #107, Fresno, CA 93710
Monkey Dog Coffee in Tarpey - 386 W Ashlan Ave F, Clovis, CA 93612
Whole Foods, Sprouts Farmers Market, or Trader Joe's are great choices to find, attractive people shopping for upscale and organic groceries!
Meetup groups - There are tons of groups throughout Fresno that are full of eager singles looking to share their hobbies, and interests, or even attend singles mixer events!
Again, apps and sites are a good option for just about anyone (check out the best dating sites in Fresno here)
The Apps Dating Coaches Recommend Most For Dating in Fresno
These days, you can't blame women for wanting to use dating apps to find dates instead of going out to some bar or club. That's why you should also be using at least one of the dating apps below. You never know who you could be missing out on if you don't try these dating apps!
Site
Our Experience
Our Rating
Free Trial Link

Best For Relationships

Experience Highlights

Easily the best option for long-term relationships
75% of all online marriages start here
70% of users meet their spouse within a year
In-depth signup and matching process

9

Try eHarmony

Best For Casual Fun

Experience Highlights

The best way to meet women for casual relationships
Best results for regular guys
Over 60 million active members
Not good for long-term relationships

9

Try AFF For Free

Great If You're Handsome

Tinder Highlights

Great if you're pretty good looking
Very popular, especially if you're 18-22
Really focused on photos
Becoming more of a dating than hookup app

8

Try Tinder
What about speed dating in Fresno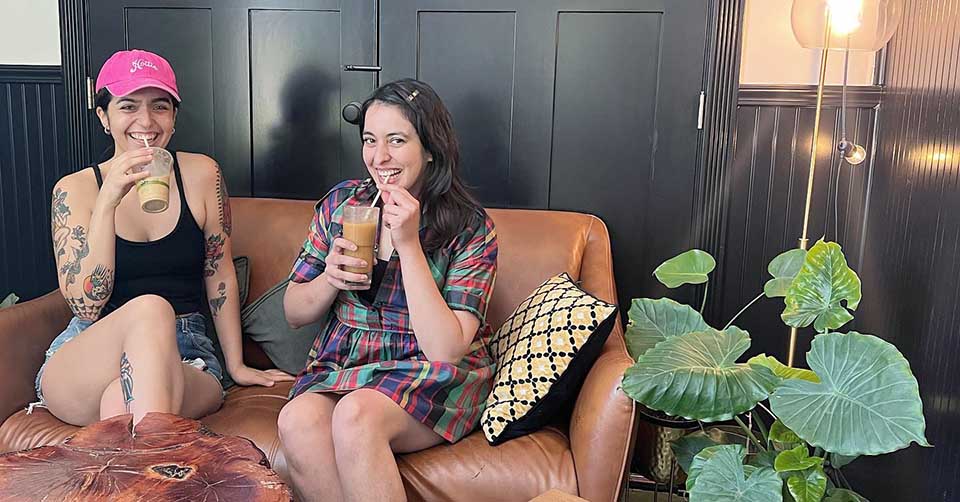 The pandemic really resuscitated the speed dating industry in Fresno. With virtual speed dating now a viable option and being under lockdowns for so long, everyone wants to make the most of their lost time.
If you're busy and have some spare cash (events usually cost about $40 - $80 to attend an event), speed dating in Fresno is the most efficient way to meet a dozen or so other singles in the space of an hour or two.
Here's how speed dating events in Fresno work:
First, you check in with the host on the day of the event after preregistering (usually through an online form). You'll receive a reservation beforehand and some guidelines so you know what to expect.
Second, once everyone arrives, the host reads the rules and organizes a series of "mini-dates", each of which lasts around 5 minutes.
During the mini-dates, your goal is to feel each other out and see if you make a good match through conversation. The idea is that first impressions tend to be good indicators of whether there's a spark.
Positive interactions are marked on a card, indicating who you hit it off with and who wasn't the right match. If both singles want to see each other again, the speed dating organizer gives you the other match's contact info (usually by the next day).
Once 5 minutes have elapsed, the men typically move to the next table where a woman remains seated (sometimes women swap just so they don't get tired).
This process repeats until the event finishes or until everyone gets a chance to meet one another.
If this sounds like a fun and efficient way to meet new singles in Fresno, the following are the best Fresno speed dating groups:
Now that we've covered the essentials of finding a date, let's jump into how to have a great date in Fresno!
Our Best Date Ideas in Fresno - and Why They're Great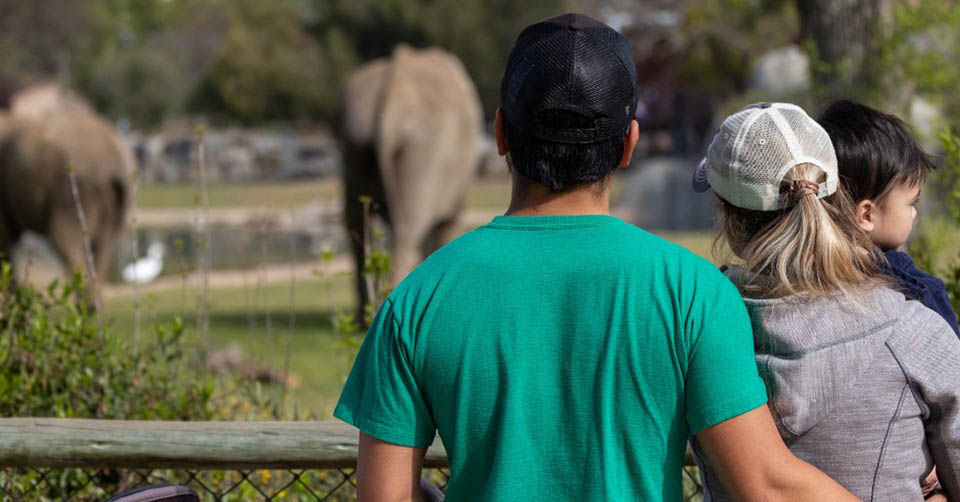 Has your potential date become an actual date? If that special someone said "yes", it's time to start planning a great date to develop a relationship - or discover why it's just not going to work out.
To this end, many single people default to the classic "dinner and a movie" date. At BeyondAges, we're here to tell you that's a big mistake for dating in Fresno! Here's why:
A dinner date between two relative strangers often turns into a pseudo-interview (unless you're REALLY skilled at conversation). Plus, eating makes people lethargic, so the energy of the date tends to drop off dramatically.
A movie doesn't involve any conversation, making it pretty bad if you're stuck next to someone you don't actually like that much or get stuck watching a terrible movie.
For better results, we have a few rules that all of our date ideas in Fresno generally follow. Or, you can use these as a starting point to see what you like versus what you don't like. A great date idea in Fresno tends to be one that:
Doesn't require traveling far distances or outside of town
Focuses on interesting and fun experiences
Things are happening around you that make great conversation topics or ways to shake up the date
Doesn't involve sitting face-to-face for a long time before knowing each other fully
Requires some physical activity or moving to keep up your energy over the course of the date
Isn't too expensive or requires expensive equipment to participate
Doesn't last for hours (you can bail if you're not feeling it)
Allows both men and women to feel comfortable
Features some friendly competition or teamwork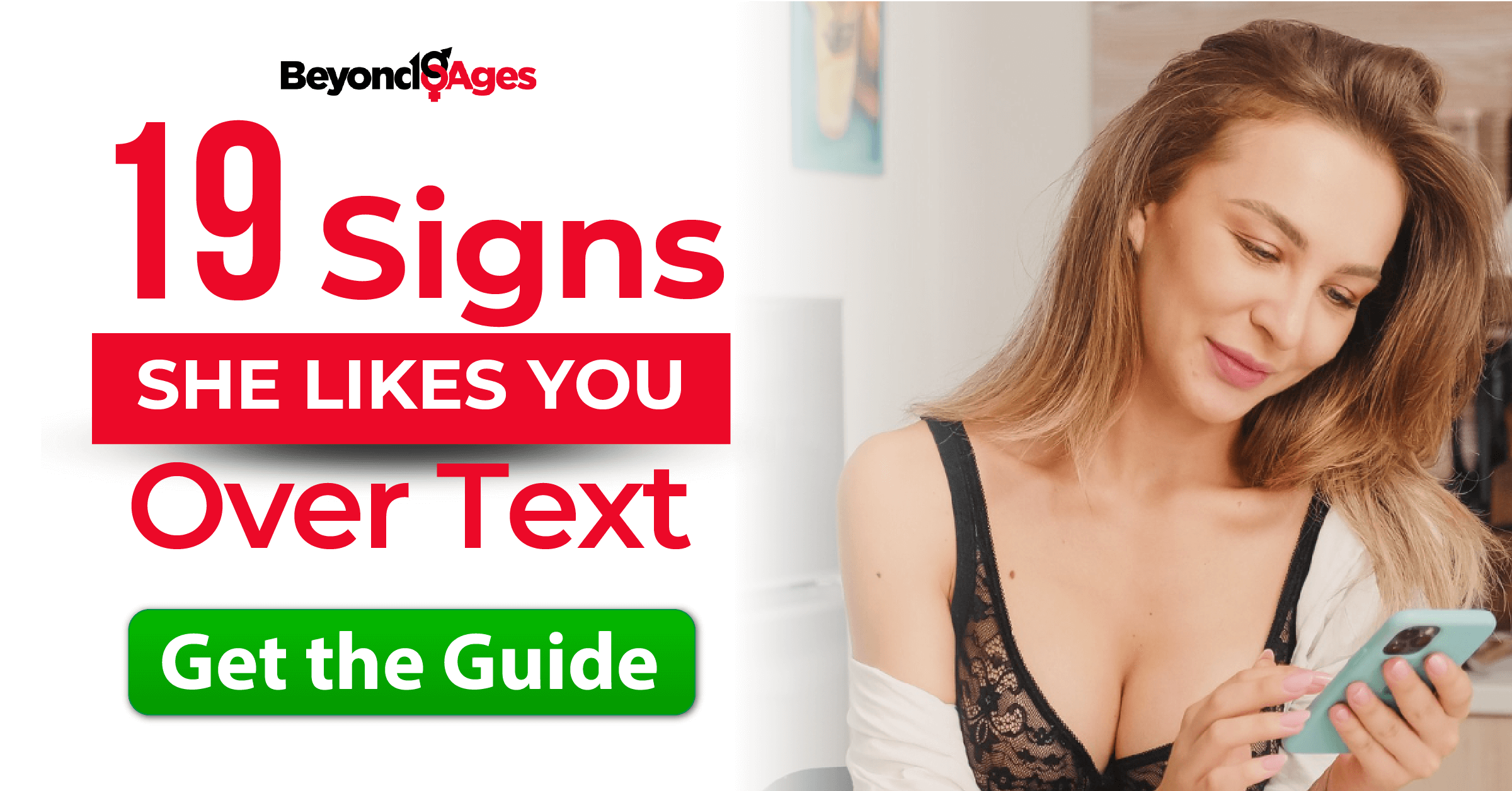 It's best to keep an open mind and do things that would create a memorable experience that you both share - not necessarily things either of you are great at. Even if things aren't fun or not what you expected, you can share an experience, laugh about it together, and build bonds that form the basis of a serious relationship.
To get started, here are some great dating ideas in Fresno:
Ice skating
Miniature golf
Take a dance class together
Shoot some arrows at an archery range
Go to the driving range
Hit up the zoo or wildlife refuge
Check out a street fair (Fresno has tons)
Going to a farmer's market
Try your hand at axe throwing
Try out Escape rooms
Go gowling
Rollerskate
Take a walk with your dog somewhere fun (if either of you has one)
Attend a live painting class (preferably with some booze to loosen up)
Explore a museum
Visit a botanical garden
Starting from this short list, you can at least have a good idea of where to plan a date in Fresno. Each of the aforementioned activities is active and fun. Set your expectations ahead of time that the goal is just to have a fun time together.
The first date idea that we always recommend
The ideas above can be great first dates but we have a better idea. When people ask our team what the best first date in Fresno is we always tell them the same thing, meet up at a laid-back lounge or coffee shop and get to know each other a bit.
A full-blown date is a lot of pressure and isn't cheap. It takes time to plan and might involve you taking a bus around town to get there. Before you make that kind of investment you want to know that you and your interest have at least some level of compatibility. The last thing you want is to get stuck for hours on a date that you knew 10 minutes in, wasn't going anywhere.
Instead, tell them that you're really busy but would love to meet up for a drink to get to know each other a bit. If things go well you can always extend the date to one of the activities above. If it doesn't, you haven't lost much. This also takes a lot of pressure off both of you so you can both relax and be yourselves.
Best Date Bars in Fresno (Especially for Fun First Dates)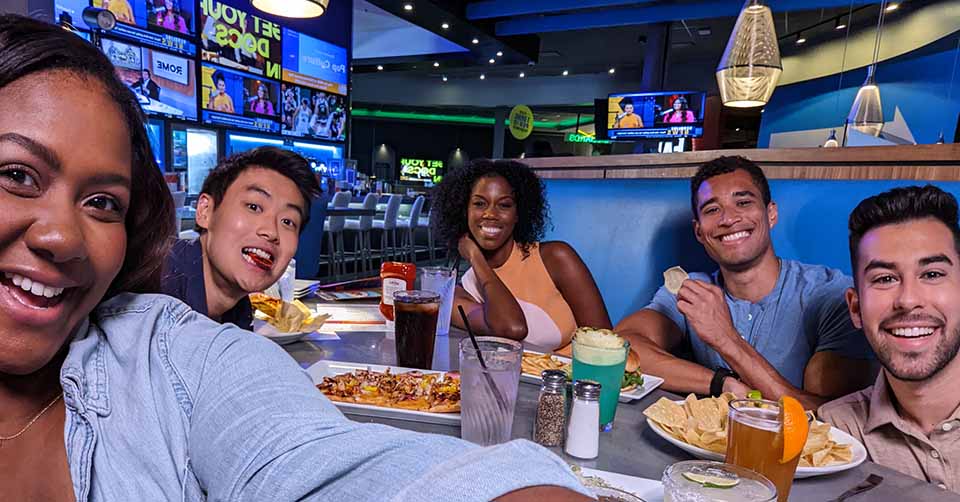 Going out to all of the great bars in Fresno is certainly a fun way to relax in a typically "neutral" atmosphere, where you can get to know new people and have a charming setting be the backdrop.
That being said, finding a great date bar in the Fresno metro area is pretty simple because you have a lot to choose from. Whether you're looking for a dive bar where you can just relax, an elegant cocktail lounge, or even a "barcade", Fresno has plenty of variety to impress your new acquaintance.
Take a look at the list below, as we'll focus on Fresno bars with the best drink specials, live entertainment, a fun crowd, and more:
Dave & Buster's in The Bluffs - 212 E River Park Cir, Fresno, CA 93720
Lucy Lounge in the Tower District - 733 E Olive Ave, Fresno, CA 93728
Vibez Lounge in the Tower District - 724 E Olive Ave, Fresno, CA 93728
Modernist Craft Cocktail Bar in Downtown Fresno - 719 Fulton St, Fresno, CA 93721
Office Cocktail Lounge in Muscatel - 1415 W Shields Ave, Fresno, CA 93705
MK Lounge Fresno in Downtown Fresno - 1243 Fulton St, Fresno, CA 93721
Hook & Ladder Lounge in Clovis - 711 W Shaw Ave #103, Clovis, CA 93612
Fresno has plenty of neighborhoods where you can find bars all grouped together. Therefore, don't be afraid to barhop if the vibe at your first bar isn't quite right or the crowd isn't your type. Grab an Uber to the other side of town, walk to the next venue, or do what you must to keep the energy of the date going!
Best Date Night Restaurants in Fresno that Should Be Your First Choice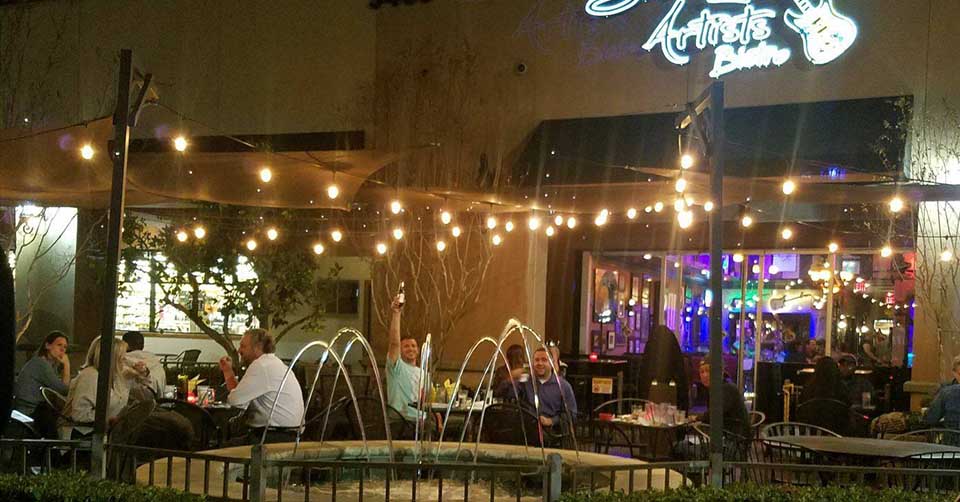 One of the most common mistakes of dating in Fresno is picking a traditional dinner date. Why?
Speaking from experience, dinner dates in Fresno tend to be pretty dull and formulaic, even among all of Fresno's incredible food options and unique settings. Having relative strangers try to make a connection over drinks and dessert. Plus, there's always the issue of picking up the check - which can be a bit disastrous before you're fully sure you like the person, to begin with!
However, if you've become more familiar with your date or just want a date night restaurant in Fresno to eat at before doing something more active, the following are perfect restaurant choices that won't hurt the wallet: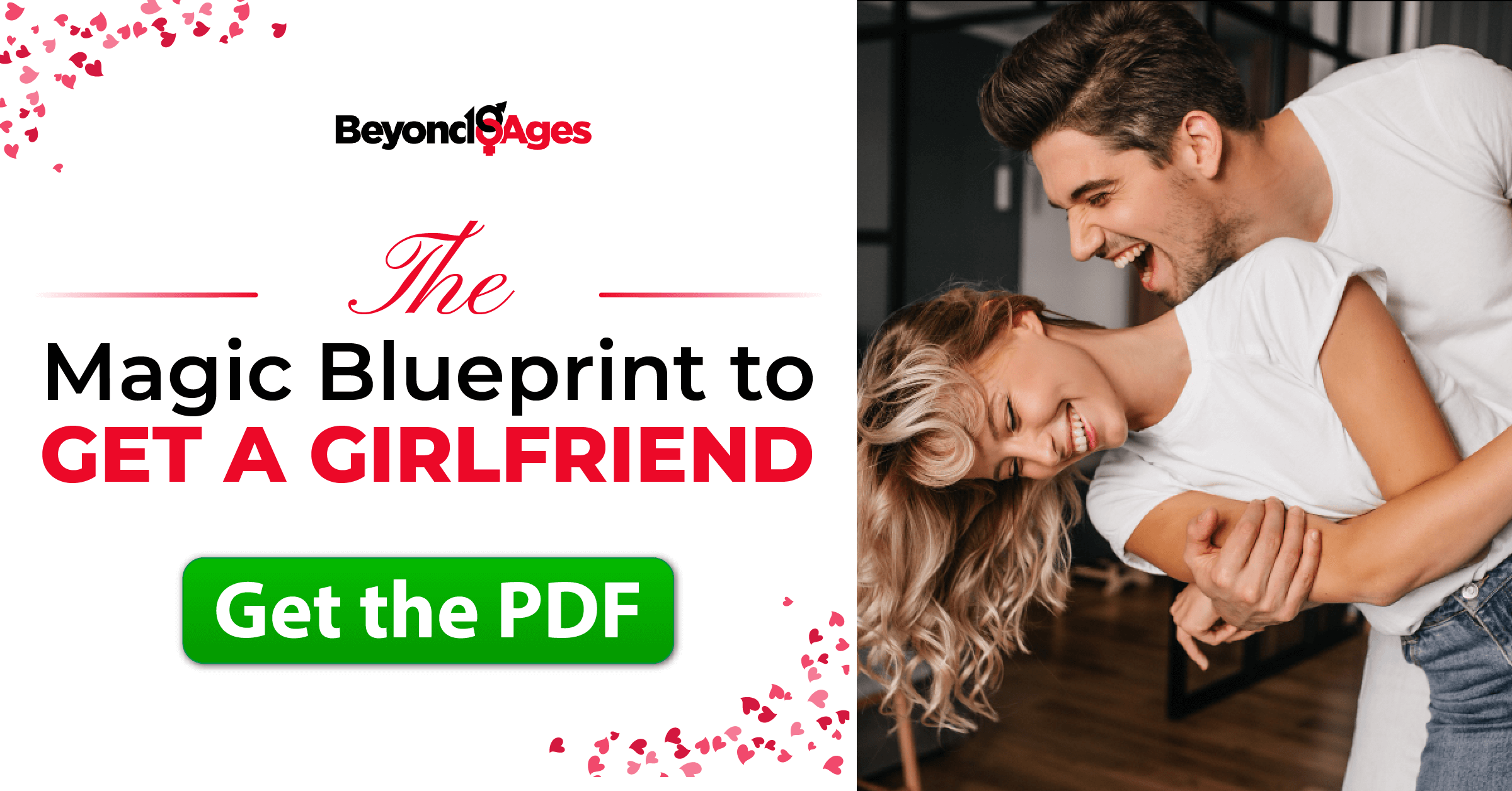 More Date Spots in Fresno We Love
Dating is more than just cocktails, food, and people-watching. The quality of a successful date in Fresno means taking advantage of all that Fresno and the surrounding metropolitan area have to offer. Based on our experience and research, singles in Fresno have had great dates at the following date spots in Fresno - and we're absolutely confident you can do the same:
Note: Because of Fresno's weather and varying temperatures, you'll want to look ahead at forecasts before plotting your date. No one likes getting sunburnt, nor do they enjoy freezing on their next date!