As the largest port in South Africa, Durban has long been a city of comers and goers. The official population is just over 3 million people, and the influx of visitors always makes the city feel bigger. That's a bonus when you're looking for Durban hookups and want to meet someone new.
From Ocean View to Blue Lagoon – and everywhere in between – there are great places to meet people. The bar scene is energetic and the nightlife has something for everyone. Unfortunately, not every bar is a winner. You have to suss out the right spots. That's just as true if you're searching online with Durban hookup sites and apps. Download a cruddy app and you'll feel like you're out in Wartburg.
Whether you're studying at the University of KwaZulu-Natal or you've been working for decades, getting laid shouldn't be a struggle. We're here to make sure that's true. With the help of local experts, we've compiled this list of the best Durban hookup apps, sites and bars. These are the popular bars and digital tools that get results.
Keep reading for all our top suggestions. Then comment below to let us know which ones worked for you.
Fantastic Places for Durban Hookups (Apps And Bars)
There's always someone out there looking for a casual sexual encounter. Check out these Durban hookup apps, sites and bars to make quick and uncomplicated connections.
Located on Mahatma Gandhi Road at the water's edge, The Chairman is not just a bar - it is an experience. This jazz bar puts as much attention into their exquisite cocktails as they do into the atmosphere and décor. It really feels like they've left nothing to chance. The details are as perfect as your night out is going to be.
Whether you're bringing a date or simply hoping for a casual connection, The Chairman will be your wingman. The live music adds a sultry ambiance to the lounge without overpowering the room. You can still talk and get to know someone without yelling at each other. Order your cocktails, snag a leather couch or a couple of plush chairs and luxuriate in the sexy intimacy.
Finding Durban hookups with AFF is a great experience for guys (try it free)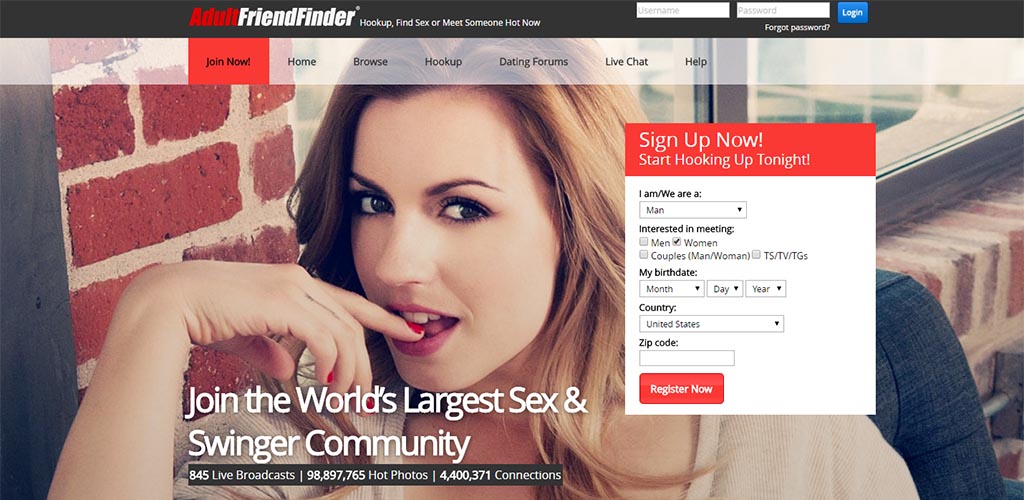 For quite a few years now, we've been putting together an annual list of the best hookup apps and sites. Every year, there are some new apps that pop up on our radar. A few stick around, but most disappear before ever getting much publicity. But one website not only sticks around; it continuously ranks above almost all of the competition: AFF.
Since it launched in the 90s, AFF has proven to have remarkable longevity and relevance. It's been the most well-established hookup site in Durban and cities across the world for over a decade. Its browser experience on a phone is just as good as on a computer and better than most apps. It also has an intricate search function that allows searches by location, kink or even cup size, among other categories.
Of course, all the well-made designs in the world would mean nothing without a strong user base. With over 90 million users around the globe, AFF definitely bests the competition. More importantly, though, those users represent a diverse range of looks and ages. Whereas newer apps only focus on the 20-something crowd, AFF has loads of users in their 30s (and older). It's a place where, even if you don't have model looks, you can get laid.
There are a lot of options out there to try but nothing we've found more reliably helps guys find single women to hook up with.
Have you grown frustrated by apps that only focus on how attractive you are or make hookups complicated? Looking for a site for regular people that's exclusively focused on casual fun? Try AFF and put away all those other Durban hookup sites and apps. You'll immediately know why so many users only use this site.
Try AFF For Free!
Using
this link to AFF's free trial offer
you can check out exactly why so many guys have had such great success finding hookups using it. It really is the best option for most guys that we've found, especially when you're not super good-looking.
Cuba Lounge brings the Caribbean to Durban
Sometimes, the best way to change your sexual fortunes is to change the scenery. You can do just that at the Cuba Lounge at Moses Mabhida Stadium. With its Caribbean décor, creative island-inspired cocktails and excellent service, this lounge is an ideal night out. It's also a breath of fresh air amid the many dull and cookie-cutter Durban hookup bars.
The moment you walk into the Cuba Lounge, you'll know that you've entered somewhere special. The owners have clearly taken care to create a space that's fun, colourful and altogether sensual. Come alone or bring a date; you'll be rewarded with a night of Cuban-flavoured bliss. It's the perfect way to get away without going away.

The appeal of an older woman is in her confidence, experience and sexual know-how. Also, as we've gotten older ourselves, we've noticed that women are just as sexy with a few years on them. It's why so many men are ditching the 20-year-old girls for women 35 and up. And the easiest way to meet these women of a certain age is with Cougar Life.
Cougar Life is dedicated to helping men meet women in their mid-30s and up. While it's focused on helping younger men meet older women, it's just as good for men of all ages. There's no age limit on wanting amazing sex. It's a much easier method for meeting experienced lovers than sitting at a bar working up the nerve to approach.
It's exactly because it's so easy that so many women lover Cougar Life. Women over 35 don't have extra time to waste waiting in bars. Sure, they can make the first move, but there's never any certainty the man will respond how they like. So many people are still weirdly judgmental about a sexually aggressive, older woman. That's why these women get on Cougar Life - where everyone is after exactly the same thing.
As a result, Cougar Life has over seven million users spread out in cities all over the world. That makes it not only the largest app of its kind, but the highest-quality one too. Our annual review of cougar apps and sites consistently finds it to be popular all over, not just in Durban. Try it now and you'll be able to find someone looking to hook up tonight. You'll also be alerted when someone looks at your profile. You see what we mean by easy?
Is the only reason you're not downloading Cougar Life this very moment because you're intimidated by older women? Don't let fear hold you back. Sign up for our course on dating women over 30. Then get out there and have the best sex of your life.
Try Cougar Life For Free
The Coffee Tree is your seductive alternative to the bar scene
We love them, but we admit it: cocktail lounges and pubs can be crowded, loud and, worst of all, expensive. When the bar scene gets old, it's nice to have an alternative for meeting someone. That's where coffee houses and cafés come into the picture. These casual and cosy little shops are ideal for dates, chance encounters and intimate afternoons.
There are a number of good coffee houses in Durban, but we really enjoy The Coffee Tree at Daventry Gardens. In addition to its fine coffee and espresso, the café food and snacks are tasty and varied. The next time you're looking for a place to meet a potential hookup, think coffee instead of cocktails.
Panorama Bar reveals everything that makes Durban beautiful
The next time you're looking for Durban hookups, take advantage of the nearly 365 days of sun we enjoy here. Head over to Panorama Bar and Pool Deck at the Southern Sun Elangeni & Maharani hotel. With poolside seating and an extensive cocktail menu, Panorama is the sunniest way to spend a day or night out and can be a prime location to find others interested in a little casual sex.
Of course, the real draw of Panorama (and source of its name) are the views. When you live in a city as picturesque as Durban, why would you lock yourself in a windowless bar? Especially when some of the city's most beautiful single ladies are sunning themselves by the pool. Get yourself a champagne cocktail at Panorama and make a move.
Some More Durban Hookup Bars And Sites
There's plenty of sex to go around in this city. If you haven't found your perfect location for Durban hookups yet, keep on reading.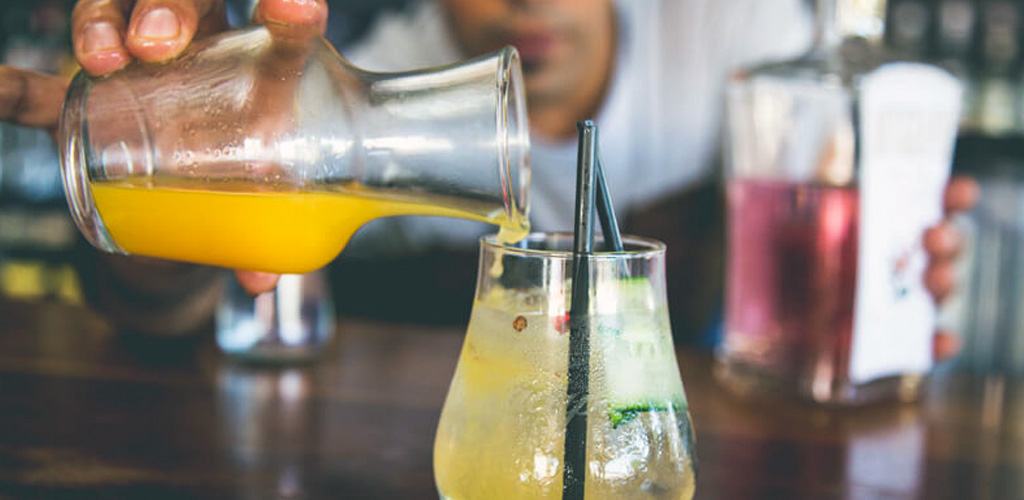 Unity Bar brings youthful energy to Durban hookups
For a young and hip crowd, we highly recommend Unity Bar & Brasserie at Silvervause Centre. This forward-thinking bar is committed to sustainability and earth-friendly policies. That means food made from locally grown, high-quality ingredients. Don't be fooled though: these earthy folks still know how to make a fantastic cocktail.
With its focus on local craft beers and sustainable food sources, it's obvious why Unity appeals to a young crowd. Whether you're young or just young at heart, it's a fine bar for meeting energized new friends. The great thing about a young crowd is they're up for anything. Bring your A-game and find yourself an organically sexy partner for the night.
The hookup apps in Durban dating coaches prefer
A huge number of hookups start online now. You don't have spend all day on the apps but spending 10-20 minutes a week sending messages can really pay off. These are the best hookup apps in the city right now:
Site
Our Experience
Our Rating
Free Trial Link

Best Hookup Site Right Now

Experience Highlights

Top option for local hookups by far
Best results for regular guys
Over 60 million active members
The design needs an update

Try AFF For Free

Great If You're Handsome

Tinder Highlights

Great if you're pretty good looking
Very popular, especially if you're 18-22
Really focused on photos
Becoming more of a dating than hookup app

Try Tinder

2nd Best For Most Guys

Experience Highlights

2nd best option to find hookups
Attracts an older crowd than most hookup apps
Pretty popular
Great free trial

Try Passion
Most bars draw you in with hip decorations or great drink specials (or loud TVs blasting the game). The Hops Sports Bar atop the Riverside Hotel wants to draw you out. Outside, that is. Though they have plenty of TVs, the real reason to stop by is their outdoor beer garden. Is there anything better than day drinking until you're night drinking?
The beer garden is such a great alternative to all the usual Durban hookup bars. For one, it's a wide-open, fun gathering place where a lot of different people come together. Secondly, you still have the benefit of drinking, but you don't have to do it inside a pub. With its variety of local entertainment, like bands and comedians, Hops is a great way to spend the day.
The Lighthouse Bar offers our favourite views of Durban
Durban has a lot to enjoy, but most people would argue the city's best asset is the waterfront. It's hard to argue with that when you're checking out the views from The Lighthouse Bar. Located in the Oyster Box Hotel in Umhlanga, this bar offers 180 degrees of our immaculate coastline. The Indian Ocean has never looked more impressive.
Admittedly, The Lighthouse Bar is a bit of a tourist trap, especially since it's part of a hotel. But you know what? There's nothing wrong with tourists. Certainly not when you're looking for a fast, uncomplicated hookup. Hang out at the bar and enjoy an Umhlanga Schling while waiting to see what talent arrives. The views will make the wait well worth it.
SPAR carries everything you're looking for
To master the art of hooking up is to understand that wherever you are, someone wants sex. The fancy bars and elaborate cocktails are handy and make the night out fun. They aren't the most important factor, though. No, when you're on the hunt for Durban hookups, the location is secondary. You can make a connection at a grocery store if you're good enough.
Which is exactly why we're always paying attention when we're at SPAR. The St. George's location is constantly ebbing and flowing with attractive strangers. While it's a very different environment than a bar, it's the same game. Make eye contact, initiate a conversation and turn on the charm. If she's into it, then you've suddenly got a lot more fun ahead of you than errands.

Map of the tops spots for hookups from above
When you're planning your night you need to be smart. Check out our map of our favorite spots to find hookups in Durban below:
If you're looking for other great spots for South African hookups try these guides: