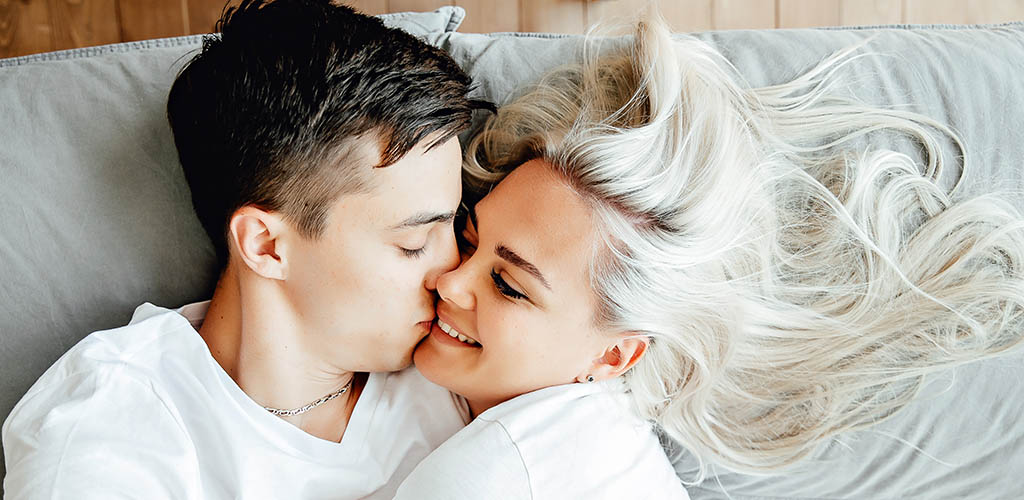 So many guys spend countless hours wondering how to please a woman.
How to please her in bed;
How to give her an orgasm;
And how to satisfy her fully.
Whether you're in a happy relationship, you've just started dating someone new or you're content with casual hookups, you still want to make sure the woman you're with enjoys herself and feels tidal waves of pleasure.
But what if I told you that this starts long before you actually have sex?
How to Please a Woman Begins Way Before Reaching the Bedroom
Women and men are very different. We think differently and we act differently. The thing about women is our mind needs to be turned on for our body to be turned on. And this begins way before you reach the bedroom.
The trouble is that the majority of boys today learn about sex from sketchy online videos. The majority of it is filmed from the man's point of view. It often pays no attention to a woman's pleasure. What's even more alarming is that much of it is violent and/or degrading to women. Men watch this and want to reenact it, and women often go along with it for no other reason than to please them. This then leaves men believing this is the way women enjoy having sex. But the reality is they don't.
So regardless of what you know or think you know about how to please a woman, I invite you to go into this like a total beginner. Pleasing a woman in and out of the bedroom is more about what you say to her, how you act and how you make her feel.
The Lead-Up to Sex
Learning how to please a woman isn't just about what you do during sex. You also have to set the stage. For guys who still need a partner to practice their new skills on it's worth checking out our favorite sites and apps for finding hookups that have actually worked.
How to please a woman by setting the scene
Make sure you're clean, and the place you're inviting her into is clean and smells good. Use an air freshener or diffuser. This might not matter to you, but it does to women and we're much more sensitive to it.
Remember to switch your phone off, dim the lights and light a candle or two. If you only just met her cruising some of our favorite places you can get laid now you need to plan ahead.
A quiet, clean environment will help a woman feel more relaxed. It will also help her feel more comfortable with you because she knows you made an effort.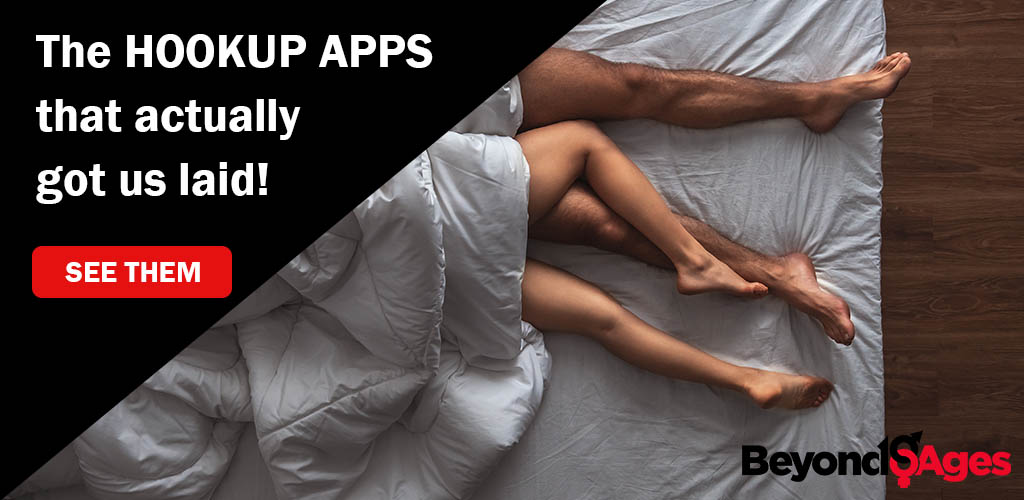 Make sure she feels at ease
If a woman isn't relaxed, she won't be able to have an orgasm. It's important that you don't make this your sole goal, because sex is about so much more than orgasming. But, that being said, it's great when it happens. So you should want to take her there.
Establish a bit of rapport. Laugh with her to ease the tension. You can even give her a massage to help her relax.
Let her know you want her
There's so much pressure on girls and women for our bodies to look a certain way, which has led to most of us having body hang-ups or insecurities. It also doesn't help that there are a million companies out there selling us products to "fix" ourselves and make our vaginas smell better. And this can really affect our ability to enjoy sex.
So make sure she feels beautiful. Tell her specific things you love about her body. It's not your job to make her confident about herself, but you can help her feel more comfortable in the moment.
How to Please a Woman with Fabulous Foreplay
A lot of men rush right past this step because they lack patience and want to skip straight to intercourse. This is a huge mistake.
You need foreplay to make a woman wet and get her ready for sex. Like I already mentioned, men and women's bodies work differently.
Touch her everywhere (apart from her breasts and vulva)
If you ask most women, they'll say they'd love it if a man spent more time exploring the other parts of her body, instead of going straight to her breasts or vulva.
You could maybe start things off by giving her a massage. Touch her earlobes, inner thighs, shoulders, neck and feet. Lick, kiss, touch and let her arousal build before moving on.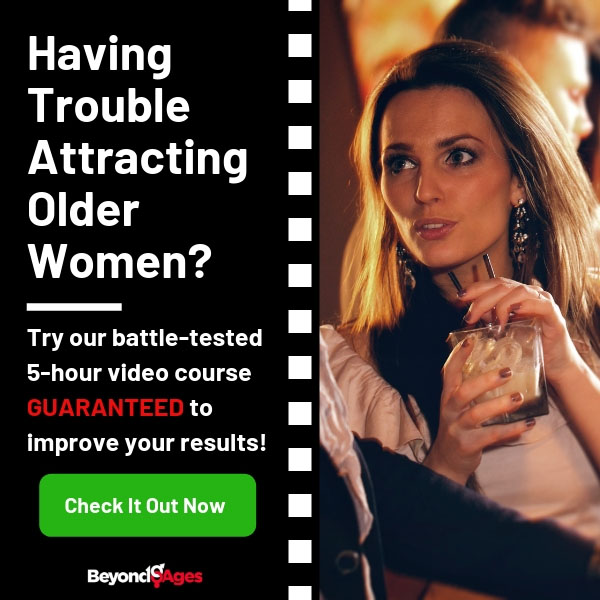 Play with her breasts
Again, most men go straight for the nipples, but it's important to pay attention to her breasts as a whole.
Begin by avoiding the nipples, and make circular motions with your fingers around the breast, getting smaller and smaller. Gently lick around the nipple before covering it with your mouth and sucking gently. Make sure you don't bite!
Move towards her clitoris
If you've played your part and followed the above steps, she'll be aroused enough by now to want you to touch her clitoris. This is a very sensitive area, so begin very gently. See what kind of touch, speed and pressure she likes, and which areas she prefers to be touched. Increase the pressure gradually. Don't forget to keep kissing her.
Some women can orgasm from clitoral stimulation alone. You could also gently penetrate her with one of your fingers, or go down on her while continuing to stroke her clitoris.
Ask her what she wants and likes
Remember that every woman is different, so what worked for an ex may not work at all for someone else.
When you're with someone new, get to know their body. Ask her what she wants and whether something feels good. Pay attention to her response (verbally and non-verbally) and adjust accordingly. If she tells you something feels amazing, keep on doing that!
How to Please a Woman During Sex
Pleasing a woman is a matter of being in tune with what she wants. But you can also play it safe by doing some things that most women generally like during sex.
Use lube
Some women can get wet easily, while others can't. Regardless of this, lube makes sex more enjoyable and pleasurable for everybody, plus it reduces the chances of a condom splitting. Be sure to find a water-based lube if using it with condoms. If you're not using condoms, something natural like coconut oil can feel amazing.
What may have been uncomfortable will instead feel sensuous, and will minimize any soreness for her. You could use lube all over her body for a sensual massage too!
How to please a woman with the right pacing
If you want to know how to please a woman in bed, it really comes down to being patient and taking your time. Don't begin by jack-hammering away. You may have been led to believe that this is how to make a girl come, but it's not. That doesn't feel good for anyone, and all you'll do is cancel out the effort you put in during foreplay.
Start off slow, and gradually increase the pace.
But don't be afraid to take things up a notch from here and begin to thrust harder and faster. Keep checking in with her if you're not sure if she's enjoying it.
Love her clit during Intercourse
Just because you're penetrating her, it doesn't mean you can forget about her clitoris. It needs to be stimulated during intercourse too, and your penis probably won't be touching this area.
Use your fingers to continue gently playing with her while you have sex.
Keep kissing her
Many guys will forget about kissing altogether during sex, but women like the intimacy of this. It helps us to feel happier, closer to the other person and cared for.
This is why a position like missionary, where you are face-to-face, works well because you can easily kiss her and look into her eyes. That doesn't mean you need to avoid all the other positions where this isn't possible, but make sure you keep a good balance.
Slow, deep, romantic kisses are what she's looking for here.
Don't pressure her to orgasm
One of the main reasons why women struggle to orgasm is because they worry they're taking too long or asking too much from their partner.
You want to be invested in your partner's pleasure, but you don't want to be blindsided by this to the point where you wind up putting pressure on her to orgasm. It's great that you want that for her, but don't make her feel like she has to. Putting pressure on her will only make her feel uptight and prevent her from feeling relaxed and comfortable with you, which is not what you want.
To get this message across indirectly, you might say something like, "I can keep going until you want me to stop."
When it comes down to it, the key to pleasing a woman is about putting your focus on her and her pleasure. This is how you create a pleasurable, satisfying sexual experience for a woman; and it begins long before you reach the bedroom.