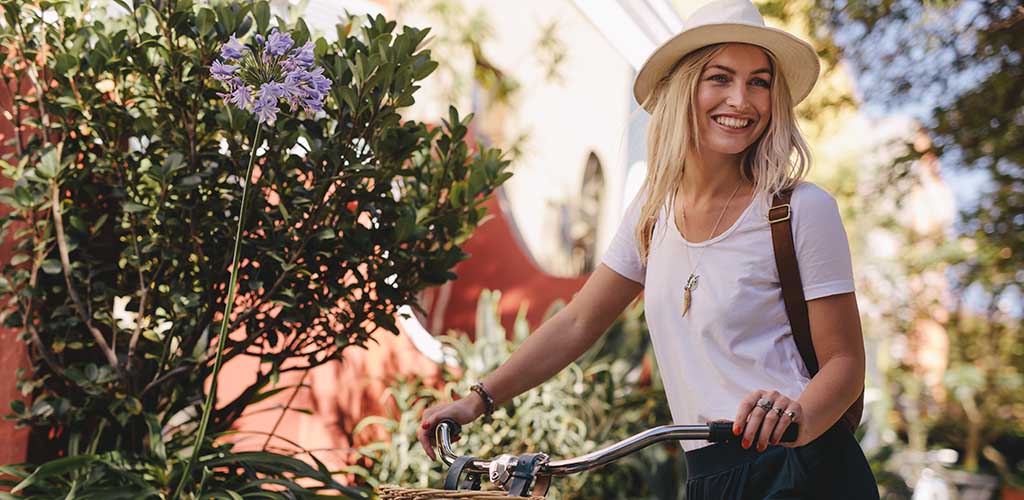 Are you ready to meet hot and single Mississauga girls? It may seem hard to get to know girls in this city of more than 800,000. But remember: the bigger the city, the bigger the potential dating pool. And we have the lowdown on all of the best places to meet single gals.
Are you ready for even more good news? You're outnumbered. Girls outnumber guys by nearly 20,000. With 137,605 single girls compared to 117,735 guys, your chances of meeting someone are pretty good. From Port Credit to Erin Mills, we can help you find the best places for meeting sexy, single girls. Whether you want to party downtown or hope to meet some Sheridan College girls, our guide will show you the best places to pick up girls in Mississauga!
So read on for some tips that are sure to improve your love life.
The Best Places to Pick Up Girls in Mississauga
While there's no one venue that will give you 100% success, we've listed the places where we've scored on a regular basis. Give them a try and meet some great Mississauga girls.
The best bars are always full of sexy single girls in Mississauga
Mississauga may be small compared to Toronto, its nearby neighbour. But it still holds its own when it comes to a night on the town. Some of the GTA's best singles bars can be found here, so don't miss out.
The Wave always attracts hot Mississauga girls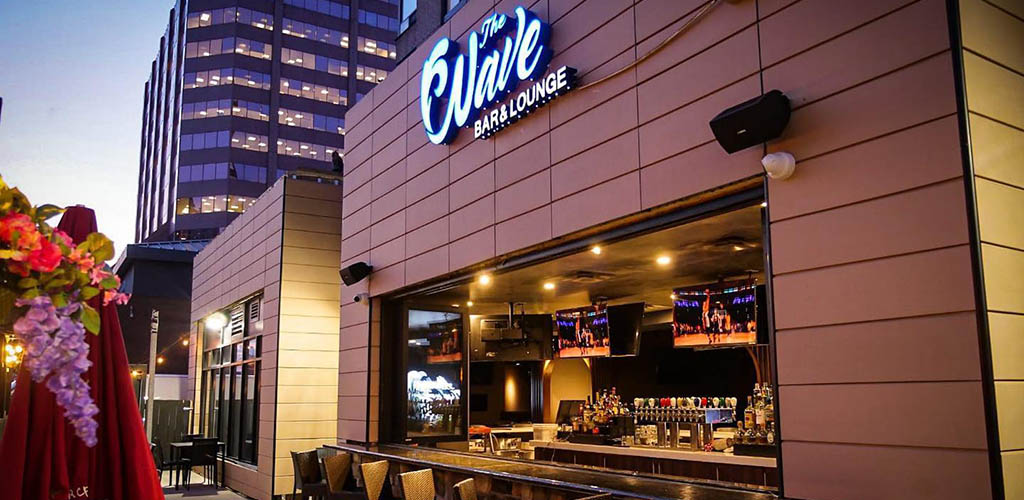 @thewavesauga
This relaxed sports bar is a great place to watch the big game or to enjoy weekend entertainment. But if you want to meet girls, show up on a Saturday night. The bar takes on a party atmosphere after 9 p.m. with live DJs playing a mix of R&B, hip hop, reggae, soca and classic house club anthems. The music always gets the ladies up on the dance floor.
The Wave is famous for its "Wavy Hour" and "Appy Hour," which runs from 9 p.m. to close. With drinks starting at $3.50 and appetizers at $6, that makes it easier to buy a drink for the cute girl who caught your eye. If you want a low-pressure sort of meeting, hit The Wave on game day. You can chat up hot sports fans while catching the action on one of the bar's big screens.
Door FiftyFive is the best place to pick up girls in Mississauga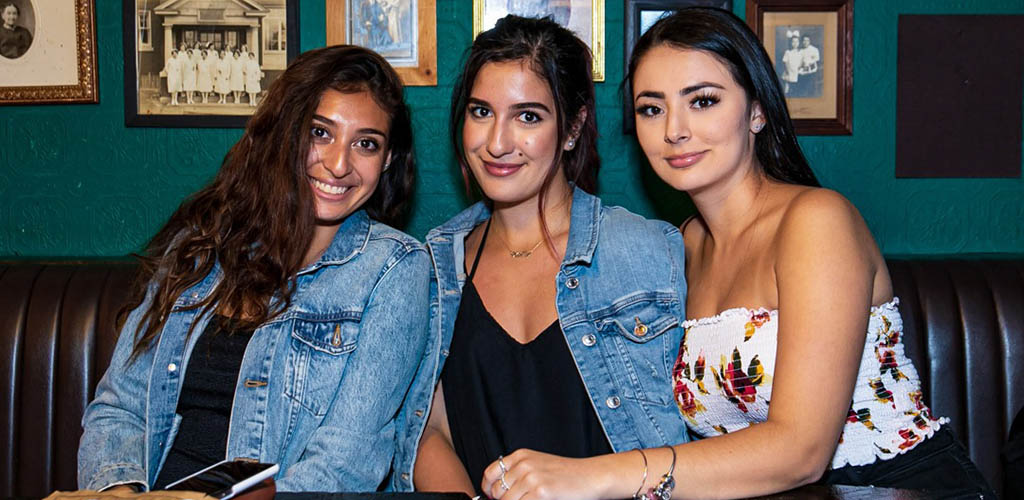 @doorfiftyfive
If you're looking for a place to drink outdoors in the warm weather, Door FiftyFive is the place for you. While Door FiftyFive is more of a restaurant by day, that all changes in the evening. The patio and bar fill up quickly on Friday and Saturday nights and is popular with the 20-something crowd.
Craft beer, whiskey, bourbon and Southern-inspired comfort food complement the reclaimed wood, old whiskey barrels and 100-year-old parts bins that can be seen throughout the bar. Music is a mixture of DJ-spun tunes and live performances.
Open noon to 2 a.m., seven days a week, this is a great place to meet sexy girls. Just be sure to arrive before 10 p.m., unless you enjoy waiting in line.
Honorable mention bars
These may be two of the best places ot pick up girls in Mississauga, but here are three more you won't want to miss:
Adult FriendFinder the perfect way to meet girls looking for something casual (free sign up)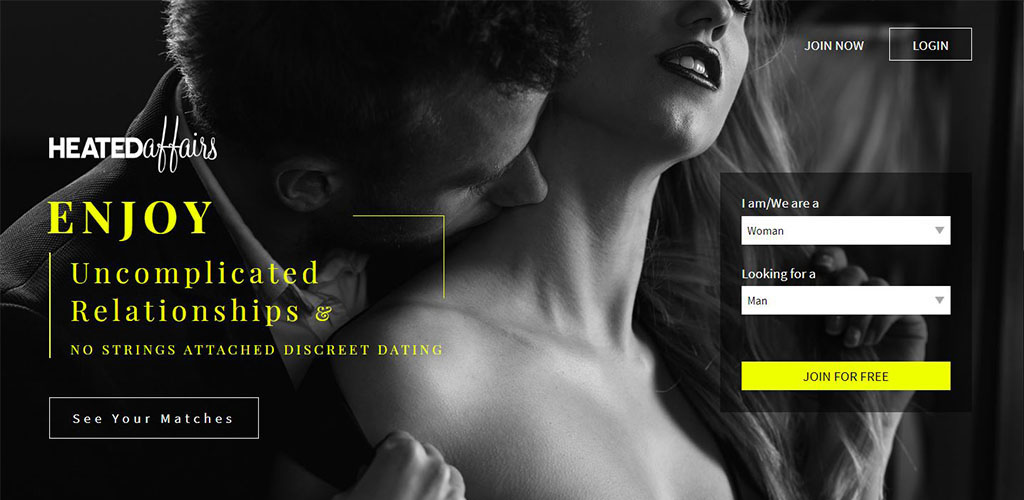 When single girls in Mississauga want flings without the complications of a relationship, they turn to  Adult FriendFinder. It's truly the casual fling app of choice in Canada. And a significant percentage of those users can be found in Mississauga. Frequently used by the 20-something crowd, AFF is your best bet for getting down and dirty with willing, gorgeous girls.
Adult FriendFinder works well for everyone because, unlike Tinder, appearance isn't the emphasis. That doesn't mean you shouldn't make an effort with your appearance and your profile pics, but girls using AFF focus more on sexual compatibility. AFF is very user-friendly and makes searching for girls really easy. Searches can be based on distance, age, kinks and even physical preferences. Is it any wonder AFF is our favourite site for finding casual sex?
So, if you could use a helping hand finding flings, you really need to give Adult FriendFinder's free trial a try. We've tried a lot of apps, and have yet to find anything better than AFF!
Try Adult FriendFinder For Free!
If you haven't had much luck meeting girls who are just looking to hook up you really need to
check out Adult FriendFinder's free trial
ASAP. When it comes to a site that actually delivers and helps guys meet girls just looking to fool around, we haven't found anything else better (even after trying out 100+ of them). Check them out for free!
The hottest girls in Mississauga are always at our favorite clubs
If you want to have a good time with hot girls, look no further than Mississauga nightclubs. Here are the ones where we've consistently had luck: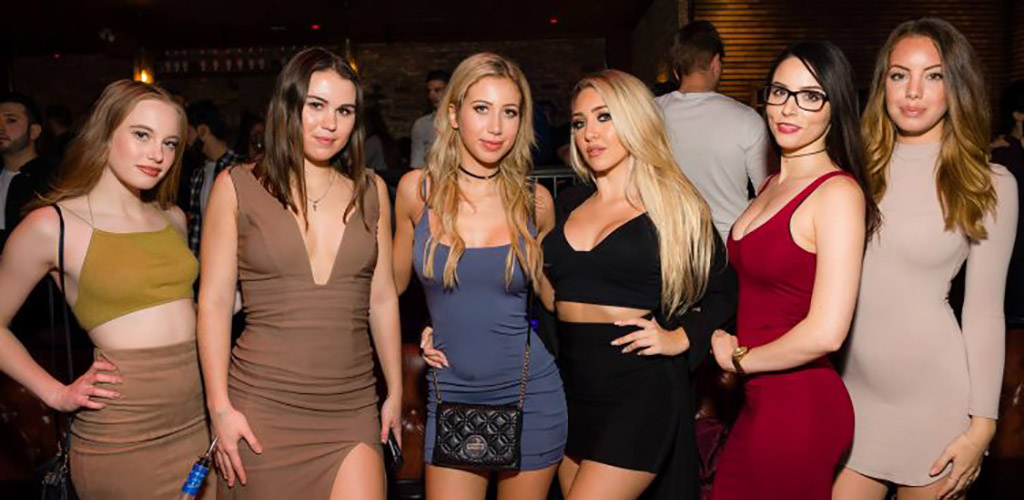 torontonightclub.com
Saturday nights in Mississauga are all about partying. And this is the place to do it. Central Nightclub boasts four bars, a sizeable dance floor, bottle service booths and a large patio. Popular with the ladies, this swanky nightclub has a pretty even male to female ratio, making it easy to meet and chat with a lot of cute girls.
The sound system ensures a great experience when it comes to music quality. Pair that with reasonably priced drinks and it should come as no surprise that this place attracts so many girls. Open Saturday nights only, be sure not to wait until later in the evening to turn up here. Otherwise you'll be in for a long wait in line.
Sugar Daddy's has lots of sexy girls on the dance floor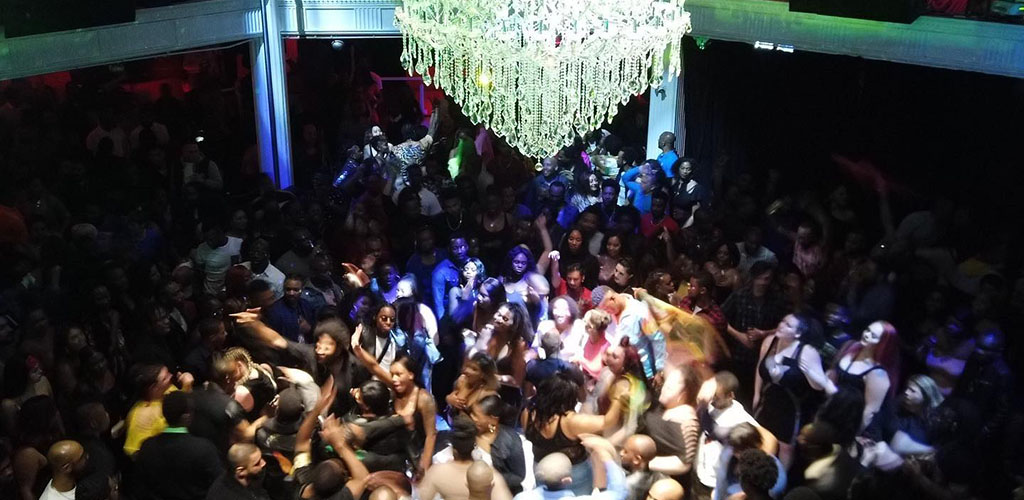 @sugardaddysnightclub
If you like to dance — or enjoy watching sexy girls grooving on the dance floor — you'll enjoy Sugar Daddy's. This nightclub has a massive dance floor and curtained VIP areas. The music is a mix of dancehall, hip-hop and R&B, so you'll always have something to dance to. Combined with reasonably priced drinks, it should come as no surprise that this venue is a favorite among local girls.
Reunion Thursdays, Old School vs. New School Fridays and Fresh Saturdays are always hopping, although Saturday night is likely the busiest. Girls get in free before midnight, so arriving early can work in your favor.
Honorable mention clubs
If you like a little variety, try some of these other Mississauga clubs: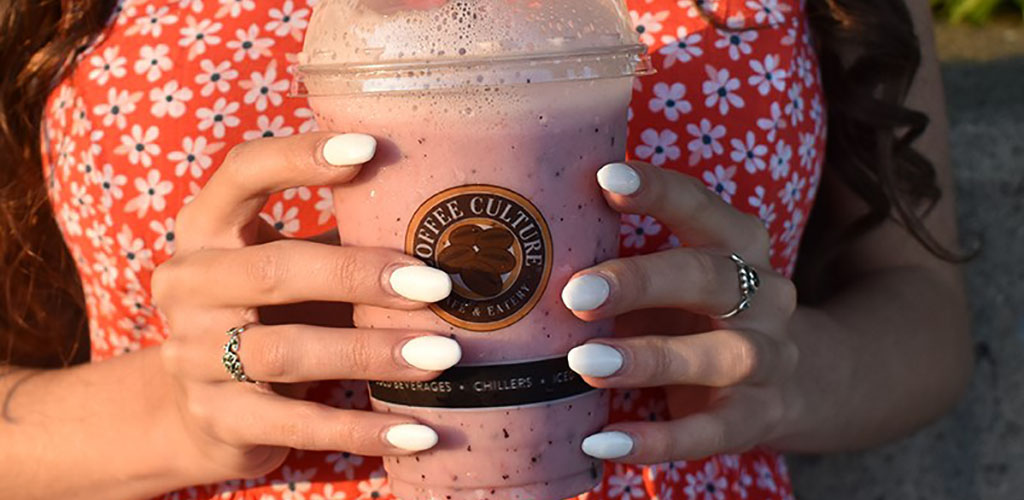 @CoffeeCultureCafe
"Come for the taste, stay for a visit" is this café's theme. And it's one that is perfectly reflected in everything from the shop's decor to its layout. Coffee Culture Café & Eatery really is the perfect spot to grab a delicious beverage and treat while enjoying free Internet access. And that is exactly what you'll find a ton of cute girls doing here. Whether they're students or young professionals, a lot of Mississauga girls enjoy a lunch or coffee break here while working or studying.
So why is this café so popular? High-quality whole roasted coffee beans are used to brew some of the best coffee, espresso, latte and cappuccino drinks you've ever tasted. Fresh baked goods and delicious grilled sandwiches and wraps ensure you'll always leave here satisfied.
eHarmony the best app to help you find hot girls who want a boyfriend (try it here for free)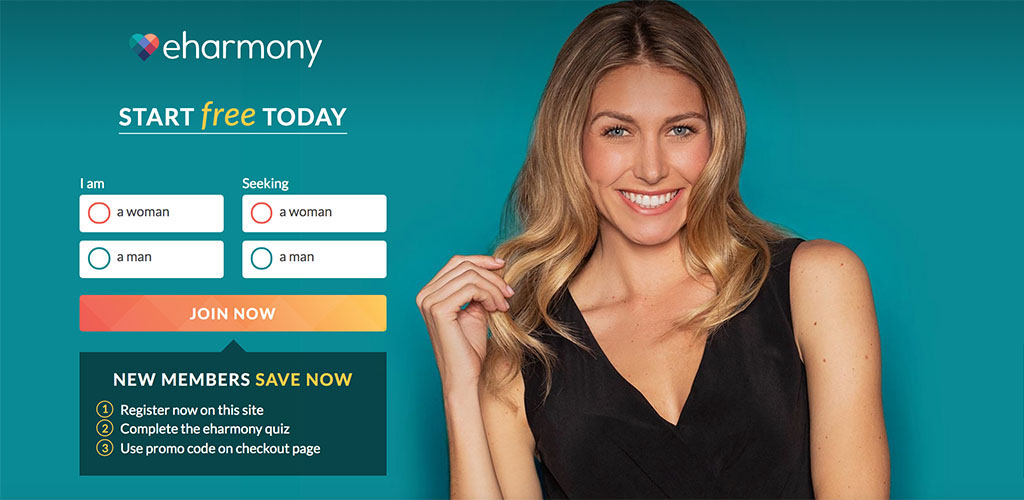 If a relationship is what you seek, then eHarmony is the app for you. This popular dating site has a tonne of users in Canada, especially in urban areas like Mississauga. So why is eHarmony so popular? It has an unbelievable success rate, having produced significantly more marriages than any other dating app out there.
The secret to its success is its patented Compatibility Matching System, an algorithm that starts working for you as soon as you fill out the 15-minute questionnaire at sign up. These answers give the app the info it needs to match you with compatible girls.
eHarmony focuses on shared interests and values so your matches are actually quality ones. Really, the only thing left for you to do is to get out there and meet your matches. And trust us, because you and your mate will have so much in common, there are no bad dates. This matching system knows how to find incredible matches! Worst case scenario is a lack of spark on a still enjoyable evening.
So give eHarmony a try for free — you'll meet a lot of single girls in Mississauga in no time.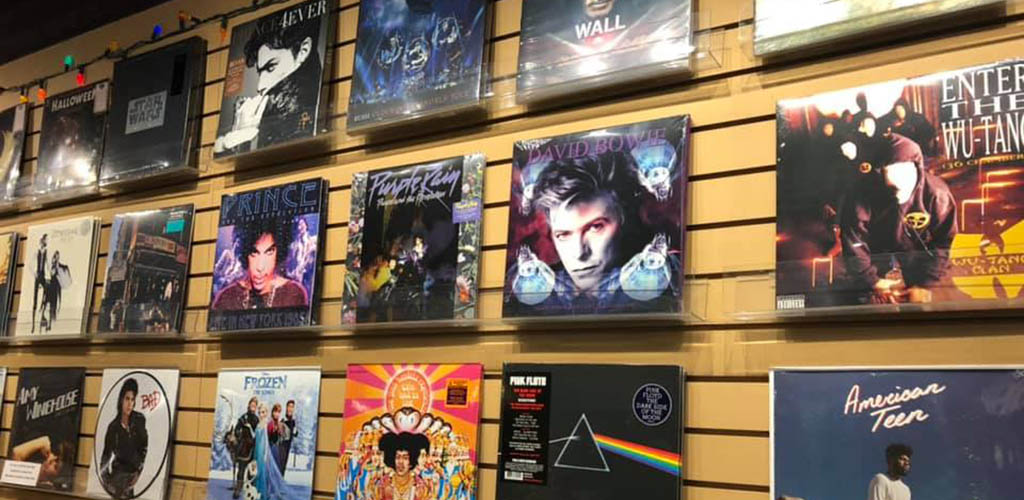 @archtopmusiccafe
If you like the idea of hanging out at a place where the motto is "strangers become friends," then this unique coffee house is right up your alley. The easygoing atmosphere makes this café the perfect place to chat with the many single ladies that pop in for a caffeine fix. The Archtop Café is known for delicious coffee and tea beverages as well as its collection of vinyl records for sale. Also popular are its sweet treats and tasty soups, salads and sandwiches.
The best time to meet girls at this South Mississauga coffee shop is during the lunch hour, after classes and on the weekend.
Tinder can always help you find sexy Mississauga girls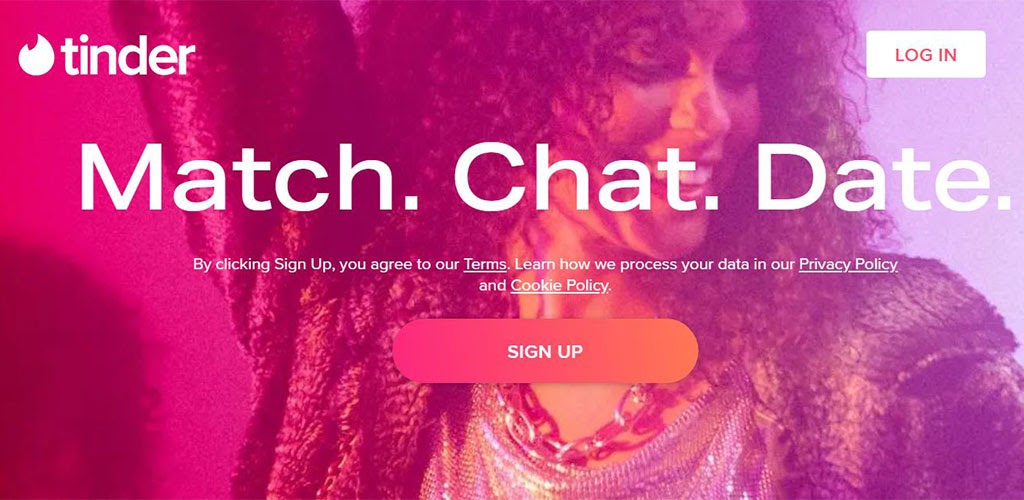 Whether you're looking for a girlfriend, some casual dates or a booty call, you're sure to find it on Tinder. Girls use TInder for a variety of reasons, so it's not hard to find someone like-minded.
The only real problem with Tinder is the focus its user put on appearance. While it's true that it's one of the best places to pick up girls in Mississauga. But they're unlikely to swipe right for you unless your photos or your Tinder bio is amazing. It's an easy enough fix. So, if you're feeling confident, go on and try Tinder!
Get into the best shape of your life — and meet a lot of girls doing it — at F45 Training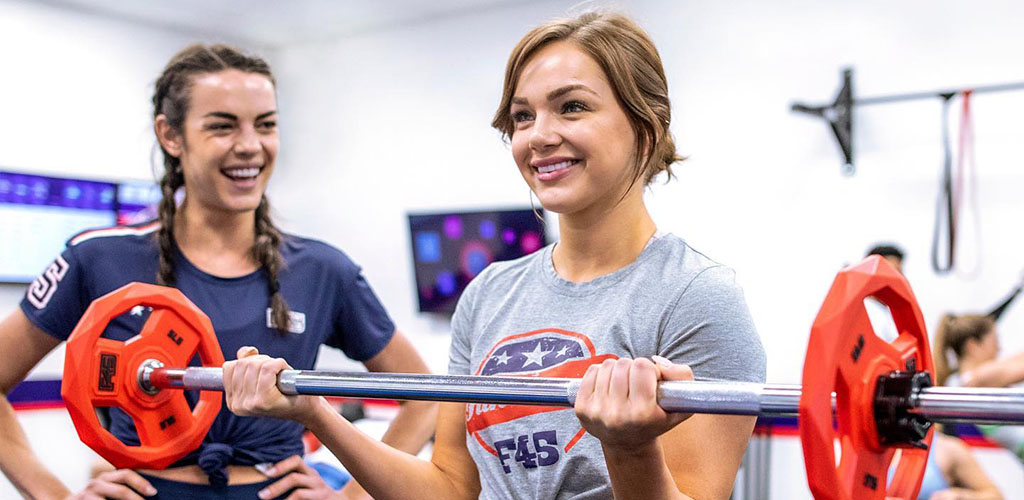 @F45FunctionalTraining
Located in the heart of downtown Mississauga, F45 Training is known as the area's fastest-growing, functional training community around. Its name tells the story, really. The 'F' stands for functional training, a combination of circuit and high-intensity interval training (HIIT). The 45 is how long you spend at each station or doing each movement.
This unique training philosophy attracts plenty of girls and gives you a chance to be workout buddies with some very fit and sexy girls. So get ready to sweat a lot and do a lot of high fives.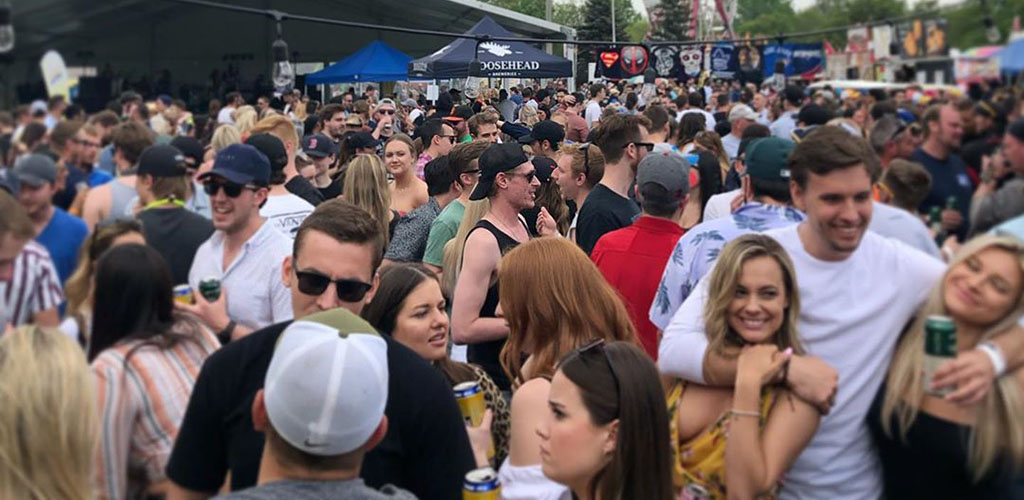 @breadnhoneyfest
As the second-largest and longest-running festival in all of Ontario, the Streetsville Founders' Bread & Honey Festival attracts a lot of people each year. Held on the first weekend of June at the Streetsville Memorial Park, this festival a parade, multiple events and activities as well as samples of free freshly baked bread, generously spread with honey.
It may not be a party atmosphere, but you will have a chance to meet a lot of single Mississauga girls enjoying the event with their friends. So grab a buddy or two and head on over and see why this festival is one of the best places to pick up girls in Mississauga.