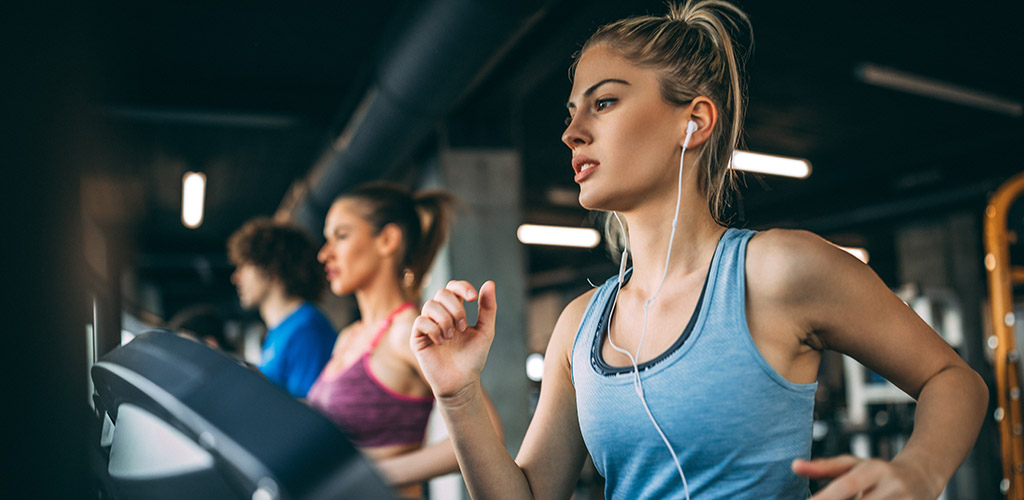 If you're a single guy in Ottawa, you're in luck. With a population of nearly one million and an impressive nightlife scene, Canada's capital city is a great place to meet lots of single Ottawa girls.
As the fourth largest city in the country, Ottawa has one of the most even single male-to-female ratios. It boasts approximately 10 single girls for every 10 single guys — pretty good odds, wouldn't you say? With those odds and this guide, your chances of meeting single girls is pretty good. Whether you're from Mooney's Bay or Carleton Square, we can help you find the best places to pick up girls in Ottawa.
Whether you're seeking partiers in ByWard Market or University of Ottawa coeds looking for a good time — this is the guide for you. Read on to learn all of the best places to meet girls.
The Best Places to Pick Up Girls in Ottawa
If you've had trouble meeting single girls, you're probably hitting the wrong bars and clubs. Use this guide and you'll be meeting all kinds of sexy girls.
The best bars in Ottawa are full of hot girls
There are always a lot of singles bars in a city this size, but not all of them cater to the type of girls you're seeking. Check out these bars for the best luck:
Soak up the history and meet single girls in Ottawa at Chateau Lafayette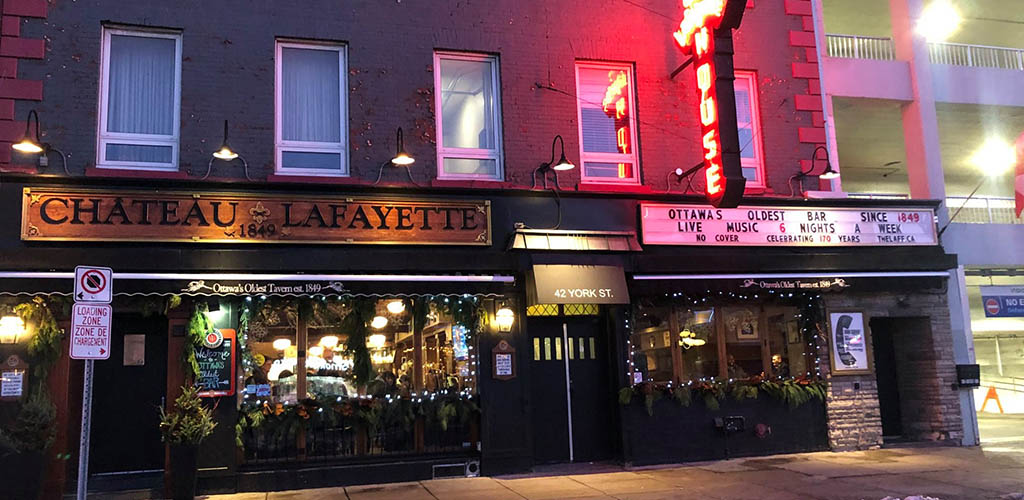 @thelaffottawa
Affectionately known as the Laff, this historic bar was established in 1849 — and has been home to some of the wildest Friday and Saturday nights in the city. While things have calmed down a bit since the days a brothel was run out of this tavern, this place is always hopping on the weekends and open mic nights.
Known for the live music and plentiful beer selection, the Laff attracts an upbeat and friendly crowd, making it easy to meet new people, especially single girls. Open until 2 a.m. daily, Chateau Lafayette, is one bar you don't want to miss.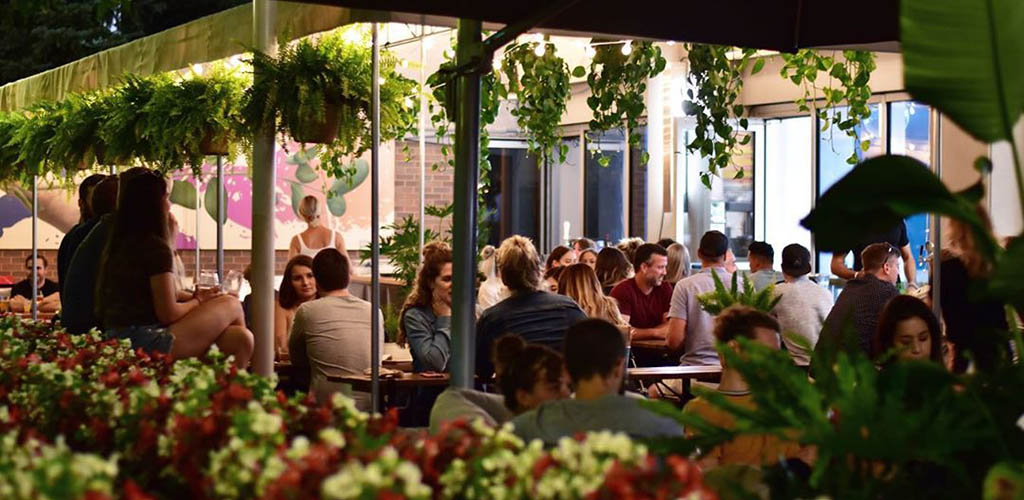 @marinottawa
If you're a beer lover on the prowl, then you can't do better than this urban beer garden. Along with a variety of local beers, wine, cider and sangria are available for the ladies who aren't crazy about lagers or ale.
Aside from the drinks, girls love the ambience of Marin's courtesy of its hanging plants and beautiful garden terrace. There isn't a huge selection of eats here, but there's always a handful of delicious snacks available to help keep you sober. Open from noon to 10 p.m. daily, the best time to hit Marin's is on weekend afternoons and evenings.
Honorable Mention Bars
As amazing as these two bars are, we'd be remiss not to tell you about some of the other great options. Here are a few more you'll want to try to meet single girls:
Adult FriendFinder is great for meeting sexy Ottawa girls looking for quick flings (free sign up)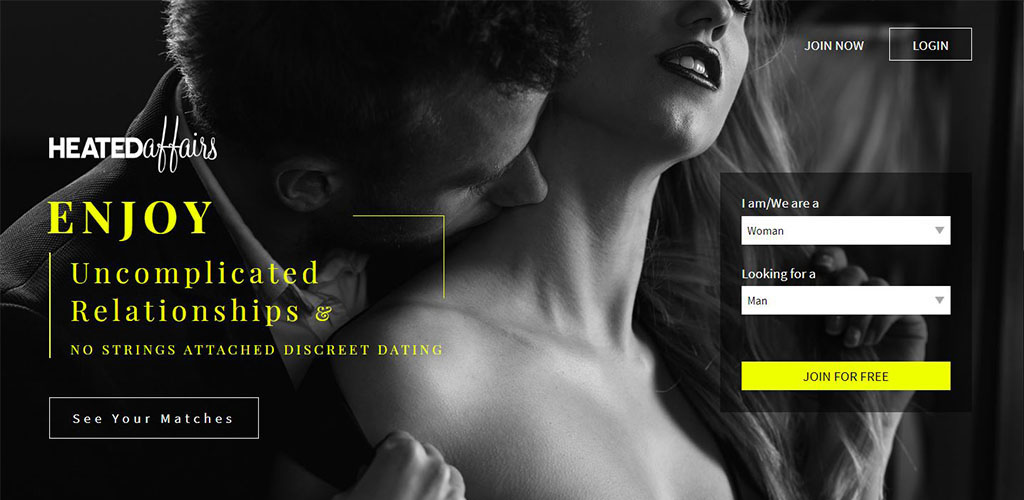 When a girl just wants to get some action in Ottawa without having to head out to the bar, she turns to Adult FriendFinder. Known as the best site for finding no-strings sex in the Ottawa region, AFF has a large user base of Ottawans. Popular with girls in their 20s, AFF is a great way for guys to get some action without actually having a girlfriend.
Another thing that makes AFF so awesome is that, unlike Tinder, you don't have to be a perfect 10 to sleep with hot girls. That's because the girls using this site are more focused on finding guys who share their sexual appetites. That doesn't mean you shouldn't try to look your best. It's just that you don't have to look like a male model to get lucky.
Another plus about AFF is that it's so user-friendly. You can search for girls within a certain distance or based on kinks. You can also tailor it to search within certain ethnicities, based on hair colour or even cup size. Knowing all of that, it should come as no surprise that AFF is our favourite site for finding flings. Try it for yourself for free and see what all of the buzz is about.
Try Adult FriendFinder For Free!
If you haven't had much luck meeting girls who are just looking to hook up you really need to
check out Adult FriendFinder's free trial
ASAP. When it comes to a site that actually delivers and helps guys meet girls just looking to fool around, we haven't found anything else better (even after trying out 100+ of them). Check them out for free!
The hottest girls in Ottawa are always at our favorite clubs
There's always a bevy of beauties drinking and dancing at the hottest Ottawa clubs. Here are some of our personal favourites:
The Twenty Seven Club is the best place to pick up girls in Ottawa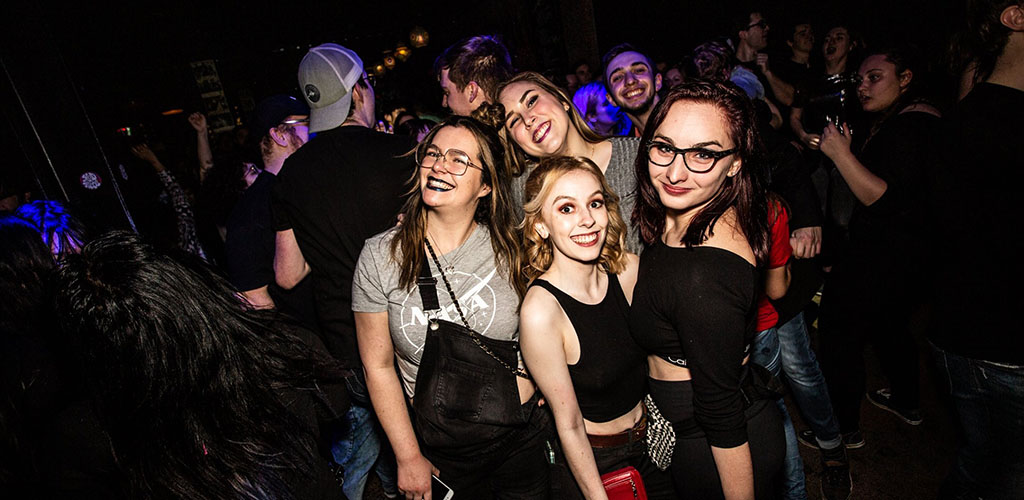 @the27clubottawa
If you're looking for girls who like to party, you'll always find plenty of them at the Twenty Seven Club. The combination of live music with a traditional club atmosphere makes this a natural choice for drinking and dancing the night away with sexy Ottawa girls.
One of the best things about this night club is the eclectic mix of music. This club caters to every style from hip hop to metal and everything in between. Add that to this club's great drink specials and you know you'll have a good time here. Open until 2:30 a.m., Fridays and Saturdays are always the busiest nights, making The Twenty Seven Club the best place to pick up girls in Ottawa.
It's all about the music — and the girls — at City at Night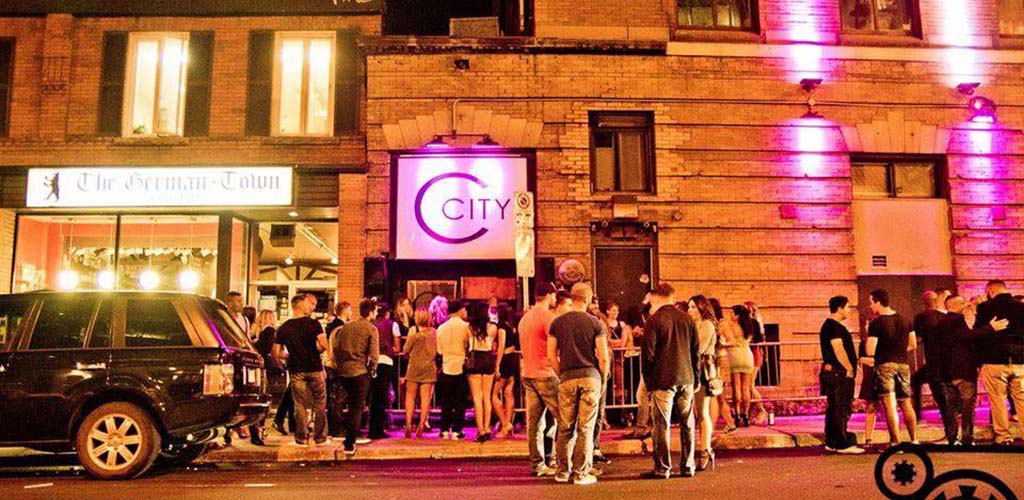 @cityatnightottawa
One of the best things about this club is that it's not at all unusual to find confident and sexy girls here on their own. Surprised? Don't be. Aside from the music, this club is known for the emphasis it places on the safety and respect of its female patrons. So, even though this club is smaller than some of its peers, you'll always find lots of sexy Ottawa girls here.
The other great thing about City at Night is the music. Some of the capital's best DJs and artists play here, packing the dance floor every weekend. So, if you want to have fun and meet lots of girls, this is a great club to do just that.
Honorable Mention Clubs
You'll also want to give these other clubs a try: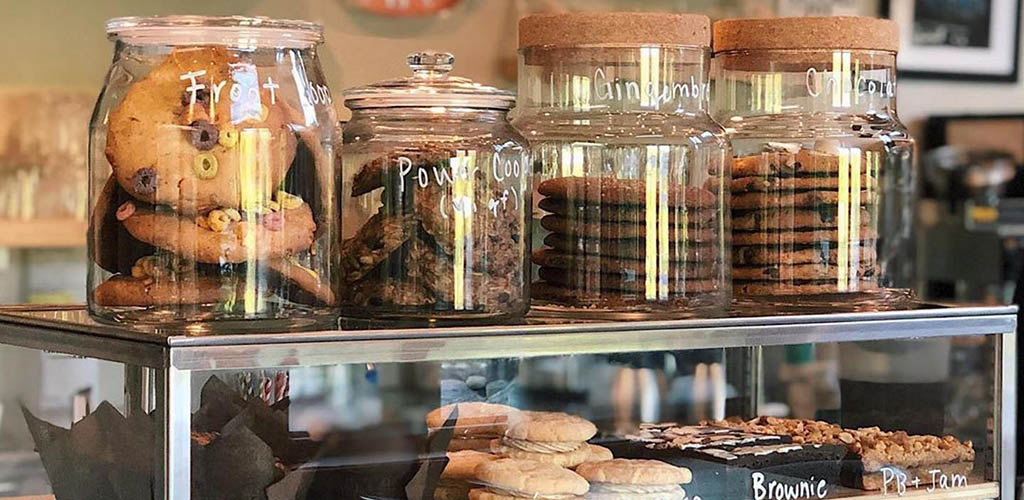 @RedDoorProvisions
This great little coffee shop, located in the New Edinburgh neighbourhood of Ottawa, is popular with students and young professionals alike for its coffee beverages, beer and wine. This is the perfect place for work and study. But it's also perfect for catching up with friends or popping in alone for a quick drink. And that's why you'll always see lots of ladies here enjoying their beverage of choice.
Red Door also features tea, homemade sodas, baked goods and lunch items, including an impressive grilled cheese menu. Whether you sit inside or out on the patio, the best time to run into sexy single Ottawa girls here is the lunch hour and on weekends.
eHarmony the best app to help you find hot Ottawa girls who want a boyfriend (try it here for free)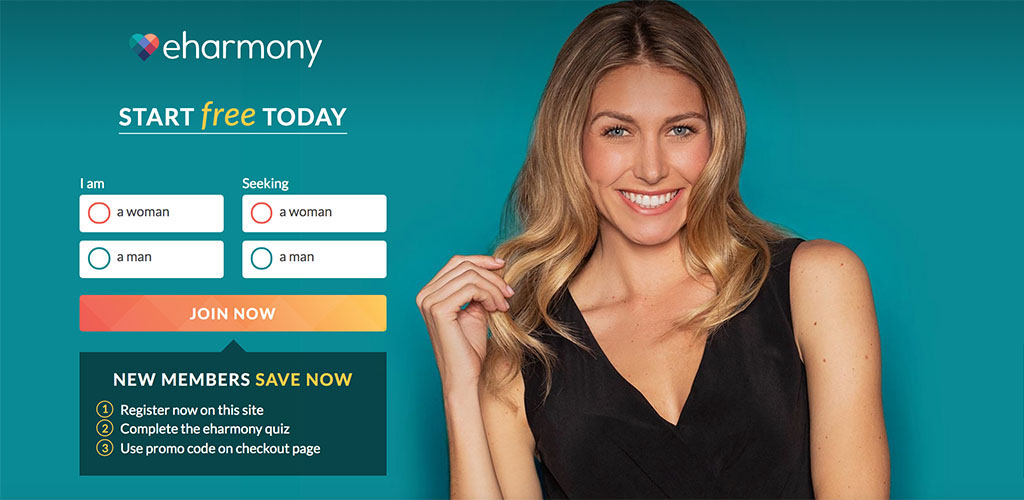 If a girlfriend is what you seek, then eHarmony is far and away your best bet. With a large Canadian membership base, it's particularly popular in larger urban areas such as Ottawa.
eHarmony isn't free (though they do have a free trial). But have you ever heard the old saying: "you get what you pay for?" Nothing could be more true than that when it comes to dating apps. eHarmony is no doubt the best app for finding a relationship in Canada. In fact, your chance of finding love courtesy of eHarmony's Compatibility Matching System is pretty high, considering it has produced more marriages than any other dating app around.
The system finds matches based on the answers you gave during the 15-minute questionnaire at signup. It's these answers that enable the app to match you with compatible girls. And, when you go out on that first date, you'll know that you'll have lots to talk about, even if there isn't a spark. But, who knows, maybe you'll be one of the lucky ones and your first match will be "the one."
So give eHarmony a try — it's almost always money well spent.
More Hotspots for Finding Single Ottawa Girls
If nightclubs aren't your thing, worry not. There are many other great ways to meet girls. Here are the best places to run into some of the city's hottest girls.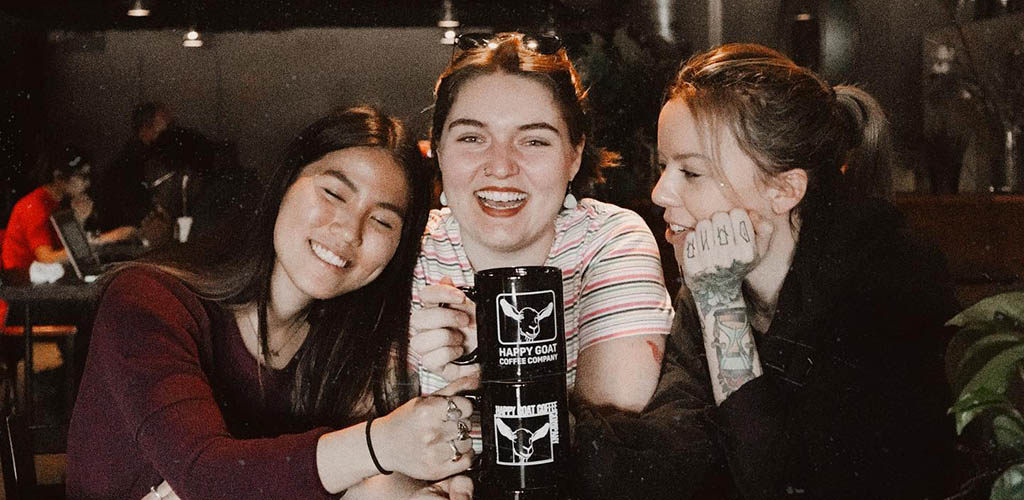 @HappyGoatCoffee
If you want to meet cute girls while enjoying a great cup of joe, this is the coffee shop for you. Although Happy Goat has several locations in Ottawa, the Sandy Hill location that's just three minutes from the University of Ottawa campus is your best bet.
The coffee, hot chocolate and sweet treats really are to-die-for. And that's why you'll often find the tables filled with girls chatting with friends or working on their laptops while enjoying a drink and dessert.
This spot also serves craft beer starting at 4 p.m. But the best time to meet girls is probably mid- to late afternoon. That's when they're done with classes for the day. So head on over for a coffee and pull up a chair near a cute girl.
Tinder is a pretty reliable app for finding sexy Ottawa girls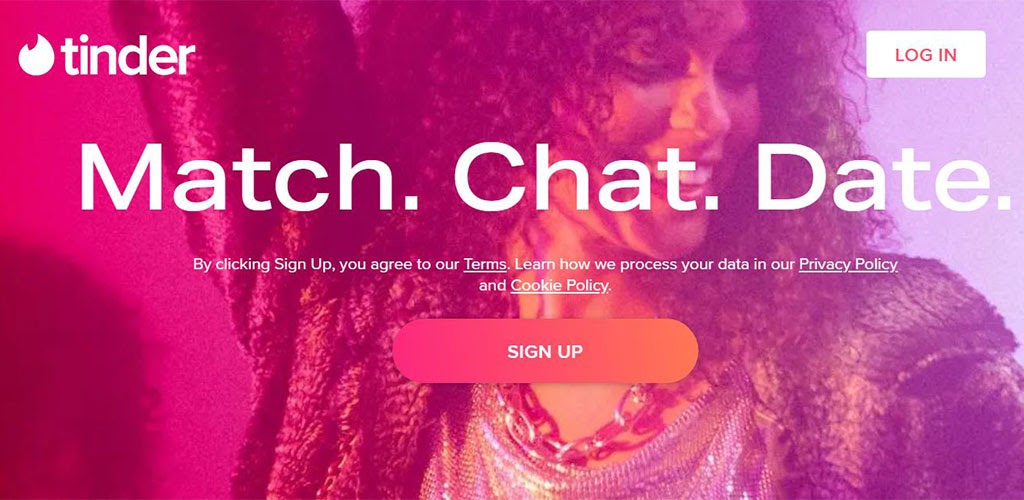 Whether you're looking for a date or casual fling, Tinder is the place to be. It's one of the easiest ways to meet some of Ottawa's hottest girls — but only if you're hot too. If you're more average guy than Hollywood handsome, you may find Tinder to be an exercise in futility. This app is one of the most superficial out there, with people only swiping right on the hottest users. If you're a solid 9 or 10 out of 10, this can be one of the best places to pick up girls in Ottawa. If you're not quite as high up on the scale, you may want to give this app a pass.
One thing we can guarantee is that many of hottest single girls in Ottawa are using this app. So if you have great photos and an eye-catching Tinder bio, this can be one of the best ways to land yourself some very sexy dates.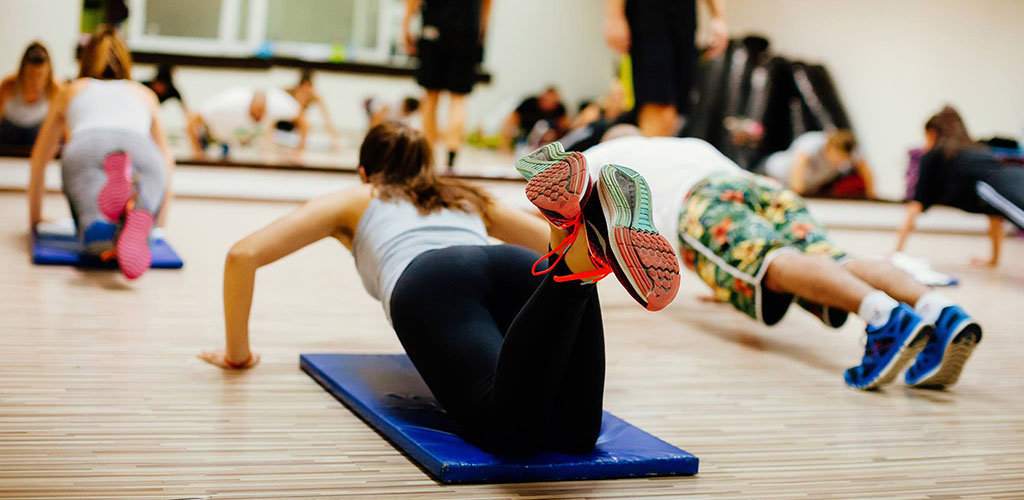 @anytimefitness
If you want to get fit and meet a lot of sexy girls, it's hard to beat Anytime Fitness. This gym, which is open 24/7, is popular for its convenience and its classes. From spinning and zumba to cardio, body conditioning and yoga, there's literally a class for everyone. The key is to see how many girls are attending the classes before signing up.
You can always bond with a hottie next to you on the elliptical or treadmill. But we highly recommend giving a class a try, even if it's out of your comfort zone. Nothing gives you a better opportunity to chat with girls than sweating it out in a yoga or Zumba class.
Catch some shows — and meet girls — at Buskerfest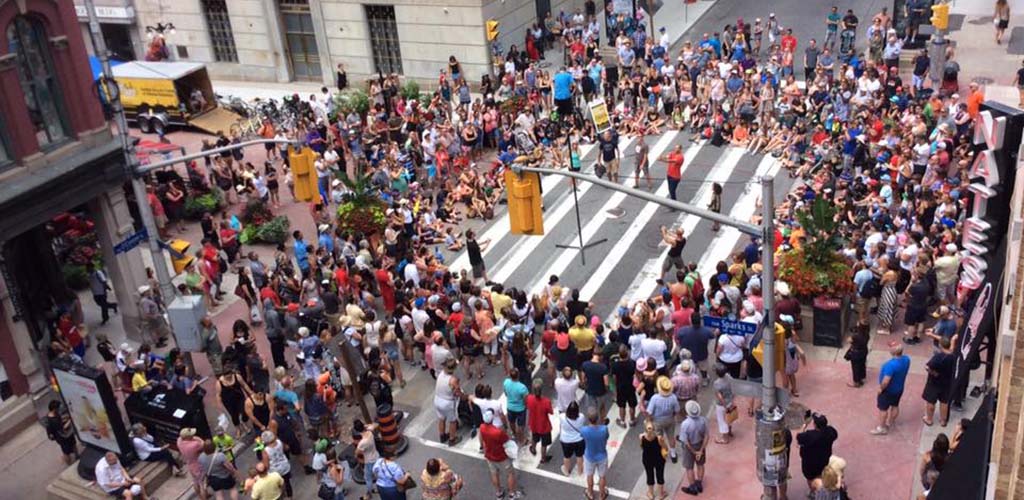 @ottawabuskerfest
This amazing free event attracts thousands each summer to watch the biggest lineup of international street performers around. From acrobats to magicians, there really is a lot to see and watch — including all of the cute girls who show up.
Located on Sparks Street, there are always four full days of shows. While this is a family-friendly event, the late-night Buskers and Burlesque show is an adults-only venue. That might just be one of the best places to pick up girls in Ottawa.