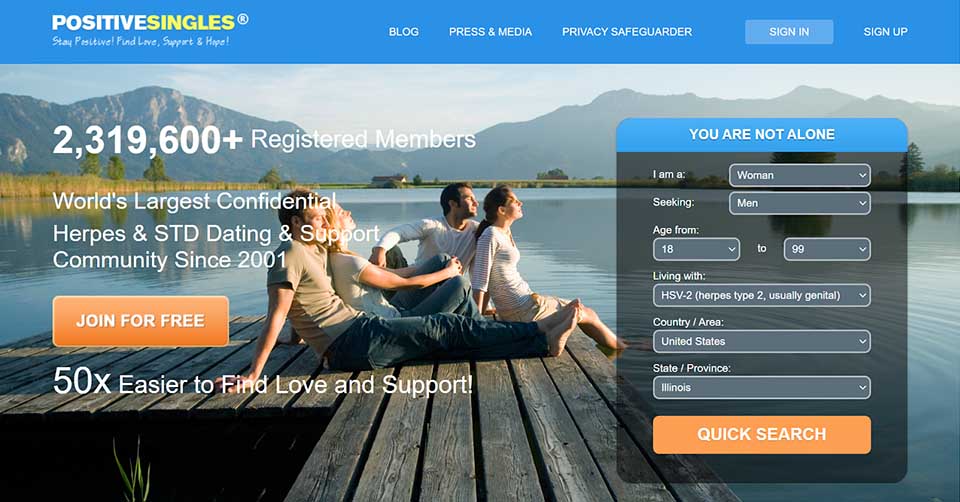 I'm a huge fan of online dating for a host of reasons. One major benefit that doesn't get nearly enough attention is how inclusive it can be. Positive Singles is a perfect example of precisely that — creating a safe environment for people who share a similar situation.
For those who haven't heard of it before, the Positive Singles dating app isn't about people with a positive attitude. It's actually there for people who have a lifelong STD(s) like HSV or HIV.
Naturally, having something like HIV can make regular dating apps and websites more of a challenge, although still usable. By creating a platform specifically for a user base that shares this same difficulty, it makes for a better, safer experience for everyone involved.
The idea seems great on the surface but before writing this review, I wanted to try it out for myself. I used the Positive Singles dating app for around a month, both in a web browser and through their iOS app. As always, I started out using the free version to see if it's actually a viable option since this is usually the best place to start. From there, I went on to use the paid version for a couple of weeks.
In the process of reviewing so many dating apps, I've seen my share of worthless premium subscriptions. In preparing for this Positive Singles dating app review, I'm glad I took the time to test their premium subscription too. Ultimately, this site is legitimate but whether or not it's useful for setting up real dates. . . read on to decide for yourself.
How I Reviewed PositiveSingles.com and Why It Matters
At Beyond Ages, we take the time-consuming and expensive approach to reviewing dating and hookup apps. So many reviews out there are either compilations of other reviews or reviews written after spending 20 minutes using a free version. We do things very differently.
The only way you can get the full picture of how a site or app can improve your dating life is to give both their free and paid versions a try. That's exactly what we do! Don't listen to any reviews that don't take this basic step!
For this review I did the following in order to get a complete understanding of how successful most guys would be using Positive Singles:
My review process
I spent several weeks using both the free and paid versions of the site
I examined every corner of the site and tried out all the different features
I sent several dozen messages to women of all kinds
I followed up consistently using tried-and-true techniques that we teach that have led to hundreds of dates for me personally
I did my best to set up as many dates as possible from the conversations I started
I then compared my findings to those from the 100+ other dating and hookup apps we have recently reviewed to understand where PositiveSingles stands
This is the only way you can truly understand if this is a quality site worth your time or just another ripoff. There are tons of low-quality sites out there that you absolutely want to avoid and only a handful that are actually worth your time.
The Beyond Ages team and I have reviewed over 100 different dating and hookup sites over the past year or so. We put a ton of time into finding the best options and have had a lot of success meeting women on the best options out there. You won't find anyone else who has more experience on so many different apps and sites.
Let's get started with my Positive Singles review and talk about exactly how this all went.
Positive Singles Dating App Review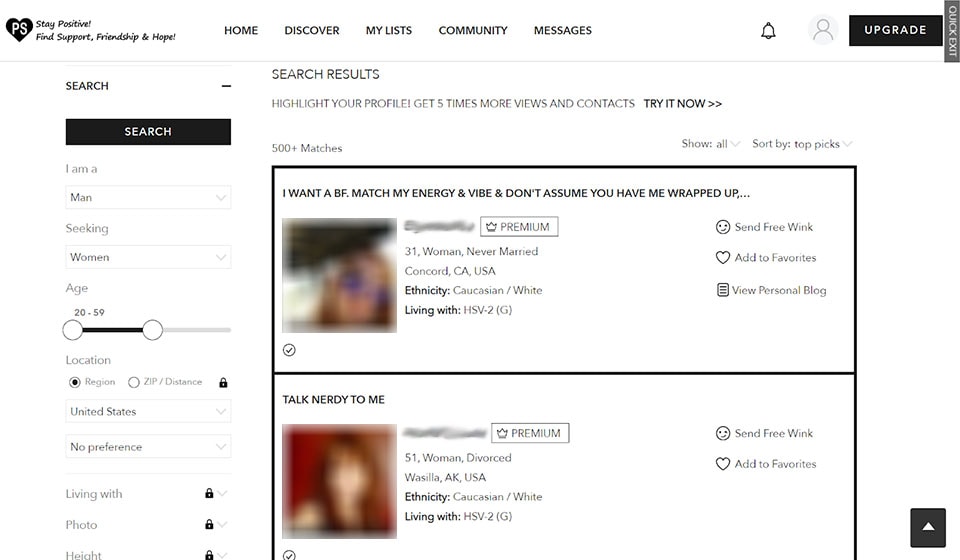 First up, let's take a look at a high-level overview of my experience using this app. This helps put it into context by comparing it against one of the bigger names in the industry, eHarmony. Since PositiveSingles.com is geared towards those who want to find relationships, we thought the biggest name in the industry would be a good benchmark for comparison.
Positive Singles has put a lot of effort into building a feature-packed dating app but is the end result worthwhile?
Overall

Our team rates each site objectively based on many hours of independent research, the features each site offers, and how it compares with other sites. The ratings are the opinion of our editors and their extensive experience.

6
9.5
Quality of Women

Our opinion of how attractive the typical woman is that uses this site and how easy they are to connect with compared to other sites.

6
9
Popular

How many people are using this site to actually meet people compared to other sites.

5
9
Usability

How easy is this site to use and how quickly can an average person begin meeting people compared to other sites.

8
10
Privacy & Safety

Does this site take proper precautions to safeguard its members, their identity, and their data.

10
10
Effective

Our opinion of how easily an average person will be able to achieve their dating goals with this site compared to other sites.

5
9
Value

Will the time and money spent using this site pay off for an average person based on the opinions and experience of our editors.

5
10
Our Recommendation
The numbers tell an accurate story in themselves here. The best way I could sum up my experience with this app is "perfectly middle of the road". It's not a scam by any means, it feels like a safe and inclusive environment and does what the site claims. The problem is, while there's an active community, you'll find more penpals than real-world dates.
Great features to ensure the community is lively
Full credit to the developers, they've done a great job nurturing a lively community with engaged users. They've also put together a wide range of information to help their user base stay safe out there. It covers everything from managing their condition to safe dating practices in general.
Tailored to suit singles with a positive diagnosis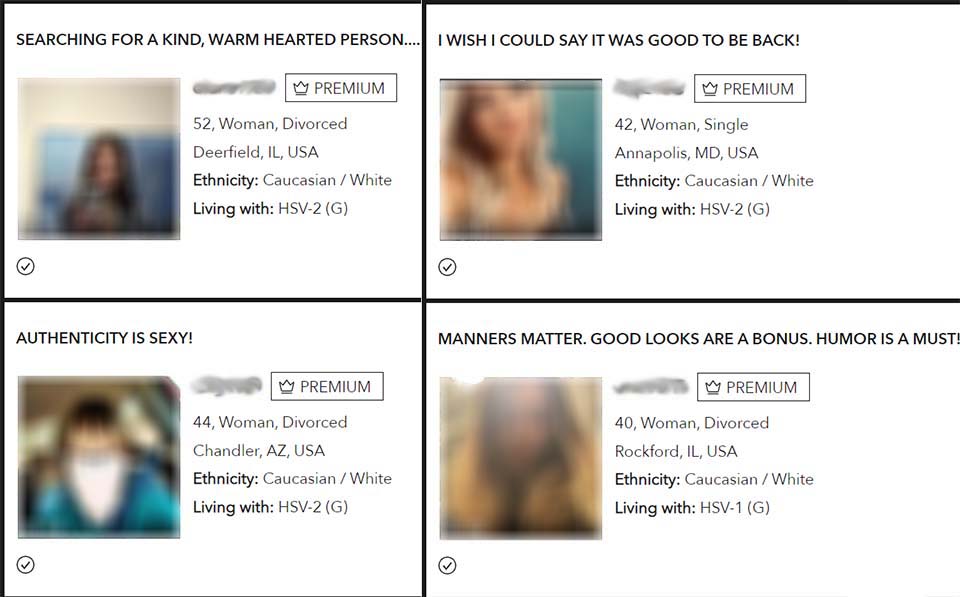 By all means, they've done their research and understand their target audience. It seems the biggest holdback is the fact that their target audience is understandably hesitant about dating with their condition. That makes this fact both the biggest drawcard for this site and its Achilles heel at the same time.
Overall, if you've tested positive for an incurable STD, I'd suggest trying the Positive Singles dating app for yourself. I'd also recommend you jump straight to the paid subscription for a month. As a free user, there was plenty to look at but not much to do.
Why you should still consider eHarmony as a serious contender
As much as I enjoyed my experience testing out PositiveSingles, I found that the community was not as active as those on other bigger sites. This is to be expected since PositiveSingles.com caters to a very niche audience.
With that in mind, I think that you can cast a wider net through eHarmony. While eHarmony doesn't have a specific filter to help you search for those who are also positive, the community is large enough that you'll find people who are open to dating those with such a diagnosis.
eHarmony's advanced algorithm tailors your matches to your preferences and personality. So if dating has been a huge struggle for you, eHarmony's advanced technology and large userbase will help you find your perfect match.
Pros and Cons of Positive Singles
Still not sure what to make of Positive Singles? Here's a summary of what we liked and didn't like about this site.
A wealth of great information around STDs and safe online dating
Clean, intuitive interface both in a browser and through their smartphone app
Safe and secure with no signs of scam activity
A reasonably priced premium membership
An active user base
Their user base is happy to chat but actual dates are a slow process
You will need to pay for a premium membership to get any benefit
Profiles, pictures and members
Every time I review a dating app, the member profiles are the first thing I pay close attention to. It's a great indication of how well set out the site is and what type of users you're looking at.
On Positive Singles, we were off to a great start. A well-thought-out profile design, users who've all taken the time to complete their profile and add multiple, quality photos. This made it so easy to decide who I'm interested in talking to at a glance.
You also have the option to specify which STD(s) you have. Premium members can then use this as part of their filtering. It makes sense that if you have genital herpes, you'd be fine with dating someone who has the same but may have reservations about something like HIV.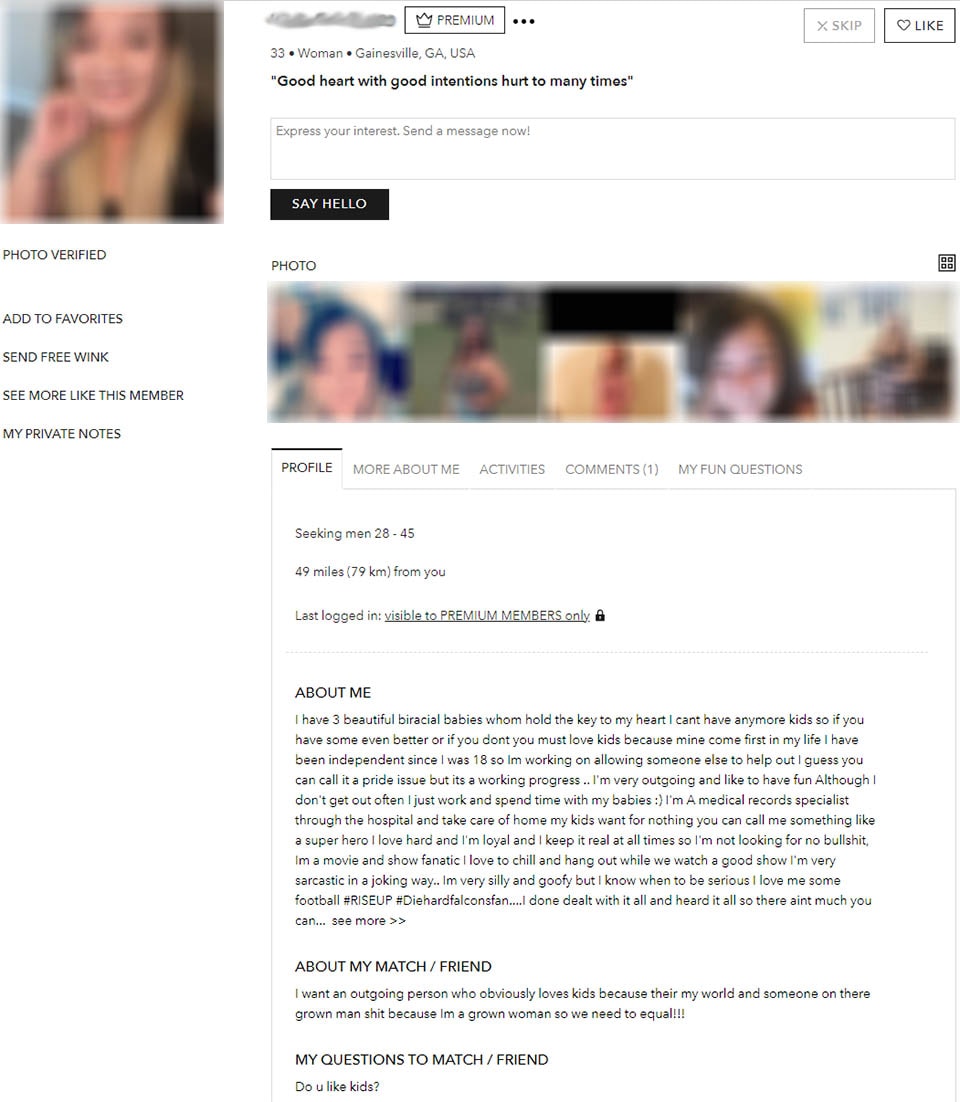 What surprised me with this user base was the fact that virtually every person seems to know exactly what they want and put it right there in the headline. I really appreciate that fact because it cuts down on the guesswork right away.
On that note, if you're looking for hookups, this isn't the app for you. Most of the women I came across are very open about the fact that they're looking for a relationship.

Users have lost faith in the app overall
Another very clear trend I came across is users who seem to have been using the app for a while with no luck. They echo the same sentiment I shared above — that they've found plenty of people to chat to but finding a date is difficult.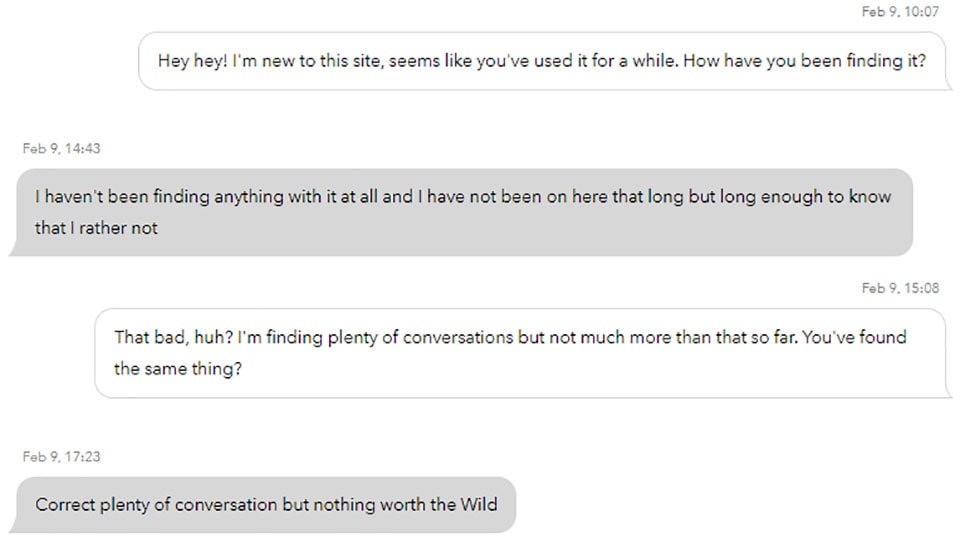 It's an interesting paradox because this notion is shared by both free and premium users. People are paying for this dating app every month but still complaining about how useless it is.
Sadly for Positive Singles, this point seems to be so pronounced that it's now engrained in the culture of their users.
Pay close attention to the location of other users
This is a small but irritating flaw I noticed while actively seeking new matches. I have my location set correctly to show me as being here in Atlanta. Despite this location and the fact I set my filter to show users within 50 miles, I'm constantly contacted by members from across the country.
It makes sense that I can't stop people messaging me from outside of this 50 mile radius. It's just frustrating that so many messages and notifications are from women that aren't even in my state.
This is also a factor that frustrates other users and I can see why. Nothing worse than chatting with someone for 20 minutes, only to realize they live on the other side of the country.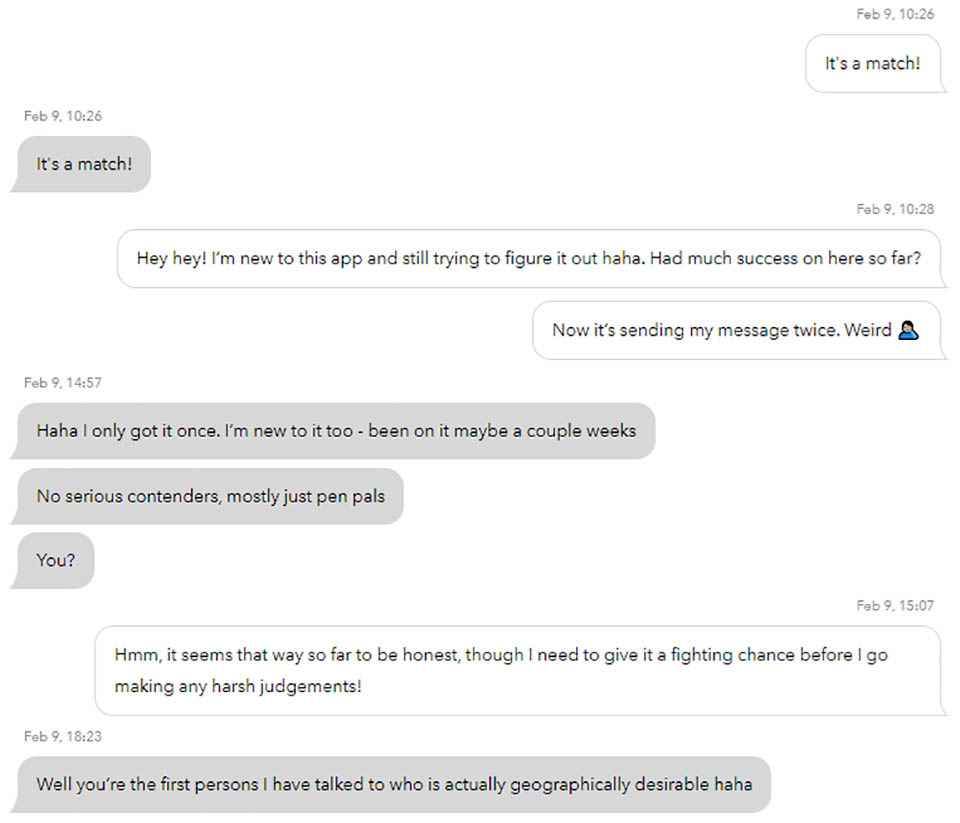 Positive Singles design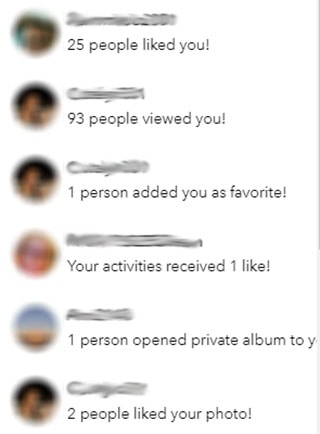 The overall design of the app is solid. It's not "great" by any means but it's functional and the layout makes sense. I've found the sheer volume of notifications to be overwhelming to the point where I started ignoring them, though.
Right now, I have 123 unread notifications! Honestly, who needs a separate notification for every time someone likes you, views your profile, adds you as a favorite, looks at your photos, etc.?
Beyond this frustrating factor, everything else on the website and app makes sense. You discover new users by looking under the Discover menu. You search for new users using the Search function. You find your messages under Messages. . . you get the drift.
Finding new matches on Positive Singles
Finding new matches is exactly how it should be on a modern dating app. It's simple, intuitive and effective.
You set your filters, decide which profiles you're interested in and you get to communicate with them.
On the desktop version, this is mostly done by using the Search feature. As a free user, you can add them to your favorites or send them a "Wink" (a short, generic message that goes mostly ignored). As a paid user, you can either do this or click their profile and send them a message directly.
If you prefer, you can also use Spark which works exactly the same as apps like Tinder and Bumble. Swipe your way through a stack of profiles, saying "yes" or "no" on each. If you both like each other it's a match and you can chat. . . which is strange since you can also just chat directly from their profile without needing to match.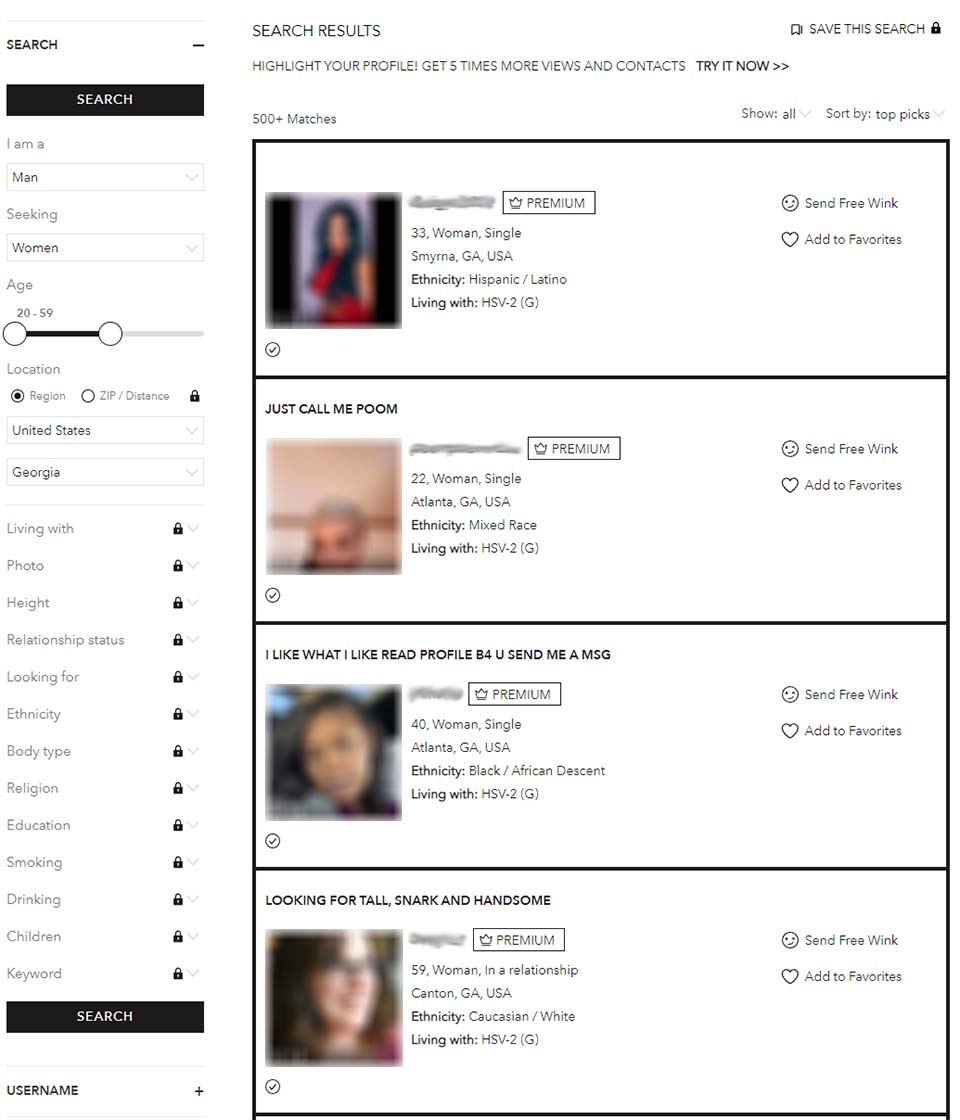 Using the smartphone app, you can get these same options with a different layout. They've done a great job of making these same features available on a phone's limited screen size while keeping it clean.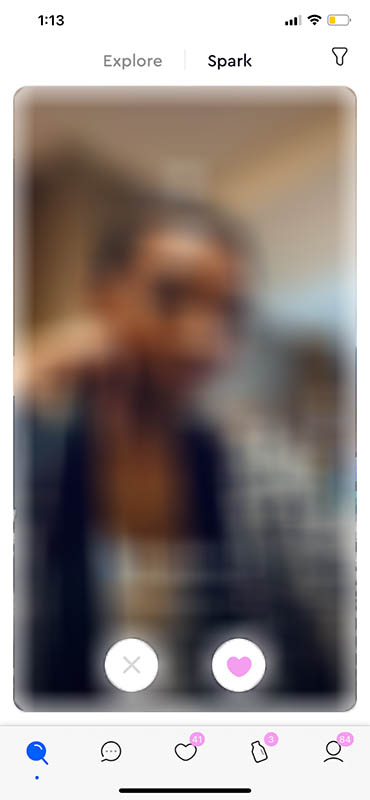 An active, social community
Unlike most dating apps, Positive Singles has a lot of social functionality that feels very similar to Facebook. Users can post new photos or status updates that go into nearby users' "Latest Activities" feed on the home page.
From there, others can like and comment, just like other social media platforms. I don't know that it's necessarily helpful, though I suppose it does give users a sense of community where they share similar diagnoses.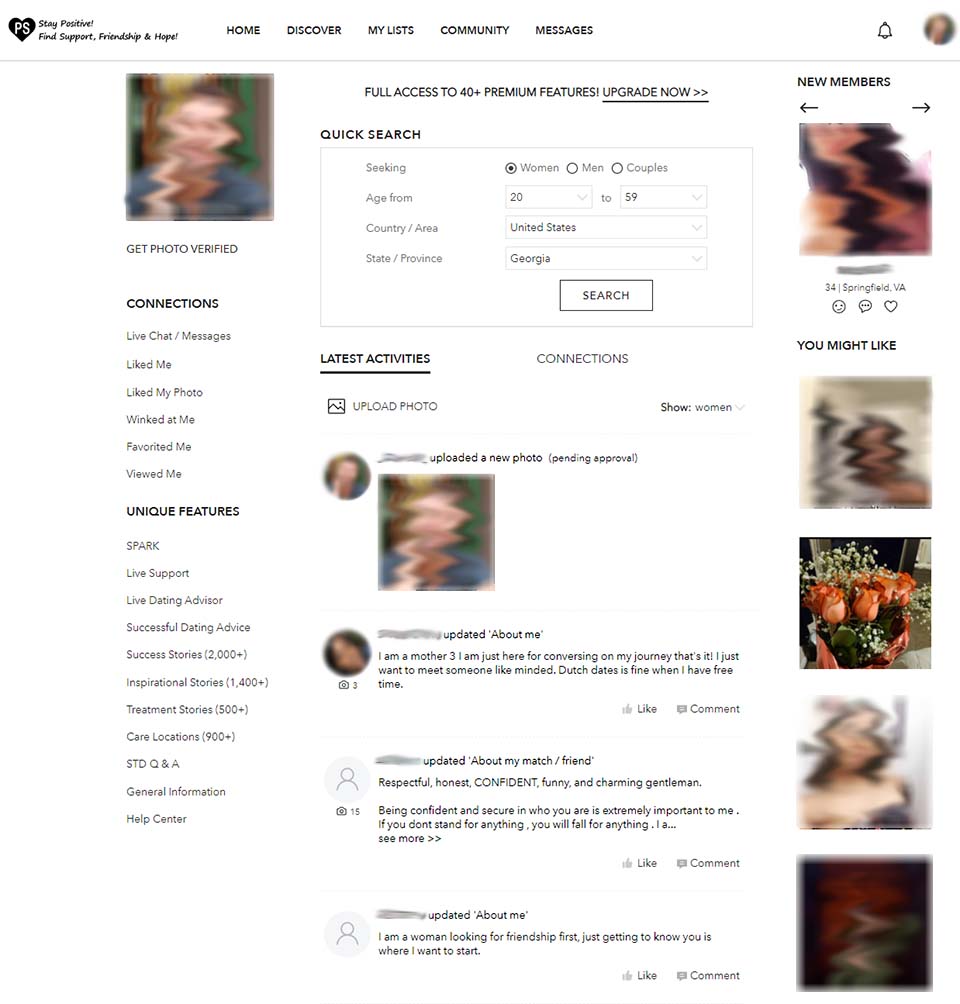 The other very strange function you'll find exclusively in the smartphone app is what they call Drift Bottle. You can write a short message or choose a photo to put in a bottle for another random user to "find" and open. The other user(s) can then reply to your note which initiates a conversation. From what I could tell, this can be anyone — male, female, any location, any age. Completely random.
You have a limit of how many you can open each day, depending on whether you're a free or paid member. Why anyone uses this is beyond me but. . . it's there. If putting messages into the ether and maybe getting a response from a random user is your thing, you're in luck I guess.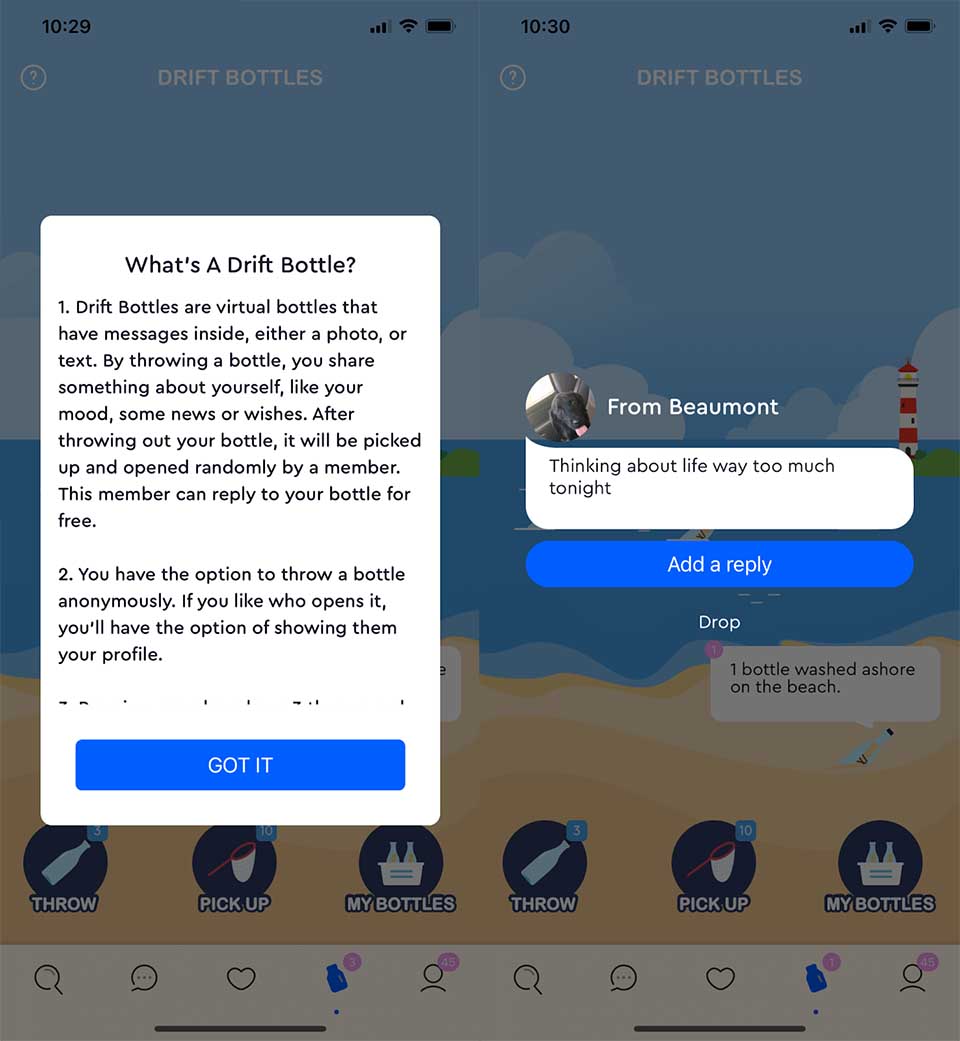 Communicating with members on Positive Singles
Outside of this like/comment functionality, communicating with members is very simple. As a free member, you just click "Wink" on their profile to send them a wink. As a paid member, you can type an opening message to start the conversation.
As for how this communication goes, it's a mixed bag, which is to be expected on any app.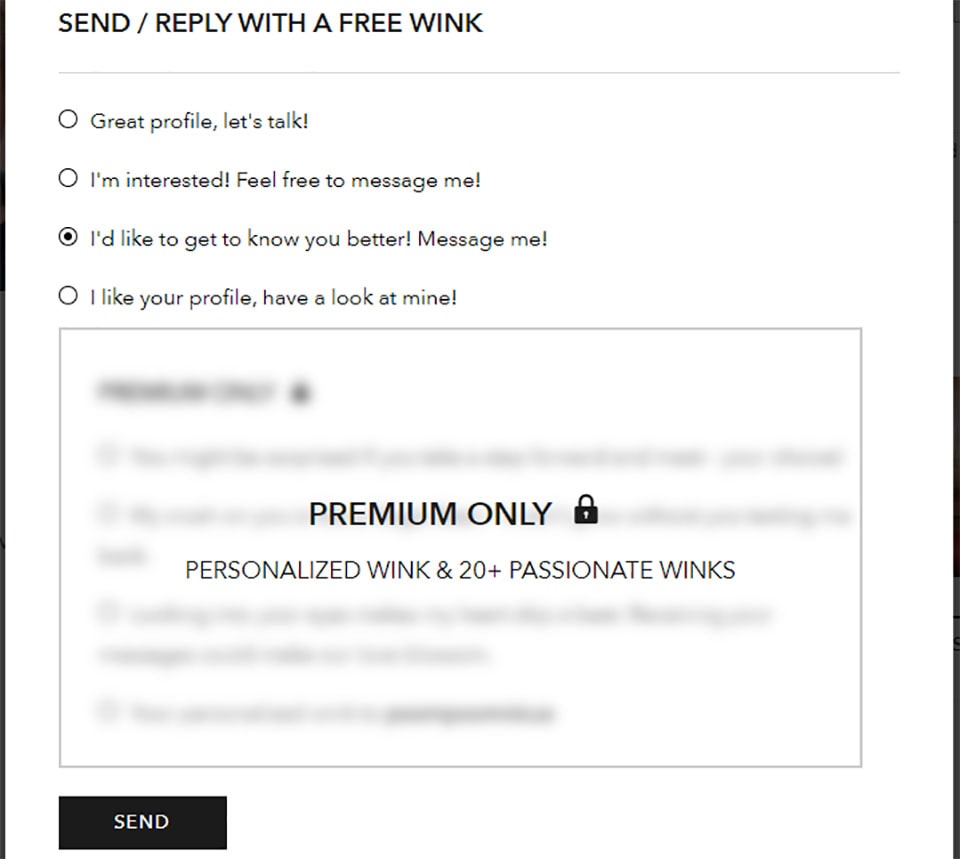 In my month of using this app, I had two women who were interested in setting up a date with me. Honestly, it took minimal back and forth to reach this point which was surprising. The thing is, most users just don't seem to be into it.
After seeing this, it wasn't surprising to see other members complaining about this exact thing. If nothing else, it was nice to know it's an issue with the user base, not the way I was using it!
My best advice here would be to stay positive (no pun intended) and don't be afraid to escalate quickly. In fact, I found it helpful to use their frustration over a lack of dates as the perfect opportunity to escalate.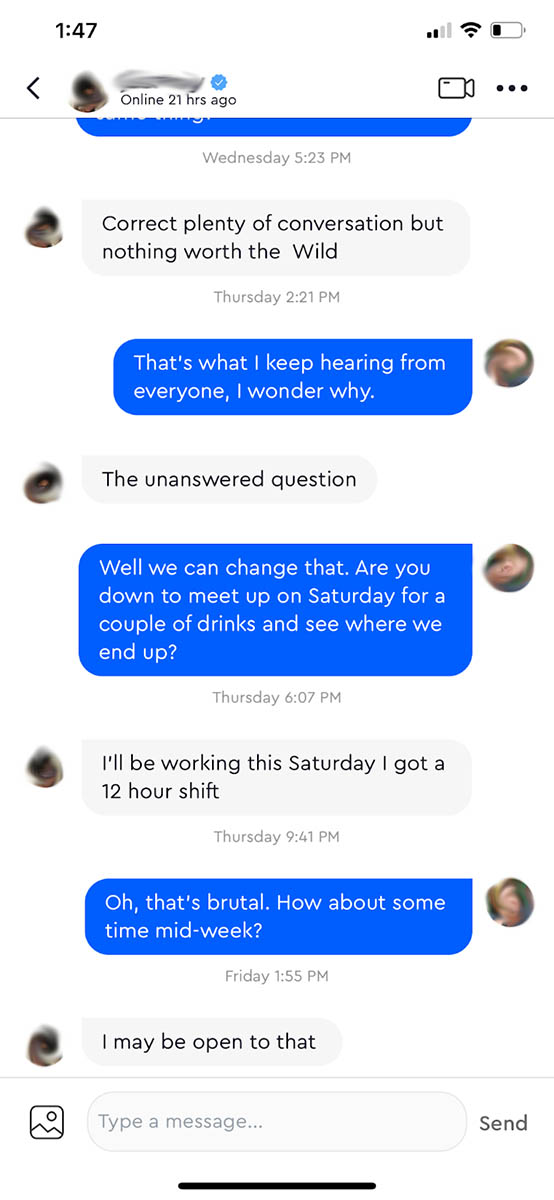 That said, some people are just feeling it out and may not be comfortable just yet. Like any app, pay attention to their profile, get a feel for how comfortable they are and act accordingly. Dating with an STD can make dating feel even more intimidating than normal. It's important to keep that in mind and be patient with those who need time.
What can you do with a free membership?
As a free user, you can still do most things in this app. The reason I strongly suggest jumping straight into a paid membership is that you can only send "Winks" without it. When you can't easily communicate with other members, you're only going to get so far.
There are a lot of functions on this site but the important ones you can use as a free user include:
Setting up a profile
Search for other users
Swiping left or right on profiles using Spark
View member profiles and their public photos
Send generic 'Winks' to other members
Communicate with members who message you or respond to your Wink
Like and comment on other users' posts
Access their blog and other great resources
This is the main reason I'd suggest diving straight in with a one month subscription if you're going to try it out. I had zero success as a free user. I'm assuming it's because the Winks are overused and unimaginative.
Advertisements
Always a great sign of a legitimate app, there are zero ads on Positive Singles. Presumably, their business model relies on paid subscriptions for their income.
Pricing
This app uses a very standard subscription model. You sign up for a predetermined period of time and the longer you sign up for, the cheaper it gets on a monthly basis.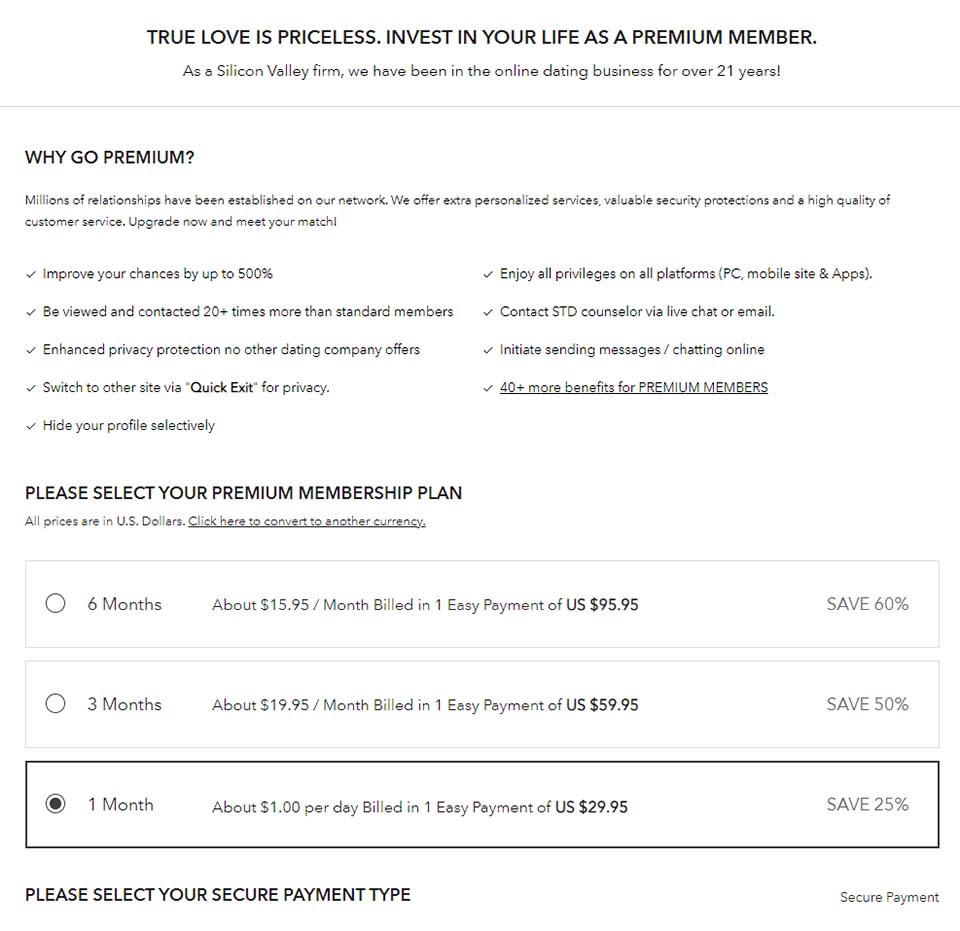 You're paying $29.95 for a one-month subscription which is steep compared to other dating apps. With that said, this is a niche service, so it may be worth the added cost.
This price is also a deterrent, pushing you to commit to a longer timeframe. When you look at the 6 month option, it's just $95.95 — $16.99 per month. This is within a standard range you can expect from most dating apps.
Access to an "STD Counsellor" via live chat or email
I applaud Positive Singles for including this feature. As part of your paid membership, you can chat with a counselor who can give you professional guidance.
Particularly for those who are dealing with a new diagnosis, having this professional help can be a huge help. Given the option to communicate via Live Chat even allows you to keep a sense of anonymity.
You'll also find a Q&A for STDs and a live dating advisor which really helps to round things out. It's a great indication that they really are there to facilitate safe, healthy dating habits with a well-supported community.
If you're struggling with your condition, I'd highly recommend making use of these features.
Traffic

Positive Singles seems to have a fair amount of traffic that has remained consistent over the years. It may not be as high as other more popular dating sites (especially since it's such a niche site), but it's a good amount of traffic for a dating site.
Positive Singles Dating App Review: FAQ
If you're not quite sure what to make of PositiveSingles yet, here are some FAQs to help you out.
What is PositiveSingles.com?
Positive Singles is a dating app set up to cater to users who have tested positive for incurable STDs. They've done a great job of creating a safe and informed environment for their user base.
How do I contact Positive Singles?
You can visit their "Contact Us" page to find the right avenue to send your concerns. I didn't really need to use this feature. But considering it's a decent site, I imagine it won't be difficult to contact someone on the site.
How do you log into PositiveSingles?
All you need to create an account and log into Positive Singles is an email address. You'll be run through a very simple wizard that takes less than 60 seconds to complete your profile.
After that, you can continue using either the smartphone app or browser version — your profile will work for both.
What are Positive Singles alternatives?
Positive Singles is the largest site in this particular niche. The closest competitors I've been able to find are even more niche, though I haven't personally used them.
For users with Herpes, there's HerpesPeopleMeet.com.
For those with HIV, you can check out POZpersonals.
How do you use Positive Singles.com for free?
You can sign up and start using Positive Singles without paying a cent. In fact, you can even send "Winks" and have conversations with people who message you, all as a free user.
You also have access to their dating advice and STD-related tips in their blog. The biggest hindrance you'll find as a free user comes when you want to start messaging people directly.
How do you cancel your PositiveSingles membership?
Cancelling a paid subscription for Positive Singles is very simple. Below are the steps for each, depending on the device you used to sign up.
Desktop
Click your profile photo in the top right corner
Select Settings
Click Membership
Click "click here" in the first paragraph
Type your password into the text box for verification
Click Continue Cancellation
iOS
Launch the Settings app
Tap iTunes & App Store
Tap on your Apple ID
Tap View Apple ID when the pop up window appears
Enter your Apple ID password or fingerprint ID when prompted
Tap Subscriptions
Tap the Positive Singles subscription
Tap Cancel Subscription
Tap Confirm when prompted to confirm that you want to cancel your subscription
Android
Open the Google Play Store
Check if you're signed in to the correct Google Account
Tap Menu then Subscriptions
Select the Positive Singles subscription
Tap Cancel subscription
How do you delete your Positive Singles account?
Deleting your Positive Singles account only takes a few steps, depending on the device you're using. Steps are below for both desktop and smartphone app.
Desktop
Tap your profile photo in the top right corner
Click Settings
Select Account
Enter your password and click Submit
Scroll to the bottom and select 'Click here'
Enter your password again for verification
Click Disable Account
Smartphone App
Top the profile button (bottom right corner)
Tap Settings
Select Disable or Delete Account
Enter your password for verification
Tap Confirm
How much does PositiveSingles.com cost?
You can use Positive Singles for free, though I found it difficult to get any real conversations going as a free user.
To drastically improve your chances, you can upgrade to a premium account. Pricing depends on how long you sign up for but you have three options to choose from:
6 months: $95.95 ($15.99 per month)
3 months: $59.95 ($19.98 per month)
1 month: $29.95
Is Positive Singles legit?
Yes, Positive Singles is a legitimate dating app. I didn't see a single sign of fake accounts, dangerous or misleading messages or scams.
Is PositiveSingles a scam or real?
Positive Singles is definitely not a scam site. They have a real, active user base and a wealth of helpful info and resources to choose from.
Is PositiveSingles.com safe?
Yes, PositiveSingles.com is a safe site to use. I didn't encounter any sketchy ads or manipulative tactics while testing out the site.
How do you send messages for free on Positive Singles?
As a free user you can send a generic "Wink" to users or comment on their posts. If you want to send a custom message to someone directly, you need to upgrade to a premium account.
As a premium user, all you need to do is visit their profile and type out a message. Once a conversation has been initiated, you'll find it in Messages.
How do you search on PositiveSingles?
On both the desktop and app versions, searching for relevant matches is simple and you have two main options to do this.
You can either use the search function to narrow down your preferences (age, distance etc) or swipe left/right to find matches using the Spark function.
Is there a Positive Singles app?
Yes, Positive Singles is available on both iOS and Android. Alternatively, you can also use the desktop site.
How does the PositiveSingles.com app work?
Although it has a lot of additional features and information, at its core Positive Singles is much like other reputable dating apps.
You create a profile, complete with photos and a helpful description. You can also go through and answer a series of questions to give other members a better idea of who you are.
Once you've done that, you can find other members in your area and communicate with them to set up a date.