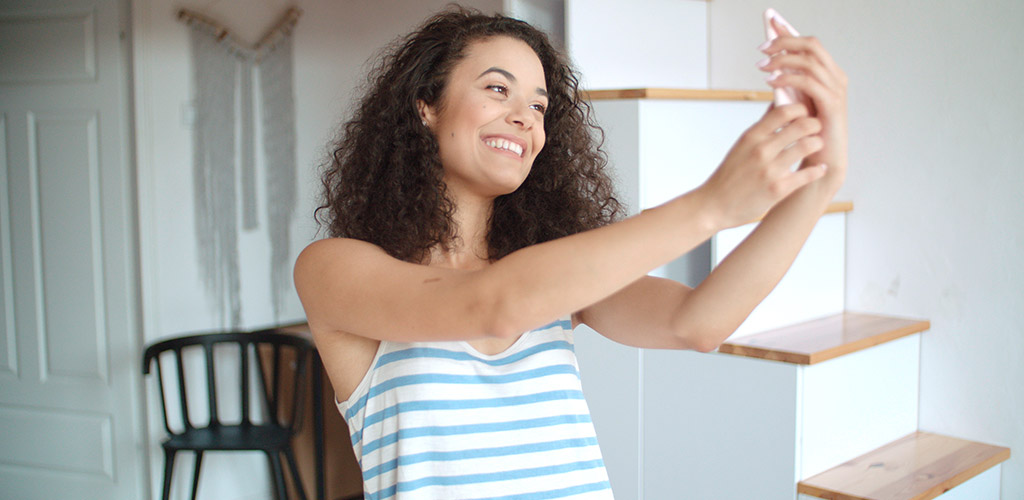 With nearly 350,000 residents, more than 55% of whom are unmarried, Riverside is a great place to be single. It's a city with a sneakily hip social scene, especially if you know where to go. And once you find the cool spots to hang, you'll find yourself surrounded by Riverside girls.
There are countless places to meet single girls in Riverside. And they're not all just downtown. We've compiled this list of the best places to meet local girls from Eastside to La Sierra. Among them are our favorite bars, clubs and coffee shops. Plus, the best place to pick up girls in Riverside near the UC campus.
Whether you're newly entering the dating scene or you're reemerging after years off the market, there's something here for you. Keep reading and be sure to comment below to let us know how our recommendations worked out for you.
How To Meet More Riverside Girls
If you've been feeling pessimistic about your love life, cheer up. This list will help you meet the sexiest, most fun single girls in Riverside.
Bars will always be home to hot Riverside girls
Even if you don't drink cocktails or can't tell the difference between IPAs and Stouts, bars are your friend. After all, that's where you'll find most single Riverside girls on any given night.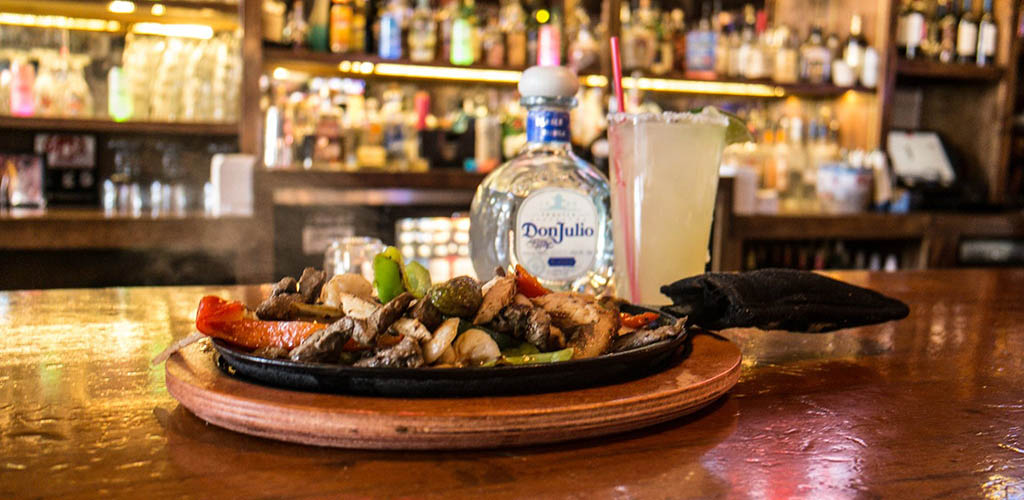 @lake.alice
On the hunt for the best place to pick up girls in Riverside, we'll obviously have to stop downtown. That is where most of the city comes to hang out, hear music and get drunk. There is a fair share of trendy cocktail bars and fancy restaurants that make for fine first date options. But, if you're looking to meet girls, follow the sound of crowds having a rollicking good time.
That ruckus is coming from Lake Alice Trading Co on University Avenue. With its mix of pool tables, dart boards and pinball machines, there's always fun going down at Lake Alice's saloon. This spot is massively popular with the coeds as well as a favorite for big groups. It's also extremely laidback, a perfect mix of dive bar vibes with college hangout looseness.
Lake Alice is not just among our favorite bars for meeting Riverside girls, it's also a surprisingly great dining spot. Their take on classic bar grub is the very definition of "comfort food". It also exemplifies why this bar is one of the best social spots in all of Riverside. Everyone there can feel comfortable and relaxed, an ideal atmosphere for getting to know a sexy stranger.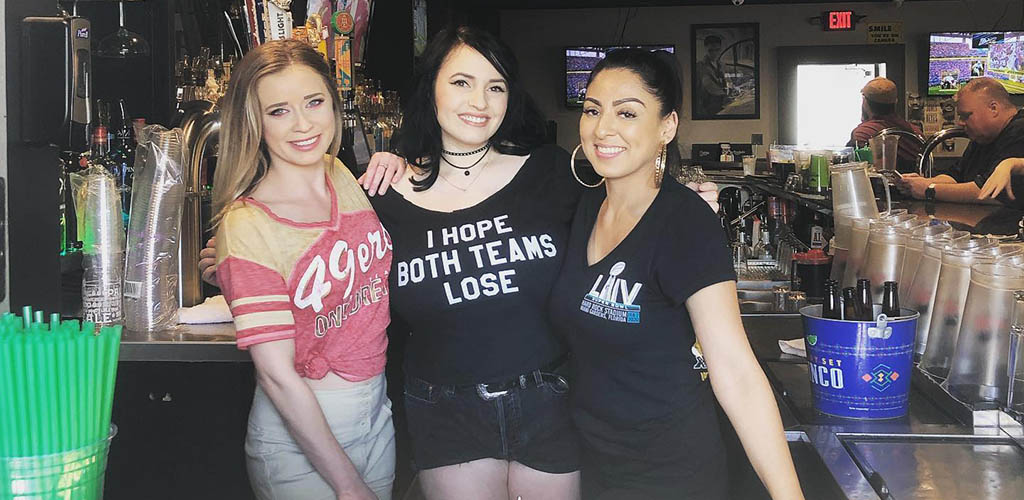 @DukesBarAndGrill
To find one of Riverside's most eclectic bar crowds, cross Route 60 to Duke's Bar & Grill. If we were naming this place, we'd call it Duke's Bar & Grill & Beer Garden & Dance Club. Quite simply, this spot defies easy classifications, but there is one thing we can say about it without question. It is one of the best spots in town for meeting hot Riverside girls.
Throughout the week, Duke's is a full-service bar with tons of space – indoors and outdoors – for spreading out. When the weather is nice, locals love to come in large groups to hang out all day drinking outside. Few environments are more conducive to meeting girls than an open-air beer garden where everyone's getting tipsy. Stick around all day and you can join the night crowds for karaoke or trivia too.
And then there are those special nights when Duke's opens its lots for a full-on dance party. It's not technically a dance club, but try telling that to the ladies getting down to the live music. In the end, it doesn't really matter what's going on at Duke's Bar & Grill. It's always packed, and that means lots of ladies. Do we need to say more?
Honorable Mention Bars
Don't stop at just two. Here are a few more dope bars for meeting sexy Riverside girls: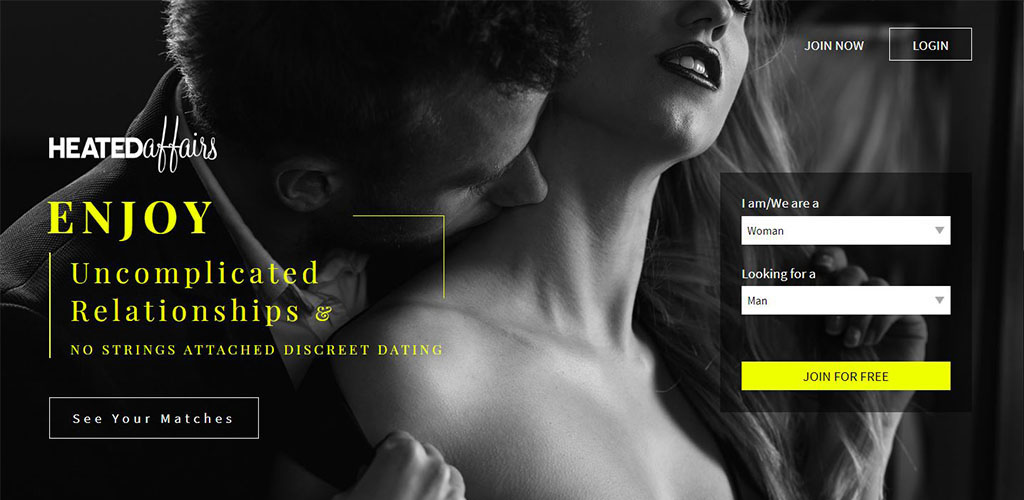 You don't have to blow your entire paycheck on whiskey sours to meet chicks. In fact, you don't even have to get dressed. There are plenty of great nightspots in town that we highly recommend. But even the hippest bars can't hope to have 90 million single people. No, for that crowd, you need Adult FriendFinder. It's the site that makes your bedroom the best place to pick up girls in Riverside.
AFF has been the most established site for casual sex since 2006. It is now one of the most popular dating sites in California and around the world. A major reason for its appeal is that AFF is a site for everyone, not just for the hottest users. Even if you're just an average looking dude, you can get lucky on the regular with AFF.
Adult FriendFinder is the most reliable site for one-night encounters and meeting friends with benefits.
AFF has also made it incredibly simple to find people who share your sexual kinks. Or, simply search for girls based on cup size or their proximity to you. Adult FriendFinder takes all the hassle out of casual meetups. That's why we regularly rank it at the top of our annual list of the best hookup sites and apps. Get with the program and sign up to the site most users would choose over any other.
Try Adult FriendFinder For Free!
If you haven't had much luck meeting girls who are just looking to hook up you really need to
check out Adult FriendFinder's free trial
ASAP. When it comes to a site that actually delivers and helps guys meet girls just looking to fool around, we haven't found anything else better (even after trying out 100+ of them). Check them out for free!
Clubs get the single girls in Riverside in the mood to party
We know there are a lot of guys who find the club scene intimidating. If that includes you, we have one piece of advice: get over it. The sexiest Riverside girls are waiting for you.
Aurea Vista is frequently the best place to pick up girls in Riverside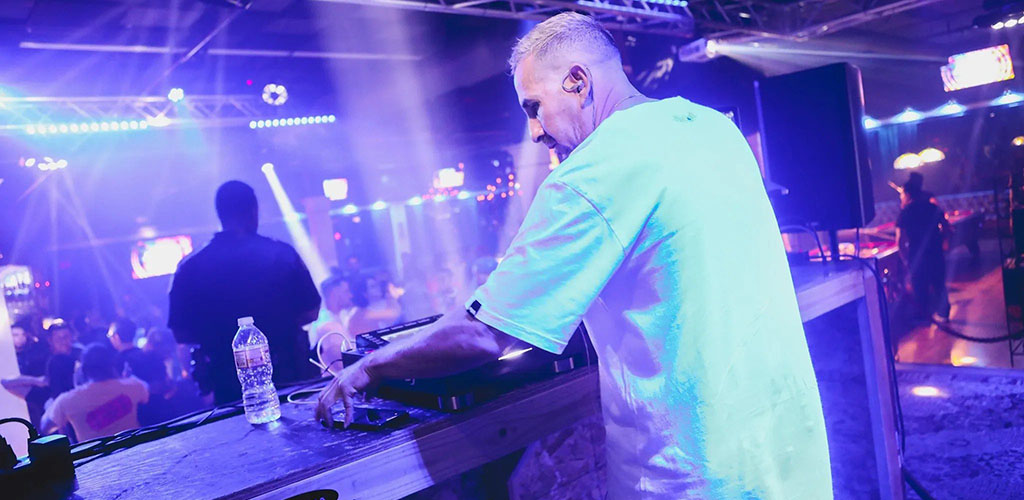 aureavista.com
The EDM dance club is the modern disco, a high-octane mix of pulsing beats and sexy bodies. The 70s-era ladies took to the floor in bell bottoms and go-go boots; these days, it's short skirts and heels. Fashion styles change and the music gets more digital, but the club remains the hottest pick up spot in town.
In this town, the hottest of those dance clubs is Aurea Vista, a strictly 25-and-under affair. Now, we don't mean you can't come in if you're over 25. Just be prepared that it's a young, hip crowd most nights, and that'll be obvious immediately. Trying to meet some young, flirty girls who are up for a good time? Then this downtown dance club is definitely the spot to be.
The music is provided by a mix of live bands and DJs, with an emphasis on electronic music. It honestly doesn't matter what they're playing, though, because the ladies are just there to dance. Is there a finer sight in the world than a horde of gorgeous girls getting down on the dance floor? Fact: from Wednesday to Saturday night, Aurea Vista is one of the best places to pick up girls in Riverside.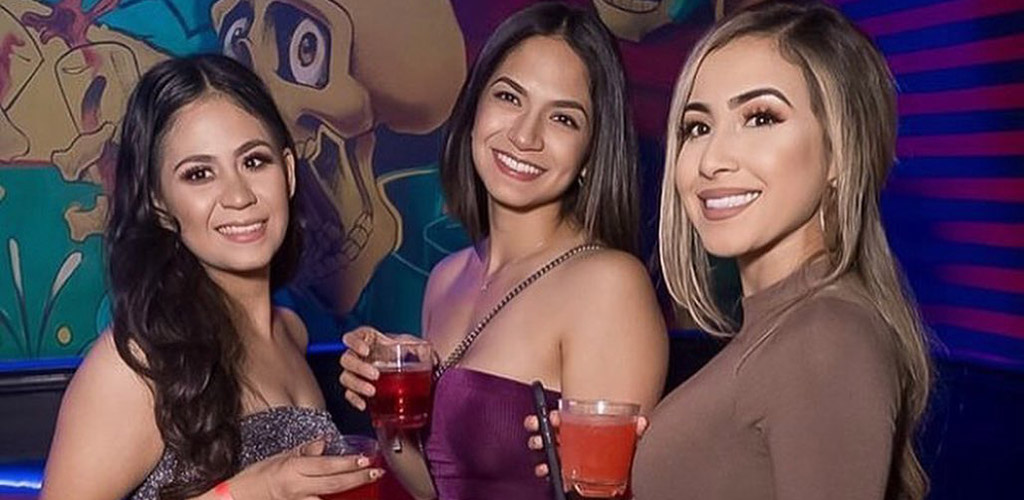 @mezcalnightlife
If EDM isn't your favorite flavor, maybe you'd prefer something with a little more heat. In that case, you don't have to go far to find the best Latin dance club in the area. Just around the corner from Aurea Vista is the incomparable Mezcal Ultra Lounge. Step into this neon-lit nightclub to be transported into a Latin fever dream of tequila and mamacitas.
Every weekend, Mezcal Ultra Lounge hosts hundreds of beautiful girls with hips that don't lie. Saturday nights, you'll hear the best of Latin music, from classic Merengue to modern Reggaeton and so much more. Fridays are usually a mix of hip-hop bangers and top 40 dance hits. Either way, the crowd is reliably the same: sexy as all get out, moving their exquisite bodies like a wave.
If you really want to make your presence known, we recommend splurging for the VIP service. Getting a bottle delivered to a personal table is a sure-fire way to grab some attention. Whatever night you show up, remember to dress to the nines. The club has a dress code, but more importantly, you only get one shot to make a great first impression. Don't waste it.
Honorable Mention Clubs
Here are a few more of our favorite Riverside clubs for meeting hot girls:
eHarmony has been the best option to meet a girl looking for a relationship for a while (try it for free)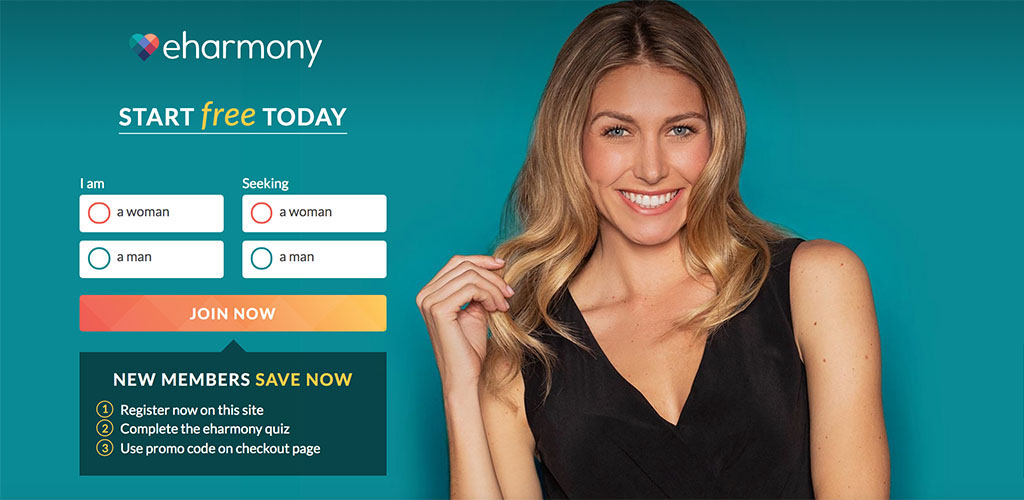 There is no greater feeling in life than falling in love. If you're sick of the games and first dates and want to start a meaningful relationship, one site can help. For nearly two decades, eHarmony has been the best dating site for people looking for lasting love. Now, with over 33 million members, it is by far the best-known dating site in North America.
We know that not everyone on dating sites is after something long-term. The great thing about eHarmony is their sign-up process filters out those types. That's because at signup, they require new users to fill out an extensive questionnaire. You can't just upload a photo and post your favorite Maroon 5 lyrics and call it a day.
With that questionnaire, eHarmony has been perfecting its matching algorithm for 20 years. The result is an unparalleled reputation for creating real love matches. A full 70% of eHarmony members meet their spouse within a year of signing up. Those are results that no other site or app can claim to match. There is a reason eHarmony is the premier dating site.
Since the matches are based on real connections, getting to know girls on eHarmony is easy and fun. Plus, because they aren't being deluged by come-ons from horny strangers, girls actually respond to your messages. You won't just be left on read. If you're looking to find someone who you really vibe with, eHarmony is the site you want.
The Barn is the best hangout for all UCR students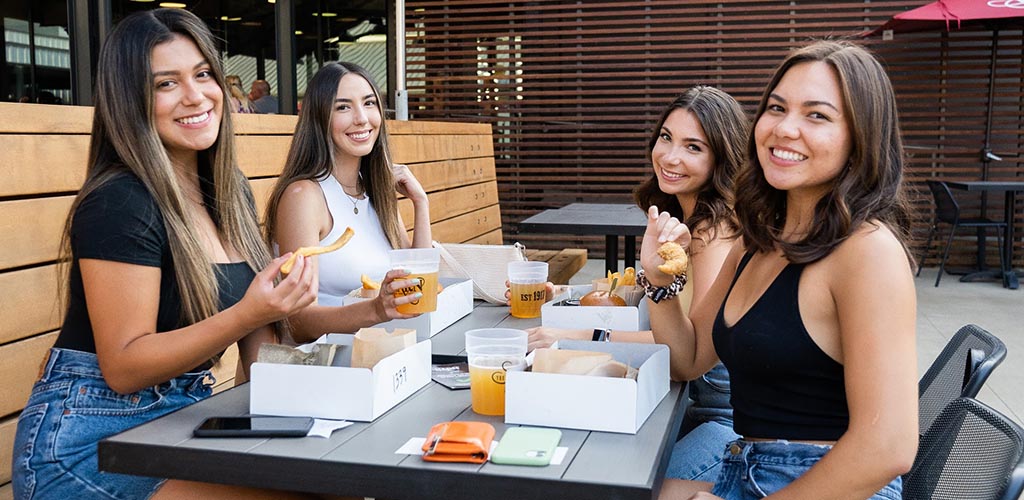 dining.ucr.edu
If you're studying at the University of California, Riverside, you have to know about The Barn. This multipurpose gathering spot is the center of the social universe on campus, a boundless hub of activity. Got a thing for your fellow coeds? Meet them at The Barn.
Part-restaurant, part-music venue, all hang-out, this is the best place to meet girls on campus. It's also a smart first date option because it's cheap and relaxed. The laidback vibes and open-air seating are the biggest reason students love to chill here. You will too once you see all the UCR girls passing through.
Even More of the Best Places to Pick Up Girls in Riverside
Can't get enough of hot Riverside girls? Here are some more inventive ways that you can meet them around town.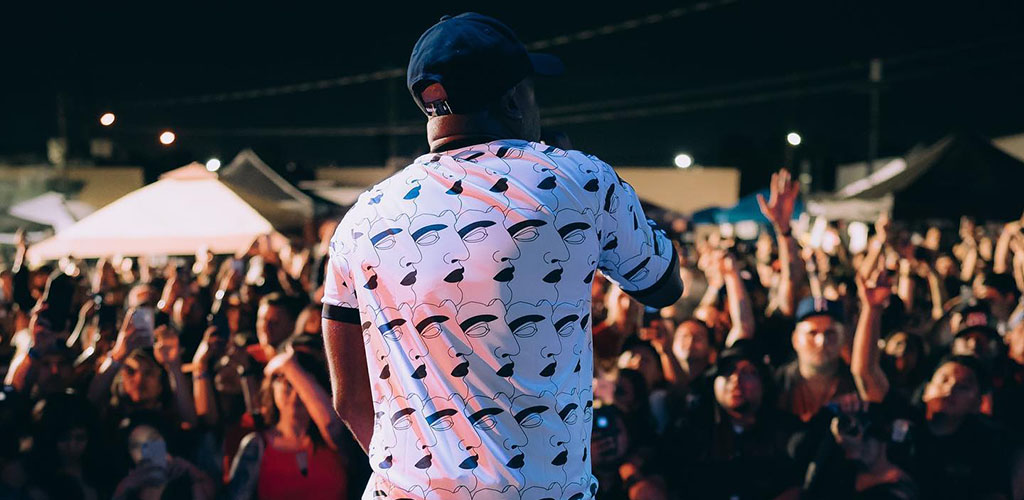 @THOPFEST
Do you think the only option for great music festivals in SoCal is heading off to the desert? Think again. The Happiness of Pursuit Festival is right over in Ontario. With a mix of hip hop, soul and other styles of music, it's among the coolest social events every year.
One of our favorite ways to meet girls is to head to music festivals. What could be better than being surrounded by gorgeous chicks while listening to some of our favorite artists? We can't think of anything either. Come for the hot beats, stay for the even hotter girls.
Tinder would like you to know sexy Riverside girls are all around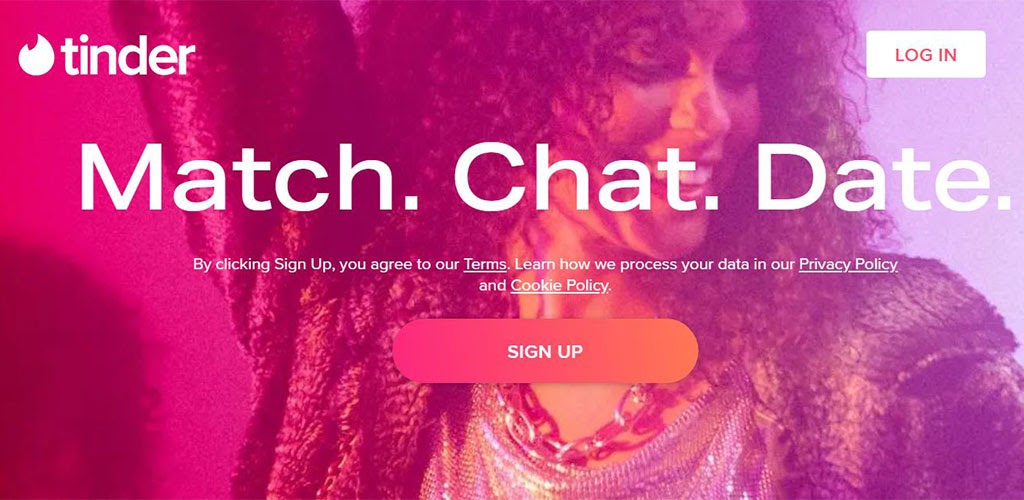 Some day in the far future, there will be a tribe of impossibly beautiful human beings ruling the planet. Future scientists will trace the origin of this tribe back to Tinder. It is, after all, the number one way for sexy people to meet.
Everyone who has used Tinder has come to the same realization: the girls on there are supernaturally gorgeous. Sadly, if you're one of us mere mortals with average looks, finding matches requires some patience (and maybe an amazing Tinder bio). While Tinder is massively popular, it's most successful for guys in the top 10% of looks. Never fear, if Tinder doesn't work out for you, there's always AFF.
Planet Fitness will remind you why it pays to stay in shape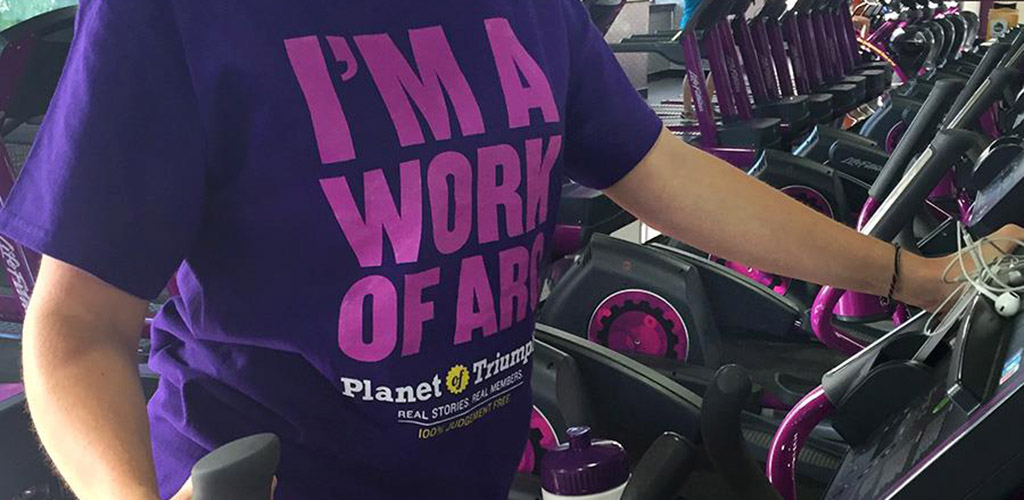 @planetfitness
If you want to pick up Riverside girls, you can't be lazy. There is plenty of competition out there, and if you're not going to put in the work, other dudes will. It's time you got off the couch and over to Planet Fitness.
Not only are gyms practical for getting in shape, but they're also one of the best ways to meet girls. After all, while you're running on the treadmill, so are dozens of ladies. You won't have to ask yourself, "Where can I meet sexy Riverside girls?" They'll be all around you.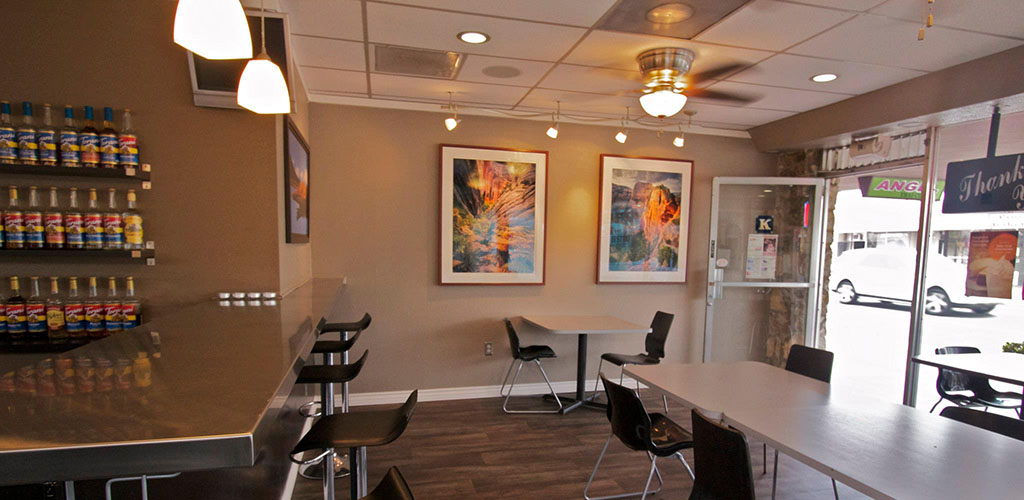 @Kraemers-Koffee-Bistro-202692976531380
The coffee shop is quickly becoming the most popular alternative to the bar for casual meetups. The best coffee houses are cozy and unrushed, providing room for you to settle in. Plus, you won't blow half your paycheck drinking coffee the same way you might throwing back beers.
Kraemer's Koffee Bistro in Brockton Arcade is a cute coffee shop that's popular with the ladies. There's both indoor and outdoor seating, providing plenty of room to get comfortable for long chats. Need a good option for first dates in the daytime? Then Kraemer's will be your new favorite spot.