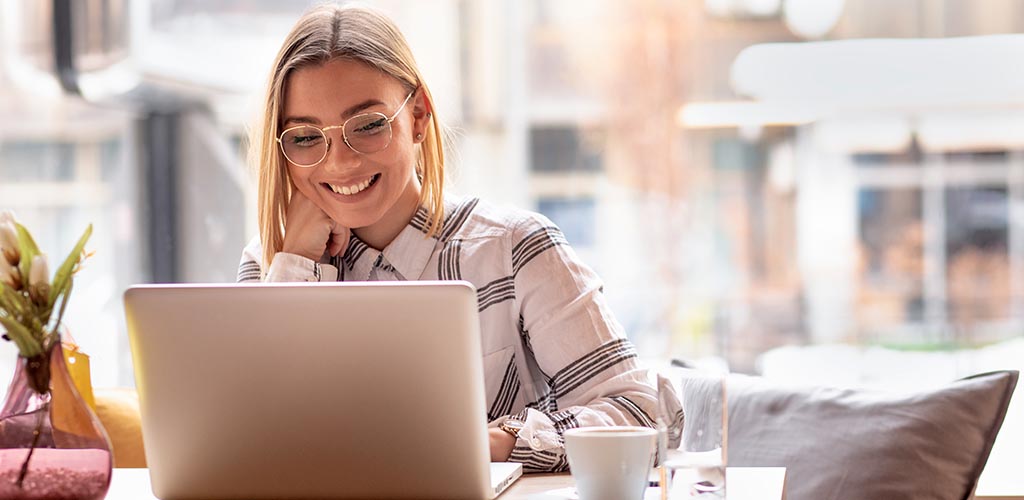 If you're on the hunt for single women seeking men in Birmingham, you're in the right place. In this article, we reveal the best places to meet Birmingham's single women.
First, let us say this . . . we're jealous that you're in England's 'second city' looking for single women. Brummies are well-known for being cheerful, lovely and affectionate. They have an adorable accent too.
What's more, you're spoiled when it comes to fun venues where beautiful women enjoy spending their time. You'll have a great time out on the pull here . . .
If there's one problem, it's that there's too much choice of great social venues in this city. This could potentially make it difficult to discover the greatest spots for meeting single women. That's why we wanted to step in and help.
With our list of hotspots, updated every year, you can save yourself a lot of time and frustration. Many of our suggestions are based in Birmingham's most happening districts, Digbeth and Mosley, but you'll find a couple of left-field ideas thrown in for good measures.
In most cases, we'll explain what type of women you can expect to find in these venues, as well as the best time to visit.
Where To Meet Single Women Seeking Men In Birmingham
We attempted to make this list as diverse as possible, so that it's easy for you to find your favourite type of woman.
There's a few bars and clubs thrown in, as Brummie women love to let their hair down and party at the weekend. However, we've also added some daytime venues if partying and drinking isn't your thing. Our favourite online dating websites for meeting single women in Birmingham are also on the list.
If there's a venue you can't believe we left out, let us know in the comments.
Aluna is a classy cocktail bar, much loved by the classiest single women in Birmingham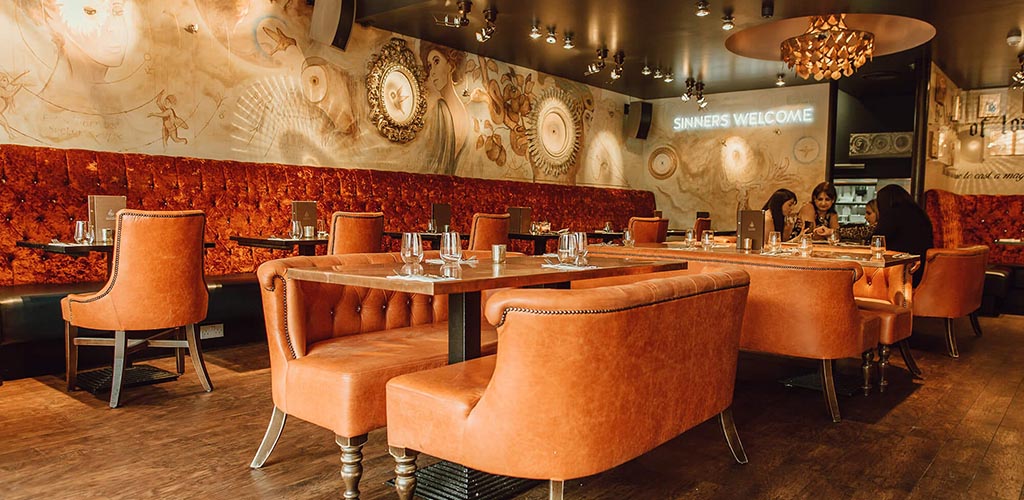 aluna.uk.com
If you're looking for classy women and classier cocktails, Aluna is a must-visit spot in Birmingham. The unique blend of cocktails and high-class interiors attract the finest caliber of women every night of the week.
As you can expect, it gets a bit rowdier on Friday and Saturday nights, when the bar remains open until 1:30 a.m.
Aluna is based within the Mailbox complex, alongside the city's beautiful canal. This huge shopping complex is full of high-end retail stores and fine restaurants. So naturally you can expect beautiful women to be drawn here in their droves.
If you're looking for no-strings relationships, you need to give Adult FriendFinder a try (try it free)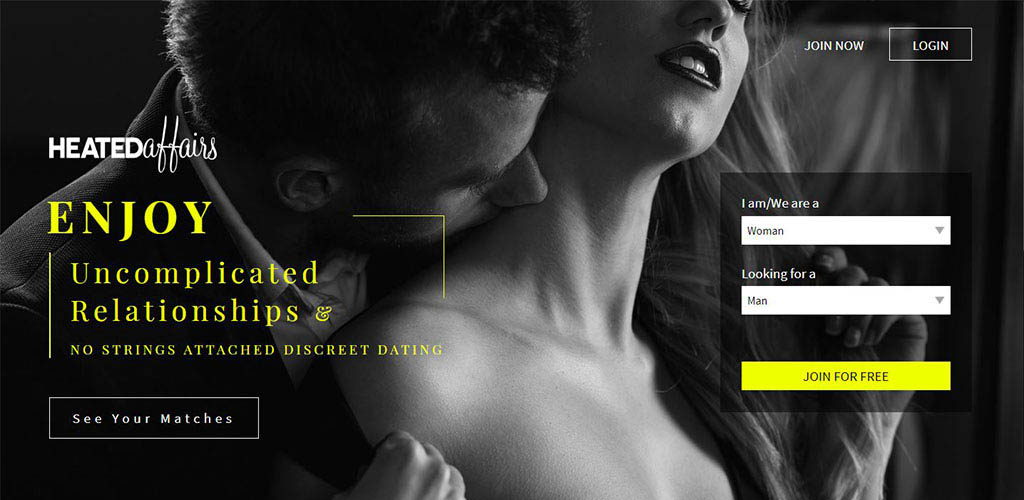 Out of all the hookup websites we've reviewed over the years, Adult FriendFinder remains the most effective one we've found for arranging casual flings.
It was formed all the way back in 2006. Naturally, it has built a huge user base in that time. Some 90 million people were actively using Adult FriendFinder the last time we checked and we've used it to successfully orchestrate meetups with some amazing single women in Birmingham.
Honestly, if you're a single male Brummie who hasn't tried using Adult FriendFinder, you need to drop whatever you're doing and create an account.
With so many single women using it its much easier to meet both younger AND older women than any other option we've tried. We love it because a huge percentage of the women on this website are actually keen to meet up and get straight to business. None of this desperate validation-seeking that you see from the apps that are usually more popular with younger women.
There just isn't an easier way or guys to find women who just want casual fun right now!
It's easy to find your ideal women using the website's wide range of filters, including physical proximity, cup size and kinks.
What's more, AdultFriendFinder is currently offering a free trial. If you're yet to find a fling that blows your mind in Birmingham, we urge you to give this website a shot today.
Try Adult FriendFinder For Free!
If you're tired of wasting your time and actually want to meet single women who mostly just want to hook up you need to
try Adult FriendFinder's trial here
. We haven't found a faster or easier way to meet women that actually want to head to bed fast, especially for more normal guys (not models). If you want results check them out for free.
Single women in Birmingham love to drink, dance and party in the bars at Broad Street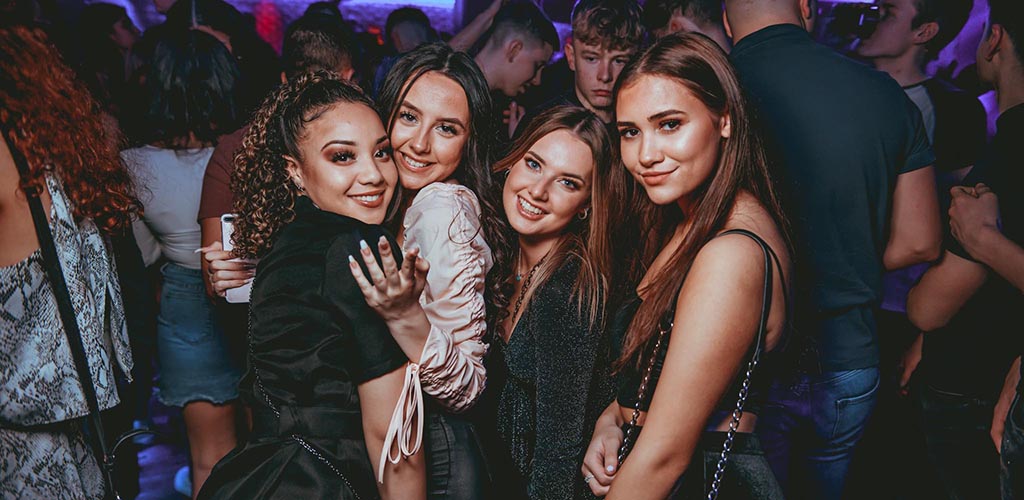 @RosiesBirmingham
Broad Street is the main nightlife hub of Birmingham. There are dozens of exciting bars for single women living in the city to let their hair down and have a great time.
What's more, as it's so close to the city's main train station, Broad Street also attracts plenty of visitors from Birmingham's surrounding towns.
Our favourite club is Rosies. It's a multi-room super club that attracts hundreds of gorgeous ladies every weekend. We also love Players, a smaller bar that tends to play a seriously sexy mix of R&B and hip-hop music.
The street is lined with chain bars, such as O'Neills, Popworld, Walkabout and more. Rest assured, you'll never be short of options for places to meet women here.
Cougar Life is a great app full of older single women seeking men in Birmingham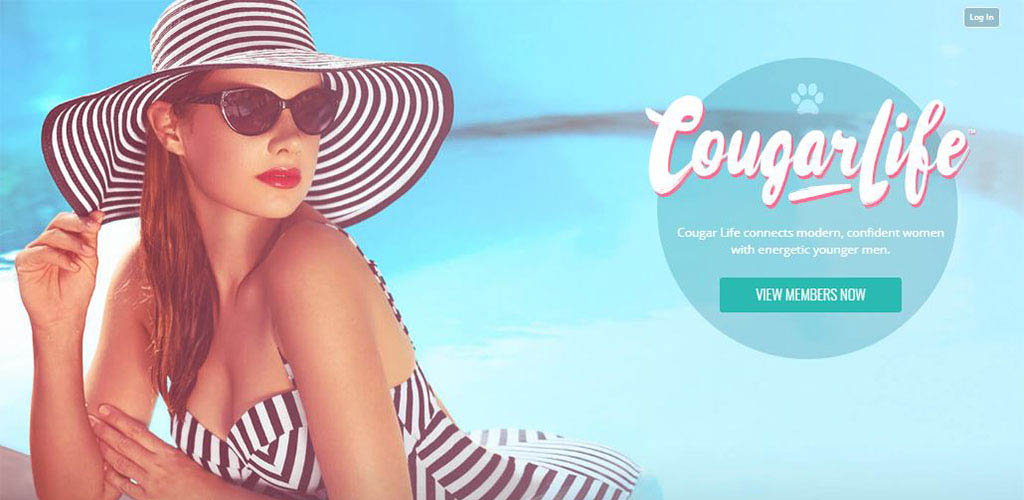 Cougar Life is our favourite of the cougar dating apps available on the market. With a user base of over 7 million, it's the largest dating app dedicated to helping men meet older women. Needless to say, there's a huge population of sexy older single women in Birmingham waiting to speak to you on the app.
A lot of older single women in Birmingham are far too busy to be galavanting around the local bars and nightclubs looking for a man. A fair portion of them probably don't enjoy this at all. Yet, Cougar Life allows them to meet great men quickly, discreetly and without judgment from their peers. That's why we love it!
In our opinion, the best feature is the ability to search specifically for women who have marked themselves as interested in immediate meetups. What's more, you can choose to be notified every time an interested cougar checks out your profile. This makes it so easy to arrange spontaneous hook-ups.
It's particularly useful if you're only in Birmingham for a short period of time. Cougar Life is offering a free trial, so you there's no better time than the present to create an account.
The Night Owl is the only northern soul and Motown club in the Midlands, and Birmingham's single women love it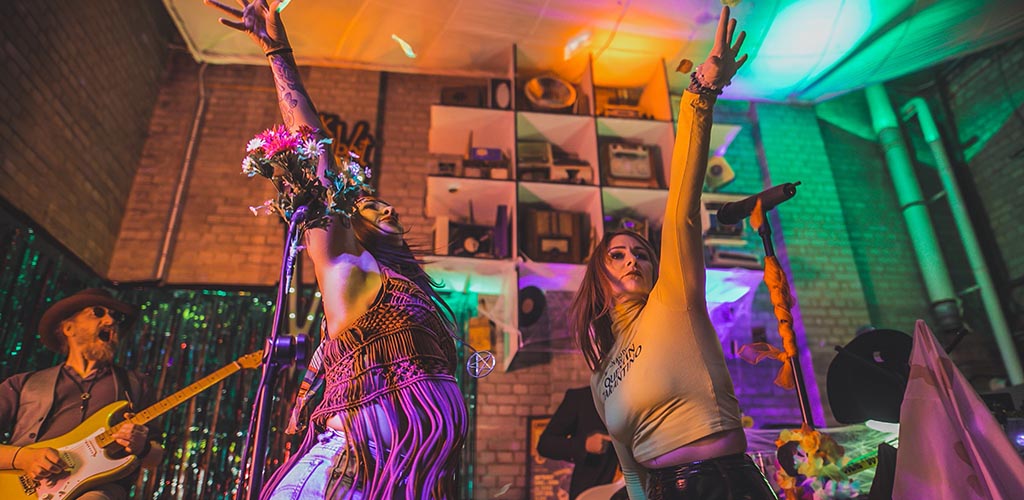 @thenightowlbham
This unique live music venue lies in the heart of Digbeth, often referred to as Birmingham's creative quarter.
Indeed, you'll find a lot more hipster types partying in The Night Owl than you would in Broad Street. So, if you enjoy meeting hipster women, head here on any night of the week.
It's not just northern soul and Motown music. There are events dedicated to ska, funk, indie and disco, with local DJs as well as great live music.
There are plenty of other quirky bars and restaurants in the Digbeth area where you'll find a similar demographic of women. In fact, we recommend you check out this unique and cool map mural to use as a guide of the neighbourhood.
More Awesome Venues to Find Single Women in Birmingham
If you've not found a venue that picks your fancy yet, fear not. Birmingham is a massively diverse city, as highlighted by the remainder of our list.
If you're looking for classy women, check out the rooftop bar at Marco Pierre White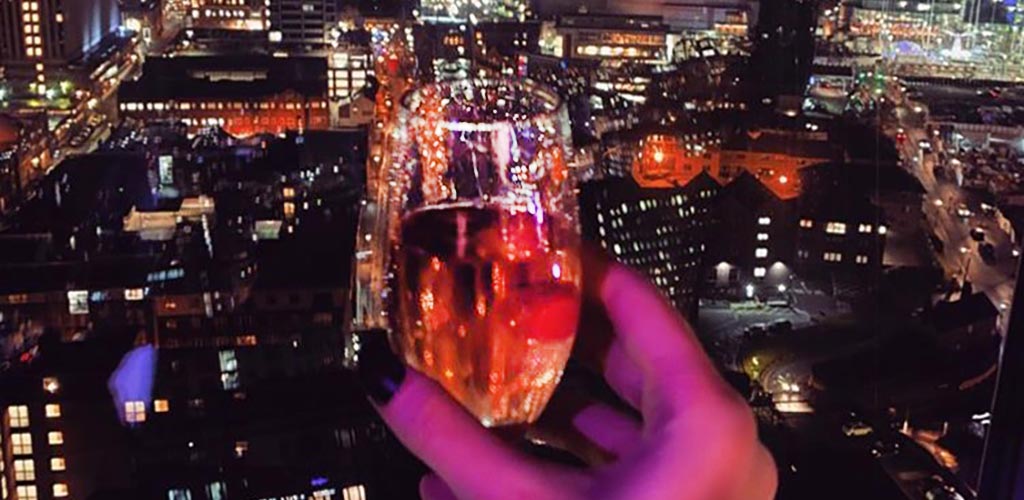 @marcosbirmingham
There are plenty of beer gardens in Birmingham. But surely none of them can compare to the rooftop bar at Marco Pierre White. This restaurant and lounge is based at the top of The Cube, which is arguably Birmingham's most iconic landmark.
The views of Birmingham are unrivalled from this bar. Yes, your drinks will cost a bit more than normal. But that's the price you pay for this touch of class. A fancy bar like this will always attract the city's high-value women. So it's the place to be if that's what you're into.
eHarmony is undoubtedly the #1 dating app for those seeking a long-term relationship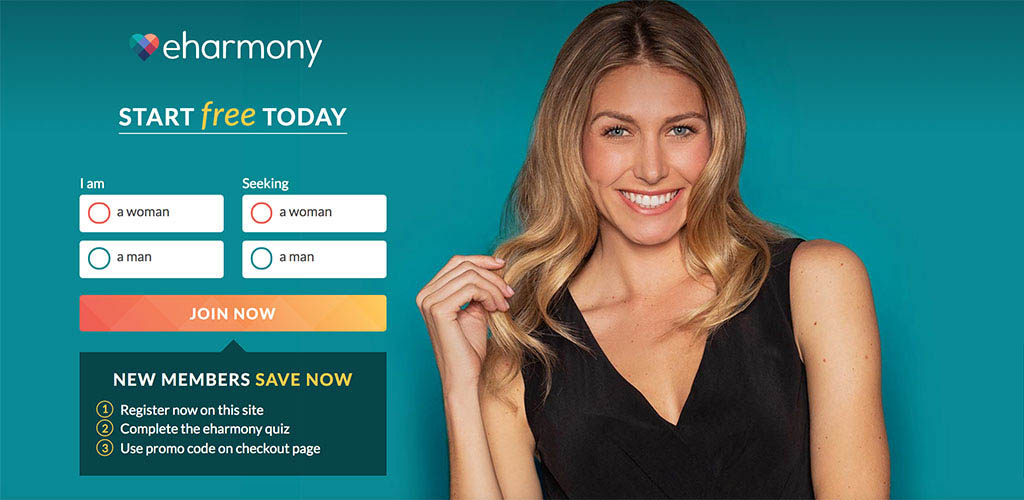 eHarmony has almost been helping people find love for 20 years. It was formed even before broadband internet was available in the UK! The secret to its longevity is its unique algorithm, which is unrivalled at matching men up with their perfect long-term partner. There are figures to back up this claim; some 69% of men meet their spouse on eHarmony within a year!
The algorithm works by making new users complete an extensive personality test before they receive their matches. eHarmony will then recommend a small selection of women per day based on your and their answers to the quiz. The idea is that only truly compatible couples are matched by the algorithm.
The "small selection" might sound off-putting. But this is actually another stroke of genius that sets eHarmony apart from the rest. It eliminates arguably the biggest downside of online dating, which is that the most desirable women are overwhelmed with messages. By limiting the number of men who can message your matches, eHarmony grants you a fighting chance of making a lasting impression on them.
Anyone hoping to fall in love in Birmingham would do themselves a huge favor by creating an eHarmony account today.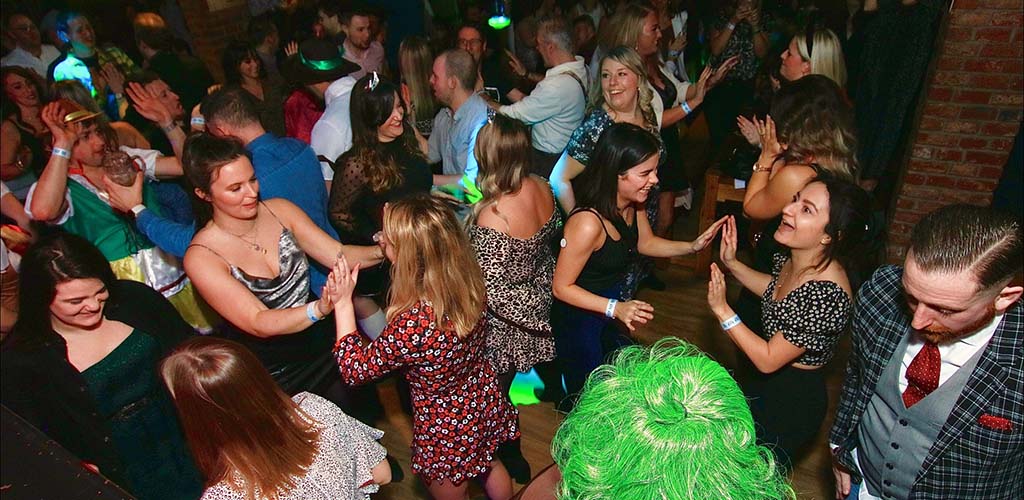 @BirminghamBierkeller
A number of Latin dance classes have formed in Birmingham recent years, and many of them have proved incredibly popular. It's as if the city developed a case of 'Latin Fever'.
You might not think of a salsa or rumba class as a stereotypical place to meet the woman of your dreams, but why not? It's usually a social atmosphere. You're typically given the chance to get up close and personal with every woman in the class. And there's nearly always time alloted for a "social dance" without instructions at the end. It's the perfect opportunity to meet loads of women while learning a new skill.
Our favourite Latin dance classes in Birmingham are:
Cherry Reds is a popular cafe that serves craft beers: a favorite among single women in Birmingham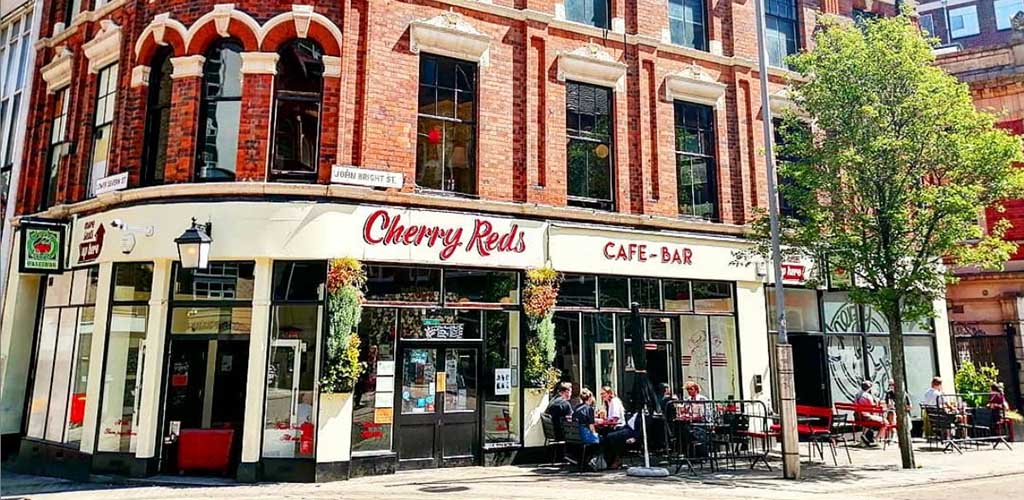 @cherryredscafe
Although Birmingham is full of global chain cafes like Starbucks, Costa and Caffe Nero, there are a few unique independent cafes that locals love. It's worth checking Cherry Reds on John Bright Street by Birmingham New Street station. As well as serving delicious cakes and hot drinks, it also stays open late and serves a huge selection of craft beers.
Whether you're the type of guy who prefers to strike up a conversation in a cafe or at a bar, there will usually be plenty of women here to meet.
MySpeedDate.co.uk hosts speed dating nights in Birmingham once a week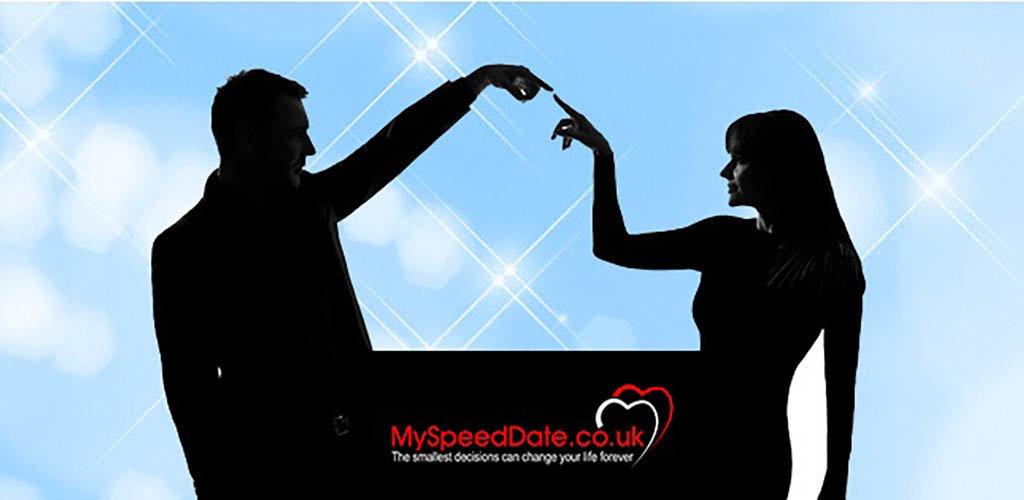 @myspeeddate
The concept of speed dating is that you spend 3-4 minutes on a 'date' with every single woman who signs up to the event. At the end of that 'date', you discreetly mark on your event notes if you'd like to see that woman again. She'll do the same for you. If you both mark 'Yes', the organisers will arrange for you to receive each other's contact details.
It's a fun evening, perfect for those who don't like online dating but are perhaps too shy to approach a woman the traditional way. It's a great way to meet single women seeking men in Birmingham.
MySpeedDate.co.uk hosts its Birmingham events at Be At One bar in Piccadilly Arcade. The age limits are different every week, so you'll need to navigate to the website to find the next event suitable for you. Tickets cost £15.99.