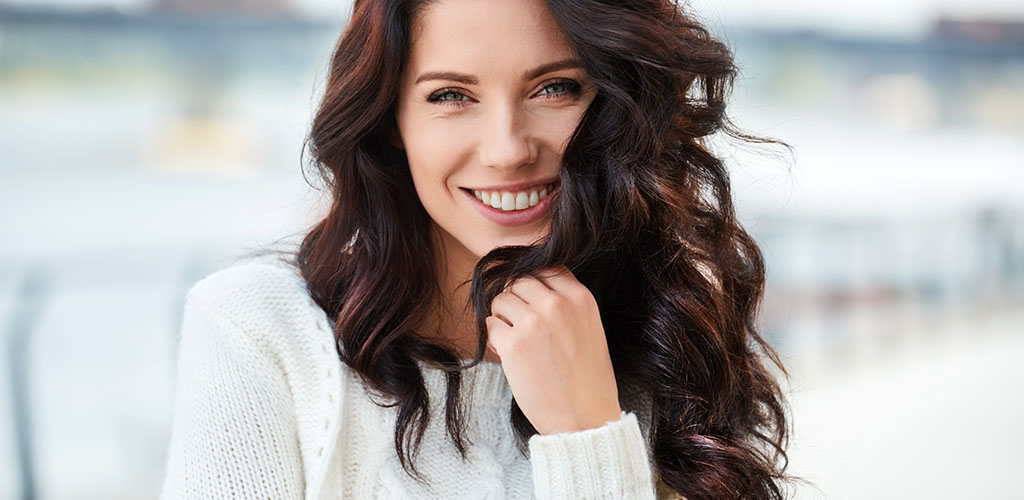 Looking for single women seeking men in Cardiff can be an overwhelming experience. After all, it's the capital city of Wales. It's a vibrant happening city that's full of places for young and older adults to have fun. In fact, it's so much fun, it can be difficult to work out the best places to meet single women.
We knew it was worth working this out!
Single women in Cardiff are known for being warm-hearted, affectionate and oh-so lovey-dovey. Plus, who can resist that accent? Just don't ask her to "say something Welsh." That's a great way to irritate her.
Perhaps even more excitingly, single Welsh women tend to be extremely forward. If they're attracted to you, they're unlikely to play any mind games. She'll make it extremely clear, and you could be off to the bedroom before you know it.
Excited? Good!
Because we've listed our favourite locations to meet the most beautiful single women seeking men in Cardiff.
Our list has been updated with the latest hotspots for the year, and it's varied enough for you to find somewhere you'll enjoy.
The majority of the list will be focused on Cathays and Roath. These areas are dominated by students at Cardiff University, so there are always new social hubs for young adults launching. The bars in St Mary's Street feature prominently, as they should because they're awesome fun.
If you think we've missed an amazing location for meeting single Cardiff women, please do let us know in the comments.
Where To Find Single Women Seeking Men In Cardiff
Our list is as diverse as we could possibly make it. As well as the best bars and clubs to meet single Welsh women, we've listed our favourite online dating websites. There are a few top daytime venues in the list too.
For all 10 hotspots, we explain why it's a fantastic place to meet single Cardiff women and the best time to pay a visit.
The Dead Canary is a great venue if you fancy meeting Cardiff's single women on a sophisticated night out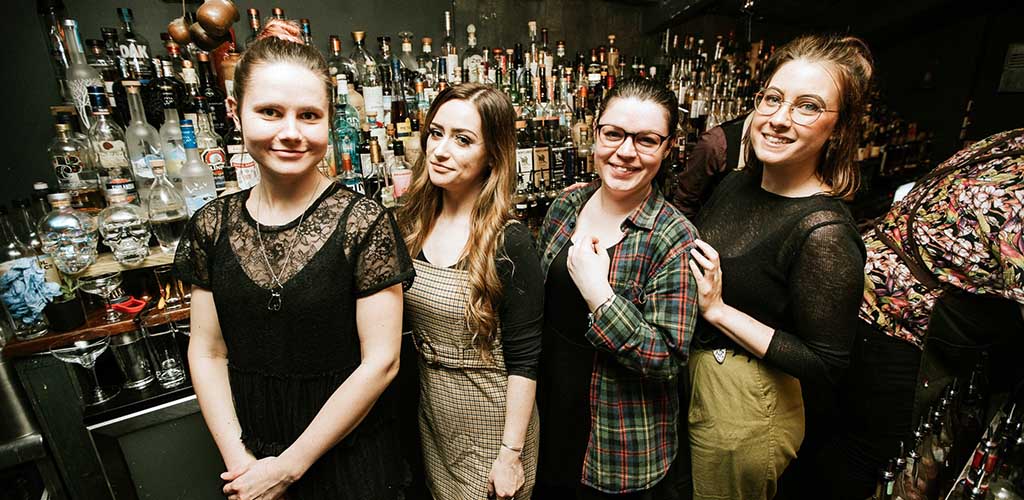 @TDCCardiff
Ignore the somewhat off-putting name of this bar if you can. The Dead Canary is one of Cardiff's fanciest bars and serves award-winning cocktails. As you can expect, there are plenty of single women seeking men in Cardiff who flock to this bar on the weekend.
Sure, there are plenty of 'meat markets' in the city centre, where the working-class girls go to let their hair down. This place is a bit more upmarket though. The Dead Canary is open from 5 p.m. until late six days a week.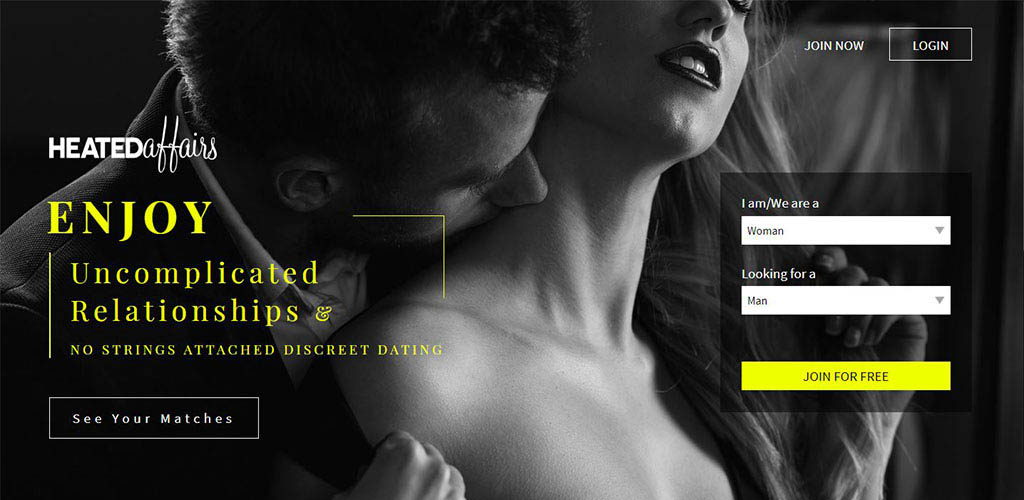 If you're into online dating, you've probably heard of Adult FriendFinder. It's by far the most reliable website for no-strings encounters in the UK. That's we always include it in our list of sites and apps to help you get you laid.
Since launching in 2006, it has grown its user base to over 90 million people, including a notable population of single women in Cardiff. If you aren't spending at least a little time online you are going to be missing out on a lot of fantastic women.
There are a lot of sites and apps that claim to be the best but we haven't found an option that is easier for most guys to actually find success using.
We love that the website has a search function that allows you to easily find your ideal lady with a huge range of filters. You can toggle your search to find women who are a specific distance from you or have specific kinks. You can even search by breast cup size!
Of all the sites we've tried, Adult FriendFinder is the one that truly delivers on their promise. So if you want to get laid in Cardiff, this is the site for you.
Try Adult FriendFinder For Free!
If you're tired of wasting your time and actually want to meet single women who mostly just want to hook up you need to
try Adult FriendFinder's trial here
. We haven't found a faster or easier way to meet women that actually want to head to bed fast, especially for more normal guys (not models). If you want results check them out for free.
Soda is the pick of the bars if you're looking to meet single women in Cardiff on a big night out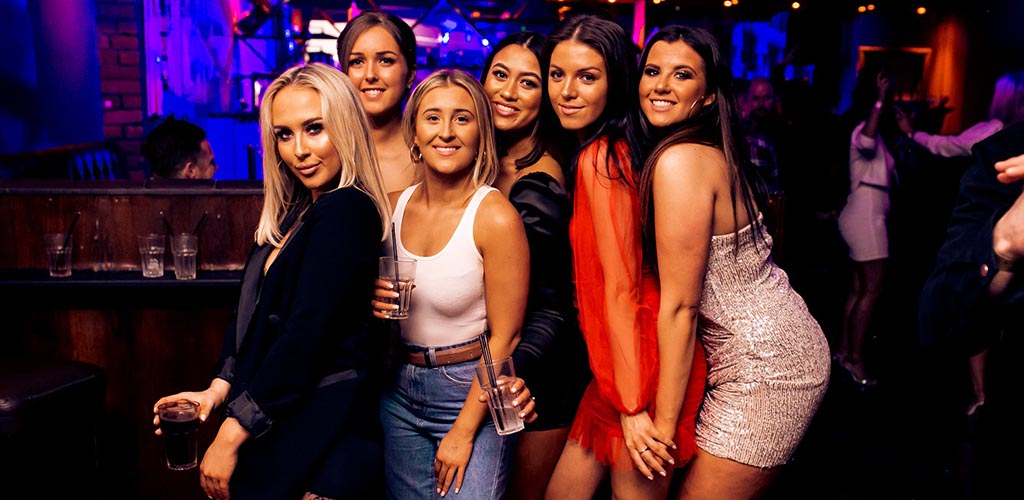 @sodacardiff
There is a huge array of bars to choose from in Cardiff's city centre.
You'll meet plenty of fun-loving girls in the chain-bars like Popworld, Pryzm or Walkabout, although perhaps not of the best quality.
For that, we recommend you take a trip to Soda. This huge bar was only created recently, in response to demand from clubbers who were disenchanted with the dominance of the nightlife chains.
Soda quickly established a reputation as one of the most unique, fun and classy nightclubs in the city centre. This is why so many of the Cardiff's gorgeous women flock there.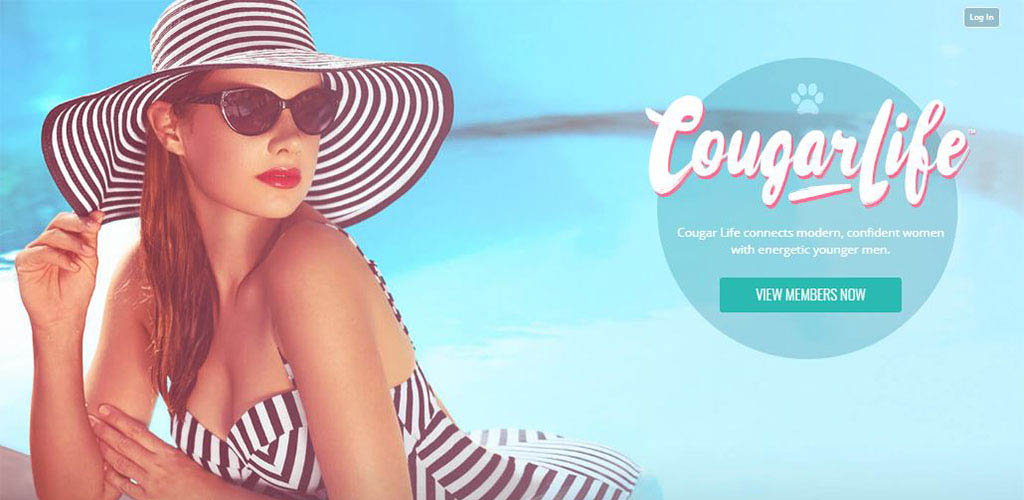 We can't say enough good things about using Cougar Life. It's the UK's largest cougar dating app--and for good reason! We love how simple it is to use and the huge selection of gorgeous older women it offers. We have no hesitation in listing it among our picks for the best apps and sites to meet older women.
We've tested the app in Cardiff and had a great time using it ;).
It's perhaps no surprise that so many of the city's gorgeous older single women are using this app. After all, many of them are too busy to be galavanting around the city's bars and nightclubs several times a week. Of course, if you're a busy guy too, this is a great way to fit some beautiful older women into your hectic schedule. We urge you to spend at least a few minutes seeing what this app is all about.
Apps like Cougar Life (which has a great free trial) allow older women to meet younger men in spite of their busy schedule. The app is fantastically time-efficient. We love the feature that allows you to mark yourself as available to meet immediately, so you can search for other people who are ready for a spontaneous rendez-vu.
Ten Mill Lane is a great city centre spot to meet beautiful Cardiff women on for a relaxed night out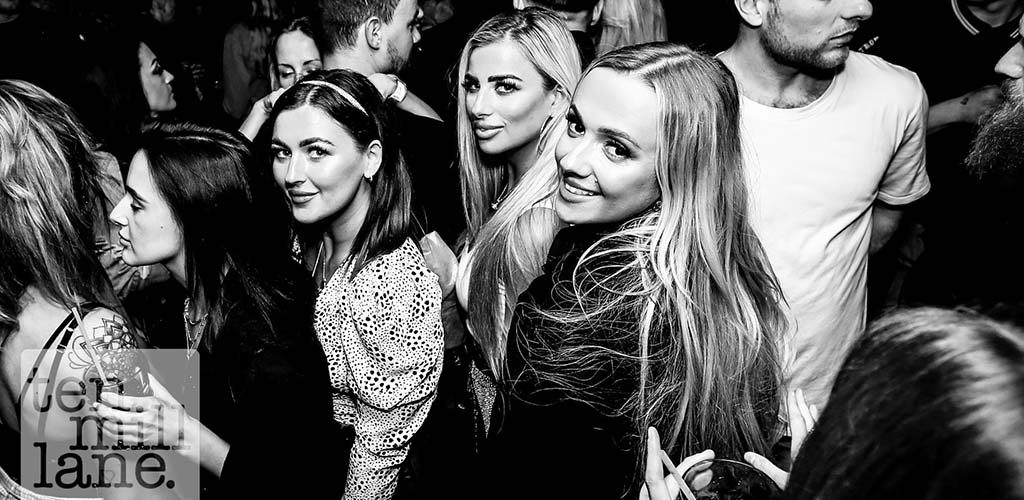 @TenMillLane
Ten Mill Lane is a Cardiff cocktail bar that offers a more sophisticated vibe than the surrounding bars in the city centre.
That's not to say it's difficult to meet Cardiff's single women there. As the evening goes on, the single ladies in attendance are generally happy to dance the night away and mingle with eligible bachelors. Wednesdays, Thursdays and Saturdays are the most popular evenings due to the bar's 2 for 1 cocktail deals on these days.
The bar stays open until 6 a.m. on weekends, making it a potential 'last chance saloon' for those who didn't get lucky before closing time elsewhere in the city centre. We can't vouch for the quality of the women who are out until that late though...
More Awesome Places to Meet Single Women in Cardiff
In case you haven't figured it out yet, the majority of single Cardiff women do enjoy a drink or two. But all hope is not lost if you don't like this!
We've dedicated the majority of this list's back end to some alternative venues for meeting women in Cardiff.
Salsa Buena offers a range of Latin dance classes around Cardiff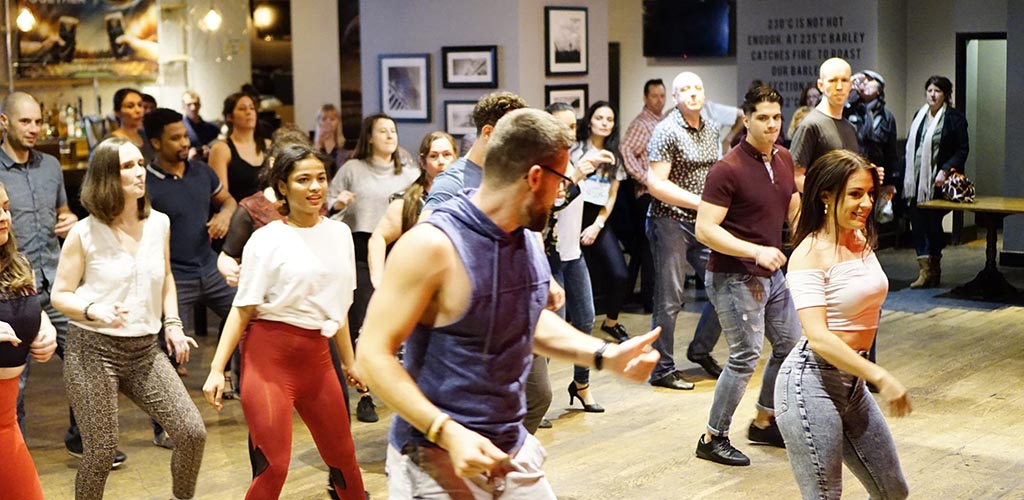 @salsacardiff
You might not immediately think of a Latin dance class as a fantastic place to meet single women in Cardiff. But there are plenty of great women who enjoy this pastime.
Latin dancing tends to be more social than other forms of dance. Most classes also give you the chance to get up close and personal with several different partners in one session.
That's certainly the case with Salsa Buena dance classes, anyway. These classes are hosted around the city from Monday to Thursday. They even have plenty of lessons for beginners.
eHarmony is the best dating website in the UK for men and women seeking a serious long-term relationship (try it free)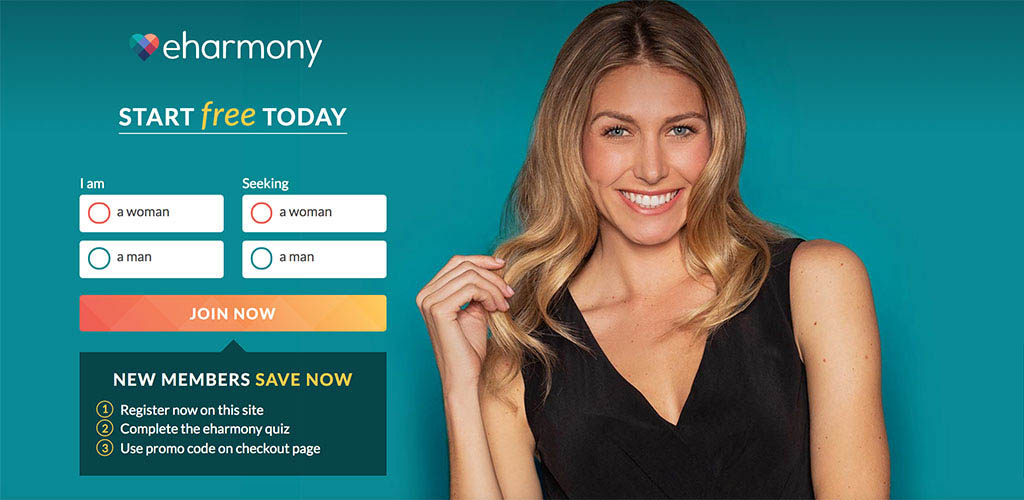 If you're looking to settle down with a partner in Cardiff, we strongly encourage you to sign up for eHarmony. This website has an incredible track record of success when it comes to introducing its members to long-term partners. In fact, some 69% of men meet their spouse on eHarmony within the space of 12 months. That's a stat that shouldn't be sniffed at!
eHarmony has an extensive sign-up process, which includes a detailed personality test. The site uses this to match you up with potential partners who are most likely to be compatible with you. The results speak for themselves!
The eHarmony algorithm prioritises quality over quantity. You'll receive a limited amount of matches per day to connect with, based on the results of your personality test. This is actually a stroke of genius because it limits the amount of competition you have for a woman's attention.
In our opinion, it works much better than other traditional dating apps where women are typically overwhelmed with messages from thirsty guys.
Even if other online dating apps haven't worked out well for you, we'd suggest you give eHarmony a shot.
The Little Man Coffee Company is a well-loved cafe of single women seeking men in Cardiff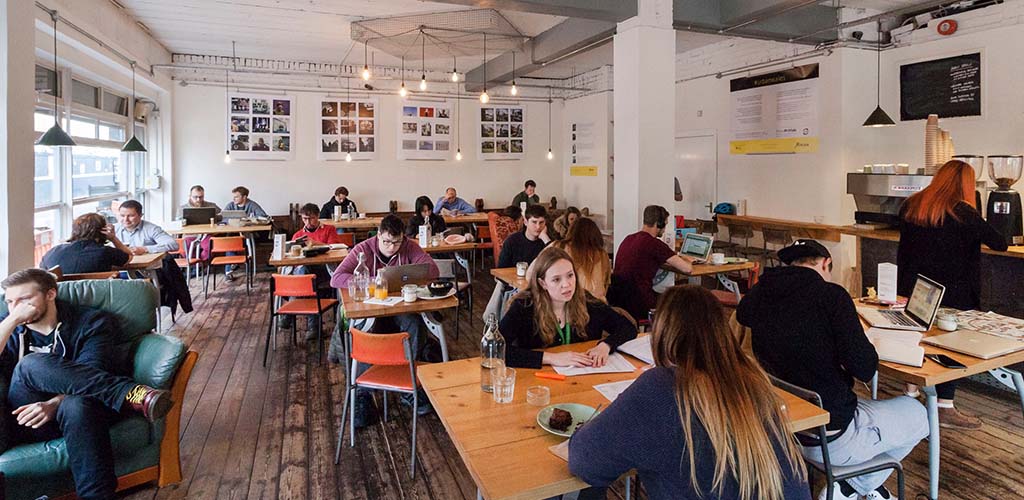 @littlemancoffee
Yes, the idea of sparking a conversation with a beautiful woman in a coffee shop might seem a little left-field. Perhaps it's a little less expected. But that can work in your favour if you have your wits about you.
The Little Man Coffee Company has carved a reputation as one of Cardiff's premium spots for a coffee and a snack. So you can expect plenty of women to frequent this cafe.