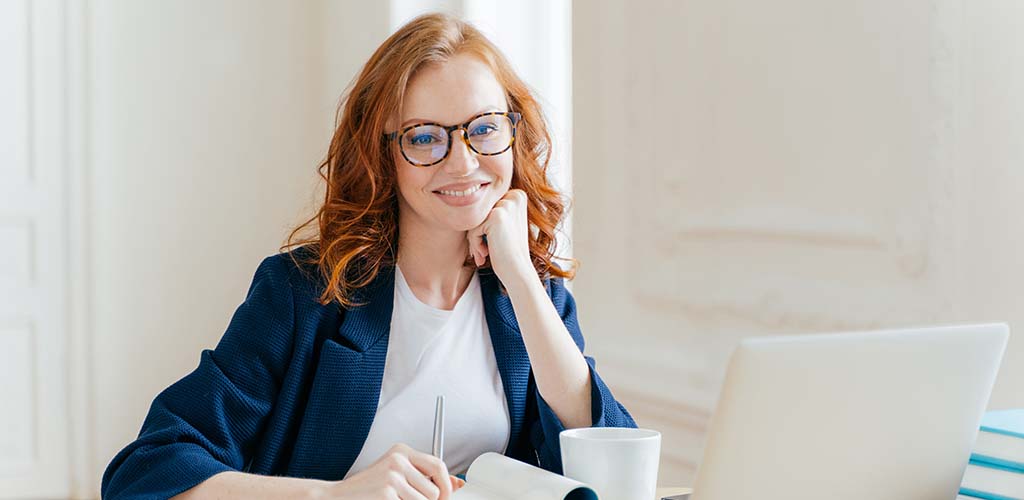 If you're searching for single women seeking men in Glasgow, get ready to have an incredible time! Glasgow is a fun and vibrant city for meeting women. There are so many great venues to enjoy yourself and mingle with plenty of singles.
What's more, Scottish women are among the most fiery and outgoing in the UK. They have beautiful accents and fun-loving attitudes that'll make your heart melt. You'll have an awesome time with these bonnie lasses, for sure!
If there's one problem, it's that there are too many great spots to meet single women in Glasgow. That's why we've taken the time to create this guide, detailing 11 of our favourite places for meeting single women in this great city.
Our list includes spots in the most happening districts, such as Hillhead and Townhead. But we've also made sure to add some venues on the outskirts too.
Scottish women love a drink, so we've made sure to include the best bars and nightclubs in Glasgow on our list. Yet, in an effort to make this list as diverse as possible, we've included some daytime venues and favourite online dating apps too.
If you know Glasgow like the back of your hand and think we've missed an incredible spot for meeting single women, let us know in the comments.
Where To Meet Single Women Seeking Men In Glasgow
We begin our list with some of the best bars, nightclubs and online dating websites to use in Glasgow. If this isn't your scene, don't you worry. We've added some alternative ideas in the second half of the list. So, let's get going. . .
There are plenty of trendy bars in Glasgow's 'Style Mile' packed with single women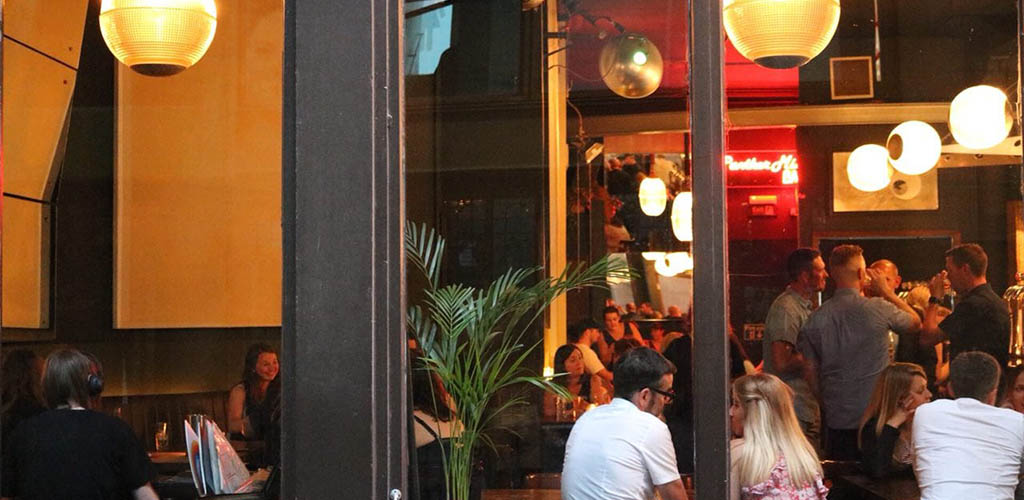 @tabac.glasgow
The 'Style Mile' is a nickname for the area between the three main shopping districts in Glasgow's city centre: Buchanan Street, Argyle Street and Sauchiehall Street.
They're not just the best spots in Glasgow for shopping. They're arguably the most thriving areas for nightlife as well. If you're visiting Glasgow, it's highly recommended to find a hotel in the 'Style Mile'.
Here are some of our favourite bars in this area for meeting single women.
Tabac. A cocktail bar smack bang in the middle of Buchanan Street. The arty interiors, impressive cocktail menu and funky beats playing every weekend consistently attract huge crowds of single women.
Bar Soba. Another trendy cocktail bar among the hustle-and-bustle of Buchanan Street. You can expect Asian Fusion-inspired food and beats from some of Scotland's top DJs. Bar Soba has two branches elsewhere in Glasgow (in Merchant City and Byres Lane) too.
The Variety Bar. A traditional pub near Sauchiehall Street, which gets particularly packed on weekends. You can expect delicious pub-grub and top alternative music from some of the city's best DJs.
Adult FriendFinder is our favourite website for finding no-strings relationships in Glasgow (try it free)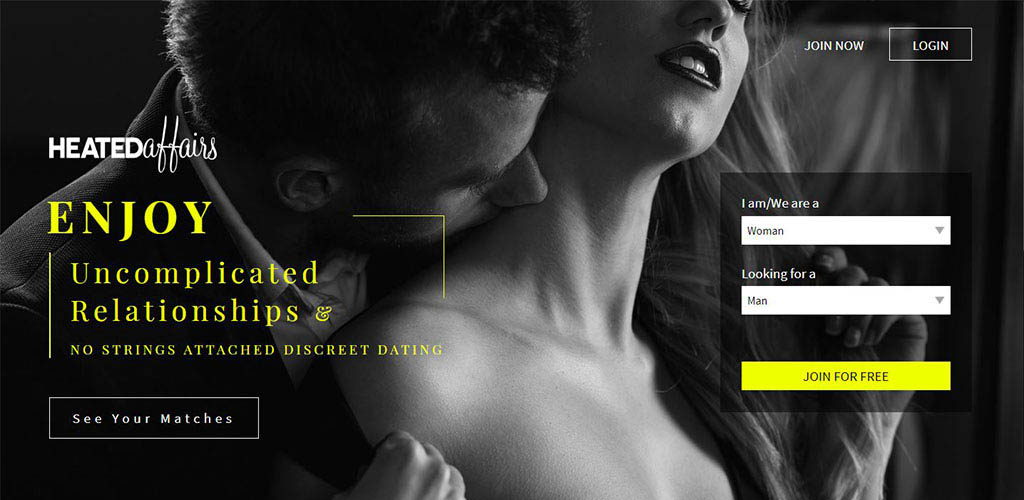 We love Adult FriendFinder! Out of all the casual fling websites we've reviewed, it remains the most effective for quickly arranging meetups with beautiful women. Plus, you can try it for free here which makes it hard to ignore!
Adult FriendFinder was formed in 2006 and has gone from strength to strength. As well as building an active user base of 90 million+ across the world, its website has become easier than ever to use.
We've seen plenty of guys meeting tons of single women in Glasgow who are actively using the website to find men. If you're based in Glasgow and haven't created an account yet, it's time for you to give it a go.
There hasn't been a faster or easier way for us to meet women who just want fun in bed.
The main reason we love the website is that the majority of users are keen to meet and get down to business straight away! It's a refreshing change of pace compared to the mainstream dating apps, which most women only use for self-amusement.
You can also find your ideal woman using the filters on the Adult FriendFinder website. These allow you to search according to distance, kinks and cup size.
Adult FriendFinder is currently offering a free trial, so there's no better time to create an account.
Try Adult FriendFinder For Free!
If you're tired of wasting your time and actually want to meet single women who mostly just want to hook up you need to
try Adult FriendFinder's trial here
. We haven't found a faster or easier way to meet women that actually want to head to bed fast, especially for more normal guys (not models). If you want results check them out for free.
Sanctuary Nightclub is one of the favourites among single women seeking men in Glasgow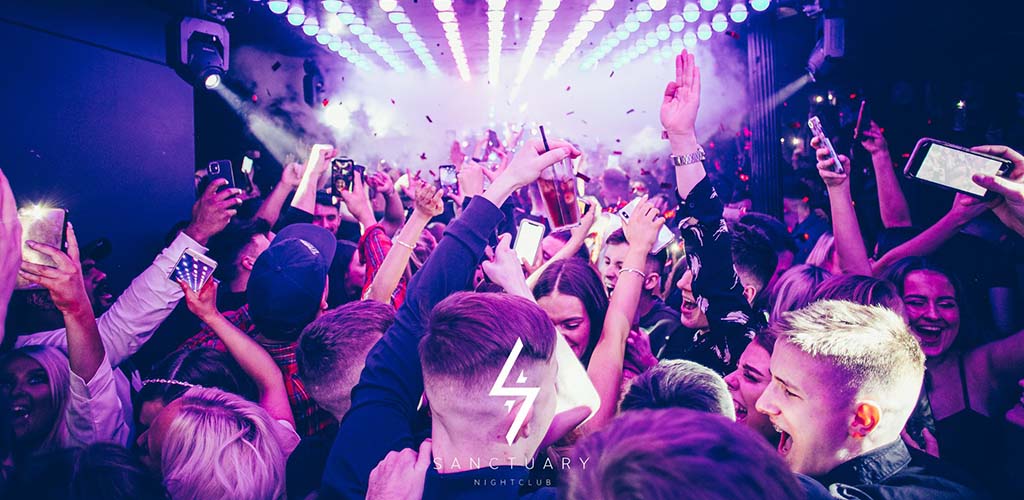 @sanctuaryglasgow
Sanctuary is the largest and most popular nightclub in Glasgow's famous West End. Open on Wednesdays, Fridays and Saturdays, you can expect hundreds of women on the dancefloor of its three individual club rooms. If you're seeking a woman who loves to party all night long, this is one of the best venues to find them.
The venue also boasts one of the most impressive beer gardens in the city.
Some of the other popular bars in the West End include Vodka Wodka, Oran Mor and Hillhead Bookclub.
If you want to meet beautiful older single women in Glasgow, we highly recommend Cougar Life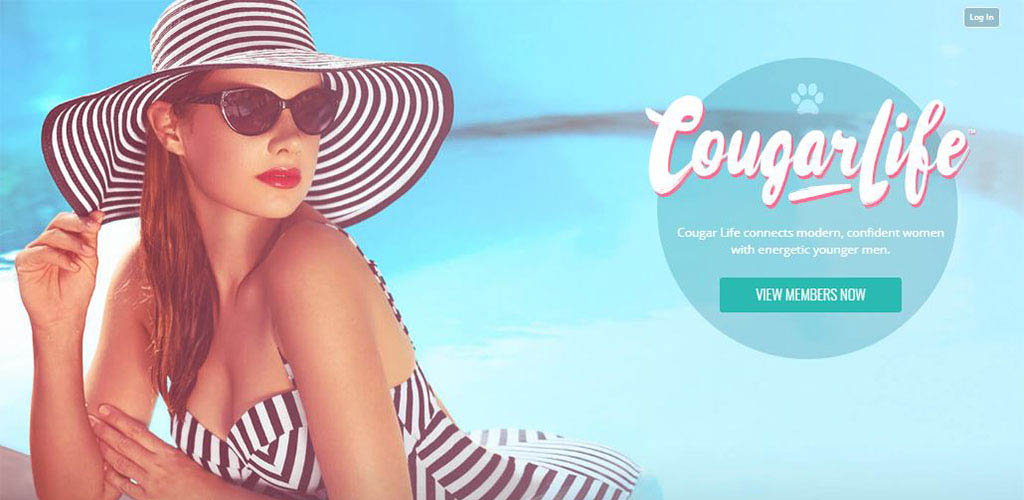 Cougar Life is undoubtedly our favourite of the dating apps for meeting older women. It's not only the biggest cougar dating app available to use in Glasgow, but it's also the easiest to use.
There are some 7 million users on this app, including a sizeable helping of Glasgow's single women. We love it because it's so simple to arrange a hook-up with a delicious cougar.
Amazingly, this app allows you to search for cougars who have listed themselves as available to meet immediately. You can also arrange for the app to send a push notification whenever an interested cougar checks out your profile. These two features make it so easy to arrange a spontaneous rendezvous with a lovely older woman.
If you want to meet a sexy older woman in Glasgow as soon as possible, download Cougar Life and have a spin of its free trial.
The Blue Arrow is a live music venue that single women in Glasgow love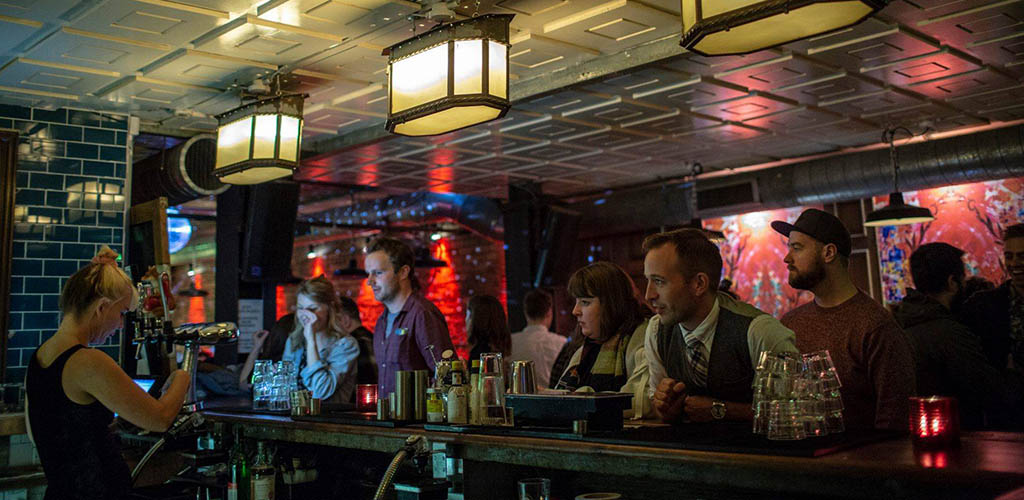 @TheBlueArrowGlasgow
This Jazz club is one of the more cultured venues in the city of Glasgow. Based in Sauchiehall Street in Glasgow's 'Style Mile', you may find less 'party animals.' Instead, the relaxing high-end venue tends to attract a calmer, classier demographic of women.
Imagine locking eyes with a well-dressed woman across the bar and asking for a dance to the live jazz music. What a beautifully old-fashion courtship that would be!
Swing is another incredible jazz club that's beloved by Glasgow's classier single women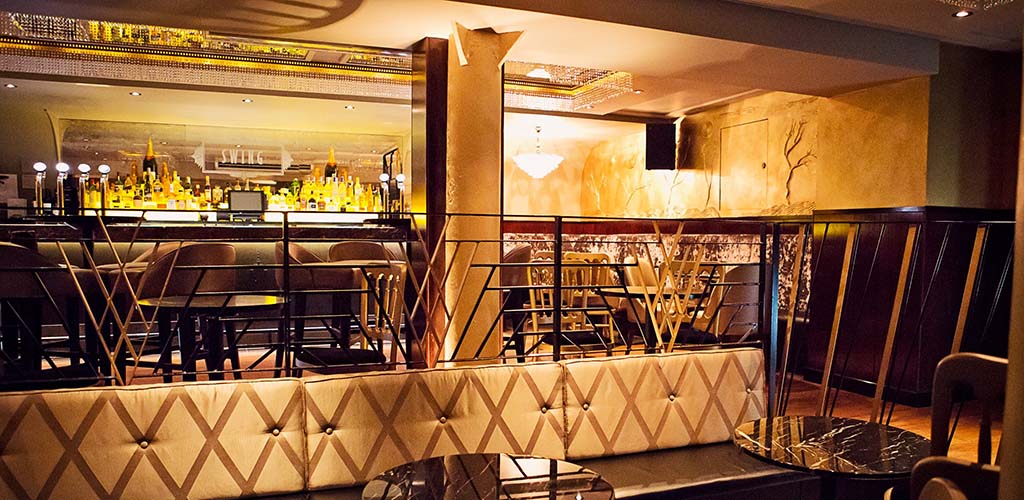 @SwingLtd
It would be criminal to mention The Blue Arrow and not give a shout out to Swing.
This underground cocktail bar boasts some fantastically smooth jazz, soul and blues bands. But you'll also be able to feast your eyes on aerial acrobats and other astounding visual entertainment.
Open on Thursday, Friday and Saturday evenings, this bar does a fantastic job of recreating a 1920s vibe, back when most courtships took place at the local dance 😉
If you like the idea of winning over the single women of Glasgow in an environment like this, you're in luck - because Swing attracts a fair share of beautiful women on a regular basis.
West On The Green is a popular drinking venue among single women in Bridgeton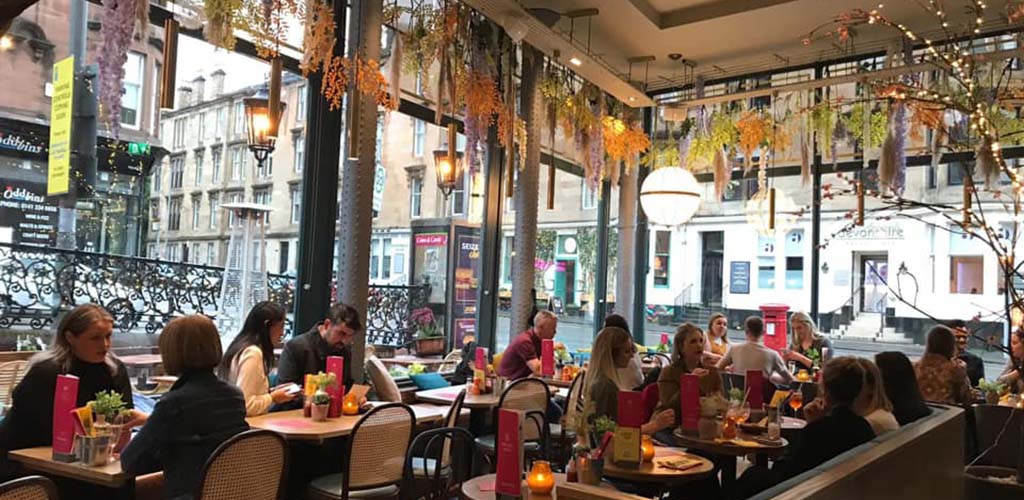 @westbeer
Beer gardens aren't particularly popular in Glasgow, because it's rarely warm enough to properly enjoy them! However, the beer garden at West On The Green is one venue that does get particularly packed whenever Scotland sees a bit of sun.
The large picturesque beer garden isn't the only reason why single women flock to this venue. It also boasts a huge selection of beers brewed in the adjacent brewery and a delicious German-inspired menu.
It's a fun and unique venue to meet friends, regardless of the weather!
More Great Venues to Meet Single Women in Glasgow
As promised, we will dedicate the rest of the article to listing some often overlooked ideas for meeting single women seeking men in Glasgow.
Tumbao Salsa School provides opportunities to meet single women seeking men in Glasgow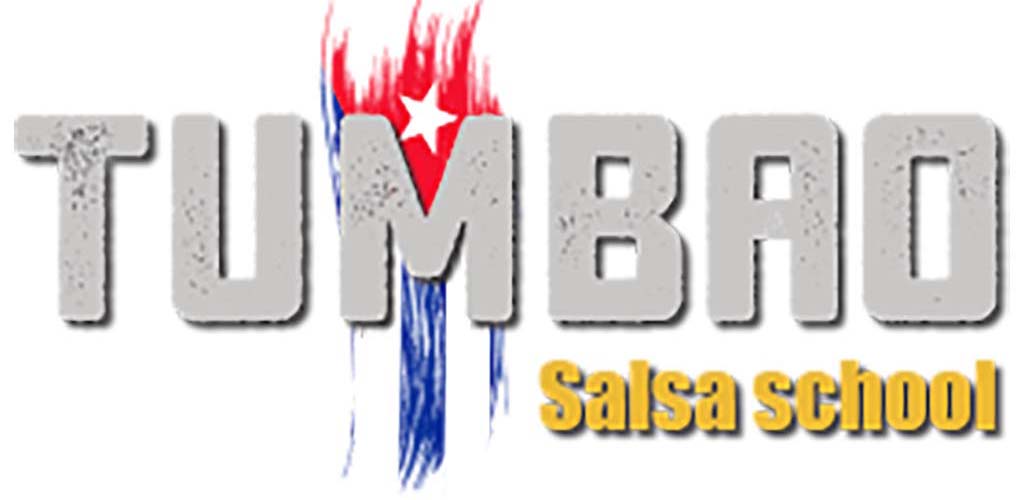 tumbao.co.uk
Tumbao Salsa School has been bringing some Latin spirit to the heart of Scotland for more than 20 years. Its classes are proving more popular than ever, so you can expect to find plenty of single women if you attend one.
You don't need to be a gifted salsa dancer or even have any experience at all, as there are plenty of classes for beginners. All you need is the willingness to learn.
You'll be swapping partners throughout the class, so there'll surely be plenty of opportunities to make a connection with single women. Indeed, most classes end by allotting time for a 'social dance,' where you can reconnect with a partner who made a lasting impression on you.
Tumbao runs salsa classes on Mondays in Boteco Bar, as well as on Tuesdays and Thursdays at Mango bar. Salsa club nights take place on Wednesdays in Boteco and on Saturdays and Sundays at Mango.
Artisan Roast is one of the most popular coffee shops in Glasgow's famous West End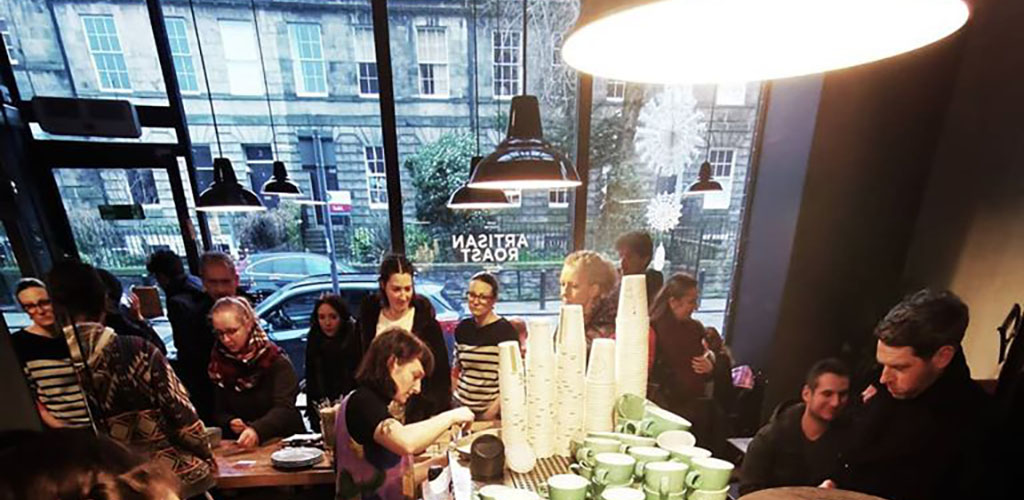 @artisanroast
The idea of approaching a woman in a coffee shop might seem a bit left-field. But it can actually be incredibly romantic if you pull it off properly. In this era of drunken flings and swiping right, there are plenty of women who are open to a traditional approach as they go about their day.
It's so rare nowadays that it's possible to stand out in a really positive way just by having the courage to try it. Once you can get over the potential awkwardness of introducing yourself in a public spot, you're good to go.
Artisan Roast is a great example of a busy coffee shop where you can give this a try. This well-known cafe is based in the heart of Glasgow's busy West End, next to Kelvingrove Park, so the odds of finding a beautiful woman here are high.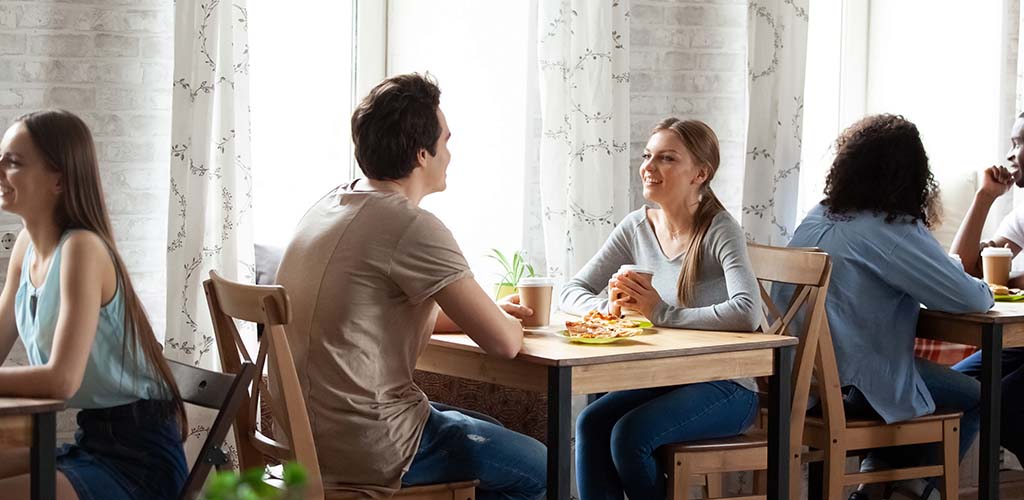 stock.adobe.com
Speed dating can be a great option for singles who dislike online dating, but are perhaps too shy to approach women in a busy public venue.
The concept involves a host selling tickets to an equal number of men and women, then arranging for attendees to 'date' each other for 3-4 minutes.
If you want to swap contact details with your date, you can tick her name on the event's notesheet. Provided that she has also ticked your name, the host will then ensure that contact details are exchanged.
If this sounds like a fun night out, you're in luck. The speed dating scene in Glasgow is thriving thanks to Speeddater.co.uk.
This company hosts popular events around Glasgow every couple of weeks. To buy a ticket, navigate to its website and select an upcoming event that caters to your age range.
Yoga classes at Merchant City Yoga connect you with Glasgow's single women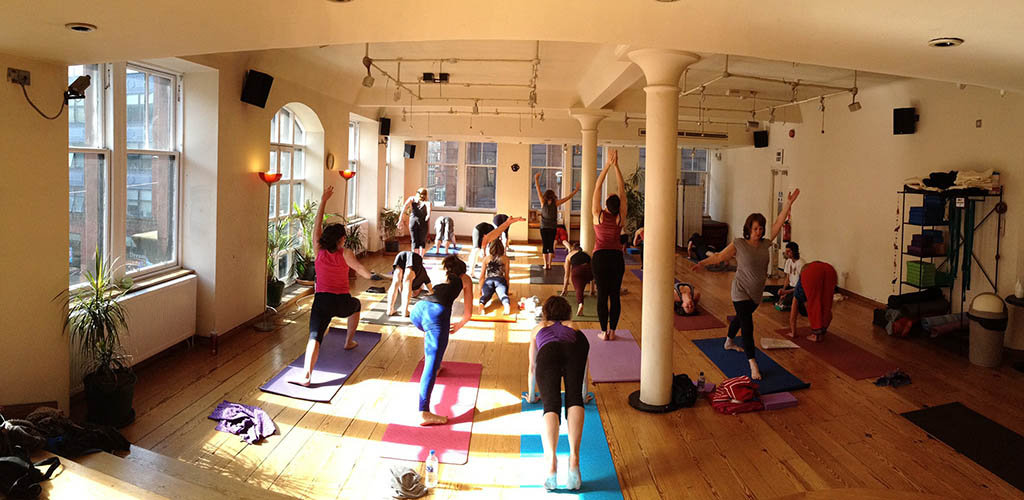 @MerchantCityYoga
The idea of picking up women at a yoga class might seem particularly odd, but hear us out.
Merchant City Yoga is an established yoga institution, which has proved exceeding popular, particularly among sporty athletic young women. It focuses on creating a friendly social community, as well as great yoga classes, and this is definitely part of its appeal.
Now, we're not suggesting you throw your best pick-up lines at some woman while she's in her downward dog. Save that until after the class. But if you love Yoga and women who are into keeping fit, this can be a great place to meet them.