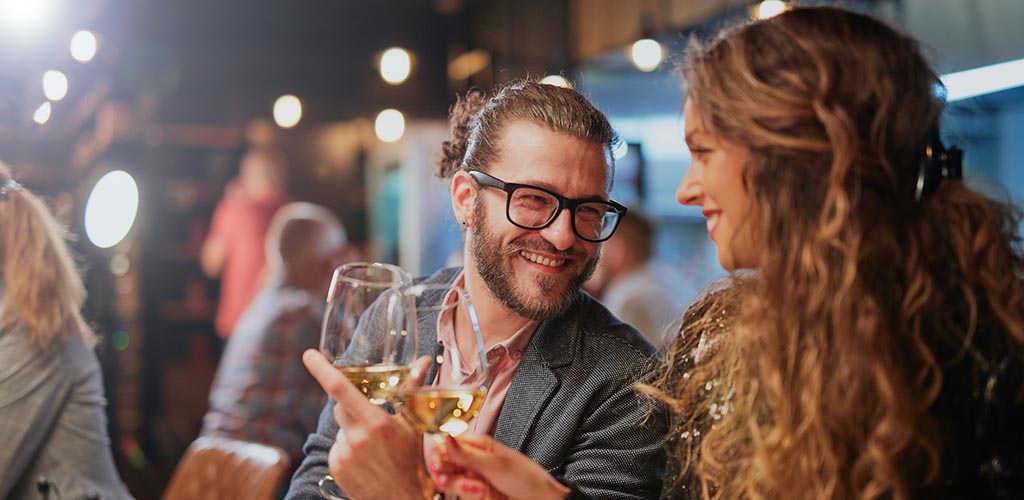 Are you looking for single women seeking men in Mississauga? Then you've come to the right place.
We get it, finding a lovely lady who's single in a city of more than 800,000 is no easy feat. Not to worry. We not only have the lowdown on the best places to meet women, but we can tell you which apps will offer you the best results.
This is far more than just a list of bars and clubs in Mississauga, however. This is a tried and true template that will truly offer you your best chance of success.
Whether you live in Port Credit, Streetsville or Erin Mills, our recommendations are sure to work. And you don't need to be a Sheridan College grad to know that getting advice from the experts is always a good move.
So, if your goal is to meet single women in Mississauga, read on. We guarantee you'll get some great tips that are sure to improve your social life.
Looking for Single Women Seeking Men in Mississauga? Find Them Here
Let's take a look at the places that have brought us the most luck in the past year. These are some of our favourite places and apps for meeting single women in Mississauga.
Blue Suede Sue's: a great place to find mature women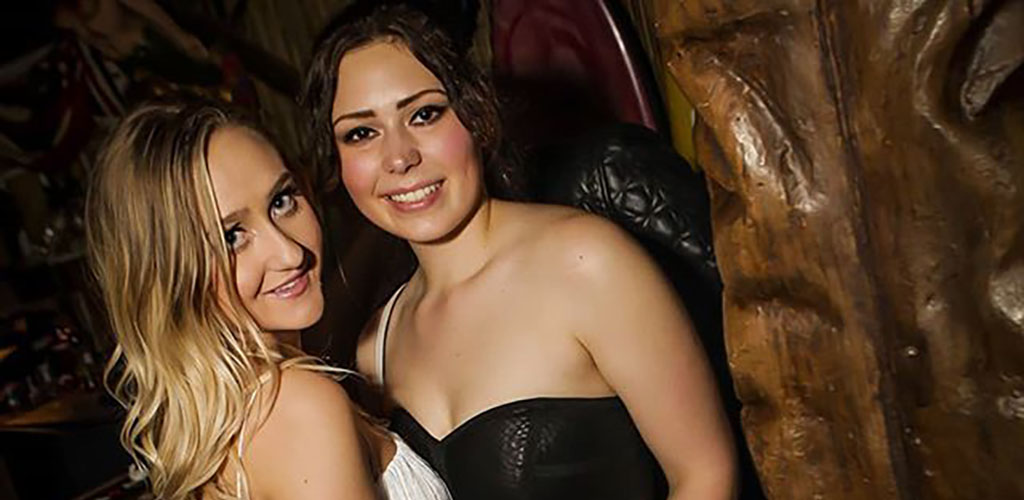 @bluesuedesues
If you're looking for a place to party on a Saturday night, look no further than Blue Suede Sue's. With its eclectic décor, three themed bars and delicious Greek-style food, this nightclub attracts a more mature crowd. So, if you don't mind dressing up a bit and you like ladies over the age of 28, this club should be a must-go on your list.
With its slightly upscale vibe, you'll want to be sure you're sharply dressed. Not only will that catch the eye of the ladies, but it will keep you from feeling out of place.
The club's upbeat music attracts a lot of sexy women who are ready to dance, so make sure you're ready to groove with them. The club's two dance floors, one of which comes complete with a pole, are always high energy thanks to a variety of skilled DJs and live musicians. Who knows? You may even be treated to a sexy pole dance thanks to the liquid courage of the free-flowing drinks.
Blue Suede Sue's, the longest running night club in the GTA, is the best place to meet mature and attractive women who are ready to party. Just south of the 401 in Mississauga, it's open every Saturday from 10 p.m. to  3 a.m. The club is also open on long weekends and the occasional Friday for special events.
Adult FriendFinder is a great way to meet single women in Mississauga who just want a physical thing (try it free)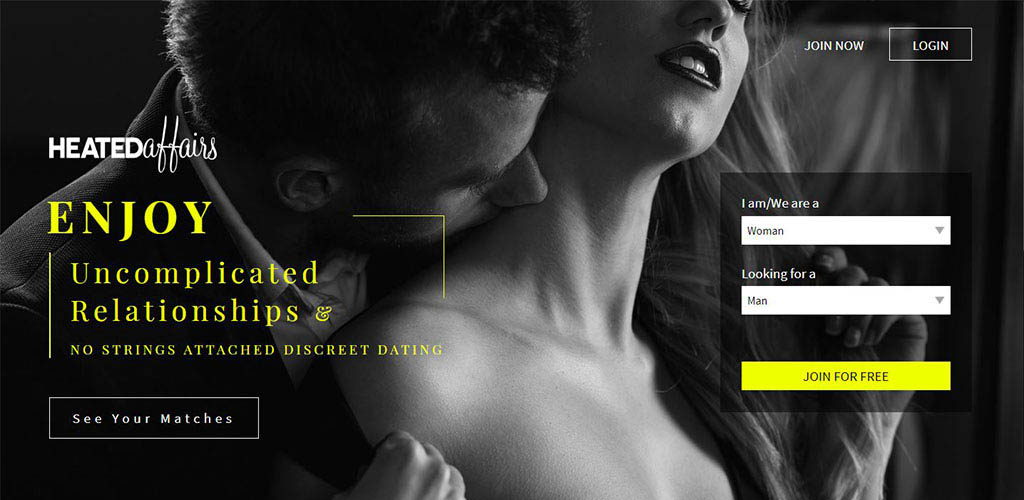 If you're looking for single women who are down for a casual romp between the sheets, forget Tinder. Adult FriendFinder can help you find what you're looking for. With its massive user base of more than 90 million users, AFF is the go-to app for single women in Mississauga looking for a casual thing. What's really great about this app is that you don't have to look like Chris Hemsworth to get lucky. You just have to be ready to please any ladies you connect with.
AFF offers a diverse age range and a search engine that allows you to focus in on what you like. If, for instance, you want a woman in her 30s who is into a particular fetish, it's easy to find what you're looking for.
We've seen the best success on AFF and have seen the best results with guys in general compared to any other option!
You can also rest assured that whatever information you share with AFF is in good hands. This well-established site has been around for 14 years and is popular across Canada, not to mention globally.
So, whether you're looking for an ongoing sexual relationship, a one-night stand or something in between, give Adult FriendFinder a try. Sign up is free, so what do you have to lose? It's always a great way to meet single women seeking men in Mississauga.
Try Adult FriendFinder For Free!
If you're tired of wasting your time and actually want to meet single women who mostly just want to hook up you need to
try Adult FriendFinder's trial here
. We haven't found a faster or easier way to meet women that actually want to head to bed fast, especially for more normal guys (not models). If you want results check them out for free.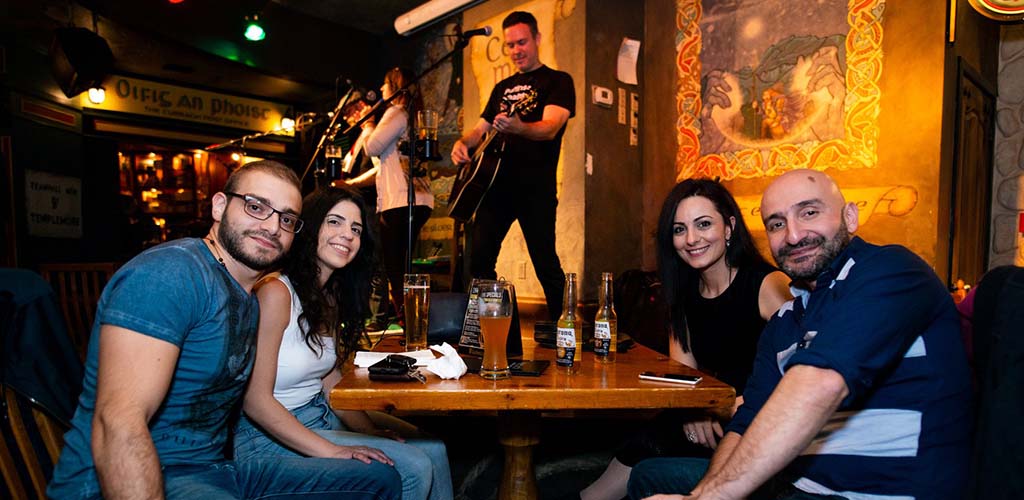 @failteirishpub
One of the most unique Irish venues in the GTA, this pub doubles as a beer garden that can be used year-round. Located just a stone's throw from Square One, it has the largest heated patio in the city. Open in every season, the bar's top roof-covered patio can accommodate 80 people while the bottom open-air patio is ideal in the summer.
This large pub has six distinct areas offering places to eat, sit at the bar or socialize. And, in true Irish tradition, Failte's offers a large selection of fine whiskeys and imported beers.
With live music on Friday and Saturday nights, Failte is hopping by 10 p.m. The crowd, which always has a good number of single ladies, is friendly and welcoming, making it easy to meet new people.  The low-key atmosphere of Failte's means dress is casual as are pickups. So, if you see a lady you like, don't make it complicated—just offer to buy her a drink.
Looking for attractive Mississauga single women over 35? Cougar Life is the app of choice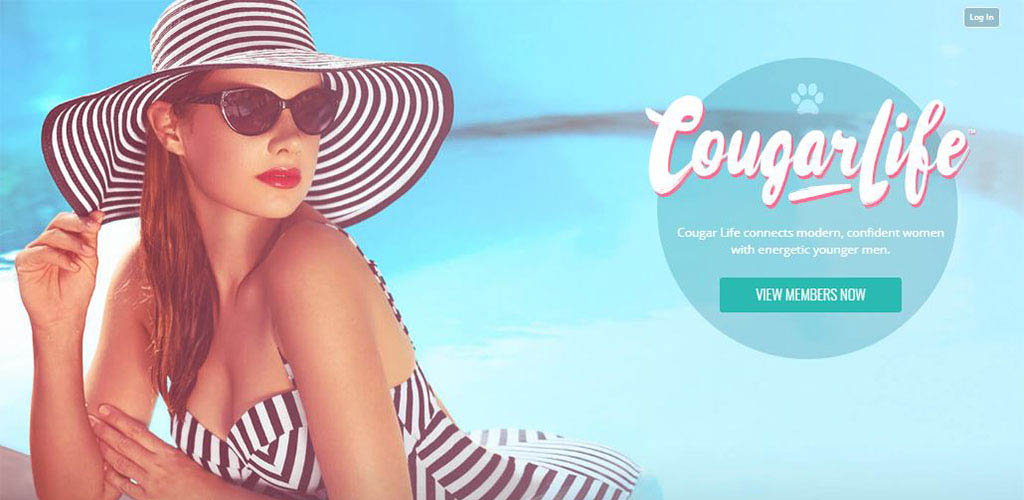 If you're a guy who prefers experienced women, Cougar Life is the place to find them. Whether you want a fling or a relationship, Cougar Life can help. Why is it so great? It truly is your best shot at meeting older single women seeking men in Mississauga.
This site is the largest of its kind, boasting a membership base of 7 million-plus active profiles. It certainly makes it easier for you to take the initiative and start a conversation with an older woman you find attractive. That's because most women on Cougar Life are open to dating a man who is several years their junior. Although often used by men under the age of 40, it really is ideal for men of any age looking to date women over 35.
Women using the site can date younger guys, older men or both, depending on their preference. It also offers a much more convenient and private way for an older woman to find casual sex without leaving the comfort of her home. Many single women in the 35- to 50-year-old age bracket are simply too busy with their careers and children to go bar hopping. Cougar Life offers a low-pressure way to meet guys and removes the barriers when it comes to dating younger men.
Cougar Life also lets you know who is available for a date and who has looked at your profile. This makes it easy to know who might be interested in hearing from you. So, why not sign up for the Cougar Life free trial?  It's definitely worth your time.
The Wave always has single women seeking men in Mississauga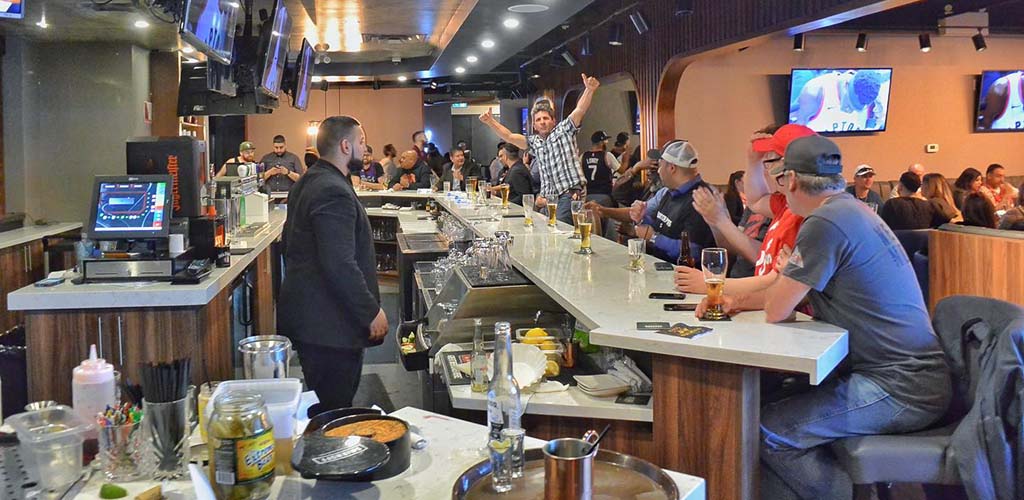 @thewavesauga
Located just steps away from Square One, The Wave is Mississauga's newest sports bar. Offering a relaxing place to watch the big game as well as weekend entertainment, The Wave has something for everyone, including great food. The best time to find Mississauga single women is on Saturday night after 9 p.m. when the place takes on a party atmosphere. Live DJs play a mix of R&B, hip hop, reggae, soca and classic house club anthems which always gets the ladies up on the dance floor.
As an added bonus, the bar offers "Wavy Hour" and "Appy Hour" from 9 p.m. to close with drinks starting at $3.50 and appetizers at $6. That certainly makes it easier to buy the lady you're chatting up a few cocktails or glasses of wine without breaking the bank.
If you're looking for a lower pressure atmosphere, you can hit the bar on game day. Meet female sports fans while catching the action on one of the big screens and enjoy some of the delicious food offerings.
The X Club is a dance club with a sexy twist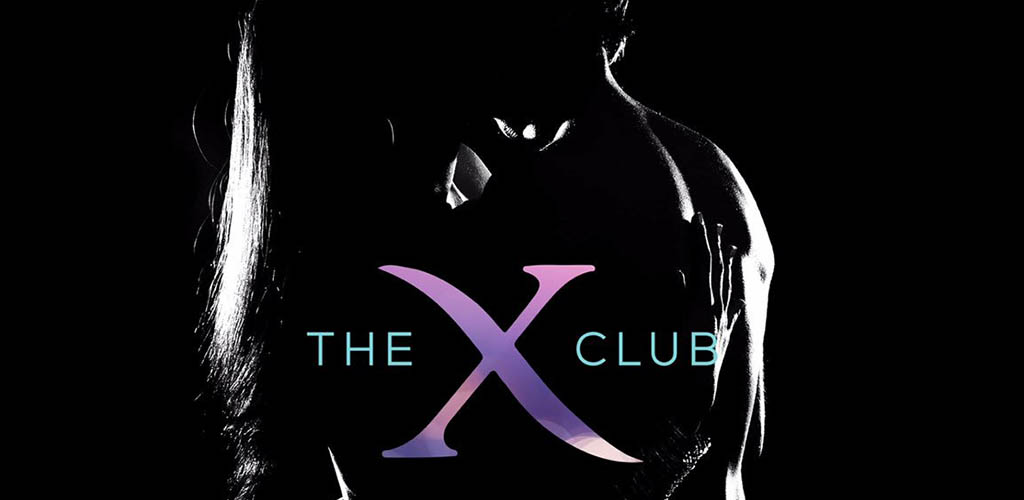 @thexclub
If you're a single guy looking for free-spirited, single women in Mississauga, this could be the place for you. This dance club caters to couples and single women. But it can be a very erotic playground for the single guys who are permitted to enter.
The X Club admits up to 15 single men every Friday night, but they must be pre-screened to ensure they will follow the club's code of conduct.
Saturday, the most popular night, is a no-go for single guys unless accompanying a couple. If you come as a couple's "date"—a much easier way to gain admittance—you will be permitted to enter as their guest. So, if you're friends with a couple who'd be into an adult-themed club, why not ask them to bring you?
As an added bonus, if you do gain access to the X Club, you will not need to be the aggressor. Actually, it would be frowned on. But single women and couples are free to approach you for sexy play. Single men can be invited to a private room by women or couples. If you're on the shy side, however, you can enjoy less explicit flirtation in the bar and on the dance floor.
Aside from being respectful, you must dress to impress. Casual attire is frowned upon. So be sure to wear nice pants and shoes with a dress shirt. If you're lucky, you won't be wearing them for long.
The club, which is open from 9 p.m. to 3 a.m. It also enjoys a fairly broad age range of 25-50, with about half of the crowd being in their mid-30s.
eHarmony the best app for finding a relationship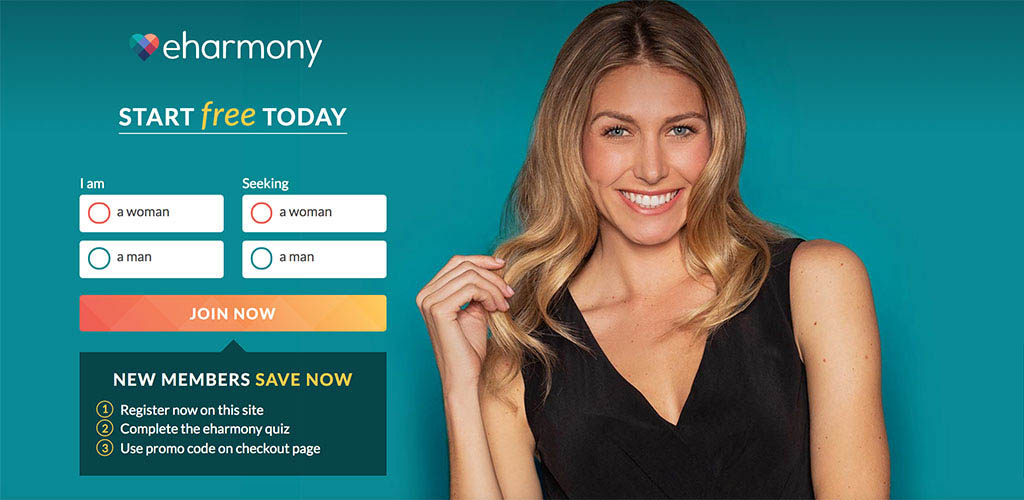 With a membership base of more than 33 million people, it's little wonder eHarmony is the best-known dating site in Canada.
It's the go-to app for Canadians interested in taking their search for a serious relationship online. Perhaps that's because of its impressive stats. Not only does eHarmony boast one of the best men to women ratios, but it also boasts the most marriages. That's right; 69% of men and 71% of women meet the person they will marry within one year of joining the site.
Sounds too good to be true? It's not. It comes down to eHarmony's very effective technology, also known as its patented Compatibility Matching System. The comprehensive questionnaire you fill out upon signing up enables eHarmony's matching system to link you with compatible singles.
Each day, you'll receive a handful of matches, eliminating the need to scroll through profiles. Not only does this make it easier for you to get in touch with women who pique your interest, it means the ladies are more likely to respond. On traditional dating apps, good-looking women are inundated with messages from eager men. In fact, they receive so many that they often read less than half of them.Not on eHarmony, however. Because the women are receiving messages from fewer men—men they're actually compatible with—they're far more likely to respond.
Once you begin chatting with a woman, eHarmony's guided communication helps you to get to know each other and build an attraction before meeting in person.
If that doesn't convince you this app is one of the best ways to find single women in Mississauga, maybe its three-month guarantee will. Anyone on the app who hasn't found a match within 90 days of signup will receive an additional three months of matches for free.
More of the Best Places to Meet Single Women in Mississauga
Mississauga has some truly great bars and apps to choose from. But you shouldn't rule out less traditional venues. The following selections in particular have helped us meet Mississauga single women.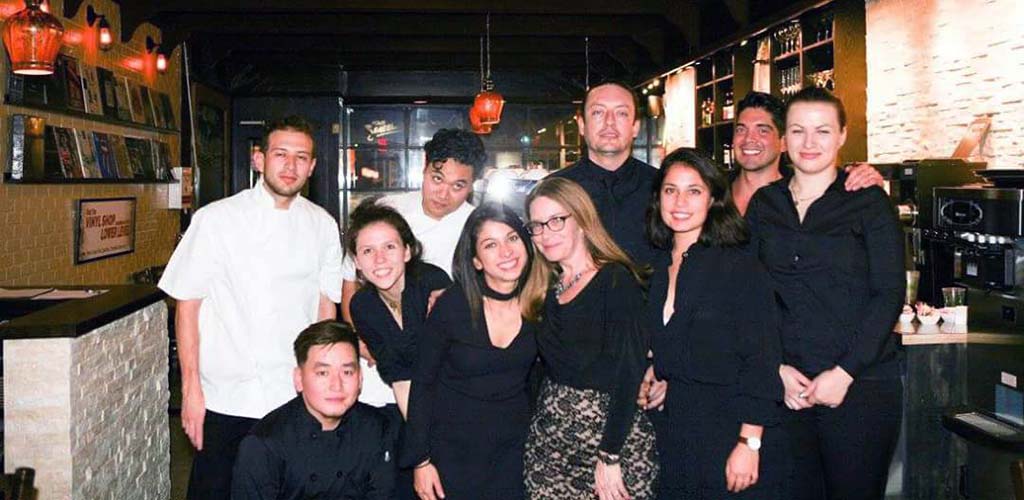 @archtopmusiccafe
This unique coffee house that also sells vinyl records has a reputation for being a place "where strangers become friends." The friendly vibe and laid-back atmosphere make this café the ideal place to strike up a conversation with the many single ladies that pop in for a caffeine fix.
Located in South Mississauga, the Archtop Café is known for its delicious coffee and tea beverages and desserts as well as its tasty soups, salads and sandwiches.
There's really no wrong time to drop in. But the lunch hour and the weekends are always the best time to meet single women seeking men in Mississauga.
If you hit it off with a single gal at the café, it's easy to extend your time together by taking a walk on the nearby Waterfront Trail or by meandering around the Port Credit Marina.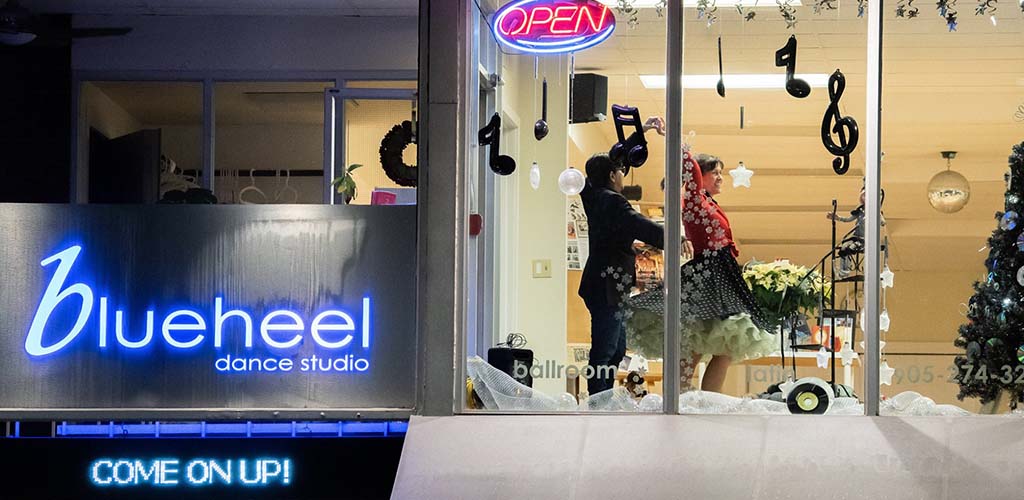 @blueheeldance
Women love dancing and, even more than that, they love a man who can dance. So, if you want to meet single women in Mississauga, why not give dance classes a go?
In this city, Blueheel Dance Studio is your best bet. You not only get a chance to meet a lot of women at the group dance classes, but you also get to learn a skill that will get you noticed at the clubs. Another bonus? There almost always is a high woman to man ratio, and that means you won't have to compete for the ladies' attention.
You can choose to learn ballroom, Latin, Club Latin or specialty dances. So choose the style that best suits your personality. Once you have a few group sessions under your belt, you'll want to hit the Friday night practice parties. This weekly event is a great time to meet women in a fun, high-energy atmosphere.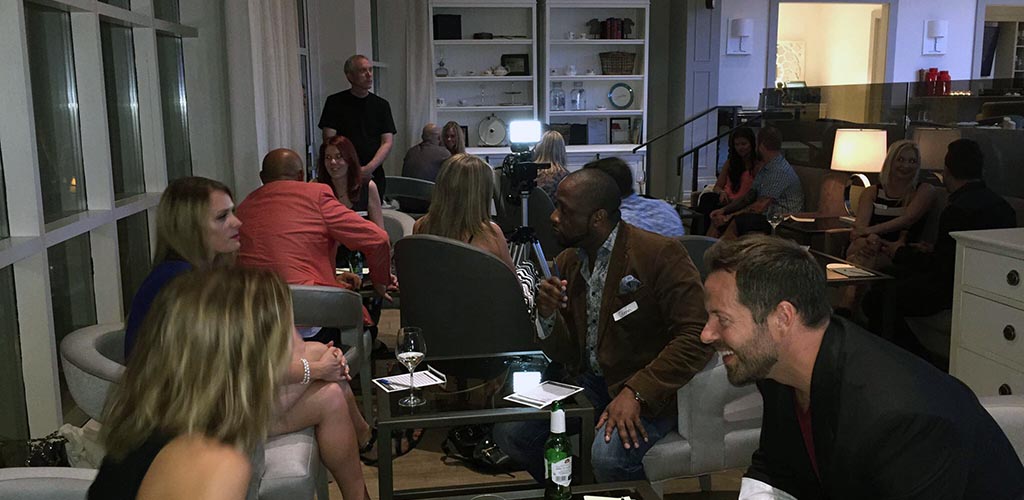 @singleinthecity
As they say, dating is a numbers game. And you won't find a better place to meet a lot of single women than at a speed dating event hosted by Single in the City.
It might sound intimidating or even cheesy, but these events can be a lot of fun.  You also stand a far better chance of meeting someone great than you would at some random bar. That's because the women taking part in the event are actively seeking a partner. So they will be open to getting to know you.
Single in the City hosts a number of speed dating events in Mississauga and surrounding cities. Stay in-the-know about events near you by following the company on Facebook.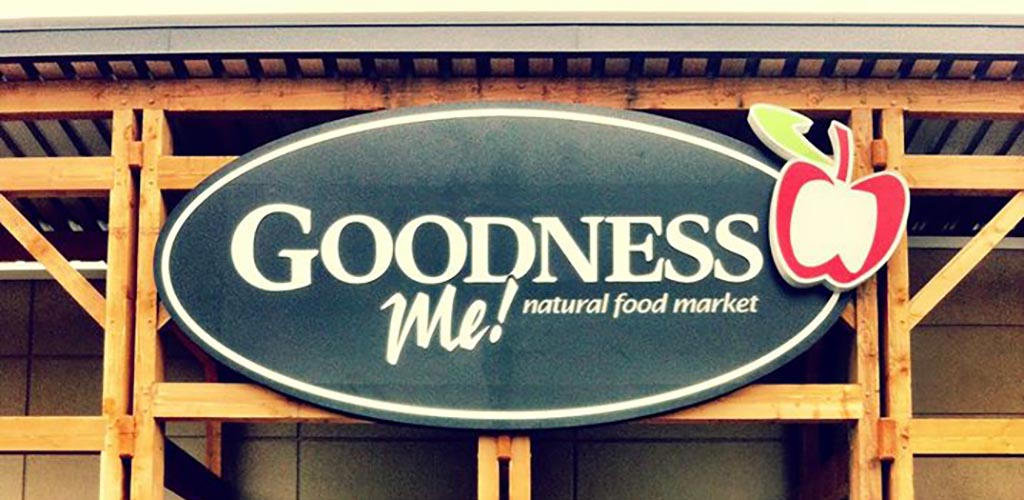 @goodnessmenaturalfoodmarket
One sure-fire way to meet an attractive, health-conscious woman is to shop at an organic grocery store.
In Mississauga, Goodness Me! Natural Food Market is a natural choice for both food and women. This health food store offers everything from fresh produce to organic meat to gluten-free bagels as well as vitamins and supplements. There's also a large selection of home and personal care items. In effect, it's a one-stop-shop for women who prefer natural products.
The best time to meet women here is after work or on weekends. Simply ask that attractive woman who caught your eye for her opinion on a product and let the conversation flow from there.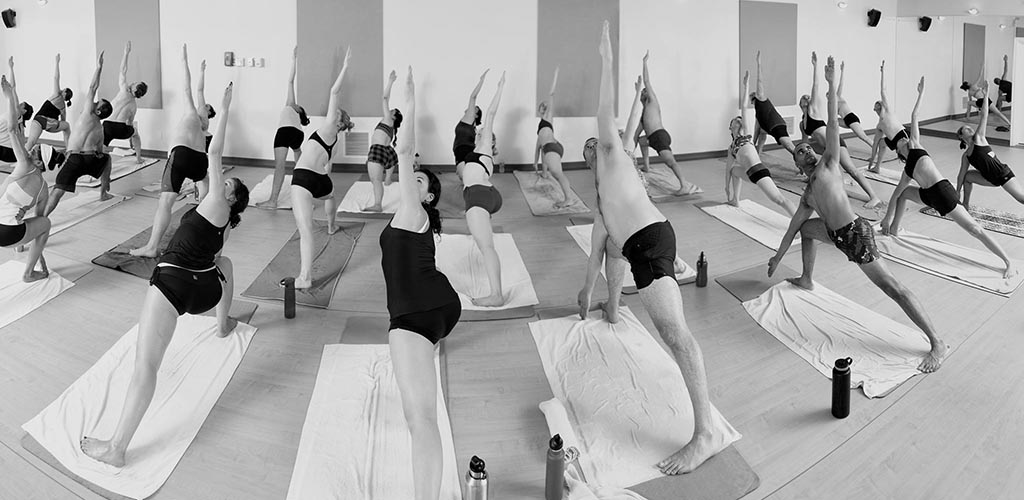 If you're ready to meet a lot of single women seeking men in Mississauga, head on over to Hot Yoga & Pilates. While there are men who teach and take classes at the studio, there are far more ladies than gents.
If you're considering signing up, be prepared to sweat. A lot. On the flip side, because hot yoga is such a sweaty undertaking, many of the ladies strip down to a sports bra and shorts, giving you lots to look at. Just be sure not to be so busy gawking that you aren't doing the actual moves. Nothing impresses a woman more than a fit and flexible man.
After your workout, you can chat with the ladies in the social area. Don't be afraid to ask for tips and talk about the class. A woman enjoys being with a man who shares her interests.