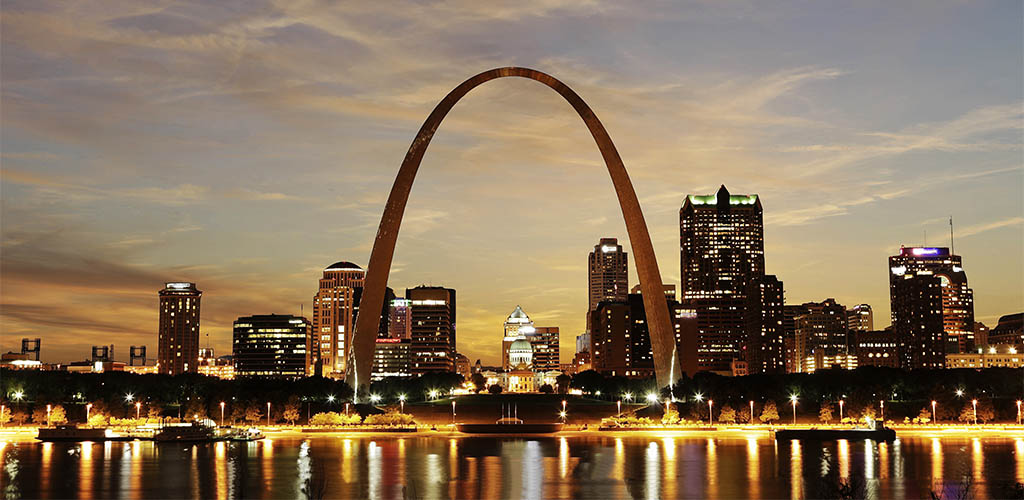 Like with any big city, it's not easy to find the best cougar bars in St. Louis. With so many locations to choose from, you're probably wasting some time in bars that don't attract cougars.
That's why we've put together a list of 10 awesome bars in St. Louis that the older ladies love. Put your time to good use and visit the locations we recommend. Give these spots a shot along with a little time spent on our favorite sites to meet single cougars.
So where are the best places to meet sexy cougars in St. Louis?
Great Spots To Meet St. Louis Cougars
Here are the ten spots we've hand-picked where you can meet a sexy, single cougar.
Failoni's for a friendly older lady
Failoni's is a family-owned establishment that's always a relaxing good time. Typically, the crowd is made up of 30-somethings, including beautiful older women. There is karaoke, some dancing, and an indoor and outdoor stage. The pizza and burgers are delicious and reasonably priced.
Failoni's can get pretty loud, but there's a huge outdoor patio if you need a space for quiet conversation. Try Failoni's on Thirsty Thursdays for an amazing crowd that includes some sexy cougars. The patrons here actually make conversation with one another, so it's a great spot to meet older women.
Cougar Life makes it almost too easy
There are only so many women you can meet when you are out for the night or walking around town. If you are serious about finding a single cougar you need to make the most of your time, that means giving Cougar Life a shot.
Think about it, women over 30 have a lot going on and need a more efficient way to meet guys. They can't spend hours and hours in a club but they can spend a little time every day on their phone. You need to be where they are looking.
We test and rank all the top cougar dating apps and they have been the best for a while now, especially if you are a younger guy looking for an older woman.
Check out their free trial and let us know how it goes.
This friendly and relaxed pub offers delicious finger food and great drinks. You can drink beer, wine or liquor and strike up a convo with some of the tantalizing St. Louis cougars who frequent the place.
The beautiful, shaded outdoor patio has a large fountain in the center and also features a koi pond. McGurk's is sophisticated for a pub and has its own brand of charm. The atmosphere is perfect for meeting older women, making McGurk's one of the must-visit cougar bars in St. Louis.
If you are just interested in a quick fling Adult FriendFinder is perfect
When it comes down to meeting cougars in our STL there are really only two options: Cougar Life and Adult FriendFinder. As we talk about above, Cougar Life is overall the best site for meeting cougars for anything aside from short-term. If you are ONLY looking for something short with a cougar Adult FriendFinder is going to be the better option.
Every year we try out and rank the top hookup apps and they have been at the top for a while. With a giant user base of over 50 million members the only other site that can come close is Tinder. However, if you are actually looking to meet cougars Tinder just doesn't do a great job. Tinder is totally geared toward millennials and just doesn't have a lot of women over 30 using it (let alone women in their 40's).
You don't have to take our word for it, you can try them for free and see what your options are in the corner of the state you are.
Jive & Wail for a fun and classy cougar
This dueling piano bar caters to all ages, including sophisticated older ladies.
It gets really crowded on Friday and Saturday nights, and the atmosphere is fun and loud.
The music and performances are good, and so is the food.
Seating includes both tables and bar stools.
This is an entertaining, high-energy establishment to meet a cougar who likes classy fun.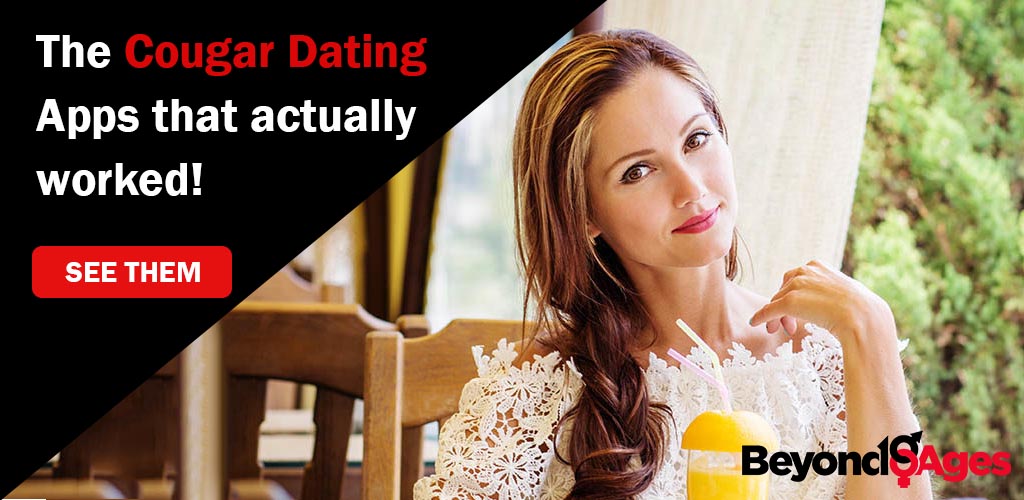 This upscale bar is located inside the Hyatt Regency. At Brewhouse, you'll find an awesome assortment of draft beers, great chefs and a beautiful outdoor patio. The bar is gorgeous with a nice ambiance, so vibes are good for impressing a sexy older lady. As a bonus, this is one of the best places to watch sports in the city, with HDTV and an awesome sound system.
St. Louis cougars can often be found drinking and socializing at Brewhouse, so don't be afraid to start a conversation. Dress up a bit if you decide to check it out. You're sure to rub shoulders with beautiful older women.
Some Other Great Cougar Bars Around STL
Sky Music Lounge to visit one of the best cougar bars in St. Louis
Sky Music Lounge has two bar areas and hosts great live bands almost every night. Patrons say this is one of the best places to hear St. Louis music. The drinks are a bit pricey, but the crowd is mostly 30's-40's, so you'll see some women who interest you.
There's a dance floor and a cool, relaxing vibe too. If you want to meet a cougar who's into good music and good drinks, definitely check out Sky Music Lounge. Come prepared to dance if the need arises, and you may end up impressing the fun, attractive older woman of your dreams.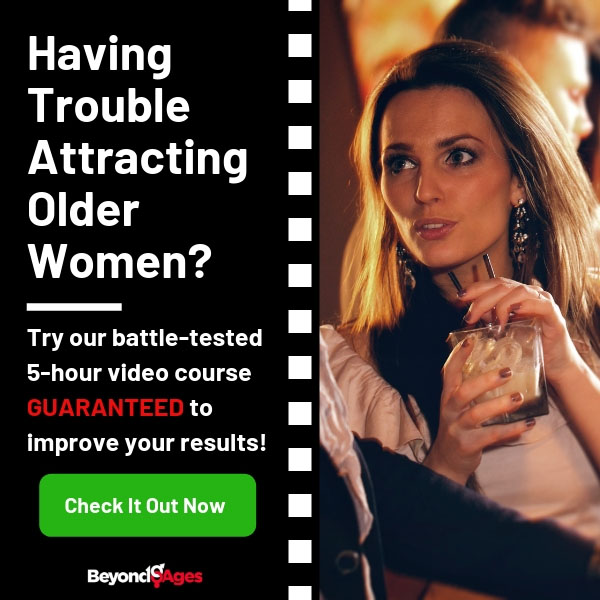 A rooftop terrace atop the boutique Moonrise Hotel, the Eclipse Restaurant is a super trendy spot.
The views are stunning, and the furniture is perfectly scattered to invite conversation.
The Eclipse Restaurant is popular among sexy older women, and it offers the perfect atmosphere to mingle.
It also has an award-winning craft cocktail program, along with over sixty fine whiskies.
The food is American cuisine with a delicious Southern twist.
Adding a unique feel, the "world's largest rotating man-made moon" overlooks the scene.
Although far from a dive bar, the Eclipse Restaurant isn't overly dressy.
Try a nice pair of jeans and a button-up for the perfect look to catch the eye of a sexy cougar.
Kicker's Corner is a friendly neighborhood dive bar that draws an older crowd.
The food is surprisingly spectacular, served in massive portions, and cheap.
There are also inexpensive beers and fantastic daily specials.
This place is extremely welcoming, so you'll feel like a regular in no time.
The atmosphere should give you the confidence to approach an attractive cougar and start a conversation.
After that, who knows where the night will lead?
BRIO offers a large bar with plenty of seating and delicious, authentic Italian food.
The bar pours up happy hour from 3:30-6:30 every weekday.
Happy hour is a great time to spot some cougars relaxing at the bar after work.
With marble accents, draped fabric, and large floral arrangements, the ambiance at BRIO is elegant.
Check out BRIO for an elegant and relaxing setting that the cougars love.
Cielo Restaurant and Bar is a beautiful rooftop location serving authentic Italian food.
They also serve affordable Piedmont wines, hand-crafted cocktails, and locally brewed beers.
The patio features fire pits, a water feature, and plenty of cozy seating.
The romantic atmosphere makes this a nice place to get cozy with an attractive cougar.
If you're not into sitting outdoors, there's also plenty of seating in the modern bar and dining area.
This elegant and upscale establishment attracts plenty of cougars, so you should give it a try too.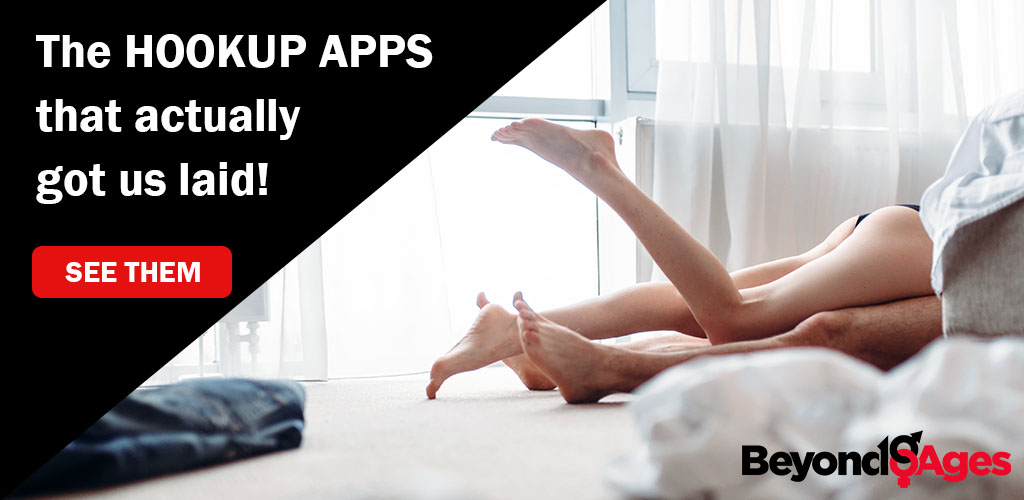 Robust Wine Bar serves pricey small plates, appetizers, and delicious wine.
Many customers are elegant, attractive older women.
There are tables, a bar area, and outdoor patio that often features live music.
The outdoor patio provides comfy couches and a fire pit, a perfect place to set a romantic mood.
15% off wine flights on Wednesday nights is a big draw for the older women.
Like every establishment on this list, Robust Wine Bar is one of our favorite cougar bars in St. Louis!
The Best Restaurants in St. Louis to Find Cougars
Named after its founder, Alex Failoni, and his wife when it opened in 1916, this restaurant is still going strong today. In fact, it's doing so well, that it recommends making a dinner reservation in advance.
They boast their homemade pizza as a customer favorite as well as large portions, no matter what you order. It's a great place to enjoy a meal and chats on either their outdoor patio or inside. Their throwback-themed events that take place every Friday evening are also fun.
What more do you need to make this place near perfect? A crowd of mature older women. Failoni's has been said to be quite a fun play area for cougars in St. Louis. We recommend giving it a try!
What's better than enjoying delectable munchies or a meal alongside a gorgeous cougar in St. Louis? Doing so in the middle of a corn field!
The Smokehouse Market has been around for almost 80 years and has managed to keep its modest and traditional feel for all of these years. It's a spot for all ages and encourages visitors to dine at their in-house restaurant, Annie Gunn's.
Annie Gunn's is a kind of farm-to-table initiative whereby they collect fresh fruits and vegetables from the surrounding farmers. They're also the proud recipient of the 2016 Diner's Choice Award, making them an excellent choice when it comes to great dishes and meeting older women.
Tagged as a "Vibrant dining experience," Billy G's is a place for the young and old. Here, you'll find incredible cuisine and innovative cocktails. The interior is swanky with exposed brick and ductwork. They also have Edison bulb light fixtures, a reclaimed wood bar top, an open-plan kitchen and a red brick pizza oven.
Fancy a drink? Take advantage of their Happy Hour that takes place Monday to Friday from 2.p.m. to 6.p.m. Whether you enjoy it on their outdoor patio or inside, Billy G's is a cool spot for socializing in style.
Speaking of, if you're single and ready to mingle, your chances of striking up a convo with a cougar at Billy G's are high, so make it a priority if you're on the hunt.
If you feel like a friendly and chilled vibe, The Hive is a spot where you can enjoy many incredible meal deals as well as a few relaxed yet fun cougars in St. Louis.
Sundays offer free buffet appetizers and Mondays are for $1 burgers. Meanwhile, Mondays to Fridays, 4.p.m. to 7.p.m., are all about happy hour! In addition to all of the above, guess what else you'll find at The Hive. Cougars, naturally. The Hive is where cougars in St. Louis look their best and live their best.
This Italian restaurant loves to entertain even the smallest of celebrations. So whether you've just gotten a promotion at work or are toasting to an engagement, Brio is the place that'll make you feel right at home.
Visiting the space is like stepping inside the Italian region of Tuscany and their food is cooked to perfection every single time.
For a well-prepared meal and a few cheeky drinks, Brio is an upmarket and authentic Italian restaurant where attractive people of all ages come to mingle.
Cultural Spots to Meet Cougars in St. Louis
If restaurants and bars aren't your scene, find the gaze of an attractive cougar in St. Louis at the City Museum. It's a cultural experience offering architecture made of unique objects randomly found around the city.
From a children's play area and a pavilion to a funhouse, everything you see at the City Museum has been carefully crafted from things such as reclaimed stone, salvaged bridges, fire trucks and church pipe organs.
And who knows, you may just tap into your creative and intellectual side with an equally cultured cougar at this interesting place where one's imagination runs wild.