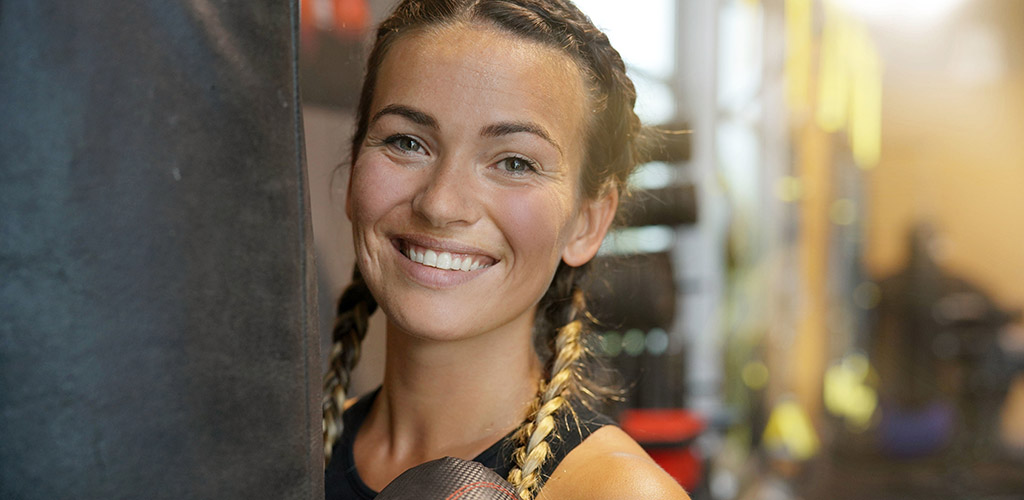 As long as you take every chance to meet new people and maintain an upbeat attitude, you should do well wherever you go—but in Agg town, you're sure to have better luck. Cougars in Arlington are no strangers to showing off their passion. They love their city, they love sports and they love their life.
Luckily, they've got a lot of love to go around that if you're dating a Texan, the fire will burst into flames.
It also helps to know that a little over one third of the residents of Arlington have never been married and another 15% are widows or divorced. That means there are a lot of hot older ladies available for you to meet!
Whether it's at the River Legacy Park or at the Bobby V's, the city of Arlington has the entertainment and nightlife that cougars crave.
So you might be wondering where Arlington cougars hang out. Keep scrolling and make sure to visit these hotspots cougar bars in Arlington whenever you're in town.
Know of a place where cougars go but can't find it on this list? Let us know all about it in the comments below!
Where to Find Cougars in Arlington
Try these great cougar caves the next time you're in Arlington and let us know how it went.
Beer it up with a hot mature date On Tap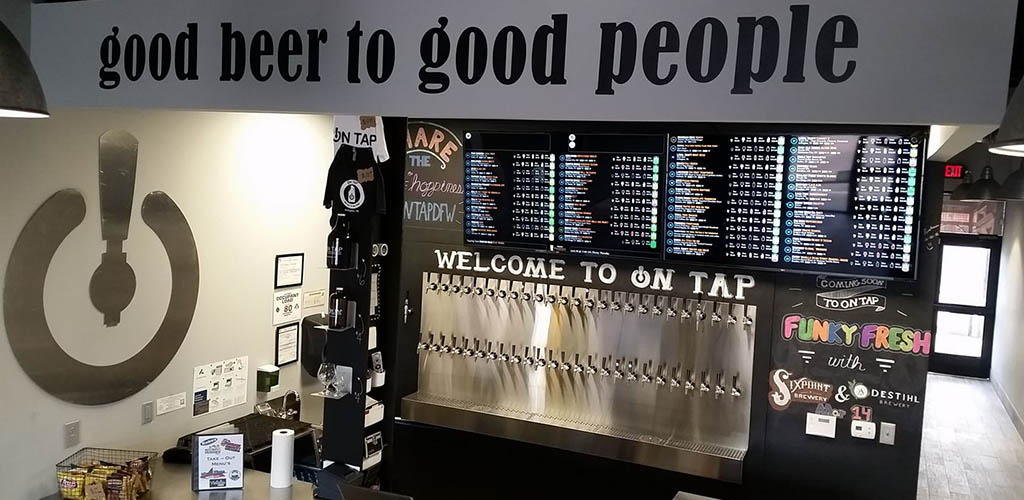 @ontapdfw
As soon as you walk in this taproom, you'll immediately see the words "good beer to good people" painted above the bar. This will instantly make sense to you after spending a good time inside. On Tap is so fully committed to serving good people with good beer that they have actually painted their mission statement above the bar.
The quirky fresh brews, ciders, wines and coffees in the bar are as special as they are luscious, keeping local cougars coming back for more.
This is the premier craft beer destination of Arlington with 50 rotating taps changed on the dot every two weeks. They make a point of regularly refreshing the menu because the team is proud to have something new on tap at all times.
If you're into older ladies who love craft beer as much as you do, you'll most likely find her here!
Nothing beats Adult FriendFinder at finding you a cougar for some bedroom fun (try it free)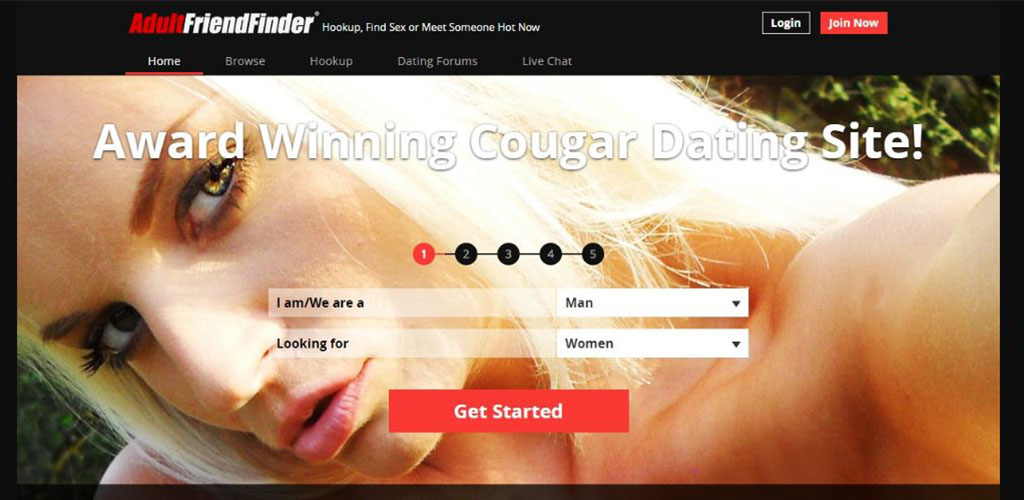 On a scale of 1 to 10, how hard is it to get laid in Arlington? To be honest, we'd say it's a 5. But if you want to land in bed with a cougar, it gets significantly harder. Thankfully, there's a site we love to use when we just want to get frisky with an older woman!
Adult FriendFinder is the gold standard for sites that will help you get laid. With so many users on the site (a huge percentage of whom are in Arlington), there's no way you won't find a cougar who'll hop into bed with you. After all, anyone who has an account on Adult FriendFinder is there to get naughty!
You won't be able to meet more cougars just looking to get down and dirty anywhere else!
In case you hate having to scroll through a hundred profiles only to find young women, Adult FriendFinder has you covered. Most users on the site are women in their late 30s to 50s. Sounds like a goldmine if you're looking for horny, mature vixens who like to keep things casual.
Try out Adult FriendFinder and fulfill your fantasies of getting it on with an Arlington cougar!
Try Adult FriendFinder For Free!
If you actually want to meet single cougars who are more interested in fun in the bedroom than a long-term relationship you need to
check out Adult FriendFinder's free trial with this link
. We've spent many months testing out 100+ different sites and apps to meet cougars and AFF has consistently been the easiest way for most men.
Milo's Bar is where classy Arlington cougars go wild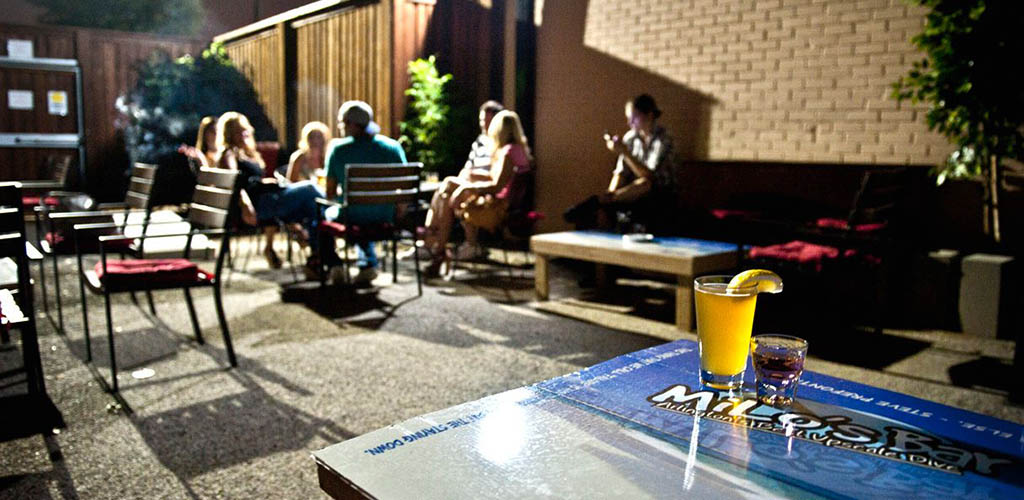 @milosarlington
Milo's Bar is regarded as the best upscale dive and sports bar in Arlington, and there's really no asking why. The bar features three pool tables, a ping-pong table and nine TV sets so you can catch up on the latest sports games. There's also a dartboard on the wall that's a favorite spot among single cougars who are spending the night out with their girlfriends.
Especially when you're just starting out, this is a great place to begin when you're just figuring out where to find cougars in town and more broadly around the area.
During their Thirsty Thursdays event, older single ladies show up to get discounts on their drinks and mingle with a diverse crowd of beer drinkers. If you stop by Milo's Bar on game day, you'll see tons of fellow Cowboys, Rangers and other fans ready to cheer on their teams. Find a hot chick and ask her what team she's cheering for and take the conversation from there.
At Milo's, meeting a fun, classy cougar is made easy.
Cougar Life is the easiest way to meet cougars in Arlington looking for relationships (try it free)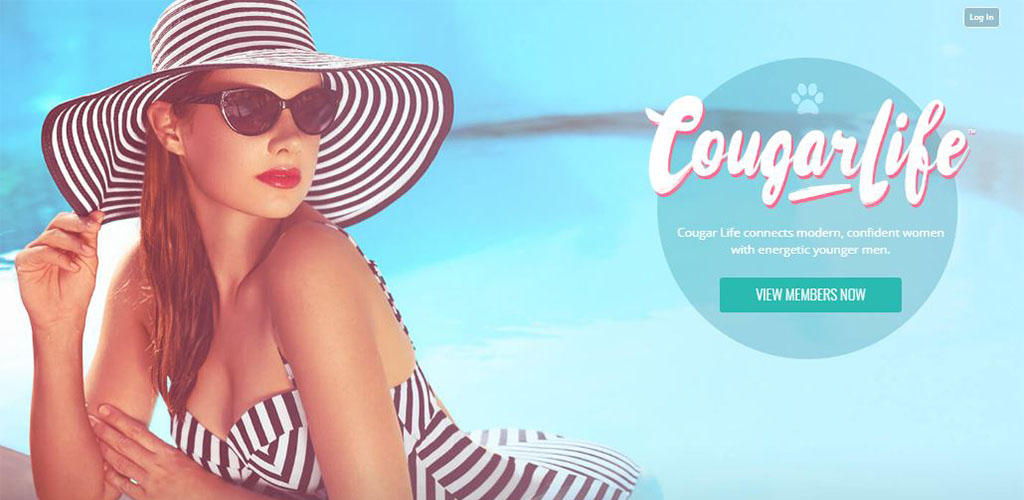 When it comes to meeting a lot of cougars in Arlington quickly, especially those interested in dating younger guys, there isn't a better option than Cougar Life (which just so happens to have a free trial). Older women are often just too busy to spend a lot of time in bars and clubs so many of them have been looking online to meet guys. In fact, a lot of them are ONLY looking online these days.
If you're not spending at least a little time on Cougar Life you're going to miss out on a lot of opportunities!
There are a lot of dating sites and apps out there (and we've tried just about all of them in our cougar dating site review) but none of them really deliver as well as Cougar Life does. There are a few reasons why we think it works so well:
Cougars in Arlington use it all the time
There are more popular apps and sites out there but they just don't have the cougars. Cougar Life has over 7 million active members and EVERY SINGLE WOMAN on this site is a cougar. There is no reason for a non-cougar to even consider signing up!
Instead of scrolling through hundreds of profiles hoping to find an attractive single cougar, especially one interested in dating both younger and older guys, they are all right here. It saves so much time and frustration!
These cougars actually want to meet up
If you've spent any time on other apps you know that a lot of the women that use them are really just looking for attention. They don't want to really meet a guy in person but they're happy to collect compliments and stroke their ego.
When you use a more specific option like Cougar Life you avoid a LOT of those time-wasting women. You only use a site like this if you're serious about meeting guys and not just leading people one.
It makes a huge difference in the response rate from your messages and the number of dates you can actually setup.
A really good mix Arlington cougars who want short and long-term
Cougar Life does a great job of attracting women interested in both short-term fun and a real relationship. The other top sites out there can be great but tend to attract a very specific type of woman.
If you haven't tried it out yet give Cougar Life's free trial a shot. You have nothing to lose and you can't expect to get new results without changing up your approach. Guys who really want to find a cougar aren't going to be able to do better elsewhere (in our experience).
Bust a move at Swing Dance Studio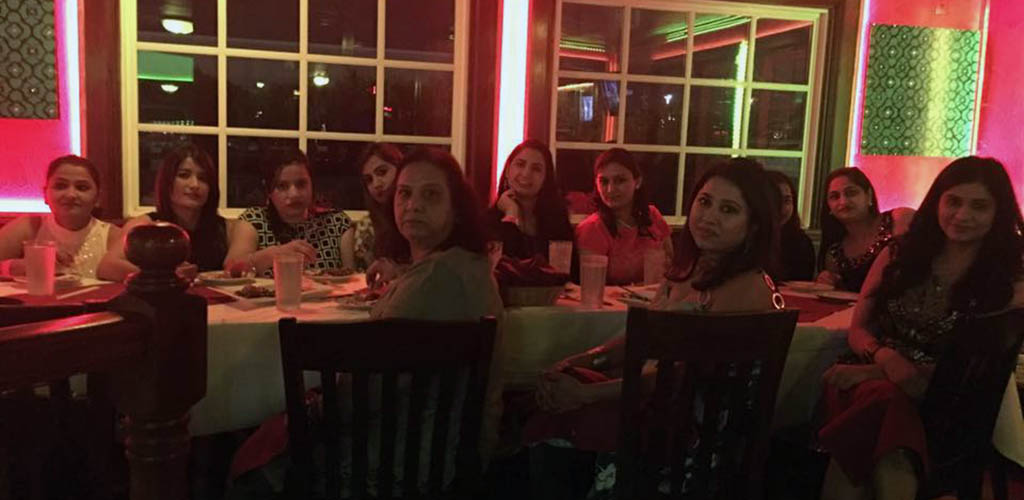 @Swing-Dance-Studio
If you love jamming to classic hits of Stevie Wonder and some blues music, then head on to Swing Dance Studio located at 2905 Galleria Dr. This isn't a place where you can find a bunch of young folks or listen to modern beats. Instead, this is a haven for laid back Arlington cougars who loves to dance!
Swing Dance Studio offers you a change of scene from the traditional night clubs. It's an ode to the old school that provides a chill and free atmosphere.
You'll have a surprisingly good time in this dance studio and music venue even if you're not a dancer. An older lady will definitely invite you to dance, so you don't even have to come up with a pick-up line.
They also offer classes so you will know dances beyond the basics. They have Soul Food Sundays and they cater food on the weekends too. So drinks and grub are not a problem.
eHarmony is the proven for guys who want relationships only (try it here now)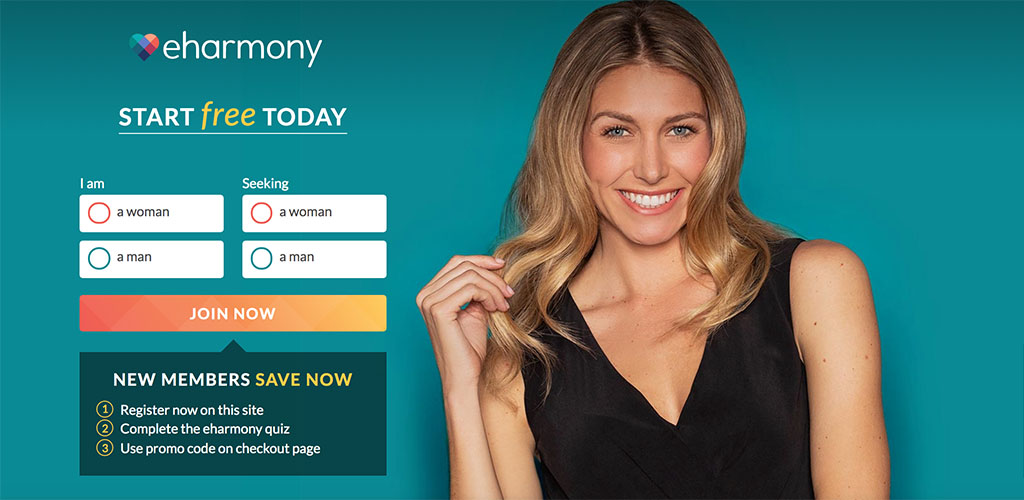 Meeting single women out in real life is a nice idea in theory, but it's not always that easy, particularly if you're looking for cougars. Older women tend to have busy careers and tightly packed social calendars. They don't usually have time to just hang out and look for guys. But they DO choose the time-saving option of looking for guys online, and in our experience, eHarmony is the best site to find relationship-ready women ages 35 and older (by far). They even have a proven trial that you can try out here right away.
We're always testing out dating sites and apps, and one of the reasons why we've had such a great experience with eHarmony is, in part, because of the thorough signup process. It takes a bit longer to create a profile than it does on other sites, but it really sets members up for matching success. This is because the members are matching based on ACTUAL compatibility and not just a handful of sexy selfies that they've posted (hello, Tinder!).
Just for fun, here are some eHarmony numbers we've gathered up so you can get a better idea of why the site is so effective:
75% of all marriages that start online begin on eHarmony which is pretty unbelievable when you think about it.
Over 33,000,000 active members use the site (a site which has been going strong for almost 20 years)
15 million matches are created on eHarmony every single day!
The male to female ratio on eHarmony is extremely even, so your odds of meeting lots of women are far better than on any other site (most sites have way more men than women). Also, because of the longer signup process, women who are just mildly curious will often drop off before completing their profiles. This means that the women who DO become members are really, really motivated to meet guys!
We have not found another site or app with more cougars who want long-term relationships!
eHarmony also guides the communication to help you build attraction in the early stages of matching. Guys who sometimes get nervous talking to women tell us that they LOVE this because it eases the pressure they tend to feel when meeting women for the first time.
Check out their trial today and start getting the results you want!
Pluckers Wings Bar for the best Arlington cougars in town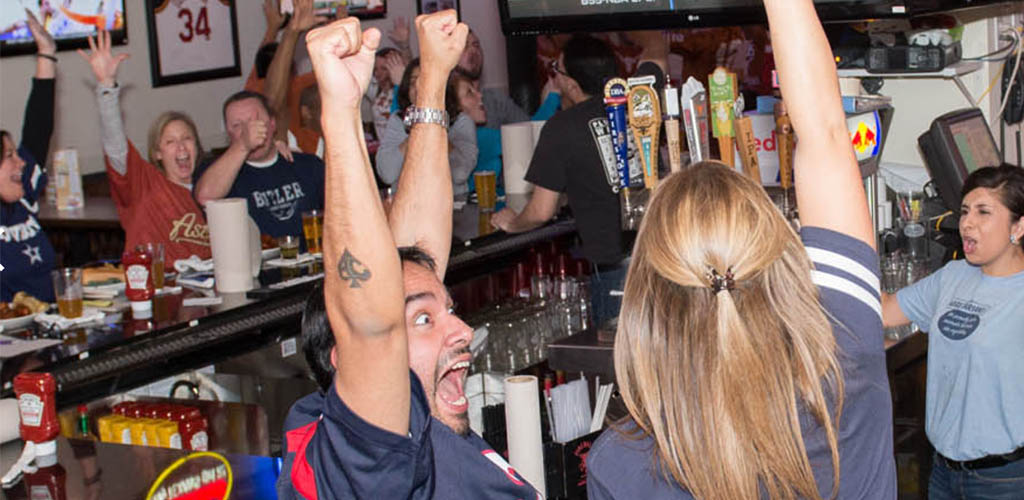 @pluckers.com
Nothing spices up a game day like a crusty chicken wing at the Plucker Wings Bar. Located in the heart of Arlington, this energetic sports bar serves a wide range of flavors of wings dedicated to its sophisticated clientele. Watch the Texas Longhorns smash opponents on the hardcourt while you devour Pluckers' mouth-watering chips and queso with a stuffed jalapeno.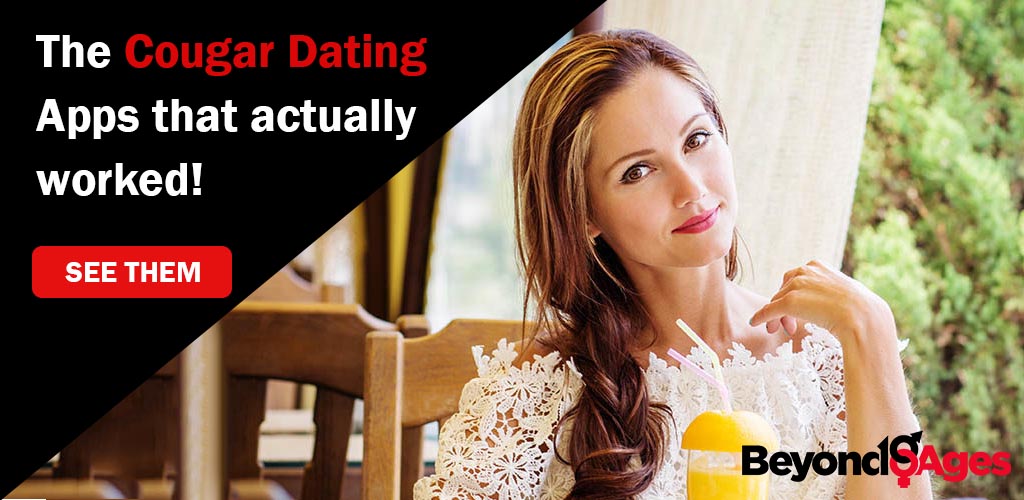 Try their Magic Mushroom or the Buffalo Shrimp Basket, which is mixed with Cajun or lemon pepper and served with a dirty bird sauce.
Better yet, impress a cougar nearby on trivia nights. Plus, First Down's happy hours last until 6 p.m., which is music to the ears of a bold cougar waiting for you.
Six Flags over Texas will keep your heart rate up, and not because of the rides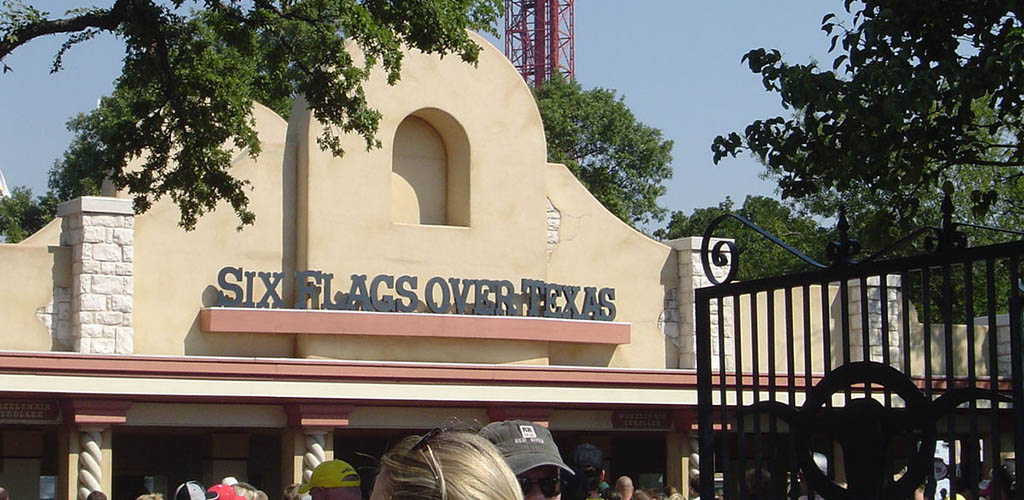 Wikimedia Commons
Tucked in between Dallas and Fort Worth in Arlington is a world-class theme park that treats everyone with more than 35 thrilling rides and exciting special events. Ride on the El Diablo, the world's largest loop coaster to relieve yourself from the unnecessary conflicts from work. Who says theme parks are for youngsters?
Make sure to get passes to get unlimited admissions on your next visit. Get the season dining passes and enjoy lunch, dinner or a snack for free.
Six Flags is also packed with restaurants that have a menu full of American comfort food. From JB's Smokehouse Barbeque to Rancho de Pollo, you will not leave Six Flags hungry.
Take the fun into the patio and know that you will be caught in a cat trap if you accept a glass of hot butter rum.
Embrace your Texan roots at Arlington Museum of Art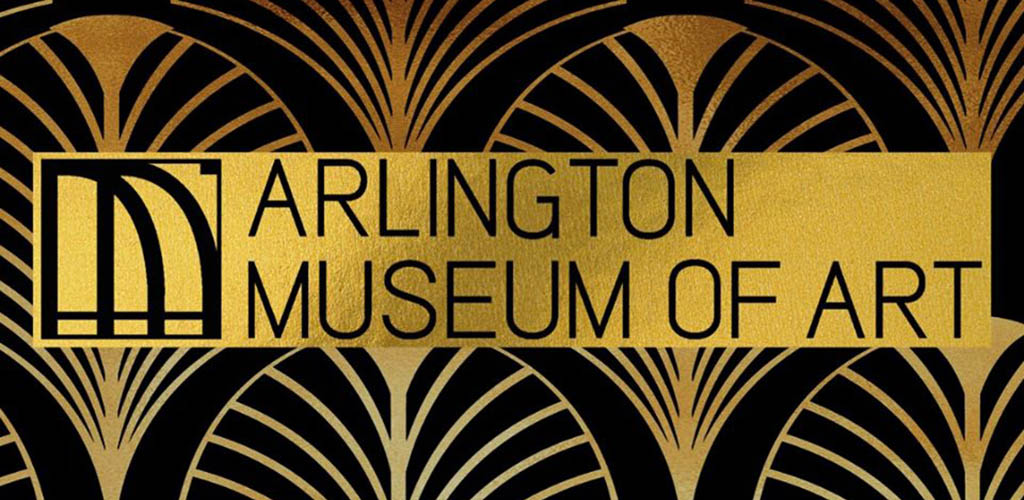 @ArlingtonArt
Situated in 201 W. Main Street, the Arlington Museum of Art keeps in good spirits with its art exhibitions, film screenings and lectures. Entrance to the Arlington Museum of Art is free on most days, but there is a $10 cover charge for adults during major exhibits. Perhaps the biggest draw for cougars in Arlington is its art-related adult workshops. These help bored older women refine a skill and revive their artistic sides.
Come early or otherwise you might find yourself standing amongst the crowd during exhibits.
Cougars often come here in packs, prowling for sophisticated men who know the difference between impressionists and expressionists.
Be warned, Arlington cougars in the Museum of Art move quickly after their prey has been captured. So, make sure you're ready for their claws!
Meet health-conscious cougars at Whole Foods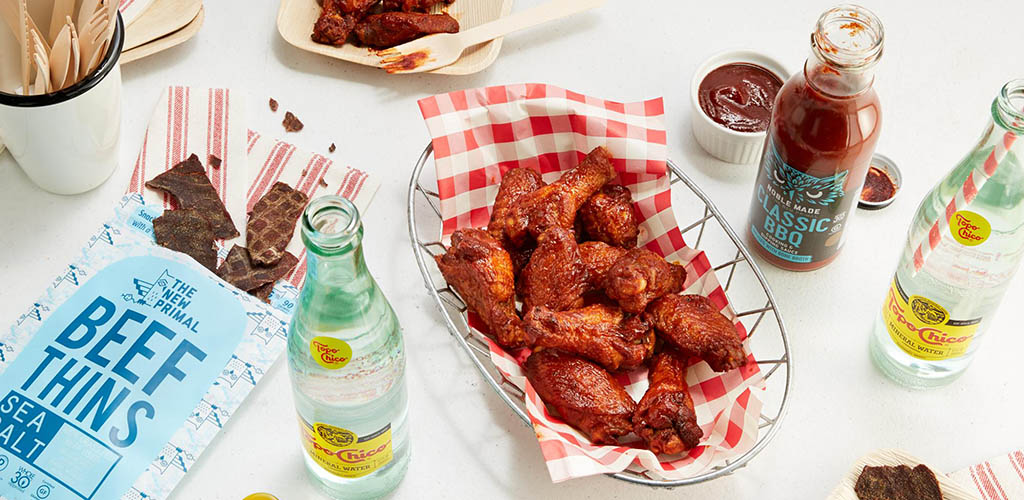 @wholefoodsmarket
Steer clear of the loud cougar bars in Arlington and find fit women in the distinguished kale-stocked canyons of Whole Foods. Lodged in Lamar Boulevard, Whole Foods Market is bustling with health-conscious cougars. The best part? They know how to take care of their bodies.
Nail your outfit to lock in the cougar of your dreams. And make sure to fill your cart with some prenatal vitamins, massage oils and potency serums to draw her attention. Deploy the Whole Foods wink and keep the approach light-hearted. You never know what might happen.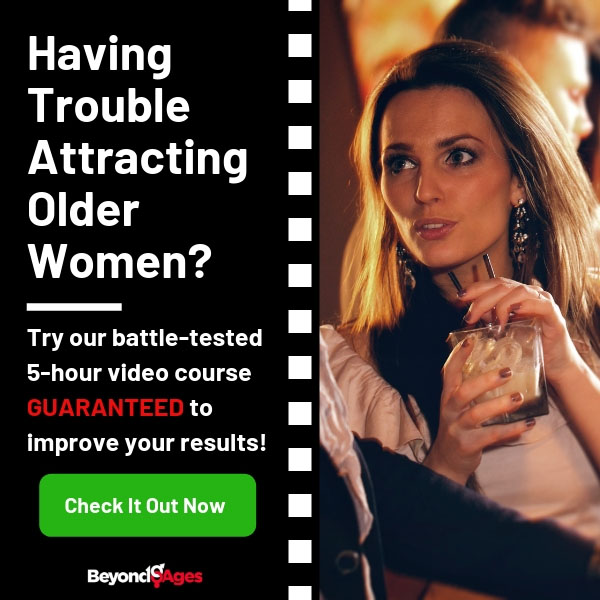 The Cougar Bars in Arlington You Need to Visit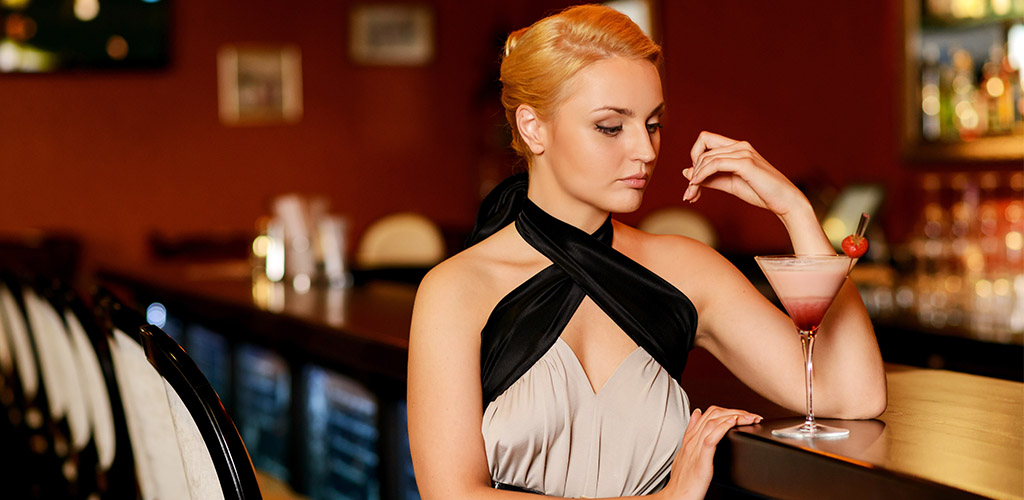 Cougar bars in Arlington Texas always have sexy older women. Need a few more Arlington cougar bars where you might meet your perfect match?
Head to Boomerjack's for sports and drinks
Expats and Texans alike gather at Boomerjack's to drink beer and watch a Mavericks game on TV. And cougars in Arlington know that.  They usually sprinkle themselves over packs of men, waiting for a cub in distressed jeans to take her.
Come to Boomerjack's daily and enjoy happy hour prices on their 29-degree cold beers. Order the original sliders, which come with three mini-ground beef burgers to surfeit your bay window. Ideally, we recommend trying Boomerjack's on a weekend night to get the full experience of the crowd.
Swing by Fat Daddy's for sports and spirits
Known as one of the best Arlington cougar bars, Fat Daddy's is more than just your typical sports bar. Not only does it treat everyone with sports viewing parties, but it's also a great venue for live music.
Fat Daddy's hosts music entertainment that features retro soul classics and current funk music--a drawing card for cougars. Come during happy hours and enjoy a glass of malt over some old country beats. Enjoy the all-day happy hours. That means you've got no excuse to grab a cheap wine for a feline you've been eyeing.
So whether you're a sports nut, a music freak or just want to hang out in a relaxed atmosphere, Fat Daddy's has a bit of everything for everyone.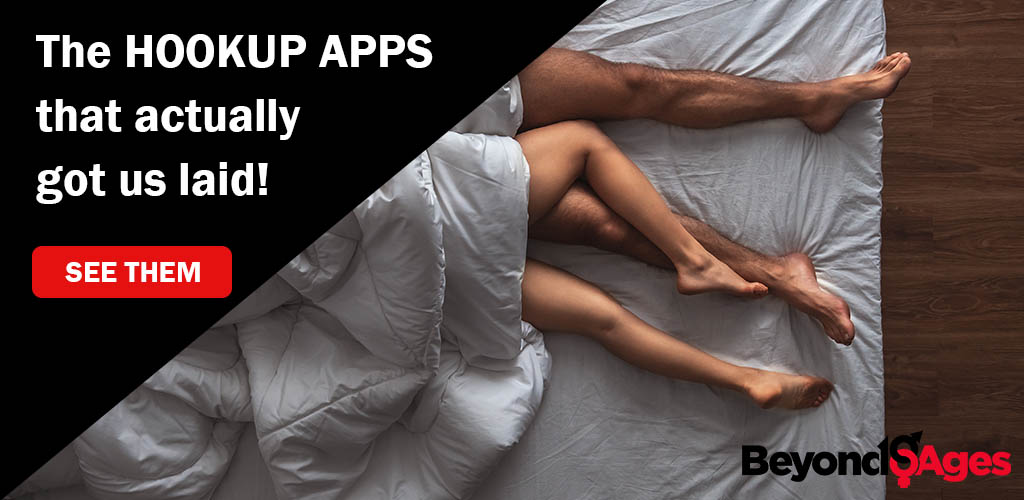 The Spirit Grille is a great place to relax and people-watch
In a place as sports-obsessed as Texas, bars are a dime a dozen. But good Arlington cougar bars are slightly rarer. Thankfully, there's The Spirit Grille.
Game night at The Spirit Grille goes beyond what's on the screen. That's because of its Texas hold'em poker tournaments, karaoke and trivia nights. Plus, it also serves up a full menu of spirit wings, chips and salsa, salads, burgers and grilled tenderloins.
Impress sexy older women nearby with your confidence at the poker table. Plenty of attractive cougars in Arlington twiddle their thumbs at The Spirit Grille, hoping for some fun after dark.
Unfortunately, because it's a sports bar, Fridays and Saturdays are a bit more favorable to the college crowd. So, your best bet at The Spirit Grille is on a Tuesday, Wednesday or Thursday nights.