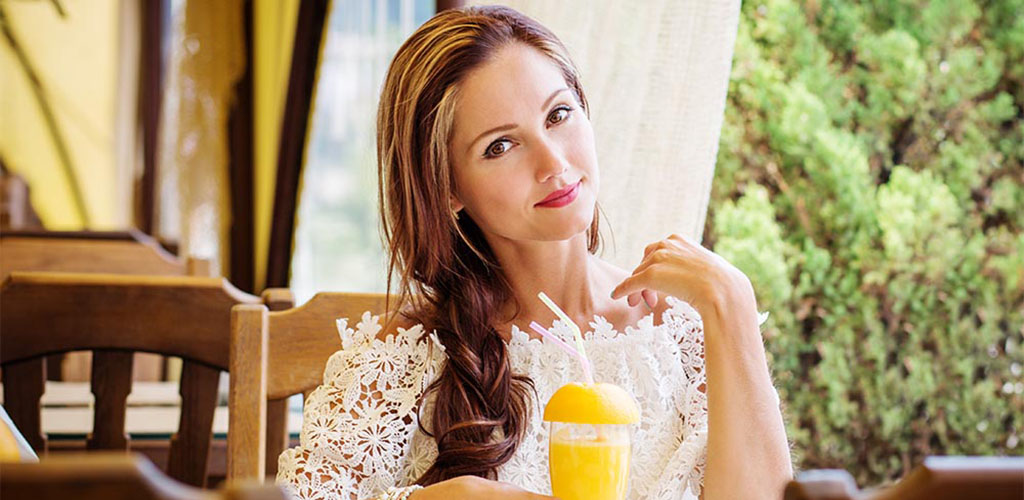 Knowing where to meet cougars in Portland can take quite a bit of time without the right guidance! The city offers many great activities and spots where glamorous, older women hang out.
No matter what type of cougar you're into, you'd likely find her here. You just have to know where to look. You can stroll the nearby Oxbow or Blue Lake Parks or the centrally located Mount Tabor Park to meet older women who love the outdoors. Or if you're more into trendy women, you can hit up the Vault Martini Bar to attract a 30- or 40-something crowd.
Portland attracts various types of people. It also has many gathering sites that facilitate friendly (or flirty, if you will) interaction with single, mature women. All that's left for you is to get out there and start talking to Portland cougars.
To help you get started, our team has put together a list of our favorite cougar hangouts. From restaurants to cougar bars in Portland, you'll find them on this list. Here you'll find the most attractive older women who are interested in dating younger men.
Here are the best places to meet single, mature women in Portland, Oregon:
1 - El Gaucho is one of the best places to meet cougars in Portland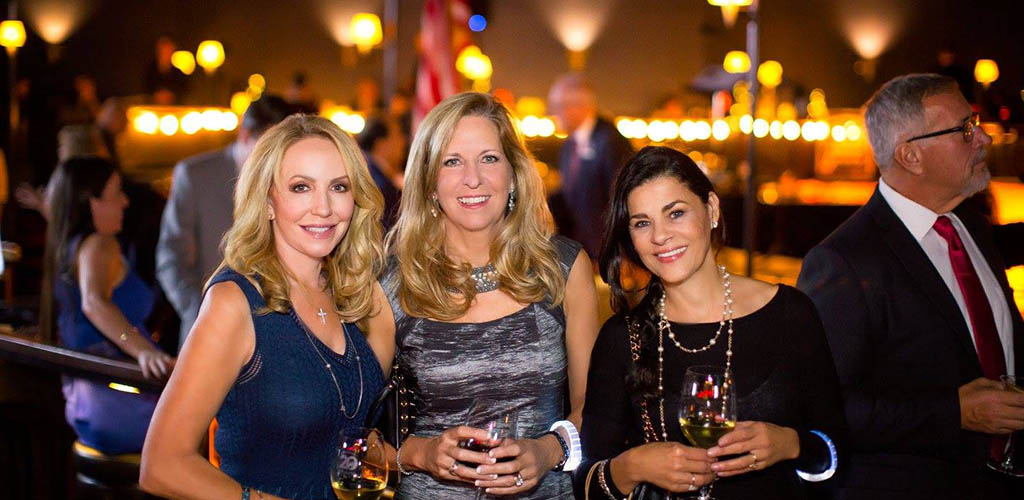 @elgauchopdx
If budget is not a concern and you don't mind paying extra for a sophisticated atmosphere then drop by El Gaucho. Learning how to meet and date cougars can be sped up a bit when you have money to burn. As you enter El Gaucho, you'll be welcomed with shimmering candlelight, live flamenco guitar music, and a special dining experience. Don't forget to make the extra effort to look dapper--sport your best dinner jacket and dress shirt.
El Gaucho is frequently visited by classy Portland cougars who are looking to mingle with debonair younger men. The place is also popular for its tasty steak and crab cocktail. Why not enjoy a plate of filet mignon while you're at it?
El Gaucho also features a classy cigar lounge where you can share a fine cigar with a fine-looking older woman. Clink a glass of scotch to celebrate a night to remember.
2 - Use Adult FriendFinder if you want to meet cougars who're looking to score fast (try it free)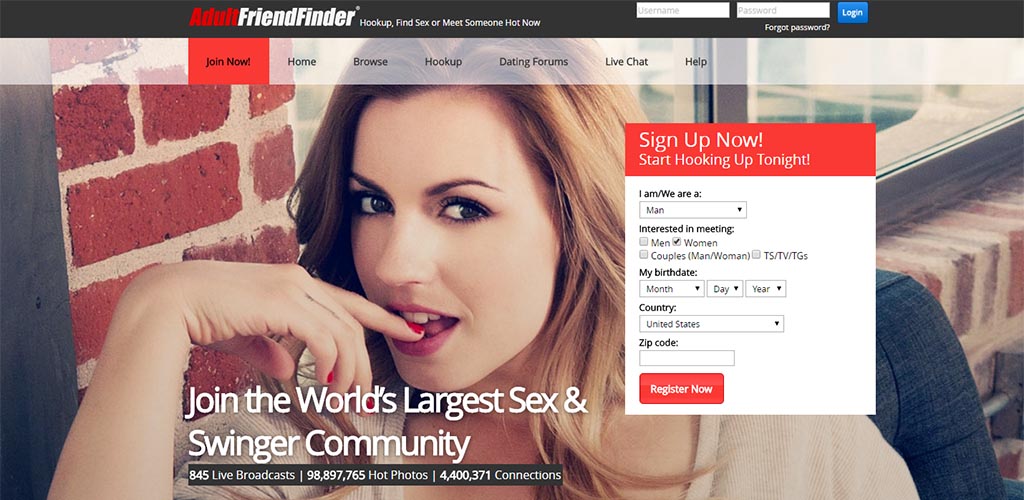 Not every guy wants to jump immediately into a relationship. There are a lot of men who just want to have some fun with a Portland cougar and leave it at that. Unfortunately, typical apps are pretty bad at helping you find women who want the same thing. There are really only a couple of options worth try, but Adult FriendFinder beats them all.
When it comes to sites that actually deliver Adult FriendFinder has been in a category all its own for us. We have seen way more "normal guys" find success using it than any other site or app, at least when it comes to sex. The success rate combined with their free trial make it a pretty obvious choice to at least checkout.
When you want to get legit results and meet the most cougars for bedroom fun AFF is going to deliver for most guys.
The thing about other meetup sites is that they cater to a specific demographic. And on top of that, you're not entirely sure if the women you meet on those sites want the same thing you do. On Adult FriendFinder, you won't find any ambiguity. In fact, everyone on AFF wants sex.
Aside from being clear about what to expect on AFF, the site also has a slightly older crowd. Most users on AFF are aged 30 and above, which makes it the perfect hunting ground for some feisty Portland cougars.
Give Adult FriendFinder a shot, and you might just have an unforgettable evening with a gorgeous cougar!
Try Adult FriendFinder For Free!
If you actually want to meet single cougars who are more interested in fun in the bedroom than a long-term relationship you need to
check out Adult FriendFinder's free trial with this link
. We've spent many months testing out 100+ different sites and apps to meet cougars and AFF has consistently been the easiest way for most men.
3 - Henry's 12th Street Tavern is one of the best cougar bars in Portland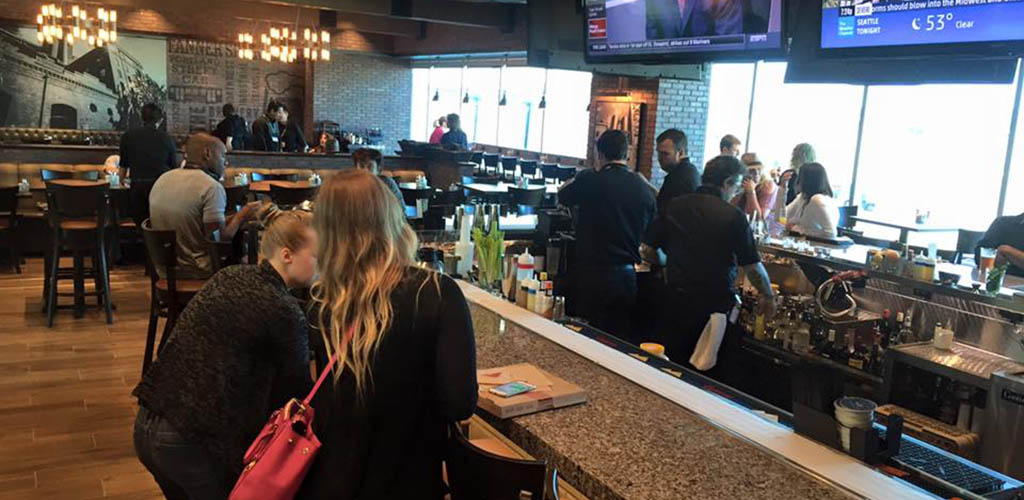 @HenrysPDX
Dubbed as one of the best Cougar dens in Portland, Henry's 12th Street Tavern shouldn't be missed if you happen to be in Portland.
If you're looking for a Los Angeles-type singles bar in the area, then this is the place for you. Henry's Tavern offers an awesome single scene, an up to scratch beer selection and daily happy hour specials.
Head upstairs to challenge a cougar to a game of billiards while soaking in the great ambiance. You can also opt to sit back, have a glass of beer and wait to see who you meet as the night unfolds.
Another thing you'll love about Henry's Tavern is that it has over a hundred beers and hard ciders on tap, most of which are sourced from local breweries. Now that's one way to attract a crowd of beer- and cider-loving cougars!
4 - For a real connection, Cougar Life is our favorite way to meet cougars in Portland (try it free)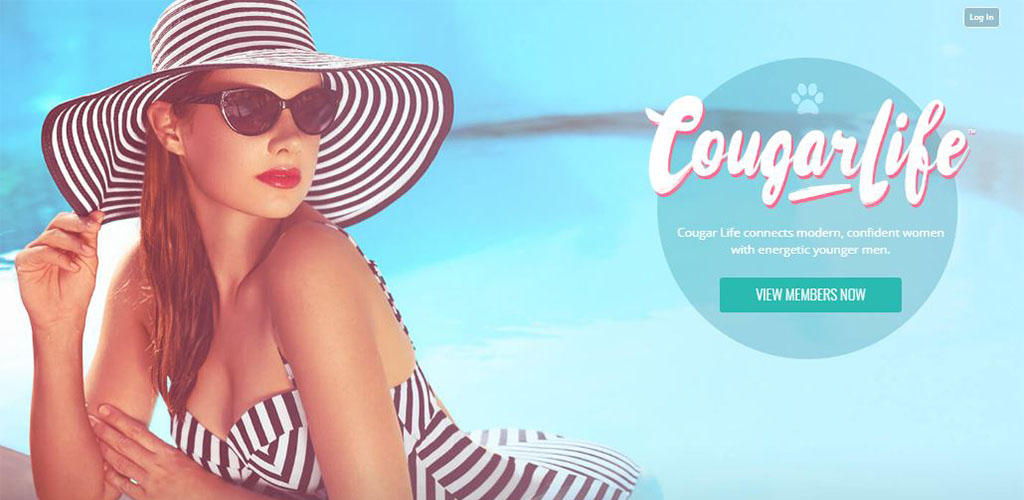 We love a good cougar bar as much as the next guy. But there are times when you just want to hang out at home while meeting hot older women. There are also a lot of Portland cougars who just don't spend any time in bars and clubs any longer. Cougar Life (which has a great free trial) really helped us out.
While there may be a ton of apps out there, none of them are as good as Cougar Life when it comes to helping you meet single cougars. We've spent a lot of time rating and ranking over 100 different cougar dating sites and apps and this is what we really like about it:
They just have the most Portland cougars using it
While their 7,000,000 plus membership doesn't make Cougar Life the biggest site around, in our experience they have BY FAR the most real cougars using it. We're talking about attractive, single women over 35 who are interested in dating both younger and older men.
Every single woman who uses Cougar Life is an ACTUAL COUGAR. You won't find that anywhere else!
If you've tried to use more general dating sites in the past you know how hard it can be to find a real cougar. You have to sift through hundreds of profiles and MAYBE get lucky and find one.
The women are REALLY open to dating younger guys (and older guys)
A lot of women out there feel like there's a social stigma against dating younger guys. It's totally fine if a guy dates a younger woman but when a woman dates a younger guy it's different.
Because of this, a lot of women who are interested in dating younger guys don't advertise it, even on dating websites or when talking to younger guys in public.
With Cougar Life, every woman is interested in guys of various ages. You 100% know that every woman you message wants to meet up with guys in your age range. It makes the process so much easier and more enjoyable.
It saves a ton of time and money
Spending any amount of time in a bar is expensive and you never know if any attractive cougars will even show up. If you want to make the most of your time and money a quality dating site or app is the best way to go.
You have to change your approach to change your results!
You shouldn't completely stop going out but being able to meet women 24/7 regardless of where you are is extremely powerful!
Do yourself a favor and give Cougar Life's free trial a shot here. It's easy to get set up and it is the best option for making a big improvement in your dating life that we've found. Try it!
Try Cougar Life For Free
5 -Visit Kells Irish Pub to find trendy cougars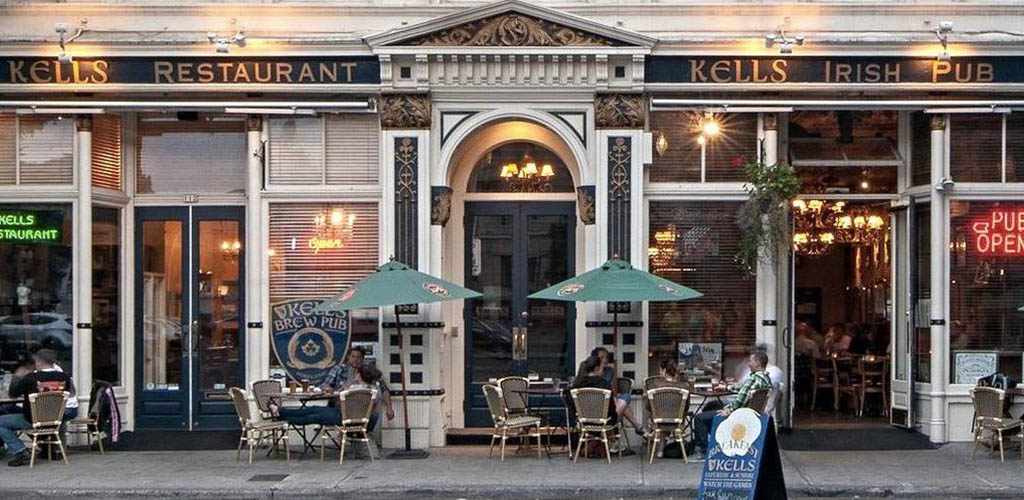 @kellsportland
If you're looking for a casual, laid-back bar with a cigar lounge, then Kells Irish Pub is a great option. The pub is as Irish as it gets. There is a great selection of typical pub food on the menu spruced up with a classy Portland touch. You can also watch soccer on TV and order a tall glass of Guinness or Kells stout on tap.
You'll be able to easily hit it off with single, older women in this pub. The best part? Most cougars who frequent Kells are only out to have a good time and aren't necessarily looking for anything serious.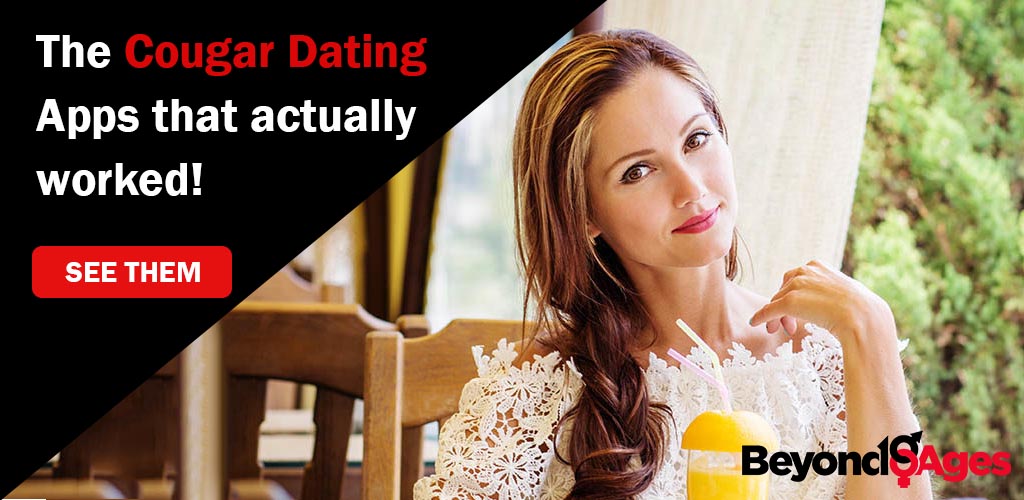 Kells doesn't run out of attractive, 30- or 40-something customers. These cougars love to kick back and have a beer to unwind after a busy week and Kells is the best place for it.
If you love to do the same, enjoy your beer at Kells and you might just meet the cougar of your dreams. Try to visit on a Thursday, Friday or Saturday as many older women are out during these days.
6 - You need to check out eHarmony if you're not meeting enough cougars in Portland (try it now)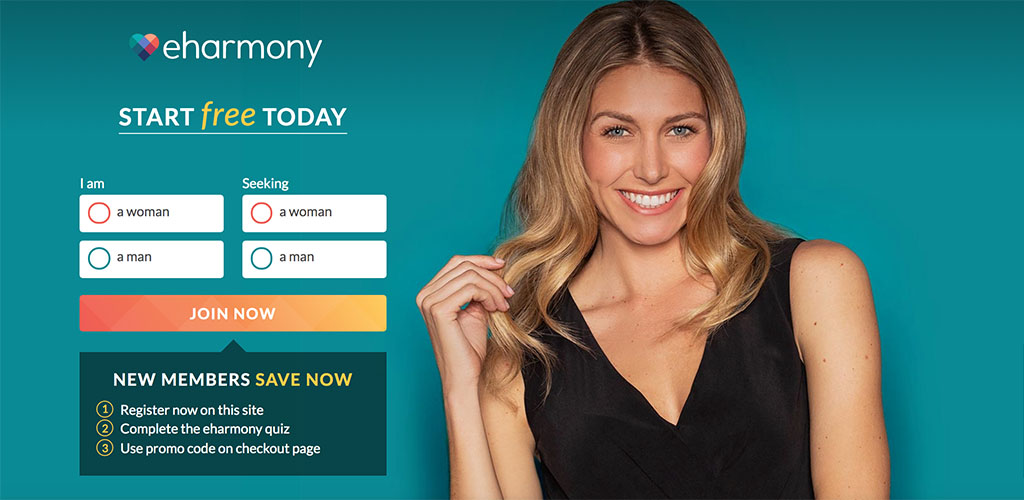 If you've been out there dating and looking for quality older women without great results you need to check out eHarmony's proven trial. In our experience, no other site has both the number of single Portland cougars and the ability to easily meet them. It really isn't even close.
On eHarmony you're going to find 30,000,000 active users and a TON of single cougars. Women 35+ aren't using the hottest, newest apps. Instead, they use proven sites that they know can deliver. eHarmony has the best track record of any site out there and is solely responsible for 75% of all marriages that start online. That's an incredible number!
What we really like about eHarmony, aside from all the options with women, is how easy and fun it actually is to use. They have a great matching system that puts you in touch with a lot of women you are really compatible with. Because of that, they are WAY more willing to respond to your messages and actually meet up in person. That is what all dating sites should be like!
They also do a really solid job of eliminating all the women who are just there for attention. On other sites, the attractive women get absolutely bombarded with messages and end up not responding to most. With eHarmony you can only communicate with your matches. So your messages get through and they go to the women who want to read them.
There isn't an easier way to meet a lot of Portland cougars who ONLY want long-term relationships faster than eHarmony!
Dating is meant to be fun. It's not supposed to be tedious, so why let it be? With eHarmony's proven trial, there's really no reason NOT to start having some dating fun while getting that much closer to finding the ideal partner for you. Create your profile here and stop missing out on opportunities to meet lots of attractive older women in your area right away. You're going to love it.
Try eHarmony Free
7 - Portland cougars love the Farmer's Market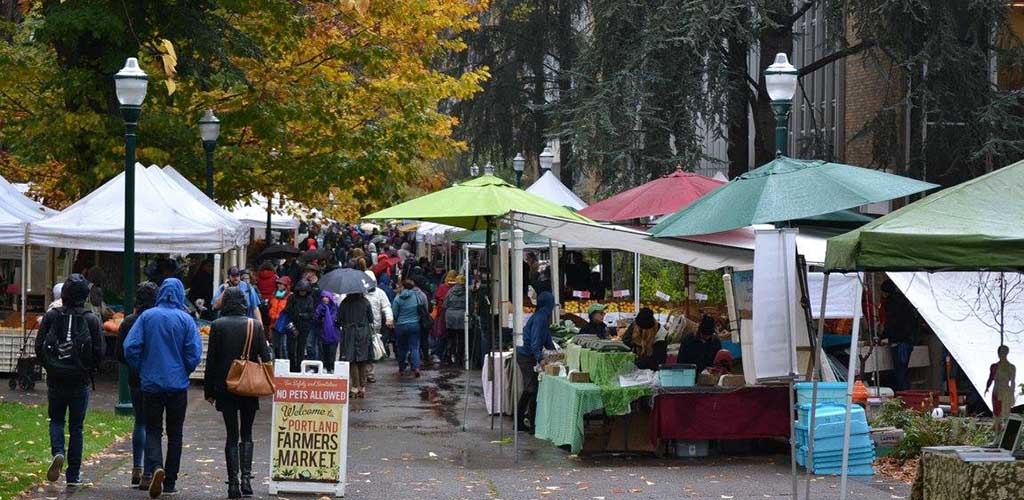 @portlandfarmersmarket
Cougars in Portland, Oregon do not only hang out in bars and restaurants. They're also busy shopping for organic and local food. After all, a lot of people in PDX take pride in eating organic food.
So look your best every Saturday and head to 240 North Broadway Street. Be gutsy enough to approach a cougar anytime from 8 in the morning to 2 in the afternoon and impress her about your knowledge of organic food. Or simply practice your pick-up lines, if you're not into food. Who knows? You might have a date later on in the evening.
8 -Spot a creative cougar in Portland at the Alberta District Art Walks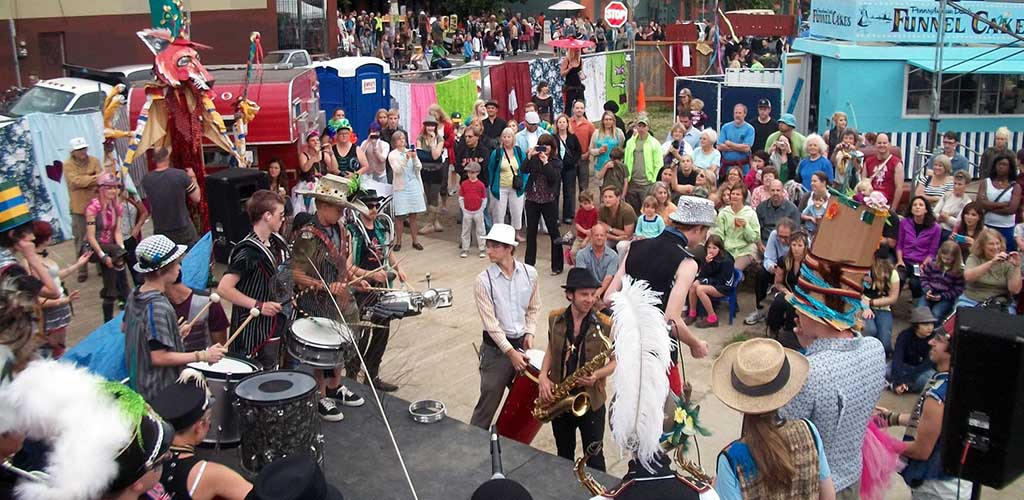 @lastthursdayonalberta
What better way to meet a cougar than through an art walk? With 15 blocks of artworks, you'll have 15 chances to spot attractive older women in each block. The schedule of the art walk changes every year. But it's typically on the last Thursday of each month.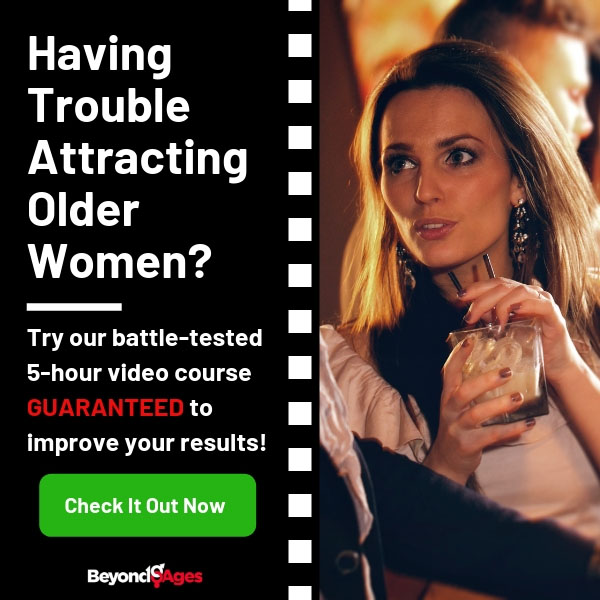 Cougars with an eye for art head here every year to check out new artists in town. With traveling exhibitions on display, you'll never run out of things to talk about with the attractive older woman you've been eyeing for the past two blocks. Invite her for a drink at The Hilt once the exhibition hours are over and you can talk about art all night.
9 - Take in the gorgeous view of the city and the beautiful women at Portland City Grill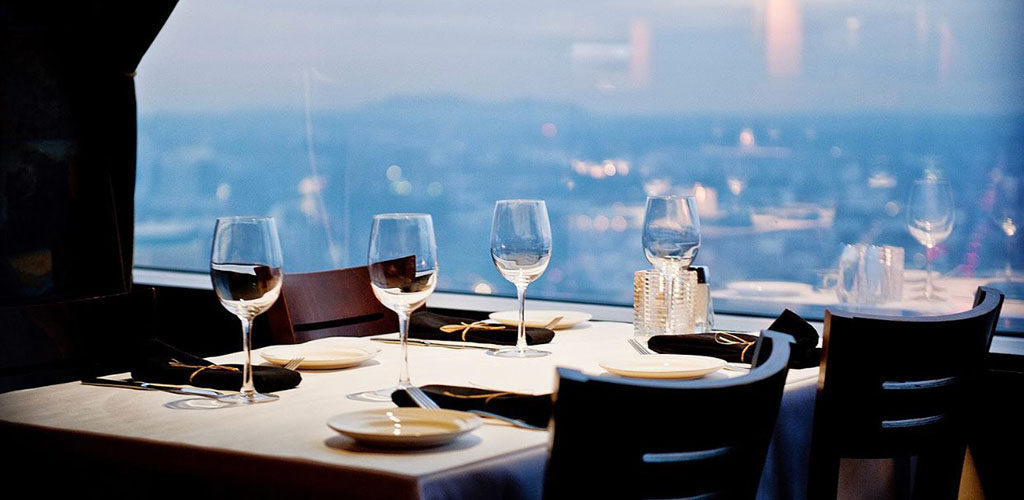 @PortlandCityGrill
No other restaurant will give you the most breathtaking view of the city. If that's not enticing enough for you, one look around the place will reveal all the beautiful older women also admiring the view.
While prices at City Grill may be expensive, that's one of the biggest reasons cougars go here. They want a classy dining experience with a guy with good taste. So if you want to impress one of the cougars at the bar, know how to pair the entrees with the wine selection.
Of course, if you don't want to spend too much, you can get started during happy hour at 9 p.m. until they close.
Want to meet a cougar at some of the hottest bars in Portland? Here's where you need to go.
10 - Sauce Box is a happening cougar bar in Portland with many older women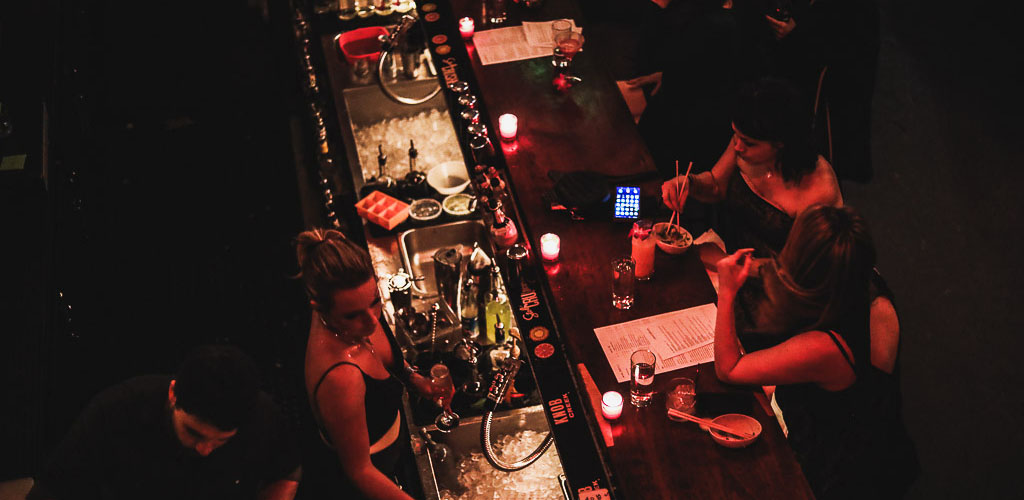 @Sauceboxpdx
Established in 1995, Sauce Box is an upscale bar located at 214 SW Broadway Avenue. This is one of our recommended spots for Portland cougar spotting. When it comes to cougar bars in Portland, this trendy hot spot attracts a lot of older women who like Pan-Asian and Pacific Island cuisine.
The New York Times even recognized this bar for its exquisite tastes and atmosphere. Given that this is a classy lounge, young guys should dress their best if they're looking to draw in that attractive cougar. And if you're looking to enjoy good music over great eats, drop by on a Friday or Saturday evening when there are guest DJs.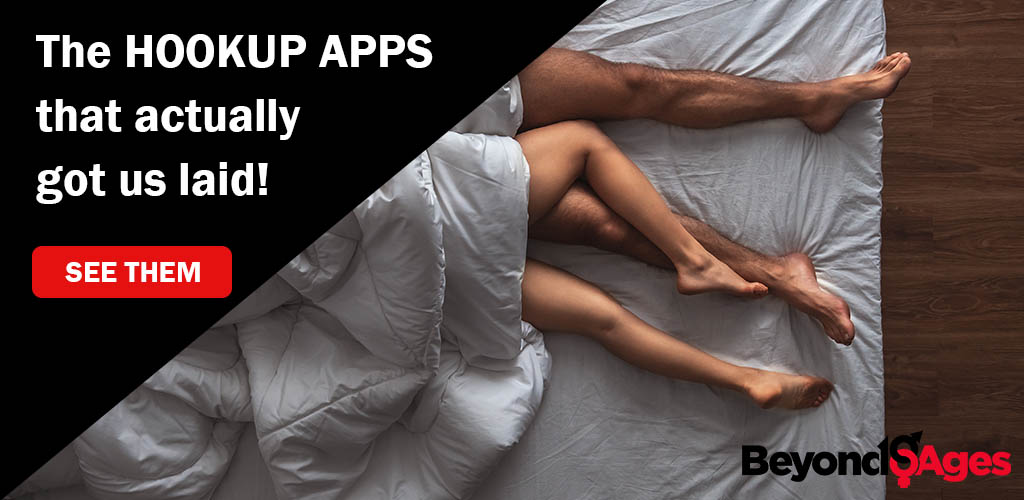 11 - Jones is your nightlife spot for seeking out a feisty cougar
Want to mix your attraction to mature women with the hottest tracks from the 80s and 90s? Then you must try out Jones, Portland's hottest dance club. This nightlife location is a 6500-square-foot sensual journey through past decades. And nothing attracts cougars like good music, nostalgia and drinks!
The ambiance proves it: old school arcade games, Light Brite, and murals of the Garbage Pail Kids. Capture the gaze of an older woman by singing along with Journey or rocking out to Wreckx-N-Effect. This club's huge dance floor, friendly staff and great outdoor patio will have you in the arms of a sexy cougar by the end of the night.
12 - Vault Martini is your Portland cougar bar with handcrafted martinis and cocktails
Located in the Pearl District on historic 12th Avenue, Vault Martini is one of the locally owned Portland cougar bars with a huge selection of cocktails. Their bartenders will even create a unique, in-house fusion drink recipe on request.
Vault Martini is upscale, classy and always full of cougars on the prowl. They love this place because of the dark ambient lights that give the place a romantic vibe. Find romance at the bar by buying one of the sexy older women a signature martini.
For more recommendations check out more great guides to meet cougars: