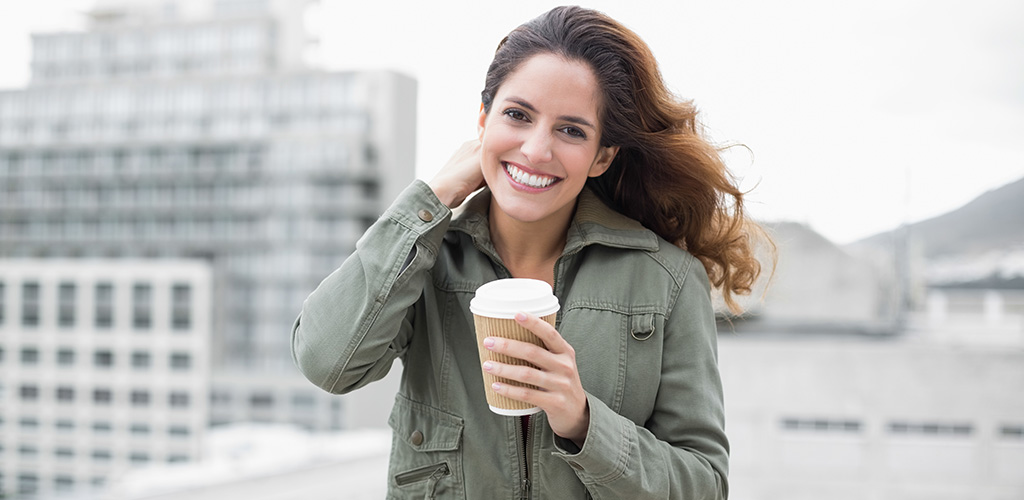 Our diverse, exciting and bustling city may seem like the best place to date lots of people. Whether you're newly single or just entering the dating scene, choices are everywhere. But with so many places to visit, you never really know where to start. It's even harder when you want to date cougars in Toronto! Luckily, we're here to help.
If you're looking to date an older lady in Toronto, you're in luck because there are lots of cougars who will catch your eye. Even better, with all the action going on throughout the city, you'll have tons of fun searching for her! Lounge around swanky Yorkville, and you'll have a great time cougar-watching. We've also spotted plenty of cougars shopping at Toronto Eaton Centre and geeking out on health food at Big Carrot.
But even though there are so many cougars around, it's not guaranteed that you'll quickly find one to date beyond the first conversation. What will up your chances is going to the cougar bars in Toronto. These are the places where older women actively search for their next date. They might even initiate flirting with you.
Scroll down to read all about the favorite hangouts of Toronto cougars. We're excited to hear all about your experience in the comments section!
Where You Can Find Cougars in Toronto
Many Toronto cougars have their roots from all over the world, so you'll have an interesting time. Snag a cougar date quickly by going to these destinations.
The Abbot Pub is a cougar hotspot with delicious comfort food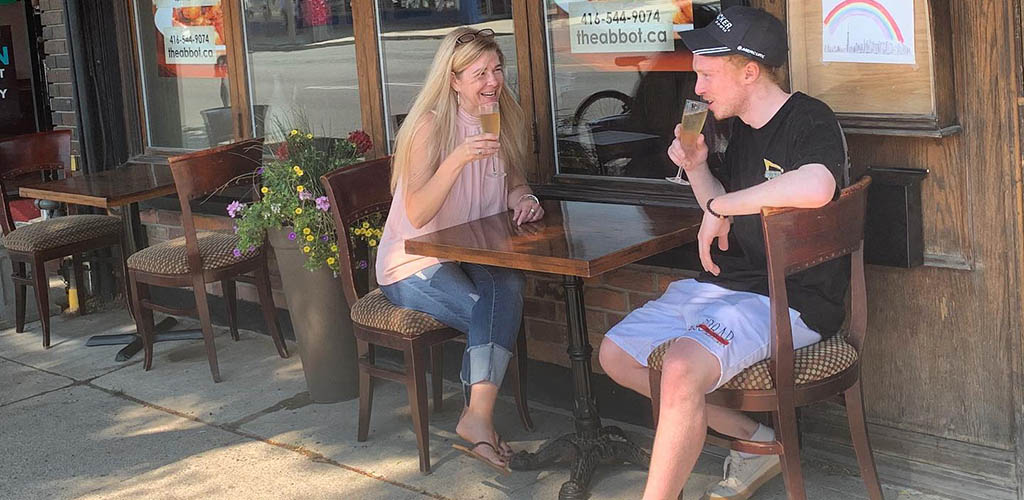 @theabbotpubandfare
The Abbot Pub is one of the few cougar bars in Toronto that are kid-friendly. Whether you're dropping by for brunch or for evening drinks, it's a welcoming place that serves pub grub that's way above average.
Toronto cougars know that the comfort food here is exceptional, so it's one of their favorite hangouts. Some of them have been going for years because The Abbot was already around in the early 2000s!
It's hard for us to pick recommendations from their menu because we love practically all of the food here. Still, we swear by the shepherd's pie, fish and chips and buffalo shrimp. You'll notice the huge portions and the fresh quality of the ingredients! They also have a good selection of drinks, including craft beer, beer on tap and wine. Try the local beer with your cougar hottie if you're feeling adventurous.
All in all, it's a lovely spot to relax in. The Abbot Pub resembles a classic British pub, with dark wood tables, chalkboard menus and somewhat dim lighting. If you want privacy, then you can take your cougar hottie to a booth and get to know her there.
Adult FriendFinder is the easiest place to find a cougar to fool around with for guys (try it free)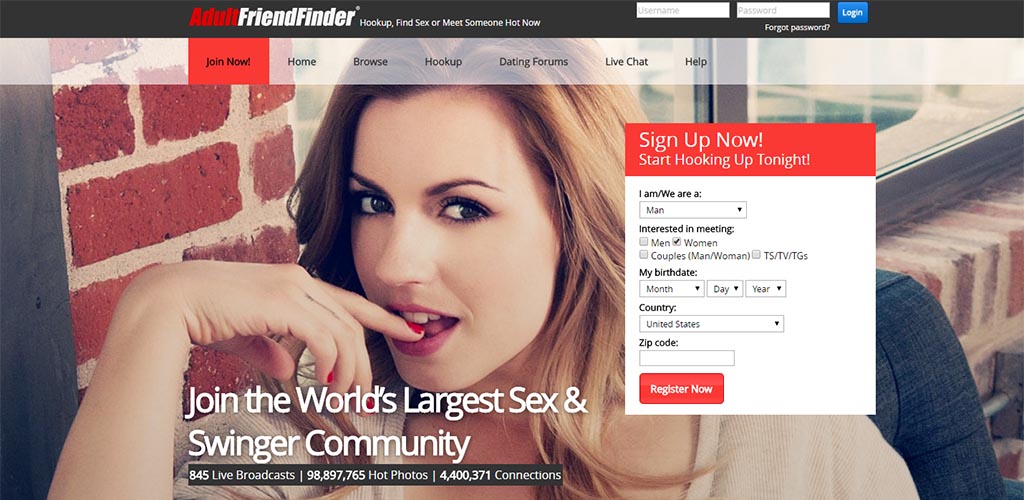 Looking around it seems like there are attractive cougars in Toronto just about everywhere you look. The trouble is it can be really hard to actually strike up a conversation or find out what they're looking for in a man. You don't want to spend all your time on cougars who are only interested in sex after marriage if you just want some fun tonight.
Adult FriendFinder has solved both of those problems for us. This is a site that is solely focused on helping people connect for no-strings sex. It's the go-to site for lots of older women who want intimacy with none of the commitment. This is the site you need to try if you want to get in bed with a hot cougar.
We have tried a lot of different options and have yet to find a faster or easier way to meet a lot of single cougars who just want a physical relationship!
In case you're wondering if this is just another site that focuses on looks or caters to younger singles, don't worry. Lots of Adult FriendFinder users are at least in their 30s and 40s. On top of that, we've found that lots of women aren't too concerned about photos. They know that filters exist and that guys can look hotter in person than in a selfie.
Give Adult FriendFinder a shot, and you might just snag a cougar tonight!
Try Adult FriendFinder For Free!
If you actually want to meet single cougars who are more interested in fun in the bedroom than a long-term relationship you need to 
check out Adult FriendFinder's free trial with this link
. We've spent many months testing out 100+ different sites and apps to meet cougars and AFF has consistently been the easiest way for most men.
Share world-class drinks with an elegant cougar at Pravda Vodka Bar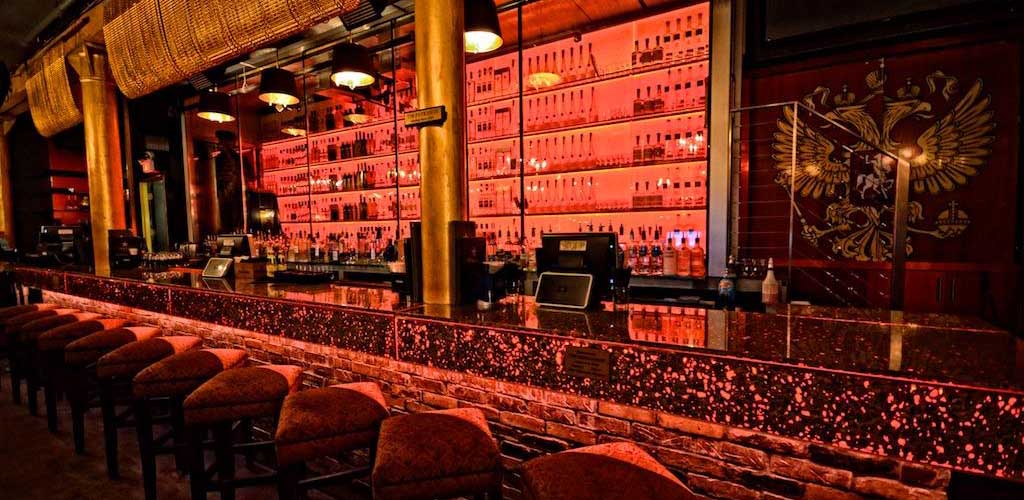 @Pravda-Vodka-House-480848395261929
The Toronto cougars at Pravda Vodka Bar are usually sophisticated older women who love and know their drinks. You'll find them in classy outfits, sitting at the bar and sipping vodka martinis. One of them might become your impromptu date if you catch her eye. Classy bars like this are some of the best options when it comes to finding cougars that are looking to meet guys.
In a single word, Pravda Vodka Bar is eclectic. It's a Russian-themed vodka bar that's draped all in red. There are chandeliers everywhere, and the ambiance is out of this world. The first floor has a Communist-themed bar with plenty of couches. On the second floor, there's a spacious lounge where you can have a breather.
What's exceptional is that they have a vodka cellar stocked with more than 100 of the best vodkas around the world. Their martinis list is also extensive. Happy hour is from 4 to 7 p.m. on weekdays, with martinis for $7 and appetizers.
For a smooth ice-breaker, you can ask her if she has a favorite vodka or martini. Maybe you'll even end up treating her to a new type of drink that both of you have never tried before! At Pravda Vodka Bar, the two of you can indulge in high-quality drinks and each other's company.
eHarmony is the absolute best option for finding cougars in Toronto looking for long-term relationships (try it now)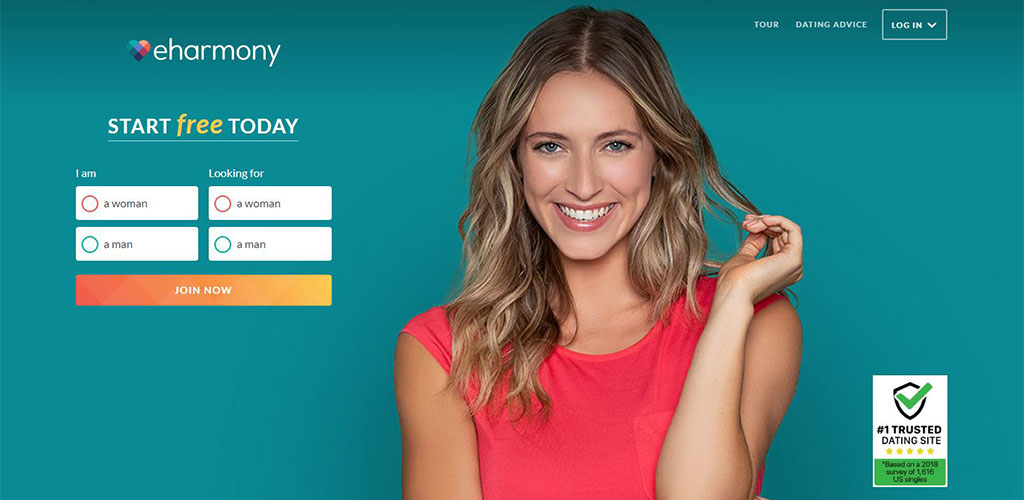 You have probably noticed how much harder it is becoming to meet single older women in the bars and clubs. A huge reason for this is that more and more often these busy ladies are skipping the nightlife. They want to look for guys online, especially if they are interested in younger guys.
If you don't have an online profile, you are missing out big time. eHarmony has both the most women 35+ looking for a relationship of any legit site out there as well as the women who are most willing to take action. They don't just look at profiles and log off like a lot of sites, they actually respond to messages or send first messages themselves. This is pretty rare in an age where women use online dating sites just for validation.
eHarmony does a fantastic job of filtering out all the women who are just fishing for compliments and attention!
Of all the sites and apps out there eHarmony has consistently delivered the best results for us. We've met a lot of women on the site who prefer to go online instead of party at yet another bar. Because eHarmony takes the hassle out of meeting cougars online, it's always in our list of the best apps and sites for meeting older women.
Guys who haven't had a lot of success online tend to do much better on eHarmony. They have the best matching system out there by far and their guided communication really makes the process easier. They have a proven way that helps people get to know each other a little before taking off the training wheels. This helps create deeper connections and is a big reason why nearly 75% of all marriages that started online were on eHarmony (that's pretty insane).
Even if you'd prefer to hit the streets for real-life experience, having a solid eHarmony profile will broaden your options. The more options you have the better your odds of success. Take a little time to signup for the proven trial above and see what you have been missing. You won't regret it!
Bask in the 70s vibe with Toronto cougars at Imperial Pub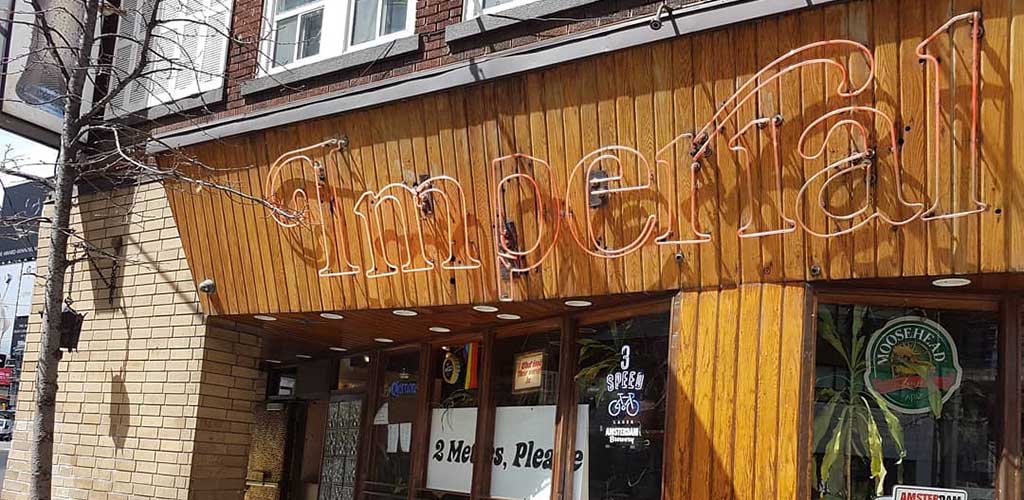 @imperialpub
Out of the cougar bars in Toronto, this one has actually been around for eighty years. Yes, you read that right: 80. Imperial Pub is a cougar bar that's older than pretty much all of the patrons. But it's still going strong because of its solid reputation and chill vibe. Aside from the retro vibe, cougars love going here to indulge in comfort food and have some fun with young men.
Although the décor hasn't changed in 30 years, Imperial Pub is a three-in-one because its three floors all have different layouts. The ground level is a dive bar with dated furniture and occasional performances. This is cougar territory, so head here first and get comfortable.
On the other hand, the second floor is more like a library lounge with TVs, bookcases, free popcorn and lots of couches. The younger crowd mostly stays here, but you can go up here with your cougar if you need some quiet time together. Finally, there's a spacious rooftop patio with a romantic view of the night sky. Singles of all ages go here to take advantage of the ambience.
Their menu is heavy on well-cooked food that's quickly served. They also have a good beer selection on tap, so the two of you can drink the night away.
Cougar Life is another good spot to meet women 35+ who want more of a relationship (try it free)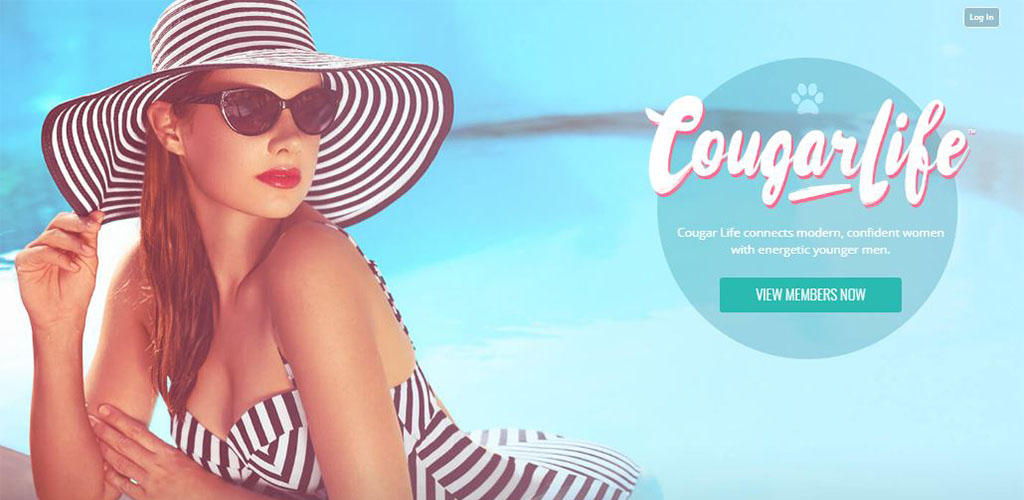 Here's the thing with sites that have a huge userbase: there are way too many profiles to go through before you meet someone you like. On the other hand, a niche app like Cougar Life has exactly what you need.
On Cougar Life, you won't meet a single woman under 35. All the ladies here have to be cougar-age to even create their profile. That bodes well for guys like you who like mature women with a little more life experience. One thing we love about this site is that it gives women a platform where they go on the prowl. Cougar bars are great and all, but older women in Toronto still face some stigma when they go out to meet men.
Give Cougar Life a shot and meet some sexy cougars in Toronto tonight!
Hit it off with a fit cougar at LA Fitness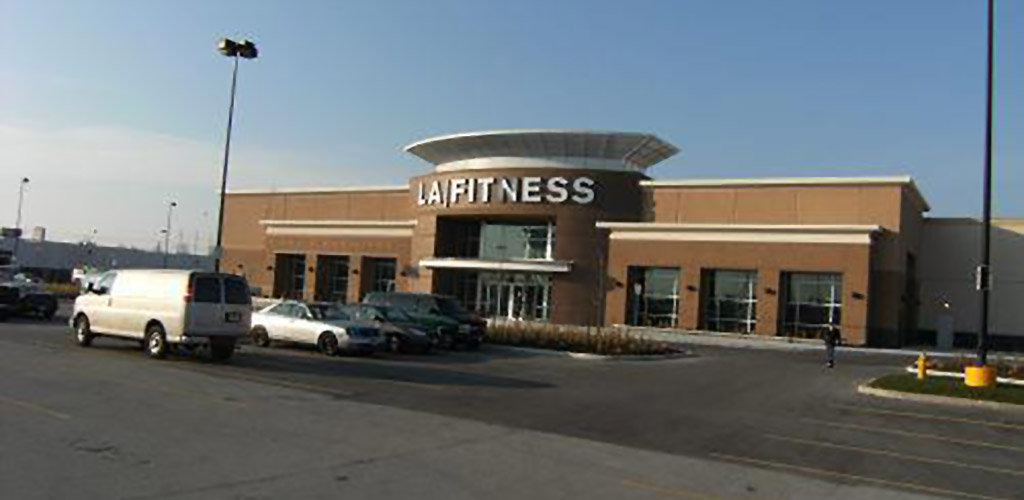 @LAFitnessSCARBOROUGH
LA Fitness is the epitome of upscale gyms, which means it's full of classy cougars. With three locations across Toronto, there are plenty of opportunities to find a fit, fun and experienced woman. Start a conversation by complimenting her on her workout routine. You can then ask her how to use a piece of equipment. She'll be flattered and taken in by your young, innocent charm.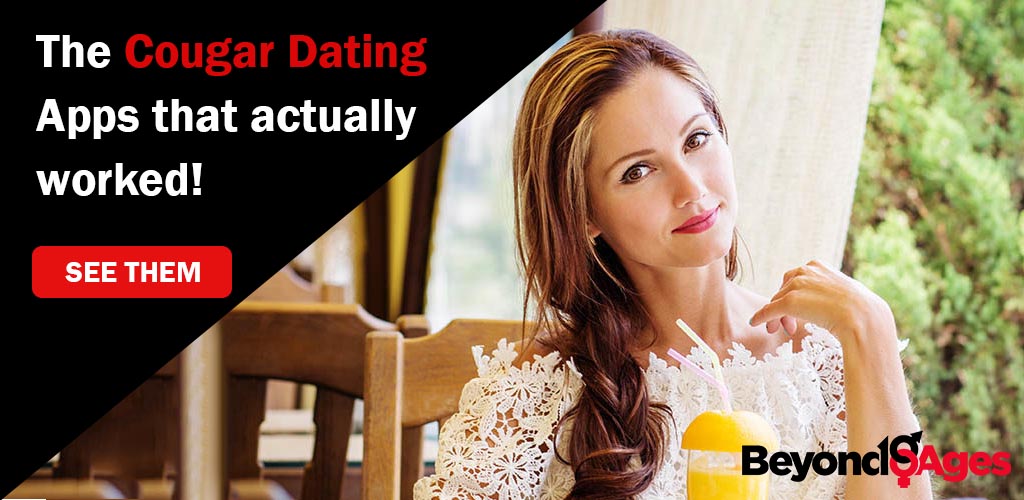 Healthy Island is a top destination for sexy, wellness-loving cougars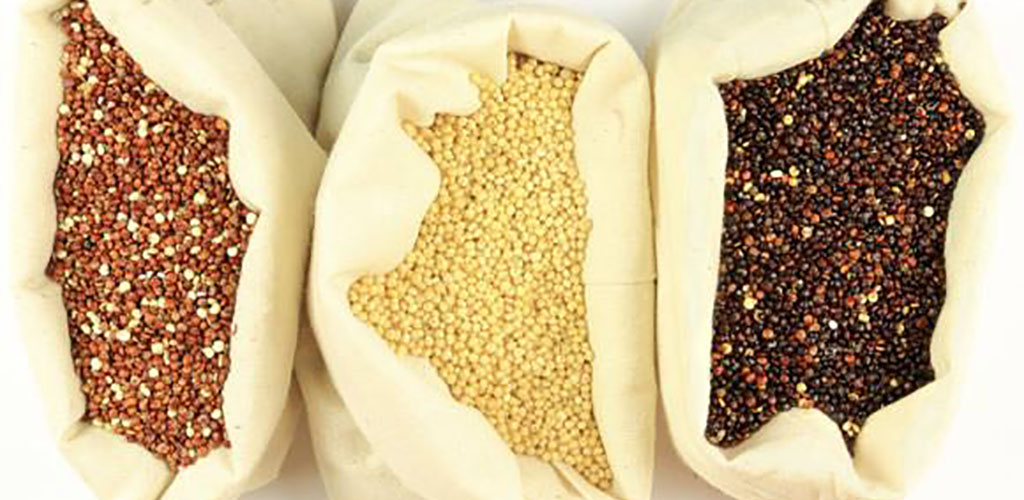 @healthyislandcanada
This bright and spacious organic grocer does a great job of attracting healthy, fit cougars in Toronto. A hefty price tag on produce means that only cougars who are wealthy and sophisticated shop here.
There is plenty of room to start a conversation as well. Simply inquire about a product they pick up: "Is that any good?" Or if you really want to woo them: "Do you know if that's locally grown?" Lots of cougars would love the chance to meet a hot guy at a grocery store!
Sweep a classy cougar off her feet at Blu Ristorante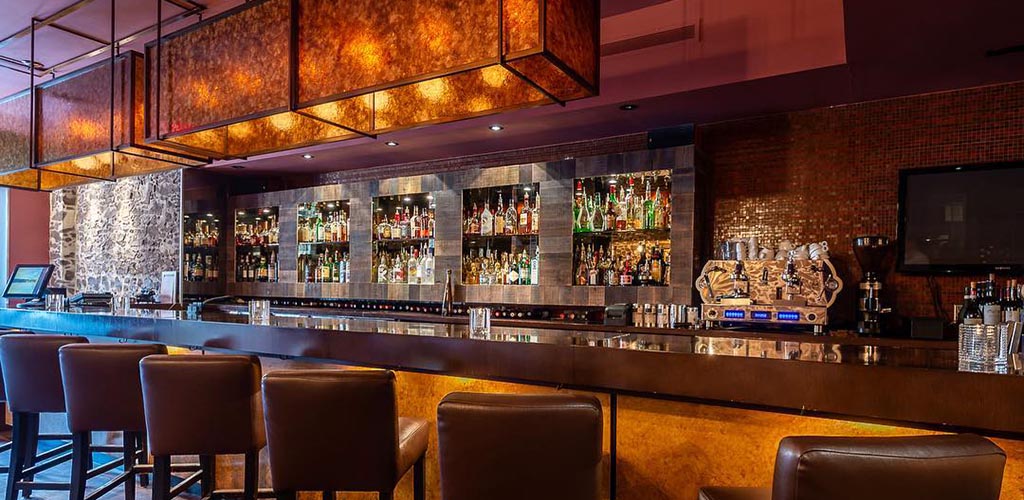 @bluristoranteandlounge
Close to some of the city's finest designer stores, Blu Ristorante offers cougars in Toronto the perfect place to unwind after a day of shopping. The ambience is dark and romantic, yet open and inviting. It's perfect for impressing a cougar with an elaborate date. You can also mingle and meet new cougars here.
Italian cuisine is accompanied by an extensive wine menu. The live music creates a sociable yet intimate setting. As a side note, this place is super elegant, so make sure you come wearing a suit and tie. Classy cougars can have high standards!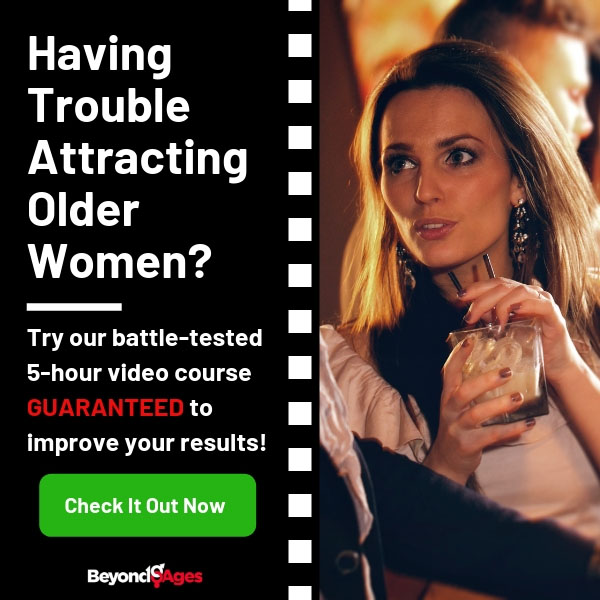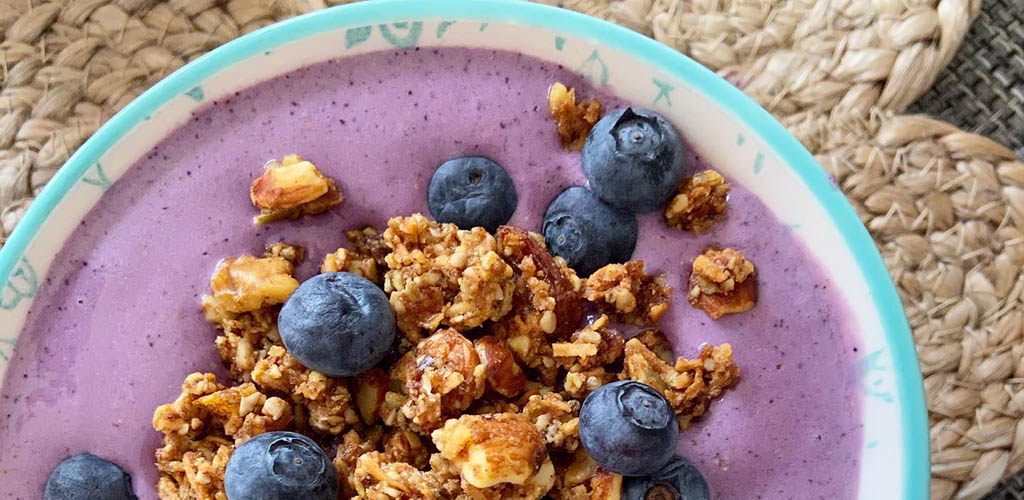 @marniwassermanpage
Marni Wasserman is also quite attractive herself, and her shop attracts mature women who are just like her. At Marni's Food Studio and Lifestyle Shop, you can roam through aisles of organic products, which appeal to cougars.
Better yet, take a cooking class to up your chances of meeting a mature lady. The fun, fresh and healthy environment is perfect for sparking new flames. You also get to pick up home cooking tips for impressing future cougar friends! It's two for the price of one and a real win-win situation.
More Toronto Cougar Bars for a Fantastic Evening
Toronto has an active nightlife, and we've got more cougar bars in the list for you to explore:
The Queen and Beaver brings sophistication to Toronto cougar bars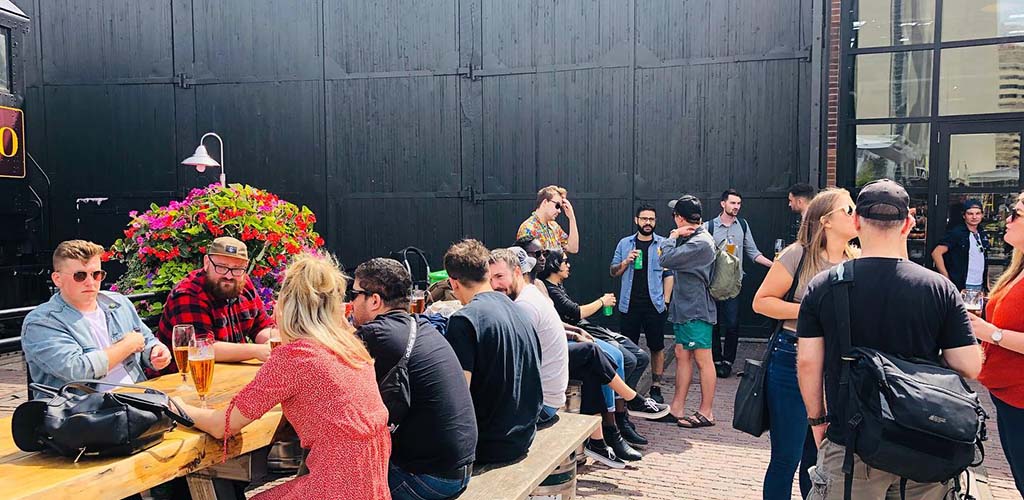 @QueenAndBeaverPublicHouse
The Queen and Beaver has been described as "the city's best sophisticated pub experience." Given its relaxed décor of dark wood, warm fireplaces, lush carpets and Queen Elizabeth portraits, we wholeheartedly agree.
Hidden behind the walls of a Victorian home in the depths of the Yorkville neighborhood, it's a favorite eatery among Toronto cougars. The menu of quality British cuisine prepared from scratch never fails to get their appetites going.
Mingle with cougars on one of the two patios or under a flat-screen TV featuring sports. Choices are far from slim, so the possibilities are endless.
Have a blast with a lovely older lady at Crocodile Rock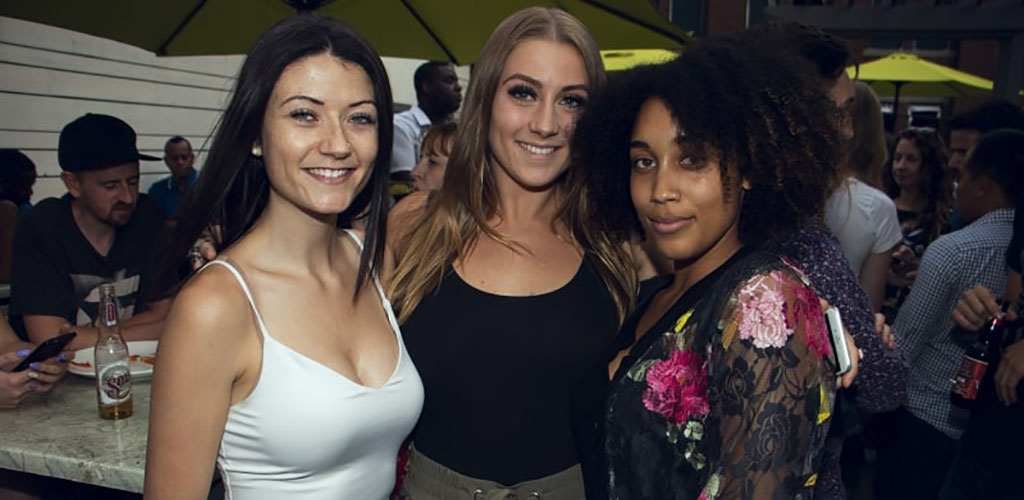 crocrock.ca
Based on the name, you probably picture this pub to be full of retro memorabilia and rockin' tunes of decades past. And you're absolutely right! Crocodile Rock is a popular place for people to head to after work, especially cougars. The retro theme draws them in, while the pub grub and drinks give them a reason to stay.
Nostalgic moods provoked by the theme make cougars want to take a young man home with them. Insiders claim the cougars here are fierce, often also making the first move by buying men drinks. If you're looking to be treated for a change, then Crocodile Rock is worth the visit.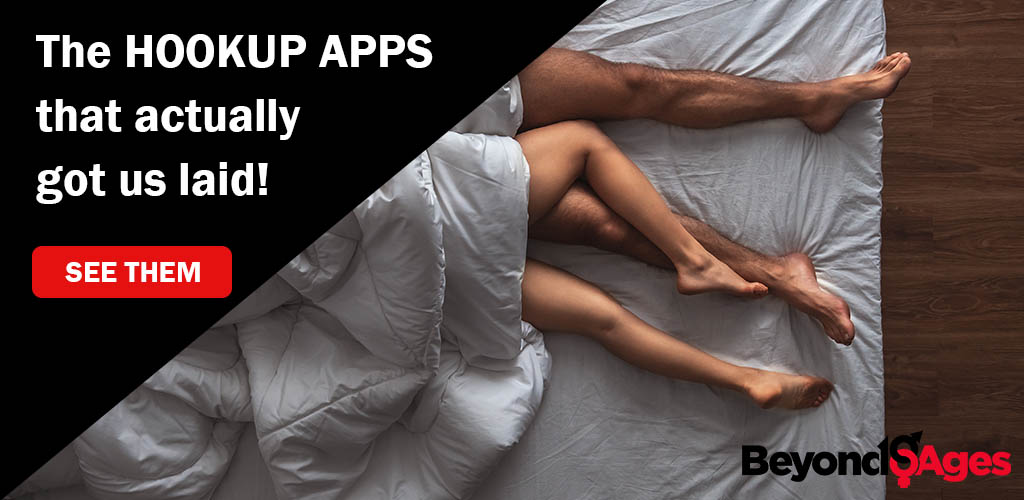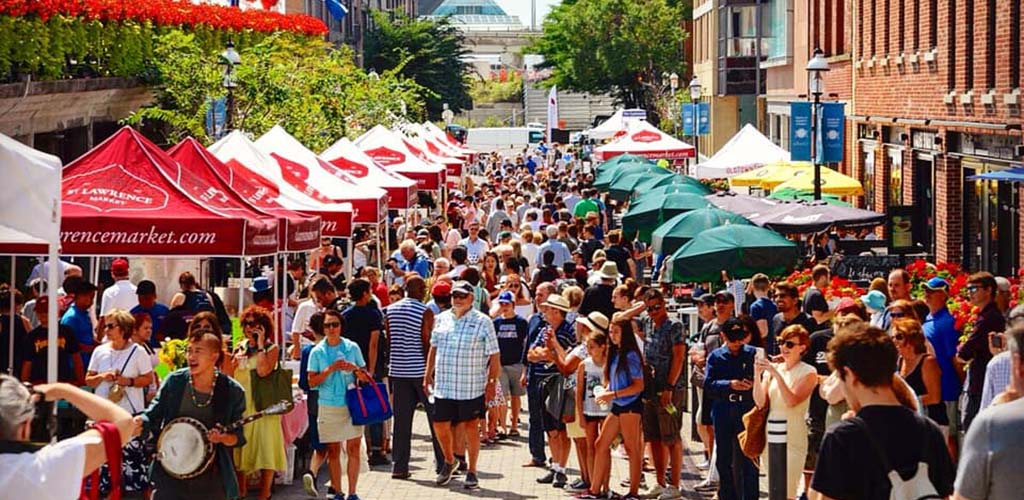 @StLawrenceMarket
Located in the St. Lawrence Market, Wine Country Merchants is the ideal spot for seeking out elegant cougars with a side of urban ruggedness. Thanks to the extensive collection of wine and a generous helping of free samples, conversation is easy to come by.
You can catch the attention of wine-loving cougars by asking the salesperson expert questions: "Where is the vineyard of this wine located?" Alternatively, "What kind of grapes were used to make this wine?" will make you look like a seasoned wine connoisseur. The cougars might even want to bring you home for a tasting too!
For more recommendations check out more great guides to meet cougars: