Picture this: You're on holiday on the gulf coast, surrounded by lots of beautiful women. You talk to one of them and she turns out to be married. You chat up another woman, but she's not into you. You approach a group, but they'd all rather sunbathe than mingle. Does this mean there are no women to date in Alabama? NOPE. It just means you have better odds of finding a date if you were using a dating app in Alabama.
The great thing about the women of Alabama is that they've got grit and gumption as well as a sprinkling of Southern Charm. Being single in Alabama is great! But meeting people might be a challenge if you're not from the big cities or if you don't put yourself out there much. It's also tough if you're a busy guy who doesn't have a ton of time to network. This is exactly what Alabama dating apps were made for. If the traditional methods aren't getting you anywhere, these are the apps and sites you need to try.
There are a ton of singles using dating apps in Alabama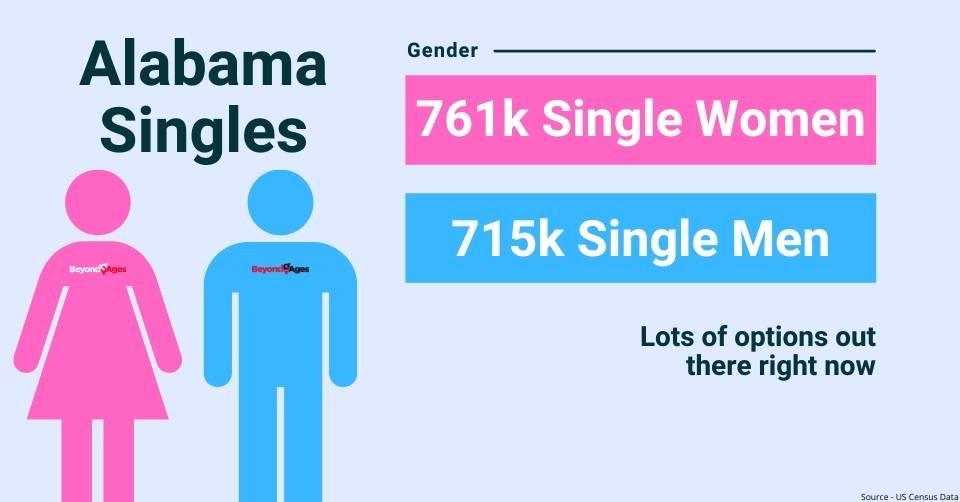 Let's talk numbers. There are almost 5 million people in Alabama and 29.8% of them are single. That's a little above the national average for each state. Out of all those singles, women outnumber men by around 50,000. So even if you keep seeing all these single guys out there, remember that there are more single women in Alabama. And the best way to meet them is by using one of these dating apps:
The 5 Best Dating Apps and Sites in Alabama Right Now
We tested more than 150 dating apps to find the best ones that Alabama singles will benefit from the most. We then filtered down the results to a shortlist of the five absolute best dating apps in Alabama for singles. Here they are:
#1 - eHarmony (Android, iOS) is the app singles use to find love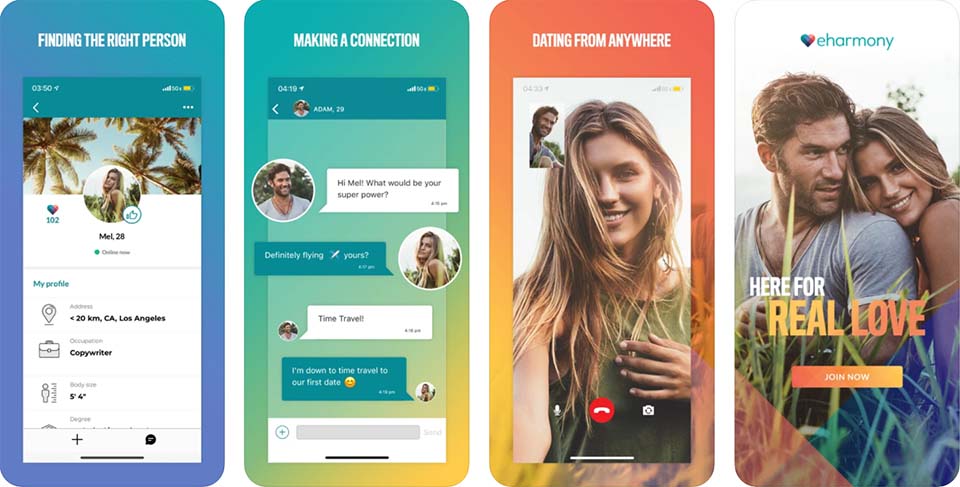 eHarmony is one of the most popular dating apps in the world right now with more than 12 million users. It's branded as a relationship app, which makes it a hit in a state like Alabama whose average age of marriage is younger than the national average (26 and 28 years for women and men respectively).
eHarmony uses a unique algorithm and tons of filters and questions to connect like-minded souls together. Not only do you need to be within a miles radius of your prospects, but you must also have similar interests to be considered as a suggested match. This is great for religious users and those who don't want to waste their time on meaningless hookups or with the wrong person. If you also happen to be in a rush to find your future spouse, up to 70% of eHarmony users are able to meet the person they'll end up marrying within one year of using the app!
What makes eHarmony a great dating app in Alabama
Suits many Alabama singles who want to settle down pretty young
Thorough and detailed
Highly compatible matches
High female to male ratio compared to other dating sites
What we didn't like about eHarmony
The sign-up process takes a lot of time
Not the best place to find hookups
#2 - Zoosk (Android, iOS) is ideal for the young and single in Alabama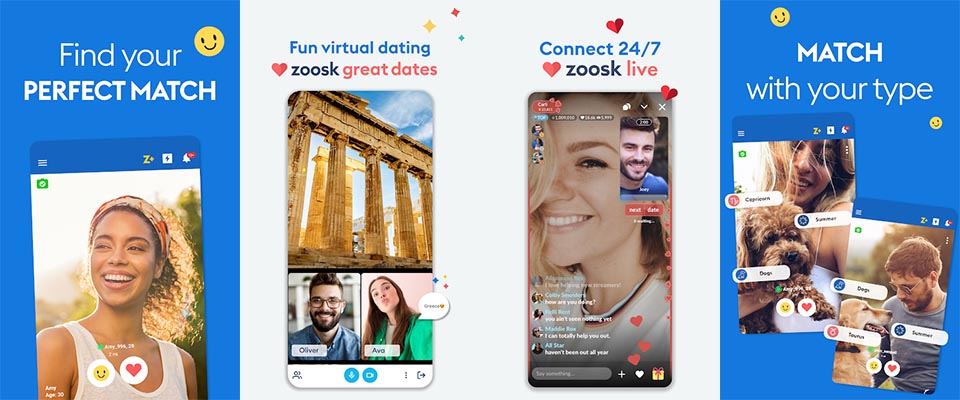 For the young and single... These are the best words to describe Zoosk.
Zoosk is one of those apps that had been around for so long (since 2007) but hasn't gotten the credit it deserved. The app has more than 40 million active users in +80 countries and attracts a plethora of young singles worldwide, including in Alabama.
It's very safe and uses a unique behavioral matchmaking process called "SmartPick" that uses your previous behavior on the site to suggest new matches. This ensures that users don't only meet based on proximity and/or looks, but also personality and goals.
Zoosk also tends to combat catfishing by asking its users to verify each new photo they add to their profile. And in case you don't know that term, it's when someone uses old or fake photos on their profile. Anyone who'd gone on dates from dating apps knows how tricky and disappointing it is to text a girl for days or even weeks only to realize on the date that she's way less attractive than she seemed on the app.
What we liked about Zoosk
Easy to use
Popular in Alabama
Attract a ton of young singles (between 18 and 24)
Safer than many other dating apps
What we didn't like
Doesn't have as many users as other big-name apps
Tends to attract younger users
#3 - AFF (Android, iOS) is the top hookup site in Alabama (try it free here)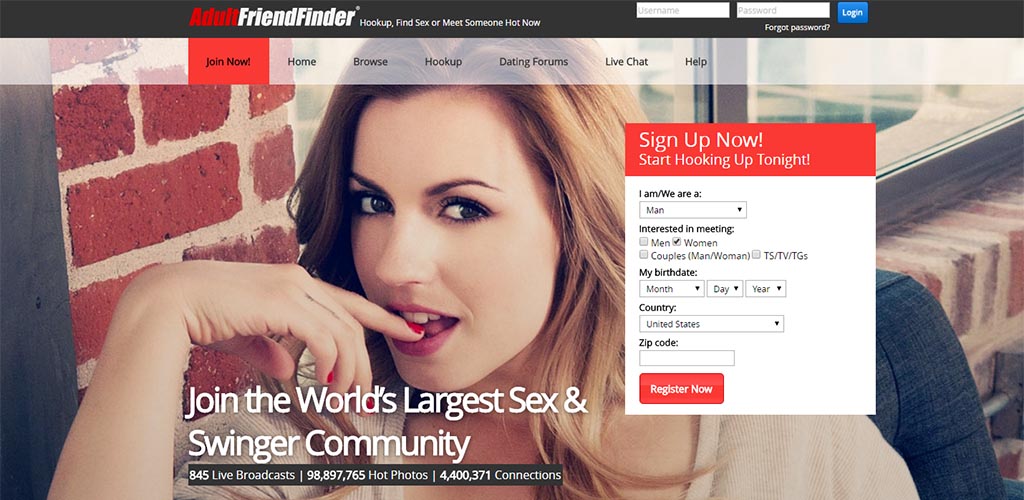 AFF is by far one of the most reliable hookup sites in the world. More than 100 million fans use it constantly to get some casual fun with no strings attached. The best thing about AFF is discretion. You don't see AFF users brag about using it even though it's one of the most popular dating apps in the world. They stick to the saying "what happens on AFF stays on AFF."
Another great thing about AFF is that most users are pretty forward about what they want. Their preferences for bedroom fun are most likely already in their profile, so you can easily find something fun (and sexy) to talk about. You can skip the subtleties on AFF because everyone knows what the site is for.
What we liked about AFF
Best option for a lot of guys
High conversion rates compared to other dating sites: If they like you, they'll come over
Very discreet
Lots of users looking for a good time
What we didn't like
The interface is a bit old and needs some work
You can only sign up from their desktop version
You Can Try AFF Free!
If you're just looking for a fling or more short-term fun you need to try out
AFF's free trial
. We've spent months and months testing out the alternatives (more than 100 other sites) and haven't found anything that gives most guys more options and better results. Give it a shot!
#4 - Not sure if you want a hookup or a relationship? Try POF (Android, iOS)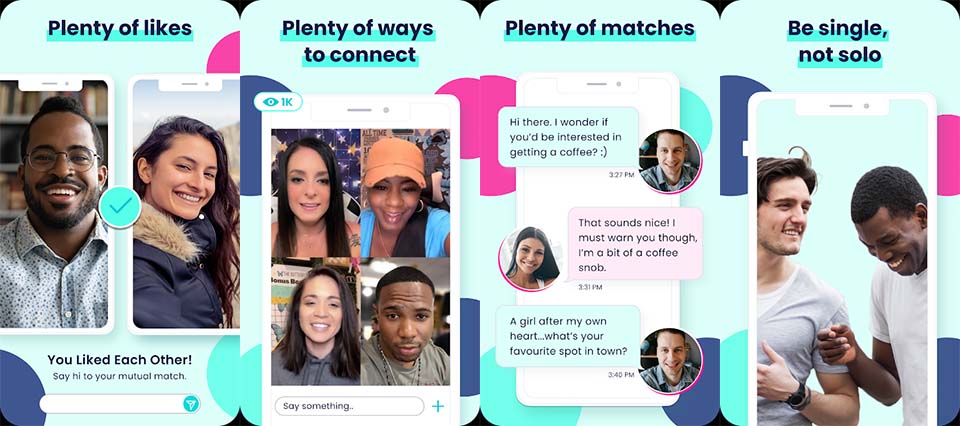 Plenty of Fish is one of the oldest dating apps in the market that don't get enough credit. Despite being a bit on the decline for the past few years, it still has its own tribe of faithful users here in Alabama and you should give it a try sometime. POF is more of a relationship app than a hookup one (though hookups are possible). Like eHarmony, it relies on both compatibility and proximity to connect its users together through a set of personalized questions and quizzes.
Unfortunately, and because it's not as popular as it used to be years ago, you may come across a bunch of inactive profiles from time to time. So be patient with the app and use it as a plan B in case you couldn't find what you want on the likes of Tinder and Bumble.
What we like about POF
Good for those looking for a serious relationship
Still have some faithful fans in Alabama
What we don't like about it
Many inactive users
The sign-up process is a bit lengthy
#5 - Christian Mingle (Android, iOS) is for finding singles of the same faith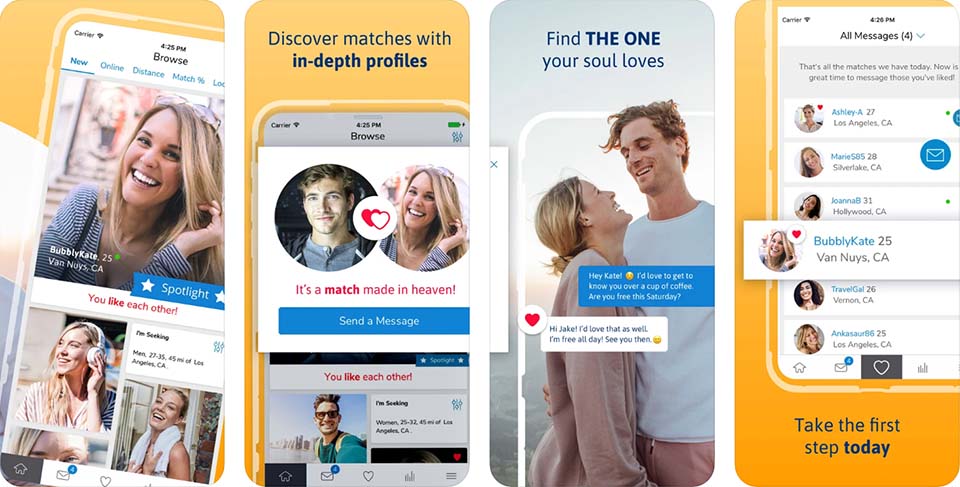 Christian Mingle is the largest dating site for single Christians looking for a long-term relationship. Meeting someone with the same faith (down to which specific denomination) is so much easier on the app. Since plenty of Alabamians are religious, Christian Mingle is pretty popular here.
So how does it work? The app analyzes its users' information (including their denomination of Christianity, favorite church, and relationship goals) to collect a detailed image about them and then connects them based on compatibility. We don't have studies to confirm how Christian Mingle couples are scoring in terms of relationship satisfaction, but we noticed that many of our friends and readers who used it had great results, so we believe you should give it a try here in Alabama.
What we liked about Christian Mingle
Easy to use
Compatible matches
Popular in religious states like Alabama
What we didn't like about the app
You can't send messages until you subscribe
The premium features are pretty basic
The Best Dating Sites in Alabama for Long-Term Relationships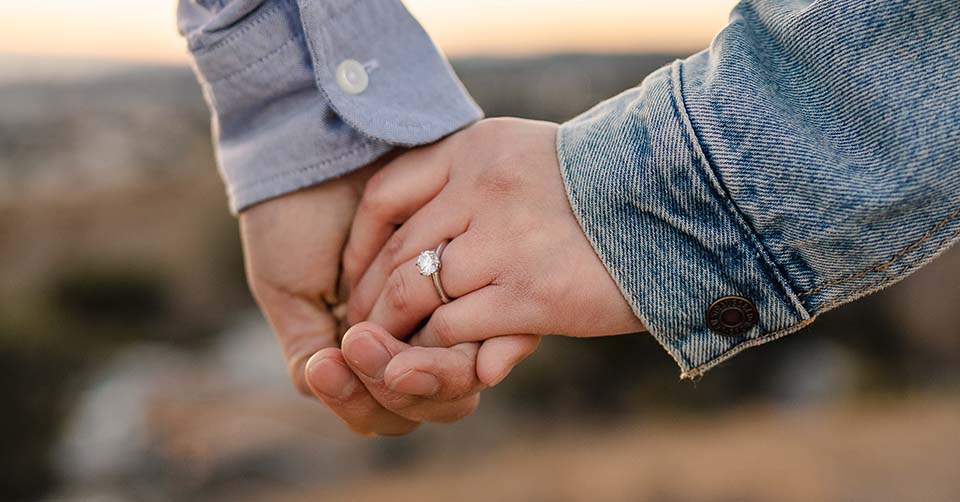 Now that I've shared our top selections for Alabama's best dating apps and sites it's time to niche them down into two categories: hookup apps and relationship apps.
From years of experience teaching single men how to get women, we noticed that not all men want to live the single, free-as-a-bird, life forever. While others are in it to date as many hot women as they can count, others use dating apps just so they can find a long-term partner or even a wife. That's why, in the following sections, I'll share the best dating sites based on usage. And, we'll begin with the best relationship apps in Alabama:
eHarmony - The #1 app for serious daters in Alabama
As I said earlier, eHarmony is the go-to relationship app in America and the world. It's the only app designed by a marriage consultant, and its unique algorithm focuses on connecting users based on compatibility and not just proximity.
There are other numbers that back up our claim:
4% of marriages in the U.S. start on eHarmony
Every day, 216 eHarmony couples get married in America
70% of eHarmony users find love within one year of using the app
We also noticed that the app also targets women within the 25-35 age bracket which is the average age of marriage in the country. This doesn't mean you can't find younger or older, women on eHarmony, but it's a good indication you can rely on it to meet your next girlfriend, and hopefully, the love of your life here in Alabama.
Bumble - Another great relationship app for Alabama singles
Bumble has a lot of great years ahead of it. The app has risen from obscurity to being the second most popular dating app in the country in just a few years. It's also expected to outrank Tinder as America's most favorite dating app within the next decade.
But what makes Bumble a good relationship app, especially in Alabama?
As I said earlier, Alabama singles tend to settle down pretty early. But there are other reasons that make Bumble a top candidate to being your go-to relationship app:
Popularity: The app has 100 million users worldwide many of whom live in Alabama
The ladies love it: Bumble was made to help women find love and dates away from Tinder's noise which attracts a ton of women to it.
A pro-commitment userbase: 85% of Bumble's users said they are using the app to settle down and find love
It's anti-hookup: On the other hand, only 1-4% of Bumble's userbase said they're on it for casual sex
Bumble is still relatively new, so the app could use a few tweaks and extra features. But because it works (especially for guys who are clueless about their opening message), it's also worth a shot!
The Best Hookup Sites in Alabama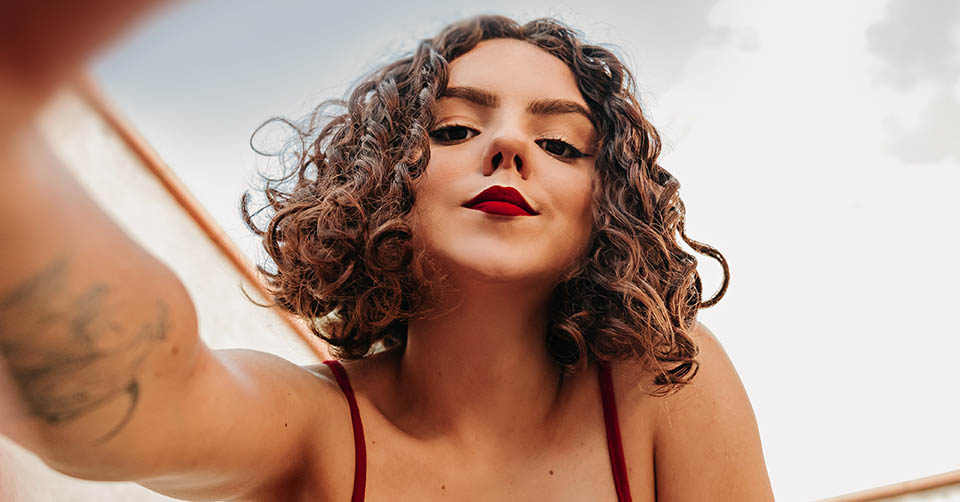 The online dating market has more than 1,500 apps and sites, most of which are scammy hookup apps that milk guys for money in exchange for some nude photos and unfulfilling conversations with chatbots or cam girls. So, we had to dig deeper. Below are our top two selections for the best hookup apps in Alabama:
AFF remains one of the top hookup sites in Alabama
If it's all about casuals for you, then AFF should be on your phone by now. As I said earlier, AFF is very popular here among Alabama's singles, and that's for a reason. The app helps you blow up steam without wasting hours of your precious time texting the wrong girl.
Everyone seems to be forward about their desires on AFF to a stunning degree. There's no room for surprises or misunderstandings. You just need to lay your preferences to the masses and see who comes on board. It's that simple. We gave AFF weeks of testing in Alabama and other states, and we loved it. Give it a try here and see what can happen.
Tinder is perfect for hookups... But only if you're hot too
In case you didn't know, Tinder used to be a hookup app almost a decade from now. Back then, you could've gotten a ton of insta-dates with a couple of hot photos and an eggplant emoji. But now, as it became more popular, men tamed themselves to avoid getting banned and began to take it slower and slower.
But that doesn't mean you can't find hookups on Tinder. The only problem? You must be the right guy at the right time or you must be super hot that almost every girl will be willing to break the no-first-date-sex rule for you.
Tinder also tends to have a terrible male-female ratio (8:2), which means women get to be picky on the app and may give you a hard time if you aren't hot enough.
The Best Free Dating Sites in Alabama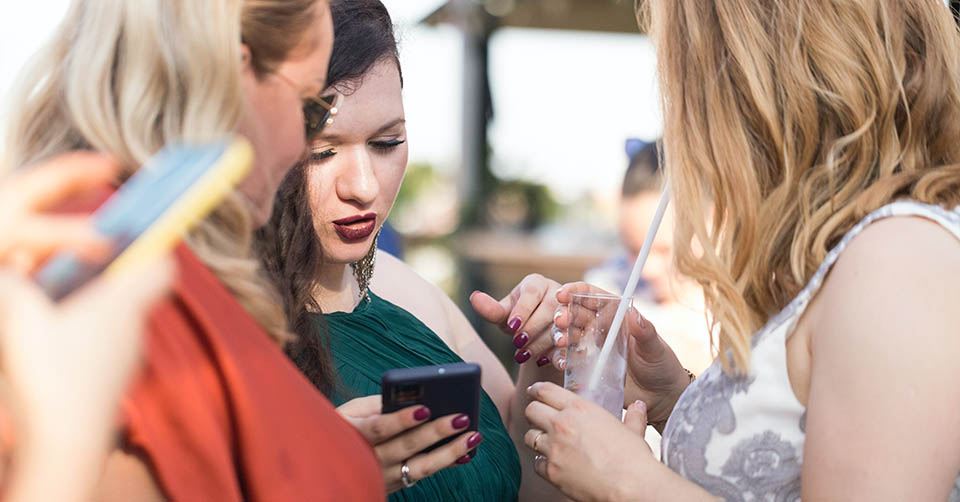 Is it possible to use a free dating app and still find more dates than you know what to do with? YES.
However, you must be a total hotshot with a solid profile to get success from a free app like Tinder or Bumble. If you're like 90% of the guys out there, then you'll need to upgrade to premium and enjoy the perks of the extra exposure you'll get in exchange for your money. So, yes. We highly recommend that you use the likes of Tinder Gold and eHarmony premium.
BUT...
You should do it way after you get used to the dynamics of online dating. In other words, you must give it a couple of months before you upgrade. Within these two months, you'll learn a lot about the app, how good your profile is, and how to text women with style. Once you do, you can then upgrade and easily 2x your success as this will ensure that you get the best value for the buck b
But, what if you can't afford a premium app these days and want to use a free one in Alabama? We tested a bunch of free dating apps in Alabama and these are our top three selections:
Give these a try to get a feel for what it's like to use a free dating app. If you've done everything you can on these apps and finding a date still feels impossible, then it might be time to try a paid dating app. As they say, you get what you pay for. So most legit paid dating apps are well worth your money.
Frequently Asked Questions on Dating Sites in Alabama
What is the most popular dating site in Alabama?
The most popular dating site in Alabama is Tinder. But that shouldn't be a surprise, right? If you're looking for alternatives, then Bumble, OKCupid and eHarmony also work great in this state.