It's no secret that many men are interested in dating Filipino cougars. Considering their exotic beauty, career-minded attitude and their reputation as excellent homemakers, it's not hard to understand why either.
However, although Filipinos can be pretty spread out around the globe, it can often be difficult to find suitable older women that you can date. You might spot a few from across the street, but you're not sure how to bridge the gap and get her to notice you.
Because the Philippines has become so westernized over the years, Filipino Americans are generally considered to have a "low profile" as immigrants, which makes it more challenging to seek out older Filipino women. On top of this, they aren't a frequent sight at the usual recommended bars. These cater to the younger crowd, so you'll be mostly surrounded by 20-somethings.
This can be frustrating for men who won't settle for less. But finding the right Filipino cougar can happen fast once you know where these single mature ladies usually hang out. At these places, you won't have to search too hard, and the women already know what they want.
Scroll down below for our tried-and-tested list of Filipino cougar hotspots. We've found success with these destinations, and we hope you will too!
Where Meeting Filipino Cougars is Easy
Give these spots a shot:
Filipino cougars are regulars at karaoke
Filipinos are known for being great singers, so it's not surprising that karaoke is a prominent part of their culture, especially among older women. Whether they're in the midst of a celebration or they're simply relaxing at the end of a long week, many Filipino cougars love singing their hearts out to karaoke. While some Filipinos already have karaoke machines at home, going to karaoke bars for food and beer on the side is still popular.
The good thing is that in these settings, the vibe is friendlier, and chatting with strangers comes more easily. Although you can join in the singing too to attract the attention of gorgeous cougars, you have the option of sitting back and approaching an older woman instead after her turn on the karaoke.
Chances are, she won't be the shy type. She might be searching for younger men to date! Try casually complimenting her on her singing, then observe how she reacts. You'll know right away if she likes you because she'll smile at the compliment or continue the conversation. You wouldn't be the first guy to snag a Filipino cougar like this!
If you're not looking for a relationship but want to keep it casual and physical AFF works best (try it free)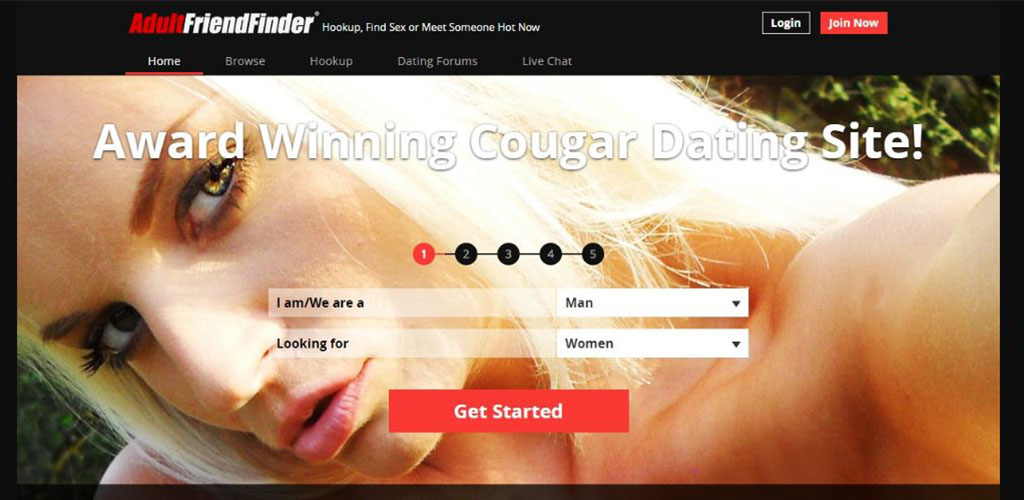 For any of you guys out there who just want fun and not a relationship, you're not alone. There are plenty of Filipino cougars out there who want the same thing and you'll find them on AFF (which has a great free trial). It's the best option we've seen out there for people who just want to get laid. If you're looking for women in their 30s, 40s and older, AFF also has the largest percentage of female members age 35 and up of any app of its kind.
Guys who are actually willing to take a little action and not sit on their butts all day are going to get solid results with AFF. They have a lot of women using it, but you still need to be the one making the first move. We have seen way better results on this site than the competition. We've also seen especially good results for normal dudes and guys looking for women over 30. It is well worth checking out their free trial with the links above.
When you're not interested in a long-term commitment and just want to take a Filipino cougar to bed, AFF is what works best.
The cool thing about AFF is that it's 100% dedicated to connecting people who want some action and not just a date, so it doesn't work like other traditional dating apps. Members find that this really helps free up a lot of time. You're not constantly taking women out on dates only to find out later that they won't have some bedroom fun with you.
We know there are a lot of dating apps out there, but some of the more trendy apps like Tinder are saturated with young girls seeking attention and validation. They don't want anything else, so it can be a huge waste of energy and time. This sort of thing rarely happens on AFF.
Check them out today. For casual, short-term fun, it really is the best.
Try AFFr For Free!
If you actually want to meet single cougars who are more interested in fun in the bedroom than a long-term relationship you need to
check out AFF's free trial with this link
. We've spent many months testing out 100+ different sites and apps to meet cougars and AFF has consistently been the easiest way for most men.
Chill and unwind with Filipino older ladies at Oahu, Hawaii
Hawaii is one place in the US where you'll stumble across Filipinos practically everywhere. They're actually among the largest groups in the state, and 70% of them are concentrated on a specific island: Oahu. Conveniently, Oahu is also the largest island in Hawaii, so there'll be plenty for you to do and see if you decide to visit!
The Philippines is well-known for its beaches, and sun-kissed Hawaii feels close to home for Filipino cougars. With famous beaches like Lanikai and Waikiki, you might end up bumping into a hot, bikini-clad Filipino cougar pretty quickly.
Although the beaches are a prime hotspot, you'll get far too by hanging out at bars once the sun sets. Rumfire can send a fiery Filipino cougar your way. La Mariana Sailing Club is also a cougar favorite because it has maintained its retro sailor vibes.
The next time you plan a vacation, check out Oahu. This might be the trip where you succeed in your cougar quest!
eHarmony is the best way to meet a lot of Filipino cougars for long-term relationships (try it now)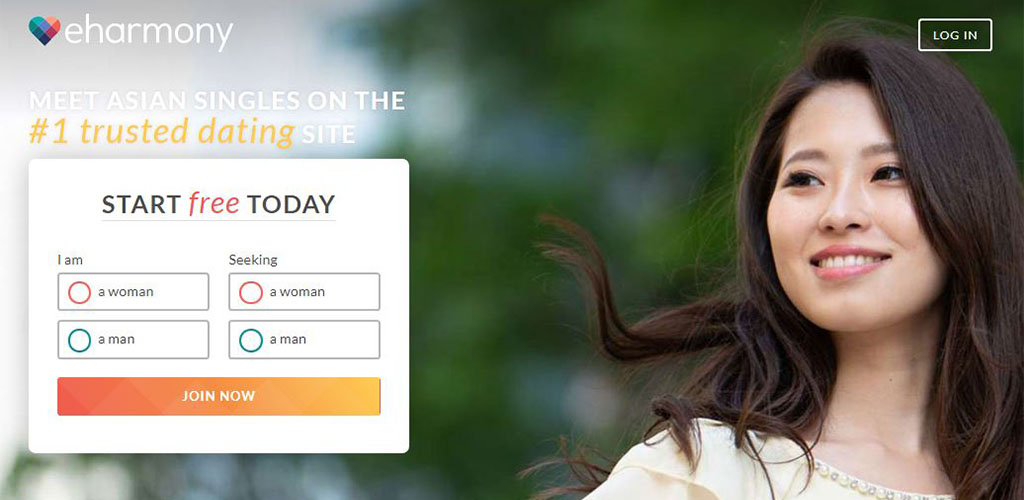 If you've been trying to meet Filipino cougars near you and striking out over and over again, it might be time to try things a little differently. There are plenty of single older women out there, you just need to know where to find them. We love sharing our experience with guys like you because we've totally been where you are, and by lots of trial and error, we've figured out what works.
What we've noticed is that cougars tend to be very busy and don't typically have the time to meet guys out IRL. They do, however, make time to meet them online, and we've discovered eHarmony to be the most popular with the 35+ single female crowd.
If you haven't tried out eHarmony you need to give it a chance. There isn't a better way that we know of the meet as single cougars with as little effort.
Older women tend to take their dating lives a little more seriously. And one of the things we love about eHarmony is that the signup process is a bit more involved than it is on other sites. True, it takes a little longer to sign up. But this weeds out users who may NOT be so serious, and it also allows members to really get to know one another.
Because member profiles are more in-depth than they are on other sites and apps, eHarmony is able to match people based on true compatibility. It's one of the many reasons why their success rate is so high. Take a look at these numbers and stats:
There are PLENTY of cougars on the site. eHarmony has over 33,000,000 active members, and 15,000,000 matches are created on a daily basis. A LOT of these members are age 35+.
The site is famous for creating matches that lead to something long-term. 75% of ALL marriages that start online begin on eHarmony!
Members who stick around VERY often meet their spouses within the first year of signing up. 69% of men and 71% of women to be more precise.
If these numbers haven't convinced you, then you need to check out their great trial. You've got nothing to lose. Find out what you've been missing out on and start matching with attractive older women in your area today!

Going to Filipino concerts might bring a cougar into your life
If you want to see countless Filipino cougars in one place, go to concerts and major live music events featuring Filipino artists. While everyone has different tastes, Filipino cougars usually favor mellower or more old-fashioned music and performers who have been established for a while.
Given the number of Filipinos in different cities all over the world, it's possible that there will be an upcoming concert near your area. You can head over to this website to see where Filipino artists are performing internationally.
Once you're at the concert venue, take your time in choosing a Filipino cougar that you find attractive. Breaking the ice is easy because you can comment on the artist or the music. Just make sure you do your research beforehand! She might go there for the music, but it might end with both of you finding a match in each other.
Little Manila is full of Filipino cougars
While Filipino ethnic enclaves are generally harder to find in the US compared to other Asian populations, there are still Little Manilas here. They're present in cities like Portland, New Jersey, New York and San Diego. Similar to the concept of Chinatown, Little Manila or Filipinotown refers to areas with high concentrations of immigrants from the Philippines, so you'll definitely have some luck meeting cougars in these places.
Even if you live in an area that doesn't have one of these enclaves, it's still worth it to go to a city that does. This way, you can check out the local community and meet some new people. You never know when you're going to find the cougar of your dreams!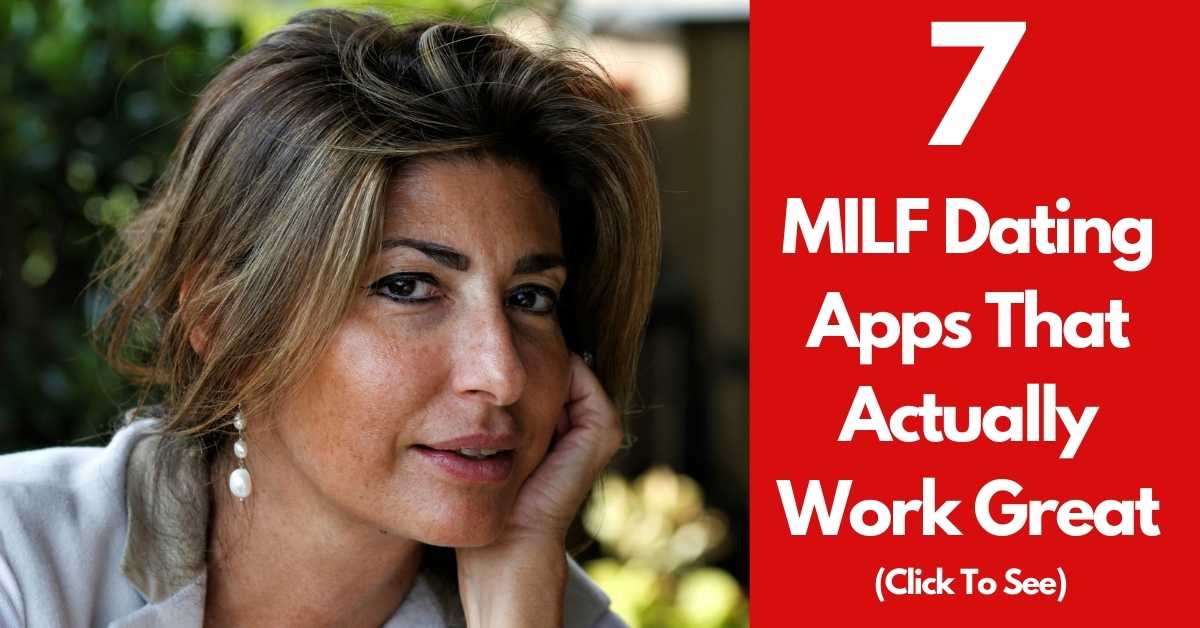 California is the best state for connecting with Filipino cougars
Filipinos represent the largest group of Asian immigrants living in California. If your goal is to meet cougars hailing from the Philippines, then you can't do much better than taking a trip to the Golden state.
43% of Filipino Americans live in California. So you will have no trouble finding attractive older women there, especially in Los Angeles. By putting yourself in a community with large numbers of Filipinos, you're simply improving the odds of finding the perfect cougar to date.
Filipino restaurants might be the top cougar hotspot for you
Filipino cuisine tends to have a lower profile in the US than say Chinese or Japanese. But that doesn't mean it doesn't exist at all. Filipino food is definitely very different from Western food. But there are plenty of items worth trying. Check out the lumpia and sinigang as well as a number of delicious pastries. Because you can have some great food while mingling, this puts it a step above the usual legit spots to meet a cougar.
Go in with an open mind, and don't be afraid to ask lots of questions. It will show that you're into the culture. You may even catch the attention of some of the Filipinos who are likely to be dining there. Openness in trying food and experiencing another culture will make you more approachable for Filipino cougars. It paves the way for easy conversation-starters too.
Apps Dating Coaches Actually Recommend To Meet Filipino Cougars
When it feels nearly impossible to meet older women while you're out, it's time to use your phone to find a date. Check out one of the dating apps below to see just how many cougars there are to meet in your area.
Site
Our Experience
Our Rating
Free Trial Link

Best Hookup Site Cougars

Experience Highlights

The best way to meet cougars for hookups by far
Best results for regular guys
Over 60 million active members
Not good for long-term relationships

9

Try AFF For Free

Best For Relationships

Experience Highlights

Easily the best option for long-term relationships
75% of all online marriages start here
70% of users meet their spouse within a year
In-depth signup and matching process

9

Try eHarmony

2nd Best For Hookups

Experience Highlights

2nd best option to find hookups
Attracts an older crowd than most hookup apps
Pretty popular
Great free trial

8

Try Passion
Be on the lookout for Filipino cougars at hospitals
Ok, this one probably sounds a little odd. And we're certainly not suggesting you injure yourself to wind up at a hospital. However, one of the most common occupations that Filipino women hold in America is that of a nurse. So you have a good chance of meeting a few cougars if you're at a hospital. In fact, Filipino women make up a significant portion of the nurse workforce in the US across the board.
Naturally, this is a place where you can meet plenty of older Filipino women. Perhaps you're visiting a sick relative or just going in for a check-up. Just stay alert for any opportunity to strike up a conversation with the cougar!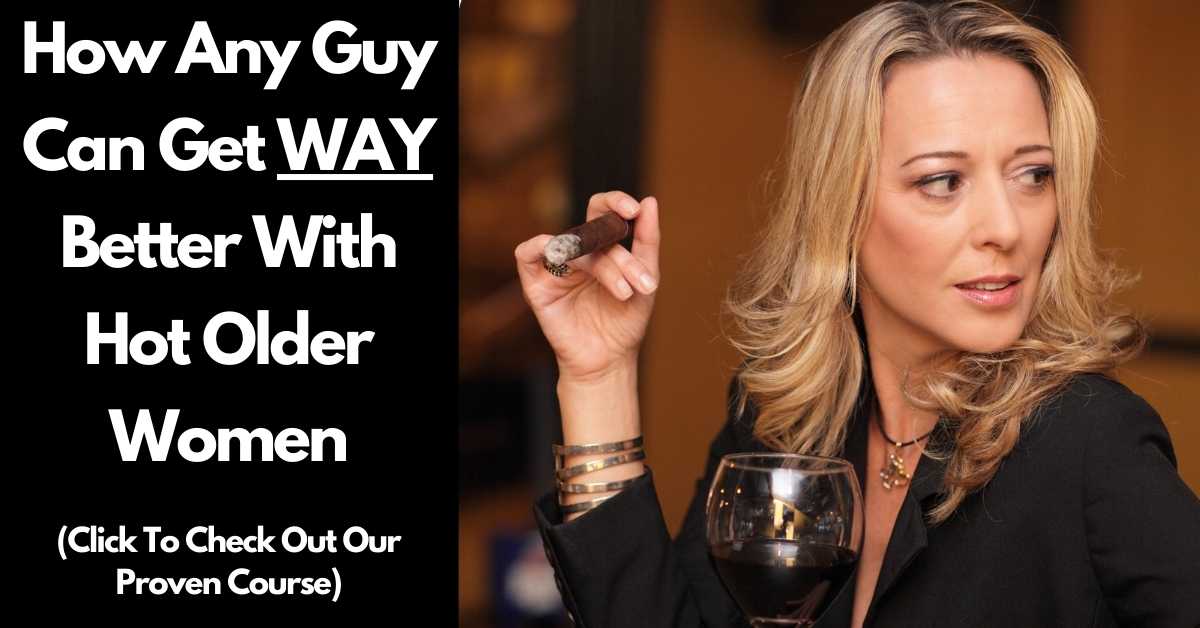 Drop by Filipino grocery stores
If you live in an area with a large Filipino population, you should be able to find a grocery store that caters to their community. This can be a great way to get more involved in the community and meet new people.
Filipino cuisine is markedly different compared to what we're familiar with in the west. So you'll likely have trouble navigating the confusing array of ingredients. You would never find many of these ingredients in a traditional American grocery store. You instantly have a reason to chat up your fellow shoppers and ask for some help, especially if you happen upon an attractive older woman.
Cross paths with Filipino cougars at colleges
Filipinos have the highest percentage of college-educated citizens among Asian immigrants in America. So visiting a college campus can be a great way to meet a few. While you probably associate college with younger women, there are plenty of Filipino cougars looking to better themselves. So they elevate their economic standing through higher education.
Spend some time at the campus library or perhaps even enroll in a class you're interested in taking. There will be plenty of opportunities to spark up a conversation with an attractive cougar.
Filipino festivals are full of Filipino cougars
Every year, there are a number of festivals and parades all across the country that celebrate Filipino culture. Various cities such as New York, Seattle, San Francisco, Los Angeles and Tampa put on these events. And huge numbers of people turn out to celebrate Filipino culture. You're pretty much guaranteed to run into older Filipino women at one of them.
The great thing about attending a festival is that you've automatically made it clear that you are interested in Filipino culture. It means you want to get involved with the community. The older women you meet there will recognize this!
Dental visits might introduce you to Filipino older women
It's pretty common for Filipinos living stateside to work in the dentistry field, comprising the second largest group of foreign-trained dentists in the country. Because of this, there's a good chance you could run into a few Filipino cougars on your next dental check-up.
You may think the dentist's office would be a difficult place to meet older women. But approach the situation with an open mind, joke with the employees and carry yourself in an easygoing way. This is one of those situations where you slowly build rapport over time. And it can lead to a few dates if you play your cards right.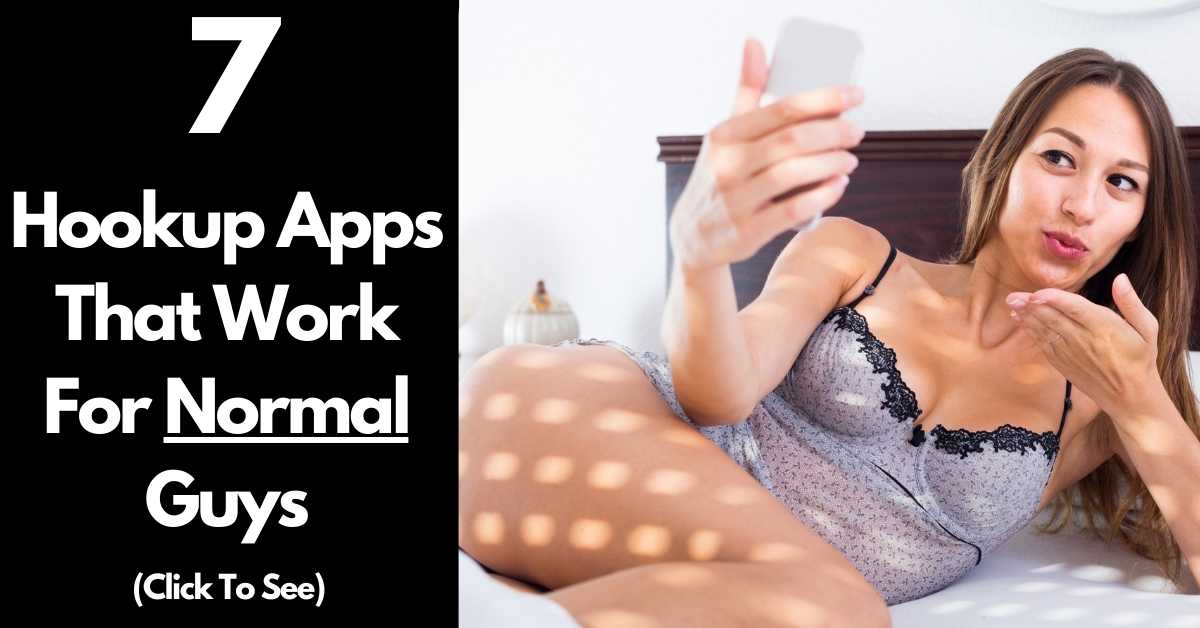 Find Filipino cougars with similar values at Filipino American churches
Christianity maintains a huge presence in the Philippines. It's just another part of their heritage that Filipinos bring with them when they emigrate to the US. The majority of Filipinos practice Roman Catholicism. Your best bet is to find a church to maximize the chance to meet Filipino women.
Churches are often the center of people's social lives. So you should only take this route if you're ready for the long haul. They're great places to meet new people and become embedded in a new social circle which can become a dating pool. We don't advise attempting to pick women up during Sunday service, though!
Be part of Filipino organizations or associations
Filipino Organizations are a key element of life for immigrants living in America. They tend to form close-knit neighborhoods and regional associations to maintain a sense of cultural identity. These organizations are a great way to get involved with the Filipino community. You're sure to stumble upon your fair share of attractive older women!
By making yourself an active member of these communities, you could potentially set yourself up for an active romance life with cougars from the Philippines. The friends you make there can introduce you to single cougars too.
You won't find more Filipino cougars than in the Philippines
While there are plenty of Filipino cougars waiting to meet you back home, you can do no better than to take a trip to the Philippines. The Philippines has become very westernized over the years. This makes it an ideal destination for American men looking to date older women.
Many Filipino women opt to marry foreigners because they want to move to the States. While that may not be what you're looking for, it bodes well that American men can be very successful dating older women in the Philippines.
Whether you're looking for marriage material or just hoping for a more active romantic life, odds are you'll find what you're looking for in the Philippines. Despite many advancements, the Philippines is still a developing country. So a trip is accessible on just about any budget.
If you're looking for additional guides for meeting cougars check out these as well: