With such a variety of options, it can be difficult to know where to find single cougars in Indiana.
You don't want to waste your time and money hanging out at college bars with girls that are too young for your taste.
But if you're looking for sexy Indiana cougars, you need to know exactly where to start.
Lucky for you, we've put together a list of our recommendations so you can save yourself the hassle of honing in on the wrong places with the wrong people.
These are Our Preferred Locations to Find Cougars in Indiana
Read on for our choices of places where you can find sexy older women in Indiana.
Put on your dancing shoes for cougars in Indiana at Ike & Jonesy's
If you're a fan of clubs and dancing, Ike & Jonesy's is one of the best places to meet cougars.
Located in Indianapolis' Wholesale District, this club is a favorite option for older women to hit the town and have some fun.
And while some clubs have strict dress codes and a million rules to follow while you're there, Ike & Jonesy's is much more laid-back.
They have a full food menu and a fully-stocked bar, so even if you're not up for dancing, you can still take in the vibe and meet some sexy older women. The best nights to go are Wednesday, Thursday and Friday, and with a reasonably-priced dinner and drink menu, you're guaranteed to have a great time without breaking the bank.
We have put together another list of great places to meet Indianapolis cougars as well as our favorite cougar bars if you want a few more suggestions.
The quickest way to meet cougars in Indiana has been Cougar Life
The fact is, there are way too many women who focus solely on meeting people online for you to ignore them.
And if you don't have an online profile set up, you're missing out on a huge chunk of the cougar population.
The problem is, plenty of websites claim to give you the best odds of meeting sexy older women, but how do you know which is really the best option?
Now help is available to you because we've done a review of the best websites for dating older women in Indiana, and the top rated winner is CougarLife.com (you can try them for free with this special offer).
You no longer have to worry about whether or not that attractive older woman you see at the bar is interested in younger guys- every woman on Cougar Life is looking for the same thing you are.
And with over 6 million members, if you strike out with one woman, you're guaranteed to find someone new in just a matter of minutes.
Spend your Saturday night with Indiana cougars at Daddy Jacks
On Saturday nights, the vibe of this place elevates to the level of becoming a favorite hunting ground for cougars.
While the cocktails and the atmosphere alone are a great selling point, Saturday nights are the best nights to visit because of the live bands and overall thrilling scene.
The dress code is casual and even with the live music, it never gets too loud in there - perfect for having an intimate conversation or a private people-watching session with a sexy older woman.
So if you're in Indianapolis on a Saturday night and aren't sure where to go, make sure your plans include a stop at Daddy Jacks - you'll be glad you did.
For something short-term you can't beat Adult FriendFinder in our state
When it comes down to meeting cougars in our state there are really only two options: Cougar Life and Adult FriendFinder. As we talk about above, Cougar Life is overall the best site for meeting cougars for anything aside from short-term. If you are ONLY looking for something short with a cougar Adult FriendFinder is going to be the better option.
We spend a lot of time every year trying out the various apps and sites that claim to help guys meet women for more physical relationships. Most are garbage but AFF has consistently been the one that we have seen deliver the best for most guys. Super handsome guys will do well most places but the 95% of guys who don't fall into that category will have the best success here.
A lot of apps and sites are full of women who just want validation and attention from guys without any intention of actually meeting up. From what we have seen AFF tends to attract almost all women who actually want to take action. There really isn't any other reason for them to be using it.
Every year we try out and rank the top hookup apps and they have been at the top for a while. With a giant user base of over 50 million members the only other site that can come close is Tinder. However, if you are actually looking to meet cougars Tinder just doesn't do a great job. Tinder is totally geared toward millennials and just doesn't have a lot of women over 30 using it (let alone women in their 40's).
You don't have to take our word for it, you can try them for free and see what your options are in the corner of the state you are.
Located in Indianapolis' Broad Ripple section, this place is not only an awesome choice for a meal, but a great place to meet cougars in Indiana.
Flatwater is well-known among cougars as a great option to meet younger guys interested in older women.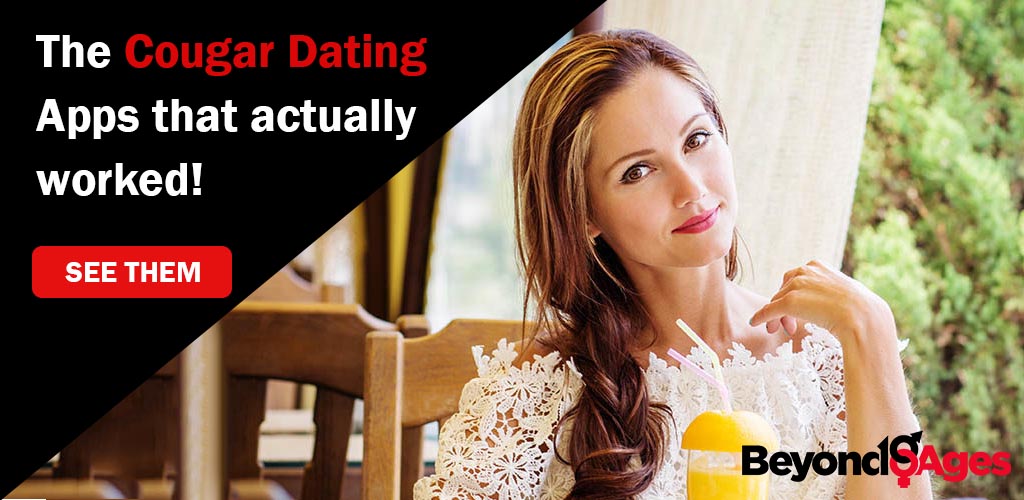 The best night to stop by is Saturday (perhaps before you head to Daddy Jacks) because that's when the cougars are on the prowl.
You are going to have a tough time finder a better place to find an Indianapolis hookup.
And if you're not hungry, they also have a full bar and a back porch that's perfect for perusing the pretty patrons.
Liberate your desire for sexy cougars at Liberty Street
The quiet atmosphere is perfect for a more in-depth and intimate conversation, and if you're a fan of intricately-made cocktails and craft beers, this is the place for you.
There's outdoor seating if you feel like looking over the surroundings, but we think you'll have more than enough to look at from inside the bar.
The best nights to go are Tuesday and Saturday, but you're guaranteed to find a bevy of cougars looking for younger guys.
Bring the traditional pub experience to your dating life at Mo's Irish Pub
If you're looking for something less fancy, take a look at Mo's Irish Pub in Noblesville.
This place is definitely less upscale than the other options on this list, but don't let that fool you - there's plenty of fun and great drinks to be had here.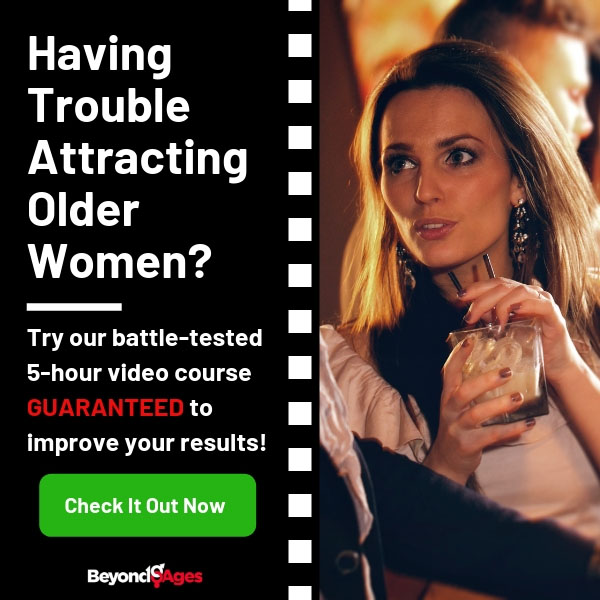 Mo's is a well-known hangout spot for Indiana cougars who just want to have a relaxing night out and let their hair down, so you're guaranteed to meet at least a few older women looking for some fun.
We're also a big fan of bars that have entertainment included in the evening, and Mo's has that as well with their comedy nights a few times a week.
The relaxed atmosphere and no-frills vibe make it a perfect destination for a drink and a few laughs to lift up your spirit.
The unexpected nature of chatting up a sexy older woman while she's shopping for produce might yield better results than you'd think.
So, if you're looking to kill two birds with one stone, the Bloomington Community Farmers' Market is a great option.
There's something to be said for places that aren't considered "traditional" options for meeting cougars, and this farmers' market is no different.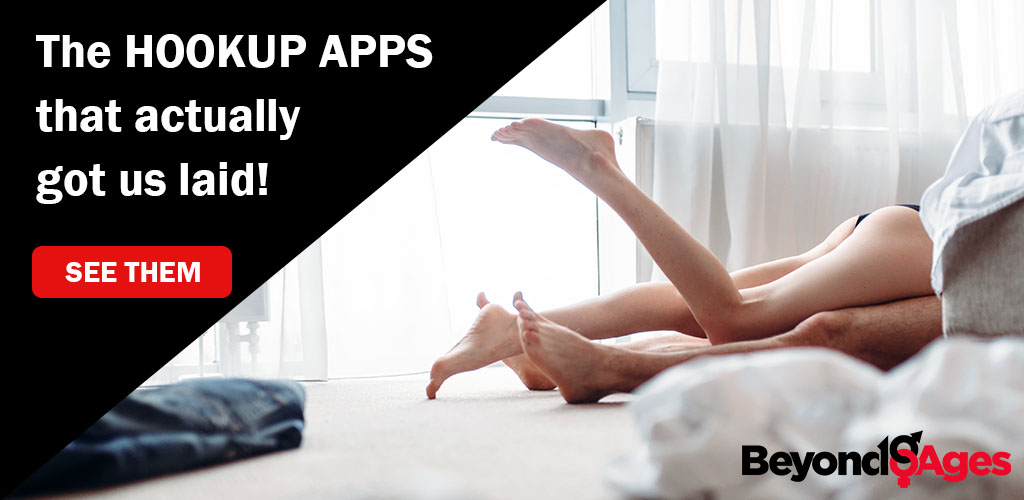 And best of all, with so many things to do at the farmers' market, if you do meet a sexy older woman, you can have a nice walk-and-talk while you get to know one another.
The Bloomington Community Farmers' Market runs from April through November, so be aware of that before you head over.
And even if you strike out, you can still do some grocery shopping while you're there.