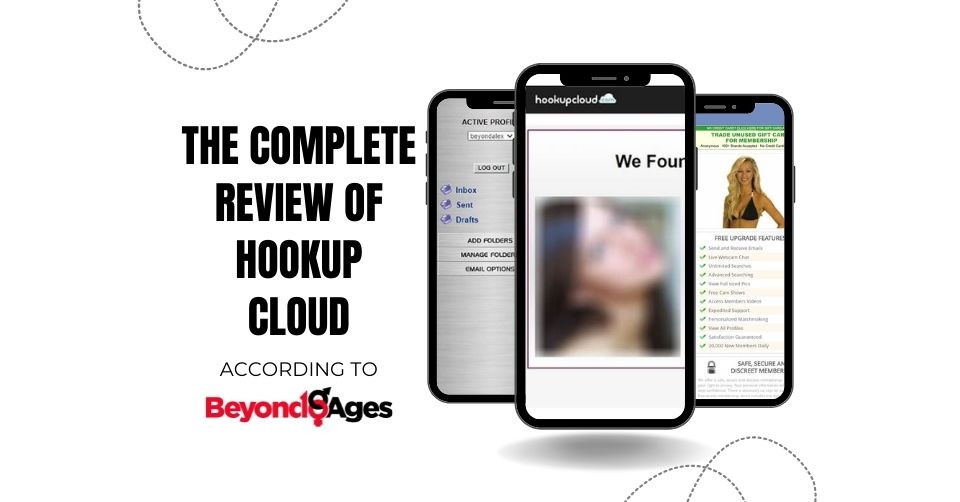 We created this HookupCloud review for you so that you won't have to waste another minute guessing if you're on a worthwhile site. With so many sites out there that make promises to help you hook up, how can you know which ones are decent and which ones are scams?
HookUpCloud.com makes grand claims of being the best website for finding casual sex partners. However, this website presents a few red flags before you even get around to signing up. For starters, its old-fashioned design suggests this website hasn't been updated since the mid-2000s. Then, this website asks for your credit card details to access the website, even for a free account.
These are both classic signs of a scam online dating website, especially if it is also making promises of easy hook-ups. Still, here at Beyond Ages, we don't like to judge a book by its cover. There are some amazing casual sex sites out there, after all.
So, we bit the bullet and put the site through its paces. Our review process will help you discover whether it's worth creating an account or if you should be warning your friends of a HookUpCloud scam.
How I reviewed HookUpCloud
My review process begins by leaving my online dating profile blank for 24 hours.
This is a good way to test if the website is a scam.
If our profile is bombarded with messages despite being completely anonymous, that's a surefire sign that something dodgy is going on. After all, what genuine woman would spend time sending messages to a blank online dating profile?
After this test, I fill out my profile using the same photos and details that we use for every review. This allows us to make accurate comparisons with other websites. 
With my profile completed, I send 50 messages to 50 women based in my local area (Columbus, Ohio) and do my best to exchange contact details with them. I have a list of decent opening messages, which I use for every review.
My rating of HookUpCloud is based primarily on how easy it is to find beautiful women willing to exchange contact details with the intention of meeting up for some action.
Curious for the verdict? Read on for our full HookupCloud review.
HookUpCloud Review – How Does It Compare to Other Sites?
Let's cut to the chase.
The summary below rates HookUpCloud out of 10 for the most important aspects of online dating. These figures are compared to our review of AFF, which we regard as the best online dating website for organizing hook-ups and casual relationships.
Overall

Our team rates each site objectively based on many hours of independent research, the features each site offers, and how it compares with other sites. The ratings are the opinion of our editors and their extensive experience.

1
9.5
Quality of Women

Our opinion of how attractive the typical woman is that uses this site and how easy they are to connect with compared to other sites.

1
9
Popular

How many people are using this site to actually meet people compared to other sites.

1
9
Usability

How easy is this site to use and how quickly can an average person begin meeting people compared to other sites.

0
10
Privacy & Safety

Does this site take proper precautions to safeguard its members, their identity, and their data.

4
10
Effective

Our opinion of how easily an average person will be able to achieve their dating goals with this site compared to other sites.

1
9
Value

Will the time and money spent using this site pay off for an average person based on the opinions and experience of our editors.

1
10
Our Recommendation
Usually, we don't include a zero in our ratings, but this website was so frustrating to use that a 1 out of 10 would be too generous. 
Here are the main things I would like you to know about HookUpCloud.com
My blank profile received a few messages
After leaving my profile blank for 24 hours, I logged in to an inbox with messages from seven women. Most of these messages were asking me to add a picture, which is perhaps something a real woman would say if she bothered to message a blank profile.
So, I couldn't write this website off as being fake just yet.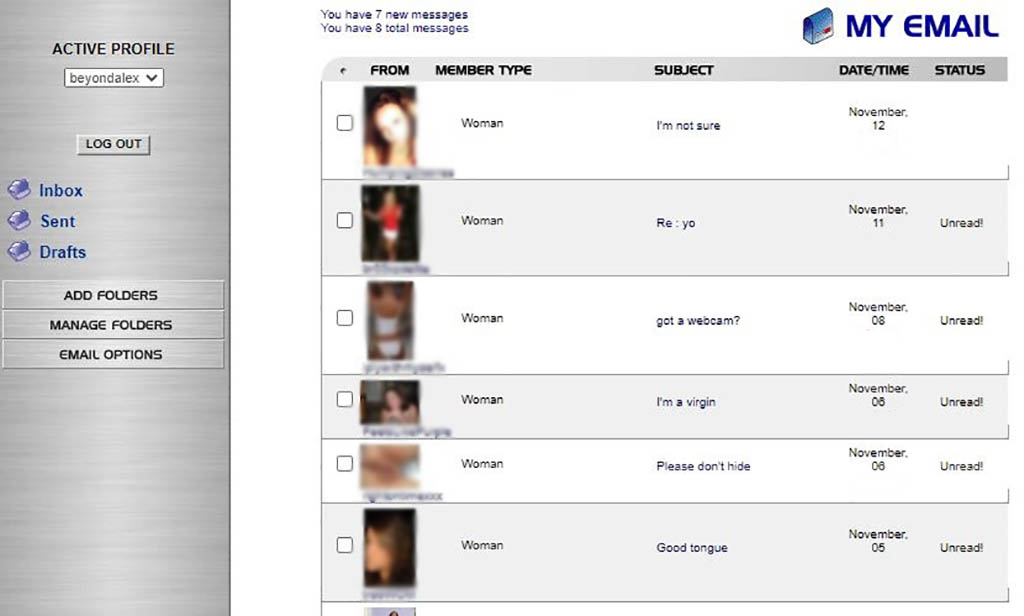 You'll tear your hair out trying to navigate this website
When trying to add a picture, I began to notice how slowly this website was running. This is partly because every page is flooded with pornographic video ads. It may also be that a couple of pop-ups appear whenever I try to navigate to a new page.
On most occasions, the website wouldn't even take me to the page I asked for. Often, it would take me to a page telling me to upgrade to a VIP account even though I already paid to do this. Another page told me that my credit card payment had failed, even though the money had been taken. . . yet.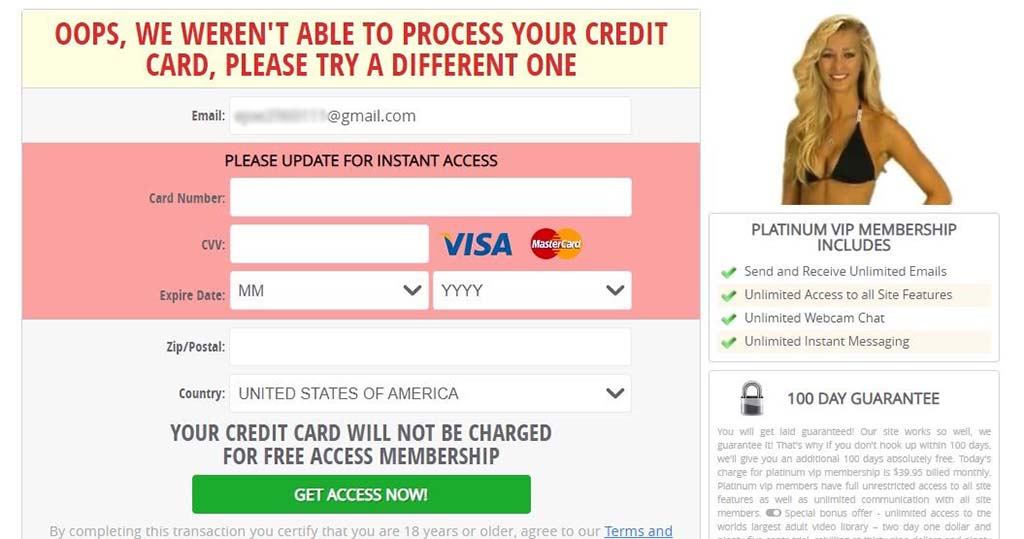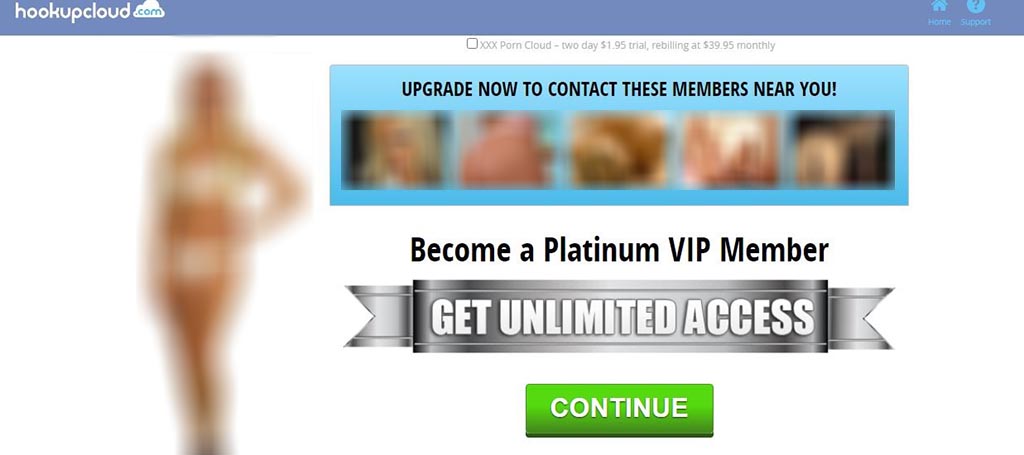 Sometimes, I'd be taken to an advert for a third-party dating website with no option to navigate back to the HookUpCloud page I actually wanted.
Perhaps one in every five clicks, I'd be taken to the page I was actually expecting. I persevered to try and add a picture, but the system wouldn't allow me to do this. I also tried to send messages back to the seven accounts that messaged me, and that took the best part of an hour to do.
Regardless of whether this website is legitimate or not, no internet user in any year past 2010 would have the patience to persevere with it. 
I received no replies to the messages I sent
One week after messaging the seven women in my inbox and the handful that had sent me "friend requests," I received no replies. The process of searching for women in my local area and sending messages to them was so slow and frustrating that I gave up after messaging two of them. They didn't reply either.
While we have no concrete evidence of a HookUpCloud scam, I used this website for long enough to justify calling this the worst online dating website of all time.
Seems like there's no pricing structure for the site? BOY WAS I WRONG.
So initially, I used a credit card to create an account on the site because HookUpCloud claims they require your credit card to create a free account. For the sake of creating a thorough review, I obliged. I input my credit card details and tested out the site.
However, when the site claimed that my credit card was invalid, I got suspicious. I had a good look at the "Upgrade Membership" page to find out what was going on. Right there under the "Get Free Access Now" button was a bit of info that should be clear to anyone looking to use this site: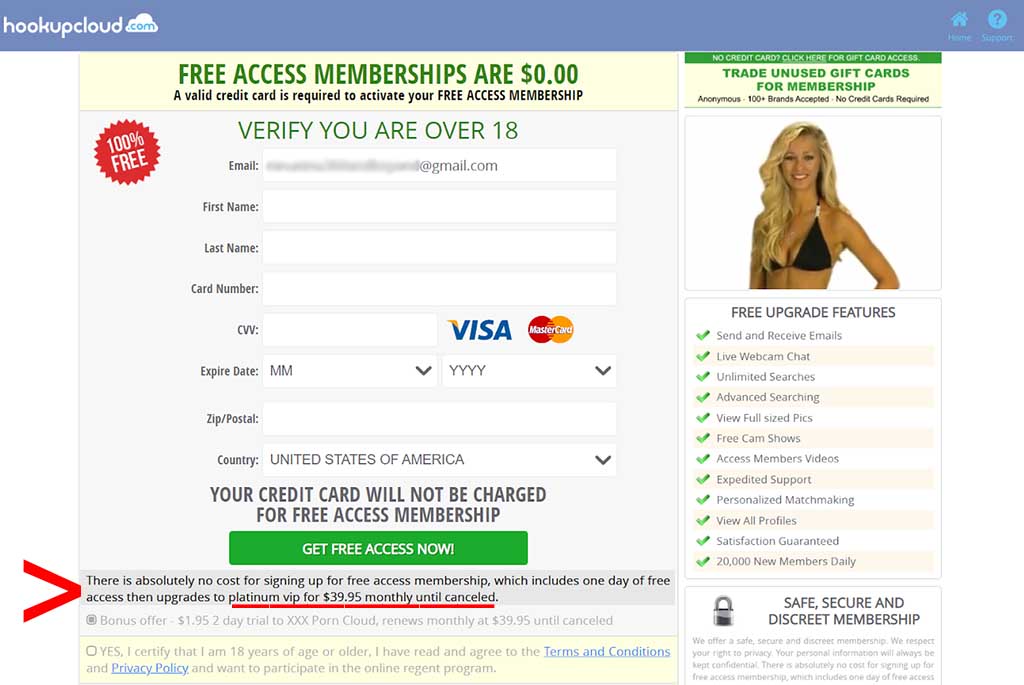 Looks like I'll be charged $39.95 a month EVERY MONTH if I manage to give them legit credit card details!
There is no reason to use this site when you can use AFF instead
Stay away from HookUpCloud.com. Not only will it frustrate you, but it WILL charge you if you don't cancel your account (or your credit card at worst).
If you're hoping to hook up a horny stranger from the internet, use AFF instead. This site is actually packed with women and has been the best option for guys we've found. When you send messages to women on this AFF, the response rates are among the best I've seen. What's more, most of the women are happy to meet up after just a few messages back and forth.
Members know that this website is for quick and easy hook-ups, so the majority of them are happy to skip the small talk and get down to business. Better yet, AFF is currently offering a free trial, so you can witness its awesomeness yourself at no cost.
What I liked and hated about HookUpCloud
Here are the main advantages and disadvantages of HookUpCloud. As you can imagine, it was a struggle to find anything good to say.
It claims to require a credit card to access your free account
This website is a nightmare to navigate
You'll be flooded with pop-ups and pornographic adverts
More often than not, you're taken to an advert instead of the page you want
I received no replies to any of the messages I sent
The site hides the fact that it will charge you if you give them your credit card details
HookUpCloud profiles look like they were from the early 2000s
As with most of the website, the aesthetic of the profiles looks very dated.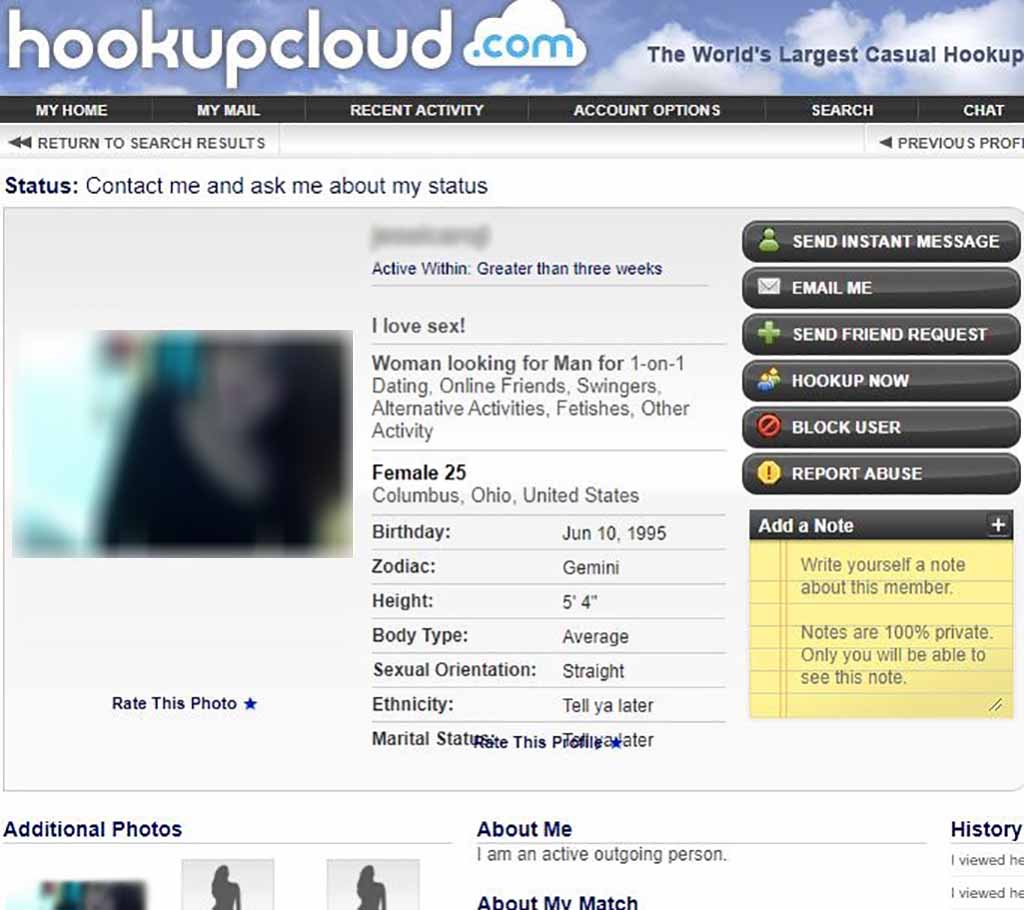 There are female profiles of all ages. Some women include naked pictures in their profiles. A fair amount of profiles have pictures of a woman's genitals only. So you shouldn't try to log on while you're at work or in public,
There were plenty of profiles to search from in my local area, although there is no evidence that there are real active members using them.
Clunky, terrible design full of pop-ups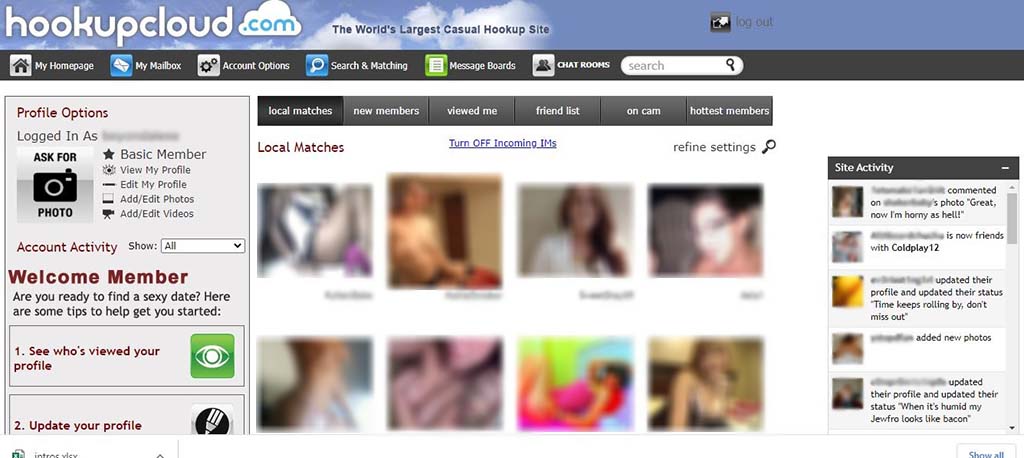 This website should be used in demonstrations of how not to design a site. I have seen plenty of sites flood members with adverts and pop-ups before, but never have I been taken to an advert instead of the page I navigated to. Unbelievable!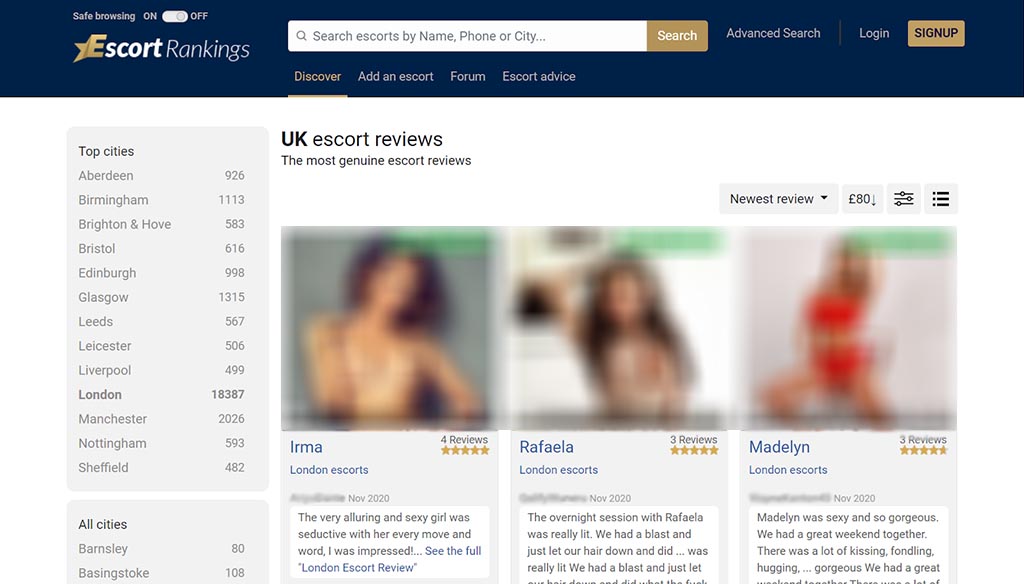 Even if you ignore this, the buttons and pictures on this website are far too tiny, and the whole thing looks like it was designed shortly after broadband was invented.
You can send unlimited messages if you're patient enough
You can send unlimited messages to women on HookUpCloud.com, once you've registered as a VIP member. You can send instant messages to members who are online or emails to any member. With an email, you can send any type of attachment just as with regular email.
You have to click through far too many pages to actually send a message, though. And you also have to complete a captcha for every email you send. There is also a "HookUp Now" button on member profiles. If you click it, the user will be alerted that you want to hook up.
HookUpCloud is riddled with ads!
There are so many pornographic video adverts on HookUpCloud. You are often taken to adverts whenever you're trying to message someone. I spent as much time getting rid of adverts as I did navigating the website.
They hide their prices, take your credit card info and then they might charge you
This one's confusing. I signed up for a free account by using my credit card to verify it. I initially thought, cool, they didn't charge me! But that was until I saw this teeny tiny section in their "Upgrade Membership" section.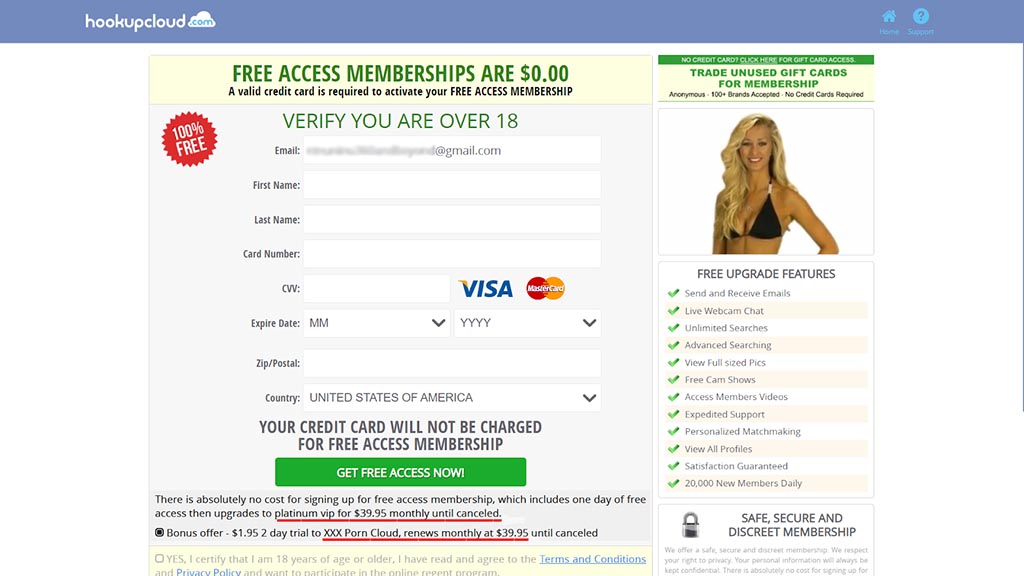 You get only one day of free access membership. But then you'll be charged $39.95 monthly until you cancel! Unless you read everything on the page, it's so easy to miss this. That just proves that this site is looking to trick people into signing up using their credit card while being super vague about when and how much they'll charge you!
Hookup Cloud Review: Frequently Asked Questions
Feel like we didn't cover everything? Here are some quick questions and answers about HookUpCloud.com
What is HookUpCloud?
HookUpCloud is an outdated dating site that claims to help singles hook up. Sadly, it looks like there are no active users here.
Who actually owns HookUpCloud.com?
HookUpCloud.com is operated by Brousko Investments Limited, a company based in Nicosia, Cyprus.
How can I contact HookUp Cloud?
You can email them at [email protected]
Is HookUpCloud real?
Yes, HookUpCloud is a real site. Unfortunately, it looks like none of the users are real.
Is HookUpCloud.com legit?
There is no evidence that you can use HookUpCloud.com to find someone to hook up with. It takes forever to load and it's riddled with pop-ups and porn ads.
Is HookUp Cloud a scam or fake?
I've seen reports of HookUp Cloud scams elsewhere. When the website suggested that our credit card had failed, this was a warning sign. We thought nothing of it until we got charged. So the bottom line? Stay away from this site if you don't want to get your money stolen!
Is HookUpCloud safe?
No, HookUpCloud continued to charge us even after we've canceled our subscription.
What are HookUpCloud.com alternatives?
Discover the best alternatives to HookUpCloud.com with our guide on the best hookup apps and websites.
How does HookUp Cloud work?
Once you have a HookUp Cloud account, you can browse through the members. However, you need a paid account to message any of them.
Is there a HookUpCloud app?
No, HookUpCloud doesn't have an app.
How much does HookUpCloud.com cost?
It's $39.95 a month for a Platinum VIP account on HookUpCloud.com. However, they're not upfront with this. The site asks for your credit card info in the guise of verification while promising they won't charge you. . . YET. It will charge you every month until you cancel (which is next to impossible) if you do input your credit card details.
You can find this little detail in the vaguely obscured font at the bottom of the form to input your credit card info.
How can you use HookUp Cloud for free?
You can't really use HookUp Cloud for free. You need to pay to send messages.
Can you send messages for free on HookUpCloud?
No, you need a paid HookUp Cloud membership to send messages.
How do you cancel your HookUpCloud.com account?
There appears to be no way to delete a HookUpCloud.com account. I even found a YouTube video saying as much. I have emailed customer service asking how to delete my account. No reply so far. Your best bet is to NOT make an account.