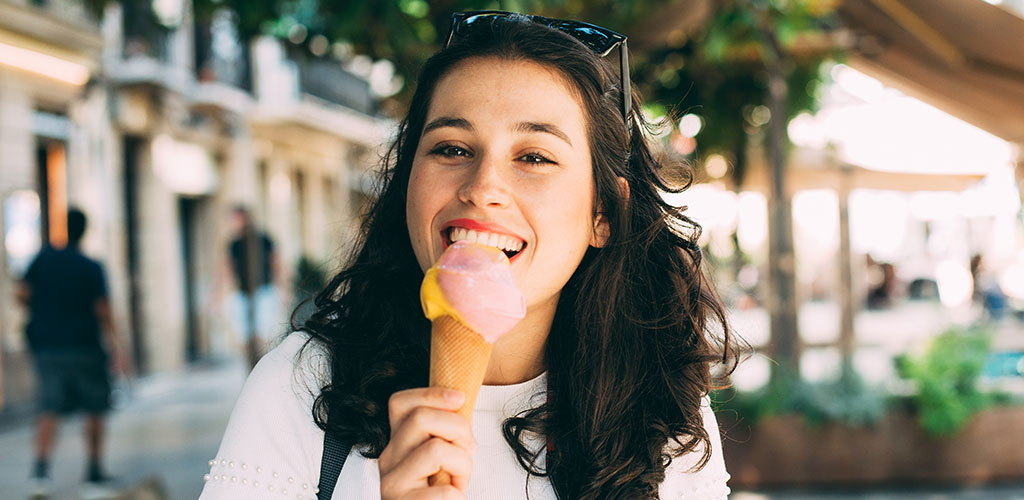 Cities like Newcastle have an extremely busy lifestyle where finding a partner in the little spare time people have is extremely difficult. This is why we decided to help single guys like you and created a list of the best places where you can meet hot Newcastle girls without too much hassle.
Whether you're from quiet suburbs like Bar Beach and Adamstown or are lucky enough to live near the entertainment district downtown, we have the right place for you! We can also help college students, since many of the places we listed are near the University of Newcastle and other campuses in the city.
Knowing the best places to pick up girls in Newcastle will save you plenty of time. No more wasting time in places where the vibe just isn't right or there are no attractive girls in sight!
The Best Places to Pick Up Girls in Newcastle
These are hands-down the best places to pick up girls in Newcastle. We love every single one of these places. So we go there very often to meet someone new and have lots of fun in the process. Try at least one of them every weekend, and you'll meet someone interesting in no time.
Newcastle has many bars where you can meet hot Newcastle girls
Newcastle is a busy, bustling city and young professionals like to spend their evenings at trendy dive bars and beer gardens. Here are our favourites to approach girls.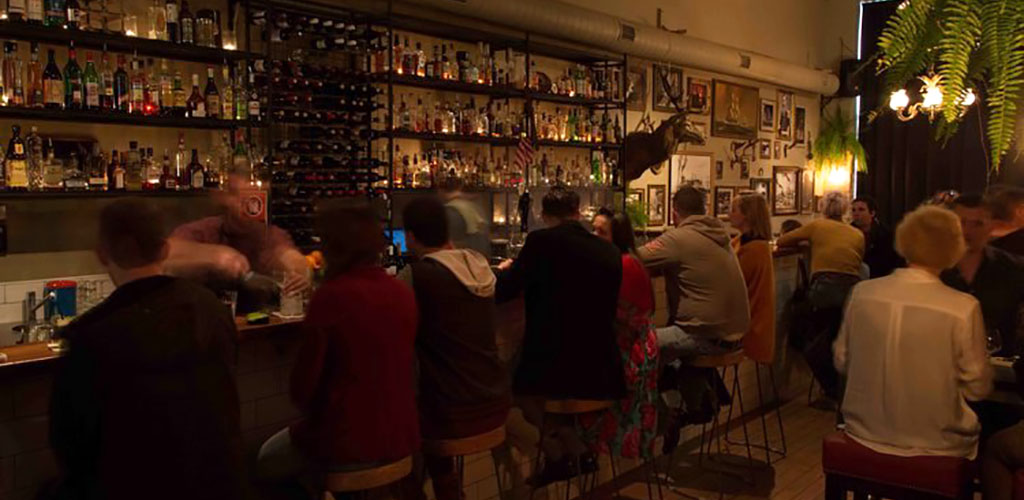 @Coal-and-Cedar-342018289231252
This is one of the best cocktail bars in Newcastle, and a must-go place if you want to meet someone new. It's always filled with sexy Newcastle girls, so you'll have many options.
The bar also offers masterclasses on mixology and whiskeys, and these are a great opportunity to socialise. It's a great way to break the ice if you're not into approaching girls at the bar! After all, learning something new is always a great way to meet someone who has similar interests as you.
Basement on Market St is the place to go if you like tapas and hot girls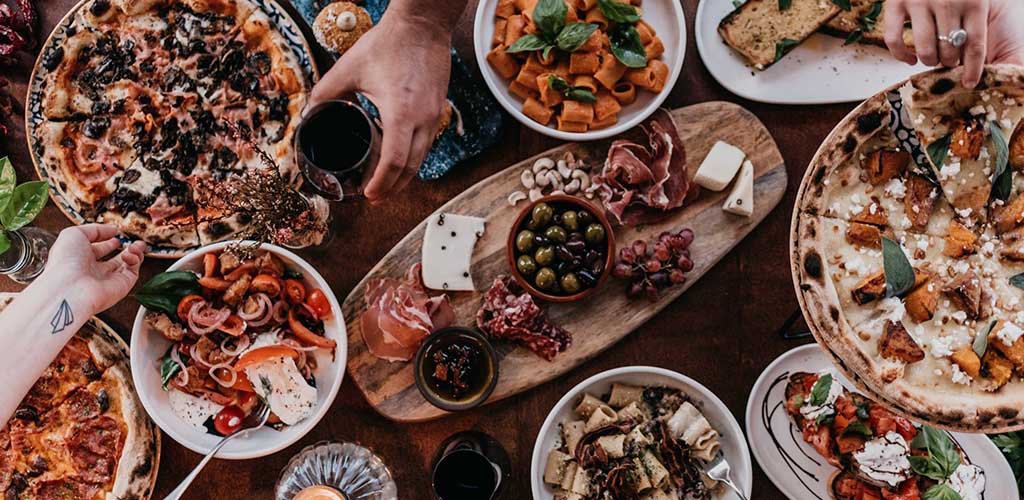 @basementonmarketst
Located in the East End, this bar is one of the trendiest spots in the city to drink amazing cocktails and nibble on tasty tapas. There is also excellent Italian food, which attracts a large crowd, especially during the weekends.
If you aren't too shy to approach a hot stranger while she's enjoying her tapas, this is one of the best places to pick up girls in Newcastle. Invite your friends to have dinner there, grab a drink or two afterwards and have them act as your wingmen to help you meet that special someone.
Honourable mentions
Here are other places worth a visit if you want to meet girls: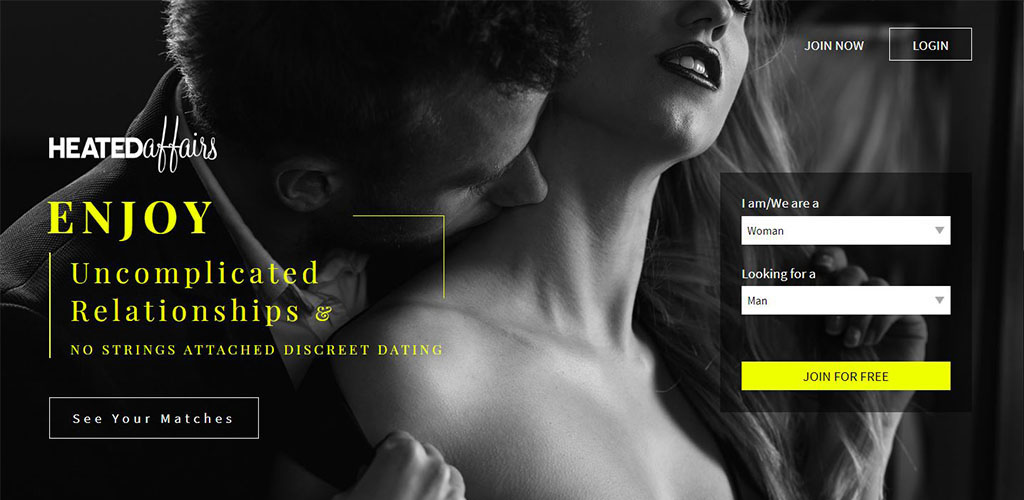 If you don't want to lose time and wish to meet many hot Newcastle girls fast, then Adult FriendFinder is the right option for you. This site is specifically targeted at users who only want some action, without getting involved in a serious relationship. So if that's your goal, this is the site for you.
Meeting girls for casual flings in bars and clubs can be difficult because some of the girls there might be after a relationship. If you've had trouble explaining to girls why you aren't ready for commitment, then Adult FriendFinder will make things much easier for you. No need to explain that you don't want anything serious. If anything, all you need to explain is what you like to do in bed.
We love the site because easy to use and has many filters to find potential matches faster. Even if you're a busy guy, you'll always find interesting people here. So try Adult FriendFinder today because it's one of the best sites for quick flings and you won't be disappointed!
Try Adult FriendFinder For Free!
If you haven't had much luck meeting girls who are just looking to hook up you really need to
check out Adult FriendFinder's free trial
ASAP. When it comes to a site that actually delivers and helps guys meet girls just looking to fool around, we haven't found anything else better (even after trying out 100+ of them). Check them out for free!
Here are the best clubs to meet sexy Newcastle girls
Prefer to approach girls on the dance floor? Here are the most popular music venues and nightclubs in the city where you can get lucky.
King Street Hotel is the largest nightclub in the city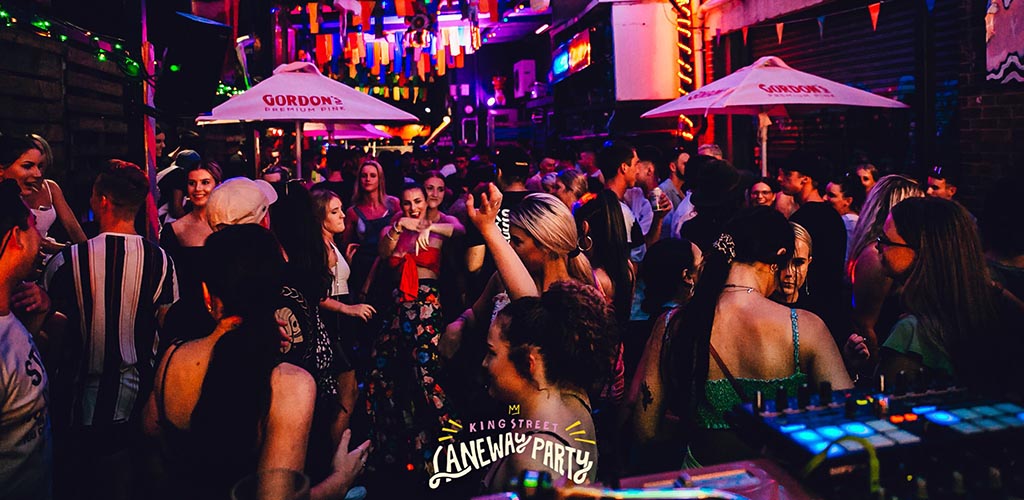 @kingstreetnewcastle
This is hands-down our favourite club in Newcastle! It invites some of the best DJs in NSW during special events. The young and hip crowd always attends Students' Night, making it the ideal event to check out if you want to meet hot girls.
The crowd, the atmosphere, the drinks: everything's top-notch. Combine that with the amazing atmosphere and upscale decor and you've got the most Instagram-worthy club that girls love. With two full bars and a giant dance floor, you can dance your way into someone's radar!
The Argyle House is a favourite among trendy ladies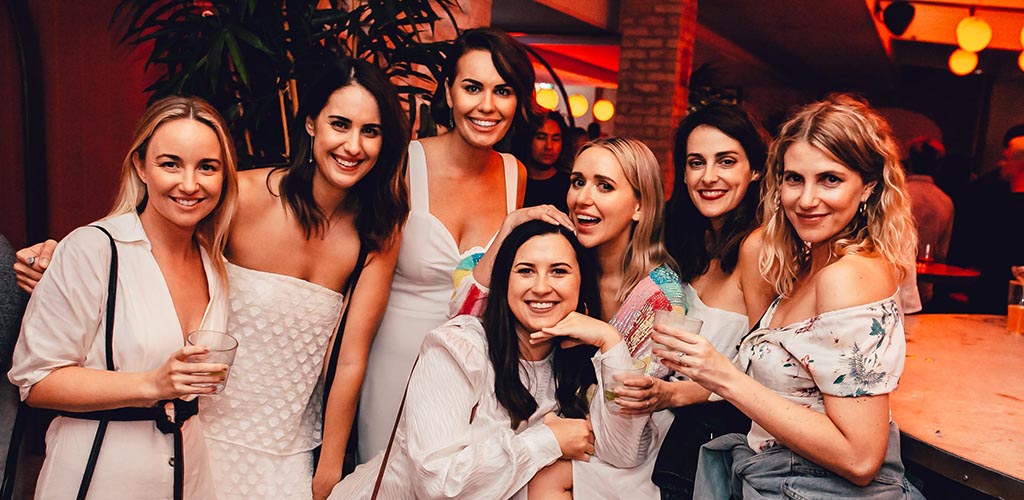 @ArgyleHouseNewcastle
At first glance, you might be wondering why this old Victorian-style building is on our list. In truth, it used to be the Australian Agricultural Company, a State heritage site that used to draw in tourists. But today, it's one of the trendiest dance clubs that always draws in a crowd of partygoers.
The Argyle House is the club where beautiful people go to dance all night. DJs always mix up the best beats and the crowd is full of sexy girls in skimpy party dresses. Grab a drink (no, they're not cheap) and make your way to the dance floor. An evening spent at Argyle always gets us some action!
Honourable mentions
Here are other venues you should try to pick up girls.
Cirque Café & Restaurant is one of the best places to pick up girls in Newcastle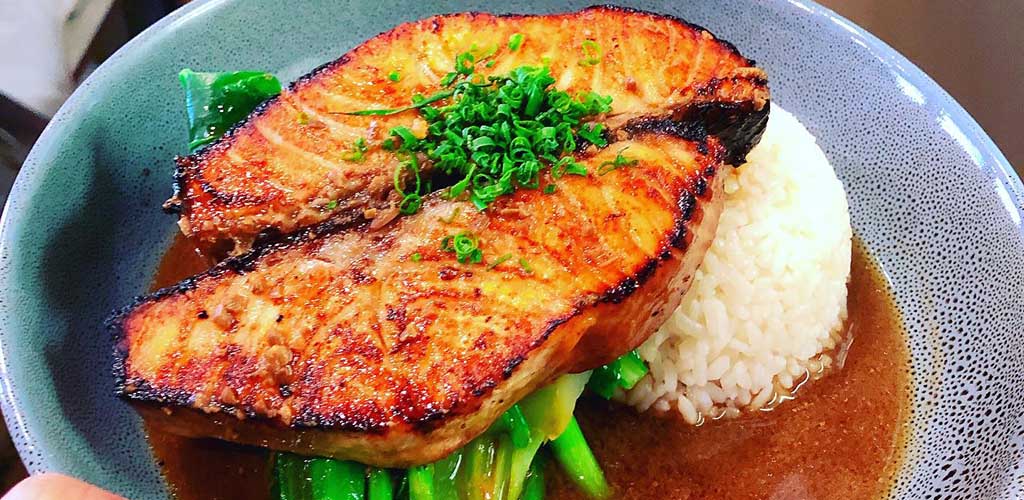 @Cirquecafe
Located on Bolton Street, this popular café offers tasty Australian food prepared by chef Keith Murray using only fresh, local ingredients. It attracts plenty of people at lunchtime and breakfast time, so you won't have any issues finding girls you like!
The venue is fully licensed, but there is a BYO policy, so you can bring your own wine to enjoy with the sexy girl you just met. You can only bring wine, though, so no spirits or beers allowed.
Blue Door Café attracts fit girls with its healthy menu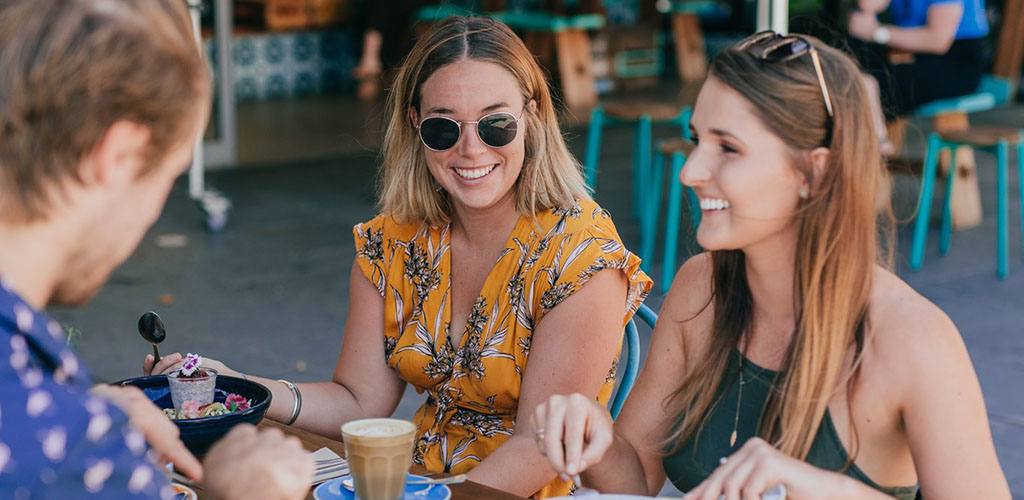 @bluedoornewcastle
Want to meet fit, health-conscious girls? Do you prefer to approach by day, maybe at breakfast time? If so, Blue Door Café may work for you as a spot to meet girls. This cozy café offers healthy food and drink options like smoothies, kombucha and veggie bowls.
Healthy eating isn't just a fad; it's a lifestyle. And if you're the type of guy who's into clean eats and ladies who also like healthy food, Blue Door is a must-visit. It's definitely one of the best places to pick up girls in Newcastle who know how to take care of their bodies!
Plus Fitness is a great place to get fit and meet new people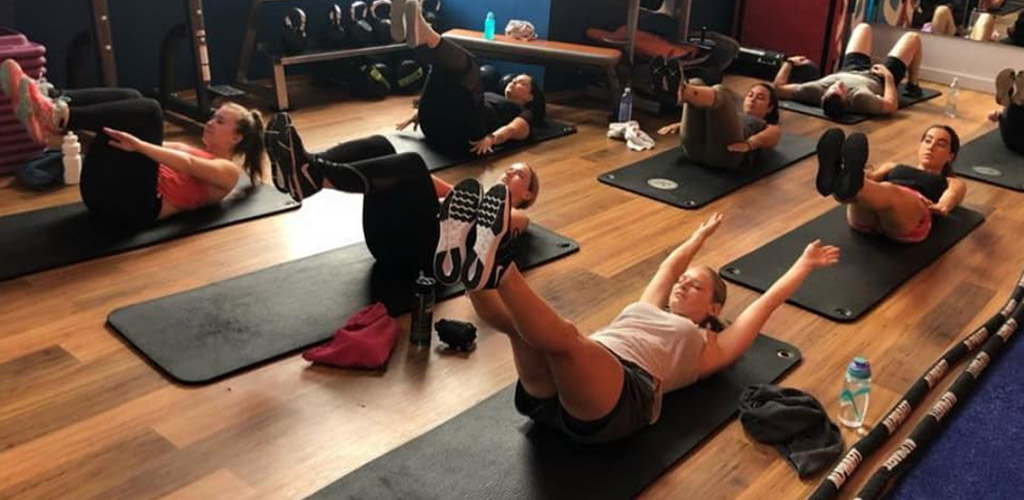 @plusfitness247marketown
If you want to find the most fit girls in town, head to Plus Fitness! Located in the highly-trafficked Marketown Shopping Centre, this is one of the most popular gyms in town. At whatever time you decide to go, you'll always find it filled with attractive girls who wouldn't mind you inviting them for a smoothie.
Naturally, we suggest going here because you want to get healthy, not just to pick up girls. The working out part requires work, and meeting lots of single girls here is just one of the many perks!
More Options to Meet Hot Newcastle Girls
These are other great places for guys who want to meet Newcastle girls fast. Choose the ones that seem to work best for you and arrange a night out with the guys!
East End Hub is a popular restaurant among vegetarian girls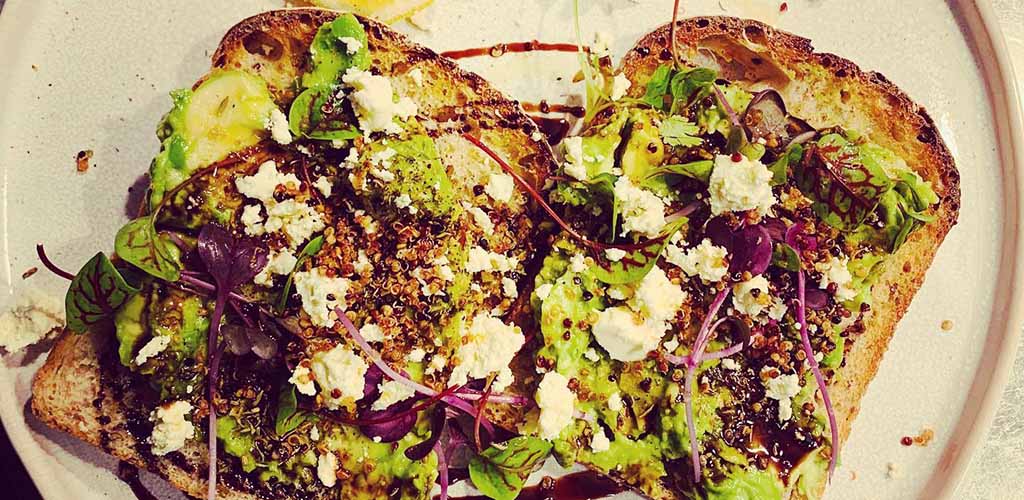 @eastendhub
This trendy restaurant on the King Street offers vegetarian and vegan meals, so it's incredibly popular among girls who follow these lifestyles. It's usually crowded at brunch time because people enjoy the light yet delicious meals!
The atmosphere is intimate and laid-back, so approaching girls is pretty easy. There is a cozy seating area with large windows that let in natural light, so you can read a good book while you wait for the right girl to pass by.
Tinder is a popular choice for busy guys to meet single girls in Newcastle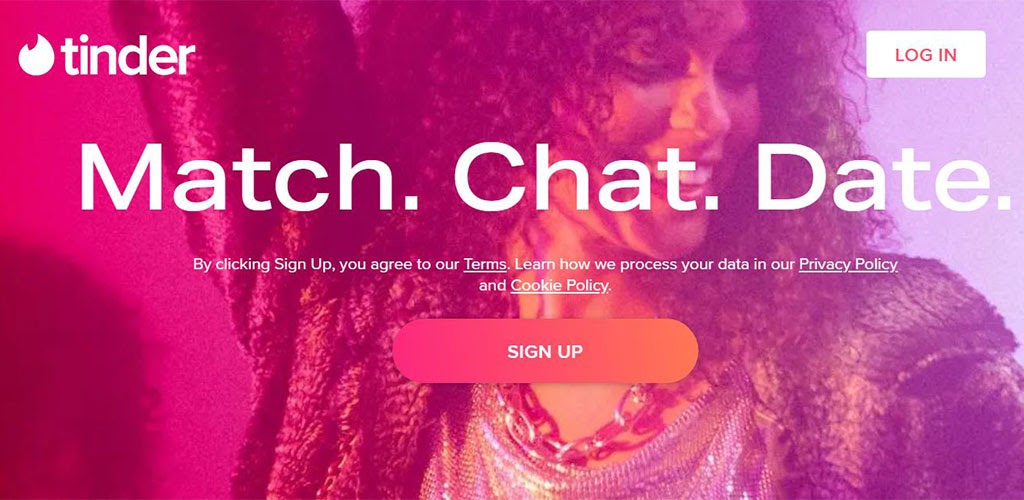 We get it: With the hectic modern lifestyle, not everyone has the time to go out every weekend. But that doesn't mean that you can't meet plenty of single girls in Newcastle and, eventually, find that special someone for a special relationship or a quick fling.
If you're too busy to go out as much as you would want, try a dating app with a big user pool like Tinder. However, success doesn't come without any effort. In order to get quality matches despite the huge competition on the app, you must take the time to create a good Tinder bio that truly showcases who you are and what you can offer to a potential partner.
Quality photos and a detailed profile also help you to stand out during the swiping process.
Newcastle Music Festival is a great opportunity to meet girls who love music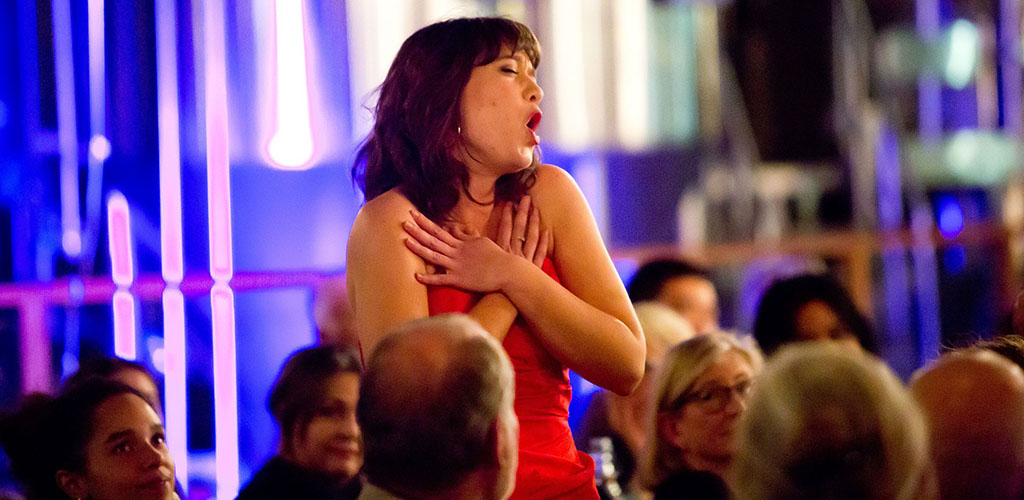 @newcastlemusicfestival
If you love music, this summer festival is the right occasion for you to meet a potential partner. It typically takes place in August and hosts concerts from artists who play classical, jazz and world music. You'll find artists from all around the world and the performances are held both by day and by night, so you'll be free to choose the best time for you to approach.
The Newcastle Music Festival is usually held in the cold August. No doubt you'll find lots of girls looking to get cosy with you!