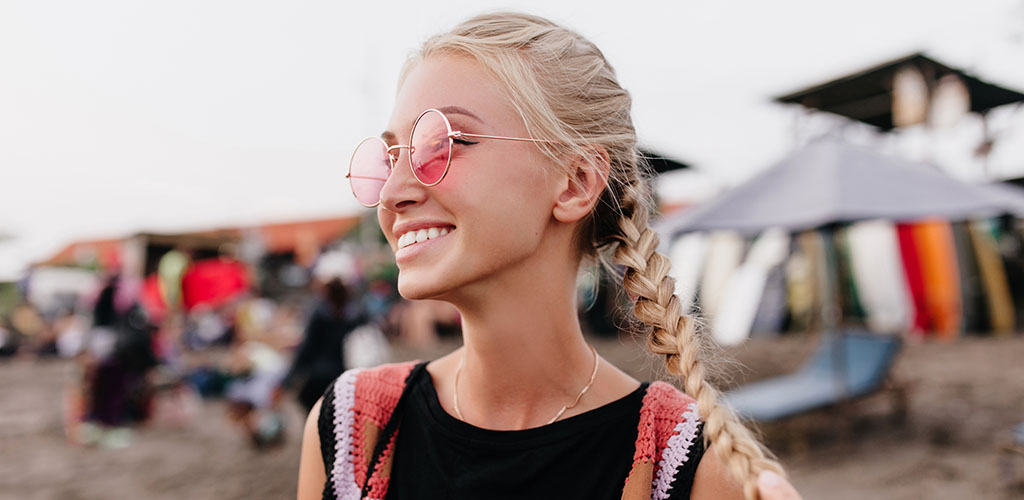 Sick of being single? Tired of getting dressed to the nines only to end up at another half-empty dive bar? If you've been seeking out Santa Ana girls but feeling like they're nowhere to be found, don't give up. They're definitely out there – and we know where they are.
With the help of locals, we've compiled this list of the best places to pick up girls in Santa Ana. Santa Ana is more than just Main Street. There are great bars, clubs and social spots from Concord to Sandpointe for meeting single ladies. In a city of more than 330,000 people, more than 50% are single. That's a lot of numbers you could be getting.
Whether you're studying at Santa Ana College or you're on that 9-5 grind, there are plenty of ways to meet someone. Keep reading for the most useful ideas for improving your dating life. Be sure to comment below if we've left off any good suggestions.
These are the Best Places to Pick Up Girls in Santa Ana
We consider it our mission here at Beyond Ages to help our readers find their share of happiness. To that end, here are some of our favorite spots for meeting single girls in Santa Ana.
Bars are where the single girls in Santa Ana love to hang out
If you're looking for the best places to pick up girls in Santa Ana, there's no need to overthink it. Saddle up to the bar and order yourself a beautiful blonde (or brunette, or redhead…)
Vacation proves cool Santa Ana bars can be successful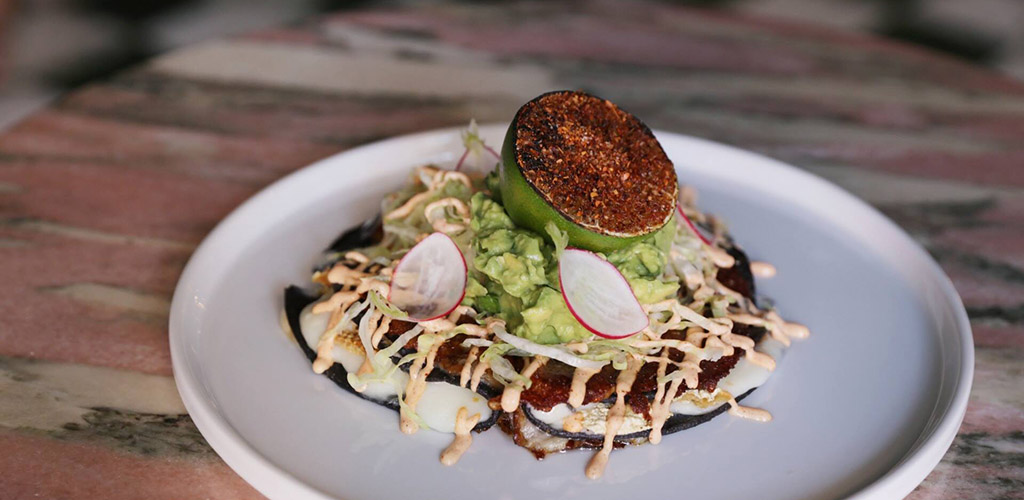 @vacationbar
Some people think that living in Orange County must be like being on a year-round vacation. We get it. With our nearly 365 days of sun, ample beaches and, of course, sexy babes, it's hard to beat. But even locals need a vacation from their vacation. Which is when they head over to Santa Ana's coolest, global-inspired bar, Vacation. (Think we can get "vacation" into this paragraph one more time?)
Located Downtown, Vacation takes its inspiration from Spain, Thailand, Latin America and more. The result is cocktail and food menus that transport you around the world and leave you thoroughly satisfied. Every time we've brought a girl here, it's been a crowd-pleaser. For a distinctive date, few Santa Ana bars or restaurants can challenge Vacation's unique take on global cuisine.
Just as important, this bar is an absolute hit with the chicks. Whether enjoying Tokyo-inspired cocktails on a girls' night out or sipping London gin on their own, ladies love this spot. It's one of a sadly dwindling number of local bars that isn't just a gussied-up sports bar. Not only do Santa Ana girls prefer cocktail lounges to dive bars, they appreciate a guy who gets the difference. Go ahead, take a vacation. You deserve it.
Native Son put its beer garden on the roof, making it the best by default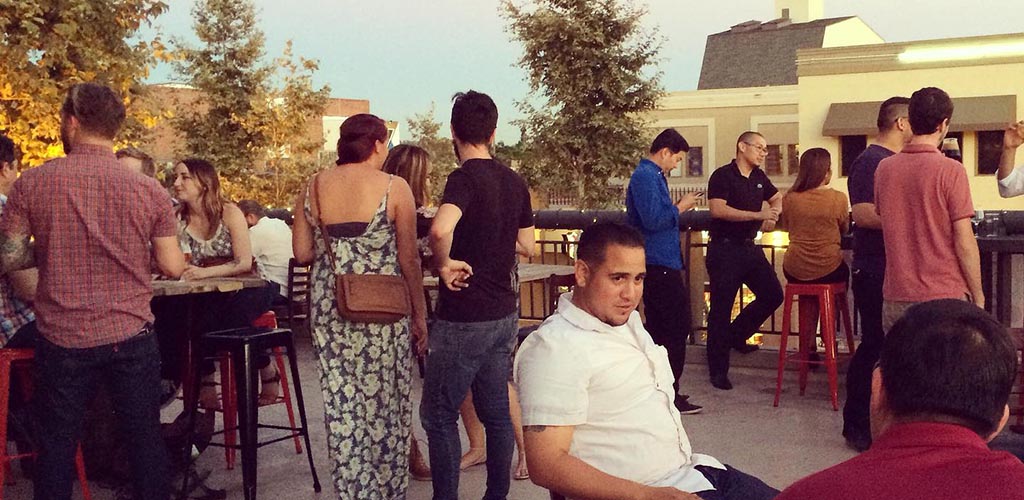 @nativesonale
You know the craft beer craze has gotten huge when even the sexy beach babes can talk about their favorite IPAs. What used to be purely an obsession for nerdy dudes with tanks in their garages has become hip and trendy. These days, if you're not serving craft brews, the ladies won't be impressed. That's why one of this city's most successful bars for picking up hotties is Native Son Alehouse.
Opened in 2014, this taproom always has a rotation of 27 craft beers flowing. They have something for every taste, many of them from the far reaches of the world. They also have a nice menu of bar grub, perfect for complementing your pint while talking for hours. Now, obviously there are a lot of bars in Santa Ana that serve craft beers. What makes Native Son truly special is their rooftop beer garden.
With one of the nicest views in the county, Native Son's rooftop patio is a guaranteed first-date winner. Bring a girl here or just strike up a conversation with someone and the backdrop will do half the work. If you're looking to meet hot Santa Ana girls, utilize this city's greatest asset: perfect, sunny days and delicious beer.
Honorable mention bars
We keep these bars in our back pocket when we're looking to change it up: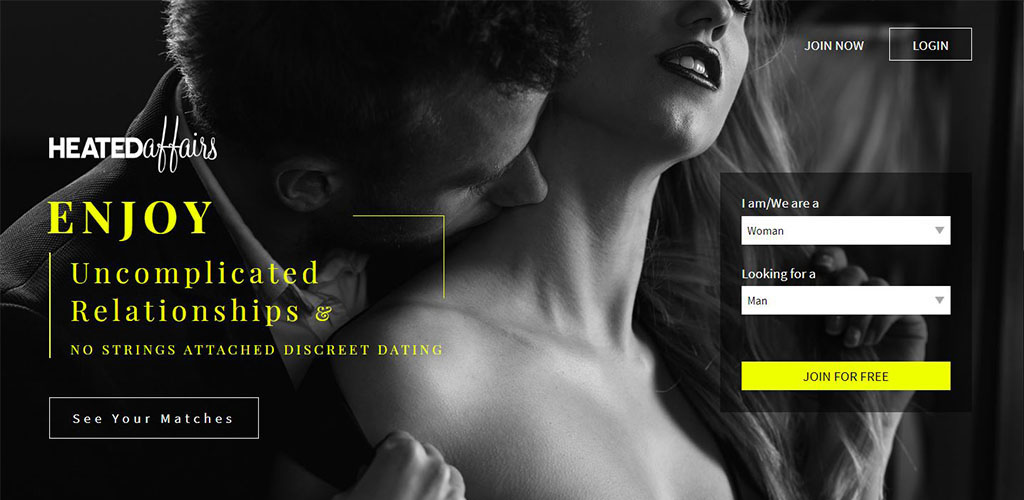 If the bar scene isn't for you, maybe you'd be better off staying home. We don't mean that as a dig: one of the best ways to meet girls is from your living room. Just log on to Adult FriendFinder and you'll be introduced to thousands of local girls looking for something casual. There are tons of apps for quick connections, but this is the one most users would pick over any other.
What makes AFF so special? Well, for one, since the mid-00s, it's been the most established site of its kind. It's not just popular in the US, it's huge all over the globe. AFF has built up a user base in every city, including Santa Ana. And their users represent all types and ages. This isn't just a site for Instagram models. They're real people looking for real flings, real easy.
Adult FriendFinder helps all of its users find casual flings and one-night encounters without hassle.
If that sounds good to you – and it should – sign up to Adult FriendFinder now. You'll be able to find good matches in no time with search filters like proximity, cup size and sexual kinks. We've been assembling an annual list of the top hookup apps and sites for many years now, and guess what? AFF always makes an appearance high on the list. So what are you waiting for?
Try Adult FriendFinder For Free!
If you haven't had much luck meeting girls who are just looking to hook up you really need to
check out Adult FriendFinder's free trial
ASAP. When it comes to a site that actually delivers and helps guys meet girls just looking to fool around, we haven't found anything else better (even after trying out 100+ of them). Check them out for free!
Clubs are the best places to pick up girls in Santa Ana who are down to party
Orange County's local club scene is often overlooked for the more famous spots up in Los Angeles. But, make no mistake, you don't have to spend two hours in traffic to find hot club girls.
The Copper Door has sexy Santa Ana girls at their finest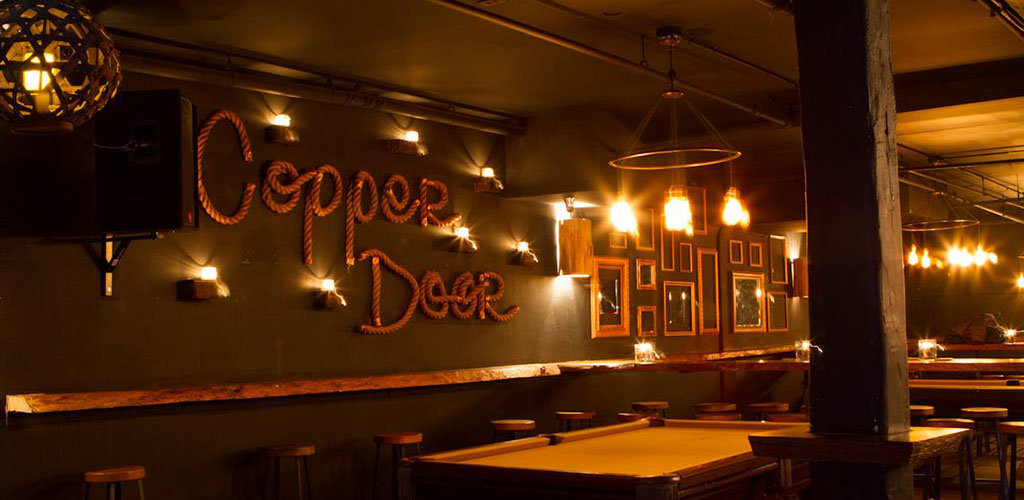 donegeemedia.com
No BS here: the club scene in Santa Ana has known better days. Recently, some of the formerly best places to pick up girls in Santa Ana have shuttered their dancefloors. There are numerous clubs in the surrounding cities that are worth your time, no doubt. But it's sad to see Santa Ana so underrepresented these days.
Thank God for The Copper Door. This speakeasy-style bar and dance club is not just one of the few great clubs in Santa Ana. We would also put it at the top of the list for clubs in all of Orange County. What makes The Copper Door interesting is that it's not just a generic club, but it's a space open for all kinds of entertainment. On some nights you'll get DJs, others live music or paint exhibitions or burlesque shows. It's a multifaceted venue designed for the modern eclectic tastes of this generation.
Lest that sounds a little too high-minded, rest assured: it's also one of the sexiest clubs around. Sexy Santa Ana girls all make their way here, as do chicks from all over the O.C. and even L.A. The atmosphere is as electric and exciting as any Santa Ana club has had in years. Do not miss out on it.
Bravo Night Club infuses Latin flavor into the OC club scene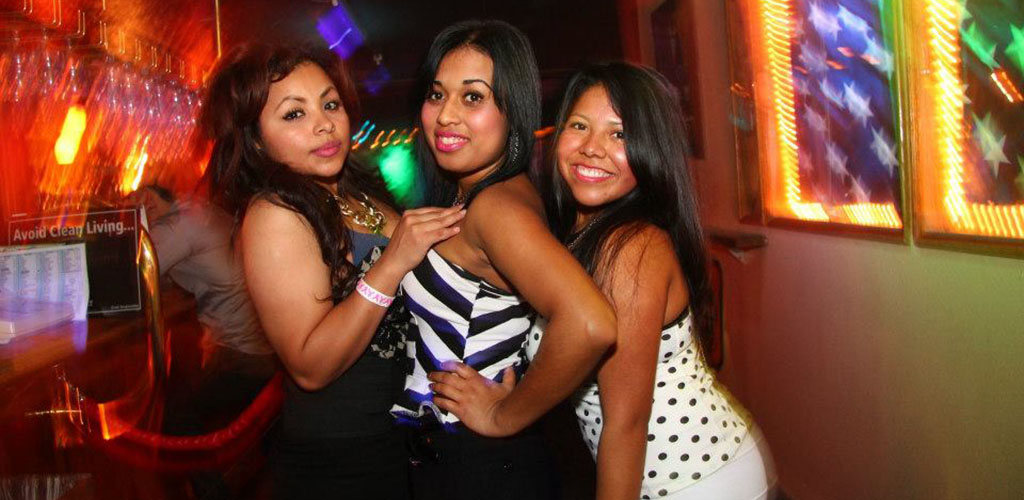 @Bravo-Night-Club-154823461204607
If you're looking for sexy girls doing sexy moves, there's only one solution: Latin dance clubs. Latin music and the dances that go with it were created specifically with sensuality in mind. They are designed to evoke arousal and desire in partners and audiences alike. We're certainly big fans. And that's the reason we don't mind going just a bit out of Santa Ana for Bravo Night Club.
Located in Anaheim, Bravo Night Club is, in our opinion, the best Latin dance club in Orange County. There are tons of room – three dancefloors spread out over two stories – and also a great mix of talent. They host both DJs and live music. So, no matter what night you go or which floor you're on, something good is going down. Even if you're not an expert Tango dancer, you should be able to find your groove.
Of course, great music or not, the club experience would be nothing without the hotties on the dancefloor. Every time we've been, Bravo has delivered. It's a favorite spot for 21st birthdays, bachelorette parties and girls' nights out. If your goal is meeting hot Orange County girls, then Bravo Night Club is a sure-shot.
Honorable mention clubs
Here are a few more great clubs in the area for getting close to sexy Santa Ana girls:
eHarmony is the easiest way to find girls looking for a relationship (try it for free)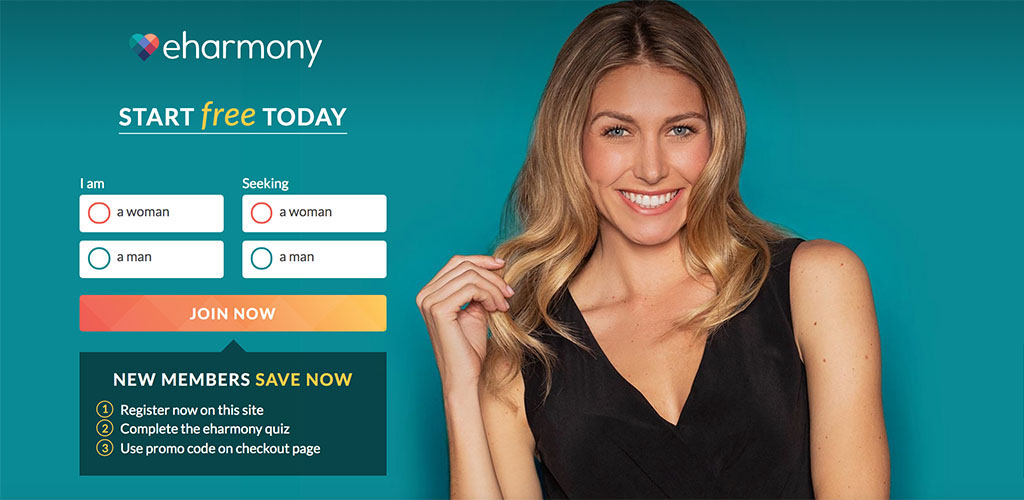 Every couple of months we get an email about some new matchmaking website. They all promise that they've found the right system or computer program to create lasting love connections. We're never impressed. The fact is, the best matchmaking site already exists and it's unlikely to ever be replaced. Naturally, we mean eHarmony.
With more than 33 million users worldwide, eHarmony is the highest quality dating site out there. It's not just about finding flings. This is the site you sign up to when you're done with the games and want to find true love. That's why 75% of all marriages that begin online start with eHarmony. They get results that no other site can compete with.
Here's how it works. First, you sign up and answer a thorough questionnaire. This not only helps them get to know you, it eliminates people who aren't serious. Then, using their proprietary algorithm, they create 15 million matches a day. Each morning you'll receive new matches in your inbox, all of them with the potential to be one you're looking for.
When you match with someone on eHarmony, they help facilitate communication. That way, it's more natural and when you meet in person, you already feel like you know each other. There truly is no other site like it. If you're ready for love, let eHarmony's 20 years of experience help create the connection.
Starbucks is where college girls spend their days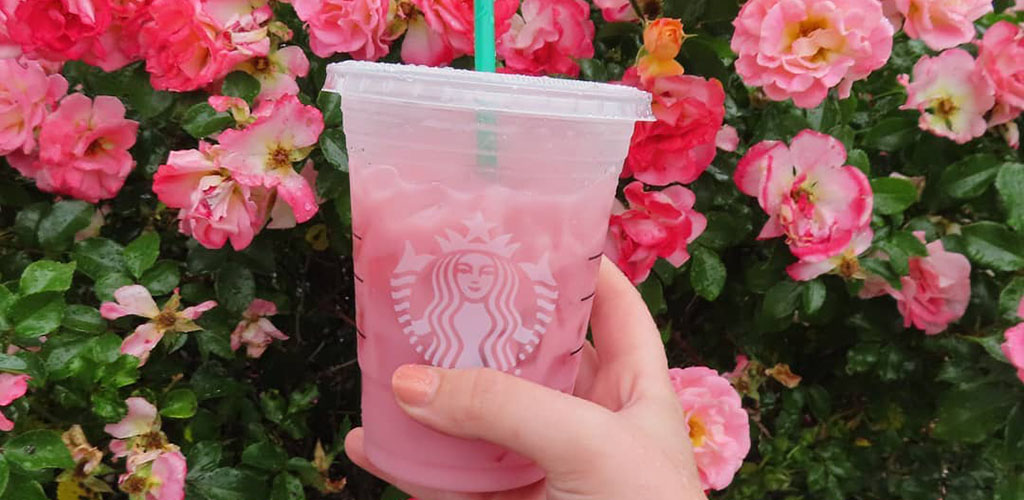 @Starbucks
It's not a big campus, but Santa Ana College still traffics in some of the cutest local girls around. And when those chicas bonitas are looking to kill time between classes, invariably they head to Starbucks. Which is where you should be, obviously.
The Starbucks off North Bristol Street doesn't break the mold in any way – it's definitely a Starbucks. So that makes it perfect for meeting college girls. They love to drink their sugar-flavored coffee drinks while scrolling through their phones and avoiding their schoolwork. They'll thank you for the distraction. Honestly, meeting Santa Ana girls couldn't be any easier.
There Are Plenty More Santa Ana Girls Out There
Maybe you think you know all the best places to meet hot Santa Ana girls? Well, we think we have a few ideas you might not have considered.
Coffee Muse is one of our favorite spots for daytime dates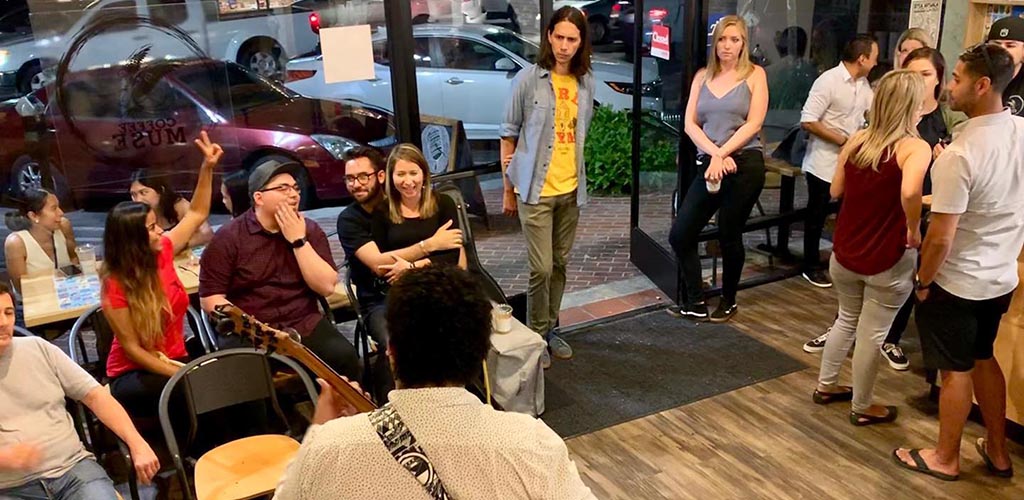 @mycoffeemuse
Like the idea of picking up a girl at the coffee shop, but find Starbucks a bit too corporate? Understandable. Thankfully, Santa Ana's very own Coffee Muse on East 4th Street satisfies the caffeine cravings with unique and personal style.
It's not only a charming space, the coffee is excellent. Coffee Muse has quickly become one of our favorite locations for meeting girls for day dates. The ladies love it, too, because it feels comfortable and casual. There's none of that drunken ruckus that can make a bar date aggravating. So on your next date, skip the dive bar and recommend meeting for lattes.
The Orange County Fair still manages to be fun after all these years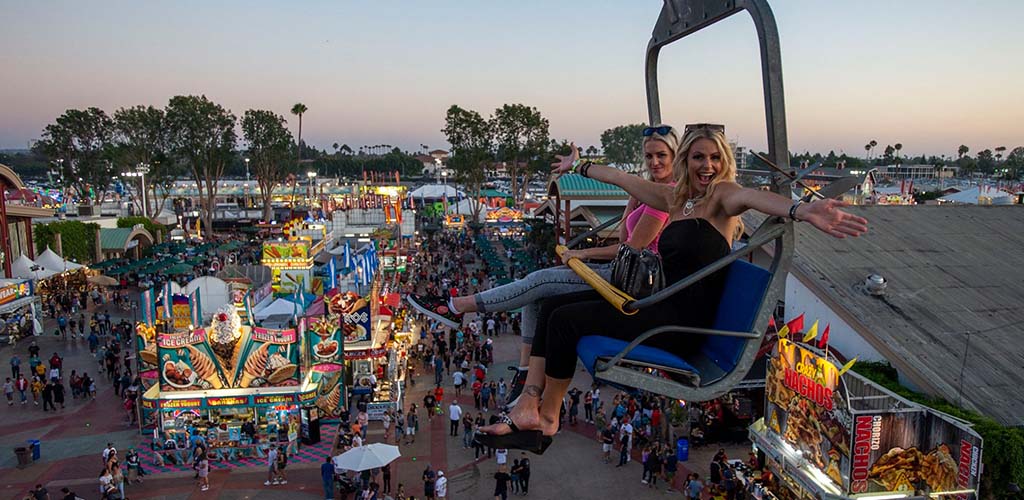 @OCFair
We remember the fair from when we were kids. Lots of food, fun rides, entertainment for the whole family. If you have the same fond memories, you may think it strange that we're including it in this list. But, trust us, the OC Fair is wall-to-wall hot chicks.
Santa Ana girls come out to the fair both for the nostalgia factor and because it's a pleasant alternative. Every year, we think we'll skip it, but a buddy inevitably talks us into going. Then we're reminded all over again of how easy it is to get numbers at the fair. Truly unmissable.
Tinder is how the hottest Santa Ana locals meet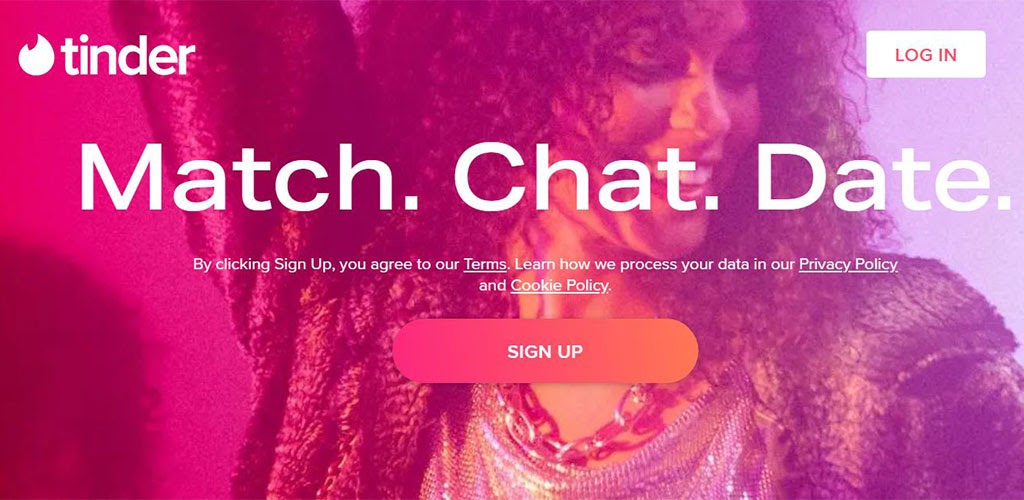 Do a survey of the hot, single girls in Santa Ana, and we guarantee you almost everyone has used Tinder. It's rare when we meet anyone who hasn't at least tried this app. It's far and away the most hyped dating app on the market. And for some people, the hype is real.
Those people are, of course, hot. Tinder is quite simply the best app for meeting single girls if you're in the top 10% of looks. It's no contest. If you're not one of those surfer dudes with the rippling abs, then you might need a little more patience before you find a match. But hey, if you work on taking a great photo and writing a fantastic Tinder bio, you can still find matches here.
24 Hour Fitness has lots of space and plenty of honeys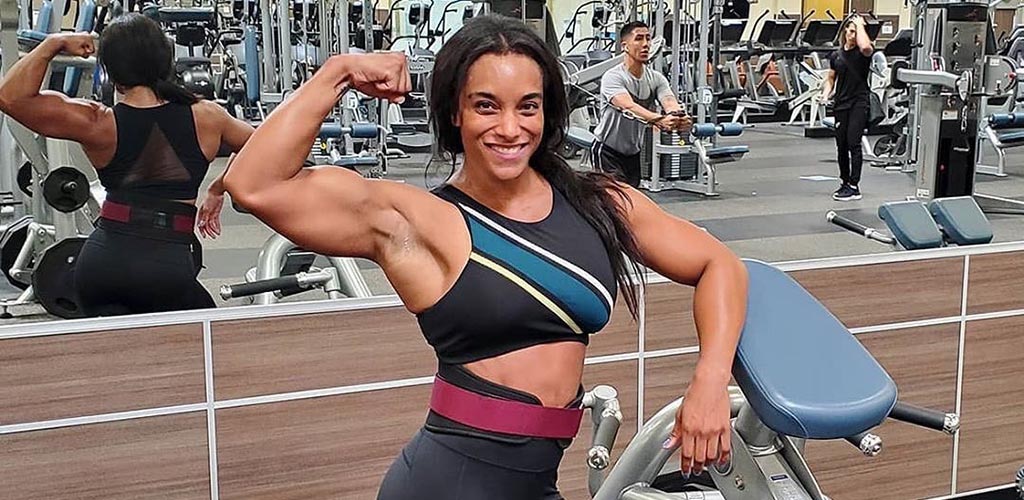 @24HourFitness
Did you realize, the gym is one of the best places to pick up girls in Santa Ana? It really is, and not just if you're an expert pick-up artist. Gyms like 24 Hour Fitness on Main Street are a hive of activity where guys and girls mingle naturally.
Become a gym regular and you'll not only wind up in good shape, but you'll also get to know lots of girls. From there, it's nothing to ask for a number or recommend meeting up outside the gym. If you haven't already, sign up for a gym membership. You'll thank us.