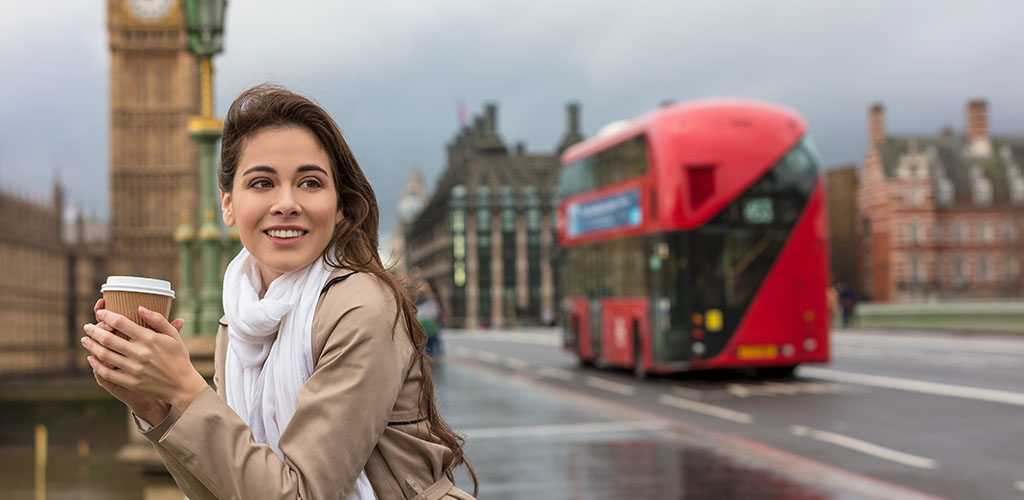 If you're searching for single women seeking men in London, you should be very excited. This is England's capital city and arguably the most diverse city in the world. Whatever type of single woman you're into, you should be able to find plenty of them in London.
What's more, this is surely one of the most fun and happening cities on Planet Earth. There are so many fun venues to meet London's single women, you're spoilt for choice. The downside is that you might not know the absolute best places to meet single women, especially if you're a tourist or a new resident.
That's a problem we are aiming to solve for you below. We have listed 12 of the most fantastic hotspots for meeting single women seeking men in London.
Many of our suggestions cover London's most famous districts such as Shoreditch, Camden and Piccadilly. And so we should. These are the most packed areas of the city during weekends, public holidays and frankly during random Tuesday afternoons too…
Nevertheless, we have also thrown a couple of curveballs in for those who are looking for a specific type of woman. Our favourite online dating websites for meeting London's single women have been included too.
If you're living in London, we'd highly recommend discovering where the beautiful women hang out in your borough. This will save you a lot of time and money on your Oyster card, plus you'll avoid the hassle of having to convince a woman to join you on a lengthy Tube journey back to your place.
Where To Meet Single Women Seeking Men In London
This list could easily be a book with 100 entries. But we tried our best to boil it down to a dozen.
Still, if you believe we missed a spot that simply cannot be excluded, you can let us know in the comments.
The trendy spots in Shoreditch are great for meeting single women in London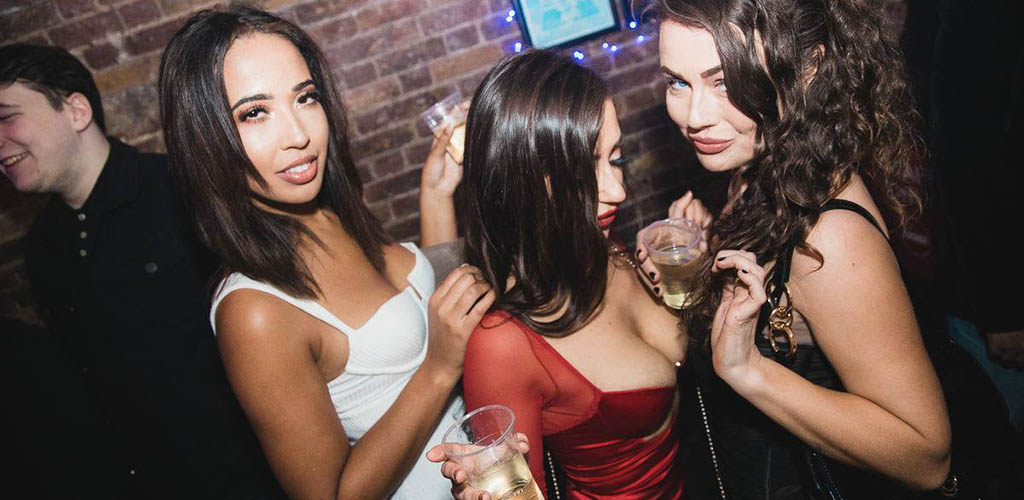 @CargoShoreditch
Shoreditch has fully embraced its reputation as the hipster region of London. It has also become one of the most fun parts of the city to hang out as a result. If you're searching for trendy and fashionable women, you'll find them letting their hair down in the cocktail bars and nightclubs near Old Street every weekend.
These are not the only types of women you'll find here. Many of the stereotypically flirty Essex girls jump on the train to Liverpool Street for a big Friday or Saturday night out in East London. It's most definitely a tourist hotspot too. The most famous nightclubs in the region are Cargo and XOYO.
If bars and nightclubs aren't your thing, you'll be able to bump into plenty of London's single women in food courts like those at Brick Lane or Dinerama.
Adult FriendFinder has been the easiest way to meet women who just want some bedroom fun (try it free)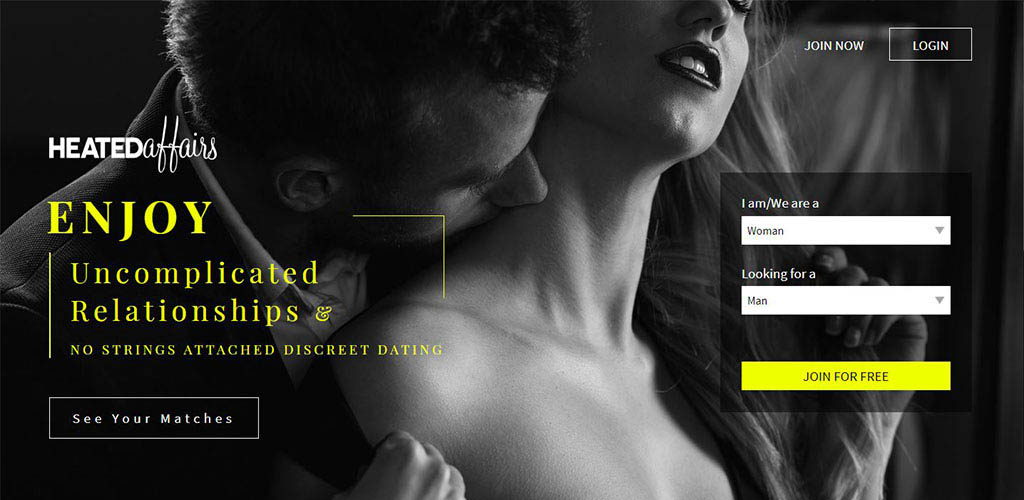 We've reviewed plenty of hook-up websites over the years. But it remains true that none of them are as effective as Adult FriendFinder for arranging casual fun.
With a huge user base of over 90 million active users, there is an impressive helping of single women in London using it to find some no-strings fun with a great man.
If you're a Londoner who has not tried using Adult FriendFinder, it's time for you to give the website a whirl. It works so well for us whenever we're in the capital, and we're sure you'll enjoy using it too!
We have yet to find an easier way to meet a lot of single women who aren't looking for a commitment but still want some fun!
You'll find a wide variety of different women on the site. That's refreshing compared to other sites full of younger women who only want attention. Adult FriendFinder is different because the women here are actually eager to meet up and get down to business. You can also search for potential dates using a range of filters including physical proximity, cup size and kinks.
If you have yet to find some sexy encounters in London, then Adult FriendFinder can help you out. Give their free trial a shot today!
Try Adult FriendFinder For Free!
If you're tired of wasting your time and actually want to meet single women who mostly just want to hook up you need to
try Adult FriendFinder's trial here
. We haven't found a faster or easier way to meet women that actually want to head to bed fast, especially for more normal guys (not models). If you want results check them out for free.
The nightclubs in Leicester Square and Piccadilly are a surefire bet for finding single women seeking men in London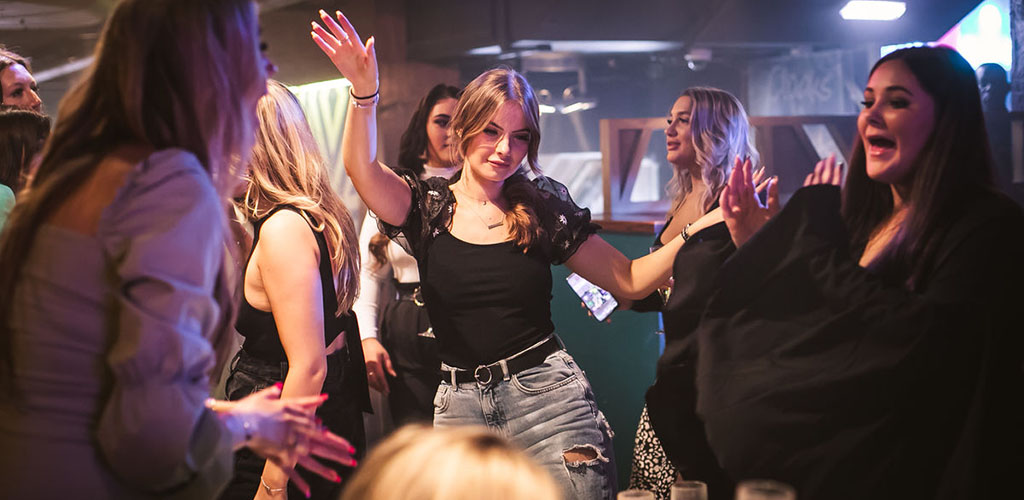 @TigerTigerLondon
Smack bang in the middle of the city, Leicester Square and Piccadilly are where you'll find the biggest concentration of tourists. This means most of the bars and nightclubs in the area will be packed to the rafters, regardless of what day it is.
You'll find a delicious serving of beautiful single women in the likes of Tiger Tiger, Piccadilly Institute, Bar Rumba and Zoo Bar every evening. The region is overwhelmed with hen parties during the weekends too.
Contact the bars, put your name on the guest list and get there early to avoid the huge cover charges (or at least arrange a discount).
If you're hoping to meet gorgeous older single women in London, we recommend Cougar Life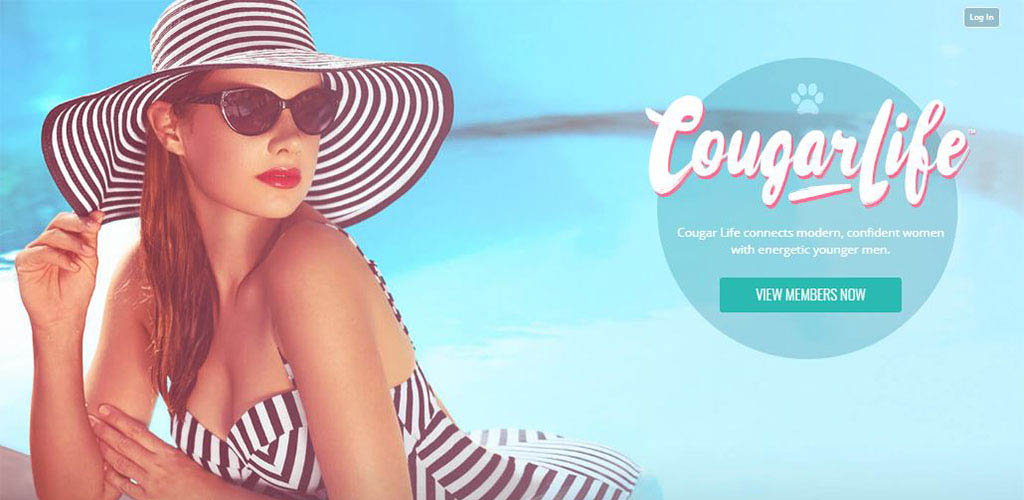 We love Cougar Life! It's definitely our favourite of all the cougar dating apps. It's the biggest and best app dedicated to helping men meet older women. With a user base of over 7 million, you can expect to find plenty of sexy cougars in London waiting to chat to you on this app.
It's particularly popular in London, where many older women are too busy thriving in their careers to spend time looking for men in bars and nightclubs. Cougar Life makes it easy for them to chat with younger guys. The privacy of the app also allows them to avoid the stigma of being too forward with the men they like.
Our favourite feature of this app is the ability to search for women who want to meet immediately. This makes it so easy to arrange spontaneous trysts. You'll receive a notification as soon as an interested lady checks out your profile.
If you're interested in meeting sexy older single women in London, we urge you to give the Cougar Life free trial a go!
Camden Market is a great place to meet single women in London, especially if you're into rock chicks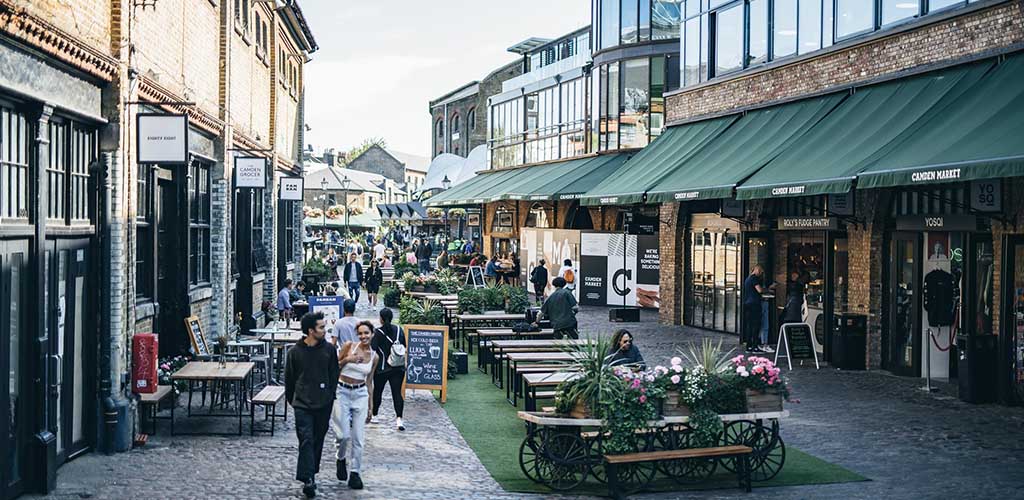 @CamdenMarketLDN
Camden Market is primarily a shopping district aimed at an alternative market. You'll find a lot of fashion aimed at fans of heavy metal or hard trance. Many tourists frequent this area just to witness the novelty of it.
At night time, it can be an especially fruitful place to meet London's single women. Women flock to the region's local bars to listen to live music and enjoy some drinks with their friends. So if you're looking to meet a sexy rocker chick, Camden Market is where you should go.
BoxPark is a fun outdoors venue that is beloved by London's young single women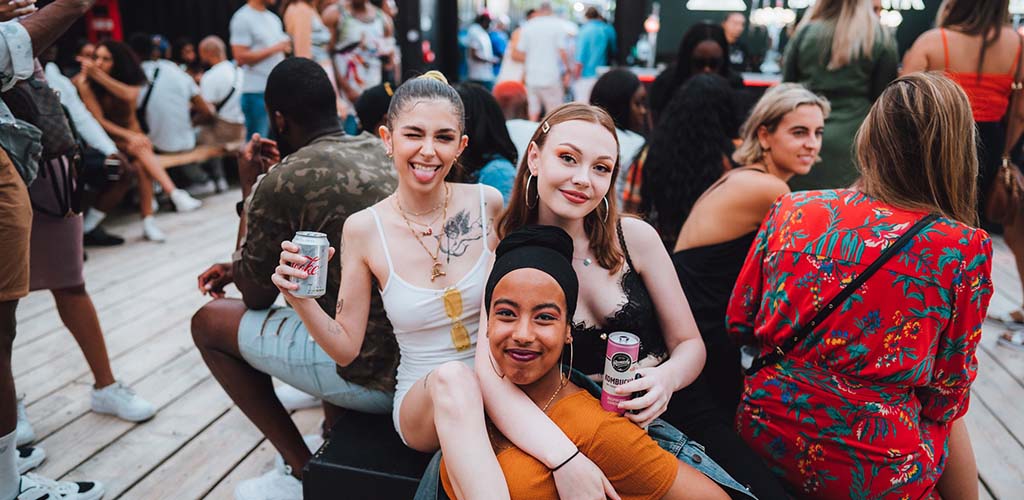 @boxparkshoreditch
BoxPark is a pop-up mall, hosting quirky retail outlets, food stalls and a large beer garden. It has branches in Shoreditch, Croydon and Wembley. It is popular with London's young adults, particularly in the summer months where it's warm enough to enjoy a beer outside with your friends.
BoxPark is a highly social venue, often hosting live music, entertainment or big-screen broadcasts of sports events. A great spot to strike up a conversation with a beautiful young woman, for sure.
If you're searching for something long-term in London, we recommend eHarmony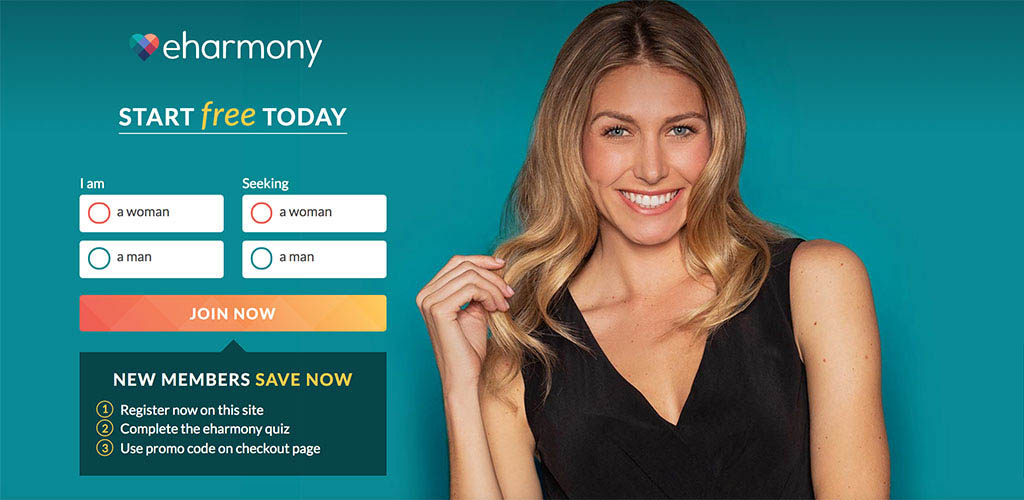 eHarmony has been around for almost 20 years, and the website appears to have perfected the formula for finding romance online. It's undoubtedly the best website for finding a long-term partner. The numbers speak for themselves. Company figures suggest that 69% of men meet their spouse on eHarmony within a year. We like those odds!
The huge user base and extremely even gender ratio plays a role here. But it's the unique process for suggesting potential partners that really makes a difference. When signing up for eHarmony, you'll fill out an extensive personality questionnaire. You'll then be suggested a small selection of women per day by the intelligent eHarmony algorithm based on their answers to that same survey.
The "small selection" might sound like a massive downside, but it actually solves one of the biggest flaws of online dating. That flaw is that the most beautiful women tend to receive too many thirsty messages. By limiting your (and her) daily matches, you have a far better chance of making a lasting impression on the women most likely to be compatible with you.
Some 75% of marriages that begin online start with eHarmony. If you're looking for that level of commitment, it makes sense for you to create a profile today.
Alternative Hotspots for Meeting Single Women in London
If you're not into clubbing, parties or online dating, don't you worry. We've got your back with this list of alternative venues for meeting single women seeking men in London.
Joe and the Juice is a trendy coffee and juice bar that young women can't get enough of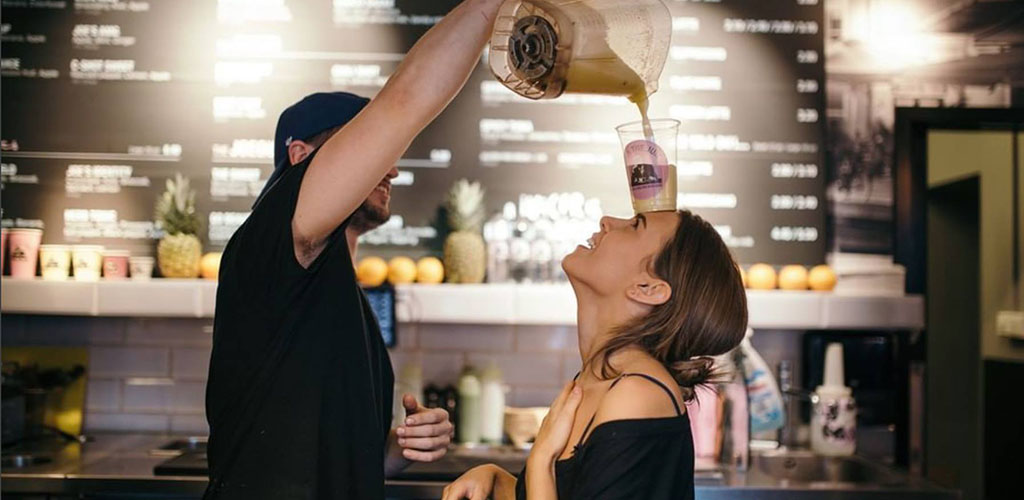 @joeandthejuice
It might sound a little out of left field to approach a woman in a cafe or juice bar. Indeed, it might require a bit more courage to do so. Yet, if you have the charm and the bravery to flirt with a woman in a daytime venue like this, it can do a lot to help you stand out. In this age of drunken meetups and mindless smartphone swiping, a lot of women still long for a traditional real-life approach like this.
Joe and the Juice is a coffee shop and juice bar that could present plenty of opportunities for an approach like this. It's a trendy and fun chain that plays loud music, serves delicious drinks and has several branches across London.
London's single women love to take dance classes at Bar Salsa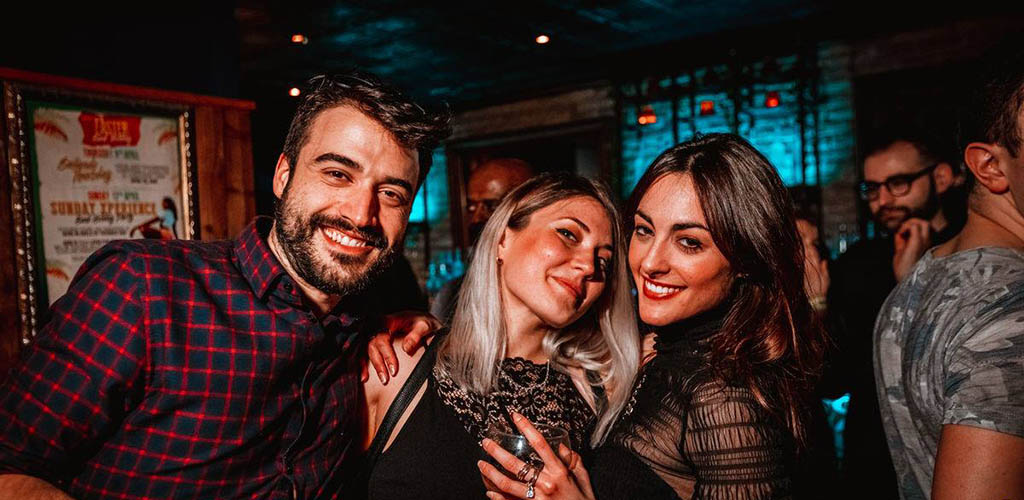 @BarSalsaSoho
Latin dance classes tend to be highly social events. So they give you the opportunity to get up close and personal to dozens of women in one evening. Bar Salsa in Leicester Square is the premium venue for these classes. It hosts several of them every evening.
After the lessons themselves, you can remain in the venue, buy a drink and engage in a social dance. This is your best opportunity to get to know the women you're into.
There is a huge range of dance classes across London. But the central location and the popularity of this venue make it a great shout for meeting lots of single women.
Smudged Lipstick is an established company that hosts loads of quirky and unique events for singles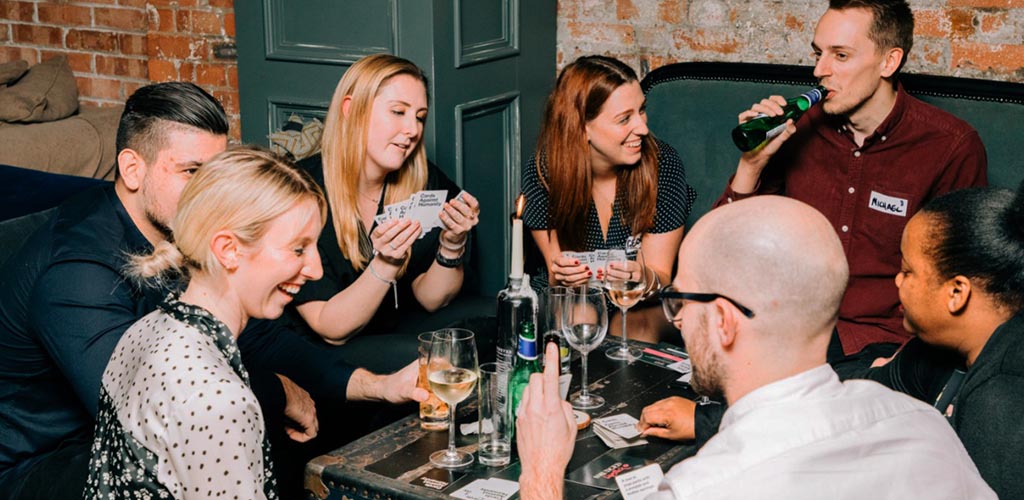 @smudgedlipstickevents
Smudged Lipstick aims to put the fun back into singles nights. A lot of people can feel pressure at these sorts of events, where it's specifically stated that you should try and find a partner. The Smudged Lipstick founders counteract this by centering their events around a quirky and unique activity.
If you navigate to the Smudged Lipstick website, you'll be able to sign up for events including 'Dirty Scrabble Speed Dating', 'Jenga Dating' or 'Singles Salsa'.
The award-winning company is well-established in London, so you can expect a great turnout to any of these events. Why not give it a try? At the very least, you'll also have a fun time.
Oxford Street is Europe's busiest shopping street full of London's single women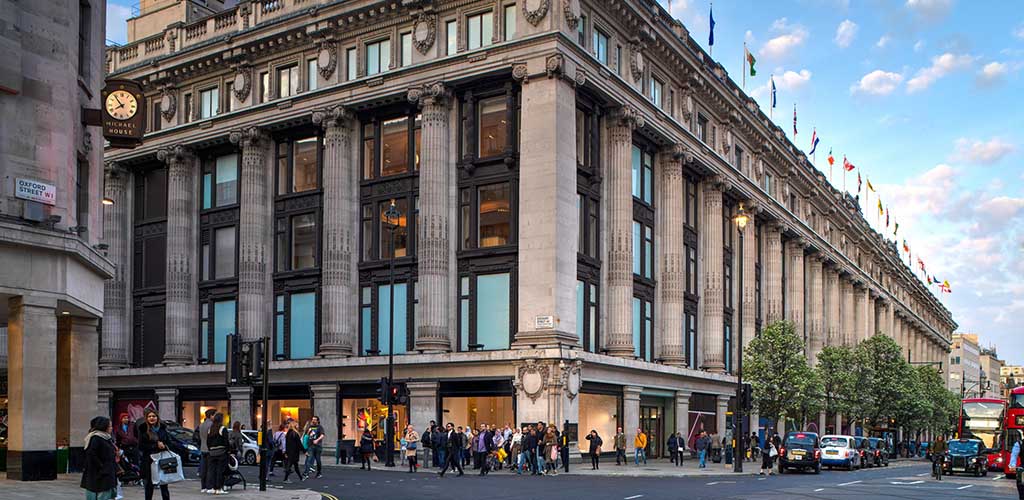 @OxfordStW1
Most beautiful women love shopping. Oxford Street is Europe's busiest shopping street. You do the math.
Once again, it might be a bit unorthodox to pay a woman a compliment while she's browsing the flagship stores in central London. Yet, if you're socially savvy enough to navigate this, it really can set you apart from the average Joes.
Perhaps if she's aimlessly browsing the stores with no immediate plans, you could offer to take her for a coffee in a nearby cafe. You'd be surprised how many women are flattered by this serendipitous approach to dating.
The South Bank is a wonderfully picturesque part of London where women love to go to relax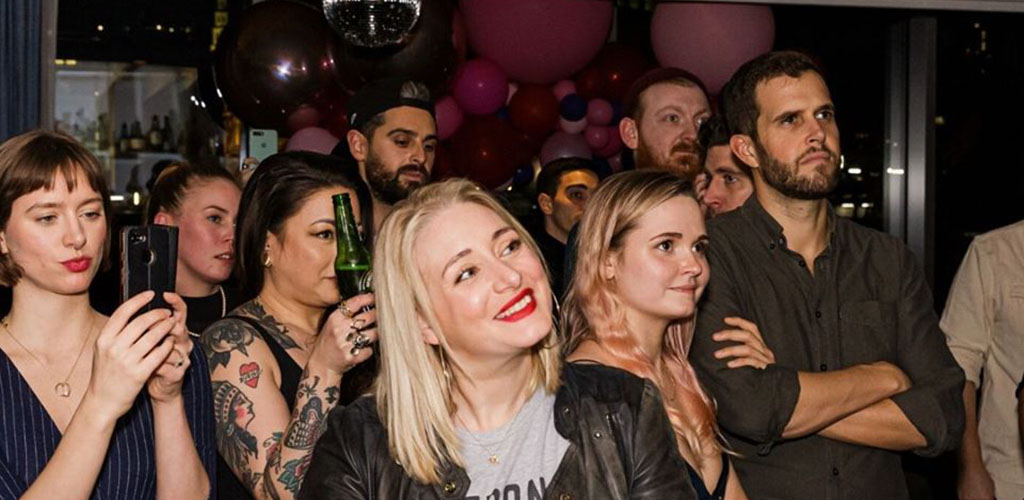 @lyanessbar
The South Bank of the River Thames is one of the most relaxing and (dare we say) romantic regions of London.
You'll spot a lot of women enjoying a quiet stroll along the paths, enjoying a drink in one of the pop-up bars or watching the street performers. With the Houses of Parliament a short walk away, it's an area which attracts a lot of tourists too.
Despite the large footfall, the South Bank retains a peaceful atmosphere. That makes it easy to start a conversation with any beautiful woman who might catch your eye.