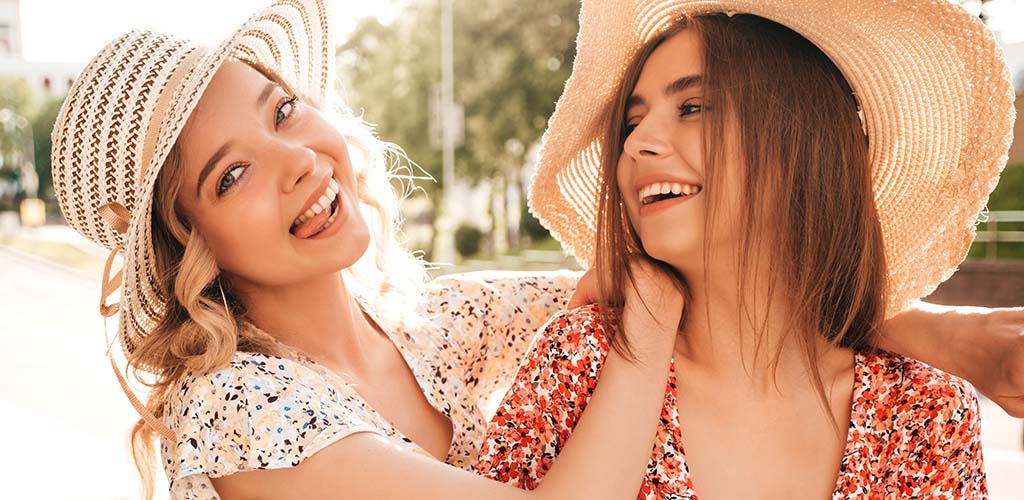 Want to meet Tampa girls for a long-term relationship or maybe a naughty fling? Well, it helps that about 60% of girls in the city are single. These girls are all over the city, but you have to be smart about how you'll find them.
Whether you live in Ybor City or South Tampa, we'll help you find the best spots to pick up girls in the city. We also have some interesting places for students from the University of Tampa and other colleges in the city. Whether you prefer to meet young professionals or students from the city's best universities, this list will help you out!
So here are the best places to pick up girls in Tampa. Let us know if you've been to any of these spots in the comments below!
Here Are the Best Places to Meet Sexy Tampa girls
These are hands-down the best places to meet and attract girls. These are the spots where we had the most success. Try them tonight and start getting dates!
These are the bars where we got lucky meeting single girls in Tampa
Bars are great to approach girls in a low-pressure environment. Here are our favorite ones to approach Tampa girls.
SpookEasy Lounge is a great place to unwind and meet new people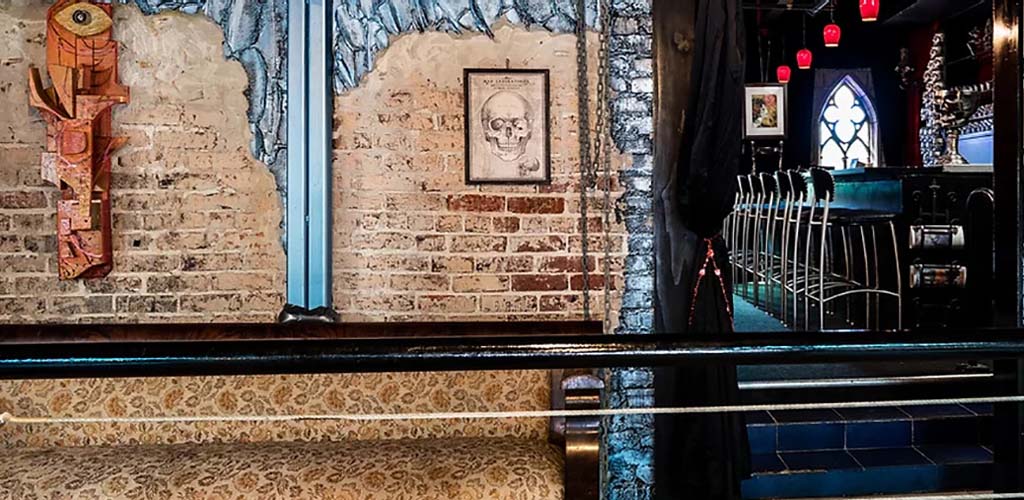 spookeasylounge.com
Located in the Ybor City neighborhood, this trendy lounge is on the second floor of the Stone Soup restaurant, in a secret room hidden by a bookcase. With its gothic-inspired decor, it's popular among young folks who love bars with a little mystery.
This bar's specialties are kava and kratom tea. They serve drinks in quirky skull-shaped glasses. In addition, there is a full liquor bar if you need some "liquid courage" to approach girls. Only, remember to not drink kava and alcohol together! The venue is always full of young people on weekends, and the staff is great. Definitely worth trying!
Rox Rooftop Bar has an amazing view, which makes it very romantic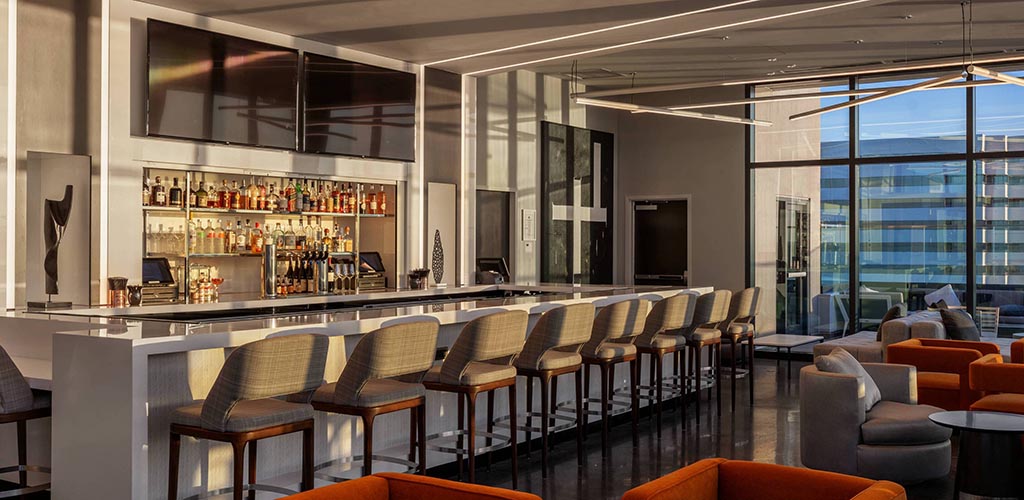 marriott.com
Looking for a romantic spot to hang out with girls? If so, Rox Rooftop Bar is the place or you! It's inside The Current Hotel, but it's an upscale bar that manages not to be snooty. This increases your chances of meeting Tampa girls who keep things classy.
The rooftop offers a breathtaking view of the city and there is a large outdoor space for you to interact with girls. Isn't that romantic? The drinks are a bit pricey — after all, it's a pretty upscale place — but they're very good. There's a valet parking nearby, which isn't cheap but can come in handy.
Honorable mentions
Here are other bars that are among the best places to pick up girls in Tampa:
Adult FriendFinder is the easiest way to meet sexy Tampa girls for a casual fling (try it free)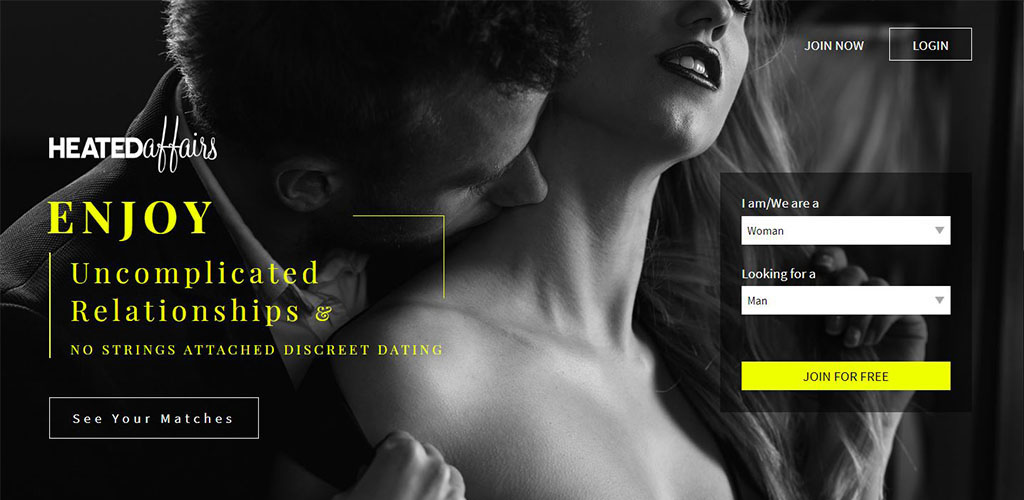 Meeting someone at a bar for a fling might not be your thing. After all, technology makes arranging these meetups so much easier. Of all the sites we've tried, Adult FriendFinder is one of the best websites casual flings. If you want to have a flirt, make sure that you don't miss it!
Out of the 100+ different apps and sites we've tried AFF has given guys the best results we've seen!
It's mobile-friendly and has a huge user pool, so you'll certainly find many girls in your area. Most importantly, Adult FriendFinder is a site that is heavily focused on casual relationships. Almost all girls on there just want to have fun, and are not looking for a serious relationship. This prevents you from awkward conversations about why you don't want anything serious.
This site is one of the most established in its niche and has a lot of fun features to help you connect with girls, including a webcam chat. If most guys who don't want a serious relationship had to choose only one site, they'd definitely choose this one.
What are you waiting for? Try Adult FriendFinder now and start having meeting naughty Tampa girls!
Try Adult FriendFinder For Free!
If you haven't had much luck meeting girls who are just looking to hookup you really need to
check out Adult FriendFinder's free trial
ASAP. When it comes to a site that actually delivers and helps guys meet girls just looking to fool around we haven't found anything else better (even after trying out 100+ of them). Check them out for free!
The city is full of nightclubs where you can meet hot Tampa girls
Here are our favorite clubs. These are among the best places to pick up girls in Tampa, so don't miss them!
Club Plush is one of the trendiest clubs in Tampa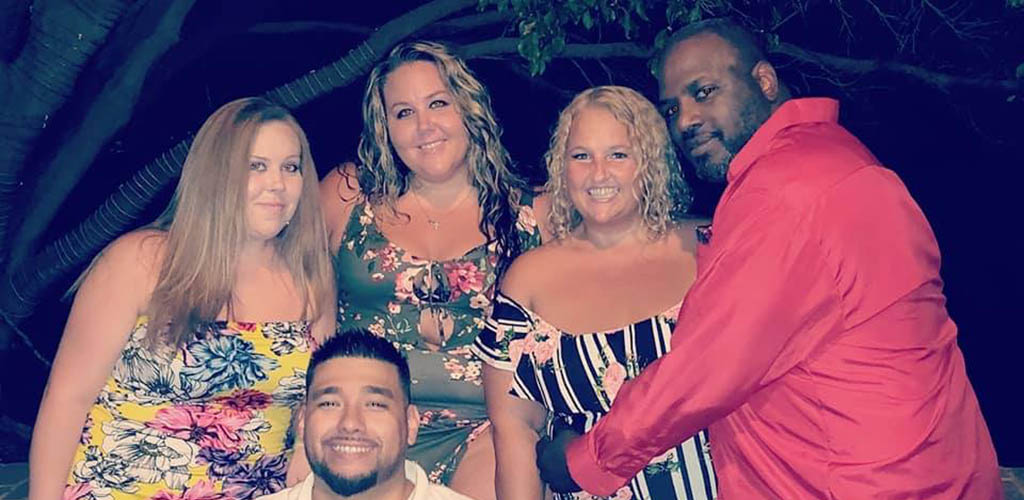 @clubplushtampa
This highly popular dance club is always crowded during the weekends, so you'll have many chances to meet and approach girls there. It's marketed as a club for plus-size girls — hence the name Club Plush — but the truth is that you'll find beautiful girls of all sizes.
The music is always great, and there are different genres like R&B, house, Latin and hip hop. The cover fee is pretty low and there are many special events throughout the year. The decor is casual but nice, and there is plenty of room to dance.
The Castle is a popular dance club in the Ybor district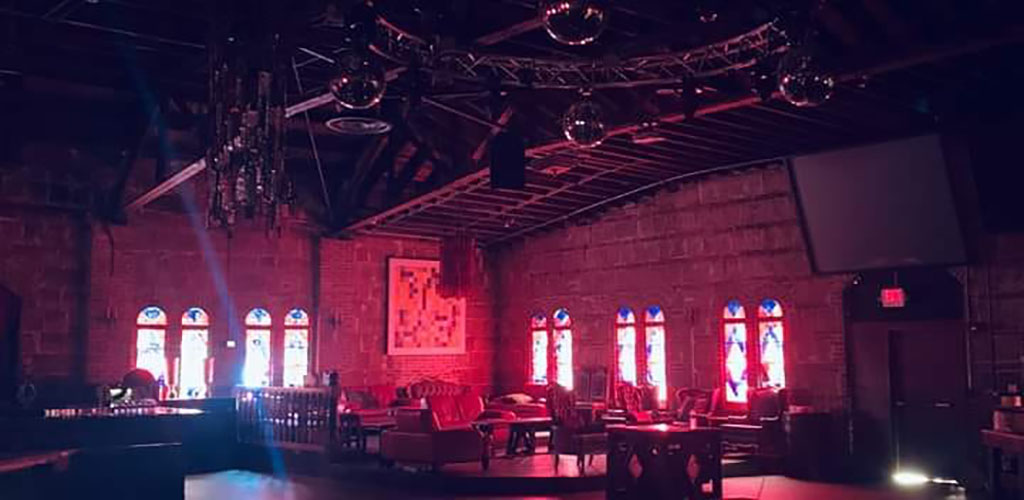 @thecastleybor
Founded in 1992, today The Castle is one of the most established nightlife venues in the city. It serves a variety of high-quality liquors like bourbon, scotch and tequila, as well as beers from all around the world. It's a goth-inspired club with go-go dancers and screens that display scary movies, which makes for an excellent ice-breaker to start a conversation with girls.
The venue hosts many events, usually with amazing DJs, that attract many people. So make sure to check on its website or social media pages for the latest updates. The prices are fair, the service is awesome and the overall vibe is great for meeting people.
Honorable mentions:
Here are other great clubs where we had fun meeting single girls in Tampa:
Powerhouse Athletic Club is another one of the best places to pick up girls in Tampa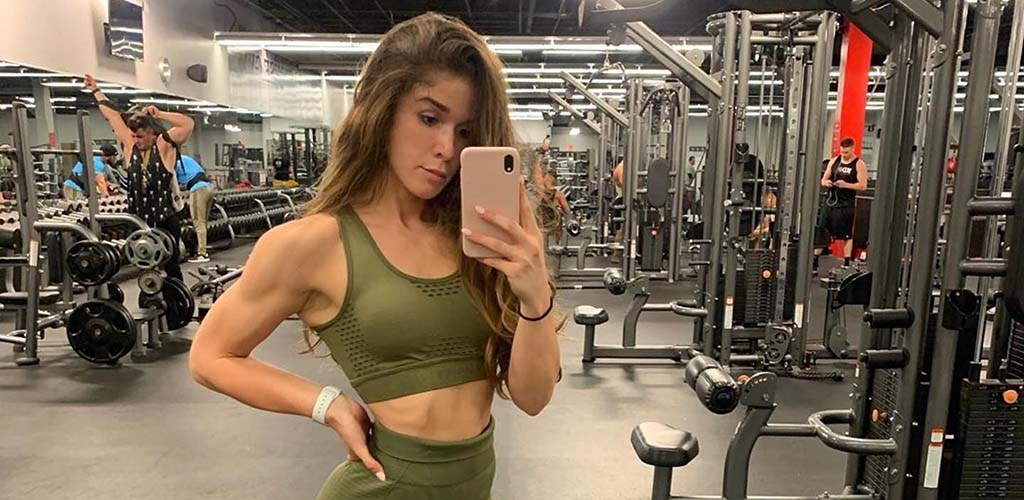 @Powerhouse-Gym-Athletic-Club-52002273189
Yes, you can actually pick up girls at a gym and be very successful at it, provided that you follow some basic etiquette rules. Keep yourself groomed and nicely dressed (wearing deodorant and having a couple of towels on hand helps) and avoid grunting loudly when you're lifting.
Also, never interrupt a girl while she's focused on doing her reps! How would you feel if something did that to you? A good rule of thumb is that, if she has her headphones on, she isn't in the mood to chat!
If you're too shy to chat up girls the weight room, Powerhouse Athletic Club also offers classes where you can approach more easily. In addition, there's the Nutrition Factory, a restaurant where you can chat over a smoothie or veggie wrap.
Bula Kavananda is a cozy coffee shop to approach girls by day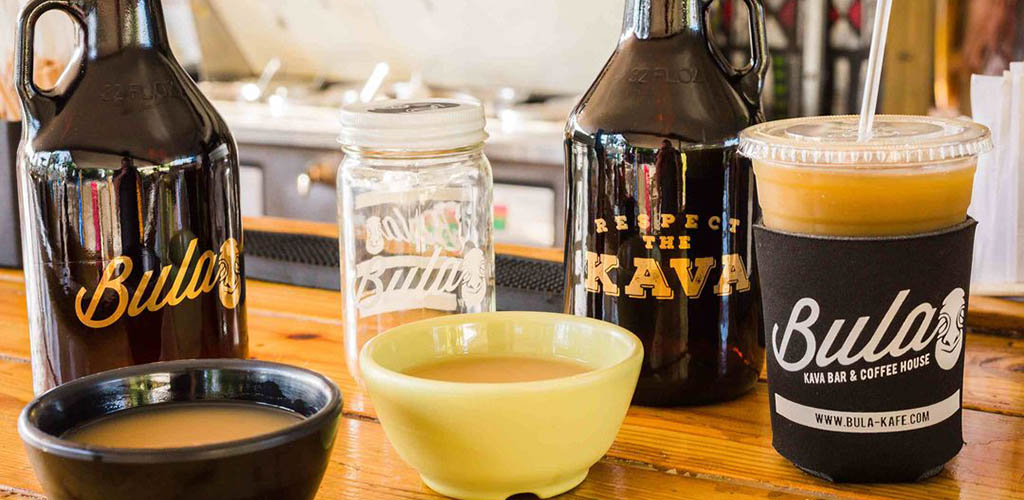 ubereats.com
Located in Seminole Heights, this neighborhood coffee shop is popular among attractive girls. So we swear it's one of the best places to pick up girls in Tampa, especially for guys who prefer to approach more casually than you would in the city's nightclub scene.
They have an excellent self-made coffee blend and quality teas. Grab a drink and hang out at the cozy seating area where girls love to do their homework or work.
eHarmony is THE quality site to find girls for a long term relationship (try it free)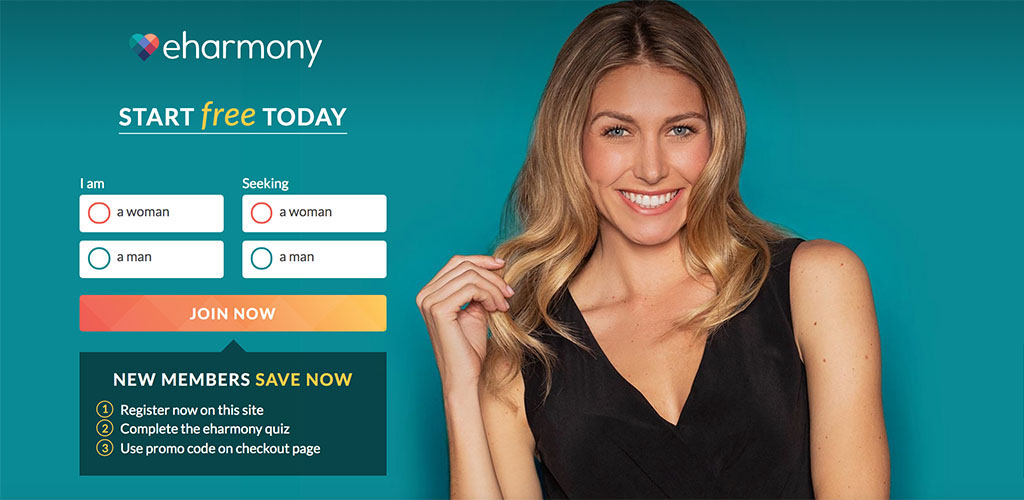 If you want to meet single girls in Tampa for a serious relationship, then eHarmony is a great choice for you. This site is one of the most established in the dating industry since it has been around for almost 20 years. During all this time, its matchmaking algorithm has been collecting data, so today it's one of the most sophisticated on the internet.
Numbers speak for themselves: 69% of guys and 71% of girls meet their future spouse within a year. And 75% of all marriages that start online start on eHarmony. It's unlikely that any other dating site or app will reach the same results in the foreseeable future.
The gender ratio is very even, and each girl only receives a few matches every day. So you won't have to face too much competition. This allows you to stand out and show just how compatible you are. Sign up for eHarmony now and start getting dates!
More Options to Meet Tampa Girls, both Online and Offline
Here are some more options to meet girls in the city. Check them out and see just how many new people you'll meet!
The Blind Tiger Cafe is another great place to approach by day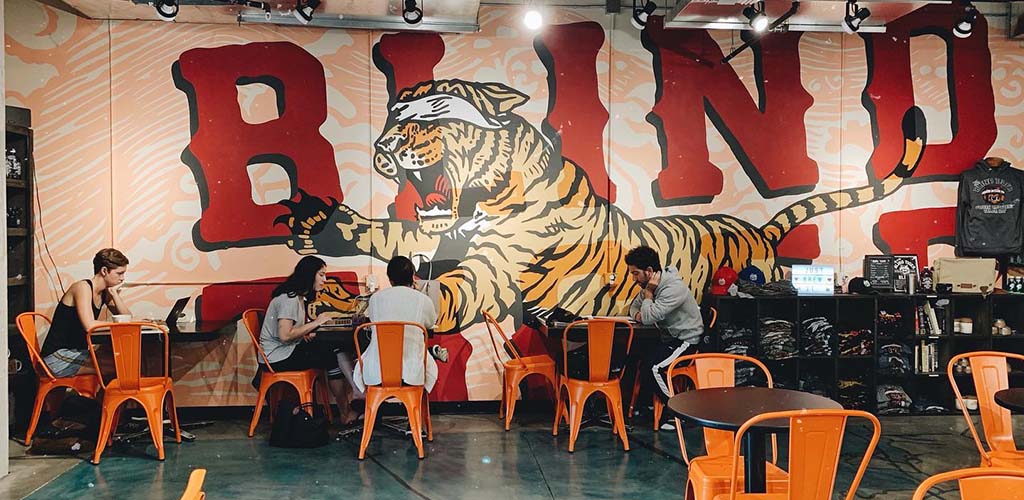 @blindtigerybor
Located in Seminole Heights, next to Highland Ave., this popular coffee shop is another great spot to approach during the day. Here you'll find girls who are studying or working on their laptops. The atmosphere is casual and cozy, which makes it always easier to approach. Plus, the spacious seating area is quiet enough for you to have a conversation.
Tinder is always full of singles but isn't for everyone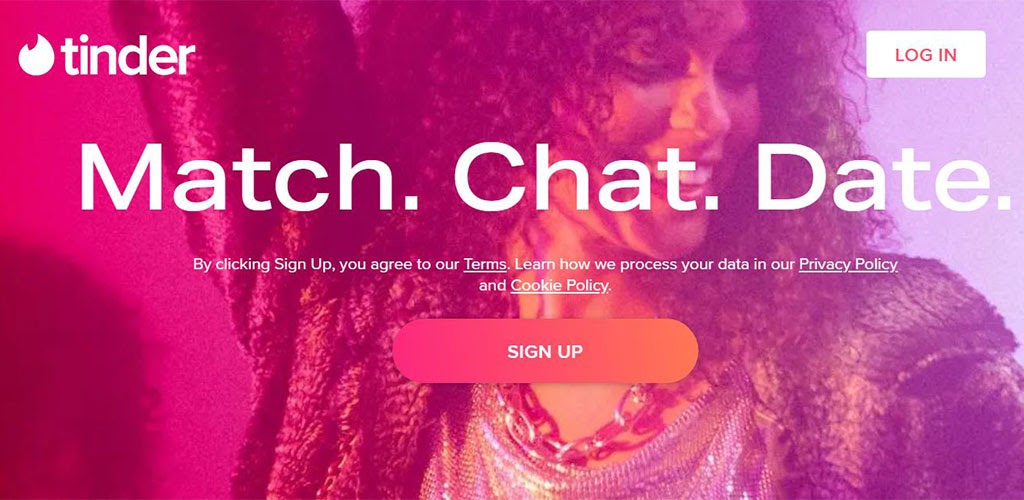 Tinder is hands-down the most popular dating app out there. More people means better odds of meeting girls, right? Not really.
When a girl is on the app, she uses only your photos and maybe your bio to decide which way she'll swipe. So your looks and maybe your bio are all you have to impress her. Needless to say, if your photos aren't impressive or you don't have a great Tinder bio, you won't get as many matches as a very fit, handsome guy.
In addition, on Tinder there is plenty of male competition. Attractive girls get a lot of attention. So it's impossible to reply to everyone. Chances are she'll choose to chat with a guy who either looks great or knows how to impress her over chat. But hey, as we said, there are a lot if girls on Tinder. It's still worth a shot if you're feeling lucky.
Orpheum is a popular music venue where approaching girls is easy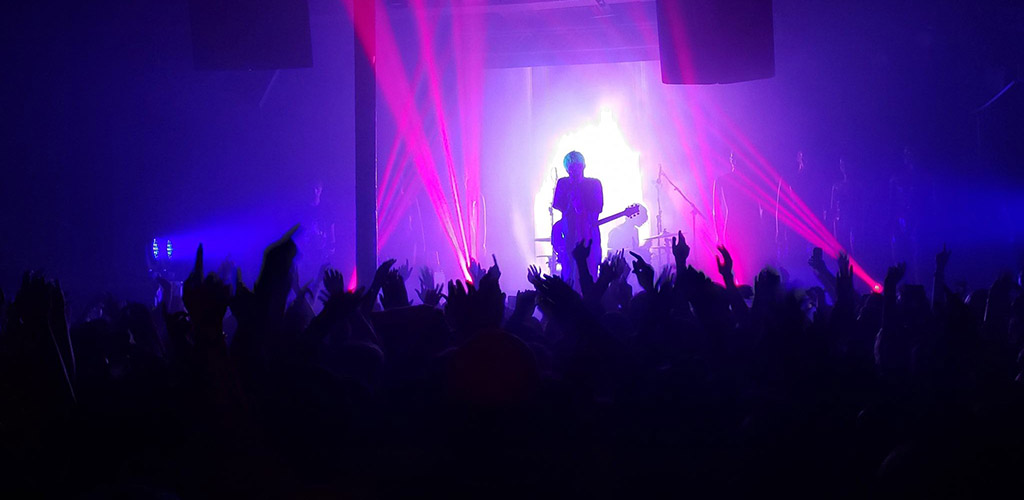 @TAMPAOrpheum
Have you ever considered approaching girls at a concert? It's a low-pressure environment where shy guys can have more success than in bars or clubs.
Orpheum is one of the most popular concert venues in Tampa and it attracts lots of people during special events. Located in Ybor City, it offers adult beverages and a separate seating area on a balcony. There is also a second upstairs bar where you can try your luck. Check out their concert schedule and you'll definitely meet single girls who have the same taste in music as you!