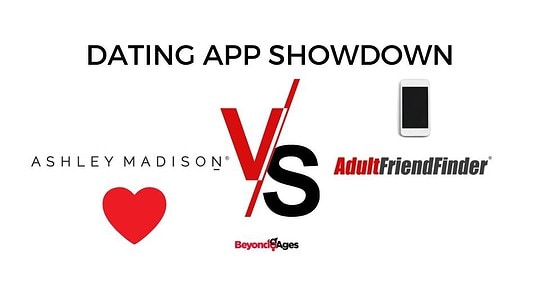 In this comparison of Adult Friend Finder vs Ashley Madison, you'll find out which app is better for landing the hookup of your wildest dreams.
These are two examples of niche dating websites that serve the desire for casual sex. They're two of the most famous websites built for this service and have each attracted huge user bases over the years. But, which one is more effective?
As we did with our compilation of the best hookup apps and sites, we put these two through our extensive tests to give you a trustworthy verdict on Adult Friend Finder vs Ashley Madison. So, read on to discover the hookup site we recommend for you.
Adult Friend Finder vs Ashley Madison: How We Compared Them
At BeyondAges, we pride ourselves on delivering the most comprehensive online dating reviews on the web.
Our reviews are based on an extensive testing period, in which our online dating experts send messages to at least 50 women and do all they can to inspire them to swap contact details with the intention of meeting for a date.
Throughout these tests, our experts keep all determining factors the same, including their photos, bios, demographical information and opening lines.
Ultimately, our verdict on these two websites is based on the ease of swapping contact details and meeting up with hot women. After all, the goal, right?
So, which of these heavyweight hookup sites takes the championship belt? You'll discover all you need to know about these websites below.
Our In-Depth Adult Friend Finder vs Ashley Madison Review
Adult Friend Finder and Ashley Madison are both well-populated hookup sites, but they do intend to serve different people in different scenarios.
Ashley Madison was created as a discreet service for married men and women to organize an affair.
Adult Friend Finder is a more broad hook-up website. You'll find whatever you're looking for, from swinger couples to cucks and singles looking for a quick and easy hook-up.
With that said, let's explore which website is more effective for finding someone hot and sexy to hook up with. Here is our quick summary of how the two websites compare.
Overall

Our team rates each site objectively based on many hours of independent research, the features each site offers, and how it compares with other sites. The ratings are the opinion of our editors and their extensive experience.

7
9.5
Quality of Women

Our opinion of how attractive the typical woman is that uses this site and how easy they are to connect with compared to other sites.

8
9
Popular

How many people are using this site to actually meet people compared to other sites.

8
9
Usability

How easy is this site to use and how quickly can an average person begin meeting people compared to other sites.

9
10
Privacy & Safety

Does this site take proper precautions to safeguard its members, their identity, and their data.

4
10
Effective

Our opinion of how easily an average person will be able to achieve their dating goals with this site compared to other sites.

8
9
Value

Will the time and money spent using this site pay off for an average person based on the opinions and experience of our editors.

6
10
Our Recommendation
Who should use Ashley Madison?
The unique selling point of Ashley Madison is that it's built for married men and women to have affairs. It's the most popular website built for this purpose by some distance.
Most of its user base are people in marriages or long-term relationships looking for some action on the side. If that describes you perfectly, Ashley Madison will be a great website for you to use.
With that said, if you're a single person looking to hook up with married people or a single person looking to engage in discreet online dating, Ashley Madison is highly recommended too. There doesn't appear to be many people seeking serious relationships on this app though.
Cheating spouses need a sense of secrecy and Ashley Madison has plenty of features that provide that.
For starters, the app doesn't ask for much personal information when you create your account. It also makes it easy to blur your photos to whatever capacity you see fit – and then unblur them for specific individuals you're starting to click with.
On top of that, the app allows you to change its logo and push notifications so that a nosy partner won't be able to out you when they're peeking at your phone.
Ashley Madison used to only be available on a web browser. Now, it's focusing solely on its app.
It has 50 million users across the globe but is particularly popular in the United States, Brazil, Canada, Spain and The United Kingdom.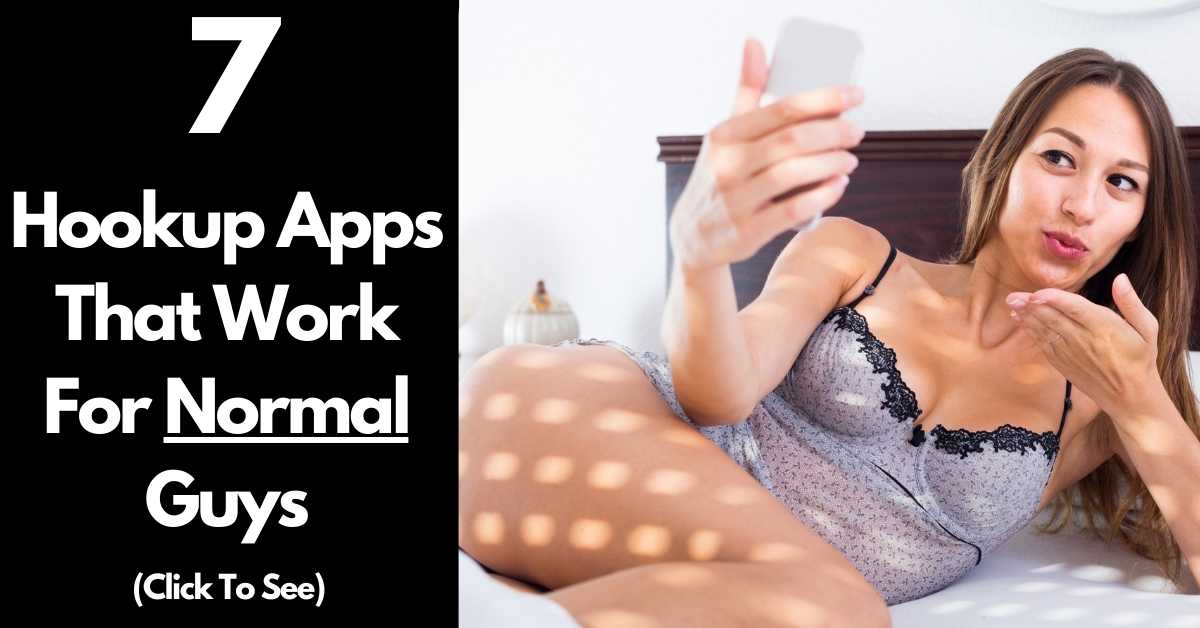 A huge appeal of Adult Friend Finder (which has a great free trial) is that it's suitable for such a wide range of thrill-seekers.
You'll find couples looking for swinging buddies. You'll find cuck husbands looking for someone to sleep with their wives. You'll find single women looking for a quick and easy hookup. And everything in between.
The only thing you probably won't find is a sweet innocent woman looking for a long-term relationship.
Whatever sort of casual sexual relationship you're looking for, it'll be easy enough to find it on Adult Friend Finder.
It has a bigger global audience of active users than Ashley Madison. During our tests, we found it incredibly easy to find hot women to answer our messages and agree to meet up.
If that sounds awesome to you, we'd encourage you to create an account with their free trial offer and try it for yourself right now.
Adult Friend Finder vs Ashley Madison: Which one is better for serious relationships?
Honestly, you shouldn't waste your time looking for serious monogamous relationships on either of these websites. If that's what you're after, it's far better to create an account on eHarmony.
Every single aspect of eHarmony is geared towards helping its users find a serious, long-term relationship.
The website has a huge international user base, it has been ranked as the most trusted dating website and has won awards for the highest-quality dating pool. According to its own data, someone finds love on eHarmony every 14 minutes.
So, if you're looking for your happily ever after with one special person, go ahead and create an eHarmony account right now.
However, if you want more options for where to find long-term relationships, we also have a list of the best dating apps and sites.
Is Adult Friend Finder or Ashley Madison for casual fun?
Upon sending messages to at least 50 women on each app, we found that Adult Friend Finder is far more effective for arranging casual hook-ups.
It was easier to find hot women on Adult Friend Finder. We got more responses on Adult Friend Finder. The conversations flowed quicker on Adult Friend Finder and we got more contact details there too.
Ultimately, Adult Friend Finder would appear to have a more active and open-minded community of users.
Perhaps crucially, you should also find it simple enough to find someone who shares your kinks and fantasies, no matter how bizarre they may be.
Ashley Madison is packed with great candidates for some casual fun, although we found it more complicated to inspire women to agree to meet up on this platform. This is perhaps unsurprising, considering most of them are having to sneak away from their partners to do so.
For more options, check out our list of the best hookup apps and sites.
The Hookup Apps Most Recommended By Dating Experts
If you haven't had a great time using hookup apps to this point it's probably because you're using the wrong ones. There are a couple of apps that dating experts have been recommending to regular guys that will work for you:
Site
Our Experience
Our Rating
Free Trial Link

Best Hookup Site Right Now

Experience Highlights

Top option for local hookups by far
Best results for regular guys
Over 60 million active members
The design needs an update

Try AFF For Free

Great If You're Handsome

Tinder Highlights

Great if you're pretty good looking
Very popular, especially if you're 18-22
Really focused on photos
Becoming more of a dating than hookup app

Try Tinder

2nd Best For Most Guys

Experience Highlights

2nd best option to find hookups
Attracts an older crowd than most hookup apps
Pretty popular
Solid free trial

Try Passion
Adult Friend Finder vs Ashley Madison: Which is more popular?
According to our research, Ashley Madison attracts around 1 million hits a month.

Meanwhile, Adult Friend Finder attracts around 1.5 million hits a month. That's 50% more.

A large active user base is key if you're looking for a steady source of hook-up opportunities, and Adult Friend Finder certainly has that.
How easy is it to find a match?
Rather than using the "matching" system popularised by mainstream apps like Tinder and Bumble, these websites allow you to conduct filtered searches for suitable users in your area.
Both websites do a great job of including lots of filters, making it simple to find someone who is looking for the same thing as you.
However, we'd say Adult Friend Finder is the winner here too. It has a more advanced search filter system, plus users on this website were more likely to respond to us.
Which app has the best quality women?
This really depends on what you're looking for.
Ashley Madison is mostly populated with women in relationships and marriages who want to cheat on their partners. That might not fit a lot of men's definition of "quality". With that said, there are plenty of young and beautiful women on this website.
Adult Friend Finder has a broader user base. We found younger and older women to speak to, who were on the website for a vast range of reasons. Many were keen to meet up with us straight away.
How much does Adult Friend Finder vs Ashley Madison cost?
Both of these websites allow you to create an account for free. However, if you want to send messages to other users, you'll need to pay.
Adult Friend Finder allows you to send unlimited messages to other users once you upgrade to its paid account. You can choose from the following payment plans, which will renew automatically until you cancel your subscription.
One-month subscription: $39.95
Three-month subscription: $80.85 ($26.95 per month)
12-month subscription: $239.40 ($19.95 per month)
Ashley Madison has a different system. It will charge you one credit for every message you send to another user.
Here are your options for buying credits:
100 Credits: $49.00
500 Credits: $149.00
1,000 Credits: $249.00
(Both Adult Friend Finder and Ashley Madison might have different prices depending on what country you live in.)
Which app provides better value for money?
Because of the different pricing structures, the answer to this question may depend on how often you use the websites.
If you're planning to be a light user who can make 100 Ashley Madison credits last all year, it could be argued that this website provides better value for money than Adult Friend Finder.
However, in our experience, the pay-per-message model can be extremely frustrating for men, especially when they stumble across women who want to chat for a while before meeting.
Ashley Madison has been accused of creating fake profiles to encourage users to chat and spend more credits, although we couldn't find enough evidence to support this accusation.
With Adult Friend Finder, you can set up a subscription and message to your heart's content, plus we've found it's easier to secure a hook-up on this website anyway.
If you're planning to search for lots of hook-up opportunities, you're better off spending your money here.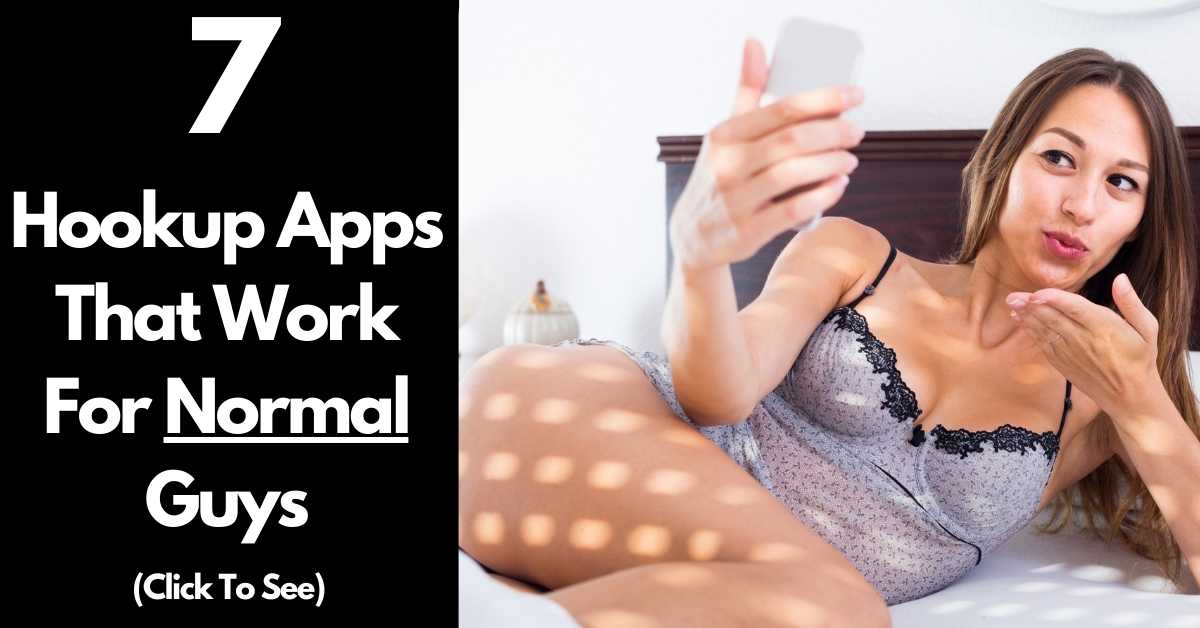 Which is better? Adult Friend Finder Vs Ashley Madison
Both of these websites fulfill a specific need, but we have to crown Adult Friend Finder as the winner of this battle.
It serves a broader audience of men, and it has a larger user base of babes looking to quickly hook up. On top of that, its pricing structure is far more suitable for active users. We're huge fans of Adult Friend Finder, and strongly recommend you click here to try it out for yourself.
And if you're looking for some more options for hookup apps and sites, check out our list to find the best one for you.