With so many options around the city, figuring out the best dating apps in Baltimore are can be challenging. You may even be hesitant to use a dating app, but it's one of the best ways to meet people around town. If you aren't sure where to start, we can help!
Our experienced team has personally tested and reviewed over 100 dating apps, so we know firsthand which ones are the best. Compared to the rest of Maryland, our city has a bigger variety of singles. We've got the dating app for you whether you live in Federal Hill, Charles Village, Downtown or anywhere else in Baltimore.
Let's take a look at some of the best dating apps and sites Baltimore has to offer!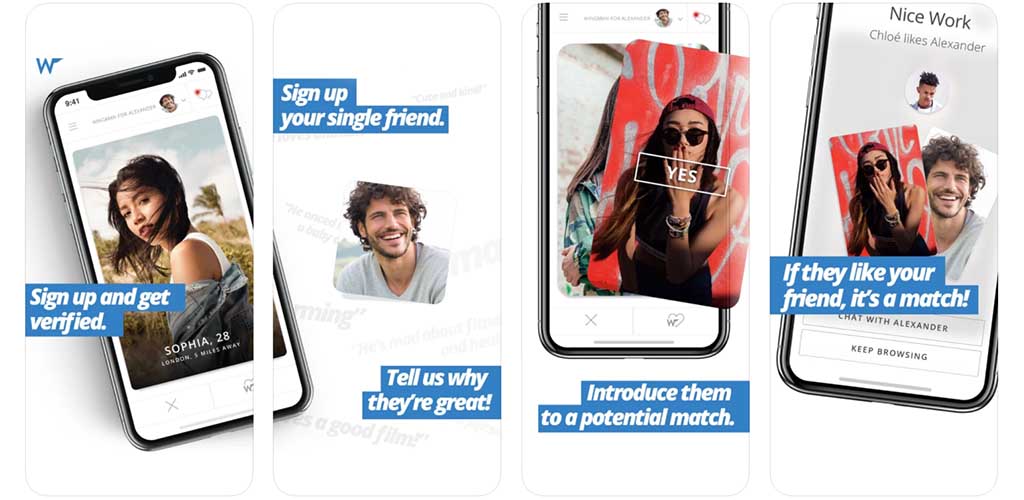 #1 – Wingman (Android; iOS) is one of the best dating apps in Baltimore if you want friends to help you out
Wingman is aptly named as it is a dating app that can be controlled by your friends. All you need to do is make your account and an account for your friends and connect the two. Then, your friends can take the reins and find you your ideal man or woman!
Your friends likely know you better than you know yourself, so having them control your dating profile makes sense! Wingman is a great time saver in this regard as well since you just need to sit back, relax and let your friends do the heavy lifting.
Why Wingman is worth a shot
Wingman is super easy to use even though it requires both you and your friends to have an account
Extra features, such as recalling a profile you accidentally swiped left on, are free! Many other dating apps charge a premium for this
Puts the pressure of matching with someone onto your friends
What we don't like about it
It's still relatively new, especially in Baltimore, so the dating pool is limited
If you see a dating profile you like and want to match with them, you can't. Your friends have total control over who you do (or don't) match with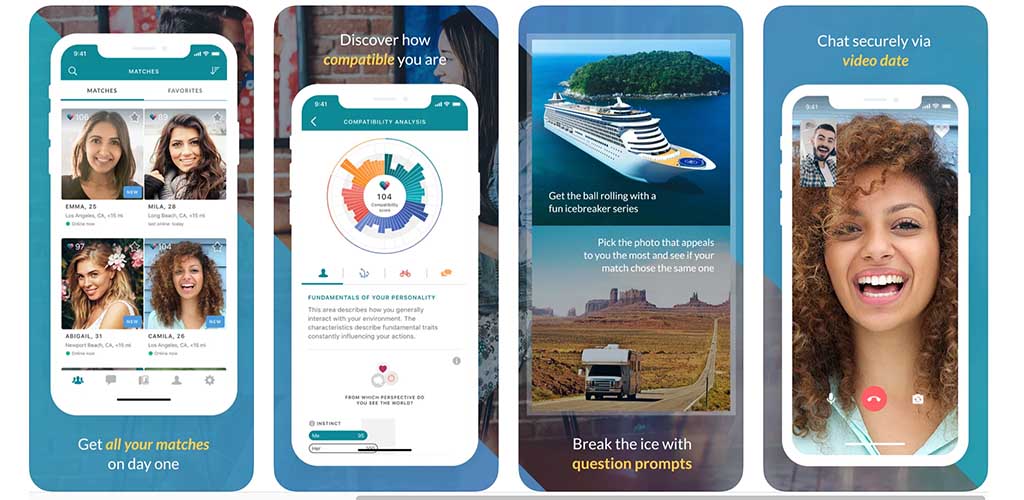 #2 – eHarmony is the best dating site in Baltimore for long-term relationships
eHarmony is the best place to start looking for a long-term relationship in Baltimore right now. Hookup culture is huge now, but are there still plenty of people who want to settle down? If that sounds like you, this is the best dating app in Baltimore for you, by far.
What makes eHarmony so good is that it does a lot of the work to make finding and building chemistry with other singles easy. You don't have to scroll through hundreds of profiles, send dozens and dozens of messages, and maybe get a date or two. They do all of that for you.
To set up your profile, you need to answer a multiple-choice quiz about your values, interests, habits and attitudes. eHarmony will then match you with singles who answered the quiz similarly. With the detailed multiple-choice quiz, you should easily find something in common with the matches suggested to you.
This is a system that has worked for MILLIONS of people. In fact, eHarmony is responsible for 75% of all marriages that started on line. One app responsible for 75%! It's hard to say they don't get the best results when they are 300% better than EVERYONE else combined.
If you haven't tried it you need to. Start with their trial offer below and start getting results.

Why eHarmony is one of the best dating sites in Baltimore
75% of all marriages that begin online start here
Over 35 million users worldwide, so the dating pool is huge.
Best success we've seen for long-term relationships
Your matches are curated specifically for you daily
eHarmony offers a great refund policy for unsatisfied customers
What we don't like about it
The sign-up process is time-consuming as you must answer all 80 multiple-choice questions first
No search option to find matches yourself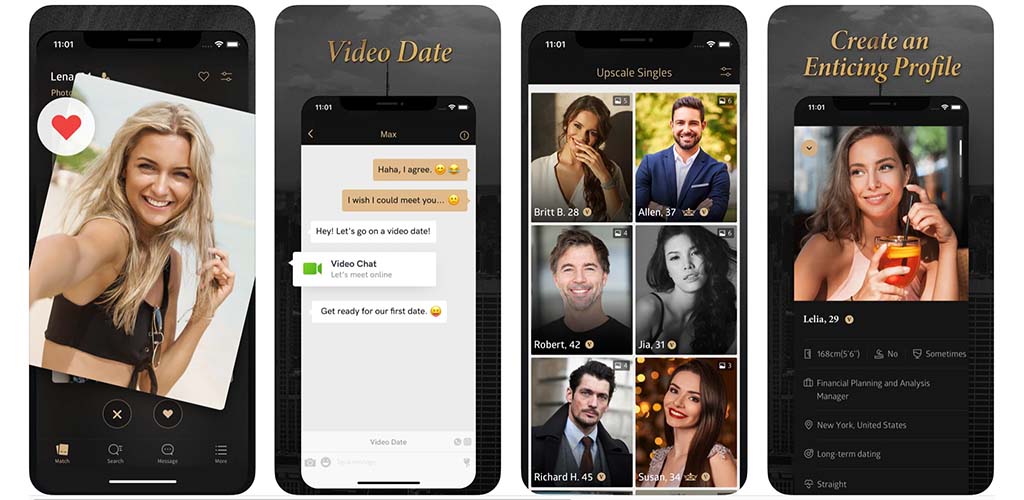 #3 – Luxy is one of the best Baltimore dating apps for affluent singles
Luxy is one of the most elite dating sites available in Baltimore. The site allows only sophisticated and successful rich people so they can meet like-minded people. Over 60% of users make over $200,000 a year, many of which are millionaires. This may seem like the ideal situation for sugar babies, but that sort of arrangement is not allowed on Luxy.
As it is quite an exclusive dating site, signing up can be tough. To create an account, you must get voted in by members of the opposite sex. To get accepted, over 50% of the votes must be "yes"; otherwise, you won't be able to make an account.
What we like about Luxy
It's one of the best dating sites in Baltimore because the profiles are high-quality and detailed, meaning you can easily get to know someone
Sugar babies and sugar daddies are not allowed, so you don't need to worry about people using you for your money
All members are vetted to ensure they are real and wealthy
What we don't like about it
The dating pool is limited because of how exclusive Luxy is
Using Luxy is quite expensive, depending on the plan you go with

#4 - AFF is the best hookup app in Baltimore
AFF is the only Baltimore hookup app worth using right now, especially for guys. Tinder used to be great but it's pretty much just a dating app now. If you're just looking for something casual and fun AFF is where it's at these days.
This app is so good because it's really popular in Baltimore and doesn't mess around. It's all about being a great hookup site and helping you meet other people looking for the same thing.
It really stands out by how active the users are. They aren't just waiting around looking for compliments, they're actually trying to meet people. If you're looking for something without any strings attached give their free trial a shot below.
Why you should try AFF
The most popular hookup site in Baltimore with over 60 million total users
Where we've been seeing men have the best success
Very easy to use
What we don't like about it
Many users can only access via web app
Too many ads on it
You Can Try AFF Free!
If you're just looking for a fling or more short-term fun you need to
try out AFF's free trial
. We've spent months and months testing out the alternatives (more than 100 other sites) and haven't found anything that gives most guys more options and better results. Give it a shot!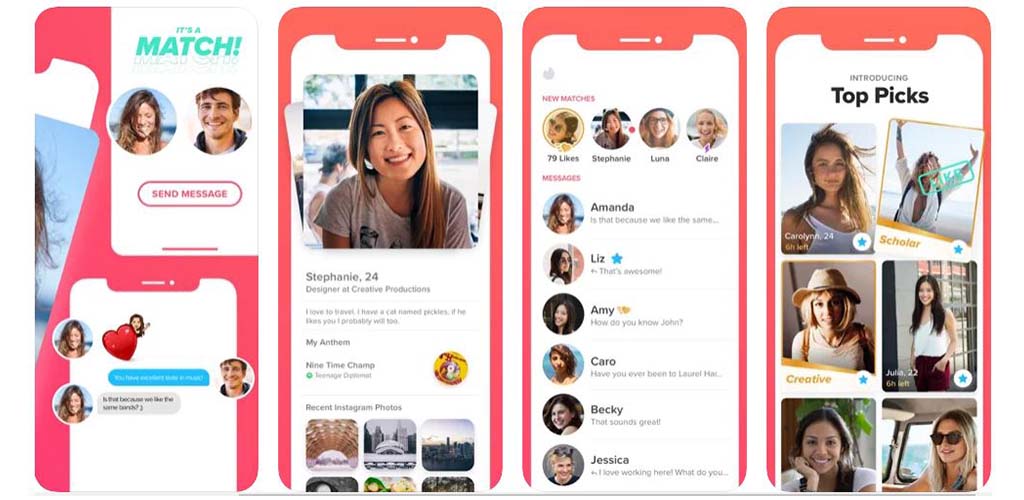 #5 – Tinder can be great for the young crowd
Tinder was created in 2012 and since its inception, it has become one of the most popular dating apps for young people. The app has been downloaded more than 100 million times on the Android Play Store alone, so it's safe to say you'll have plenty of options on Tinder.
Tinder started as an app for finding flings, and while it can still be used as such, many young people are finding long-term relationships on Tinder. As Tinder focuses heavily on looks, it can be harder to find someone with common interests, but it's not impossible.
Why Tinder has over 50 million active users
As there are so many users on Tinder, it continues to attract more and more people
You can choose from over 30 different gender identities on Tinder, so everyone is welcome
Great for young people as 30% of users are millennials
What we don't like about it
Only around 30% of users actually meet up with their matches
The app is appearance-based as the focus is on people's pictures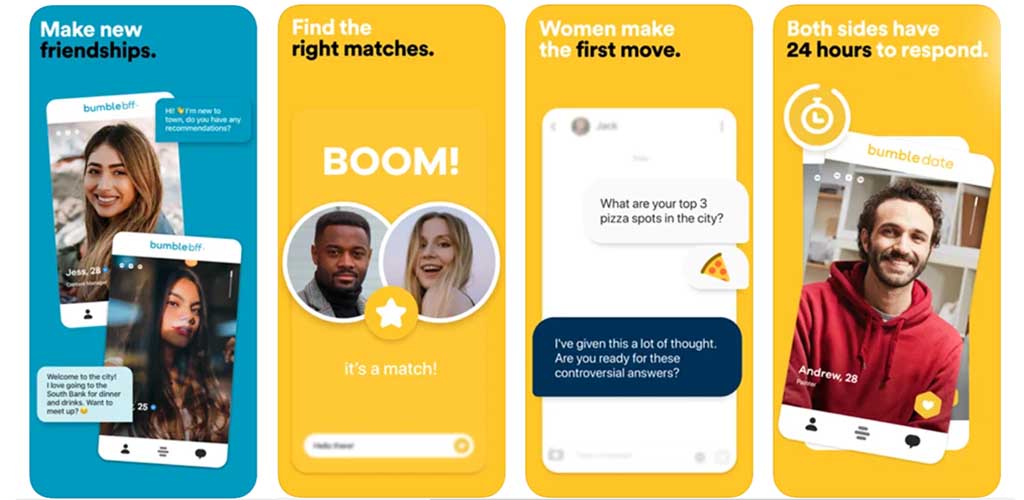 #6 – Bumble is a favorite among women
Bumble is one of the best Baltimore dating apps for women who are hesitant to start online dating. On the app, the woman has to message the man first. This allows women to control who can message them and who can't, as a man cannot message a woman until she reaches out first.
On Bumble, women don't need to worry about being bombarded by inappropriate messages all day long, which is one of the main things that put women off from online dating.
Why Bumble is one of the best dating apps in Baltimore
Women have full control over their matches and who messages them
Setting up an account and using the app are both extremely easy
There are a lot of young (20 to 35 years old) people using Bumble now
Why we can't say it's the best Baltimore dating app overall
Gender identity is limited on Bumble
For same-sex couples, Bumble functions as most dating apps do.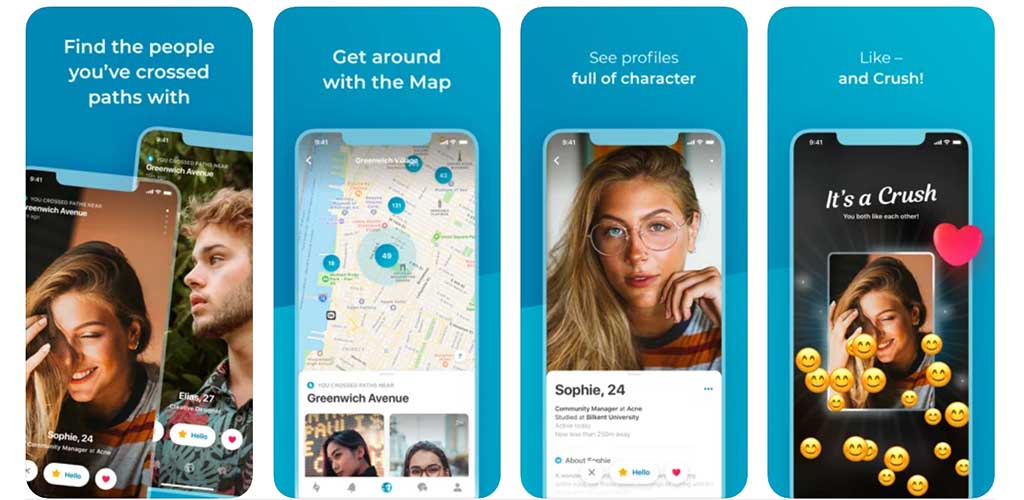 #7 – Happn is great for people on-the-go
Happn is the best app for people hoping to run into their true love at the grocery store. It is a location-based app that shows you the profiles of users who are in the same general location. Using Happn is thus one of the best dating apps in Baltimore for meeting people in your area.
With online dating becoming more popular, people are more hesitant to approach others in real life. Happn is the best of both worlds. You could see someone really cute walking down the street and check Happn to see if they have a profile you can match with.
Why Happn is great for Baltimore-based users
You won't have to travel far to meet your matches
Using Happn is free with the option to pay for more features
The app is easy to use and navigate
What we don't like about it
Those in smaller neighborhoods in Baltimore may have a limited dating pool
As your matches will be local, there's a high chance you'll run into them unplanned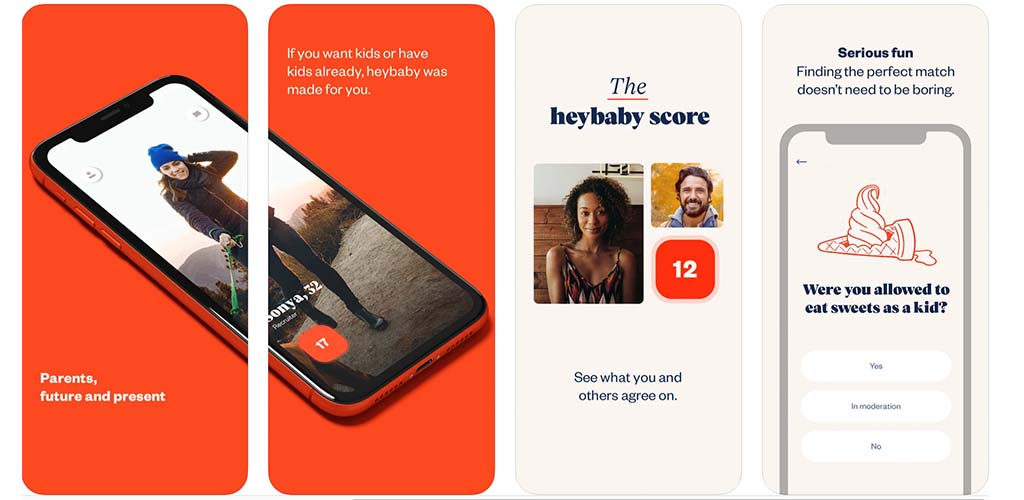 #8 – Hey Baby (iOS) is one of the best options for people with children
Hey Baby is made for you if you are a single parent or looking to start a family. Single parents often have trouble dating using traditional apps or sites centered around flings. Hey Baby is, instead, an iOS app designed to help people start a family. It's one of the best dating apps in Baltimore for anyone who's family-oriented.
Hey Baby uses a fun questionnaire to help match you with people you will be compatible with. You won't need to worry about how potential partners will take the news that you have kids, as everyone on the app will have like-minded familial ideals.
Why you should try Hey Baby
No one will judge you for being a single parent
The initial questionnaire is fun to complete rather than tedious
Everyone on the app will be people who have kids or want kids, so you won't have to worry about having that awkward conversation too early on
What we don't like about it
Hey Baby is only available as an iOS app
The dating pool is limited as Hey Baby is relatively new
If you are looking for more great guides to finding the right dating apps check these out: