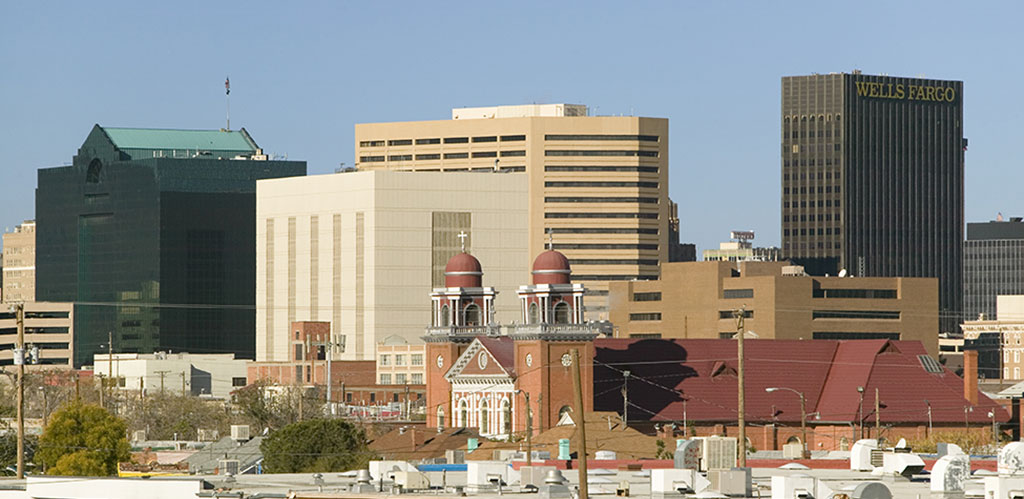 There's a famous, old Marty Robbins song about love and heartbreak in El Paso, Texas. The song is about a cowboy who falls for a beautiful young woman, but loses her and his life, in a shootout. While there may not be so many cowboy shootouts in El Paso these days, it can still be a hard place to fall in love.
But don't worry, we're here to help. We have made this list of all the best El Paso dating sites so that you can meet the right match without having to slog through the bars night after night.
8 premium El Paso dating sites to check out
Online dating makes it easy to narrow your scope and find that one, perfect person for your next hookup or long-term relationship. There are dating sites for every kind of person. So, don't let the city shoot you down. Instead, go sign up for one of these great dating sites.
Young urban professionals should look at Elitesingles.com
So you're a successful young man with a hip apartment, maybe in Union Plaza or some other desirable downtown neighborhood. You are way too busy to meet someone at the bars or even at work. But still, you want to date woman who shares your successful lifestyle and your urban aesthetic. Well, there is really only one site out there for you: Elitesingles.com.
One of the reasons that Elitesingles.com is one of the best El Paso dating sites is its gender ratio. It has more women than men on the site, which is a good thing if you are a guy looking for a date. And all of these women's profiles seem to be real, legit profiles (unlike on some other dating sites).
The site has an elegant design that fits its truly elite members. The women on the site are very well educated on average. As mentioned in our full review of Elite Singles, 82 percent of the women on the site have at least a bachelor's degree! So, if you are a yuppie looking for dating sites in El Paso, this is your one-stop connection.
Cougarlife.com is the perfect dating site for cougars and their cubs
If you are a young guy looking for an older gal, then you have to check out cougarlife.com. Of all the El Paso dating site, it's the best. Beyond Ages has reviewed over 100 different cougar dating sites in the last three years and have followed up to review the best ones in detail. Of all that research, courgarlife.com (which has a great free trial) has come out on top.
It can be really hard to meet an older woman, or for an older woman to meet a younger guy. All of the normal places where people meet their next date, like the bar, work or the university, are segregated by age. Many of us don't interact with people who are more than a few years younger or older than us and when we do, we can't exactly make a move. This is why online dating is so helpful and effective for cougar dating.
If you would like to learn more about all of the advantages of cougarlife.com, check out our full review of the site here, or just head on over and create a free account for yourself!
If you don't really want a relationship at the moment but are still looking to have a good time you should check out Adult FriendFinder (which has a free trial). There are other sites out there that are geared more toward hookups but this site is going to be the best bet for most people.
We put together a review of the proven hookup apps every year and they have been among the best for a while. With over 50 million members they are without a doubt the biggest. When it comes to finding a quick fling you want to have as many options as possible to make it as easy as it can be.
If you are looking for a long-term relationship this isn't the site for you. If short-term is what you want give Adult FriendFinder a shot. They have been around since 2006 and are by far the most established and used site for this.
Try Adult FriendFinder For Free!
If you're just looking for a hookup or more short-term fun you need to
try out Adult FriendFinder's free trial
. We've spent months and months testing out the alternatives (more than 100 other sites) and haven't found anything that gives most guys more options and better results. Give it a shot!
Christians will find their partner on Christian Mingle
According to statistics, nearly 60 percent of El Pasoans are religious. Of those, most of them are Christian. So, if you are Christian and looking for an El Paso dating site to help you meet another Christian, you are probably in good company. And Christian Mingle is the place to go.
You can sign up for a free, 10-day trial of this dating service to discover how they have connected over 25,000 people to their spouses. The site has a ton of testimonials and even a support forum where members can discuss their experiences and issues with dating and their Christian faith.
eHarmony is the best site for guys who love curvy ladies and BBW
Some folks like their partners to be bigger. If that's you, then head on over to eHarmony to meet a big, beautiful woman for your next date or hookup. It's the best of the El Paso dating sites for BBWs!
eHarmony does a fantastic job because they have a HUGE number of people using it. The site only matches you up with women who are looking for someone like you.
When you can use an extremely popular dating app that does all the work for you it's something special and is a big reason most guys have the best success with BBW using it. You need to check out their trial offer here.
The premium dating site for people over 50 is also EHarmony.com
Older folks need lovin' too! In fact, according to a Time Magazine article, women's libido grows stronger as they age. If you're an older man or woman looking for free dating sites in El Paso, here's the scoop: eHarmony.com!
It's a little bit ironic that one of the oldest players in the online dating game is the best place for the 'oldest players' but it makes sense. Older folks want security, ease and comfort. With so many years of service under their belts, eHarmony can really deliver. They have a special "Compatibility Matching System" that, as they say on their site, "does the work for you by narrowing the field from thousands of single prospects to match you with a select group of compatible matches with whom you can build a quality relationship."
Locally owned matchmaker services in El Paso
This list of the best dating sites in El Paso wouldn't be complete without mentioning a few locally owned services that cater just to locals. One of those services is ElPasoSingles.net. This company has a network of scouts and recruiters who work throughout the El Paso metro area to find the perfect match for each of their clients. You can get started with their service by requesting a consultation and they will call you within a day or two to begin an in-depth interview process.
Another local service is called Texas Singles, and they offer a statewide matchmaking service. If you want to expand your horizons past El Paso, this company works in other major cities like Austin and Houston.
If you are looking for more great guides to finding the right dating apps check these out: