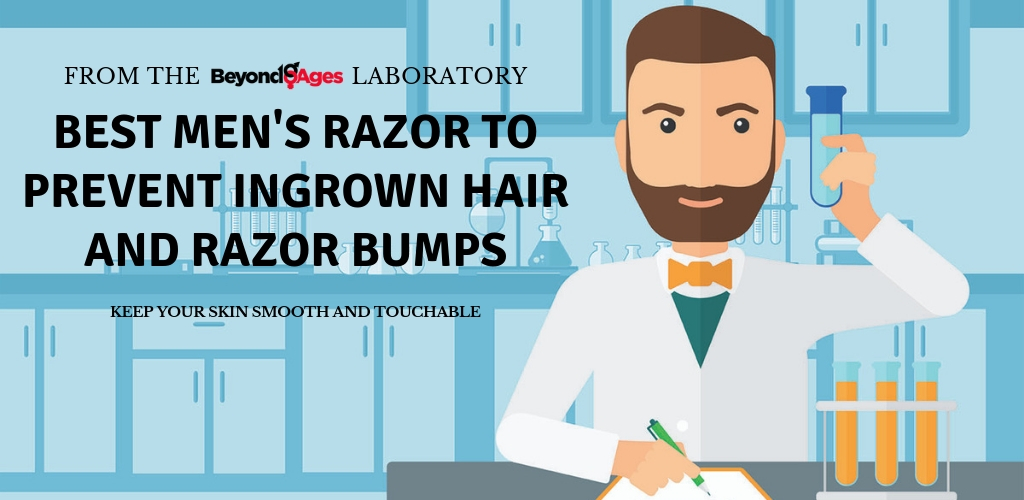 Dating can be a difficult space to navigate, especially if you are suffering from ingrown hair and razor bumps. But with the best men's razor to prevent ingrown hair and razor bumps, you can go out with confidence without being concerned that your date will be put off by angry-looking razor bumps on your cheeks.
Ingrown hair and razor bumps are one of the most painful and troublesome fallouts of regular shaving. Some people are affected by these skin issues more than others. But thankfully, with the right razor, you can say goodbye to those painful issues.
You'll start noticing your skin clearing out within a few weeks of using the right razor. No longer do you have to give in and grow a full beard if you don't want to. You can have a healthy, comfortable shaving routine without being in pain or feeling embarrassed about the state of your skin.
The best men's razor to prevent ingrown hair and razor bumps will help your dating game so much by taking care of all these issues. But how do you find the right razor?
Things to consider before buying
The following are a few things you will need to consider before buying a razor that prevents ingrown hair and bumps:
Price
The budget is, naturally, a topic of concern before buying any product. A razor does not necessarily have to be expensive though if it is a razor specifically for sensitive skin, you may have to pay slightly extra. If you are looking to get an electric shaver (which may be a better option as it does not cut as close to the skin compared to a manual razor), the price may be slightly higher. But you can surely find something within your budget even among electric razors.
Quality of Shave
Now, if you are prone to ingrown hair and razor bumps, the quality of the shave is extremely important. You need a razor that gives you a close shave but does not cut too close to the follicle root. This is something multi-blade cartridge razors are often guilty of doing as they cut below the surface of the skin and pull at the hair in an uncomfortable way. If you are using a manual razor, a single blade razor is the best option for you.
You also want a razor that is not as aggressive and does not put too much pressure on your skin while shaving. You can find plenty of such options amid single blade manual razors and electric shavers.
Ease of Use
The razor should be adjustable and should preferably have different settings so you can decide how aggressive you need the shave to be. Several manual, single blade razors have a knob which let you set the blade gap and decide the intensity of the shave.
The razor should also be easy to clean as the more clogged the blades get, the duller and more ineffective they will be.
Best Men's Razor to Prevent Ingrown Hair and Razor Bumps
The following are some of the best men's razors to prevent ingrown hair and razor bumps. The products have been divided into three categories: 'Best bang for the buck' to get you where you need to go without spending your full budget; 'best of the best', which showcases the Cadillac model; and 'best value' so you don't blow your whole budget on a razor.
Best Bang for the Buck: Merkur Futur Adjustable Double-Edge Safety Razor | $62.50 | Buy Now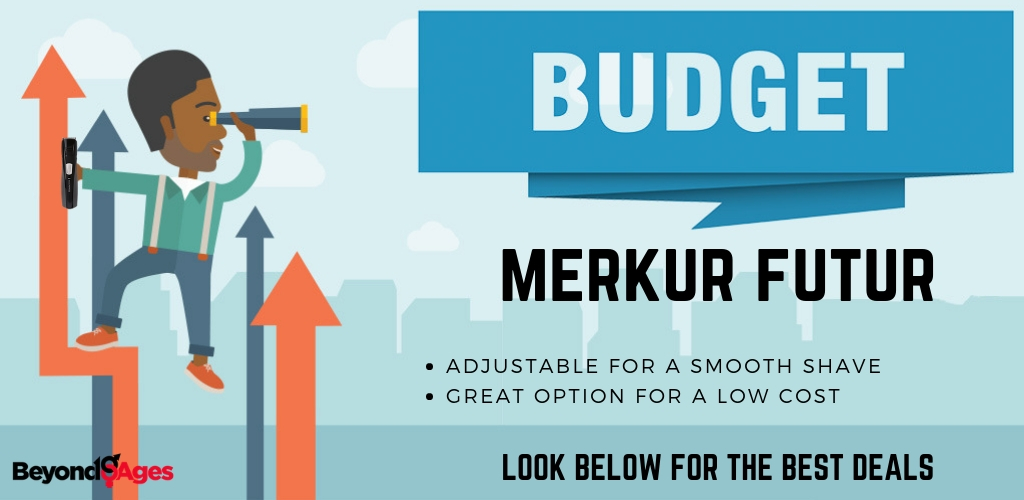 The Merkur Futur Adjustable Double-Edge Safety Razor is a great single-blade razor to give a close shave. It doesn't tug or pull at the hair or cause unnecessary friction. The razor is fully adjustable and allows you to choose from six different types of blade gaps. This flexibility lets you decide how much pressure you want to apply during the shave. If you are already nursing razor bumps or are prone to ingrown hair, you would want to shave with a gentler setting. To be able to choose the setting is especially important for sensitive skin.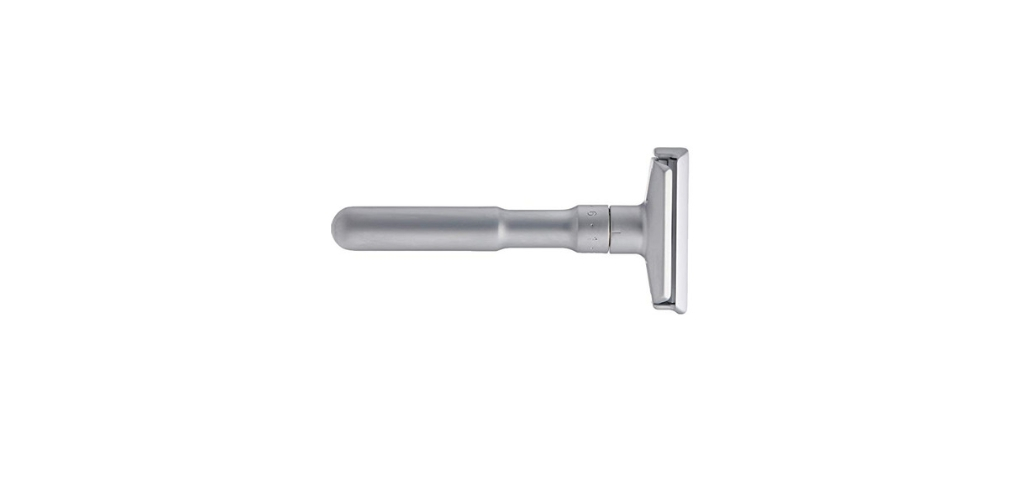 You can also adjust the razor mid-shave so while shaving if you need to switch to a milder setting to shave a sensitive area, like the neck or near the jawline, this razor is ideal for that! The problem of ingrown hair and razor bumps, as explained before, arises when the razor cuts too close to the hair follicle root. If you have coarse or curly hair, the hair tends to get trapped and begins to grow inwardly, causing painful bumps. This is typically a problem that arises with multi-blade or cartridge razors as they tend to cut underneath the skin and pull the hair out from the root.
With the Merkur Adjustable razor, you get a unique snap-cap design with an adjustable closed comb which gives you a smooth shave without irritating your skin. In fact, you can even use the razor on a milder setting to shave your head, legs and other parts of your body. Rest assured that this German-manufactured razor will elevate your dating life as you stride with confidence, without angry looking razor bumps and painful, ingrown hair.
Best of the Best: Braun Electric Razor for Men/Electric Shaver, Series 5 5190cc | $149.94 | Buy Now
This electric razor from Braun's Series 5 is great for using on sensitive skin. It delivers a powerful performance while also taking care of your skin and ensuring it is gentle on skin that needs special care. The AutoSensing motor manages to give you an efficient shave in a single stroke, no matter what the density of the beard. The 8-D comfort flex head provides constant skin contact, even in areas that are typically hard to reach, like the neck or near the jawline. Thanks to the FlexMotion Technology, the shaver needs to apply less pressure and still manages to give a great shave. Less pressure means less friction and more overall happiness for your skin.
The shaver is also 100% waterproof so you can even enjoy a refreshing shave under the shower. This is great for those with sensitive skin or those who are prone to ingrown hair, as a hydrating shaving product can really change your grooming experience. A warm water shave with a gel is actually the perfect way for you to ensure your skin remains hydrated and protected while you shave. With this razor, you can do both wet and dry shaves with ease.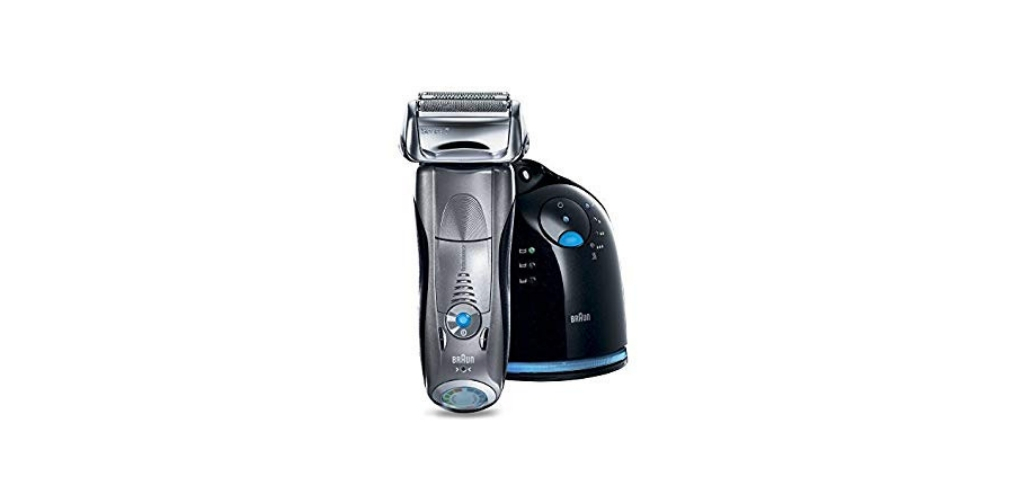 To prevent razor bumps and ingrown hair, it is important to preserve the sharpness of the blades by declogging the razor every time you use it. With the Braun Electric shaver's unique four-action, alcohol-based 'clean & charge' station, it cleans, lubricates and charges the razor all at the same time, this should not be a problem. The UltraActiveLift also manages to lift and cut flat-lying hair. This is helpful as the blade does not cut too close to the skin — it simply lifts the difficult hair so the razor can cut it easily without leaving stubble behind. By doing this, it does not leave short, sharp hair which could potentially grow inwards and cause pain.
The Merkur adjustable safety razor and the Braun electric shaver are extremely different — one is a safety razor, another is an electric shaver. But at the core, what they are attempting to do is the same: Give the best possible shave for sensitive skin. But where a manual razor may overdo the pressure or irritate the skin too much, an electric razor does not cut that close to the skin as to irritate it.
Best Value: Bevel Safety Razor | $36.74 | Buy Now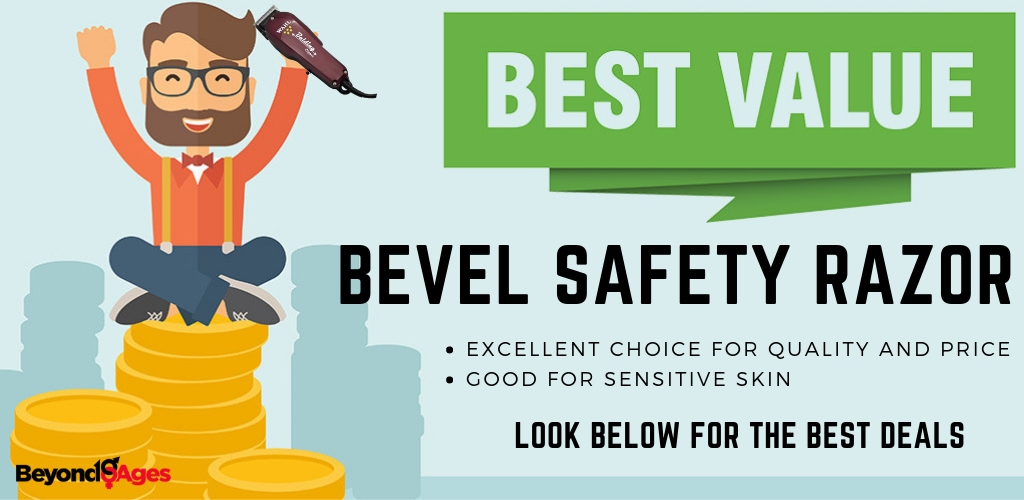 The Bevel Safety razor is one of the most reliable double-edge razors available in the market. It is designed specifically to shave at the skin level and not below so you get an irritation-free shave. There is no tugging or pulling of the hair which causes unnecessary friction and leads to inflammation. With only four weeks of use, you will start noticing clearer skin.
The razor has been re-engineered especially to cater to people with coarse and curly hair, as they are the most prone to ingrown hair and razor bumps. The razor weighs 3.2 oz and has a four-inch long handle that offers you a great grip. Just let the weight of the razor guide you and do not apply too much pressure. Ideally, you should shave in the direction in which your hair is growing. The matt texture and solid brass quality of the handle also make it easier to get a steady grip.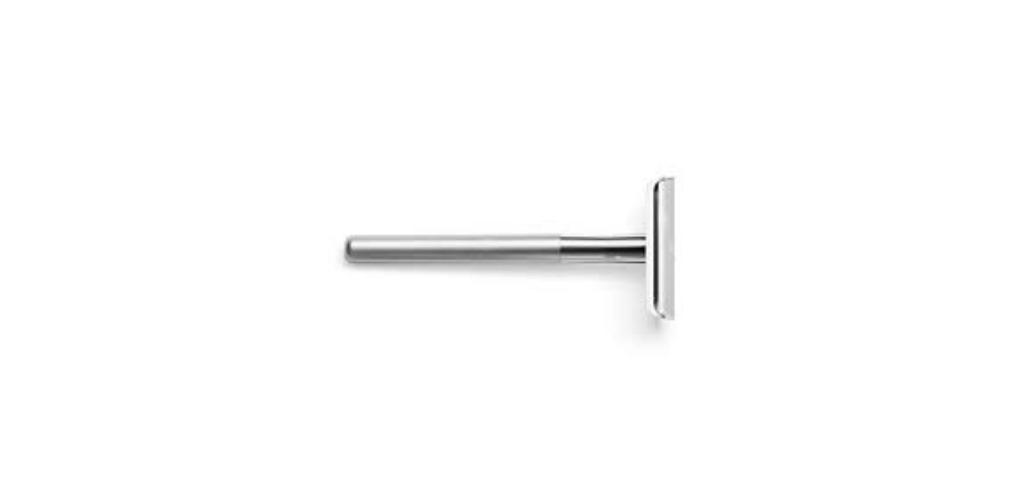 By shaving only close to the skin and not below the surface, the razor allows the hair to grow out naturally instead of curling and growing inwards. It is also a great product for you to shave your head with. But while there are a lot of good things the razor has to offer, there are a few shortcomings too, especially when compared to the other two products.
For starters, the razor is not as adjustable as the other two products mentioned. Despite being a manual razor, the Merkur safety razor is extremely intuitive and flexible. The Braun electric razor, of course, is extremely intelligent. In this regard, the Bevel safety razor falls slightly off the mark. While the Braun electric shaver may be too pricey for some, the Merkur safety razor is a decent second option for you to go for. But if both those seem too out of your budget, the Bevel safety razor is a perfect candidate.
Overview of the Best Men's Razor to Prevent Ingrown Hair and Razor Bumps

Dating is complicated enough without you carrying the burden of sensitive skin and razor bumps that scar your face. With the right type of razor, however, you can be more confident about how you look and take more self-assured steps. The following is a synopsis of everything covered so far:
| | | | |
| --- | --- | --- | --- |
| Award | Product | Price | Buy Now |
| Best Bang for the Buck | Merkur Futur Adjustable Double-Edge Safety Razor | $62.50 | Buy Now |
| Best of the Best | Braun Electric Razor for Men/Electric Shaver, Series 5 5190cc | $149.94 | Buy Now |
| Best Value | Bevel Safety Razor | $36.74 | Buy Now |