With nearly half a million people, you would think dating in Oklahoma's second-largest city would be easy. If you haven't found that to be the case, you aren't alone. Every week, more and more locals are turning to online dating to help them navigate their romantic (and sexual) options. And they all have the same question: which are the best dating apps in Tulsa?
Here's some good news for you, reader: we've done the work to find the answer for you. You don't need to waste your time and money trying out every site and app on the market. We've got the 411 on which sites are right for you, whether you're looking for love or a casual fling. These are the best of the best.
Sick of hitting up Unicorn Club every weekend in hopes of getting a number? Read on. This guide will help you find what you're looking for, and it won't empty out your wallet.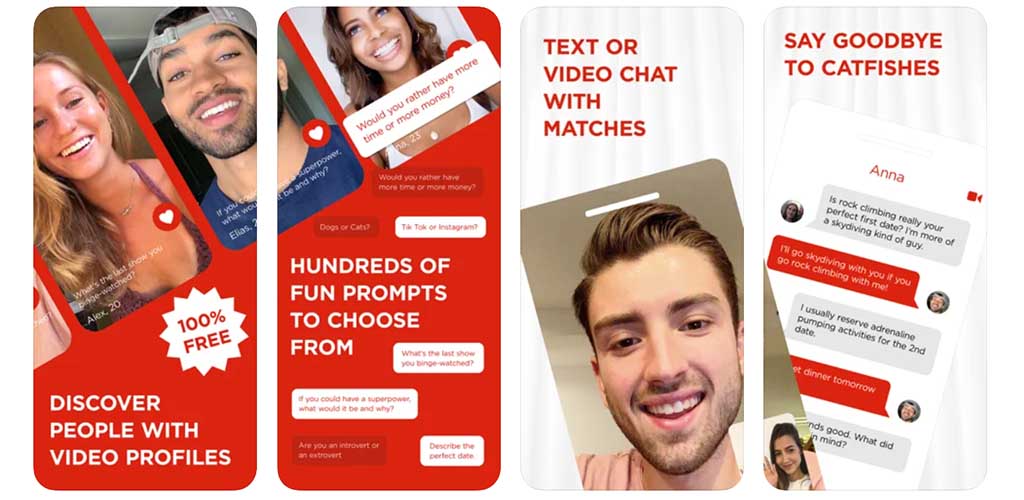 #1 - Curtn (iOS) is one of the best dating apps in Tulsa because it knows a video is worth a thousand pictures
Curtn offers a simple twist on the standard dating app profile, but it may be a game-changer. Besides the usual pictures and bio, Curtn profiles include user-generated videos. Users record themselves responding to various prompts or just talking about themselves. It's a feature that is likely going to change dating apps. Don't be surprised if all apps are doing this in a couple years.
There are many reasons to appreciate the video profiles. We've all been on dates where the person didn't look anything like their (heavily edited) photo. It's harder to hide what you look like with in a video. Plus, it lets potential dates get a clearer idea of your personality and style. It's time for a little more truth in advertising, and Curtn is here to bring it.
Why Curtn is worth trying
Gives users a better idea of what they're getting themselves into on a first date
For people who are more charismatic in person than on paper, video bios are a great improvement
Videos are a fun and flirty way to introduce yourself
Why you won't like it
Some people shine in videos; others look awkward and uncomfortable. Are you the latter?
They're working on an Android version, but so far it's iOS only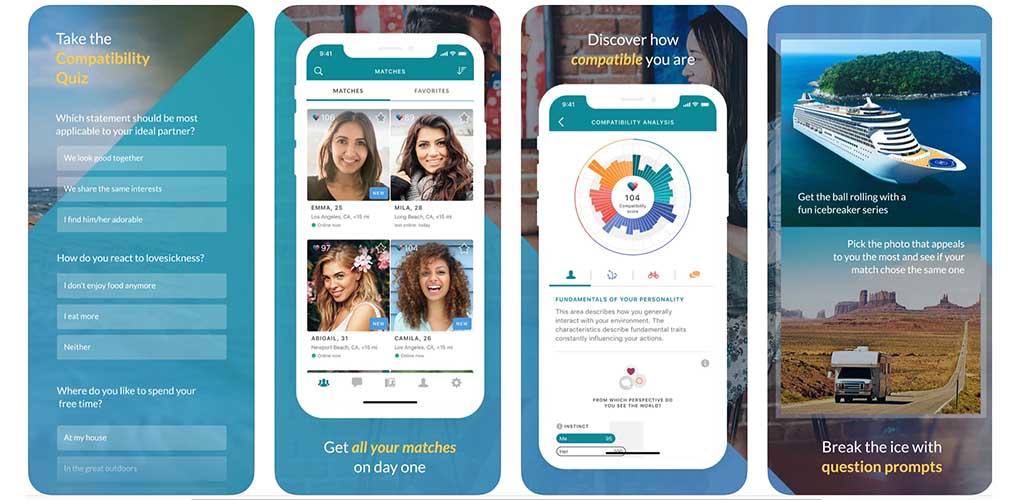 #2 - eHarmony (Android; iOS) wants you to find a long-term relationship
If you've looked into online dating even a little bit, you've almost certainly come across eHarmony. People ask us all the time if this site is the real deal. They think it's too good to be true. Well, we can state unequivocally, eHarmony is one of the best dating sites in Tulsa for finding lasting love. There is no site out there that has a better track record of matches leading to marriage.
eHarmony accomplishes this with their thorough questionnaire and proprietary matching algorithm. The sign-up process requires that you spend at least 20 minutes building out your profile. This helps ensure that your matches – usually between five and seven a day – are based on something substantial. It also dissuades people who aren't serious about finding love from wasting their time.
If you're ready to find the love of your life, eHarmony wants to be your guide.

Why eHarmony is among the best dating sites in Tulsa
With 35 million users, it is by far the most popular and best Tulsa dating apps to find real love
The user interface for both browsers and phones is intuitive and easy
After two decades of improving their matching algorithm, it's the best on the market
Reasons you might not like it
A lot of people give up on the sign-up process because it can be exhausting
There's nothing wrong with just wanting a fling, but that's not what this site is for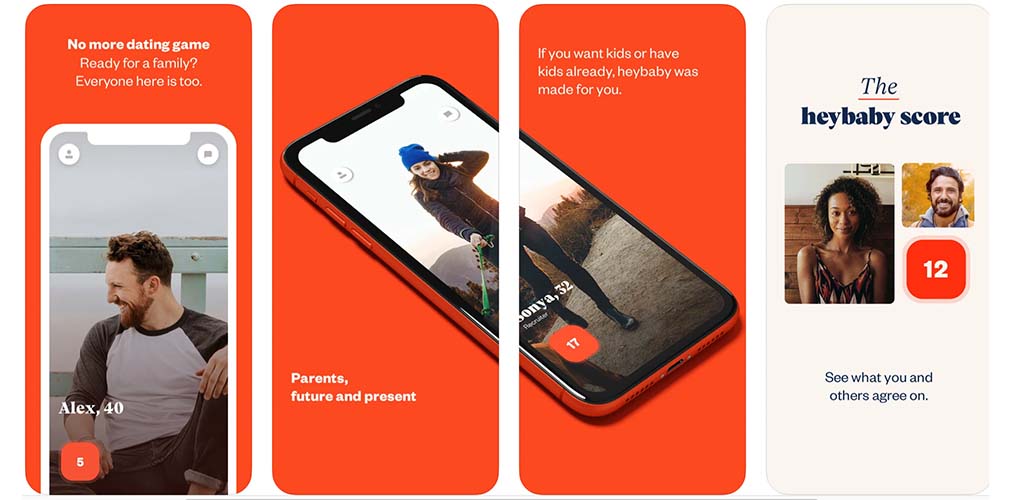 #3 - Heybaby (iOS) is among the best dating sites in Tulsa for single parents
It's strange that so much of modern dating can feel absolutely antithetical to having kids. It used to be, people coupled up specifically to start a family. These days, if you're someone who wants kids – or already has them – dating online can be a serious struggle. At least, it had been until Heybaby came on the scene.
Designed for people who want or have children, Heybaby is among the best dating sites in Tulsa for family-minded daters. The user base is made up of single parents and those who are ready to have children. On this site, there's no more having to hide the biggest part of your life. You can comfortably be honest about yourself and your home life, knowing it won't be a turnoff.
Why Heybaby is one of the best Tulsa dating apps
The user base is made up of people who think long-term and want a real relationship
Single parents don't have to worry about on which date they'll mention their kids
If your goal is to have kids, you'll meet others with the same intention
Why you should skip this site
It isn't a site for casual dating, so don't waste your (or other people's) time if that's all you want
It's another dating site that only has an iOS app

#4 - AFF is the easiest way to find a fling
AFF should be your first choice when you're not looking for a relationship but still want some fun in the bedroom. We've tried a lot of different apps for this (most are awful) and only a couple have proven to work over and over. Tinder is great if you're under 25 but once you get beyond that AFF has shown the best results out of any dating site in Tulsa we've tried, especially for guys.
One of the things we've really liked about this app is that they do a really good job of helping you find EXACTLY what you're looking for. Everyone on this site is looking for the same thing so you can save a LOT of time that you would waste on other sites. If you're 25+ and want to take someone home this is your app.
Why you should try AFF
They have a massive number of users on their app (over 50 million)
We've seen guys have the best success using it, especially those who aren't super good looking and didn't do well on Tinder
It's very straightforward and easy to use
What we don't like about it
Many users can only access via web app
The app is a little dated and not as polished as some others
Sometimes people are a little TOO upfront with what they want
You Can Try AFF Free!
If you're just looking for short-term fun, you need to
try out AFF's free trial
. We've spent months and months testing out the alternatives (more than 100 other sites) and haven't found anything that gives most guys more options and better results. Give it a shot!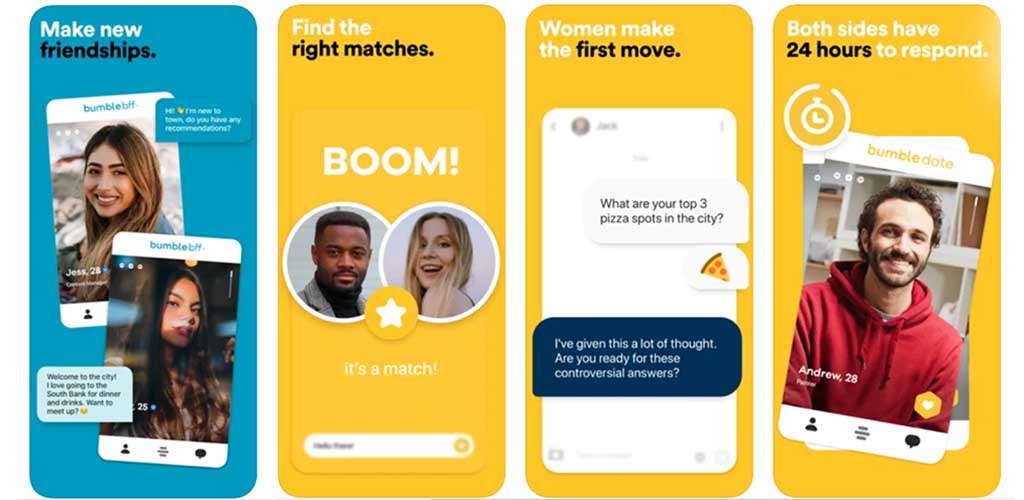 #5 - Bumble (Android; iOS) is one of the best Tulsa dating apps for women
One of the things that make so many women detest dating apps is the constant barrage of noise. They know some guys aren't serious, they're just spamming "Hey baby" to every matched account. As a result, most women on dating apps have an inbox full of messages they'll never answer. And then guys are annoyed when these same ladies don't respond to their unoriginal message.
Bumble flips the script by requiring female users to write first. It may seem like a minor change, but it makes all the difference. Not only do women say it's a more enjoyable experience, but men appreciate not needing cheesy opening lines. Bumble is easily one of the best dating apps in Tulsa for women, but it's also popular with male users.
Why Bumble is worth trying
For women, it cuts down on the unwanted and creepy messages
It's still a great app for both casual and more serious dating
Men don't have to worry about making the first move
Why we weren't 100% sold
Other than the message gimmick, it's basically just a slightly classier version of Tinder
It turns out, women can be just as bad as men at thinking up an interesting opening line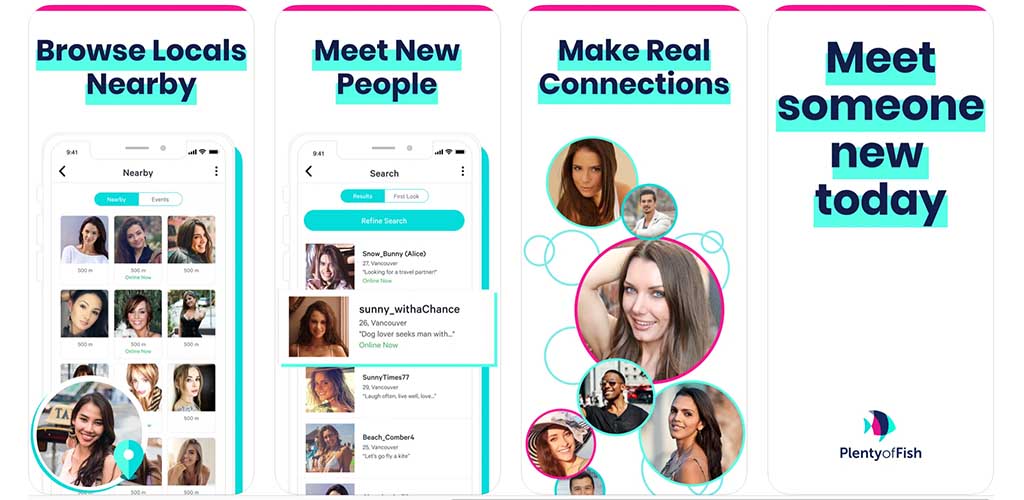 #6 – Plenty of Fish (Android; iOS) is the biggest free dating site
Though you might have never used it, Plenty of Fish has been steadily building its reputation for years. It currently has the largest user base in the country, which surprises many people. Even if it doesn't have as much name recognition as some other apps and sites, though, POF is massive. A big part of its popularity is that, after all these years, it's still a great free site.
POF doesn't do much to distinguish itself from other online dating platforms, but it doesn't need to. With around 100 million users worldwide, it's biggest selling point is its nearly unparalleled popularity. It's easily one of the biggest, and therefore best, dating sites in Tulsa. If your goal is to meet a lot of different people, POF is a surefire way to achieve that goal.
Why we would recommend POF
You can send messages to anyone on the site for free
Even the premium subscription prices are pretty reasonable compared to other sites
Whatever your taste or preference, you'll find what you're looking for
What could be improved
The downside of a huge user base is a lot of spammy and zombie accounts
There aren't many extra features to show off your personality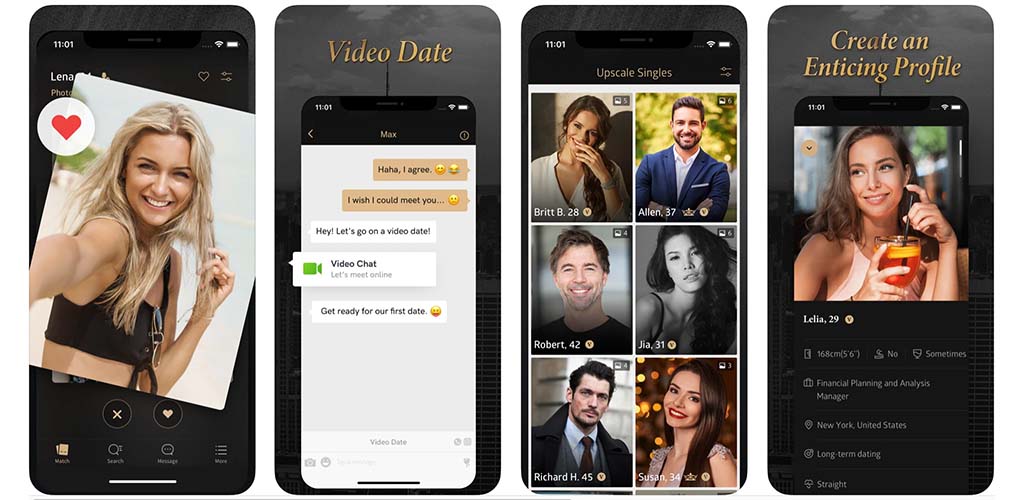 #7 – Luxy (Android; iOS) is how Tulsa's elite meet
For Oklahoma's wealthy and elite crowd, dating and networking are essentially the same thing. Luxy is a new dating app that understands that. Designed specifically for the rich, Luxy is as exclusive as it gets, which is what its millionaire base loves it. If you're among the upper echelon of society, this will be the best dating app in Tulsa.
Luxy is serious about maintaining its elite client base. They have strict rules on what can and cannot be done on the site, including prohibiting sugar daddy/baby transactions. This isn't a site for meeting a wealthy benefactor. It's all about creating a digital space that is as much a private club as it is a dating app. Think you can get in?
What Luxy gets right
It's focused on high-quality users, not a high quantity
They do a pretty good job of filtering out any accounts that don't meet their community standards
For Tulsa's elite, it's a great way to network and grow your influence
What will be a turn off to many users
You can sign up for free, but don't expect any luck until you pay for a membership
It's a small local user base, but if you're the target demo for this app, you probably knew that already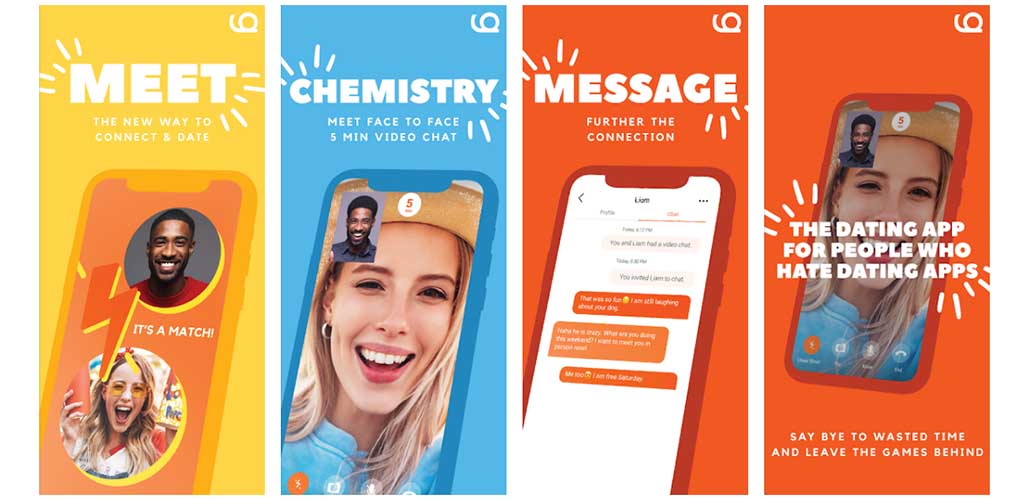 #8 – Graze (Android, iOS) is a great dating app for busy people
One of the most common complaints we hear about online dating – from men and women – is how time-consuming it is. You might enjoy texting with someone on a site or app. But you still have to meet in person to see if you really do have chemistry. Nine times out of 10, the real-world experience disappoints, and you've wasted a night (and weeks of text flirting).
Graze was invented exactly because of that problem. Its distinguishing feature is the five-minute video date. Instead of meeting in person or sending emojis back and forth for weeks, you can meet face to (digital) face. It's a clever update on the standard dating app, and one that makes a lot of sense these days, especially. If you've got a packed schedule, Graze is a welcome time-saver.
Why it's one of the best dating apps in Tulsa
You won't have to waste a lot of time (and money) on bad dates
The five-minute video chat is a surprisingly effective way to get to know someone
All users must be verified before using the video feature, so spam isn't an issue
Why you should hold off
If you struggle to feel natural while video chatting, this isn't for you
This app hasn't been around long enough to build up a sizeable user base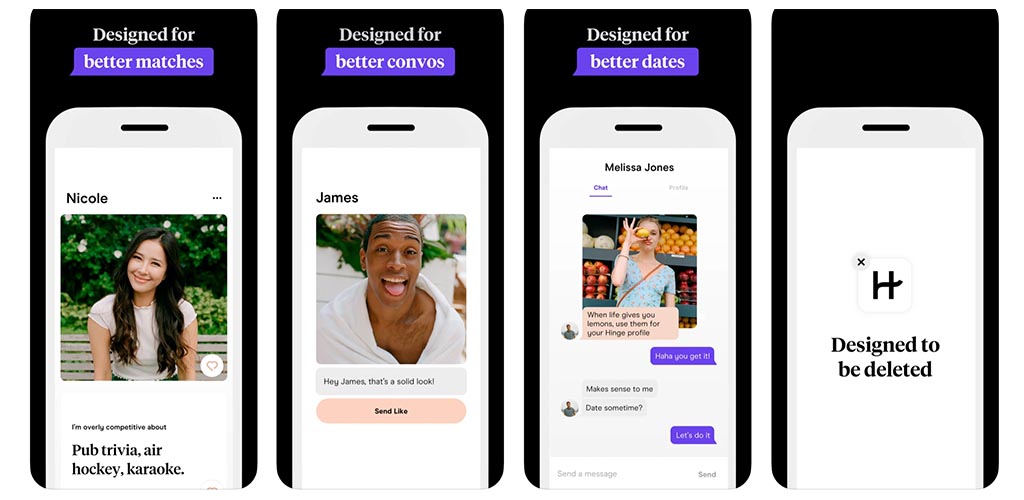 #9 – Hinge (Android; iOS) has a young and hip clientele
When it first launched, the original gimmick of Hinge was using Facebook associations to connect users. The idea was to help ensure the person on the other end of the connection was a real person. A Facebook account is no longer needed to use this app, but the app is still focused on quality connections. Among dating apps, it has one of the highest success rates for lasting relationships.
While Hinge's layout and design has more in common with Tinder than eHarmony, it's still more than a quick-swipe app. The profiles are designed to be straightforward but still more informative than most apps. The app includes helpful and fun prompts to encourage a more unique bio. Hinge also learns about you as you use it so it can help bring you more compatible matches.
Why Hinge is a great app
It's one of the best dating apps in Tulsa for younger people who want a relationship
It has a user-friendly interface that will be familiar to anyone who has used other apps
The "most compatible" feature aims to match you with someone who fits you
What we don't like about it
You'll have to pay to see the "most compatible" matches
It limits how many people you can meet in a day
If you are looking for more great guides to finding the right dating apps check these out: