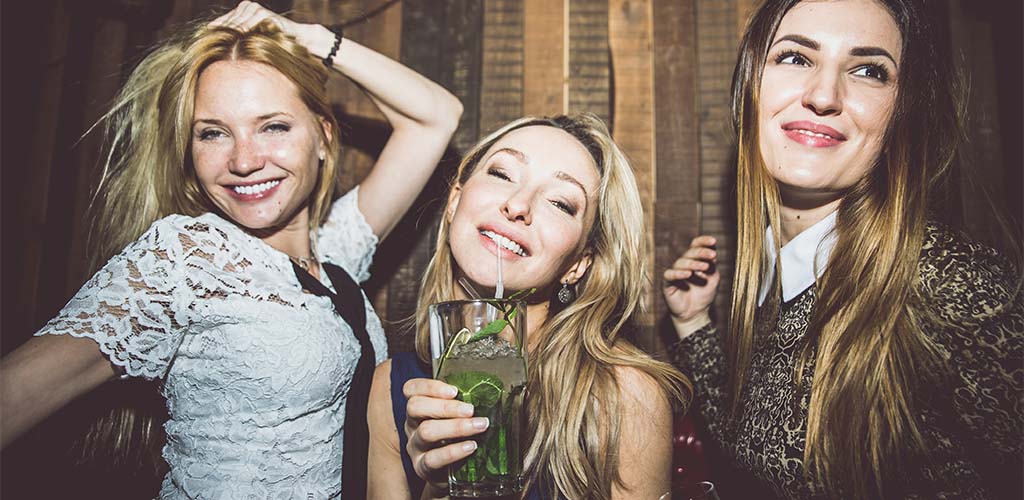 Our nation's capital is wilder than most people realize, and we don't just mean what happens behind Senate doors. With a mix of hot professionals, fresh college grads and tourists on the prowl for a good time, DC gets hopping. Whether you prefer the many Washington DC hookup apps or you're more comfortable in the bar scene, there's a lot to like here.
Unfortunately, everyone has a dry spell from time to time. We've all been hanging out in one of the supposedly sure-fire hookup bars in DC and felt invisible. There's a reason for that. When it comes to getting laid in Washington DC, one size does not fit all. You need to be more selective.
That's where we come in. For our friends from Barnaby Woods to Brentwood, we have created a list of the best DC hookup apps, sites and bars so you don't waste your time. Even if you're way out in Winchester, you can use these tips to make your trips into the city more productive. There's no need to spend another night going it alone.
Even if you're a student at Georgetown or GW, you can strike out more than you score. That shouldn't be the case in a city of over 700,000 people, but it's true. We're here to fix that. Download one of our favorite apps or head to the finest DC hookup bars and your batting average will be better than the Nationals.
Let us know how it goes down in the comments (and don't forget to pack a rubber).
Our Favorite Washington DC Hookup Apps & Hookup Bars
Even if you're not feeling the bar scene tonight, that doesn't mean you have to be alone. Read our list of the best hookup apps and bars in Washington DC.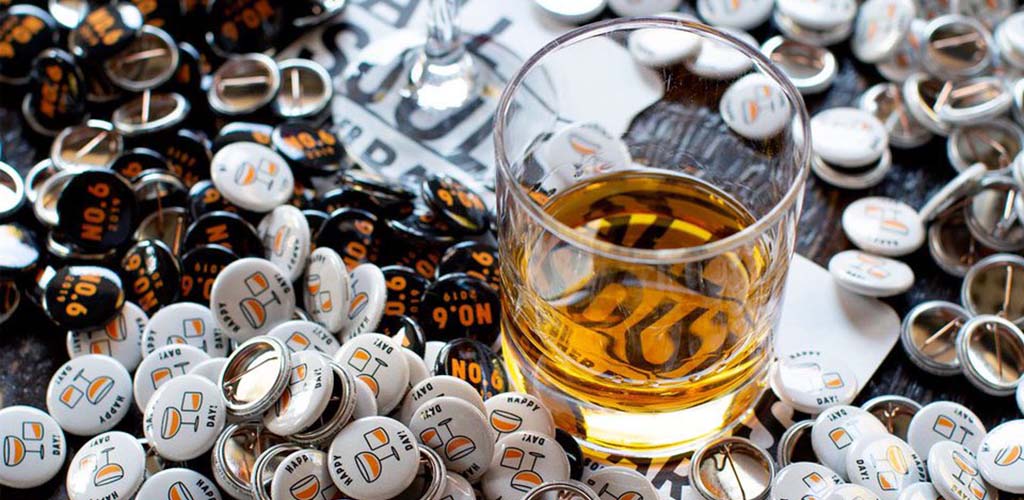 @allsoulsbar
All Souls is fun, cool and welcoming
A dive bar with the soul of a cocktail lounge (or is it the other way around), All Souls is by far one of the most laid-back and fun hookup bars in DC. The creators of the bar have decades of experience in the industry, and it shows. While the cocktails are expertly crafted, they dispense with the cutesy hipster names and just give them numbers (try the No. 6).
The atmosphere in All Souls is what really makes the place ideal for a late-night rendezvous. It doesn't get overly crowded and there isn't live music to talk over. In fact, their jukebox is probably our favorite part of this bar. The mix of jams on the speakers gets everyone in a good mood, and we all know that a great ambiance can get you laid in Washington DC.
Adult FriendFinder has proven to be the most reliable way for guys to find hookups in DC (try it free)

Adult FriendFinder is the original hookup app, and the one with the biggest user base. It has over 90 million active users built up over more than 10 years of being the best of the best. AFF isn't pretending to be a normal app for meeting women. It is, for now and always, a hookup app, and that's why it works so well.
There are very few quality options when it comes to apps and Adult FriendFinder is in that rare group. A group of apps that are useful to BOTH men and women. If you are thinking about trying out one app it should be this one. It's easy to use, has the best results we have seen, and is free to try. How can you beat that?
AFF is genuinely a global phenomenon, as proven by our annual list of the best hookup apps and sites. It has been on top for three straight years, and we doubt it's going anywhere soon. While people of all ages are on the app, men and women in their 30s are especially fond of this hookup app. It helps that you don't have to be an Instagram model to get laid with AFF.
AFF has been the top option we've seen for finding hookups, especially for guys who haven't had great success elsewhere.
Users of Adult FriendFinder tell us they would use this app before any other. That's why, in DC at least, this is the hookup app we'd recommend for pretty much anyone, whatever their tastes.
Try Adult FriendFinder For Free!
Using
this link to Adult Friend Finder's free trial offer
you can check out exactly why so many guys have had such great success finding hookups using it. It really is the best option for most guys that we've found, especially when you're not super good looking.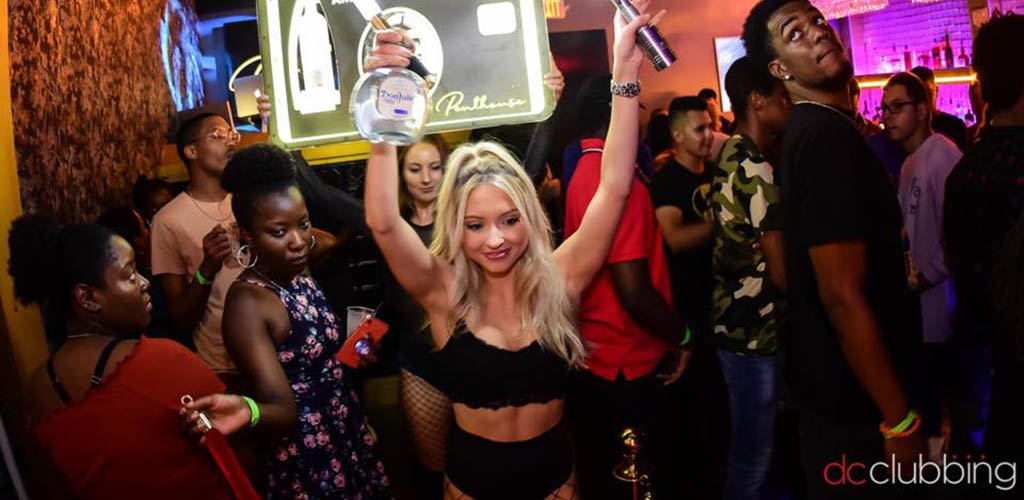 @ultrabardc.com
Ultra Bar is our top pick for the best bar to get laid in Washington DC
True, Ultra Bar is a club, and that can be an intimidating type of place to meet new people. Hear us out, though, because Ultra Bar is actually a great hookup club. Part of its appeal is that the crowds are diverse and all looking for a fun time. Whether you show up for Hip Hop Thursdays, a Ladies Night or one of other fun events, the crowds get wild.
This isn't one of those quiet, intimate bars, so you'll need to bring your best game to the dance floor. That's fine, though, because it means you can impress with your moves, not your words. If you know how to shake it and can get loose, you'll find Ultra Bar to be one of the most welcoming hookup bars in DC.
For women over 35 and the men who love them, Cougar Life can get you laid in Washington DC (try it free)

No matter what age you are, there is something enticing about a woman over 35. Her maturity, sense of self and experience are extremely sexy. That's why so many guys in their 20s, 30's, and beyond are turning to Cougar Life.
Cougar Life provides the simplest way for men to meet older women, which is why it's the most widely used cougar app across the whole United States. In our annual review of the top cougar apps and sites, this site is the regular favorite. If you're seeking an older woman, this is unquestionably the best DC hookup site. We have tried out all the top cougar bars and other spots to meet a cougar in Washington DC and have had a great experience.
The reasons for Cougar Life's superiority are numerous. First, it has more than 7 million global members, making it the largest app of its kind. These members include men of all ages, because older women are tantalizing to everyone. It also helps that using a hookup app eliminates the social awkwardness for both men and women. Older women often face social stigma if they pursue younger guys, but not on Cougar Life. That's the whole point, after all.
Approaching an older women at a bar always has risks ("Will she laugh in my face," you might wonder), but Cougar Life eliminates that concern. Every women on the app (and there are a lot) is there for the same reason. Still, if you worry that you don't know how to properly wine and dine a mature woman, take our course on dating women over 30. You'll be a cougar's dream date.
Try Cougar Life For Free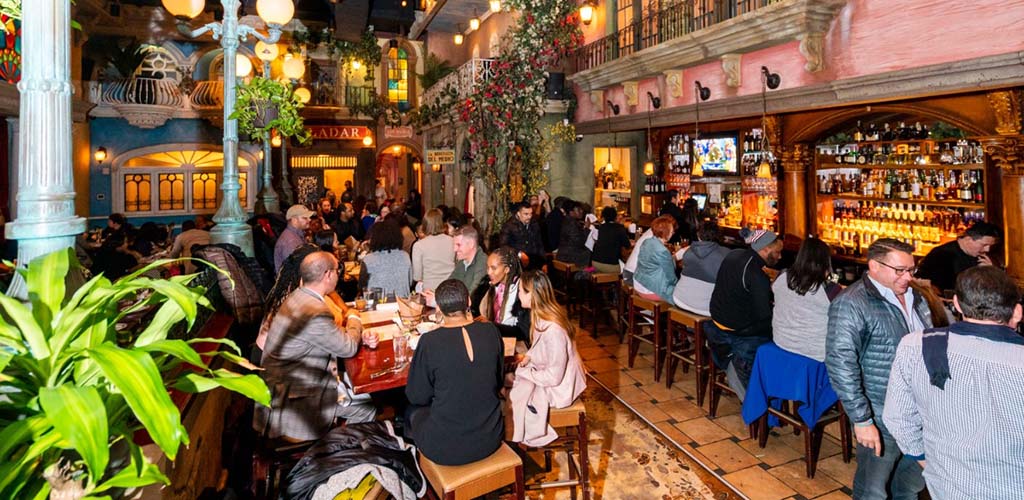 @CubaLibreRestaurantDC
Cuba Libre brings spice to your nightlife
While Cuba Libre is technically a chain, with locations in four cities, it doesn't feel corporate. Located a few blocks up from the National Mall, this restaurant-slash-bar is open late on weekends and draws a fun-loving crowd. Sure, families enjoy the great lunch and dinner options, but make no mistake, this place gets hopping when the kiddos go to bed.
The decidedly Latin flavor is a big part of what makes Cuba Libre a surprisingly effective hookup bar. The beautiful women come in droves to dance to the Latin beats which can make this one of the better options for finding a hookup tonight. Even if you're not particularly graceful on your feet, you'll want to be here Friday and Saturday night. If nothing else, grab yourself a drink and you'll see why Cuba Libre is the best bar to get laid in Seattle
Sexy fun is the whole point of Tinder

You've heard of Tinder. Everyone has. You've probably even heard that it's where you can get laid in Washington DC the easy way. Odds are, though, you've found it lacking and have been wondering what all the hype was about. Well, we can explain.
Tinder is, more than almost any hookup app, all about the looks. When you swipe through profiles, the images are right in your face and the bios are generally short and meaningless. That means one thing for guys: You better be really hot or women are just going to move on. It's true, Tinder works best for guys in the top 10% of looks. That's not to say you can only have fun with this app if you're drop dead gorgeous, but it certainly helps.
Part of the reason is that women have all the control on Tinder. Thirsty guys are everywhere, swiping on every single woman that crosses their screen, and that means every woman on Tinder has options. Frustratingly, the hottest ladies on Tinder just use it to stroke their ego, connecting with guys but never responding to messages.
Even as Tinder has tried to shift its focus towards being more of a general app, the young and sexy still use it for one-night stands. If you're in the 18-28 range (maybe studying at George Washington University) and can take a pretty picture, Tinder will be one of your favorite Washington DC hookup apps.
Try Tinder For Free
Hit Up These Washington DC Hookup Bars & Hookup Sites
Washington DC has one of the best bar scenes in the country. It'd be a shame if you missed out on the fun. Here is our list of our favorite Washington DC hookup bars.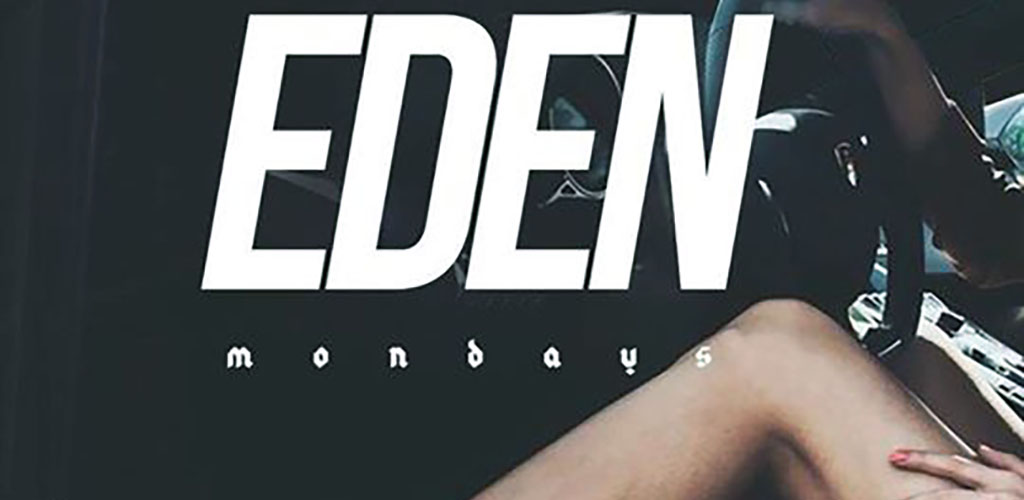 @EdenWDC
Eden DC will get you moving
DC has one of the best club scenes in the country, which explains why yet another club is on our list. Eden DC distinguishes itself quite nicely, though. With weekly events Friday-Monday, this bar packs in a lot of fun into a space that's deceptively big. Arrive early to get a few drinks in before the crowds overwhelm the bar.
Speaking of the crowds, you'll probably not find any more diverse yet somehow uniformly hot in all of the city. The good-looking young professionals of DC love this bar and come back night after night. If Tinder were a bar, it would be Eden DC. Check it out to see why this Washington DC hookup bar is one of our favorites.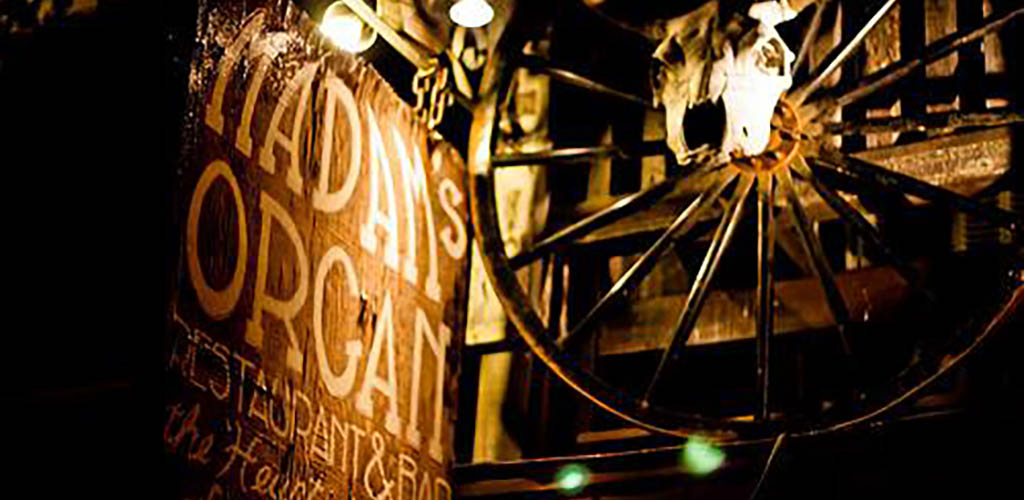 @MadamsOrgan
This cheekily named Adams Morgan bar is the coolest way to close out our list of the best Washington DC hookup bars. Though there is live music every night of the week at Madam's Organ, this is a very different atmosphere from the clubs we've discussed. With four levels and five bars, this place draws out all types.
They have a three-hour happy hour every night (other than Thursdays) and redheads always get half-priced beer, which is weird but cool. This is the kind of bar where you never know who will show up, and that's half the fun. There really isn't any other bar like Madam's Organ in DC, which is why you'd be a fool to miss out. Once you've been to Madam's Organ, you'll never have to look farther to know where you can get laid in Washington DC.
If you liked this check out these other great spots for hookups: