You might not know it, but Columbus, Ohio is one of the best cities for meeting hot single girls. In a city with almost a million residents, you won't have to look far for the best place to pick up Columbus girls. Even when you're not in the mood to socialize, there are perfect apps out there to help you arrange your next fling.
However, with such a large population, narrowing down where to go to meet these girls is the real challenge. Lucky for you, we understand the struggle and have done the hard work of narrowing these places down. This isn't a lame breakdown of the best bars and clubs in Short North or the Brewery District. These are the places that will help you score the hottest one-night stands. We've even found the hottest nightclubs and bars that are full of Ohio State University students. Your search for hot girls ends here. You won't have to spend another night alone.
If you're looking for a quick fling (or maybe even something more), then check out our recommendations. As always, let us know in the comments below if you've found success at any spots we didn't mention.
Where Beautiful Columbus Girls Love To Hang Out
There are tons of bars and clubs to choose from in Columbus, but not all of them are full of girls looking for some fun. That's why we've scouted out the ones that have gotten us lucky every time. Here are our favorite bars and websites that helped us meet the sexiest single girls in Columbus:
Bars are perfect for meeting laidback single girls in Columbus
If you're looking for a place where you can grab a drink and hold a conversation, then a bar is your best bet. While there's some music, it isn't always so loud that you can't hear each other. Here are some fantastic options.
Out-R-Inn is a classic dive bar that attracts everyone in the area to it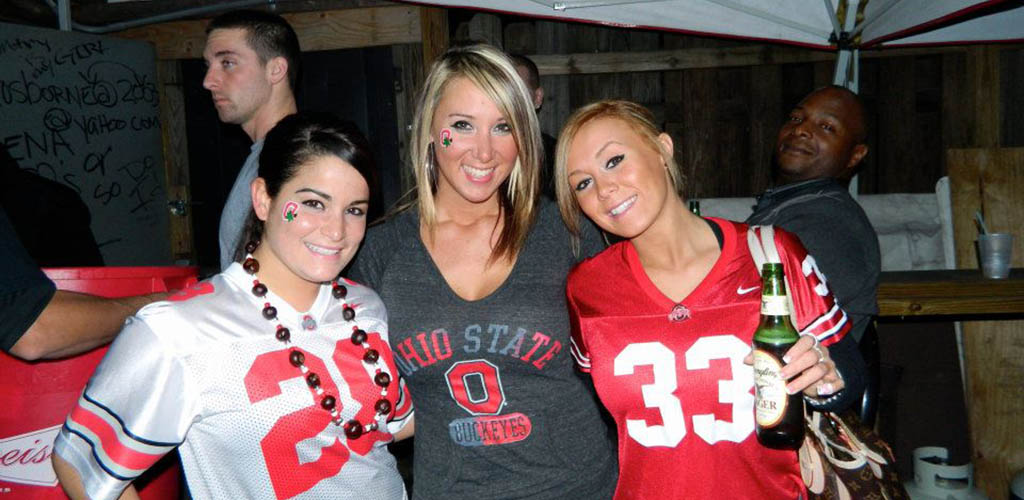 @OutRInn
Our-R-Inn is one of the most popular dive bars in the Ohio State University campus area. This place is often crawling with sexy Columbus girls. The bar has a super laid-back feel with sports games playing on all of the television sets. Along with the amazing atmosphere, you'll always catch fantastic drink deals here as well.
The bar has two stories and multiple pool tables to play on. We've had our best luck ordering a drink at the bar and then asking a cute girl to play a game of pool. It's the perfect ice breaker if you're not great at one-liners. You'll be sure to have a great time at this iconic campus dive bar filled with tons of cute girls.
Gemüt Biergarten is a fun beer garden that's perfect for socializing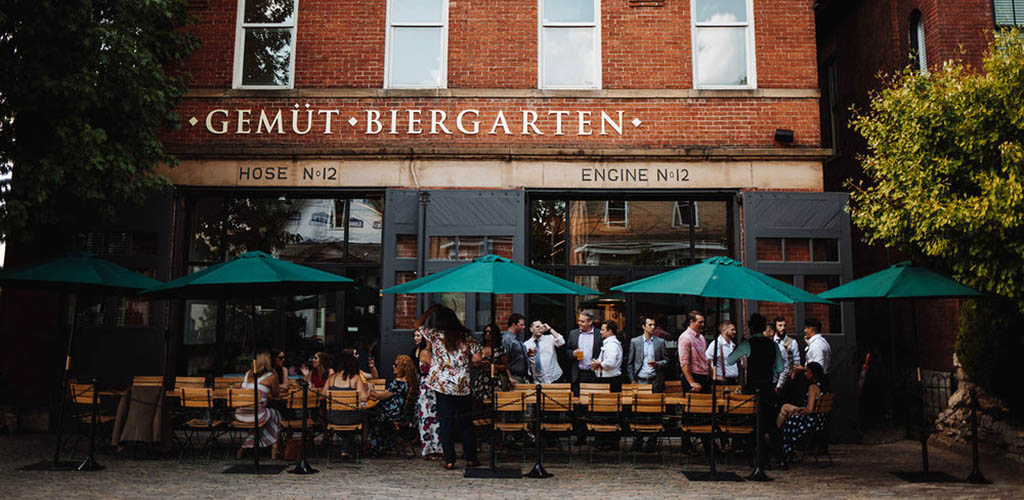 @gemutbiergarten.com
Gemüt Biergarten is a German-style beer garden in Olde Towne East. If you prefer daytime drinking and fun conversations, then this is the place to check out. Unlike lots of other bars and clubs in the area, this place has a relaxing atmosphere. This is where you go for a drink if you want to kick back and meet someone new with no pressure.
The beer garden serves up tons of great beers. So whether you're into a traditional beer or a lager, you'll be satisfied with the selection here. Tons of Columbus girls come here with their girlfriends on a sunny Saturday afternoon. So if you're ready for some daytime drinking, then Gemüt Biergarten is the perfect spot to go to.
Honorable Mention Bars
Here are a few other bars that were pretty great and also worth a shot:
Adult FriendFinder is the best place to pick up girls in Columbus online who just want something short-term (try it free)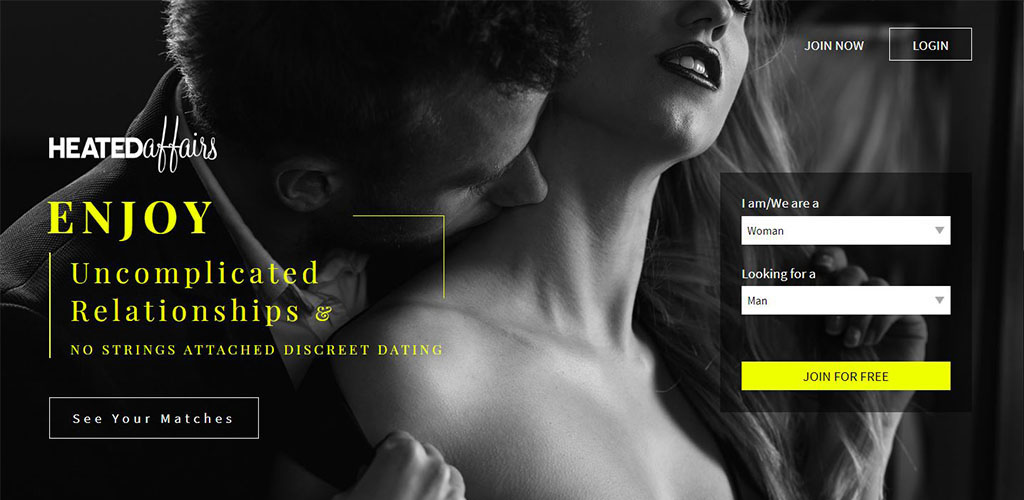 Dating websites have been around for a while now. They started to get especially popular when people started socializing via smartphones more than in person. So if you're not in the mood to head out to a bar or nightclub, then try out the best site there is for meeting interested girls: Adult FriendFinder. Adult FriendFinder is the best place to pick up girls in Columbus online. Everyone on the website is interested in one thing and one thing only: sexy flings!
These days, AFF boasts a membership of over 90 million. With such a large user base you can expect to meet tons of different types of girls. The gorgeous girls we've come across on the site are all friendly and all looking for a one-night experience of fun. The best part is that you can filter through users based on distance, kink, cup size and more. So no matter what kind of girl you're into, you can easily find her here on AFF.
There's a reason why Adult FriendFinder winds up on the top of our list of the best apps for casual relationships. It's just THAT good! So try out Adult FriendFinder today if you're ready to meet lots of Columbus girls.
Try Adult FriendFinder For Free!
If you haven't had much luck meeting girls who are just looking to hookup you really need to
check out Adult FriendFinder's free trial
ASAP. When it comes to a site that actually delivers and helps guys meet girls just looking to fool around we haven't found anything else better (even after trying out 100+ of them). Check them out for free!
Clubs are a fun way to meet hot Columbus girls
Here are the best clubs that have gotten us lucky every time. You'll meet tons of single girls in Columbus at these clubs. So make sure to dress sharp (or at least follow the dress code) and you're good to go!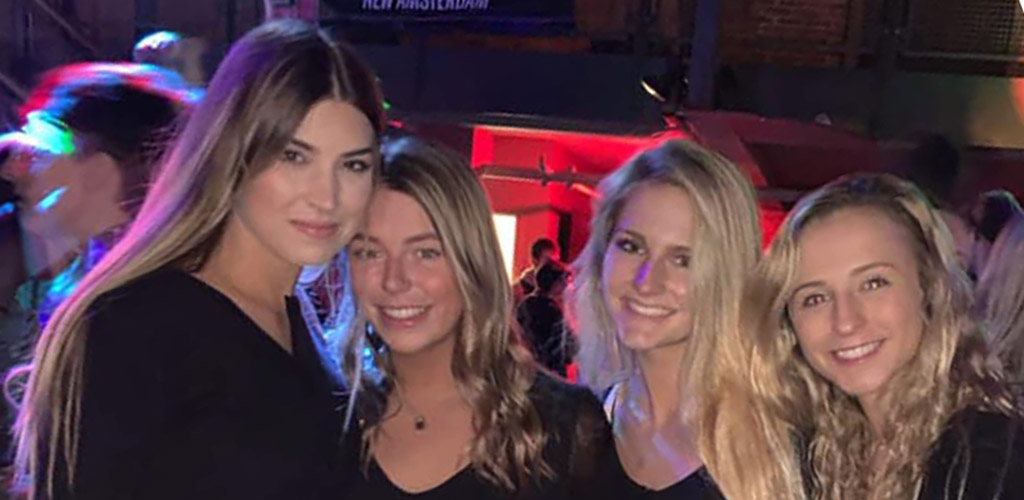 @Bullwinklescbus
Bullwinkles Night Club is the best place to pick up girls in Columbus. The club is on High St. across from The Ohio State University. You'll quickly see that all of the cutest girls come to this club to dance and hang out. The girls here are always down for a good time. And if you happen to enjoy dancing, then your odds are even better.
The nightclub has a huge dance floor, so be sure to take advantage of it. The DJs play amazing dance music and everyone is here to dance non-stop. The drinks are great as well. So don't skip out on stopping by the bar. This club is the perfect place for great drinks, even better music and cute single girls looking for guys all around.
We always meet fun Columbus girls at Dahlia Nightclub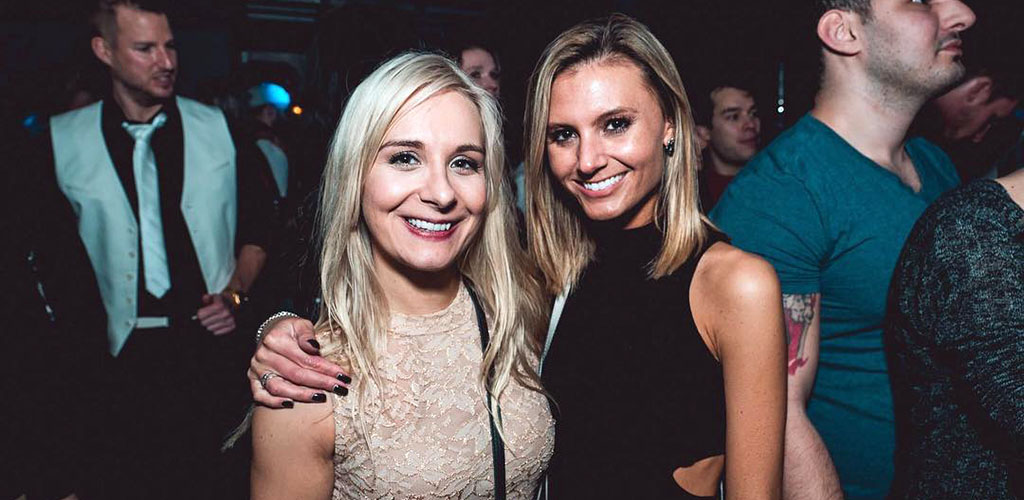 @dahlianightclub
Dahlia Nightclub is one of the most popular spots in Columbus and for good reason. This is the one nightclub that hosts some of the best DJs. You can catch some of the best live music acts here. So if you're into dance music then you'll definitely want to check this spot out. On top of that, this place always has the coolest Columbus girls coming to dance.
We've met some really cute girls while hanging out on the outdoor patio. This is also the perfect spot to introduce yourself to a girl before getting her on the dance floor. The venue is also more intimate than other clubs. If you play your cards right and take advantage of the venue, then you could walk away from this place a very lucky guy.
Honorable Mention Clubs
These are other great clubs for meeting girls, but they didn't quite make the top of our list for one reason or another:
Varsity Club Restaurant & Bar is a super fun spot to grab some food and meet someone new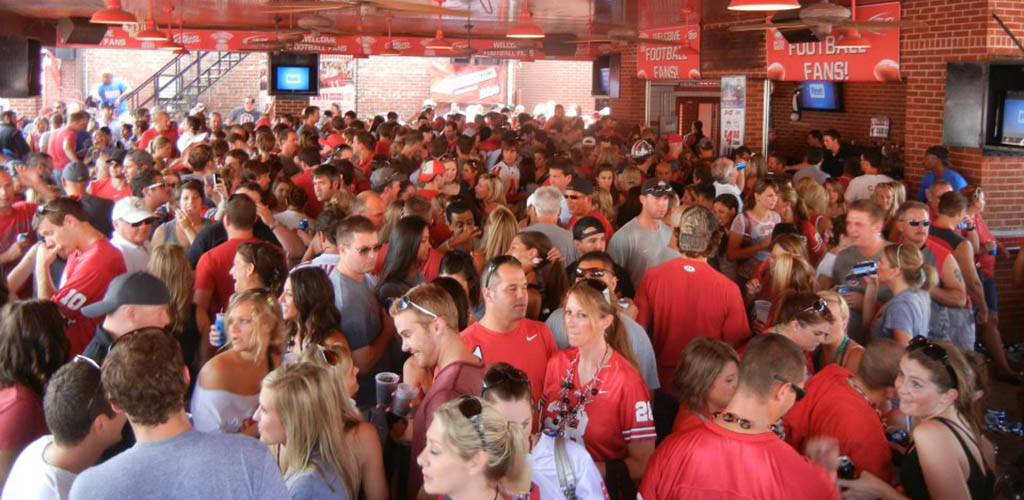 @myvarsityclub
Varsity Club Restaurant & Bar is a popular food spot for both locals and college students. The restaurant is right next to the college campus, which makes it both a great place to eat and a fun spot to grab a drink. The prices are also pretty budget-friendly.
The food here is the classic bar fare. However, it actually tastes good. Tons of girls from the college and local girls from around Columbus come here to have fun with friends. Unlike other typical restaurants, this place makes mingling easy. It's usually jam-packed and everyone is always laughing and having a good time. We definitely recommend checking out Varsity Club Restaurant & Bar.
Cup O Joe Coffee House is a popular gathering spot for meeting single girls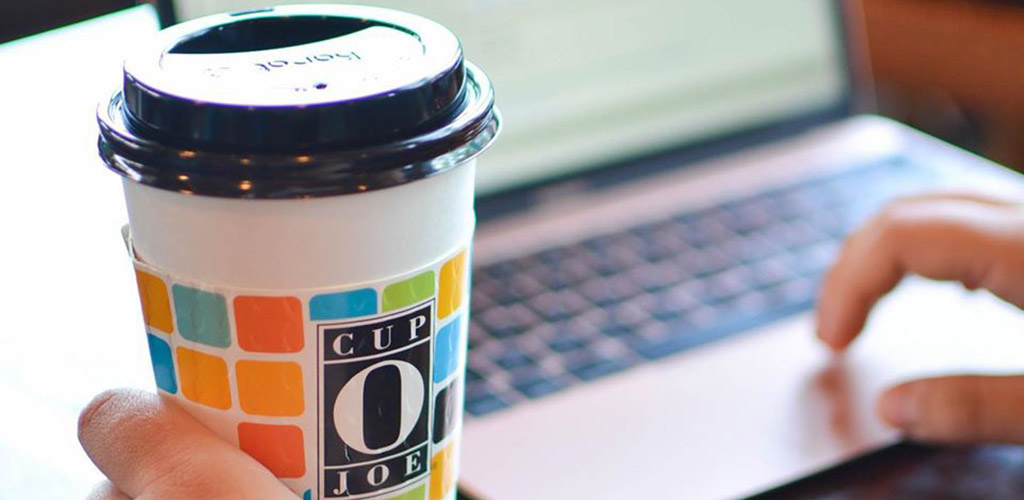 @cupojoecoffee
Cup O Joe Coffee House is an awesome cafe on High St. If you're exhausted from the nightlife scene and want coffee and a casual conversation, then come to Cup O Joe's. This locally owned and operated coffee house serves up some great gourmet coffee along with pastries and other treats. The staff is incredibly friendly and you'll always feel welcome here.
Grab a cup of coffee and make your way to the lavish inside seating. The place can get pretty crowded too depending on the time of day, so keep that in mind. You'll quickly spot tons of cute single girls hanging out with a coffee and a book or their laptop. Don't be afraid to strike up a conversation. You'll be amazed at how much more friendly girls are outside of the bar scene.
eHarmony is the best option if you're in search of a long-term commitment (try it free)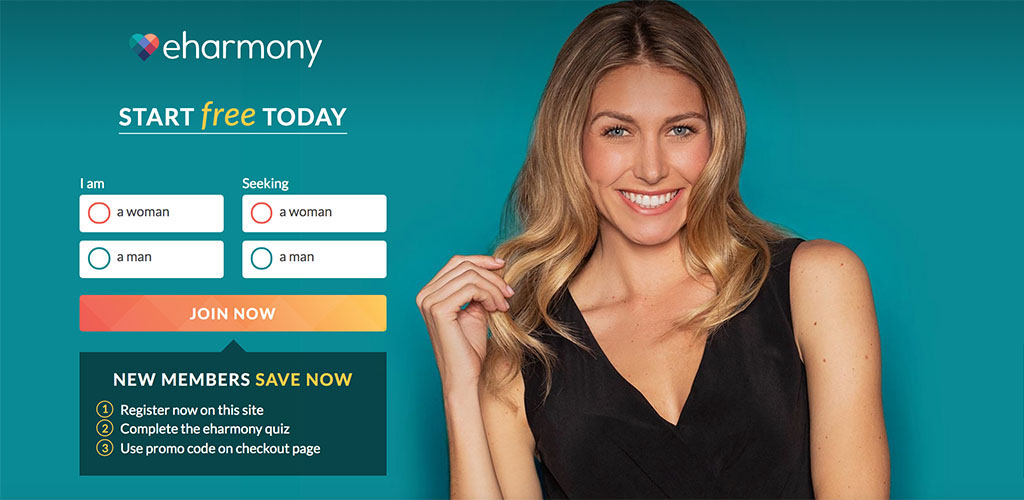 If you're growing tired of all of the one-night encounters and are looking for something more, then eHarmony is a great option. There are tons of apps out there that are great if you're looking for a random fling. However, apps like Tinder and Adult FriendFinder won't find you someone that you're emotionally compatible with.
When it comes to finding people who are looking for a serious commitment, no other site compares to eHarmony. With a membership of over 33,000,000 people, there's really no comparison. This is the best place to pick up girls in Columbus if you're looking for something serious.
Once you sign up, you'll quickly realize how different eHarmony is from other dating apps. The site has a far more extensive signup process. You will have to answer a lot of questions about yourself and what you are looking for before you can create an account. All of this is to make sure that the site matches you up with someone you're completely compatible with. It also keeps the girls on the website from being flooded with messages from any and all interested guys. That means you'll be more likely to get a response from any girl that you decide to message.
This will be your best option if you're looking for a real connection. So if you're ready to meet your future girlfriend today, then try out eHarmony!
Here Are Some More Places to Pick Up Girls in Columbus
If you've already tried out the bars and clubs we've listed above, then here are a few more that are worth your time:
The Jazz & Rib Fest has lots of single girls looking to meet guys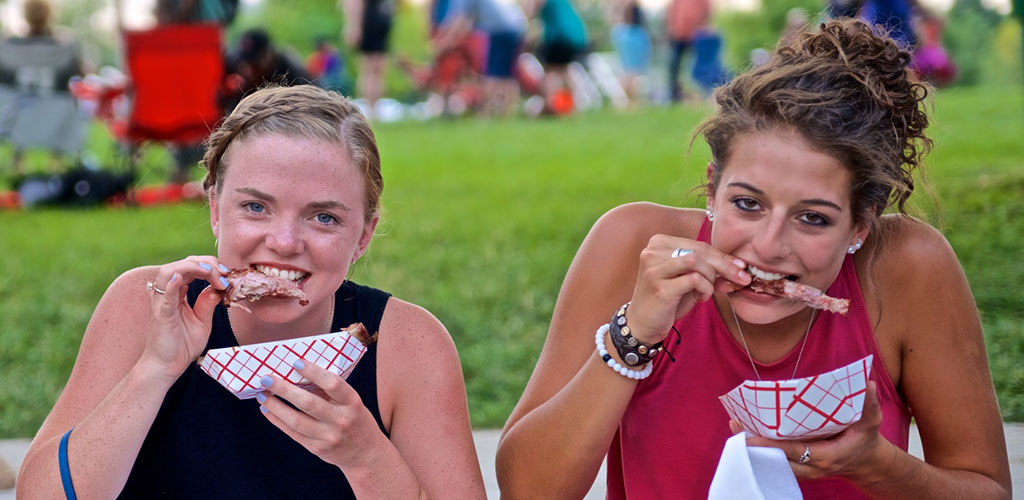 @JazzAndRibFest
If you happen to be a big fan of both jazz music and ribs, then you won't want to miss out on the Jazz & Rib Fest. The annual festival takes place in Downtown Columbus. Over the course of 3 days, you'll get the chance to listen to amazing music and indulge in some of the best ribs you'll ever have. This event attracts everyone in Columbus, including a ton of cute single girls.
You'll meet a wide variety of girls at this event. It's a great festival to mingle and introduce yourself to as many girls as you'd like as well. Around every corner, you'll see new faces that are eager to chat. So don't miss out on amazing barbecue, great live music acts and cute girls all around.
If you're young and hot then give Tinder a try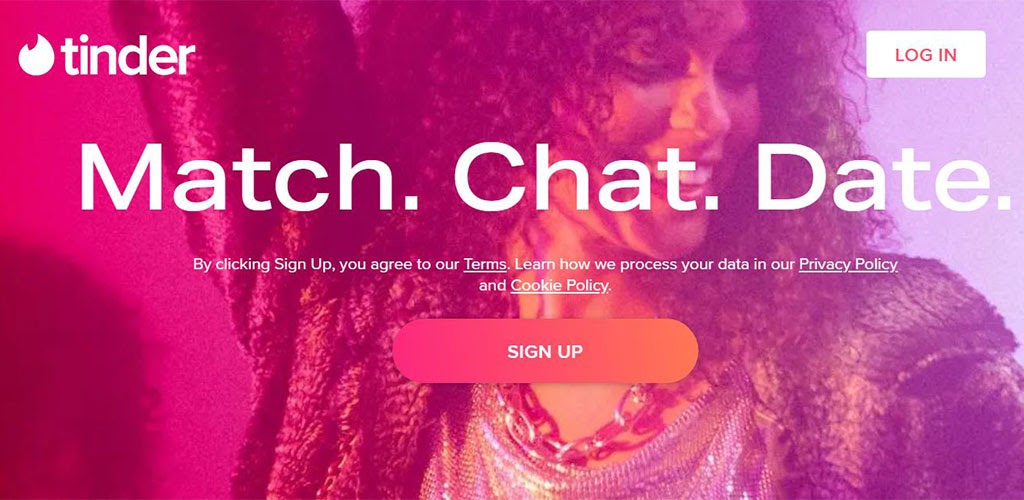 Columbus is a huge city and a lot of the population happens to be college students. You can bet that a vast majority of The Ohio State University students are currently on Tinder. In fact, just a few years ago, Tinder was the go-to app if you were interested in a one-night situation. These days, however, the app has evolved into more of a general dating app.
From our experience, Tinder works best for men who are in the top 10% of looks. If you're male model material, you won't have a hard time getting girls to swipe right on you. Girls tend to immediately judge a guy based on his photos since that's all there really is to go by on the app. So if you're incredibly handsome, give Tinder a try. Otherwise, you'll have better luck on Adult FriendFinder or eHarmony.
Powerhouse Gym is a great option for meeting single girls who are into fitness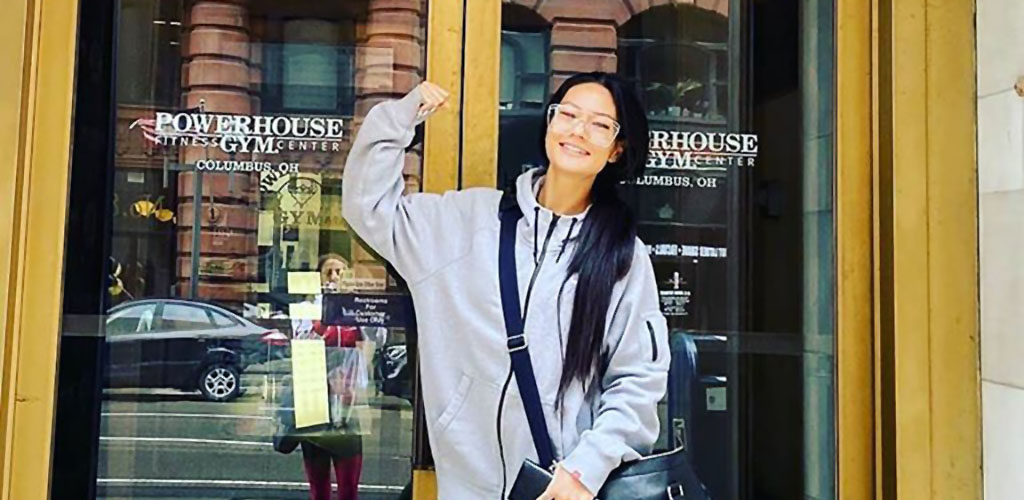 @powerhousegymcolumbus
If you haven't tried meeting single girls at the gym, then you're missing out on a great opportunity. Powerhouse Gym is one of the most popular gyms in Columbus and for good reason. The gym is a great place to work out and everyone you'll encounter is friendly. In fact, the girls that we've spoken to here have always been open to conversation.
So strike up a conversation with the cute girl using the workout machine you were considering using next. Ask her what her fitness goals are or what her nutrition plan includes. There are lots of different ways to strike up a conversation while at the gym.