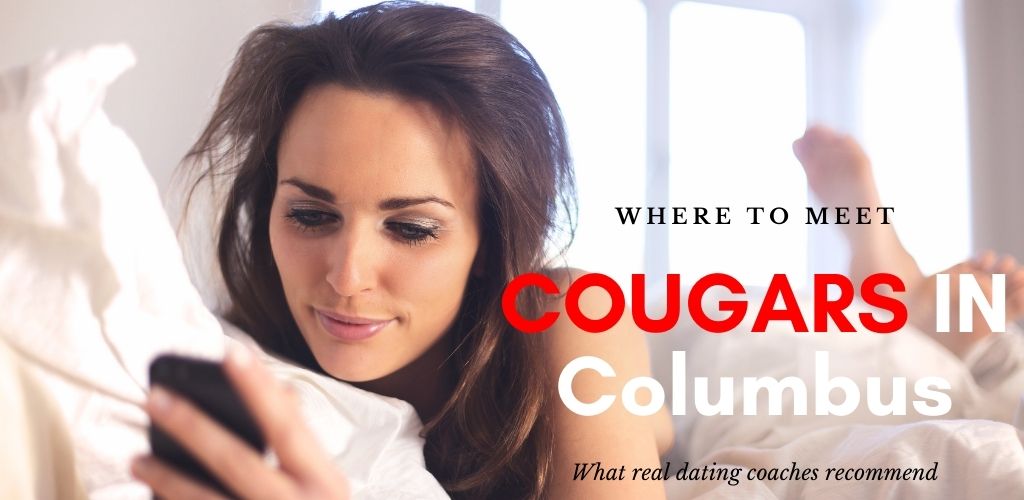 It can be pretty hard to find cougars in Columbus if you don't know where to go. As much as we have some prime cougar dens in the area, if you don't know where those are, you lose.
Our city is filled with plenty of sights and things to do (unlike a lot of Ohio). It is for this reason that this is a great cougar hunting ground. Local cougars who love to get out, have some adventures and explore the city's rich history do it here.
Check out our yoga studios or shopping centers like Easton Town Center. You might even be surprised at the number of cougars living in our neighborhoods. Even with a quick trip to the local organic stores, you'll see our health-conscious older women.
Aside from these, the dating scene is bustling for those looking to date older ladies. Once you meet a great lady online, head out to any of our amazing restaurants or bars. Wine and dine with your lady or opt for some drinks and dancing.
We also have many fun cougar bars in Columbus where the locals go to relax, have a drink, and enjoy with friends. As long as you heed our advice and check out our recommended places below, you'll find our luscious locals.
The best spots to meet cougars in Columbus
Got limited time to get out there and meet cougars? Spend a day at this spot and you're all good!
Hofbräuhaus has a ton of Columbus cougars regularly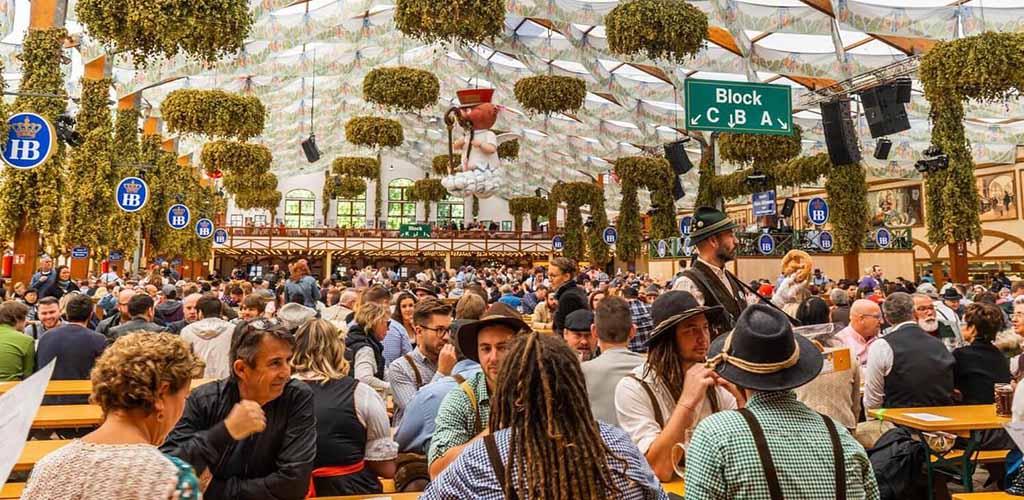 @hbhcolumbus
The beer hall has long been a traditional meeting place for communities and neighborhoods. It provides the wide-open space for big gatherings with room for breaking off and chatting one-on-one. Those are exactly the reasons Hofbräuhaus in Grandview Yard is ideal for meeting older women.
Stop trying to meet people in overcrowded bars and try a place with a little elbow room. With long tables in the indoor beer hall and the huge beer garden, Hofbräuhaus is perfect year-round. It's great whether you're on a casual date or you're hoping to get to know someone better in big groups.
Adult FriendFinder is the easiest way to meet a cougar for a fling (try it free)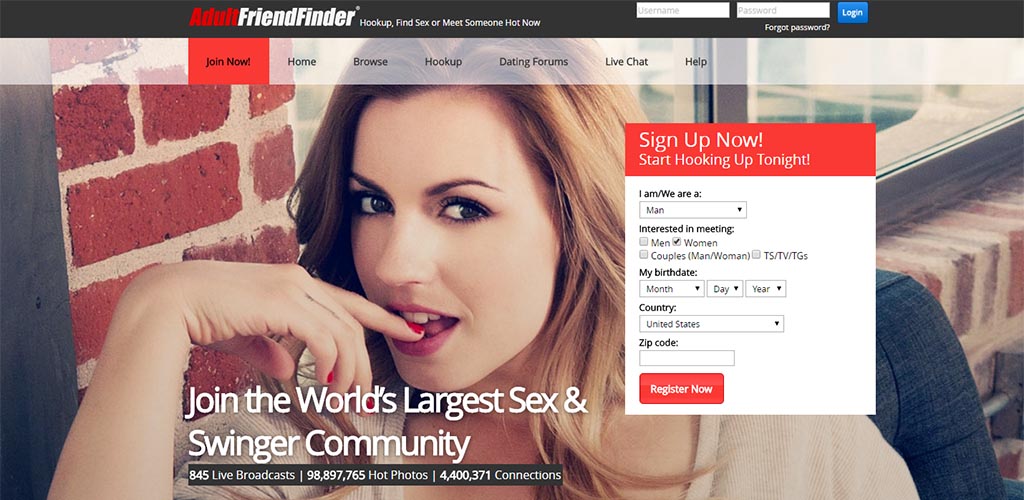 There are a lot of options out there that will promise to find you a cougar who is looking for a little hanky-panky. But the only app that actually delivers is Adult FriendFinder.
We don't recommend many things for guys who are just looking for sex but when we do it's usually Adult FriendFinder. We have just seen so many more guys find what they are looking for compared to the other options out there that it's hard to recommend another app. Sure, it isn't perfect, but it's the best option for most guys out there right now (especially if you aren't super handsome).
We have tried all the competition as part of our review of the cougar dating options you can count on. AFF was the clear winner when it came to meeting cougars in Columbus. The only other legit option for this is Tinder, but cougars tend to avoid it so the pickings were slim.
This is the most reliable option to meet cougars to take home around the city with ease!
Try out Adult FriendFinder for free at the link below and see how it treats you. You have nothing to lose and the cougars aren't going to wait around if you don't! If you're not looking online you're missing out!
Try Adult FriendFinder For Free!
If you actually want to meet single cougars who are more interested in fun in the bedroom than a long-term relationship you need to
check out Adult FriendFinder's free trial with this link
. We've spent many months testing out 100+ different options to meet cougars and AFF has consistently been the easiest way for most men.
Our favorite cougar bars in Columbus
These are the best cougar bars in Columbus that we've found. All of these spots attract a lot of single older women, are easy to find, and make it easy to strike up a conversation.
Rumba Café is your bar for music-loving cougars in Columbus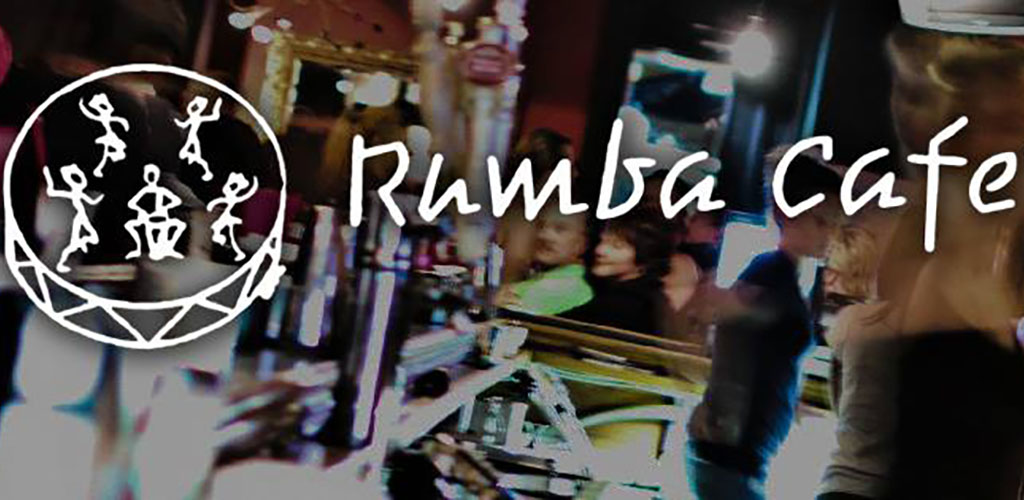 @RumbaCafeOH
Established in 2006, Rumba Cafe has grown into one of the most reputable small concert venues among Columbus cougar bars. With a full-service bar, you're sure to meet your desired mature lady over good drinks. Whether its craft, domestic or imported beers you're looking for, Rumba's got it!
Come for a drink or check out Rumba's music scene while searching for a cougar. This venue is famous for the many touring bands and national acts that go here, so check out which events cougars are likely to enjoy. If you like intimate music concerts, go here and watch one of their shows—cougars like men who have good taste in music.
The Wine Bistro guarantees an elegant evening with cougars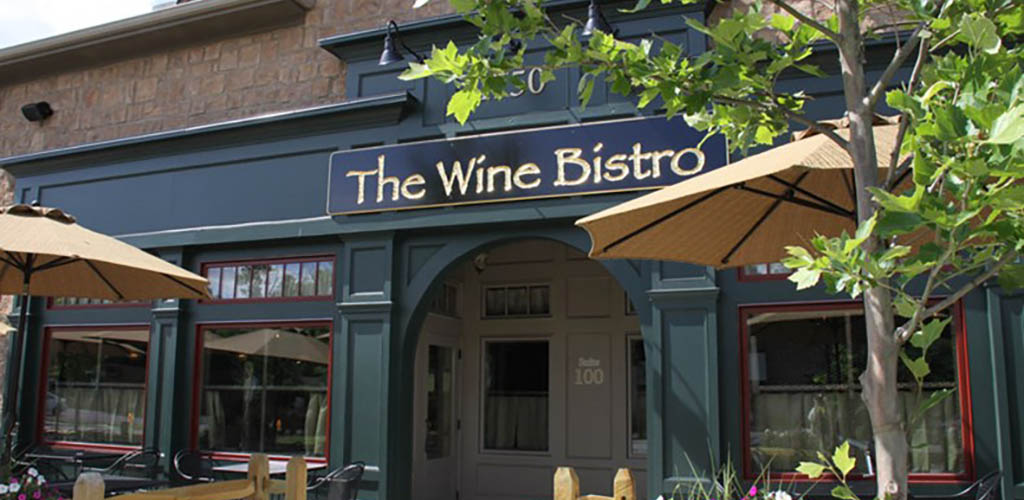 winebistrocolumbus.com
The Wine Bistro is a classy chain bar, and our city has four of them scattered all over the city. Cougars in Columbus love the sophisticated atmosphere that the Wine Bistro offers. That's why you'll find several mature ladies gathering here after the working day is done. They go here to enjoy a glass of wine, a light meal and perhaps a little flirtation with the other patrons.
With private wine tasting rooms, this is the perfect place to impress an older lady with your wine knowledge. You can also have intimate dinners at their cozy spaces and finally seal the deal with your date.
Dahlia Nightclub has a lot of older women on the dance floor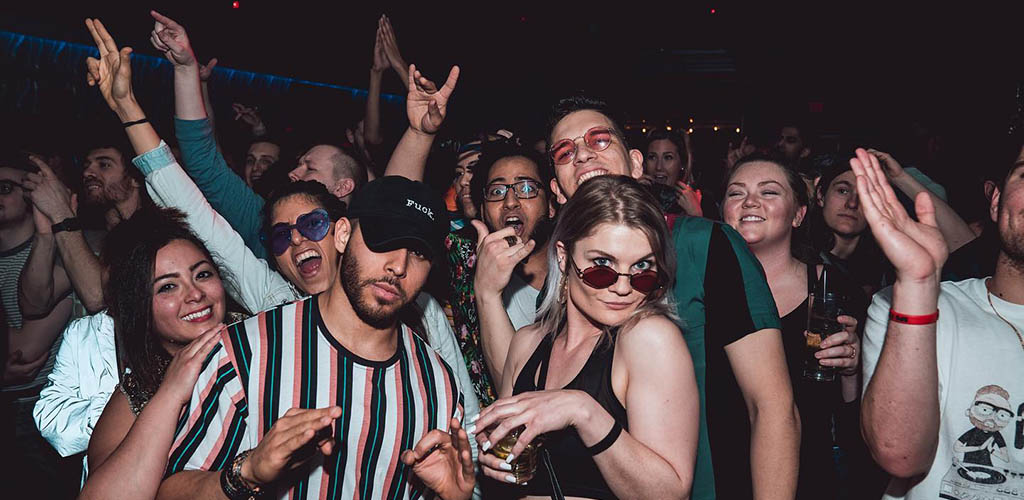 @dahlianightclub
Of all the options for meeting mature women, none offer more options per square inch than dance clubs. With their jam-packed dance floors and rowdy crowds, you won't find more eligible ladies anywhere else. For our money, the best dancing in Ohio–and most attractive women–can be found at Dahlia Nightclub.
A dance club can be a bit of a challenge if you're trying to meet someone new. After all, with the loud music and constant activity, it's not exactly ideal for conversations. But that won't matter if you have the moves. The trick to meeting someone at Dahlia is bringing your confidence and style. Trust us: that's all it takes to get that all-important phone number.
Service Bar is one of our favorite low-key spots in the city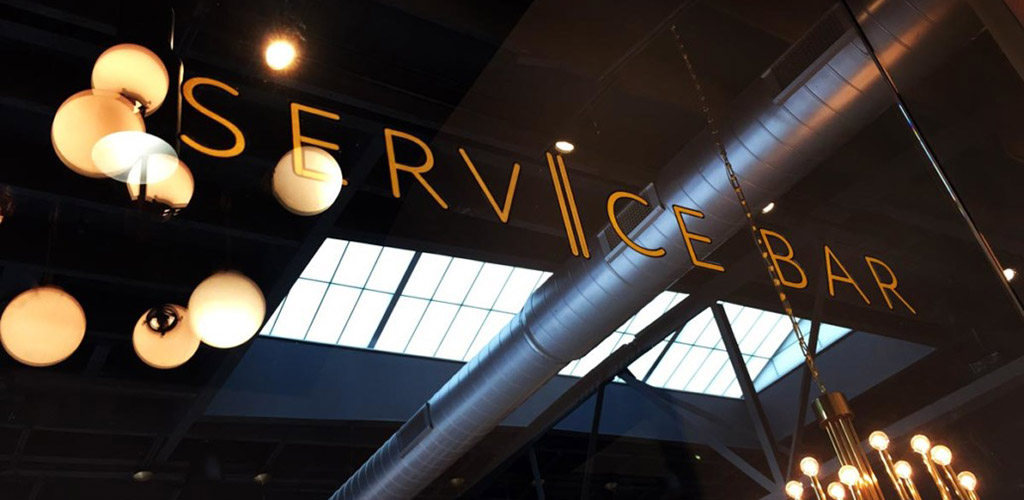 servicebarcolumbus.com
With a style and aura lifted from a hundred years ago, Service Bar on Courtland Ave is a local mainstay. Yes, you'll find families here for the excellent and eclectic menu, but this distillery is also a hip date spot. As an offshoot of Middle West Spirits, this is the place for some of the most luxurious cocktails in town.
What makes Service Bar such an ideal place for meeting older women is the atmosphere. It's warm and inviting, but with just a touch of sensual possibility. You feel it from the moment you walk in. We like to recommend meeting for dinner here and then suggest sticking around for post-meal drinks. It's a surefire date winner.
Play and sing karaoke with cougars at The Walrus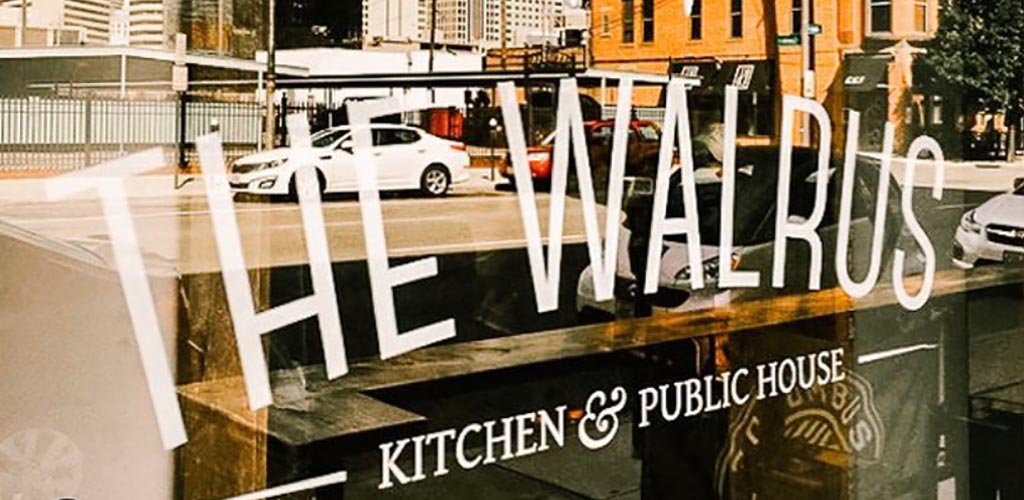 @thewalruscolumbus
The Walrus is a fun cougar spot in downtown Columbus that offers a wide array of activities. They have a game room with a ping pong table, a pool table and darts. They also have fun karaoke nights if you love to sing. You have plenty of options on where you can meet local older ladies. Challenge them to a game or flirtatiously sing karaoke duet with them.
The food is pretty good here too. Try their Portobello fries or their lobster rolls before you grab a drink. Or you can ask the knowledgeable bar staff for recommendations. You'll never have any problems with the service here. The only catch is that parking can be a little challenging on busy days, so consider taking an Uber here.
Pro-tip: The game room can get busy, so scan the room for cougars who might want to wait with you. As they say, "good things come to those who wait."
Press Grill is your dive cougar bar with artistic flair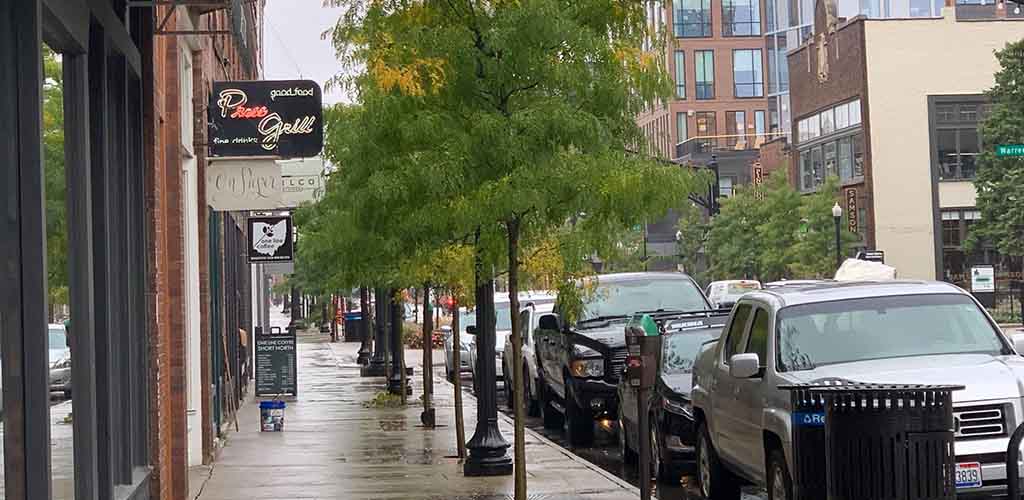 @pressgrill
If you are looking for a creative and sexy older woman, be sure to visit Press Grille. When it comes to Columbus cougar bars, this neighborhood spot often attracts a variety of cougars. Whether you're looking for a cougar who's an artist, an art collector, a gallery owner or just an art lover, she'll probably be knocking back a few beers at Press Grill.
Engage one of these creative cougars in a meaningful conversation over a glass of red merlot, Sauvignon blanc or pinot grigio. If you're both hungry, try out their buffalo shrimp or pesto chicken sandwich. Talk about your favorite local and international artists. Or if you're not into the arts, be a willing student to a sexy cougar!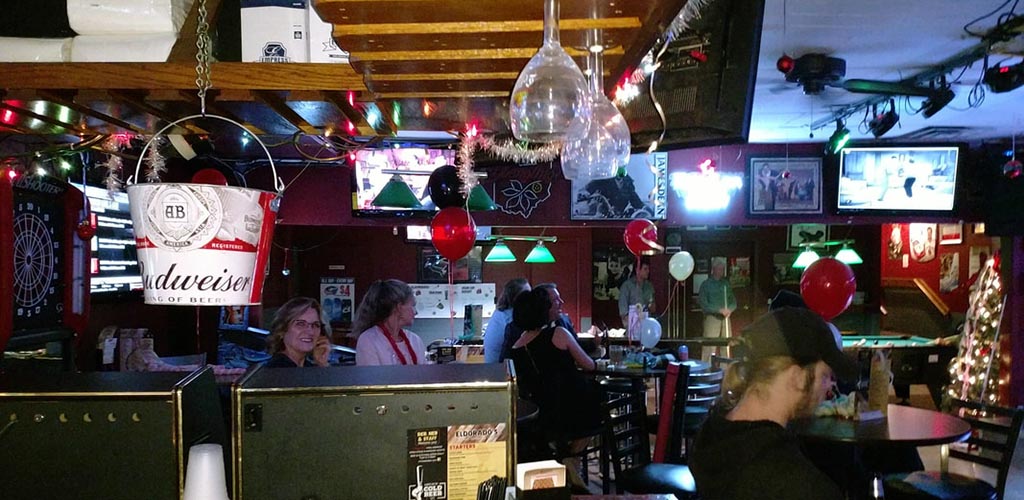 @eldoradosbar.com
This tavern has a neighborhood feel--lively and friendly at the same time. It is a great place to pre-game before heading to a club. But can also settle in and spend your whole night here to spend time with the local cougars.
Pool tables, darts, beer pong, ping pong and karaoke keep everyone entertained. DJ's and live music keep the party atmosphere alive. They even have a stage and a dance floor, so make sure you get out there. Show off some of your killer moves to catch the eye of cougars looking for fun guys to date. Stay here until the wee hours of the morning and have fun with some feisty Columbus cougars.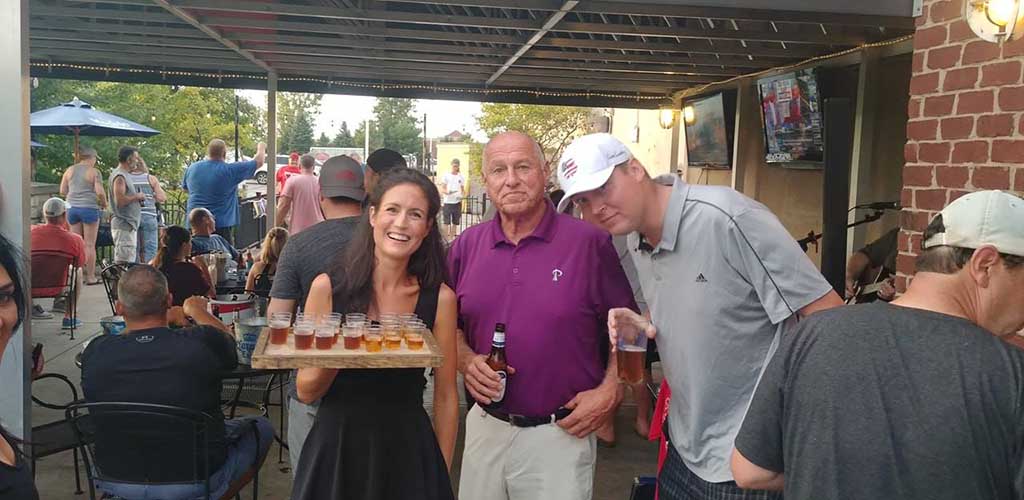 @JoesPolaris
This sports bar shouldn't be overlooked if you're a young guy with a budget, searching for an older female date. Even if its name has "Average" on it, this pub's drinks, foods and ladies are anything but that!
Average Joe's Pub & Grill stands out among Columbus cougar bars with its excellent beer and the variety of other drink selections. If you love ladies who enjoy sports, drop by and check out a game on this pub's many TVs.
Spark a conversation on their patio and enjoy the bar's casual atmosphere. With its great service and their relatively inexpensive food menu, you're bound to enjoy your evening with a local cougar.
Where to meet Columbus Cougars during the day
These are some of our favorite places that tend to get a lot of single cougars during daytime hours. You can't just rely on bars and clubs if you really want to find success.
Upper Cup Coffee is your new favorite daytime date spot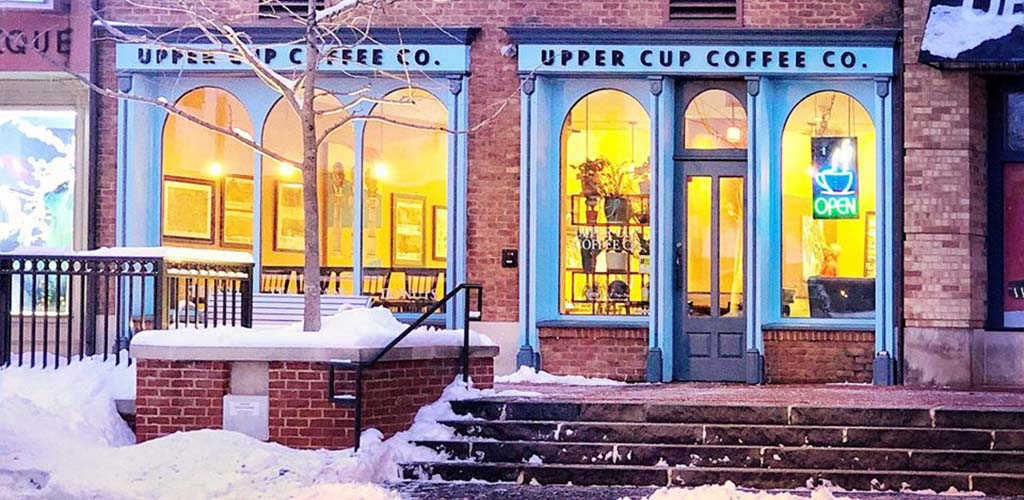 @uppercupcoffeecompany
In our experience, coffee shops are essentially just as successful for dates as any bar. You get to have a real conversation without all the noise and distractions. The barista also doesn't care if you spend all day there. So in those situations where we're meeting someone for a day date, we always recommend getting coffee.
There are plenty of nice cafés in town, but our go-to day-date option is Upper Cup Coffee. With its homey, brick-wall interior and spacious seating, count on a warm conversation to go with your hot coffee. If you're a coffee fanatic, their finely crafted brews will also impress. Try it out and you'll soon see why the coffee house is the best place to spend an afternoon.
It's hard to beat eHarmony for finding relationships (try it now)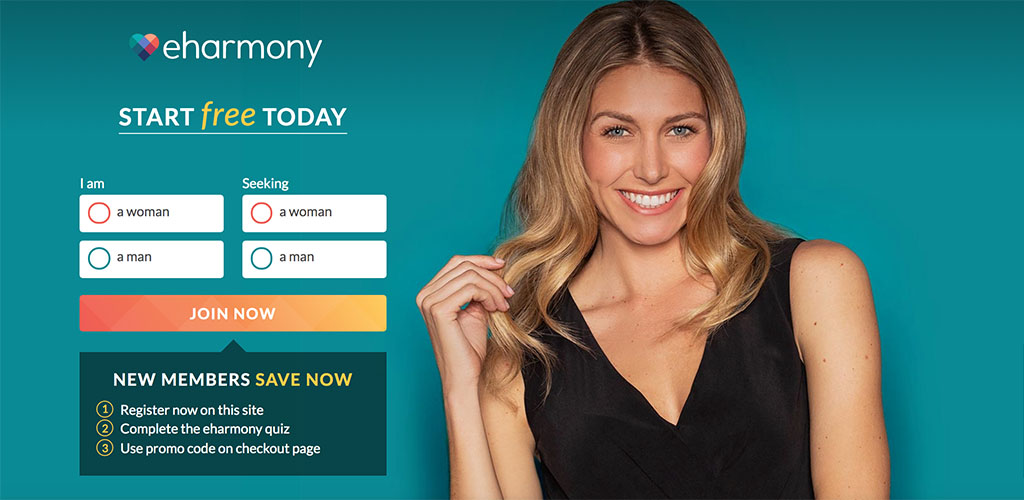 We focus a lot on helping you find Columbus cougars out in the city but it's getting harder and harder. These women are so busy that many of them have pretty much stopped spending time in the bar scene and ONLY meet guys online. If you want the best results you need to be online too.
In our experience, eHarmony has both the most single cougars our city and the women who are the most responsive. This is a very different site than the other options. The women on this site have to go through a kind of long signup process for their proven trial (it's totally worth it though) which eliminates all the women who aren't serious about dating. That leaves a big number of cougars who are VERY receptive to messages and dates.
It will be very hard to get a better response rate than what we saw with eHarmony!
This is what online dating was supposed to be like. You get matched up automatically with cougars who fit your preferences and are ACTUALLY LOOKING FOR A GUY LIKE YOU. No more reading through 100 profiles to find one woman you might click with.
If you're more of a relationship guy it's worth noting that 75% of all marriages that start online start with eHarmony. With those kinds of results how can you go anywhere else?
Guys who haven't had a lot of luck around town or on other sites should check out eHarmony's proven trial and see. Don't expect better results unless you try something new!
Try eHarmony Free
Danceville U.S.A. will stop you from tripping over your own feet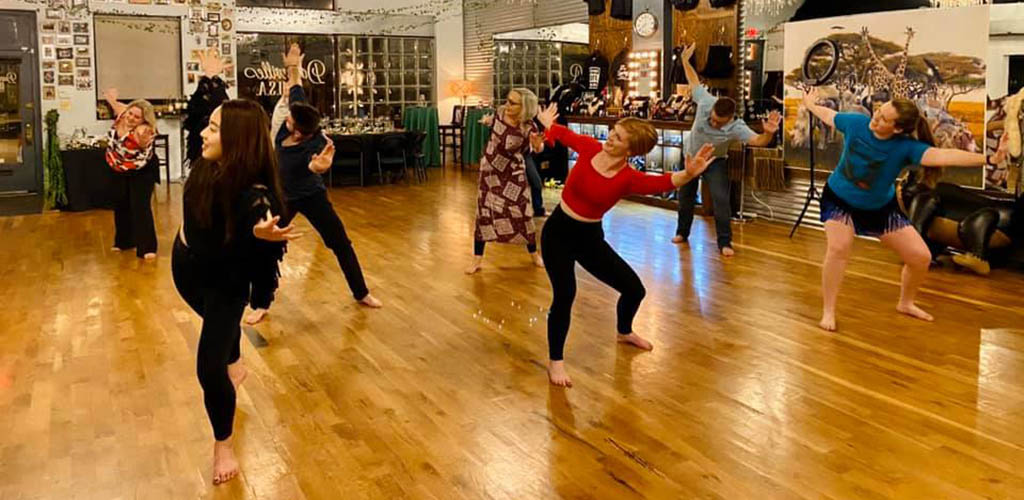 For many people, being single (especially for a long time) can take a toll on their confidence. When that happens, it becomes hard to convince oneself to go out and be social, let alone try new things. If you feel that's you, then we're here to tell you the worst thing you can do is sit at home. Get up. Go out. And learn to dance.
Yes, dance. Sign up for classes at Danceville U.S.A. and you'll soon find out why so many people love dancing. Their dance classes are chock full of older women. It's a relaxed studio for people of all experience levels. After only a few classes, even if you've never danced before, you'll reclaim your confidence and have made new connections.
Snap Fitness is a good option if you like a fit body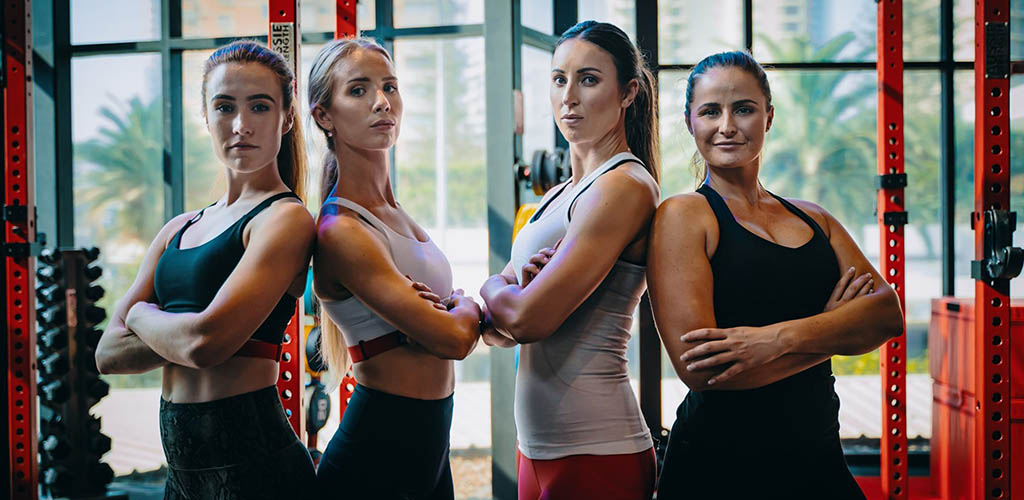 @SnapFitness247
The trick to reawakening your love life after a period of stagnation is getting active. If you've let your singledom make you a bit mushy in the middle–we've all been there–get to the gym. Snap Fitness, specifically. Sure, it's important to stay fit and healthy. But the gym is also an underrated social hub, and Snap Fitness is welcoming to people of all strength levels.
Before you think we're suggesting hitting on every woman at the gym, let us be clear. We're not saying you should try out all your classic pick-up lines on every attractive person you see. But the gym is a social environment, and it's one where a casual conversation can be had easily. Get off your lazy butt and put yourself back out there.
Where to pick up cougars in Columbus at night
These are some more great places that really pick up in the evening. Once the sun sets you can find a lot of success in these places:
Gallerie Bar is your top-notch hotel bar for finding sultry Columbus cougars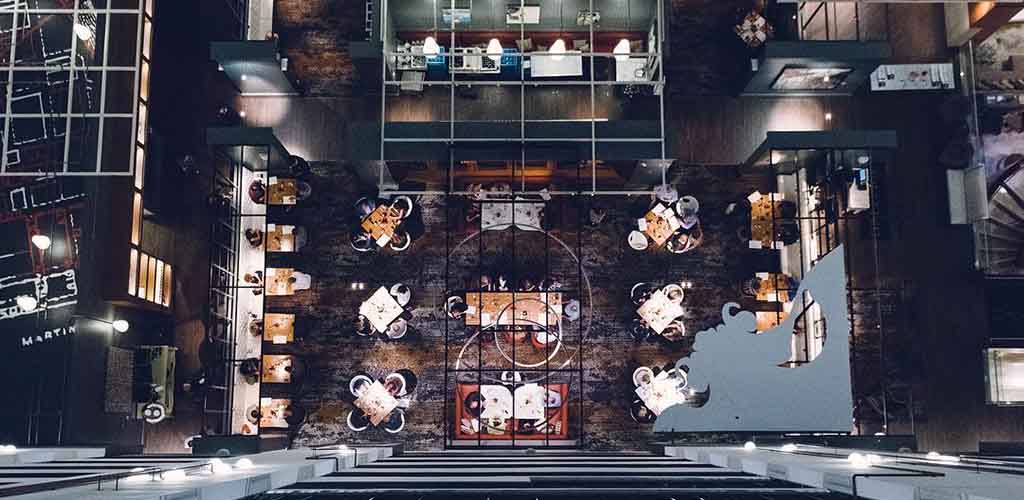 @GallerieBarandBistro
Located in the Hilton Downtown Hotel, Gallerie Bar is a top-notch must-visit location in the city. Boost your chances by sitting at Gallerie's bar where attractive older ladies often visit for a quick drink. With its contemporary interior decor and sleek atmosphere, this bar attracts cougars with a taste for the finer things in life. It also attracts out-of-town cougars who are in the city for business.
Lots of cougars in Columbus prefer high-end bars like Gallerie because it's quiet and classy. These gals' dive bar days are over, and they prefer to meet guys like you at a stylish hotel bar.
Cougar Life is pretty solid for younger guys (try it free)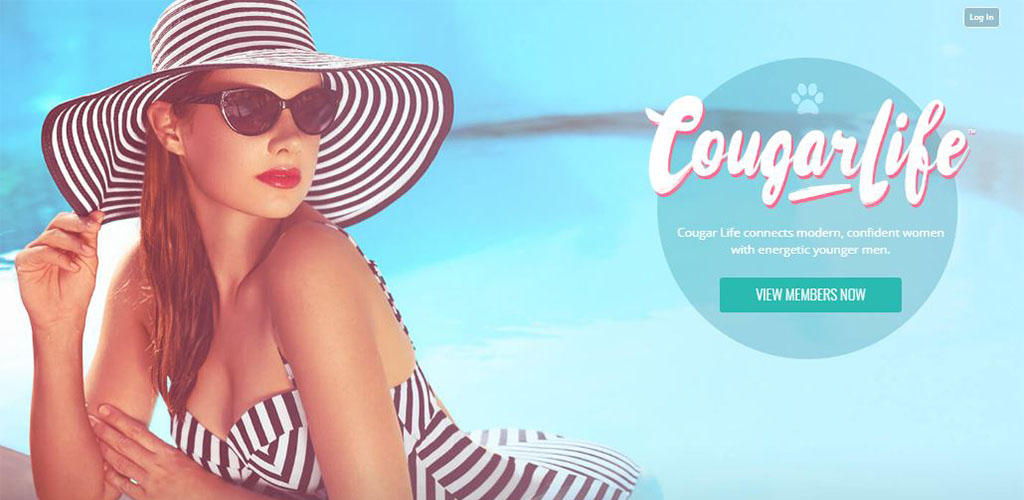 When it comes to meeting a lot of cougars in Columbus quickly as a younger guy, there isn't a better option than Cougar Life (which just so happens to have a free trial). Older women are often just too busy to spend a lot of time in bars and clubs so many of them have been looking online to meet guys. In fact, a lot of them are ONLY looking online these days.
If you're not spending at least a little time on Cougar Life you're going to miss out on a lot of opportunities!
There is a lot of competition out there (and we've tried just about all of them in our cougar dating site review) but none of them really deliver as well as Cougar Life does. There are a few reasons why we think it works so well:
There are a lot of cougars in Columbus using it
There are more popular ones out there but they just don't have the cougars. Cougar Life has over 7 million active members and EVERY SINGLE WOMAN on this site is a cougar. There is no reason for a non-cougar to even consider signing up!
Instead of scrolling through hundreds of profiles hoping to find an attractive single cougar, especially one interested in dating both younger and older guys, they are all right here. It saves so much time and frustration!
These cougars actually want to meet up
If you've spent any time on other options you know that a lot of the women that use them are really just looking for attention. They don't want to really meet a guy in person but they're happy to collect compliments and stroke their ego.
When you use a more specific option like Cougar Life you avoid a LOT of those time-wasting women. You only use a site like this if you're serious about meeting guys and not just leading people one.
It makes a huge difference in the response rate from your messages and the number of dates you can actually setup.
A really good mix of Columbus cougars who want short and long-term
Cougar Life does a great job of attracting women interested in both short-term fun and a real relationship. The other top sites out there can be great but tend to attract a very specific type of woman.
If you haven't tried it out yet give Cougar Life's free trial a shot. You have nothing to lose and you can't expect to get new results without changing up your approach. Guys who really want to find a cougar aren't going to be able to do better elsewhere (in our experience).
Try Cougar Life For Free
Find an all-American cougar at the Winking Lizard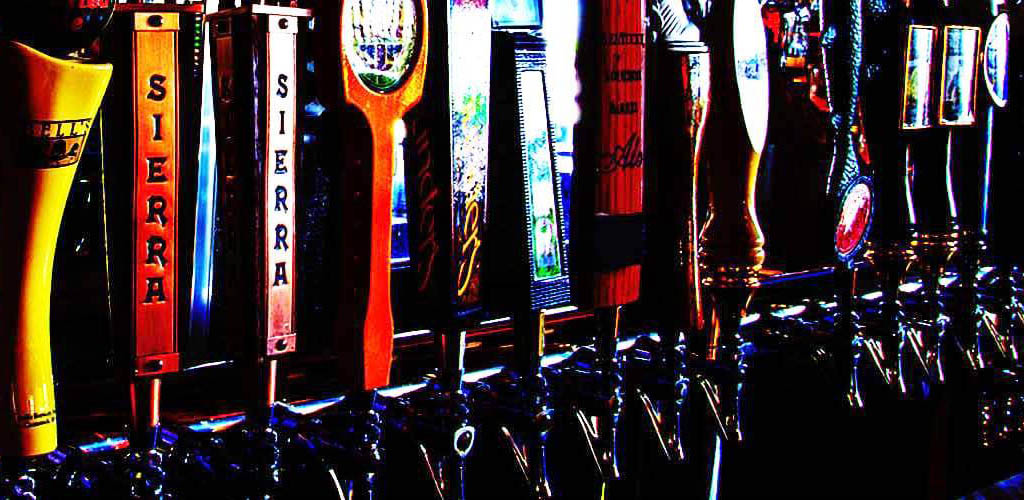 @WinkingLizard
Cougars just love the Winking Lizard for its relaxed atmosphere and traditional American bar fare. It's the perfect place if you prefer a more casual atmosphere with its retro vibes and extensive beer menu. Chill cougars love this place because it's perfect for a casual evening. There's no need to get all dressed up just to enjoy one of the Lizard's many beers.
Other great places to meet older women in Columbus
Last but not least we have a few other places that are worth mentioning. They aren't quite as good as those above but they're still pretty reliable.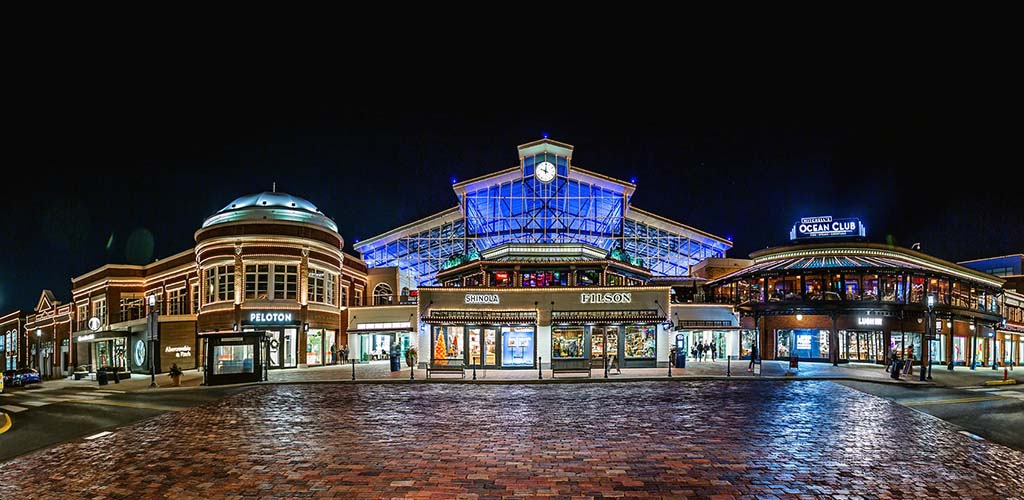 @EastonTownCenter
Visit this all-in-one fabulous shopping center and be amazed at the variety of stores! You can catch a movie, buy furniture, stock up on groceries or go to the local sports bar. They have a perfect balance of high-end establishments and discount stores, so you'll meet Columbus cougars from all walks of life. It all depends on your preference, but we assure you they're all gorgeous. This spot can be especially good for finding older cougars looking for single guys.
Dine at Bon Vie and enjoy the view of the Central Park Fountain. You can also do some cougar sightseeing there because it's near Victoria's Secret. If you want some drinks, then don't miss the happy hour at Fado Irish Pub or the live music at World of Beer. There's no way you won't enjoy spotting cougars at Easton.
For more recommendations check out more great guides to meet cougars: