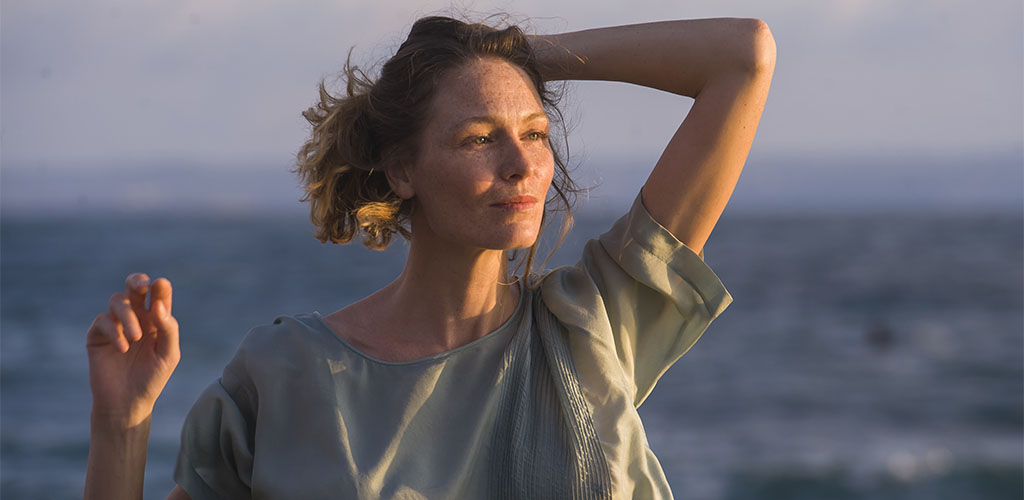 Los Angeles is the city where dreams come true. The weather is seemingly perfect all-year-round, you're surrounded by the ocean, mountains and the desert and the nightlife is pretty much unbeatable. However, if you are looking to meet a cougar in LA things don't always work out perfectly.
With such a big area and a wide variety of options picking the best bars and spots to meet a cougar can be a challenge. Fortunately, we can provide a little expert help to make it easy on you. These are our favorite ways to meet cougars around Los Angeles.
All The Best Places To Meet Cougars In Los Angeles
With that, we know there are some men who have an insatiable desire for older women. And why not? They're more mature, cultured and worldly. And they've definitely got the means to teach the younger ones a thing or two.
For that reason, we've compiled the definitive list of all the best places to meet cougars in Los Angeles. You're welcome.
The Good Luck Bar is a great place to start
A Chinese-inspired bar that's got a warm ambiance, The Good Luck Bar is one of the top spots to meet a cougar in Los Angeles. The smell of incense wafts through the bar which has an extensive list of cocktails to choose from.
Not only that, but it also has a great jukebox to choose your favorite tunes.
Cougars and other patrons can be seen here as early as 7 p.m. and the place stays pretty busy until closing time at 2 a.m. It's not the swankiest of bars, but it's definitely a place worth checking out.
Cougar Life is the fastest way we have found to meet multiple cougars (try them for free)
After spending a lot of time in bars and clubs around the city we all know that things can be hit or miss even in the best spots. If you are completely reliant on the 4-5 hours a week you are spending at the bars to meet women you are missing out on a ton of opportunities.
You have to realize that the cougars in LA are extremely busy. They are balancing careers, hobbies, dating, and traffic which doesn't always leave a lot of time for hitting up the bars on our list. Instead, a ton of them have been using Cougar Life as a way to meet some great guys around LA.
Every year we rank and review all the of cougar dating sites that actually work and Cougar Life has been #1 for a few years now. They have over 7 million members and guys interested in dating older women are going to have the best chances. Older guys can do pretty well on it too.
They have a free trial so you can check them out and see what we are talking about. Give them a look and let us know about your results.
Fancy singing some karaoke while knocking back an excellent drink? Or maybe you're into the live music scene? The Backstage Bar and Grill is notorious for its great hospitality and good vibe.
In fact, it's been nominated as Southern California's top party venue. It also manages to stay sexy with its awfully suggestive cocktail menu.
Doubling up as a place to grab a bite and to enjoy an evening out, cougars enjoy this bar for its great patronage, old school booths and slew of younger gentlemen.
If you are only looking for a fling Adult FriendFinder is great
Let's be clear about something upfront about Adult FriendFinder, it is 100% aimed at helping people get together for casual fun. If you are looking for a longer-term relationship Cougar Life is going to be a much better option.
If you have not heard about this site you are missing out. When it comes to quickly and easily finding women interested in a short-term fling there are really only two sites worth your time; Tinder and Adult FriendFinder. Tinder is great for women under 30 absolutely sucks for meeting women over 30. That is where Adult FriendFinder really shines. After testing out and reviewing all the top hookup sites we would know.
With over 90,000,000 active members around the world there isn't a more popular app for women over 30 than this. There are a lot of women using it in LA and you are not going to find a better option for this. Check out their free trial here and let us know how it goes.
An absolute winner of a bar dedicated to playing the best and the worst of '90's rock n' roll. Not only that, but they're pretty proud of their tagline, "All Ages, All The Time". 'Nuff said?
Whiskey a Go Go is a large venue with five VIP booths on the second floor and first-come-first-serve seating on the first. But who needs a seat when you're single and ready to mingle?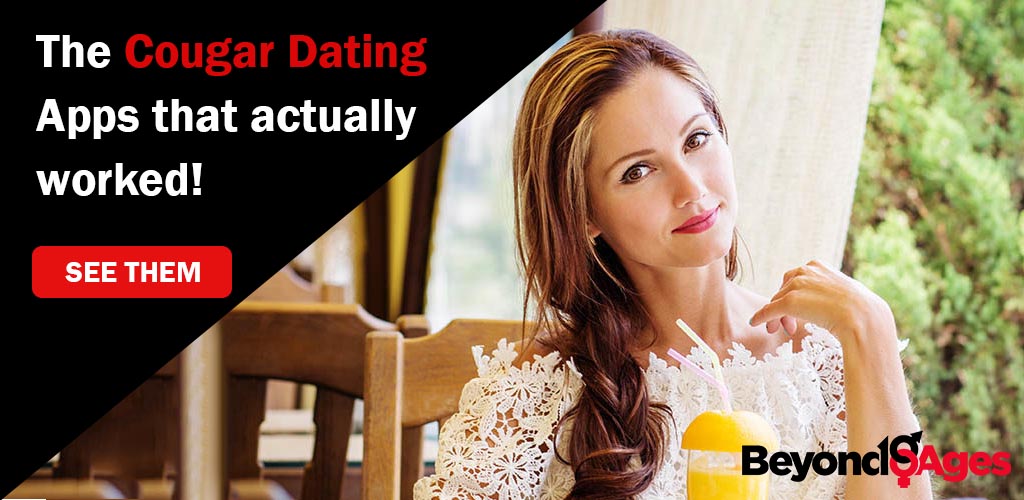 You know you're in for a high-class experience when the dress code is set as "sophisticated." And that's exactly what Bogies is.
You can enjoy a meal with friends, take a load off and enjoy their live music or visit on a Friday or Saturday for their club nights.
And when it comes to meeting cougars in Los Angeles, a regular visitor admits that there are "definitely single older ladies eyeballing the crowd."
If you're hoping to strike gold at Bogies, you should put on your best attire and practice your suavest opening line.
Cultural Places to Meet Cougars in Los Angeles
There's nothing like an older woman who is cultured and worldly. Which is why visiting Brentwood Art Centre is a great place to meet such a heavenly creature.
It's an art school for children and adults, which means that you could not only meet a cougar but perhaps also a hot cougar.
If you're looking for a mature art lover or even a talented artist, the Brentwood Art Centre may just be your golden ticket to success.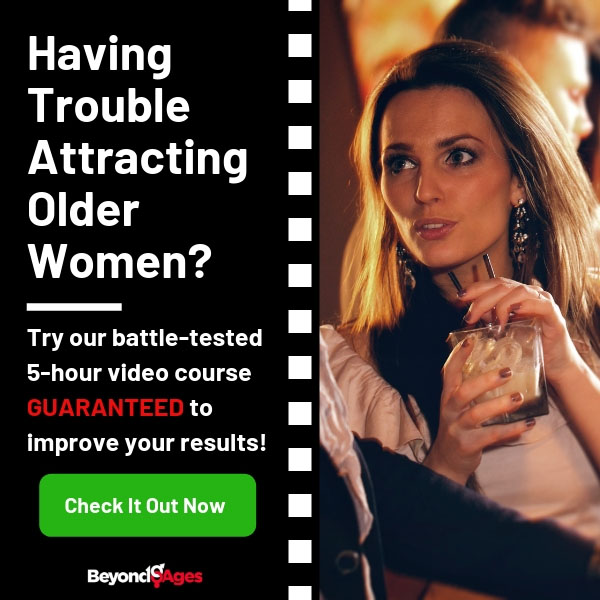 Best Restaurants to Meet Cougars in Los Angeles
Known as one of the cool locations from the film Swingers, the Dresden Room has a retro feel to it and exudes class and style.
With their red-curtain interior and well-preserved white booths, one can enjoy a cocktail or a meal in the presence of grandeur.
They also have live jazz music seven nights a week in the Dresden Room Lounge that's decorated with red leather chairs. And the music ain't half bad either.
A perfect place to hear some jazz and meet some high end cougars in Los Angeles.
Dedicated to fine dining, the Bull Pen boasts excellent cuisine and a spot for live entertainment.
It serves a more mature clientele, making it quite the place to strike up a conversation with a special woman.
Enjoy a cocktail at the bar that's decorated with dim lighting or have a hearty meal in the elegant dining area.
And with three awards proving its great atmosphere and fun vibe, The Bull Pen is a must when on the hunt for cougars in Los Angeles.
There are Chinese restaurants, and then there are Chinese restaurants!
Mr Chow is a seriously upscale place to enjoy the cuisine of the East. They aim to create a communal dining experience which has proven to be perfect for those looking to socialize.
They've been awarded a Five-Star Diamond Award for excellence, service and cuisine and the location really is top notch.
Their black and white checkered tiles and pristine table setting makes Mr Chow a perfect place to meet a high cultured and sophisticated cougar in Los Angeles.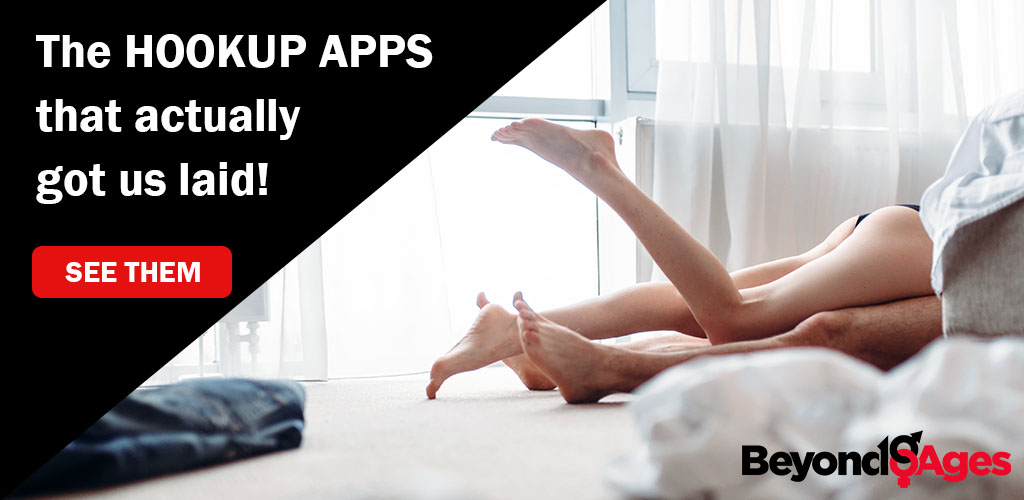 Chateau Marmont is a hotel in West Hollywood that has a stunning restaurant offering indoor and outdoor dining. It's incredibly fancy and their meals are just as impressive as the decor.
When it comes to meeting classy older women, the Chateau Marmont restaurant is so well known, it was the spot where Cameron Diaz appeared on SNL as a cougar in 2009.
Ever since, it's been a treasured spot for cubs and cougars to dine and enjoy.
Another hotel, the Downtown Standard is a place that celebrates design junkies and different walks of life. From drag shows to stand up comedy, it's impossible to be bored at this alternative location.
In terms of dining, it's likely that you may find yourself in the midst of an intrigued cougar.
Try out one of their nine different spots to hang out, such as the Croft Alley, a restaurant with a classic California vibe. Or hang out poolside on their deck fully stocked with a ping pong table, blue AstroTurf and plenty of room for a bit of tanning.
This is quite the spot to mingle and get to know new people.
Fancy a bit of the spotlight? The Ivy is well-known as a trendy spot where people get seen. It's decorated with brightly-colored flowers, a gorgeous outdoor seating area and multi-colored furniture.
What's even better is the fact that cougars enjoy sipping on cocktails at this rather kitsch restaurant while checking out the talent.
Why? Well, young, attractive aspiring actors have been known to wait tables at The Ivy, making it a very interesting location-slash-den.
When it comes to luxury living, Casa Del Mar is definitely on-point. It's a seaside hotel with three different areas for dining and drinks.
The Terrazza Lounge, a 180-degree Italian-inspired restaurant, servees delicious food and great cocktails. Catch is where you can head for sushi and seafood.
And the Cabana Lounge is a comfortable and intimate spot for evening soirees. Sit back and enjoy the good life among high class cougars at this five-star hotel.
A hint from a regular cub: arrive at around 8 p.m. If you haven't found that special someone by 10:15 p.m., you've been passed over and should probably leave.
Online Community of Cougars in Los Angeles
MeetUp is a super nifty site and app that helps connect people with similar interests. And it just so happens that there's a useful group called The Cougar Lifestyle.
This group is dedicated to women over 35 and men between the ages of 21 and 35.
They also have enjoyed tons of cool events in the past, so you can rest assured that it's an active community that won't disappoint.
--
And there you have it! The trendiest and most cougar-saturated spots in Los Angeles.
Enjoy everything that this amazing city has to offer and embrace the diversity that comes with it. We wish you tons of stamina and charm when it comes to meeting Ms. Right (now).