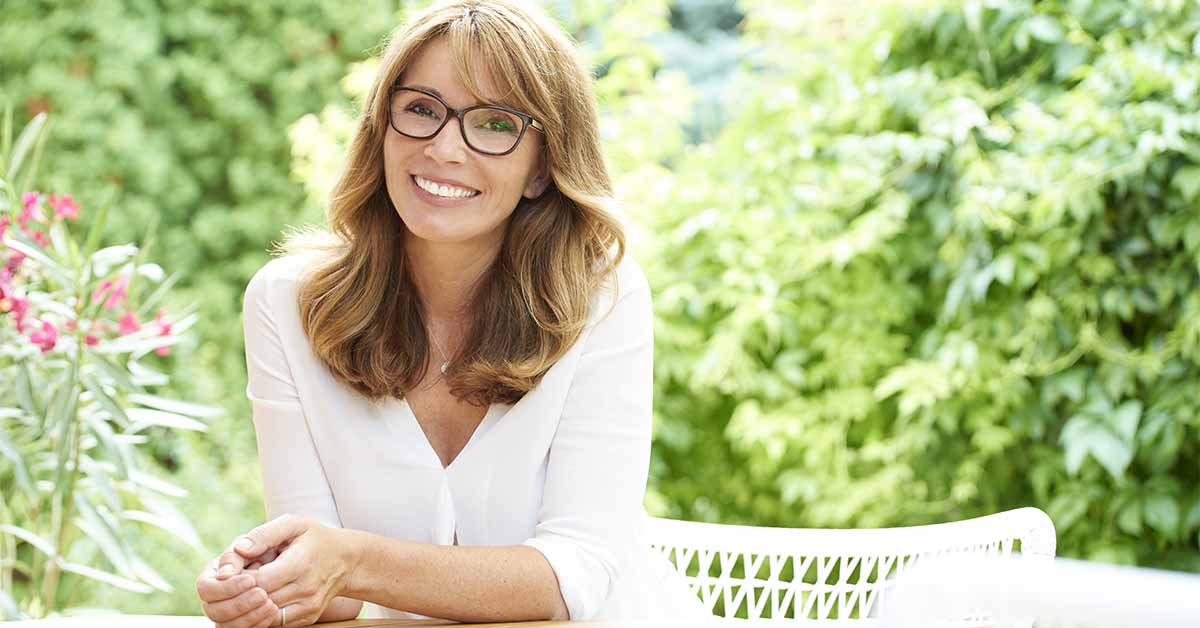 If you're looking to meet cougars in Los Angeles, things don't always work out perfectly. The LA dating scene can seem like paradise at first because of so many good-looking prospects, but there are cons too.
Because the city is so sprawling, distance matters a lot. Commuting takes a while even within the city. Where you live can be a dealbreaker, which narrows down your options! People can be reluctant to commit too, and the competition is more intense.
Meeting and dating cougars can be a challenge. Yes, there are head-turning older women everywhere, from Yoga Works to The Grove. If you hang out at foodie destinations like Silver Lake, you can cougar-watch to your heart's content.
But talking to them and keeping their attention is another situation altogether. Fortunately, we can provide a little expert help to make it easy for you. We've narrowed down the top Los Angeles cougar bars and hotspots.
Check out the list to kick off your cougar prowl big time. You're welcome! Feel free to drop a comment about your experiences—you might help out another guy searching for his cougar match.
The best cougar bar in Los Angeles to start at
Let's kick things off with our favorite cougar bar that is worth starting with:
Library Bar for mature California ladies who love books and cocktails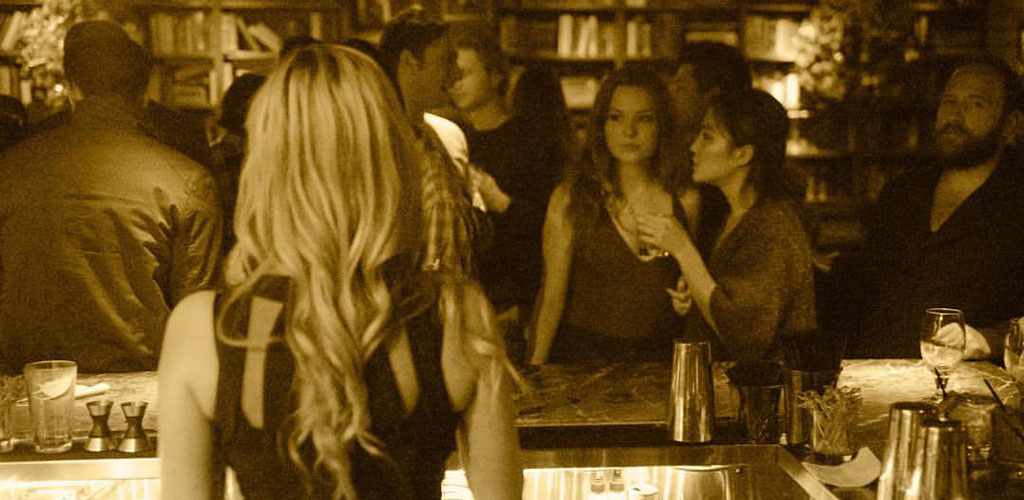 @librarybardtla
If your ideal date is also a bookworm, then Library Bar is the perfect pick for you among Los Angeles cougar bars. This whimsical place has an entire wall lined with vintage books. Just like how you'd curl up cozily with a good book, the ambience is warm and comfortable.
It features three lounge areas. Aside from the bar seating, you can invite your impromptu cougar date to a soft leather couch or a small table for more intimate conversation. To make it even more romantic, the lighting is dim and there's music playing in the background.
The space is small, though, so it can get loud and crowded during weekends. Library Bar is perfectly located downtown near many restaurants, after all. It has a great reputation too, especially for bibliophiles and hipsters of all ages.
The cocktails are even named after literary classics like The Odyssey and Huckleberry Finn. Starting at $15, these are delicious and strong, so you're in for a treat!
Where to meet cougars in Los Angeles online
Online dating is one of the best ways to meet older women in LA. Here are our favorite apps and sites for meeting mature women. Try them out and let us k now how it goes!
Finding a cougar for fun in bed on Adult FriendFinder has been our most reliable option (try it free)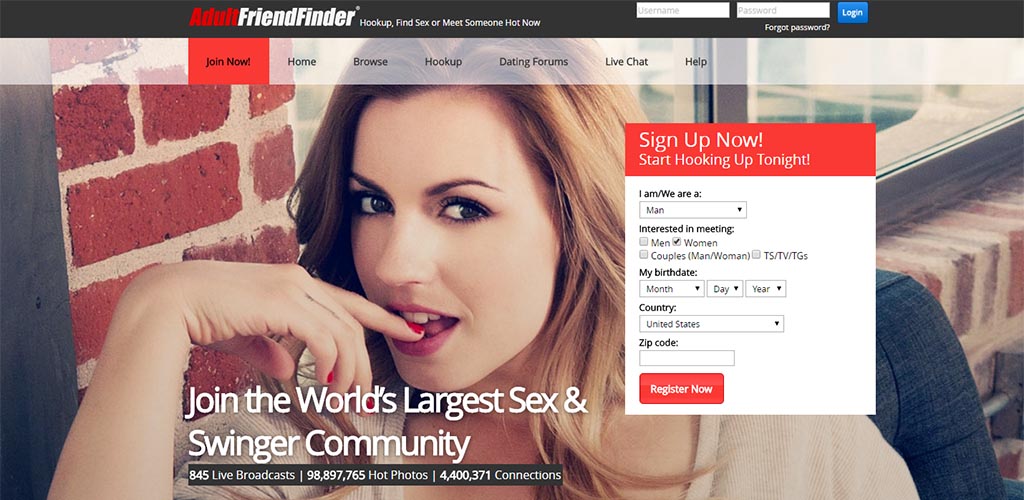 Don't you hate it when you hit it off with someone and she ends up wanting to date before jumping into bed? Sadly, lots of apps are pretty ambiguous with their intentions. You never really know if the person you're chatting with prefers something serious or something casual. Luckily, you won't have those issues with Adult FriendFinder.
Adult FriendFinder is a horny single's best friend. This site aims to help people meet up for casual sex, flings and friends with benefits relationships. Every single person you'll meet here wants to get laid. In fact, they might even post racy photos on the site to help ease your mind. It's by far the top Los Angeles cougar site if you want to get laid.
You won't find a more dependable way to meet cougars to take home than AFF!
From our experiences, we've met lots of feisty cougars on Adult FriendFinder. Most of the women we've encountered on the site are in their 30s and 40s, so you know you'll meet a lot of cougars here. The best part is that they all want to hop into bed with a guy like yourself. You might even learn a thing or two about pleasuring a woman when you hit it off with one of the ladies here.
Try Adult FriendFinder's free trial and you might just get a cougar into bed tonight!
Try Adult FriendFinder For Free!
If you actually want to meet single cougars who are more interested in fun in the bedroom than a long-term relationship you need to
check out Adult FriendFinder's free trial with this link
. We've spent many months testing out 100+ different sites and apps to meet cougars and AFF has consistently delivered the best results for most men.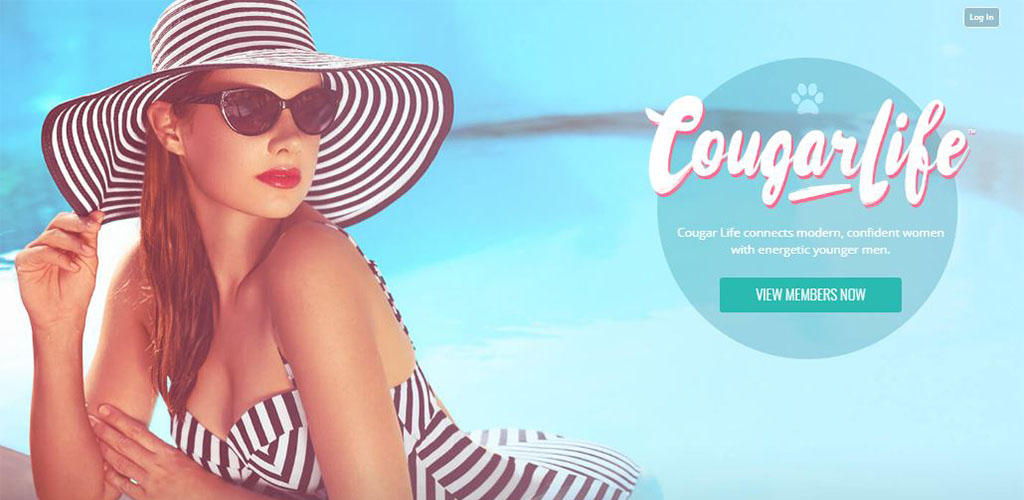 There are several great options to meet cougars in Los Angeles when you're going out but you only have so much time and money you can spend. If you REALLY want to meet a lot of single cougars you need to be smart and efficient with your time. That means checking out Cougar Life's free trial.
A lot of cougars have stopped spending time in bars and clubs and ONLY meeting single guys online. They're busy too and being able to connect with men, especially when they want to date younger guys, makes their life (and your life) a LOT easier.
If you haven't tried out online dating yet to meet cougars you're missing out on a TON of opportunities!
There are a few reasons why we've found Cougar Life to be the best option for most guys and why it's at the top of our rankings for the best cougar dating apps and sites:
You won't find more Los Angeles cougars on any other site or app
There are other options out there that have more people using them but actually finding single cougars can be very time-consuming. Even if you find attractive women over 35 using them you never really know if they're interested in dating younger guys.
With Cougar Life, every woman using it is VERY open to dating both younger and older guys and they aren't afraid to show it! No other option out there has more REAL COUGARS that you can actually meet up with.
Younger guys won't do better anywhere else
Cougar Life is great for older guys who want to date cougars but younger guys will be especially pleased with it. There is still a big stigma with women about dating younger guys in a lot of places and Cougar Life does a great job of making women feel comfortable with their desires.
No other option comes anywhere close to being as effective for guys who want to date older women!
Instead of worrying that the women you're messaging MIGHT be interested in a younger guy you know she is. Don't be surprised if you actually get older women messaging you first for once either!
These LA women actually want to meet up and there's a great variety
It doesn't matter how many people are using an app or site if all the women are just there for attention. Most of the bigger free apps out there are filled with time-wasting women who just want to collect compliments.
In our experience, the women on Cougar Life are MUCH more engaged and actually want to meet guys in person. Why else would they use such a specific site? There is also a great mix of women who want short-term fun and those who want an actual relationship. You can pick and choose.
If you haven't tried out Cougar Life's free trial you absolutely should. It's a great experience for most guys and a combination of time spend in our favorite places on this list and Cougar Life is a recipe for success!
Try Cougar Life For Free
Top Los Angeles cougar bars you have to try
LA has a fantastic nightlife scene full of amazing bars. In those bars, you'll meet some of the most gorgeous cougars in the city!
The best cougar bars in downtown Los Angeles
For a truly unforgettable night in LA, you have to go downtown. While these bars might be a little up there in price, it's worth it for the experience.
Explore the amazing whiskey collection at Seven Grand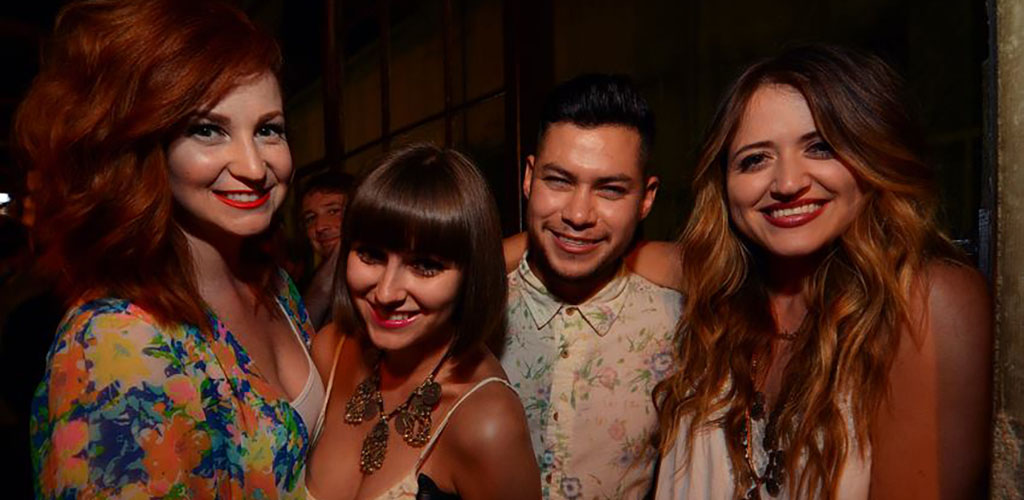 @sevengrandla
Seven Grand is hands down one of the best cougar bars in Los Angeles. Mature women flock here because of its impressive whiskey and cocktail collection. The bartenders here take their craft seriously, so the drinks are above and beyond what you'd get in an average bar. They offer more than 200 different bottles of whiskey alone.
Just like that, you already have a good conversation starter for any sexy cougar coming your way! Try asking her what kind of whiskey she likes or which drinks she'd recommend. If she's new too, a safe choice would be Gold Rush, which is both sweet and smoky. For something tart, then Bourbon Rose might be the perfect drink.
Happy Hour is from 3 p.m. to 8 p.m. daily. Cocktails are priced between $5 to $8 then, so you can go ahead and treat her! Aside from the bar, Seven Grand has a few tables and booths. It's rustic and dimly lit, with pool tables, a jukebox, and occasional live music. If you want to grab a seat or simply have more space to stretch out, we recommend coming early.
Hollywood Club Crawl is the perfect club to head out to if you're looking to get lucky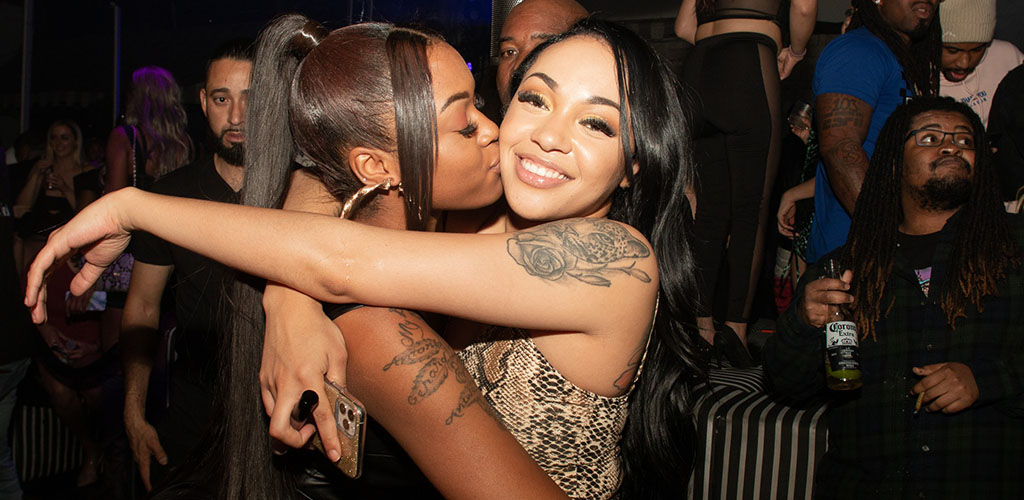 @HollywoodClubCrawl
Hollywood Club Crawl is one of the best dance clubs in Los Angeles. Located in Hollywood, the club is often filled to the brim with gorgeous single people. Unlike lots of other nightclubs in the area, the women that you'll meet here aren't chasing down shot after shot. This is a classier nightclub scene. So the women you'll meet here will be ready for casual adult fun.
We've met tons of cougars in Los Angeles while partying here on Friday or Saturday nights. One of the things we like the most about this place is that people come here both in groups and by themselves. That's just the type of vibe that this club attracts. So prepare to meet some of the hottest women while dancing at Hollywood Club Crawl.
The best Los Angeles cougar bars in the suburbs
Don't want to shell out too much for a night out? Head to the outskirts of the city and find these hidden gems. They're also full of hot older women!
neat. is one of our favorite Westside bars to meet cougars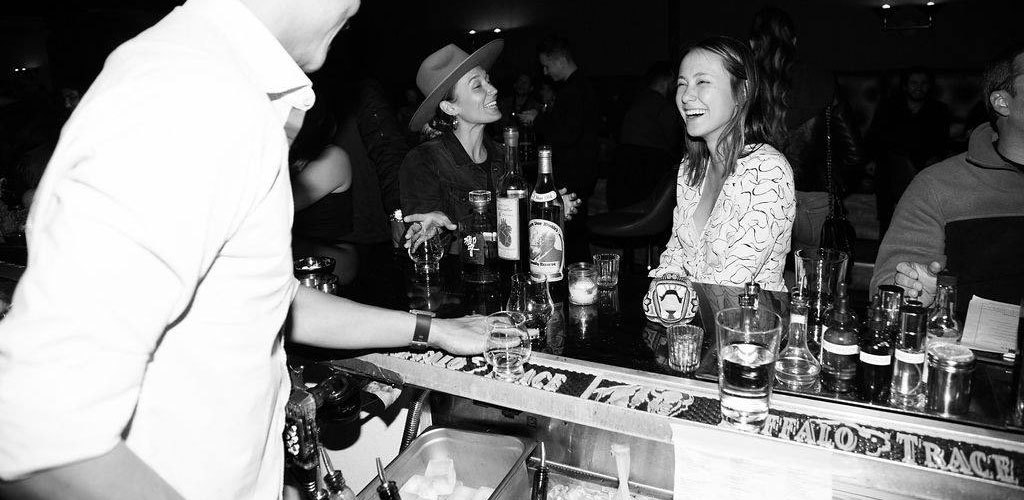 @neatbarla
Located in West LA, neat. is an awesome cocktail bar that attracts a fantastic crowd. Unlike other dive bars in the area, this cocktail bar has an intimate atmosphere. This is the kind of bar you head out to if you're interested in actually conversing with a woman. The bar serves up a variety of drinks, including classic cocktails, beer, and wine.
Our favorite thing about this bar is the live music acts that perform here. It makes for a great ice breaker if you don't know what to say to the gorgeous woman by the bar. So grab a drink and find a comfortable seat. We've only met the most gorgeous single women at neat.
4100 Bar is a local gem with cool vibes and hip cougars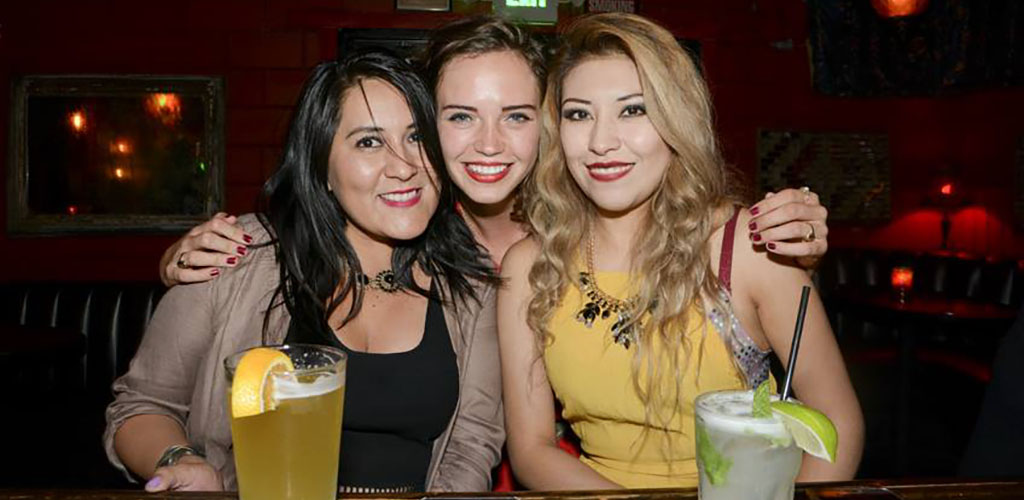 @4100BarLA
For true blue dive-y goodness, reserve at least one evening of your hunt for cougars in Los Angeles at 4100 Bar. This hole-in-the-wall is an old favorite in the city. You'll be glad you stopped by when you notice all of the Los Angeles cougars milling around. 4100 Bar is conveniently located close to major areas like Hollywood and Silver Lake. It's also open every single day of the year. All in all, it's a chill lounge with a dark, bohemian look.
When you're looking to meet single cougars around the area it would be a mistake to skip this spot. Your default destination would be the circular bar. It's long and dimly lit, and there's a sultry vibe because of the red tapestry. Once you've gotten to know a sexy older woman better, both of you can transfer to any of the couches and booths. These provide a more private space. Some people even make out here.
The place is bustling on Friday and Saturday nights. During Happy Hour at 6 to 8 p.m. daily, beer is only at $4. Hot dogs, ribs and chicken are available from Rich's BBQ outside. In other words, you can get comfortable here and focus on flirting with your cougar. If you have chemistry, she'll love the attention!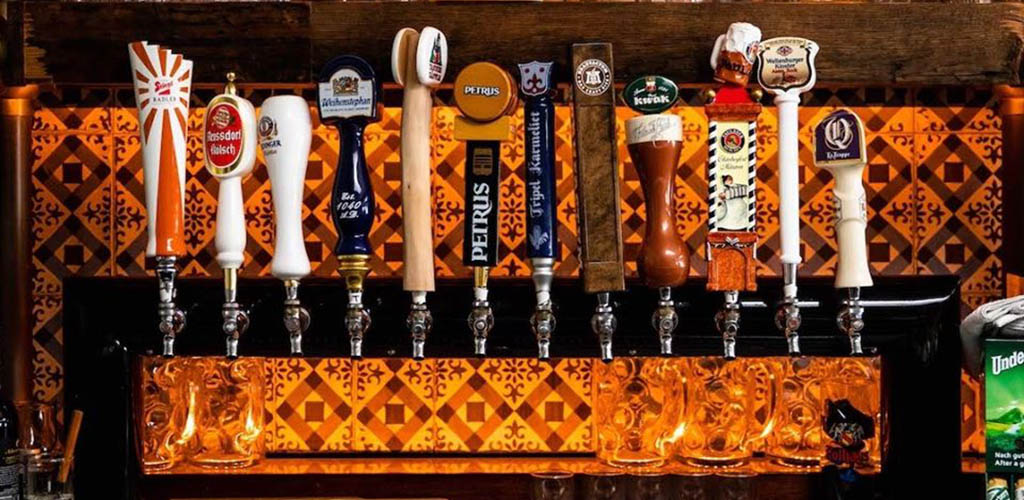 @RasselbockLA
If you're not in the mood to dance and drink, then why not head to a beer garden? We always have a great time at Rasselbock Kitchen & Beer Garden. This spot is the perfect blend of a German restaurant and beer garden. The food menu is just as amazing as the drink options. You can indulge in over 35 German and Belgian beers, tons of Haus Cocktails, and German and Californian Wines.
The restaurant's menu is full of different versions of schnitzels and sausages along with vegetarian and vegan options. The beer garden attracts a diverse crowd. So grab a drink and find a seat at one of the communal picnic-style tables. Introduce yourself to the gorgeous girl drinking a beer and enjoy some casual conversation. It won't be long before you'll be enjoying each other's company in other ways.
Where to pick up Los Angeles cougars at night
Don't limit yourself to nights out when it comes to meeting women. These daytime hotspots for cougars will show you how easy it is to pick up mature women in the daytime.
The Dresden Room brings Old Hollywood glam to cougar bars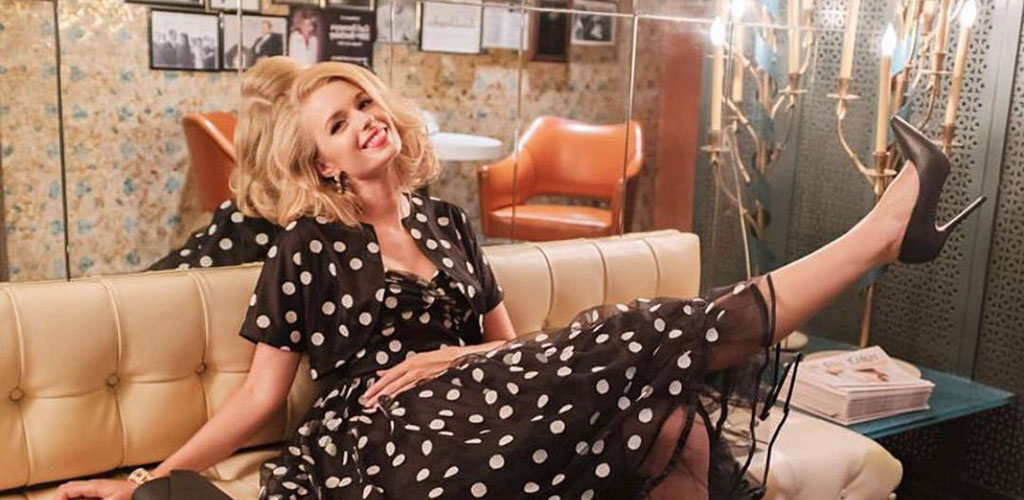 @TheDresdenRoom
Known as one of the cool locations from the film Swingers, the Dresden Room has a retro feel to it, exuding class and style which cougars in Losa Angeles love. With its red-curtain interior and well-preserved white booths, you can enjoy a cocktail or a meal amidst grandeur.
This spot also offers live jazz music every night in the Dresden Room Lounge. And you know how cougars in L.A. love jazz! Cozy up with a cougar in one of the red leather seats. Enjoy the music with some cocktails and who knows where things will lead?
Los Angeles cougars love to go out dancing at Sound Nightclub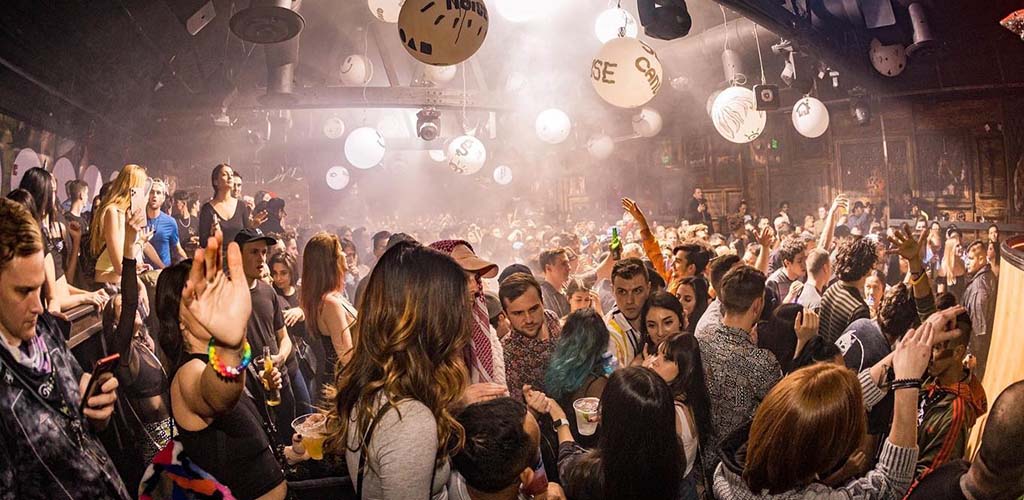 @soundnightclub
Sound Nightclub is an awesome nightclub for non-stop dancing. The nightclub hosts some of the best house and techno music in the city. This is the one nightclub where we have consistently been pleased with the music choices. On top of that, the women that come out here are incredibly sexy.
So head over on a Friday or Saturday night as the club is usually full on those nights. Grab a drink by the bar and then head over to the dance floor. You'll immediately see that the women at the club are ready for a good time. So find a dance partner and you'll be sure to have a fun night.
Keep it sleek and simple at A Simple Bar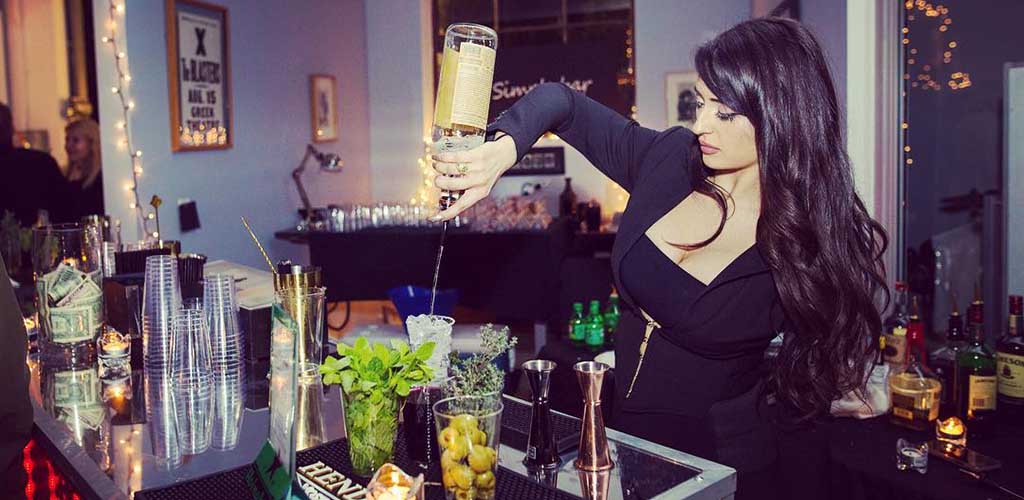 @asimplebar
Don't let the name fool you because this bar is anything but simple. With its iconic bar and energetic crowd, A Simple Bar is the place to be for the young and young-at-heart. Sure, it's a pretty small bar, but that just adds a touch of intimacy to the place.
While the youngsters are out mingling and getting rowdy on the dance floor, you can take a seat at the bar. This is usually where the chic and sophisticated Los Angeles cougars hang out. Offer to buy her a drink and she might just take you up on your offer.
Before you start worrying for your wallet, know that A Simple Bar has their daily happy hour at 5 p.m. to 8 p.m. You get great discounts on well drinks and beers, so it's a good way to save money.
The Ivy is the top-notch bar for meeting more mature socialites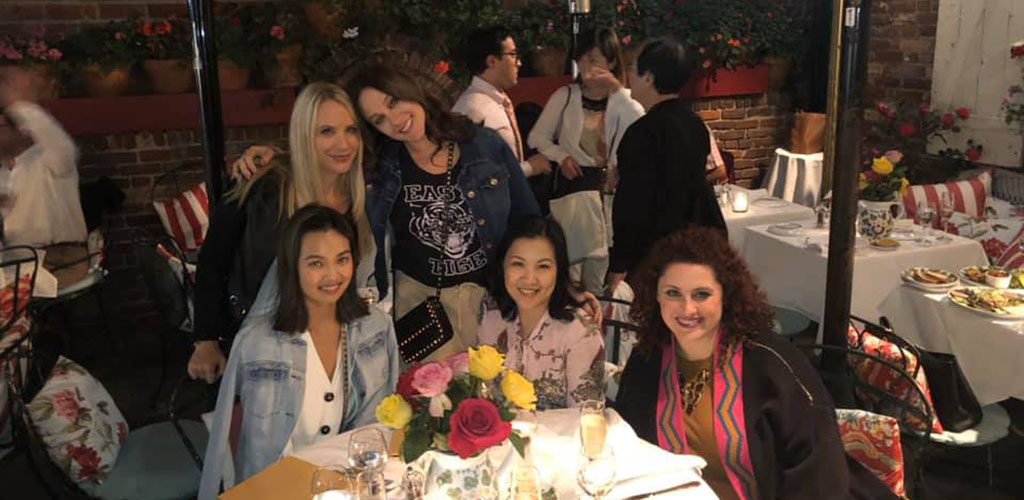 @TheIvyRestaurants
Fancy a bit of the spotlight? Even among the cougar bars in Los Angeles, the Ivy is well-known as a trendy spot where people get seen. It's decorated with brightly colored flowers, a gorgeous outdoor seating area and vibrant furniture. What's even better is the fact that cougars enjoy sipping on cocktails at this kitschy restaurant while checking out the talent.
Why? Well, young, attractive aspiring actors have been known to wait tables at The Ivy. It's a very interesting restaurant-slash-den. But don't worry about the competition. While these cougars ogle the young waiters, they often prefer the company of fellow patrons.
Where to meet older women in Los Angeles during the day
Need a few more places to meet cougars in LA? Here are some less conventional spots where you can run into them.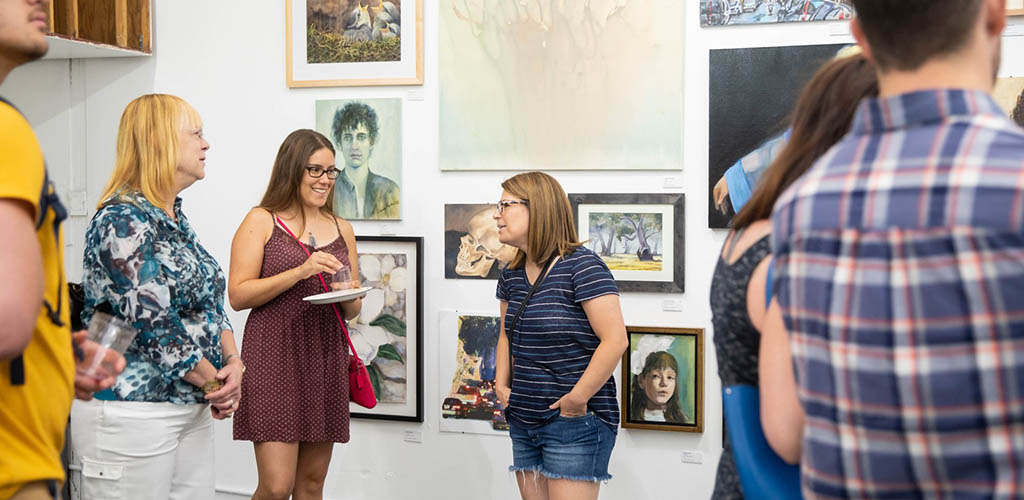 @brentwoodart
There's nothing like an older woman who is cultured and worldly, and Brentwood Art Centre is a great place to meet such a heavenly creature. Older women who love art usually go here to either learn or take in the artworks on display. You might even meet a few collectors who don't mind spending thousands of dollars on art.
If you're lucky, you might even hit it off with an up-and-coming artist who happens to be hot and single. Invite her to join you for some lunch at Katsuya and you might end up talking about more than just art.
Have an elegant and romantic dinner at Chateau Marmont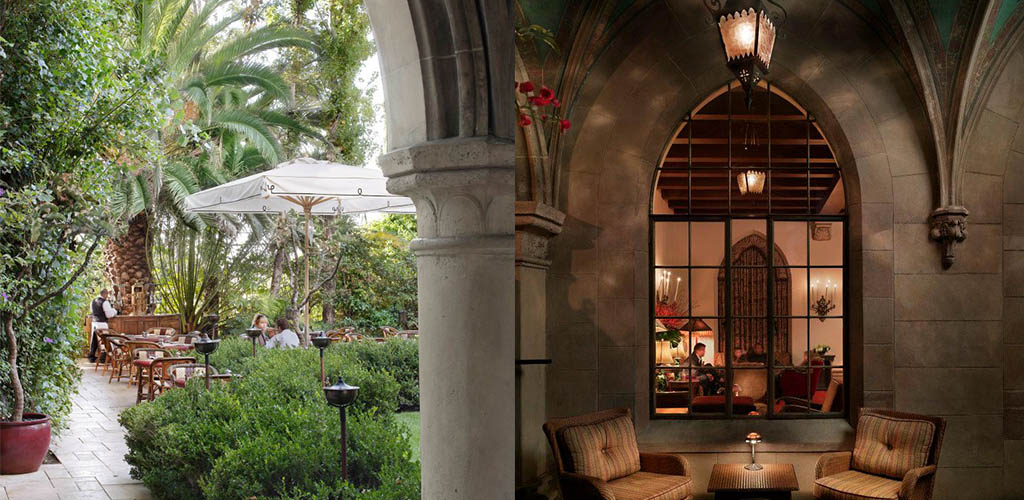 @chateaumarmont
Chateau Marmont is a hotel in West Hollywood with a stunning restaurant offering indoor and outdoor dining. It's incredibly fancy, and their meals are just as impressive as the decor. When it comes to meeting classy Los Angeles cougars, nothing beats Chateau Marmont.
This place has gotten so popular since Cameron Diaz shot a skit for SNL here as a cougar. Now that's a surefire way to announce that it's one of the hottest cougar bars in Los Angeles!
Menotti's Coffee Stop is an awesome spot to grab a coffee and introduce yourself to someone new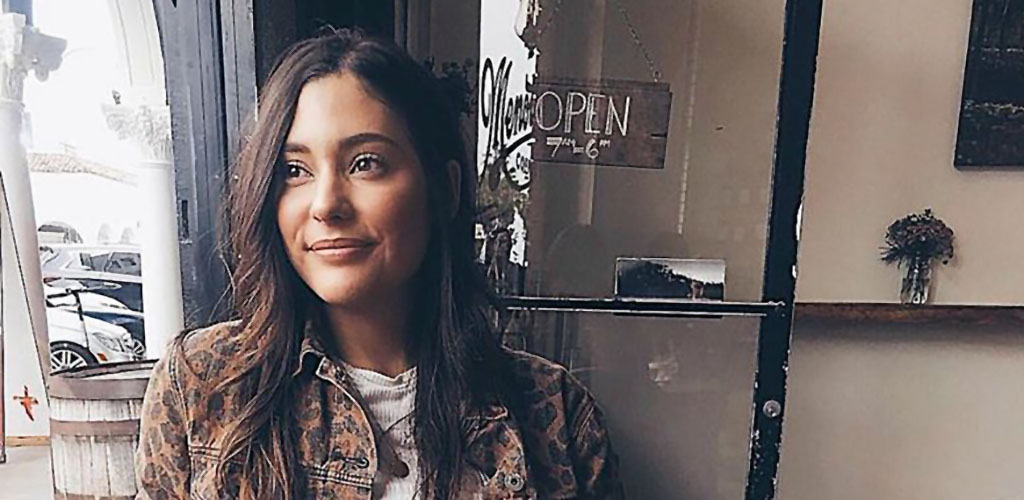 @menottiscoffeestop
Menotti's Coffee Stop is an absolute staple in Venice. This is one of the most popular coffee shops, and it happens to be one block away from the beach. There are always people coming and going to this place, which leaves ample opportunity to meet someone new.
One of our favorite things about this shop, besides the amazing coffee, is that they don't offer WiFi. That means that anyone sitting at one of the coffee tables is less inclined to keep their head glued to their phone or laptop. This coffee shop makes it easy to mingle and you'll quickly see that strangers are always introducing themselves to each other here.
Other great options for meeting cougars in Los Angeles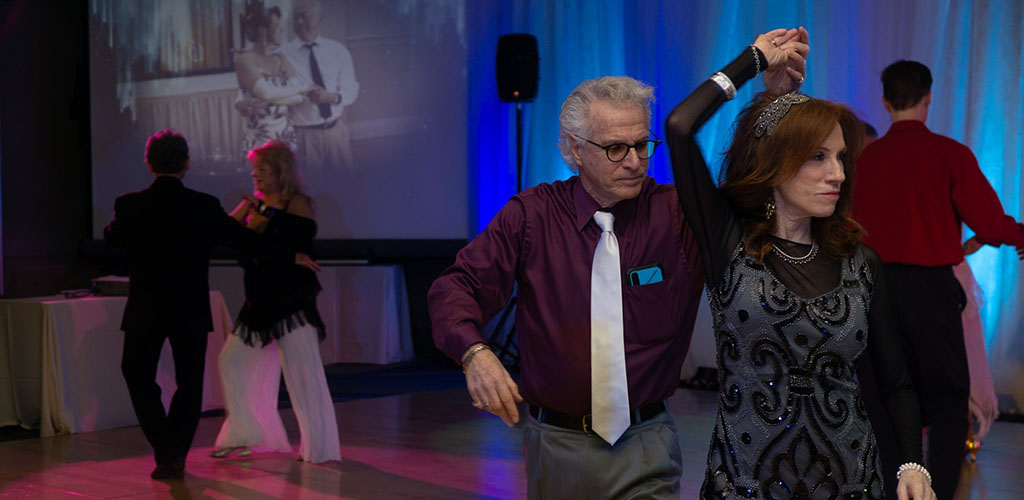 @byyoursidedance
Do you avoid clubs and bars because you don't have the right dance moves? Well, have you considered taking dance classes? It's amazing how easy it is to meet cougars in Los Angeles at a dance class. Many women love taking dance classes, both as a hobby and as a workout. At By Your Side Dance Studio, you'll meet a wide variety of women.
The dance studio is perfect for both beginners and those with more of a background in dance. The studio offers dance classes in different styles of dance including bachata, ballroom and more. The studio even encourages social dance classes to help people meet and mingle. So take advantage of all of the partner swapping you'll be doing and take a dance class here.
eHarmony is great if you want a long-term relationship-seeking cougar (try it now)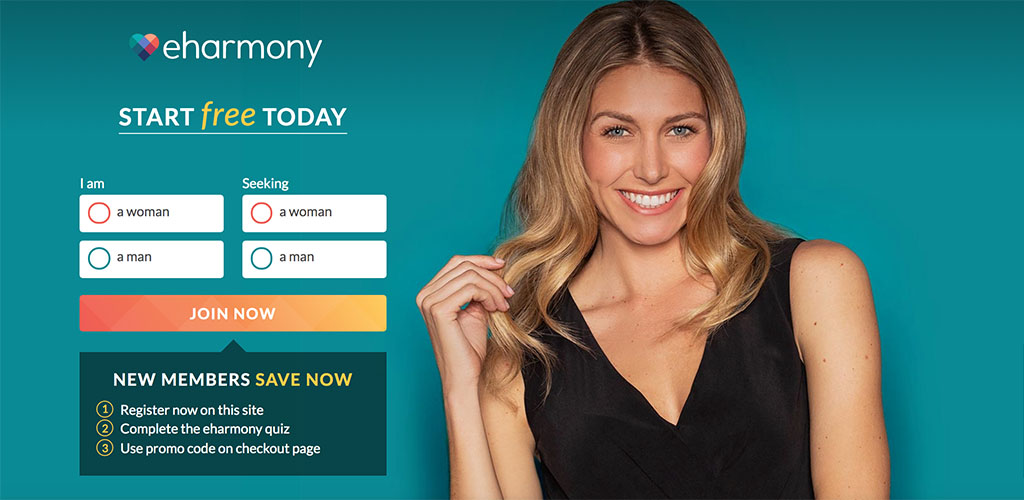 If you're looking for attractive cougars who aren't out to waste your time, you definitely need to check out eHarmony and their great trial. It's the highest quality dating site out there we have found, responsible for 15 million matches per day and 4% of ALL marriages (a crazy high number). Think about it, that's nearly 4 times as many as any other dating site out there!
eHarmony is the best way to meet cougars in Los Angeles for relationships for a few different reasons (and we have done a lot of testing). First, they do an amazing job of filtering out all the women who are just using dating sites for attention and compliments. Their signup process is longer than most (but worth it) and that means that only women who are committed to actually meeting guys complete it. As a result, the women on eHarmony are incredibly responsive to messages and often send the first message themselves!
Using eHarmony is a completely different experience than any other site out there for long-term relationships!
They also do a really good job of matching you up with the type of women you are looking for. When you are looking for cougars you can specify age ranges and other factors that are important to you. You will only get matched up with women who match what you're looking for and are compatible with guys like you. That saves an incredible amount of time and money for you if you factor in all the potential wasted first dates!
eHarmony's great trial makes it really easy to start meeting lots of women in your area right away. It truly is the best site we've found of its kind and if you haven't tried it yet (or it's been a while since you checked it out), you're really missing out. We've tested out a lot of cougar dating sites so we know what we're talking about, but don't take our word for it, give their proven trial a shot today. There really is no other dating site that compares.
Try eHarmony Free
Speed LA Dating is a fun way to meet lots of local singles in a short span of time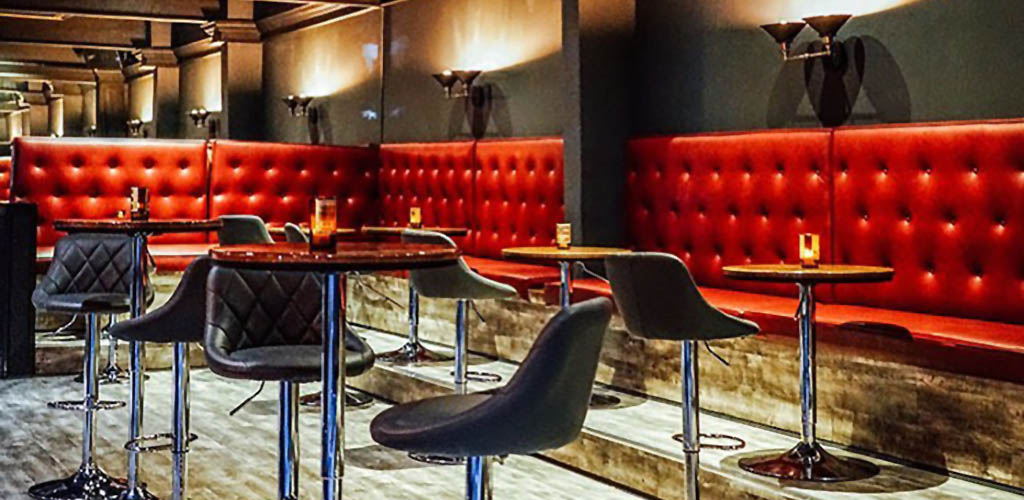 @neat.la
Speed dating is the perfect option if you don't want to money at bars or on dates that go nowhere. We've met tons of cute women while using Speed LA Dating. And we love how they use various trendy bars all over the city as venues. This speed dating service makes it easy to meet lots of women in a short amount of time. Unlike traditional dates, you won't be stuck together for very long if there's no chemistry between you.
Along with speed dating in person, the service also offers virtual dating. So if you don't feel like leaving your couch you won't have to. Speed LA Dating makes it easy for you to meet someone new who's interested in a good time.