Here's the good news: the median age in Tucson is 33 years old, which is cougar territory. It's also sunny here most of the time, so you bet that single cougars in Tucson are out and about.
Cougars here aren't hard to find, really. You'll see them walking to their class at Yoga Oasis or heading to Main Gate for a shopping spree. The truth is, there are countless attractive, single women in this city. Lucky for you, many of them are willing to explore having a relationship with a younger man.
The Best Places to Find Cougars in Tucson
Is there such a thing as a go-to place where you can meet a lot of sexy single cougars all in one spot? You're in for a treat.
We included more than 30 cougar-friendly bars, clubs, cafes, and pubs in this guide to match all tastes. But we also know that some readers may not be willing to read through the entire 4k-word guide. For them, we made this shortlist of the top four venues and apps for meeting cougars in Tucson. Try them first before testing the rest.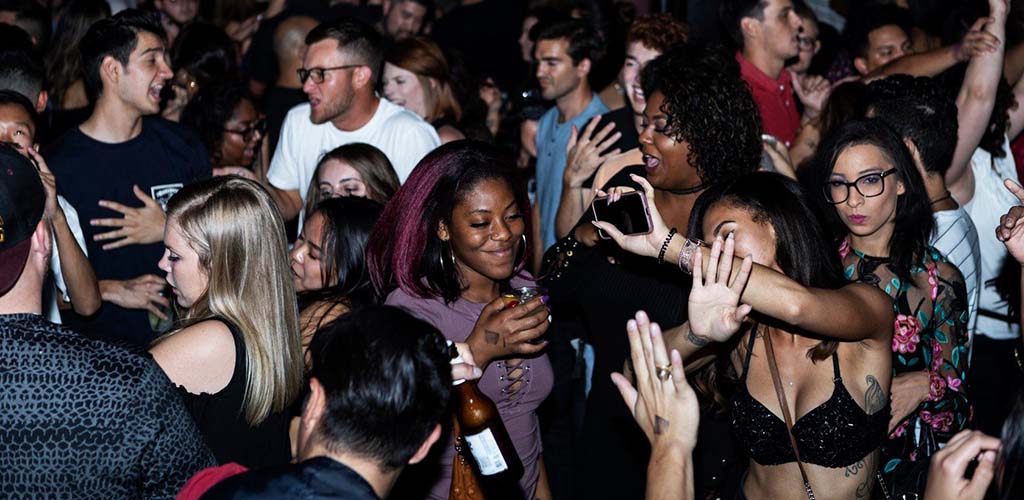 @theclubcongress
Visit Club Congress for a diverse night out with Tucson cougars
The Hotel Congress is worth an overnight stay. This historic hotel has no TV in any of its rooms, and it takes you back in time to the 1930s. But we always head this way for a different reason. Right next to it is Club Congress. We're not exaggerating when we say that this place suits pretty much everyone. They play different genres of music every night. There's always some sort of event going on, including trivia nights, retro dances and tequila festivals.
The crowd here comes from all walks of life, although the vibe is more grown-up. Finding a cougar who's ready to have some fun is effortless! Drinks are cheap, too, with delicious signature cocktails at $5 during happy hour.
To get a Tucson cougar talking to you all night, hang out first at the bar inside. Everyone will be cheering together and enjoying over drinks amidst the music. Once you've intrigued her, move on to the outdoor patio. It's a tad more romantic here, and you might be locking eyes all night (and more).
Where to meet cougars in Tucson online
Meeting older women is so much easier these days because you barely even need to leave the house! All you need to do is try these sites.

Use AFF if you just want to get laid by a Tucson cougar without the commitments (try it free)
We understand the appeal of the older, more experienced vixen who can teach you a thing or two about what goes on behind closed doors. But when you use general apps, you'll probably end up meeting your fair share of women who want something serious. That's not the case with AFF (which has a great free trial).
On AFF, you'll meet women who also want to engage in the horizontal tango and nothing more. The women here know what the site is all about. So they're not here to look for a man who'll stick around for the long haul. As far as getting laid through a site is concerned, AFF is your best chance of scoring with a cougar in Tucson.
In our experience, most guys are going to get the most reliable results meeting single cougars who aren't looking for a commitment using AFF.
Most importantly, AFF's userbase is composed mainly of singles aged 30 and above. That means you'll have great odds of matching up with a cougar in your area.
Give AFF a shot and see just how easy it is to meet some smokin' hot Tucson cougars for a good time.
Try AFF For Free!
If you actually want to meet single cougars who are more interested in fun in the bedroom than a long-term relationship you need to
check out AFF's free trial with this link
. We've spent many months testing out 100+ different sites and apps to meet cougars and AFF has consistently been the easiest way for most men.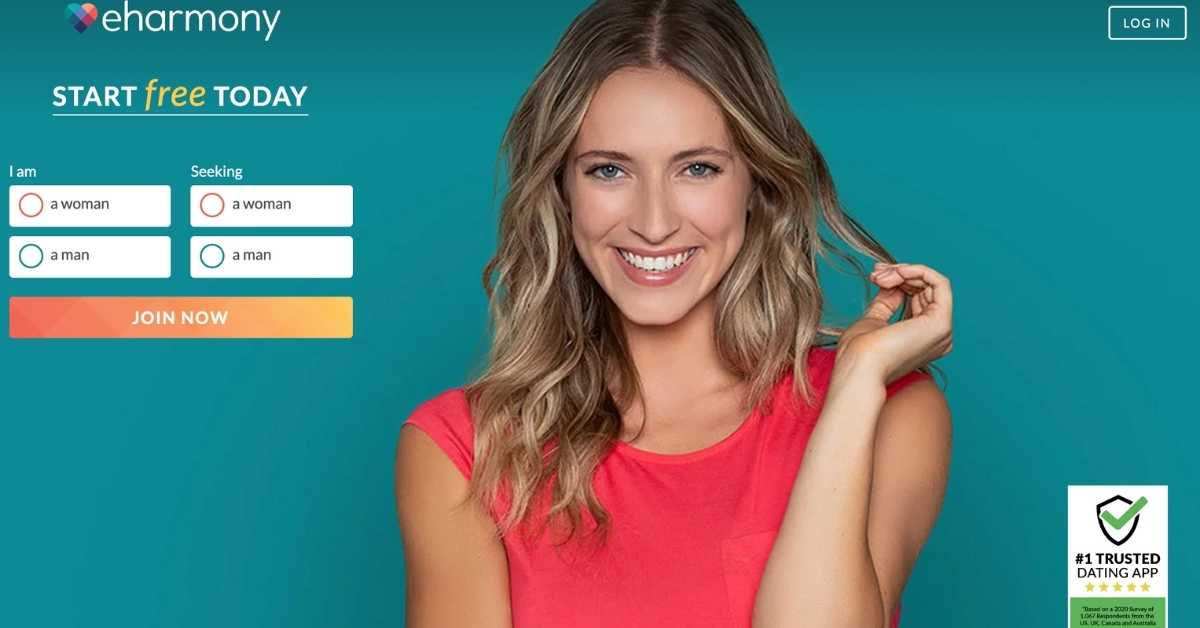 When thinking relationship, eHarmony is the Tucson cougar dating site for you (try it now)
We love a good cougar bar as much as the next guy. But there are times when you just want to hang out at home while meeting hot older women. There are also a lot of Tucson cougars who just don't spend any time in bars and clubs any longer. eHarmony (which has a great trial) really helped us out.
While there may be a ton of apps out there, none of them are as good as eHarmony when it comes to helping you meet single cougars. We've spent a lot of time rating and ranking over 100 different cougar dating sites and apps and this is what we really like about it:
They just have the most cougars using it
While their 33,000,000 plus membership doesn't make it the biggest site around, in our experience they have BY FAR the most real cougars using it. We're talking about attractive, single women over 35 who are interested in dating both younger and older men.
A ton of the women who use eHarmony are ACTUAL COUGARS. You won't find that anywhere else!
If you've tried to use more general dating sites in the past you know how hard it can be to find a real cougar. You have to sift through hundreds of profiles and MAYBE get lucky and find one.
It saves a ton of time and money
Spending any amount of time in a bar is expensive and you never know if any attractive cougars will even show up. If you want to make the most of your time and money a quality dating site or app is the best way to go.
You have to change your approach to change your results!

You shouldn't completely stop going out but being able to meet women 24/7 regardless of where you are is extremely powerful!
Do yourself a favor and give eHarmony's free trial a shot here. It's easy to get set up and it is the best option for making a big improvement in your dating life that we've found. Try it!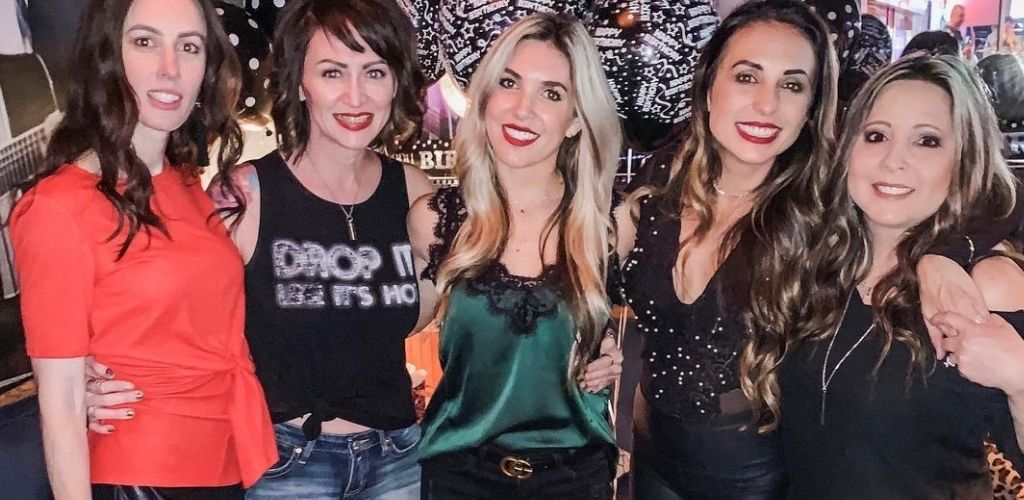 @_erinec_
The Maverick King of Clubs is the perfect place to dance with cougars in Tucson
Are you an absolute pro on the dance floor? Well, even if you're not, you don't have to be to have a good time at The Maverick King of Clubs. This nightclub is a lively place to get down with lots of gorgeous women in our city. The atmosphere of the club is super friendly and there are also great opportunities for you to learn how to dance.
If you don't happen to have a strong background in dance, then come here anyway. The club offers dance lessons that you can take advantage of.
You'll quickly find that awkwardly stumbling around happens to catch the eyes of ladies that are looking to help out. So grab a drink and then make your way to the dancefloor!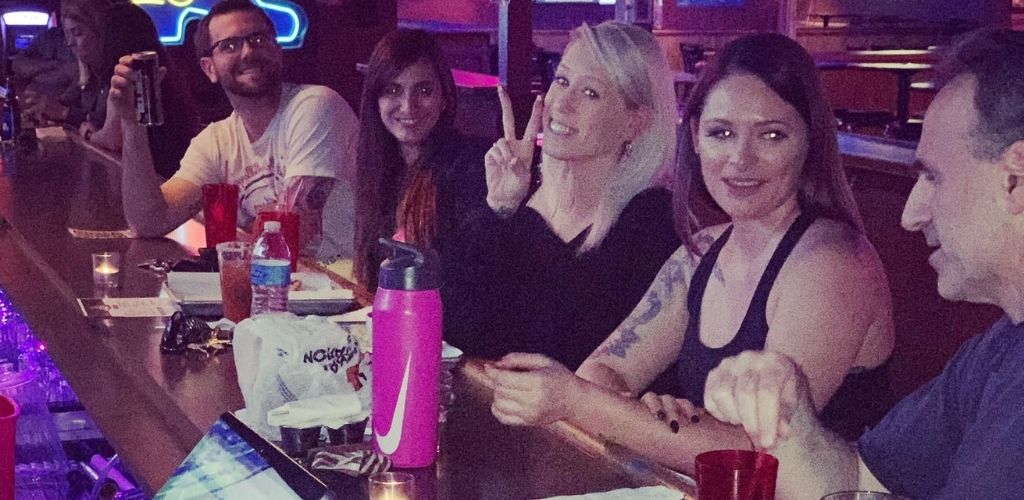 Top Tucson Cougar Bars and Cougar Clubs
The main challenge you might face in Tucson is that the city is a major university town. You should know where the Tucson cougar bars are versus the bars where youngsters get wasted. The hotspots in the city are pretty spread out, so you need to be strategic.
That's why we're giving you a cheat sheet. Below, we've divulged the best cougar bars along with other places where cougars hang out. Try it out, and let us know in the comments how you fare!
We included a good mix of bars, grills, and clubs to begin with. But you gotta bring your best game to the venue to get the job done. Look good, dress sharp and talk to as many cougars as possible.
Get ready for some playful teases and shit tests thrown at you. Cougars are experienced old women who'd been with their fair share of men, and they can tell who's fake and who's not.
Stay calm and assertive around them. Don't explain yourself and treat her as your brat little sister, and you'll get along well.
The Apps Dating Coaches Recommend Most To Meet Cougars
More and more older women are only using apps and sites to meet guys, especially younger guys. You need to be on at least one or two apps now if you want to get the best results you can. These are the apps that give normal guys the best success meeting cougars:
Site
Our Experience
Our Rating
Free Trial Link

Best Hookup Site Cougars

Experience Highlights

The best way to meet cougars for hookups by far
Best results for regular guys
Over 60 million active members
Not good for long-term relationships

Try AFF For Free

Best For Relationships

Experience Highlights

Easily the best option for long-term relationships
75% of all online marriages start here
70% of users meet their spouse within a year
In-depth signup and matching process

Try eHarmony

2nd Best For Hookups

Experience Highlights

2nd best option to find hookups
Attracts an older crowd than most hookup apps
Pretty popular
Great free trial

Try Passion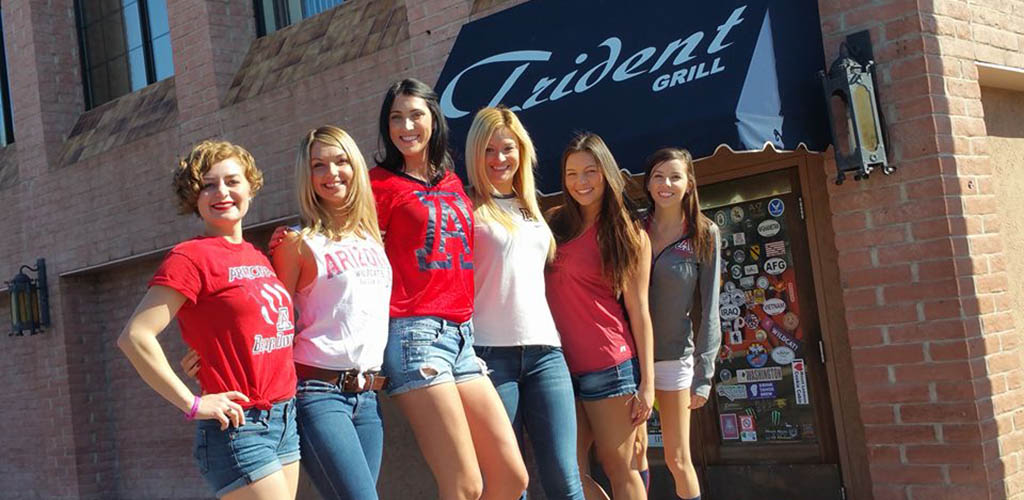 @TridentGrill
Meet Cougars in Tucson During the Day
In a city like Tucson where the dating sphere isn't that good, you're better off approaching women during the day. Why?
Weak competition: Unlike in bars, your cougar will be alone or with a bunch of female friends. You won't see a couple of puffed-up dudes flocking around her with drinks and cheesy pickup lines. It's just you and her.
Time-efficient: Some men don't have time for clubbing. If that's you then why not approach them on your way to the gym, cafe, and grocery store. You will save a lot of partying time - and money - and still get the same result.
Meet hot Tucson cougars during the day in one of these places:

@jesse.wallace
The Guide to Cougar Dating in Tucson
Now that we've shown you where to meet them, it's time to show you where to date those hot Tucson cougars. Meeting and striking up conversations with cougars is just the tip of the iceberg. It takes a slightly different strategy to date a cougar.
Why?
Because cougars are very specific. No matter what she wants; a relationship or just a fling, she will be loud about it and may cancel you out if your goals don't match. I was chatting with a cougar over Bumble. Things were fun, she was very invested and her text ratio was 4:1 - I mean, blocks of text and a lot of emojis. Seems encouraging isn't it?
Yes, but she blocked me after seeing my "masked" WhatsApp photo because I looked way younger than her.
Weird, yes. But also specific.
The first date with a cougar will depend on her blueprint and goals. That's why we offer three different types of venues depending on the end goal.
If you just want to keep it casual take her to a lounge
If both of you are in it for something casual, then why waste more time. Take your cougar out to a cool romantic lounge and then build intimacy and sexual attraction then work it out from there.
These are our favorite romantic lounges in Tucson:
If you're more serious about dating her try any of these activities
Not all women will sleep with you on the first date. Some will need to know more about you first, especially for a long-term relationship. If that's your cougar, then try one of these fun activities to lower her guards:
If she's very old school you can always do a dinner date
Some women, especially cougars, have a thing for dinner dates. Some think they're safe, while others use it to size up your wallet or to brag between their friends.
Anyway, if a dinner date is your only option, then try one of these romantic restaurants in Tucson:
A Map of All the Best Cougar Dating Spots in Tucson
We combined all our top spots for meeting and dating Tucson cougars in just one map. Use it well and don't forget to email us your results.
For more recommendations check out more great guides to meet cougars: