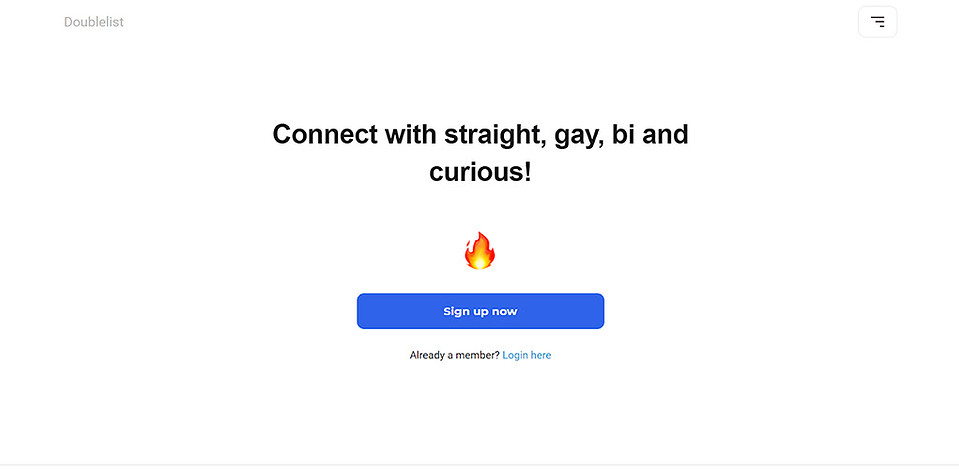 This Doublelist review reveals whether this sexy version of Craigslist is any good for finding dates, hookups or casual relationships. It's a simple website, which allows you to post adverts just like Craigslist. However, these adverts should be centered around meeting singles in your local area. It's free to use, so there's nothing to lose.
Still, in this review, I will reveal how easy it is to find someone great to hook up with. Read on to learn exactly what to expect when you create an account at Doublelist.com.
How I reviewed Doublelist
In order to test the effectiveness of Doublelist.com,
I replied to 50+ adverts created by 50 women looking for men
in my city.
We use a consistent process to meet women for every site we try to ensure we can make good comparisons between sites. I sent messages using lines that have worked many times before and I attached pictures that have worked well in the past. This way, we can create a fair comparison between online dating websites.
Read on to discover how easy this website is to use, how many women responded to us and how interested they were in meeting up.
Doublelist Review: Is This Website Worth Using?
Let's begin this Doublelist review with a basic summary of my experience using the website. Below, I have rated Doublelist out of 10 for the most important aspects of an online dating website.
To create some additional context, these ratings are compared to AFF, which we rate as one of the very best online websites for arranging spontaneous hook-ups, no matter what part of the world you're in.
Overall

Our team rates each site objectively based on many hours of independent research, the features each site offers, and how it compares with other sites. The ratings are the opinion of our editors and their extensive experience.

2
9.5
Quality of Women

Our opinion of how attractive the typical woman is that uses this site and how easy they are to connect with compared to other sites.

1
9
Popular

How many people are using this site to actually meet people compared to other sites.

2
9
Usability

How easy is this site to use and how quickly can an average person begin meeting people compared to other sites.

5
10
Privacy & Safety

Does this site take proper precautions to safeguard its members, their identity, and their data.

7
10
Effective

Our opinion of how easily an average person will be able to achieve their dating goals with this site compared to other sites.

2
9
Value

Will the time and money spent using this site pay off for an average person based on the opinions and experience of our editors.

5
10
Our Recommendation
There are a lot of improvements that can be made to this website. Honestly, there are a lot of traditional online dating websites that are more effective for finding a partner. However, it's not as hopelessly terrible as it looks! I guess that's why they say you shouldn't judge a book by its cover. We wouldn't recommend that guys use this first but it isn't awful.
Here are the most important things you need to know about Doublelist.com:
You should make use of all categories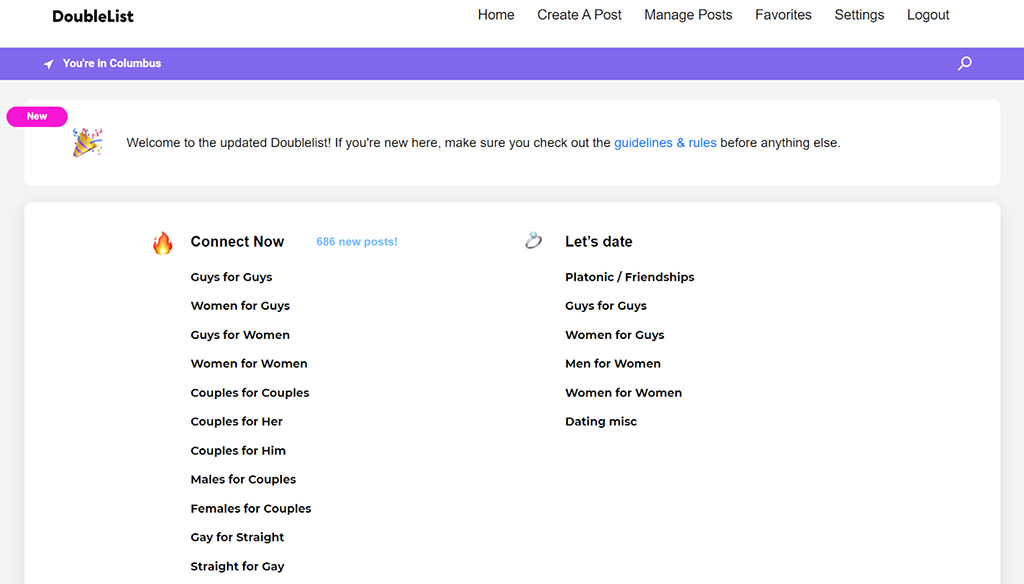 The main dashboard shows you a range of categories based on your gender and who you're looking for. They're split into "Connect Now" and "Let's date."
The Let's Date category only had 20 posts. They were all from women around the Columbus area, but there was no indication as to when they were posted. These adverts could potentially be several years old.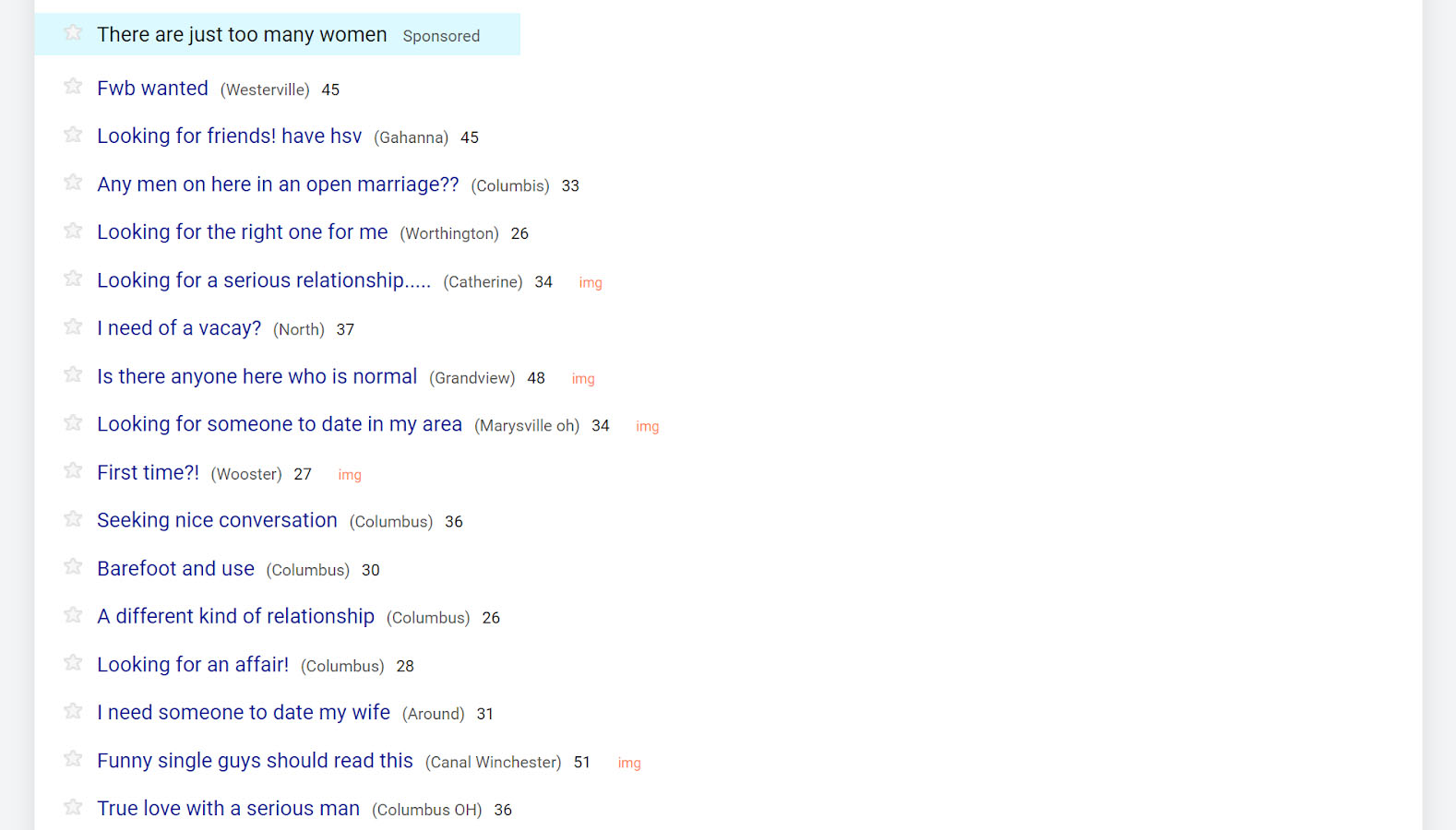 If I had to guess, I'd say these were all legitimate adverts from real people. My main reason for this prediction is that some of the messages were either too detailed or too unappealing to be fake. I messaged all of them.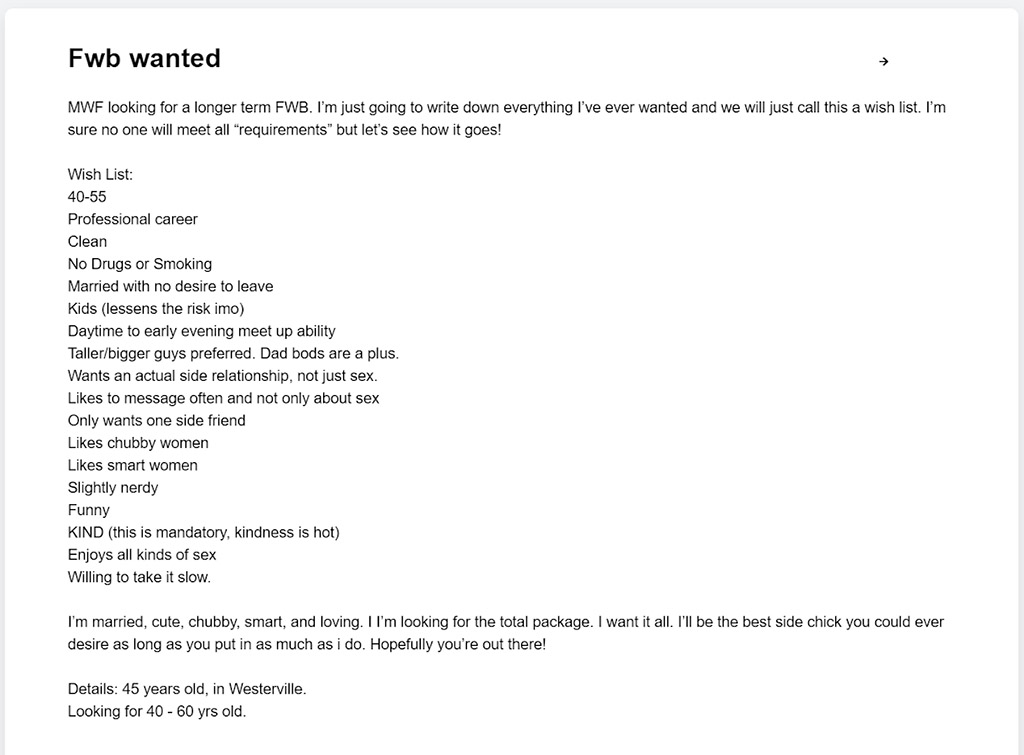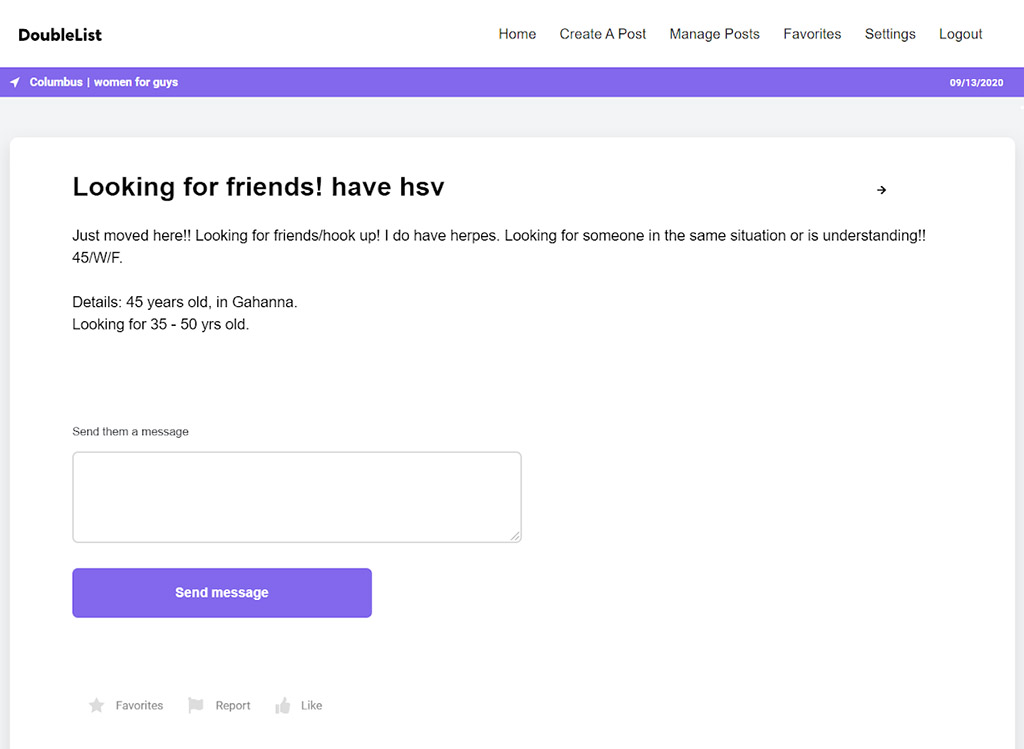 The Connect Now category had a lot more messages, mostly also from women seeking dates. These messages were a lot more forward. Honestly, they look a lot more spammy and fake. I replied to 30 of these adverts.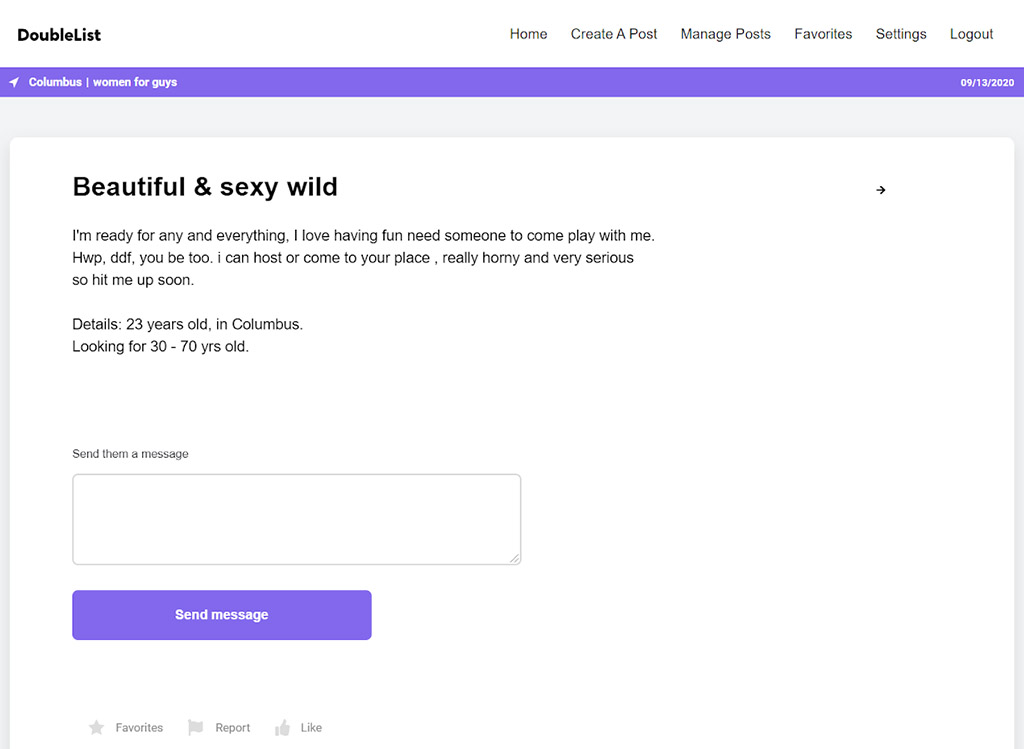 Doublelist members will receive your email address when you message them
There is no option to create a profile on Doublelist, so you'll need to make sure your message contains everything you want the other person to know about you. If you want them to see a picture of you, you'll have to attach it in your message.
Your message will land in their email inbox, and they'll receive your email address when this happens. This is potentially a good thing. It means they're likely to see your message, even if they haven't logged into Doublelist in months.
However, you should make sure you're using an email address that you're happy for Doublelist members to be able to access.
I got two replies
Within 24 hours of sending my replies to 50 Doublelist adverts, I received two responses.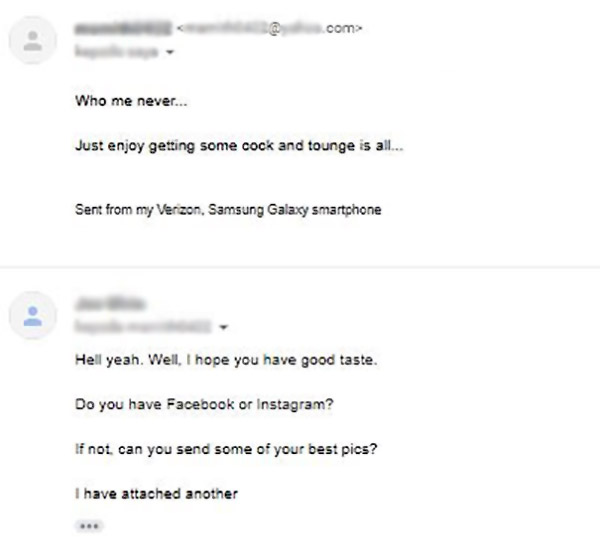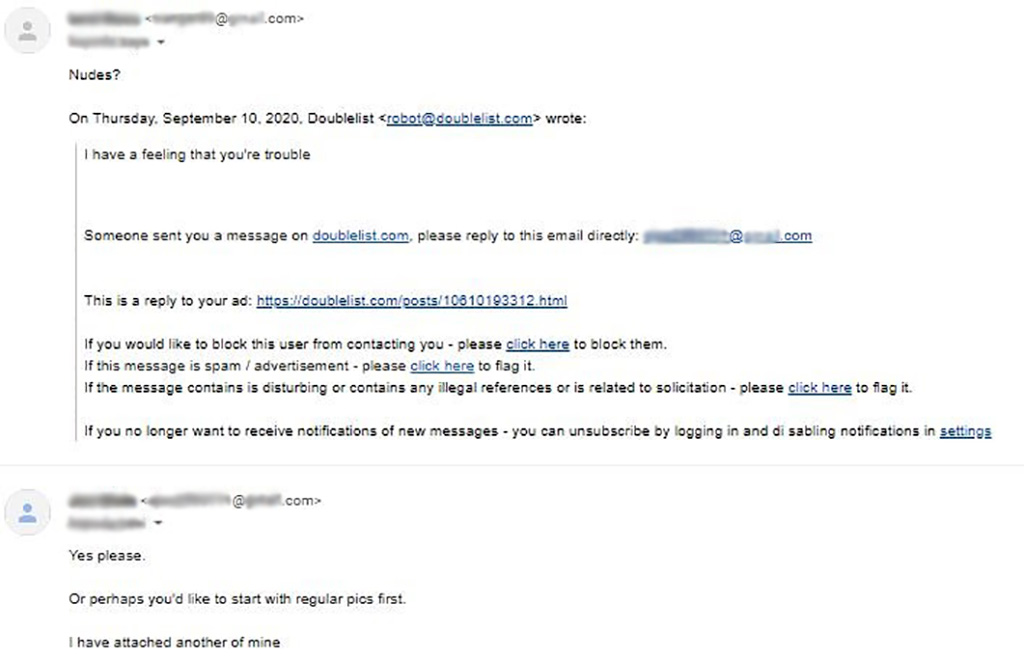 I went on to ask for pictures and/or alternative contact details from both of them – and one older larger woman got straight back to me with a series of nudes. I sent an email attempting to arrange a meet-up, but have yet to receive a response.
Why would you use DoubleList when you can use AFF?
There's no reason to persevere with DoubleList. There are better websites out there. If you're looking for a quick and easy hookup, there's nothing better than AFF.
AFF website launched in the early 2000s. But, unlike DoubleList, it's not designed that way. Also, unlike Doublelist, it has a huge active user base of horny women looking for casual sex.
You should be able to find a suitable partner with ease. Plus, it shouldn't be too much of a hassle to meet up. Most AFF members are as keen to get down to business as you are.
Best of all, it's currently running a free trial. So, what are you waiting for? Stay away from DoubleList and give AFF a spin now!
What I liked and hated in our Double List review
Below are the main advantages and disadvantages of using DoubleList.
Free to use
A unique way to meet people
You'll get a woman's email address as soon as she replies to you
Clunky website looks like it was designed in the early 2000s
I only received two replies out of 50 messages sent
There are no pictures with most adverts
We found that some profiles include photos in our review of DoubleList
There are no profiles on DoubleList. Below are some of the messages I received with pictures attached. There were mostly adverts from members from age 30-50.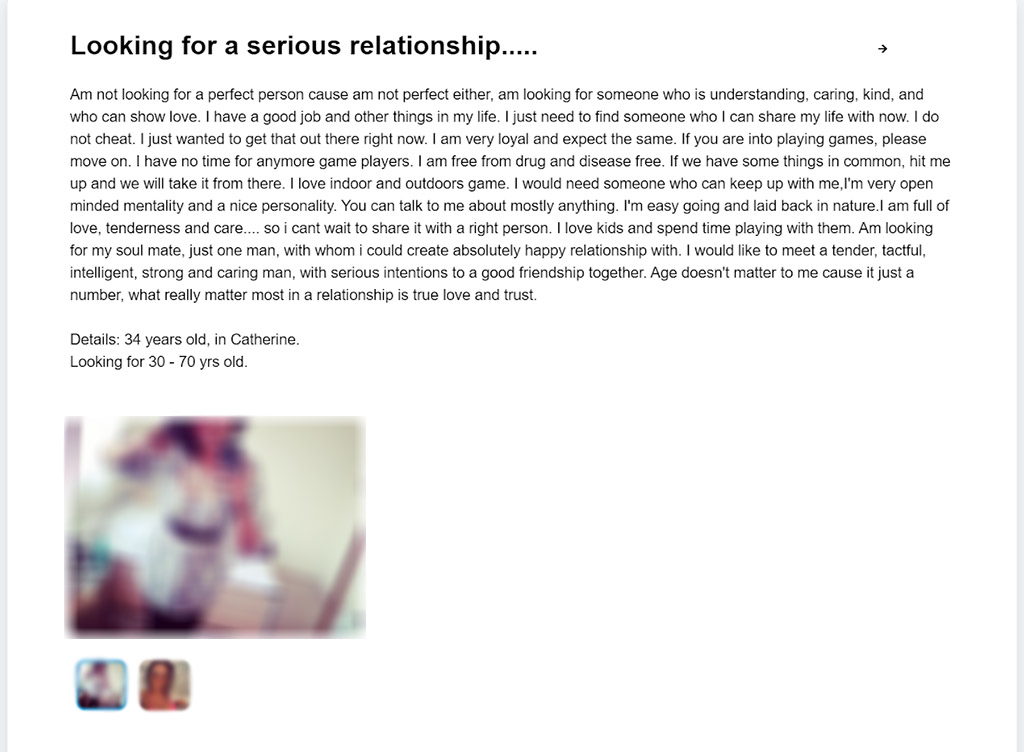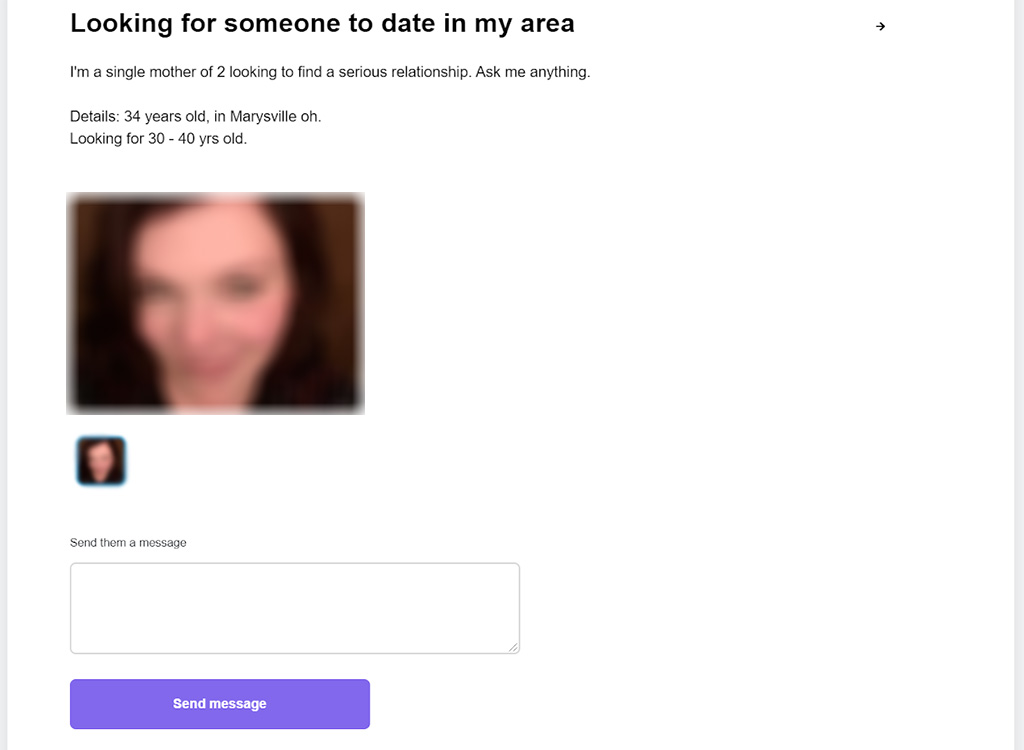 DoubleList.com looks like it hasn't been updated in decades
There are no images apart from those attached to adverts. It's literally just text and links. Its design mirrors Craigslist, but it's a lot worse.
The ads are pretty subtle
There are a few text ads for dodgy porn websites at the top of the category pages.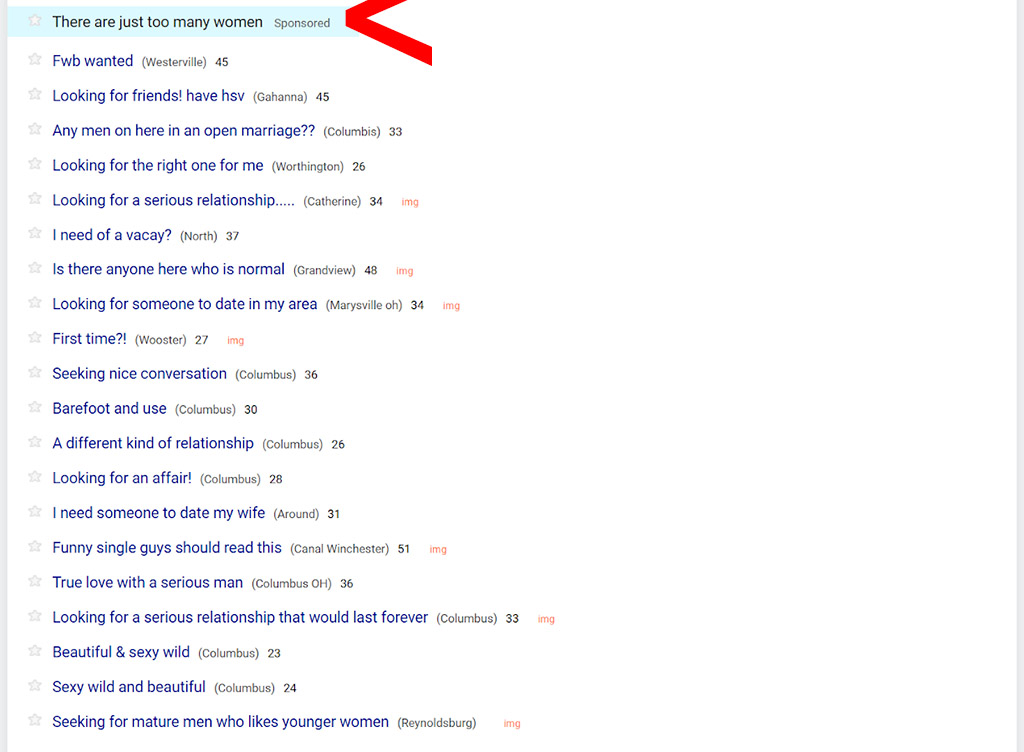 Frequently Asked Questions about DoubleList
What is the DoubleList URL?
The URL is www.doublelist.com.
How do you log into DoubleList.com?
Click "Login here" on the home page. On the next page, enter your email address and password.
How do you search on DoubleList?
There is no search option on Doublelist. You'll need to find adverts by searching through the categories manually.
How do you send messages on Doublelist?
There's a box at the bottom of each advert. Type your message then click the "Send message" button below it.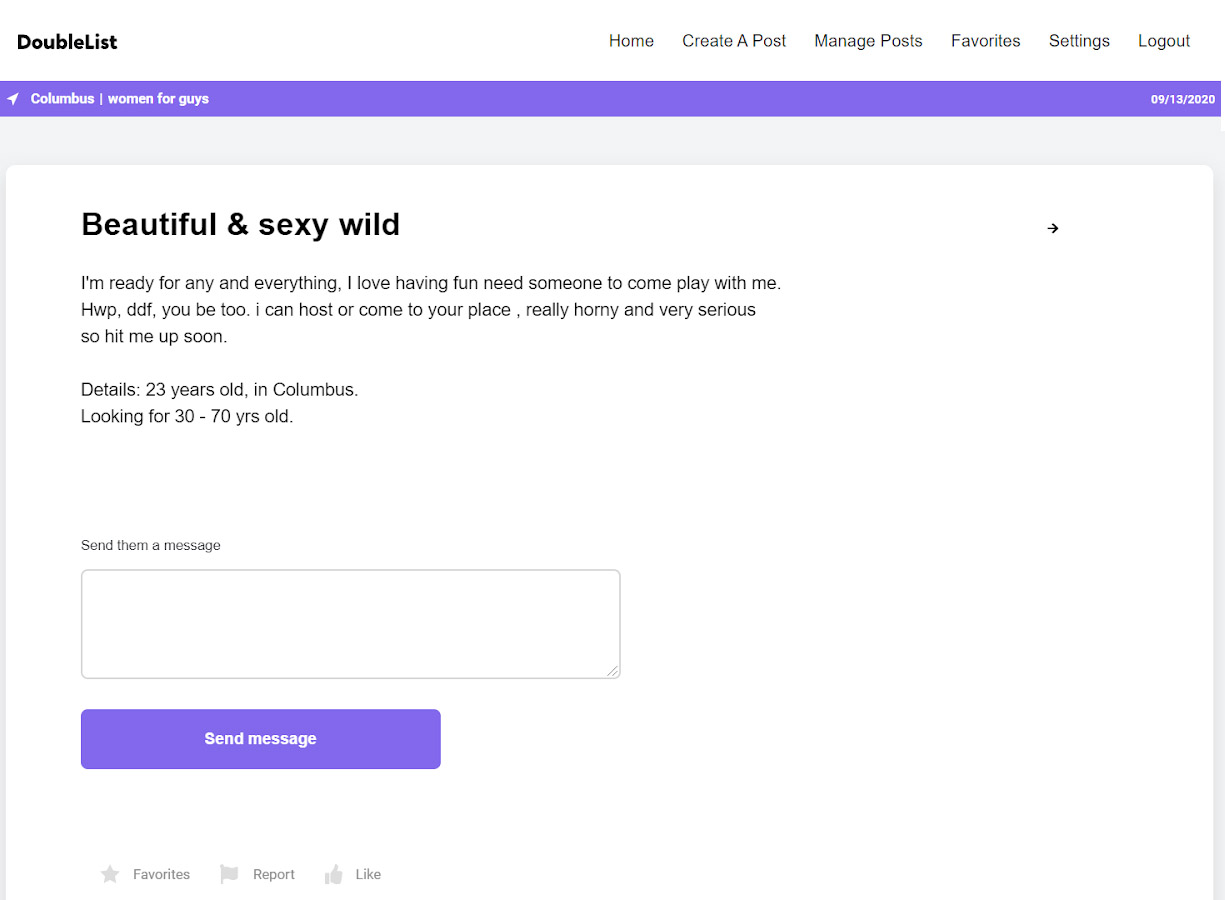 What are the best DoubleList alternatives?
For a list of our favorite alternatives to DoubleList.com, take a look at our guide on the best hookup apps and websites.
How do you deactivate your DoubleList account?
Click Settings in the main navigation, then on the next page, click "Deactivate Account."
When you deactivate your account, all your adverts will be deleted. You won't be able to make a new account with the same email address in the future.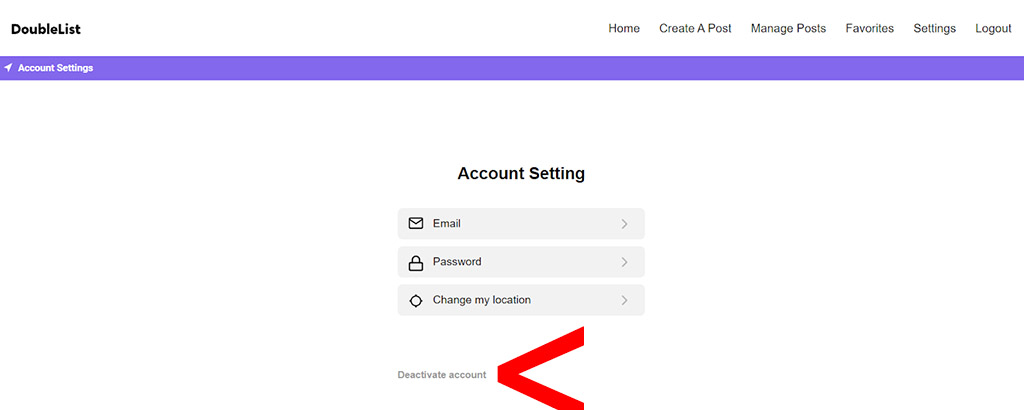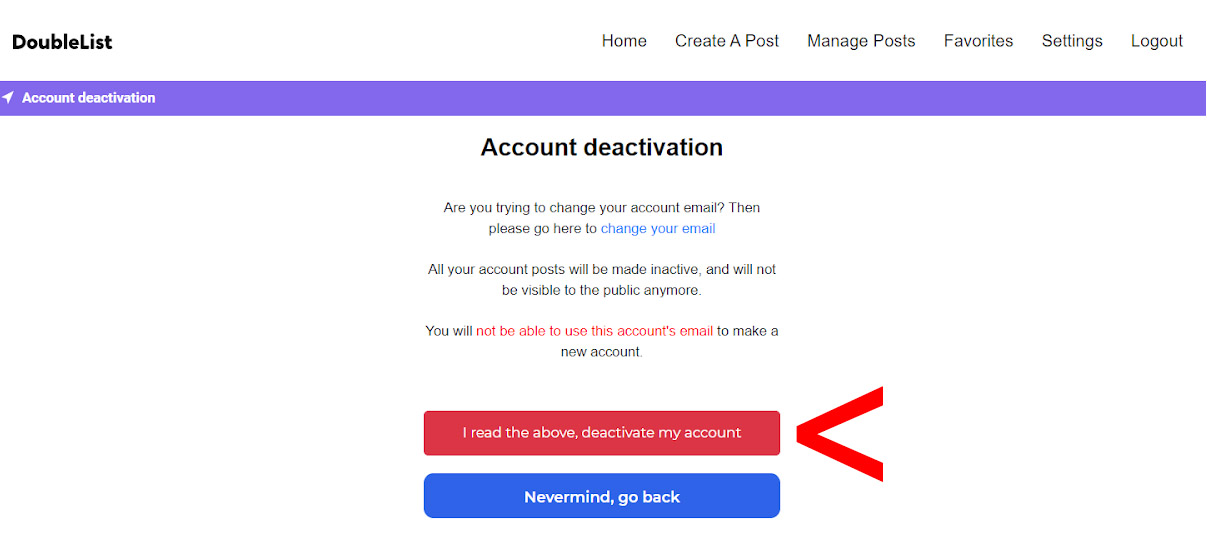 How much does DoubleList cost?
It's completely free to use.
Is DoubleList legit?
I received two emails, including one with pictures. This suggests it's a legitimate website.
Should I worry about a DoubleList scam?
This is a free website, and I didn't come across any obvious scams on the website. As always though, you should keep your wits about you.