Finding a single MILF in Calgary can be quite an undertaking if you are not smart about it! Calgary has plenty of places you can spend your time at and not meet a single attractive older woman. Even if you go to the trendiest dating hotspots in town, you might be surprised to run into mostly girls in their 20s or even college students. That's a far cry from the mature MILF you're looking for.
Fortunately, there are also many locations around town that are hotspots for MILFs in Calgary. Make the most out of your time by heading straight to where these ladies are. These hotspots specifically attract single older women, so they'll be ready to flirt and mingle.
We've done the research for you and compiled a list of Calvary MILF bars and hangouts. All you have to do is show up! Bars remain a popular setting for hitting it off with MILFs, but you can pursue older women during the day too through unconventional yet effective methods such as shopping at organic stores or trying cycling classes.
No need to confine yourself to mere MILF-watching anymore--you'll have ample opportunity to fire up the interest of a Calgary MILF, even if it's your first time meeting. Check out the list below and let us know how it goes!
The Best Venues to Visit for Finding a MILF in Calgary
Here are the top 14 hotspots for finding an older woman in Calgary:
Connect with hot Calgary MILFs at YYC Cycle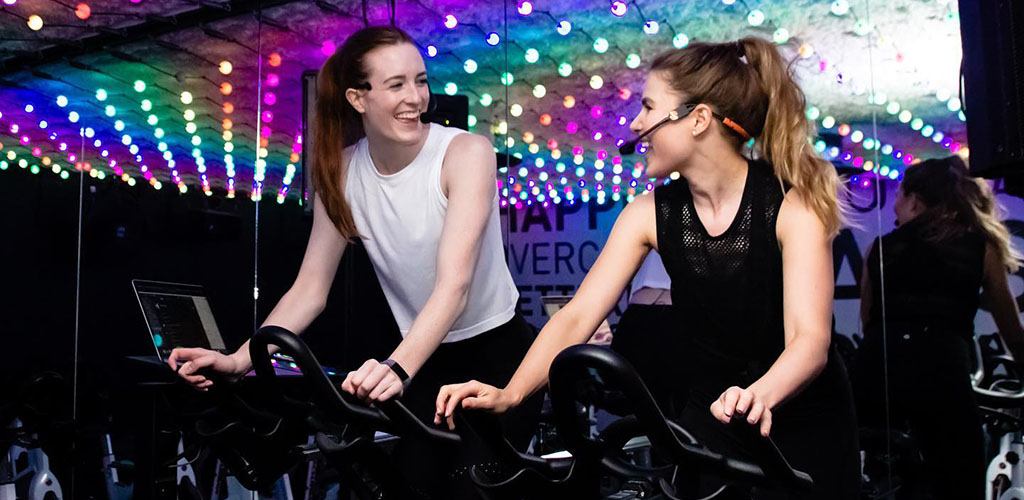 @yyccyclespin
Add an extra dose of motivation to your workouts by surrounding yourself with hot older women who are into fitness! You won't find them at random gyms, though. Instead, try the high-energy classes at YYC Cycle, which appeals to Calgary MILFs who love sweating it out alongside upbeat music.
Spinning classes at YYC might seem pretty quick at around 50 minutes each, but you're going to end up pushing your limits! Aside from the numerous stretches all throughout, there are also upper body weights done on the bike, guaranteeing a balanced workout. Part of the appeal is that YYC also gives off a nightclub vibe with loud electronica music and colorful flashing lights. Older women around the city mark it up as among their top choices for spin classes. To cater to the demand, YYC already has two branches, which are located at Kensington and Marda Loop respectively.
One class generally costs $25. But if it's your first time, you can do unlimited classes for a month at $75. After your class, hang around and casually get to know other cyclists, especially those MILFs who have caught your eye!
If you just want something casual and fun you need to try AFF (they have a free trial)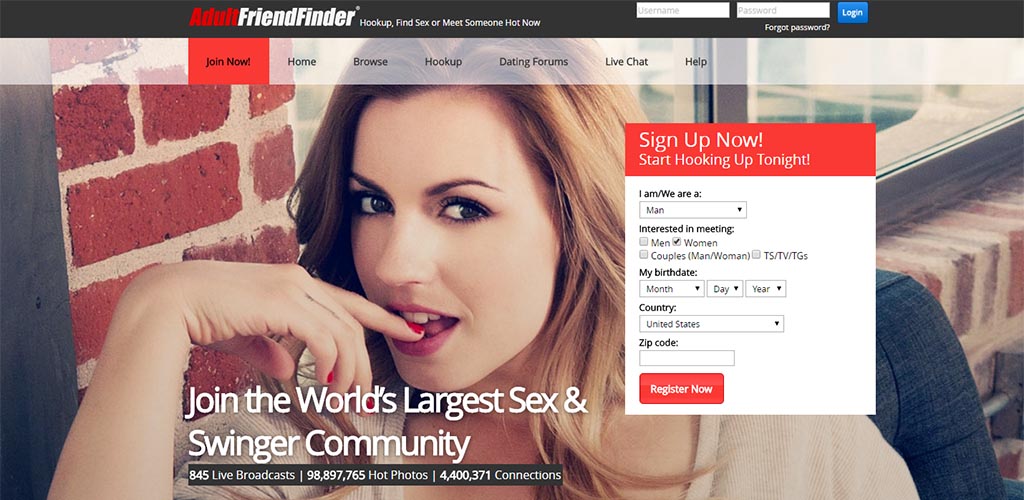 Dating can be hard. Dating can be even harder when you're looking for something particular - like a short-term physical relationship with a MILF in Calgary. For some reason, even though there are literally billions of people in the world, it can feel like you're choosing among a small cluster of people. But not when you're on AFF (which has a great free trial). If you're ready to open yourself up to the millions of singles on AFF, sign up for a free trial today.
We don't recommend many sites or apps for guys who are just looking for sex. But when we do it's usually AFF. We have just seen so many more guys find what they are looking for compared to the other options out there. So it's hard to recommend another app. Sure, it isn't perfect. But it's the best option for most guys out there right now. If you want to see how bad most of the other sites are take a look at our maturehookup.com review for a taste.
Before you sign up for a trial, there are a few reasons why AFF is unbeatable in the world of dating apps. One, it's not a dating app. You don't have to come across the singles looking for long-term commitment. Everyone on the app is in search of a short-term physical relationship. If that wasn't good enough, this puts you in the proximity of millions of people looking for the same thing as you -- 50 million people to be exact. AFF has the largest membership of any app of its kind and equally has the largest population of women 35+.
With an app like AFF, we've had the best luck finding single women in our cities. While most big cities don't even have millions of people, you can easily find hundreds and thousands of single women in your area… all at your fingertips.
While you might be tempted to search through all the nooks and crannies of your area, widen your search with AFF. There are millions of women looking for a short-term physical relationship on the app, and they could find it with you - or us. Don't let us beat you to the punch.
Try AFF For Free!
We've tried out a lot of different sites and apps to meet MILFs and nothing has worked nearly as well as this site. You need to
check out AFF's free trial with this link
if you're serious about meeting women and want to stop wasting time. There isn't a faster or easier way to meet MILFs that actually want to meet up and head to the bedroom that we've found.
The Cellar is your wine bar for sophisticated women seeking younger men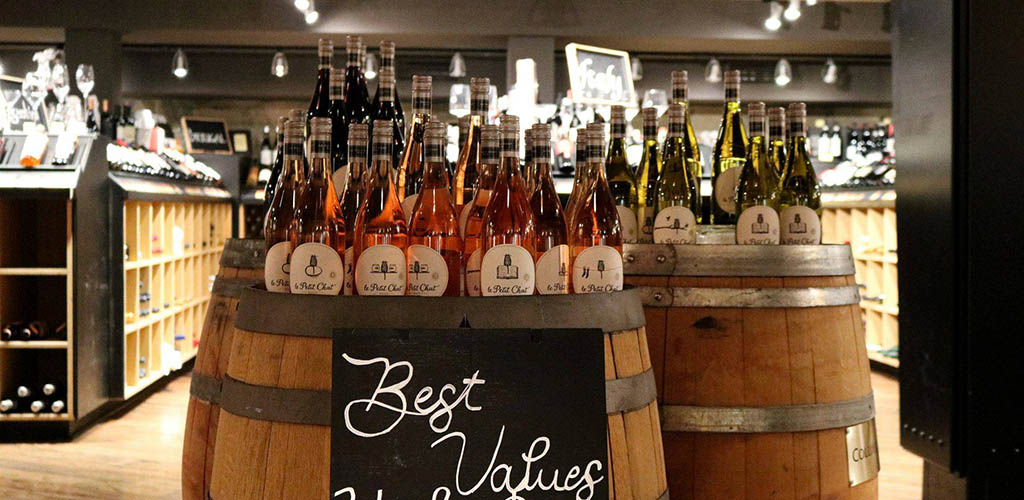 @cellarwinestore
On those evenings when you are looking for a classy experience, let your trip to The Cellar lead you to high-quality women seeking younger men in Calgary. Ranking among the most elegant MILF bars in Calgary, this wine boutique stocks its shelves with highly rated wines. At its tables sit the most beautiful of women.
Drop by on any given evening and enjoy a glass of red or white wine. Have no idea which is the best option? The awesome thing about this venue is that they will allow you to try different vintages before buying one. In fact, the Wine Cellar encourages conversation with free wine tastings in an elegant yet relaxed environment. So consider perusing your choice of females while also searching for the perfect glass of wine.
MILFs love visiting because it's the perfect ambiance to engage in relaxed conversation while having an engaging social experience. So if it's an opportunity to mix and mingle with a MILF in Calgary, consider visiting this wine bar. You're sure to find the sights and tastes you're looking for.
Finding single MILFs in Calgary on eHarmony for long-term relationships was easier than we thought (try it now)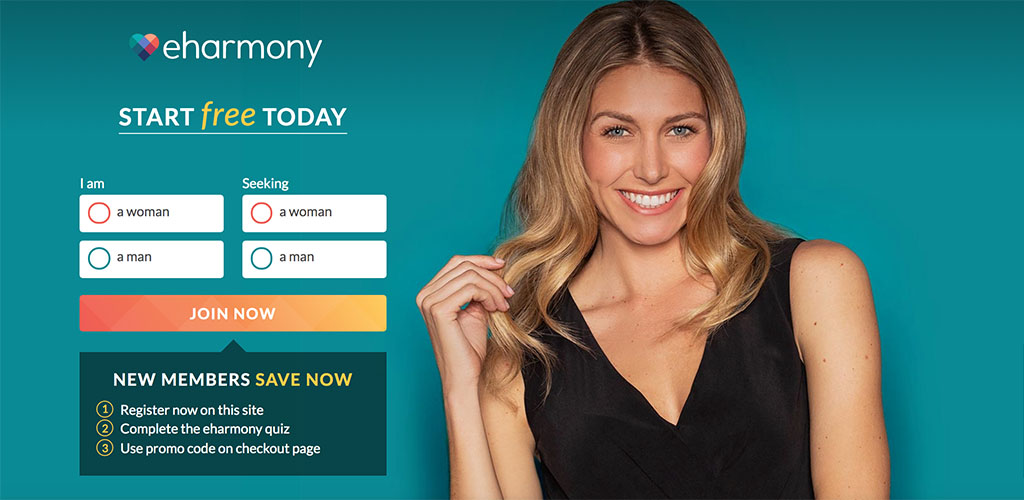 If you haven't tried eHarmony's proven trial or it's been a while since you have, you're missing out on meeting a lot of different women, particularly if you're looking for single MILFs around Calgary.
Older single women tend to be busy. So they don't have as much time in their hectic schedules to go to bars or clubs. Online dating doesn't take up nearly as much time as going out does. So that's typically where these women are looking. It's so easy a lot of MILFs are only looking online for single guys!
You don't want to miss out on these opportunities!
We're always looking for the next best dating site or app. We've tried many, many different sites and apps to meet MILFs over the years. But our favourite site for finding attractive MILFs has been around pretty much since the beginning of online dating. It's tried, it's true and it's where we have been having the best success. It's also where we think average guys will do the best, especially if they're looking for a relationship.
So, just what is it about eHarmony that makes it so great and why? For starters, there are a lot of MILFs using it. They have millions of active members and the best ratio of women to men we have seen anywhere.
If you're more of a relationship-focused guy, you need to know that 75% of all marriages that start online started with eHarmony!
No other site has eHarmony's level of matching technology or the ability to match up compatible men and women. It also requires its users to fill out more thorough profiles than most other dating apps and sites. So the members who stick around tend to be a little more serious about dating. In other words, they're not JUST looking around or seeking validation for their sexy selfies (Tinder, anyone?). Messaging women that are motivated to meet is SO MUCH better than you're used to if you have tried another site or app, even some of the best rated dating sites in Calgary.
We could easily go on and on about how great eHarmony is, but you need to see for yourself why it's so great. Give their proven trial a shot. It really is the best site for finding attractive MILFs, hands down.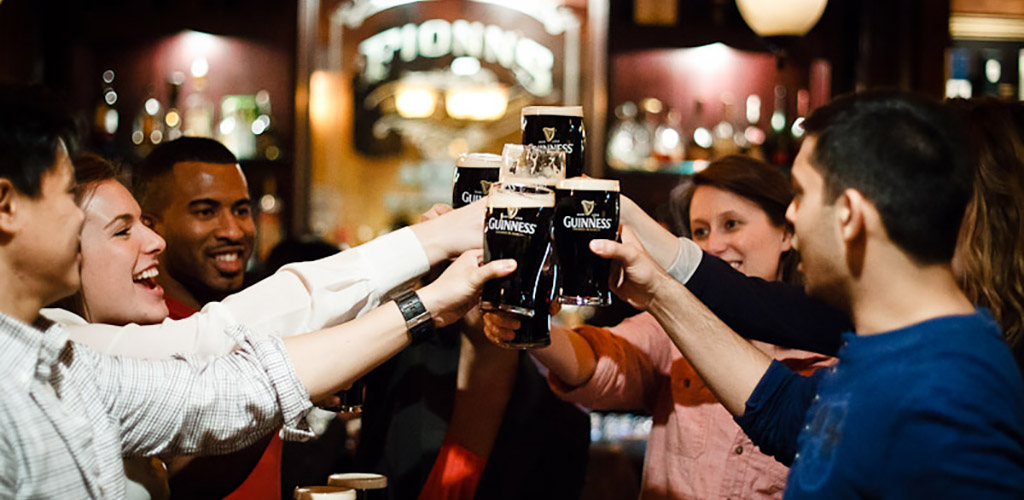 @FionnMacCoolsCalgaryBeltline
For a cozy hotel bar that won't break the bank, Fionn MacCool's Irish Pub is our top recommendation in Calgary. Although it's inside the Sheraton Eau Claire, the vibe here is casual and laidback. You'll feel comfortable kicking back here after a long day. Not to mention that it's great too for MILF-watching (and more)!
More like a neighbourhood pub than a fancy bar, Fionn MacCool's serves solid grub with an Irish spin. Their bestseller would be the fish and chips, but we also love the chicken bacon sandwich and buffalo cauliflower. In fact, it's probably among the most delicious pub food that we've tried.
Complete with big-screen TVs and classic '90s music, the slightly retro backdrop appeals to an older crowd. Many older women go here to unwind. Usually they're travelers temporarily staying in the hotel or Calgary locals with good taste in pubs. You can stay at the bar or mingle with MILFs at the patio. Either way, chances are high you'll chat up a Calgary MILF and keep flirting with her for the night!
Koi is the ultimate hotspot for artsy older women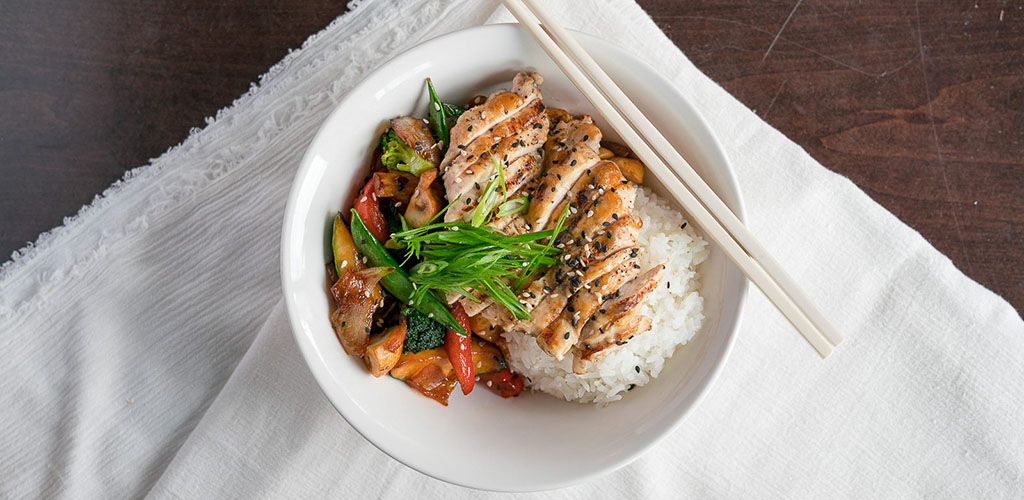 @KoiCalgary
Asian fusion cuisine, jazz music and cultured MILFs can all be found at Koi, onf of the most unique MILF bars in Calgary. The patrons here are fairly diverse, with around half consisting of an older crowd while the rest are in their 20s and 30s. Older women are among the most frequent customers here. So you can count on the single MILFs being on the lookout for guys to spice up their love lives.
Small and intimate, Koi has successfully built a community around its eclectic offerings. Aside from showcasing local visual artists, it also holds events regularly, such as live music performances, poetry readings and even open mics for a chill lounge bar ambiance. To add to the fun, they even hold foreign language classes!
With everything going on, breaking the ice is easier here than a regular bar. Named as one of the best live music spots in Calgary, it can get full quickly on Friday and weekend evenings, so grab a seat here early. Whether she's savoring a classical guitar tune or enjoying a vegan meal, a delightful older woman is waiting for you here.
Apps Dating Coaches Actually Recommend To Meet MILFs
If you're looking to meet a single MILF you need to try out a couple of these apps. In a post-covid world the majority of women are meeting guys online. If you're not where they can find you you're going to miss out big. Try these first if you want real results:
Site
Our Experience
Our Rating
Free Trial Link

Best Hookup Site For MILFs

Experience Highlights

The best way to meet MILFs for hookups by far
Best results for regular guys
Over 60 million active members
Not good for long-term relationships

Try AFF For Free

Best For Relationships

Experience Highlights

Easily the best option for long-term relationships
75% of all online marriages start here
70% of users meet their spouse within a year
In-depth signup and matching process

Try eHarmony

2nd Best For Hookups

Experience Highlights

2nd best option to find hookups
Attracts an older crowd than most hookup apps
Pretty popular
Great free trial

Try Passion
Beaulieu Gardens is the park where you can find older women on a stroll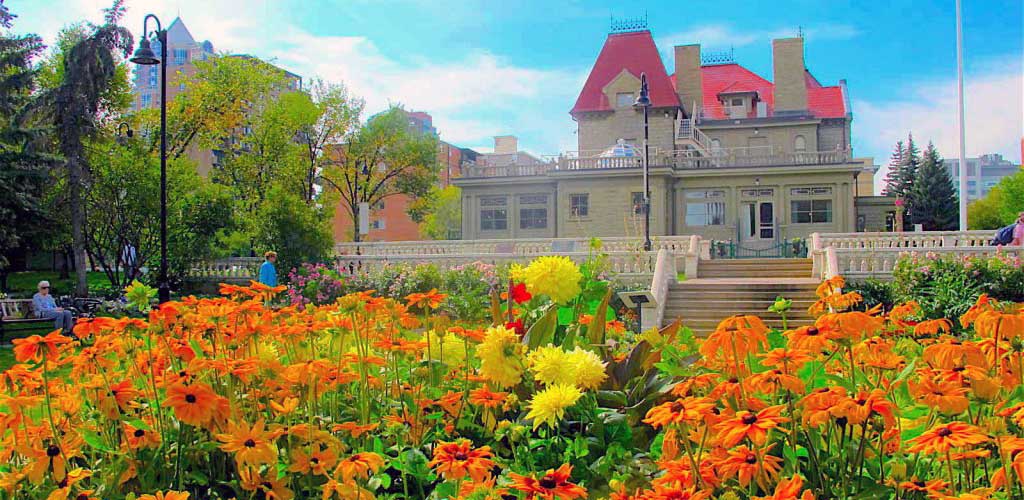 lougheedhouse.com
This beautiful terraced garden is located in Calgary's beltline surrounding the historic Lougheed House. Dating from 1891, this building was the home of Sir James Lougheed and is now run as a museum. If you like ladies who have a love for history and the outdoors, you will likely find her here. This 2.8-acre estate has many lovely highlights including tiered lawn walkways, benches and colorful plants and flowers.
Get to know a woman of sophistication while taking a calming walk through the grounds. Give your conversation an extra spark by taking in the lovely surroundings. After an afternoon stroll, you are bound to attract a woman who loves younger guys as much as she appreciates beauty and the outdoors.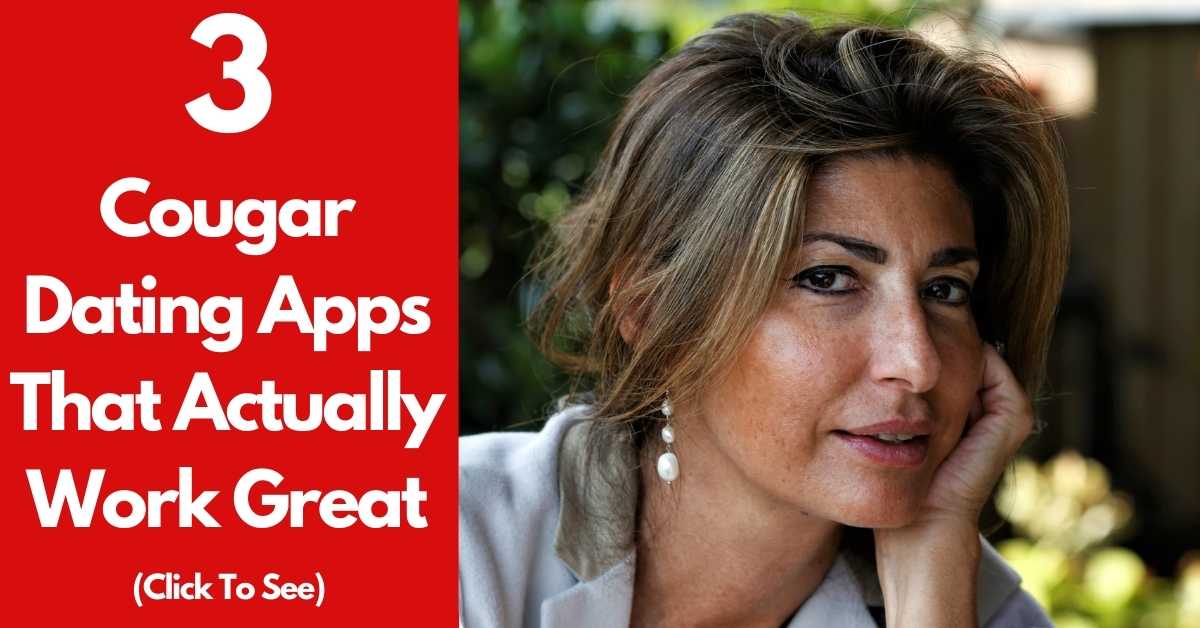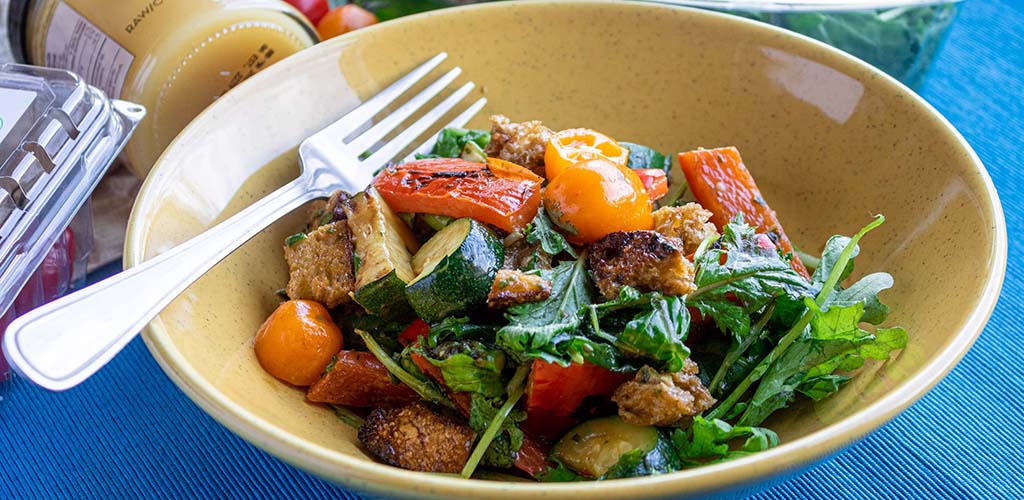 @myCNFyyc
Calgary has plenty of MILFs who are just as serious about their health as they are about dating. If you want to find a woman with a fit body and makes great food choices, visit Community Natural Foods. This organic grocery store attracts shoppers who are looking for everything from food and vitamins to beauty products and kitchen supplies.
While perusing the shelves for an attractive lady, consider picking up a drink from the organic café. On the other hand, you may want to head there after you have drawn the attention of an older female shopper. Who knows, you just might get lucky on that trip to the grocery!
ATCO Blue Flame Kitchen has cooking classes that are popular among MILFs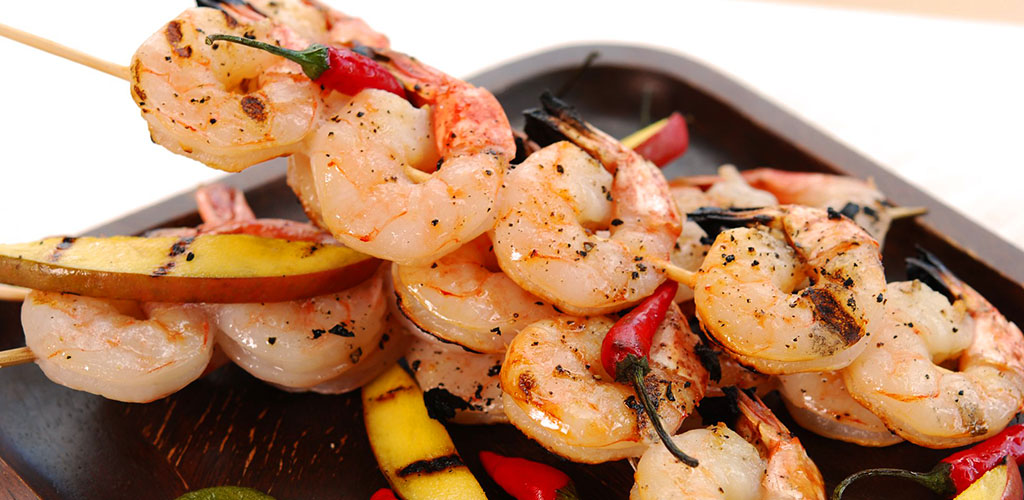 @ATCOBlueFlameKitchen
Looking for an innovative date idea that happens to intrigue Calgary's MILFs? Try out the classes at ATCO Blue Flame Kitchen. This is a state-of-the-art cooking facility that offers demonstration and hands-on classes for adults. Guys who still need some pointers on how to get a single MILF in their life can learn about more than just cooking here.
ATCO offers unique programs developed by a team of cooking professionals and home economists. Young men looking to find a foodie MILF in Calgary should consider registering for a cooking class here. You can check out ATCO's website for the current course schedules.
This cool spot is also ideal for mature and career-driven individuals who don't have a lot of time in their schedule. The majority of people take classes after work or on their lunch hour. Past clients admit that if it's an attractive older single that you're looking for, this is one of the best places to find her.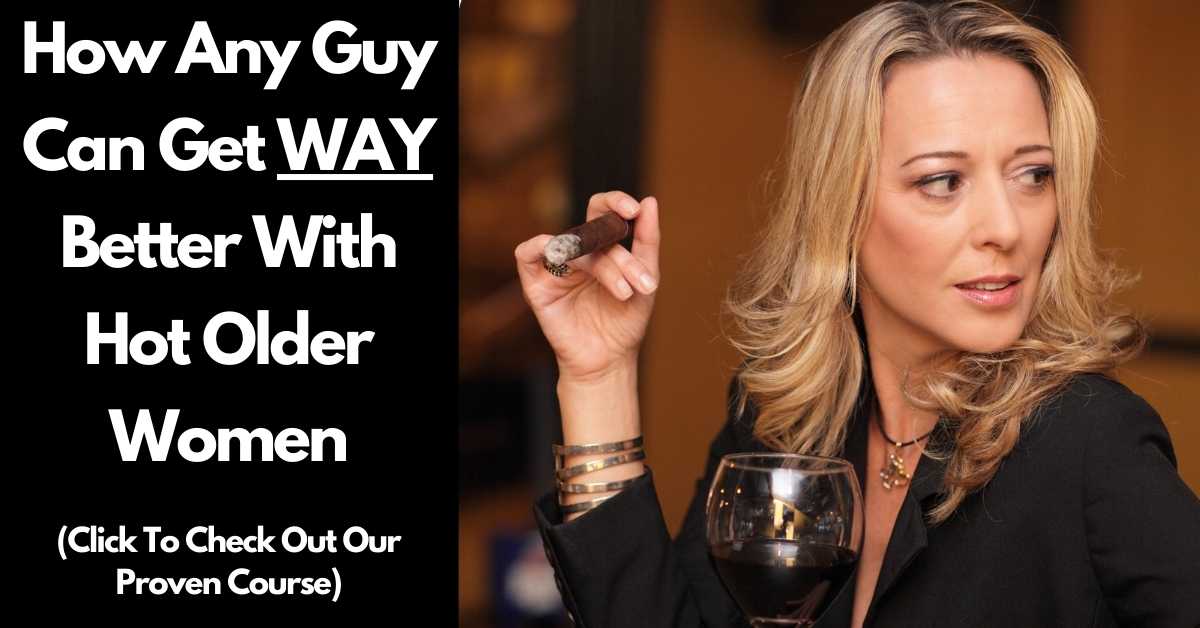 Raw Bar is your hotel restaurant with plenty of MILFs in Calgary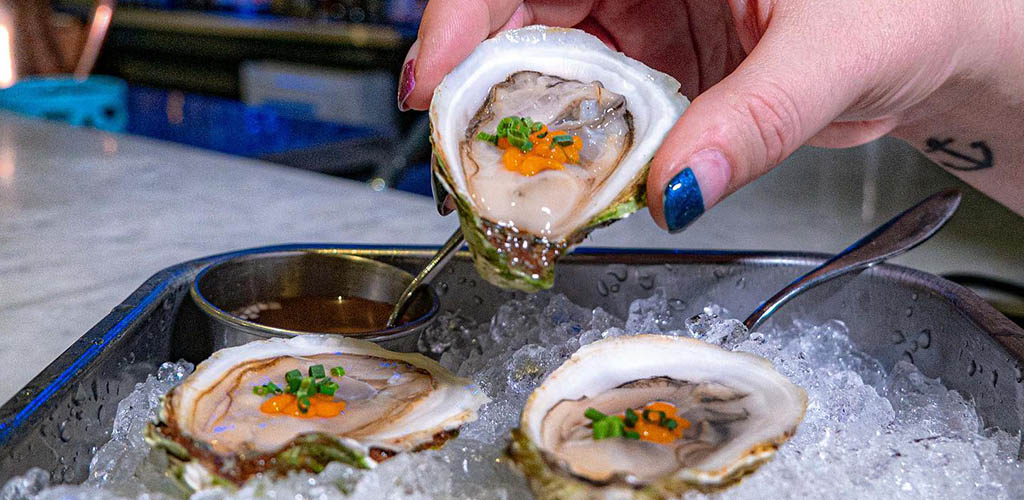 @RawBarYYC
Every now and then, you may crave the vibrant tastes of Vietnamese food while on your search for a sexy single. Not to worry - this restaurant in Calgary attracts MILFs looking for a fresh, modern, and sophisticated atmosphere.
Raw Bar is an award-winning restaurant located in Hotel Arts, offering modern dishes, innovative cocktails and tasty pastries. Catch the eye of an older beauty under the twinkling ceiling lights that create the illusion of a night sky. Start a conversation while sipping on a variety of beer, wine and cocktails. Then pair that with a selection of fresh oysters. Get closer to an attractive partner in Raw Bar's cozy booths. You're bound to make a great first-impression while taking in the flavors of modern Vietnam.
Lighthouse Pub is your dive bar for older women and karaoke nights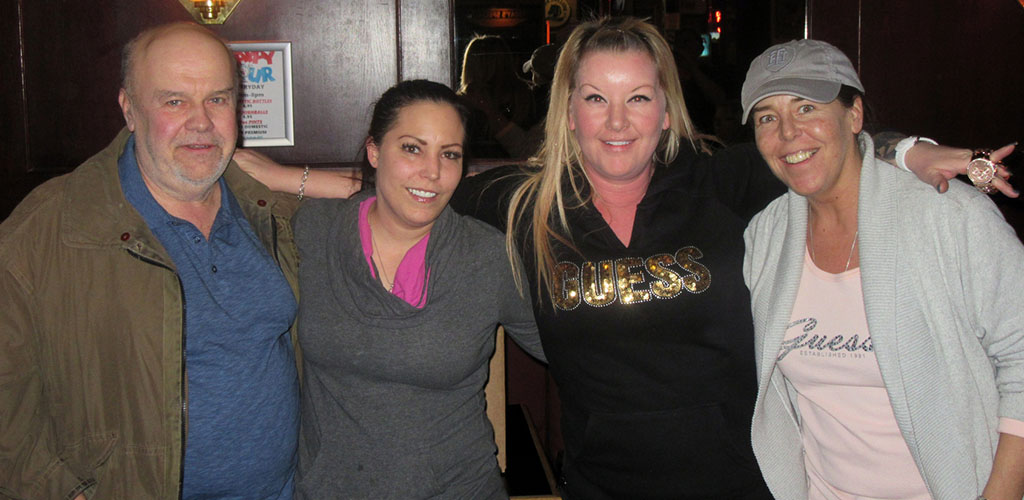 lighthousepubjc.com
On those nights when you want to kick back over a cool beer and check out a hot MILF in Calgary, this is the dive spot for you. Lighthouse Pub is open every day from 10 a.m. until 8 p.m. Young guys can enjoy deals on 12 different ice-cold drafts of beer. They can also find a lady to share their 20-ounce pints with.
Female patrons rave about the karaoke nights twice every week. There are also other great forms of entertainment. They have two pool tables, pinball machines, retro tabletop video gaming and Big Buck Hunter HD. If you want a lively night and a chance to meet a beautiful woman looking for amusement, you've got to check out this pub.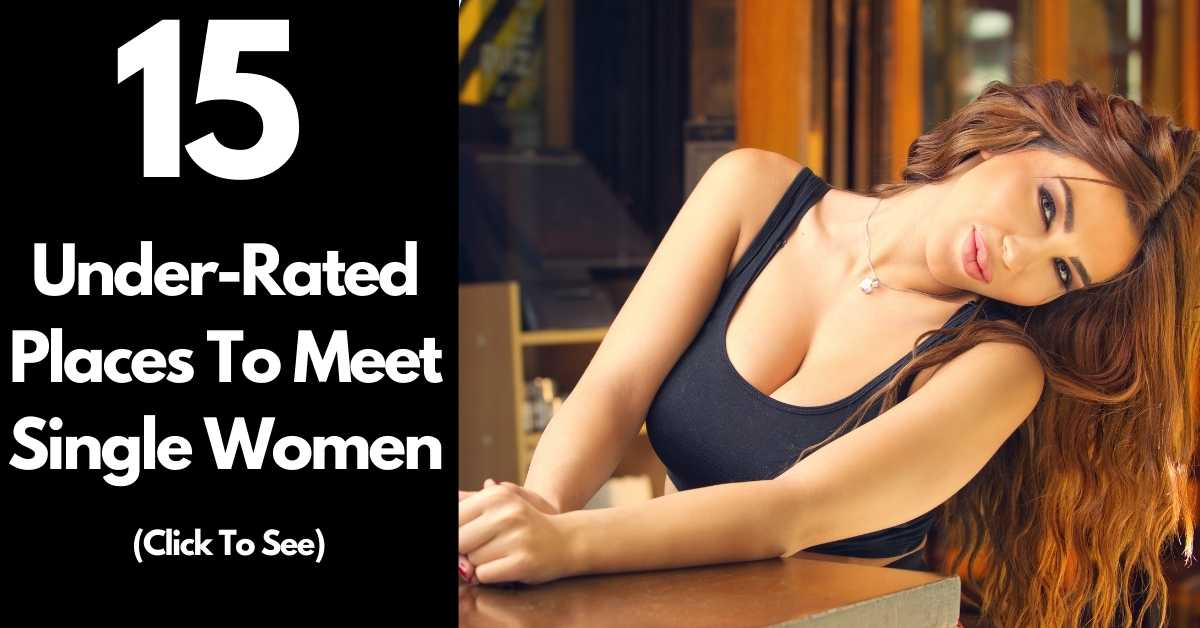 The Metropolitan Grill brings you a premium casual dining experience with a MILF in Calgary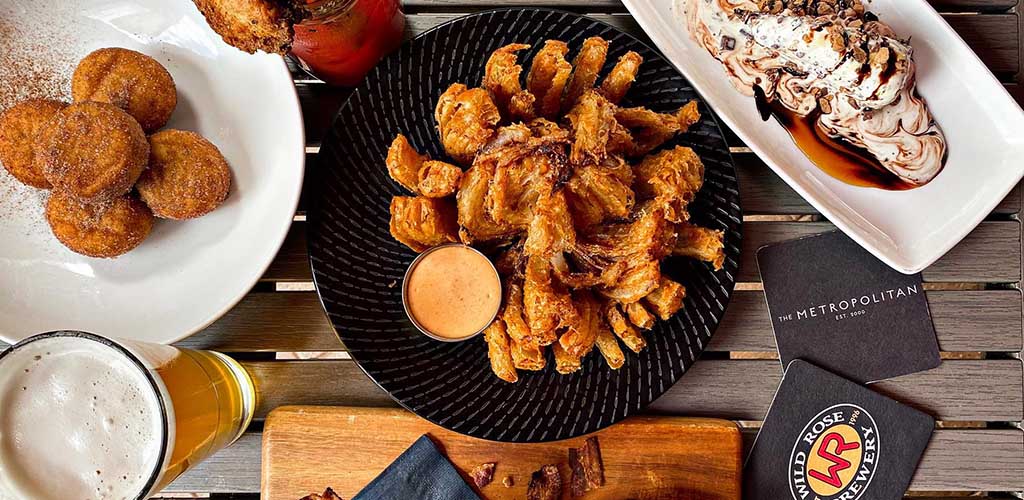 @themetyyc
For a venue with spunk and a lively atmosphere, try visiting The Metropolitan Grill where MILFs in Calgary are aplenty! This premium grill makes it their goal to help their clientele dine well with engaging people.
With an extensive drink selection and great value on their menu, young men will appreciate this casual spot. Dazzle your date with deep conversation as the contemporary lighting creates a bright and inviting ambiance. And if all goes well, hopefully this date over refreshing Asian cuisine leads to more dates.
Mapping out the places we've had the best luck meeting MILFs in Calgary
Use the map below to plan out your nights. You want to be able to try out several different places to find out what works best for you and what's most popular on a particular day.