It can be difficult to know where to find cougars in Missouri, especially with so many places to try. You've probably spotted older women exiting yoga studios like Ozark Mountain Yoga at Springfield or laughing with their girlfriends at Plaza Frontenac. Still, they're not the best spots to approach them--you can look, but capturing their attention is quite challenging.
If you're searching for an older lady, then you can fulfill your goal quickly by being strategic about where you're hanging out. There are cougar hotspots all over Missouri where many mature women have hit it off with younger guys. At these hotspots, the cougars will be active and prowling, ready to flirt with you once they deem you attractive.
After all, many of the popular dating areas today are full of bars or clubs that only cater to youngsters. To help you avoid wasting your time and money at places with younger women, we've put together a list of solid recommendations. That includes the top cougar bars in Missouri.
We won't be giving you generic locations like Downtown Lee's Summit. The places on this list are very specific and chock-full of cougars at peak time. Now you have no reason to not go out there and meet Missouri cougars. Try it out, then update us on your romantic escapades!
Don't Miss These Places for Cougars in Missouri
Missouri is home to around 6 million people, meaning you'll never run out of single cougars to meet. Below you'll find the best places to meet cougars in Missouri - check them out and start your search today!
Skinny Slim's is your pick for low-key retro among Missouri cougar bars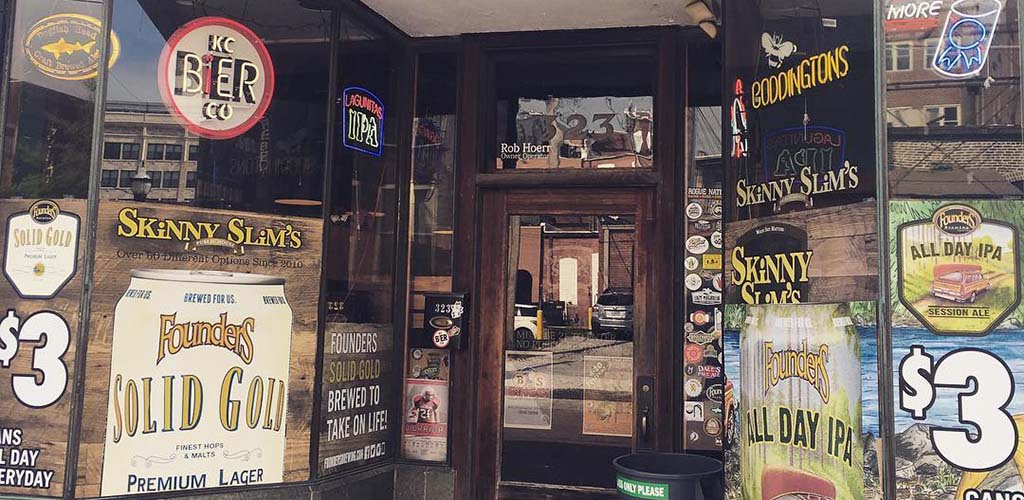 @skinnyslimssgf
With the cheapest drinks in town and sports TVs, Skinny Slim's in Springfield is the place to meet chill Missouri cougars. You'll be glad to hear that it's one of the rare spots in the city where you'll find more of the older crowd.
Patrons often hang out here for hours because there's so much to do. Aside from catching several games on TV, you can run the jukebox with crowd favorites, play Jenga, or even fiddle around with the pinball table alongside a cougar who catches your fancy.
Low-key and welcoming, Skinny Slim's is brimming with nostalgia. So cougars go here to enjoy a quiet drink while scouting for some eye candy. Although the space itself is small, the place has a larger-than-life ambiance. They have an extensive beer selection too. You can maximize your flirting and make a great impression on a cougar in such an easygoing environment.
For something short-term you can't beat AFF in our state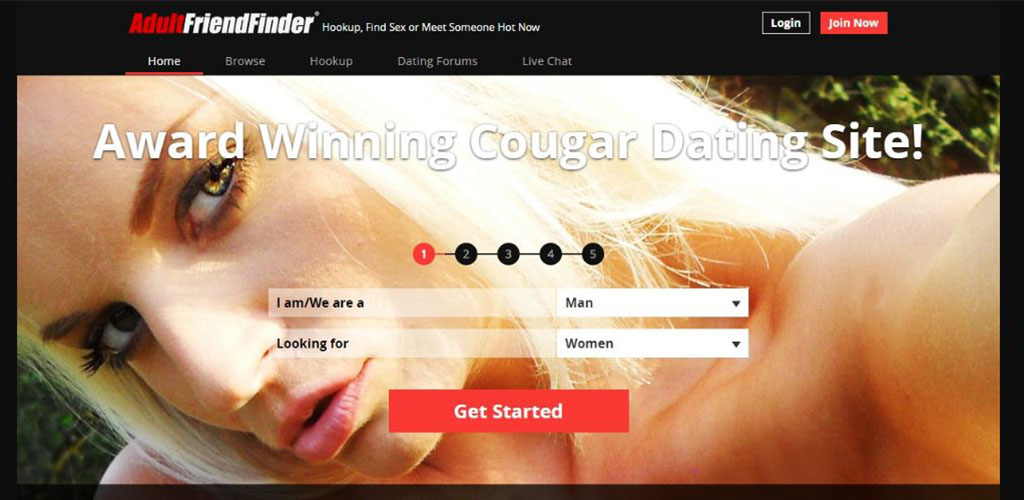 When it comes down to meeting cougars in our state, you can go one of two ways. You can make the most of eHarmony if you want a relationship with a cougar. But if you are ONLY looking for something short with a cougar AFF is going to be your best option.
We spend a lot of time every year trying out the various apps and sites that claim to help guys meet women for more physical relationships. We learned that most are garbage. But AFF has consistently been the one that we have seen deliver the best for most guys. Super handsome guys will do well in most places. But the 95% of guys who don't fall into that category will have the best success here.
A lot of apps and sites are full of women who just want validation and attention from guys. But they have no intention of actually meeting up. From what we have seen, AFF tends to attract almost all women who actually want to take action. There really isn't any other reason for them to be using it.
Every year we try out and rank the top apps for finding casual flings and they have been at the top for a while. With a giant user base of over 50 million members, the only other site that can come close is Tinder. However, if you are actually looking to meet cougars, Tinder just doesn't do a great job. Tinder is totally geared toward millennials and just doesn't have a lot of women over 30 using it (let alone women in their 40s).
You don't have to take our word for it! You can try them for free and see what your options are in the corner of the state you're in.
Try AFF For Free!
If you actually want to meet single cougars who are more interested in fun in the bedroom than a long-term relationship you need to
check out AFF's free trial with this link
. We've spent many months testing out 100+ different sites and apps to meet cougars and AFF has consistently been the easiest way for most men.
Feast on delicious seafood amidst live music at Broadway Oyster Bar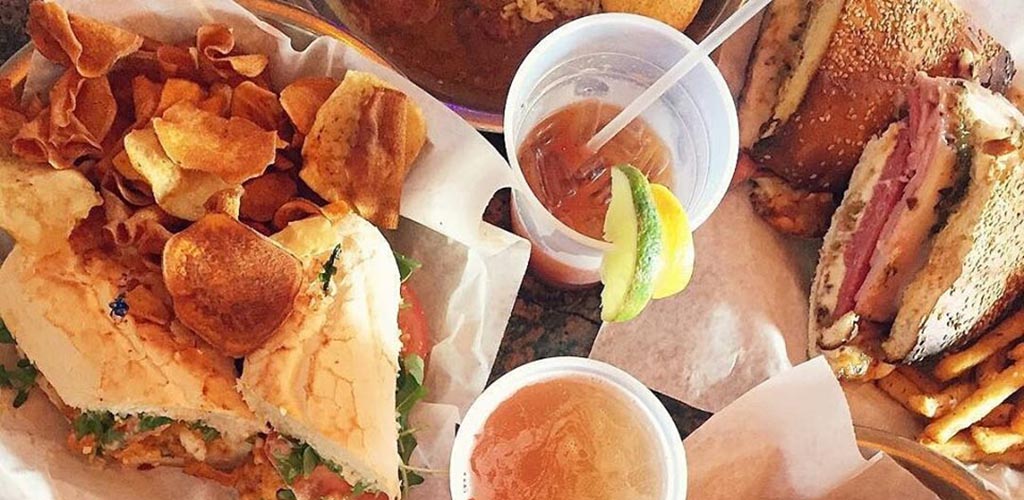 @OysterBarStl
Declared as the most popular seafood restaurant in Missouri, the Broadway Oyster Bar has its fair share of cougars every night. It's also considered as one of St. Louis' most well-loved party palaces (yes, a PALACE) for more than 30 years. Older women in the area know this place well, and they've formed plenty of good memories here!
The Broadway Oyster Bar earned its title as a bonafide party palace because it offers live music twice a day for most of the week. The music here is always on point, and it spans a wide variety of genres too, from rock to R&B and funk.
Located inside a 170-year-old building, its design fits the theme of the place. There are colorful pictures and posters all over the walls, and you can mingle with cougars at the funky outdoor patio.
A good time to make yourself available to single cougars would be during happy hour from 3 p.m. to 6 p.m. on weekdays. Their New Orleans-style food has won several awards, and you can choose from 12 beers on tap. It's perfect for having a spontaneous date with an older woman who's craving for a younger man!
Across the state, eHarmony makes it REALLY easy to meet single cougars (try it here)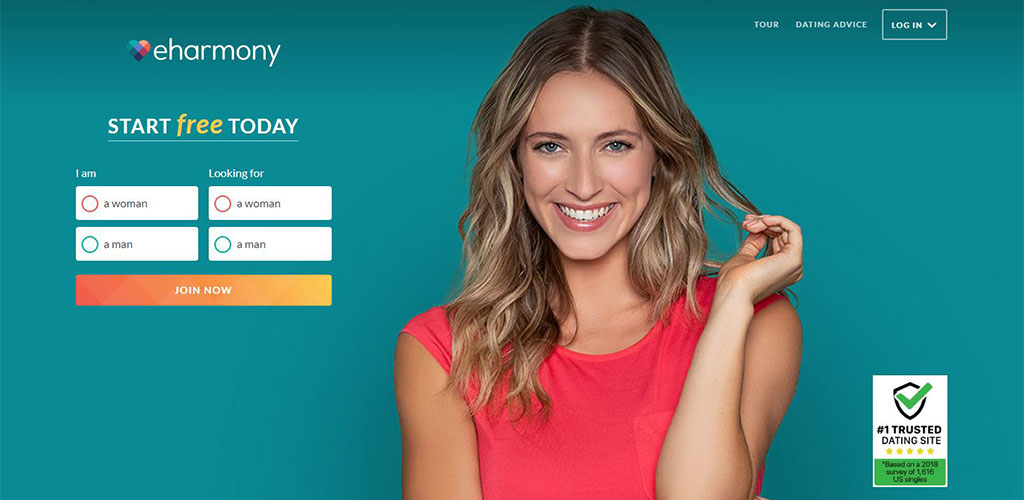 If you're only looking for cougars at bars and nightclubs, you're missing out on LOTS of opportunities. We're not saying it isn't possible to meet older women out at bars and clubs. But it's certainly not the most foolproof way. If you haven't tried mixing online dating in with your tactics, we think you'll be pleasantly surprised by all the women you'll meet.
Cougars tend to be pretty busy between their careers, family and packed social calendars. So they're not usually going to bars to meet men. Typically the only thing they have time for is online dating, and the site we've found to be the most effective (and we've tested out a LOT) is eHarmony.
Believe us, after trying out over 100 different dating apps and sites we are confident that eHarmony will give most guys the best success rates with a little effort!
The signup process on eHarmony takes a little longer than it does on other sites. But this is actually a good thing. It means members get to let their personalities really shine through in their profiles. It also helps the site to create compatible matches. To top things off, women who don't take their dating lives very seriously likely won't make it through the signup process. So eHarmony weeds these women out.
eHarmony has been going strong for almost 20 years (they've been around since 2000) and there are thousands of active members in Missouri. 15 million matches are created every single day and 75% of all marriages that start online begin on eHarmony. That's an insane figure that keeps the site on our list of the best ways to meet cougars online. There's even a free trial so you can get started right away.
We know you're probably a busy guy. So why waste time and energy out at clubs trying to meet women when you know there are tons of hot older single women on eHarmony? Check out their trial today and find out what you've been missing. There's really no other site that compares!

Show your classy side to Missouri cougars at Grand Street Cafe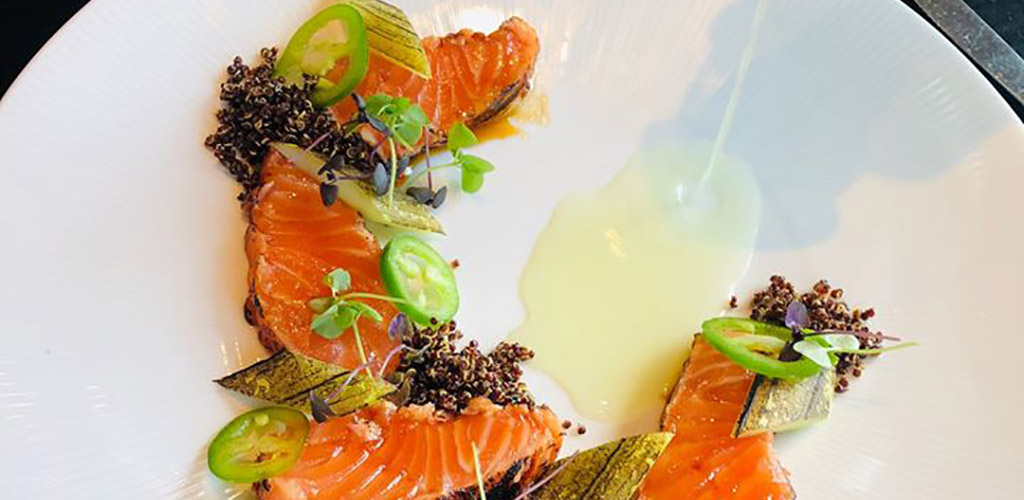 @GrandStreetkc
For a more modern restaurant that gets the cougars' stamp of approval, Grand Street Cafe in Kansas City can give you major progress in your cougar hunt. While cougars get wild at night, you're more likely to find them at classy restaurants when the sun's up.
Grand Street Cafe has been well-liked for over 20 years. Plus its location at the Country Club Plaza directs plenty of older female shoppers there. Characterized by clean lines and silver accents, this cafe serves equally elegant dishes. Bestselling food choices include chicken salad and prime rib taco.
To entice some cougars, you can take your time at the bar, which looks out over the chefs. Don't get distracted by what they're cooking, though--stay focused on the mature women around you because one of them might be trying to catch your eye.
Grand Street Cafe is open every day of the week, starting at around 10:30 or 11 a.m. Prepare for a busy time ahead because you might be taking her out even after, perhaps for more drinks or some intimate time together!
Jump into an evening with Missouri cougars at the Double D Lounge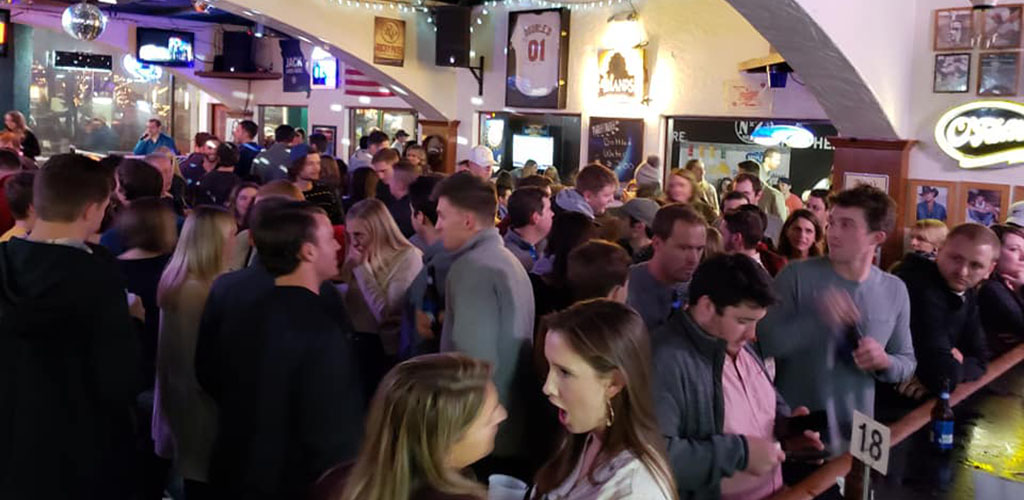 doubledstl.com
If you're the party type, this place might become your favorite among the cougar bars in Missouri. It's ideal for those who hate the low-key lounge scene and want to have a more intense evening. Located in the Brentwood section of St. Louis, this lounge has a full bar with a solid crowd, great drinks and all the cougars a guy could want.
It's well-known as a place where cougars can come and let their hair down. They also have a karaoke machine that keeps the crowd lively, especially on Thursdays, Fridays and Saturdays.
You might have to wade through crowds of people to get to the bar. But once you do, you'll find all the sexy older women you can handle. If you are looking for a few other options you can also check out some good cougar bars and places to meet single cougars in St Louis.
The Apps Dating Coaches Recommend Most To Meet Cougars
More and more older women are only using apps and sites to meet guys, especially younger guys. You need to be on at least one or two apps now if you want to get the best results you can. These are the apps that give normal guys the best success meeting cougars:
Site
Our Experience
Our Rating
Free Trial Link

Best Hookup Site Cougars

Experience Highlights

The best way to meet cougars for hookups by far
Best results for regular guys
Over 60 million active members
Not good for long-term relationships

Try AFF For Free

Best For Relationships

Experience Highlights

Easily the best option for long-term relationships
75% of all online marriages start here
70% of users meet their spouse within a year
In-depth signup and matching process

Try eHarmony

2nd Best For Hookups

Experience Highlights

2nd best option to find hookups
Attracts an older crowd than most hookup apps
Pretty popular
Great free trial

Try Passion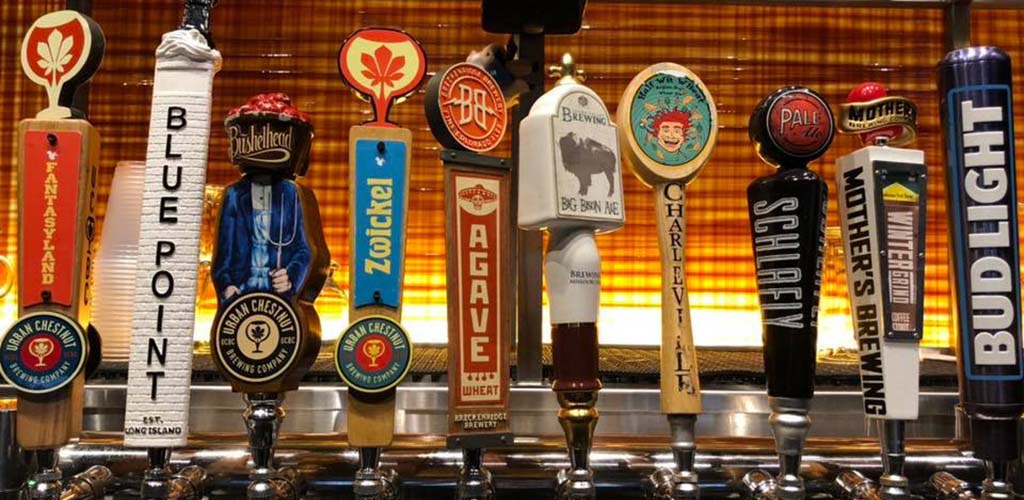 @brewhousestl
If you're a sports fan in the St. Louis area, you'll want to check this place out. Finding a lot of single cougars in the area doesn't get easier than busy nights here. The Brewhouse Historical Sports Bar is located in the Hyatt hotel downtown by the Gateway Arch. This makes it a prime spot for cougars hoping to watch some sports in a relaxed atmosphere.
It's also a well-known "cougar-hunting" location. Lots of sexy older women come here to enjoy the laidback vibe and meet younger guys. Best of all, since it's in a hotel, you're just a short elevator ride away from a room where you can have a more intimate evening.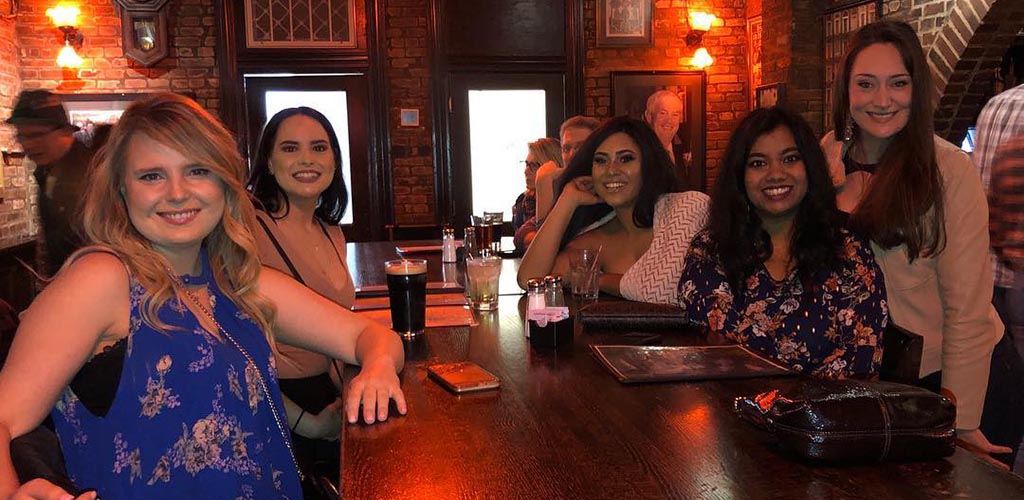 @JohnDMcgurks
If you're willing to gamble a little bit on your evening, we suggest giving John D. McGurk's a try. A standout among Missouri cougar bars, it's an Irish pub with great traditional Irish food, a full complement of beers and cocktails and a great outdoor seating area. However, it is a gamble because it's almost impossible to predict what the crowd will be like on any given night.
Though John D. McGurk's is a well-known cougar hangout in St. Louis. The crowd is diverse enough that you could either be surrounded by sexy Missouri cougars or have to do some serious hunting to find one you're interested in. But if you're willing to take a chance, you can't go wrong at McGurk's - hopefully you'll visit on a night where the older women are out on the prowl. This is one of the great places to meet Kansas City, so you have to check it out.
Ease into a sexy evening with a cougar at Mudhouse Coffee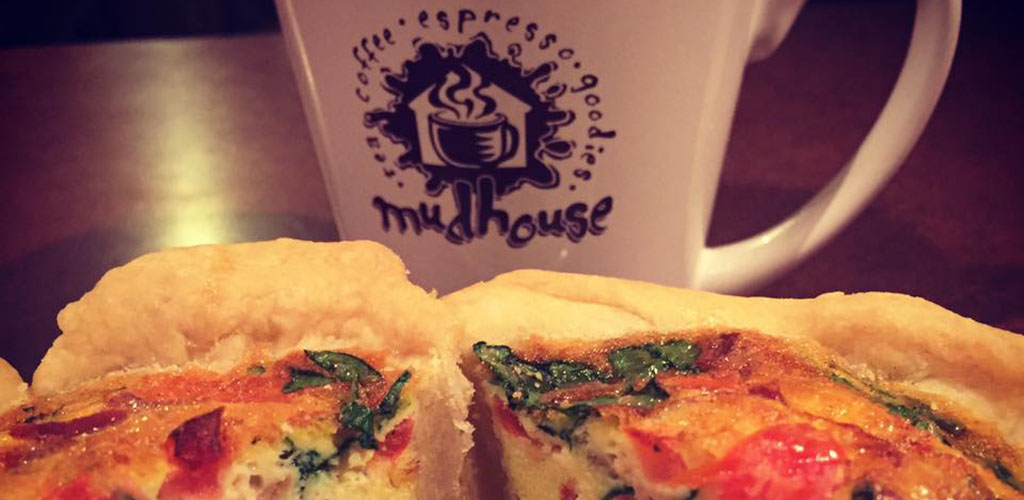 @mudhousecoffeesgf
Let's say you're not a fan of the loud bar or club scene but you still want to go somewhere to meet cougars in Missouri. If that sounds like you, you're in luck - Mudhouse Coffee has everything you need. Mudhouse Coffee has a menu that serves cocktails and beer alongside coffee. So it gives off a great low-key vibe. It's become known as a great place to find cougars in Missouri.
Best of all, thanks to its cozy seats, it's a place where you can have intimate conversations while still being able to mingle freely when you want to. The prices are reasonable, too. So you can afford to buy drinks for you and that sexy older woman you've been chatting up all night.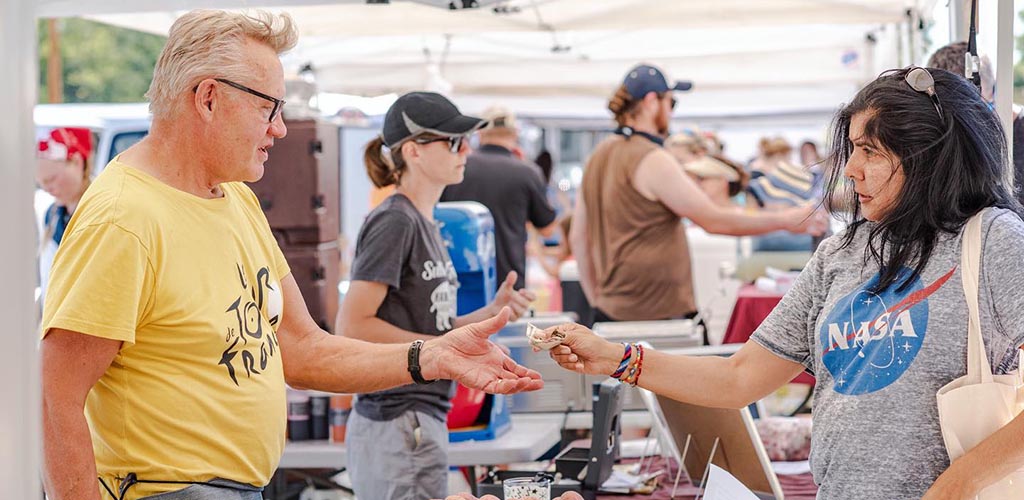 @ColumbiaFarmersMarket
After a long week of hitting the bars and clubs to meet cougars in Missouri, you might be in the mood to cook yourself a nice meal at home. If so, we recommend the Columbia Farmers' Market. Not only does it have a great selection of local food, but it's also a surprisingly great place to meet cougars in Missouri.
The atmosphere here is so unlike that of a bar or club. So you may find that older women are much more receptive to being approached by a younger guy. There are a ton of things to check out at the Columbia Farmers' Market, including some lovely older ladies. Even if you strike out with the women, you can still stock up on groceries for the week. Sounds like a pretty good consolation prize to us!
For more guides to meeting single cougars check these out: