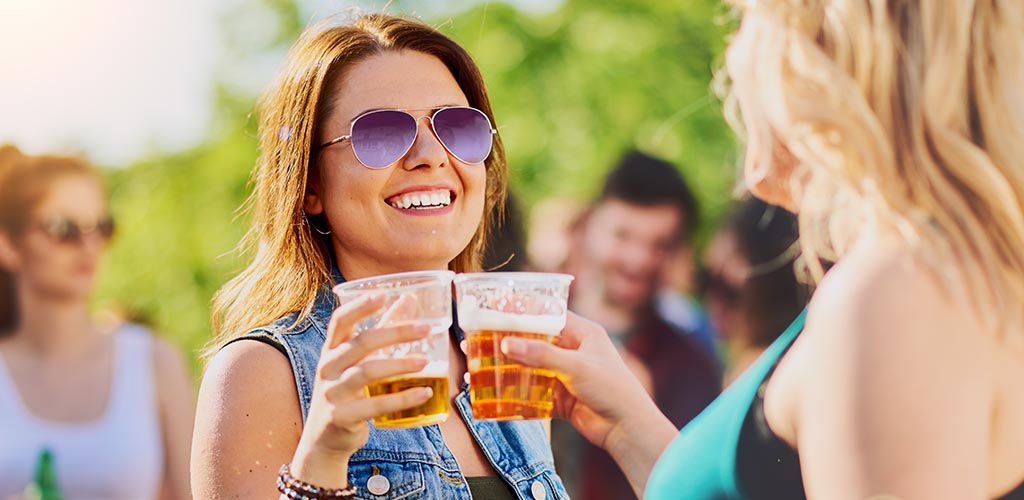 Meeting a single Milwaukee MILF isn't always as easy as we would like. Milwaukee may have an amazing nightlife and some of the best-quality drinks out there, but the statistics say that casual flings or dating can be difficult.
Still, Milwaukee is a large city, so you definitely won't run out of hot older ladies here. It's just that if you want to be successful in meeting these lovely MILFs, you need to be smart about it. Think twice before heading to the most popular bars because you might only find younger women there!
To hit gold on your quest for a Milwaukee MILF, you have to know the specific places where they're searching for guys too and ready to mingle. These hot mommas can turn on the charm when they like you, so be prepared for some heavy flirting!
We've compiled some destinations all over Milwaukee that are proven MILF hotspots. Whatever type of guy you are, you'll feel at home in at least one of these. There are more conventional recommendations like Milwaukee MILF bars and restaurants along with relaxed sites like a park or public market for those who prefer a subtle approach.
The full list is right below. We wish you luck in finding your Milwaukee MILF! Feel free to leave a comment about your experiences.
The Best Venues to Find a Milwaukee MILF
Are you ready to find out where you can seek out the MILF's in Milwaukee? You are? Well, good! We have a marvelous miscellany of locations to entice and delight you.
Go for a nature stroll and meet a Milwaukee MILF at Lake Park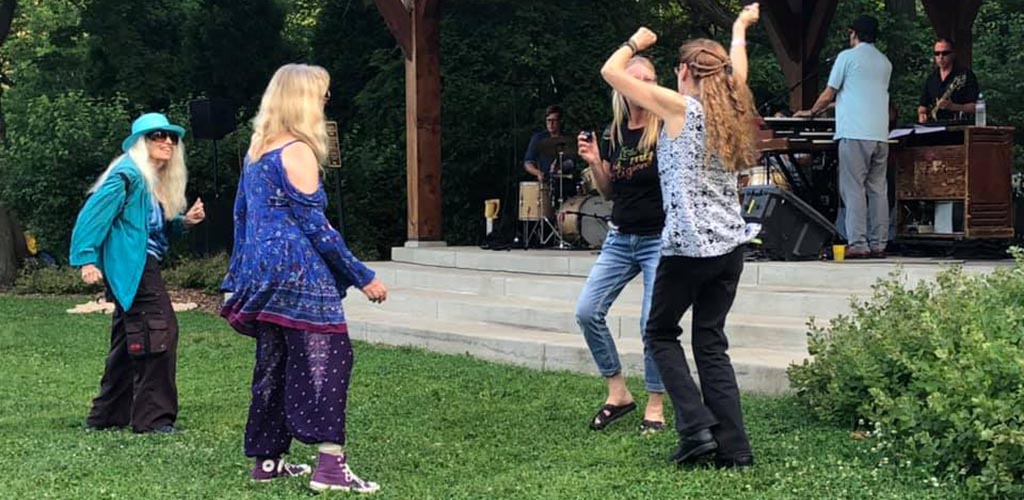 @lLakeParkFriends
For a laidback way to meet a Milwaukee MILF in the daytime, spend a few hours at Lake Park. It was designed by the same person as the iconic Central Park in New York, and we'd say that this is Milwaukee's prettiest park.
There's so much to do in Lake Park that it's the go-to for many MILFs who simply want to be with nature. They can bring their kids along too because it has several playgrounds. You'll find MILFs sweating it out over at the tennis courts, playing lawn bowling or golf or even following running trails here.
Lake Park also overlooks the bay, so the view here is very picturesque and relaxing. On one side, you'll even see stately historic homes with beautiful gardens. Inside, even if you're taking a stroll, you'll appreciate the rain gardens, towering trees and stunning landmark bridges.
Put on comfortable shoes and get going here! When you catch a gorgeous MILF passing by, try to see if she's up for a conversation. If you'd rather not walk much, you can always sit on a bench and be on the alert for attractive older ladies.
Adult FriendFinder is the proven place to meet MILFs who just want a little hanky panky (try it free)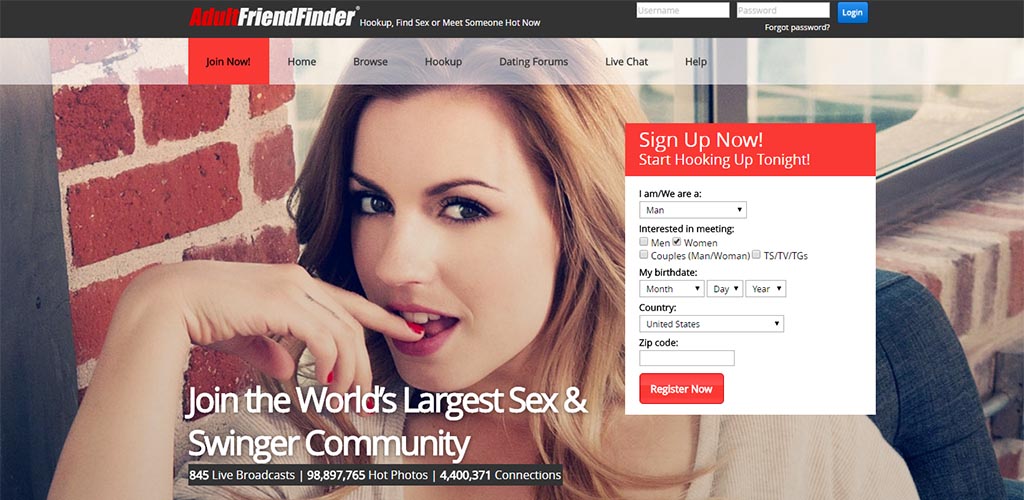 If you are frustrated with dates that go nowhere (or at least not to the bedroom) even after spending a ton of cash on food, drinks and entertainment, we can relate. It can be frustrating trying to figure out a woman's intentions when you just meet. Fortunately, for guys who are really just interested in some upfront fun under the covers, Adult FriendFinder can help you meet a Milwaukee MILF with the same interests.
It's hard NOT to recommend that guys at least check out Adult FriendFinder (you can try them for free with the links above after all). We have seen a lot of guys find success using it. And most of those guys don't always have the best profile pictures (unlike on Tinder). With that kind of success and how little time it takes to use there really isn't a downside, unlike other sites full of cons. Just take a look at our WildBuddies.com review!
If you just want some no-strings fun with a few single MILFs this is where you're going to have the best results!
We have had the best results using their app and think you will as well. There are a few other sites and apps out there that are decent. But none of them really are able to get many MILF's in Milwaukee to join. They seem to prefer AFF.
Your best option is to just check out Adult FriendFinder for free and see how it goes. It only takes a few minutes. But it could save you a ton of time and money.
Try Adult FriendFinder For Free!
We've tried out a lot of different sites and apps to meet MILFs and nothing has worked nearly as well as this site. You need to
check out Adult FriendFinder's free trial with this link
if you're serious about meeting women and want to stop wasting time. There isn't a faster or easier way to meet MILFs that actually want to meet up and head to the bedroom that we've found.
Treat a Milwaukee MILF to high-quality drinks at Vennture Brew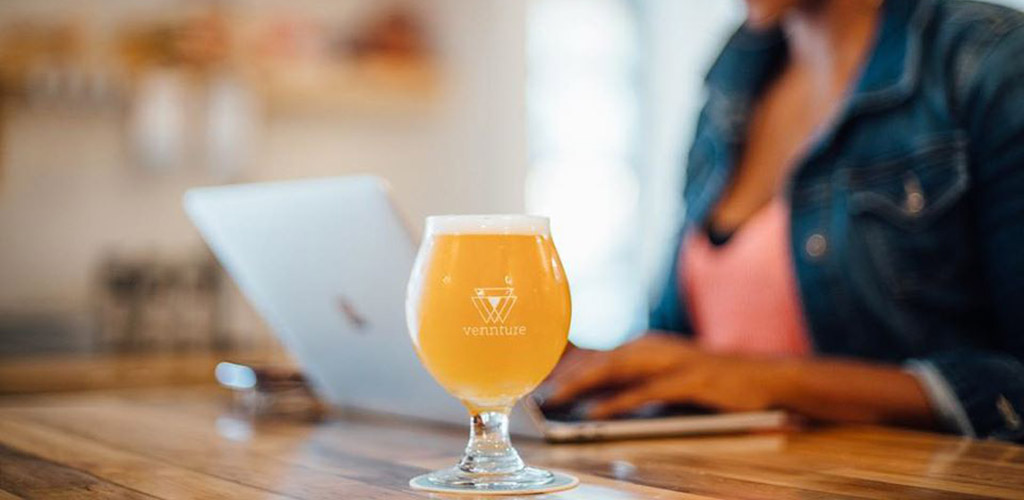 @VenntureBrewCo
A cozy coffee shop and beer bar, Vennture Brew has gained an excellent reputation throughout the city because of its excellent drinks. Milwaukee MILFs can spend hours here, chatting with girlfriends, working or simply enjoying the place.
All of their drinks are carefully crafted, earning the approval of even hardcore coffee and beer nerds. Just from the aroma, you can tell that the coffee beans are fresh. On the other hand, their beers are flavorful and vivid.
Aside from the drinks, Vennture Brew is also pleasant to stay in because of the welcoming atmosphere. There's a dog-friendly patio, and it's easy to work here, thanks to the soft music and bright lights.
The best way to start flirting with MILFs here is to sit at the bar. If a MILF thinks you're cute, she's likely to stay at the bar too. Then again, you might also notice her eyeing you from a few tables away. In any case, asking which drink she'd recommend is a good icebreaker—and you can offer to treat her to it later.
Cougar Life is the best option to meet single MILFs in Milwaukee (try it free)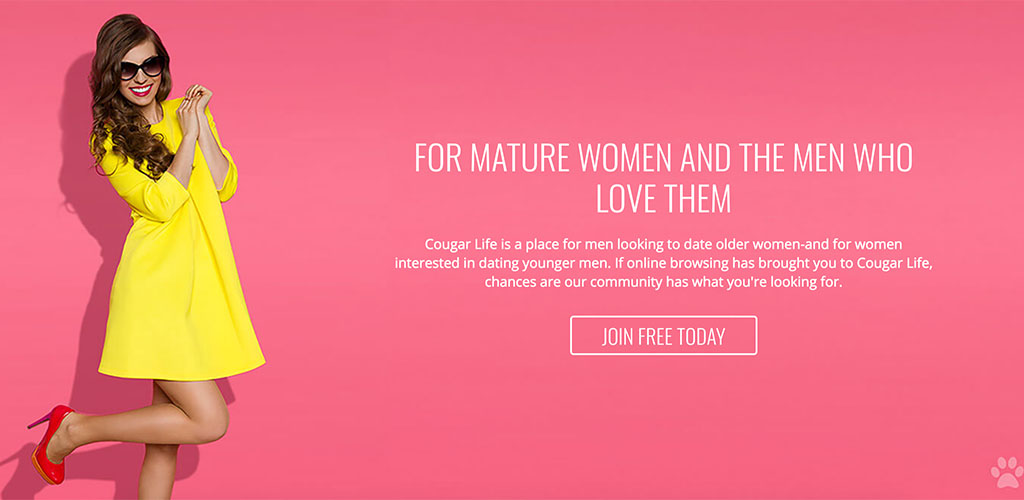 There are a lot of places you can go to meet single MILFs in Milwaukee but none of them have been as good as Cougar Life (which has a free trial). More and more MILFs and single cougars in Milwaukee have been giving up on going out to meet guys in favor of ONLY meeting single guys online, especially if they want to date younger men.
We haven't found a faster or easier way to meet single MILFs yet!
Being able to meet women all day long without ever leaving your house is really hard to beat. We're big fans of using online sites and apps to meet MILFs and after trying and ranking all the top MILF dating sites out there there are a few ways Cougar Life stands out:
The MILFs are really responsive and active
On most dating sites and apps out there it can be hard for a guy to get noticed. Most of the women are just looking for attention or validation without any intention of actually meeting up with men.
Cougar Life is VERY different. The women on this site are ACTIVE and very responsive to messages and dates. If they just wanted to boost their ego there are other options for that. Women use this site to get results!
It makes it very easy for younger guys to meet Milwaukee MILFs
Younger guys have a really tough time meeting MILFs most of the time. You never know if the woman you're approaching is open to dating younger guys or even single! Cougar Life is amazing because it eliminates all of that indecision.
No other option has more single MILFs that are open to dating younger and older guys!
When you know that all of the women you're messaging are open to it your confidence skyrockets. It really improves your chances of success and makes the whole thing more fun.
You won't find MORE single MILFs anywhere else
Dating often comes down to the numbers. The more options you have with MILFs the better results you're going to have. No other option out there can compare with just the sheer number of opportunities guys have on Cougar Life.
If you haven't given their free trial a shot you absolutely should. You have nothing to lose and a lot of great women to meet. Do it now and thank us later!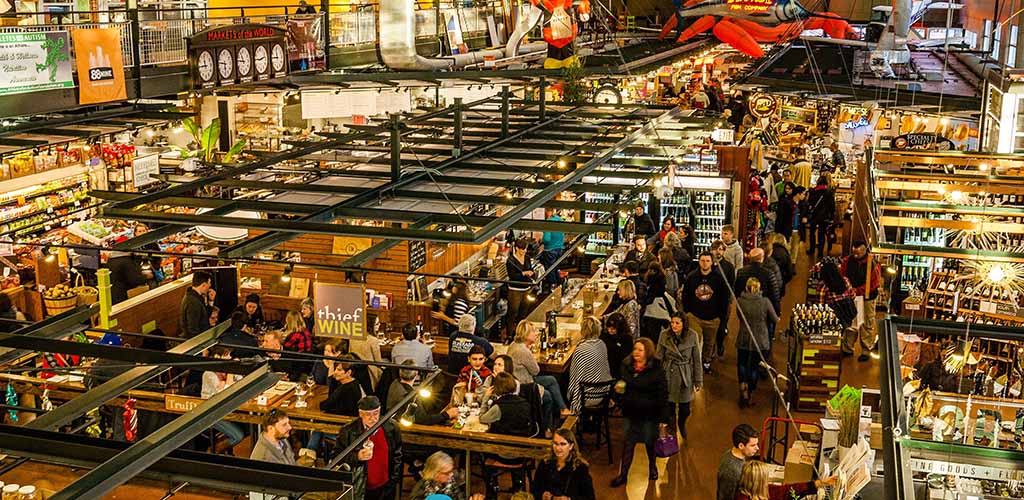 @milwaukeepublicmarket.org
Join both lots of MILFs as they enjoy artisanal food at the Milwaukee Public Market. This is one of the must-try experiences in Milwaukee. Whatever your tastebuds are craving for, you'll find it here. Places with great food and drinks are some of the best ways we have found to find single MILFs regularly.
It has countless food stalls, ranging from sandwiches to tacos and international cuisine as well as several juice and dessert shops. Most of the stalls are owned by small businesses and artisanal brands. So the food is usually freshly made and imbued with a unique touch. What's fun is that you can keep going back here several times, and you'll stumble on something new to try!
The Milwaukee Public Market is open every day, from 8 or 9 a.m. to 6 or 8 p.m. While the market is quite clean, it can get very crowded here at noon on weekends. It's upbeat and high-energy, and there's always the second floor for restrooms and more seats.
Milwaukee MILFs naturally flock here, and you can spot at least a few right away. For extra points, you can even take cooking classes, which are held several times a week. It's a great place to socialize with foodie MILFs!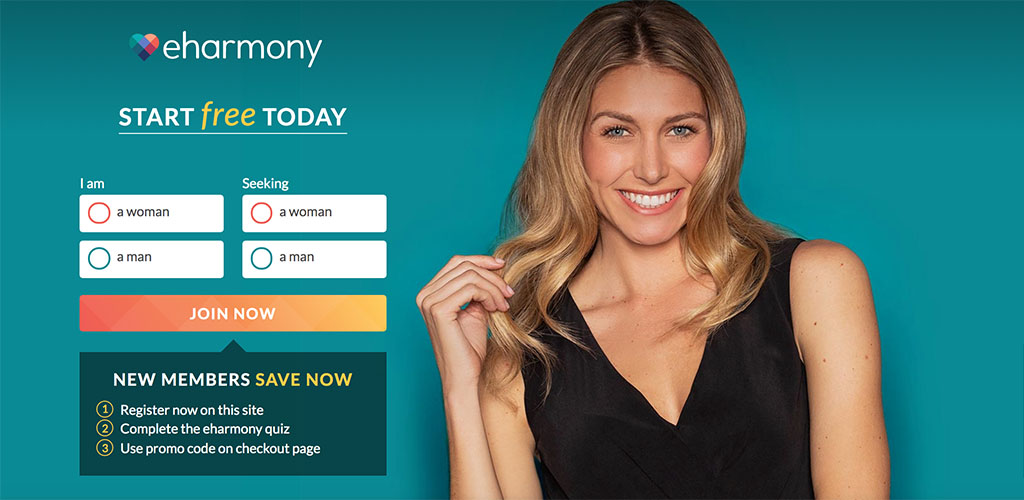 A lot of single MILFs in Milwaukee are on the lookout for a potential partner. They want someone who will stick around for more than just a few dates. But they often end up disappointed when they use some typical dating sites out there. And if you're also looking for a relationship, we know you understand the struggle.
This is where eHarmony comes in to show that meeting someone special can happen online. The site doesn't just let you choose from a bunch of different profiles. Instead, you let the site know what you're looking for. For instance, if you want to meet a MILF who's about your age and is into the same things you are, you can mention this in the signup questionnaire. eHarmony then selects a handful of potential matches for you.
Once you match up, the site facilitates communication to help you get to know your match better. This is a great way to help ensure that you'll really get along when you finally meet. And after a few dates, who knows, you might meet a Milwaukee MILF who has everything you want in a girlfriend like someone whose hobbies are the same as yours or a gorgeous BBW in Milwaukee.
eHarmony is so good at helping single men meet compatible women that 75% of guys who use the site for a year meet the woman they end up marrying.
Using eHarmony is super easy and it pays off too. We know this because we've tested out the site and it always makes it to our annual list of the top MILF dating sites. You can test out the site by using their trial offer. Start meeting lots of single, attractive MILFs in Milwaukee by checking it out!
Grab a burger and martini with a Milwaukee MILF at Elsa's on the Park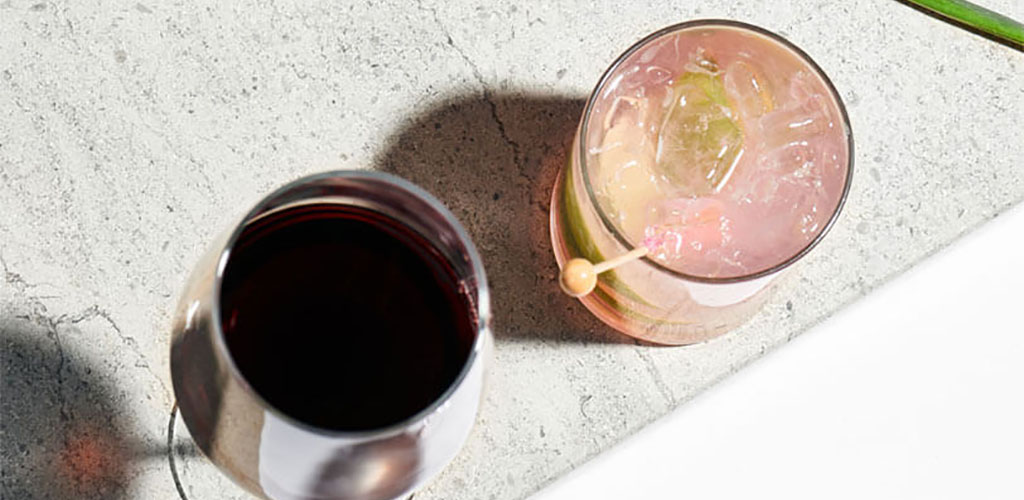 elsas.com
Elsa's invites you in to take your mind off all your troubles, from that impending divorce to that dented car. Whatever your troubles are, Elsa's has a burger, martini or nacho dish to sort you out. On top of this, the lovely mature women of Milwaukee often frequent Elsa's. Attracting an eclectic crowd, it's lovingly lit, warm and friendly!
This bar is on Cathedral Square Park in Downtown Milwaukee. The minute you walk in, you'll immediately see a lot of beautiful single mamas!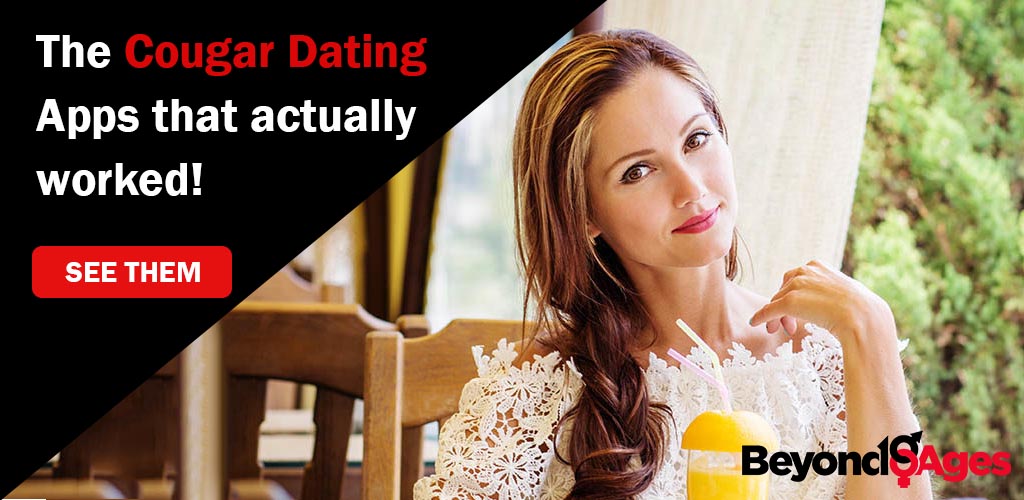 Enjoy the grand European vibe at Cafe Hollander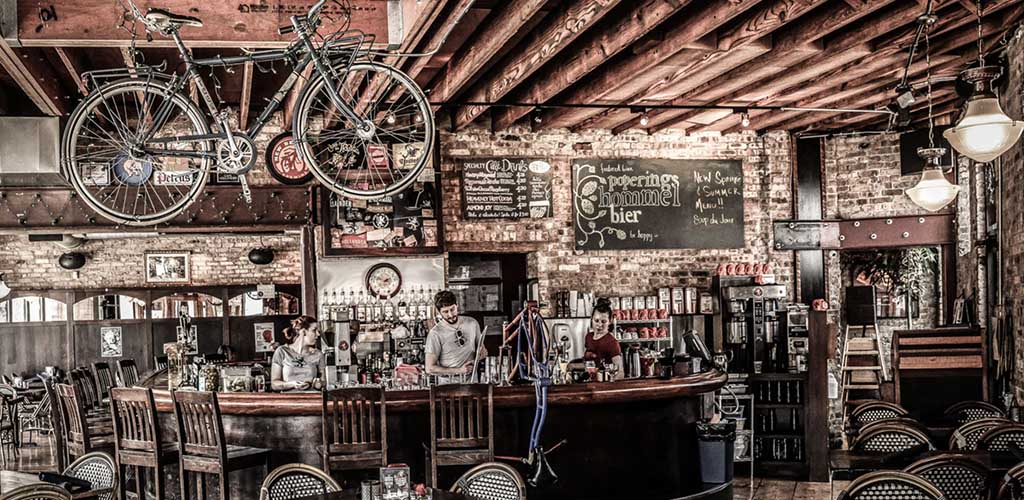 cafehollander.com
Bier + Food = Bliss!
This is Café Hollander's catchphrase, and they sure live by it.
The Dutch are famous for their beer, after all. At this cafe, you can get a taste of Holland just around the corner from your home. It's a really hip location to have a bite, down a beer and meet a lovely Milwaukee MILF. With so many single women seeking men in Milwaukee to meet here, you'll luck out for sure!
Check out the many bicycles pinned up here and there, almost as if you were in Amsterdam. Eye out a friendly vrouw (that's "woman" to you) and learn the language while you are at it.
Café Hollander is a quiet yet welcoming restaurant. You've got to try it!
Foundation Bar is the best tiki bar in Milwaukee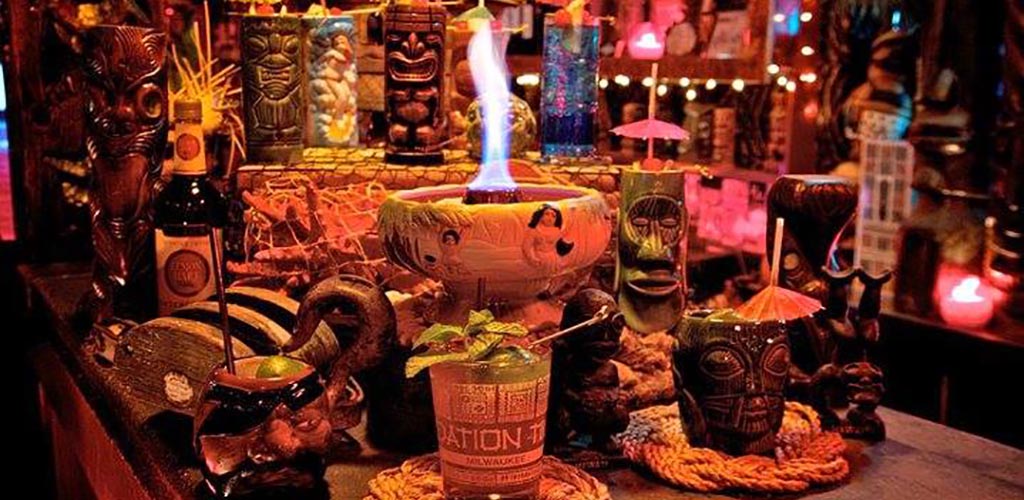 @Foundation-Tiki-Bar-321942317456
Located in N Bremen St., Whiskey Bar has a lively ambience. It's everything that you'd want a tiki bar to be, from 1950s decor to rum drinks and even hot MILFs. You might find yourself coming back for more every week. Inside, it's dark and quirky. You'll feel like you've taken a trip to a Hawaiian hole-in-the-wall. The alcohol is strong and warm too, so you'll be loosened up soon enough. So if you're about to meet someone you connected with through our rundown of the best dating sites in Milwaukee, Foundation is the perfect choice!
It opens at 4 p.m. and gets increasingly crowded later into the night. On weekend evenings, you'll encounter many marvelous MILFs who might let you drink with them. Expect to down drinks that pack a punch and get your ass down to Foundation this week!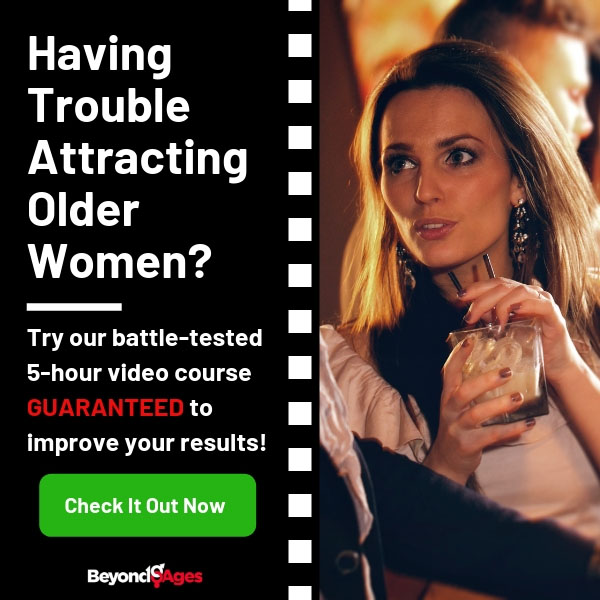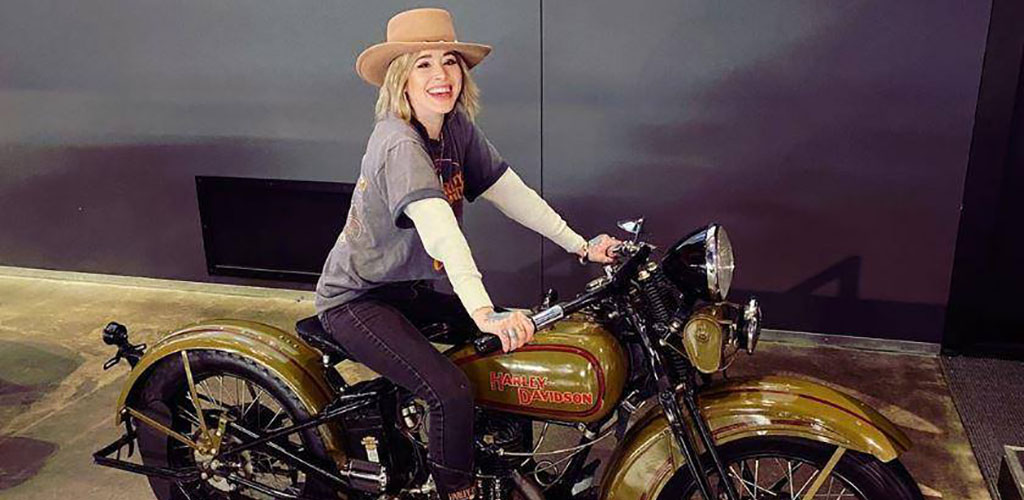 @hdmuseum
Milwaukee is the home of Harley Davidson. While we do not expect you to go milling around the many museums on hand, you should be booking yourself a ticket to their special celebrations throughout the year. Their parties are awesome!
Lots of MILFs love Harley Davidson or at least riders of Harley's. While you may not own a lovely relic motorbike, you can of course show some interest.
Bike rallies, music and partying are what the Harley folk love to do. Go find a friend who has a Harley or just enjoy the scene!
Watch the latest game with a Milwaukee MILF at Who's On Third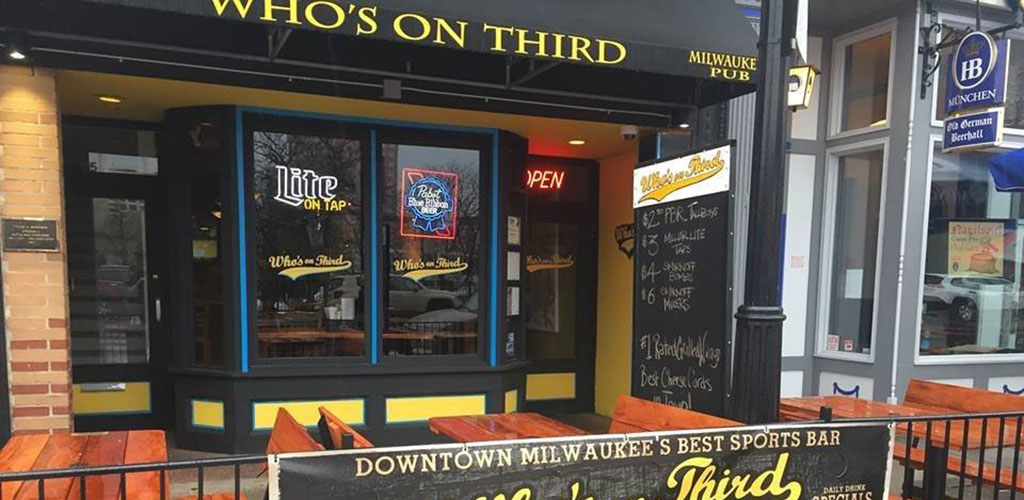 @whosonthirdmke
You're on the lookout for attractive older women in Milwaukee, aren't you?
Then you'll love Who's on Third. It's the best spot for watching games out of all the MILF bars in Milwaukee. In fact, this classic American pub even won an award for having the best wings around.
Equipped with 12 TVs and projection screens, you might end up catching the latest game of the Milwaukee Brewers or if you're more of an ice hockey fan, the Milwaukee Admirals.
Don't think, though, that you're going to be getting all sweaty and sporty with a bunch of men! Oh no! The Milwaukee MILF brigade loves hanging out here too. You can spot them in the back section of the bar, where it's quieter and calmer. Don't be fooled by the charm, though. Who's on Third is one of the best spots to get laid in Milwaukee!
Hop over here to get a few craft beers and show yourself to at least a few Milwaukee MILFs!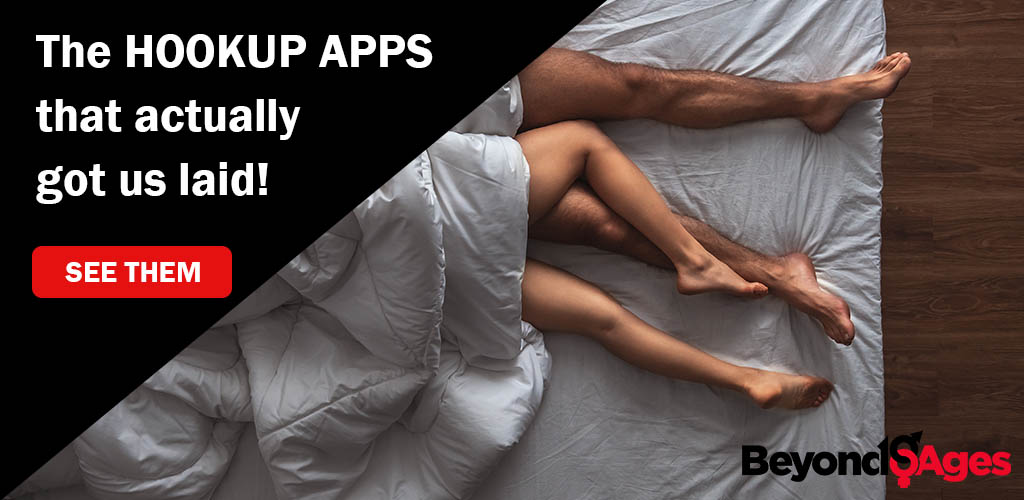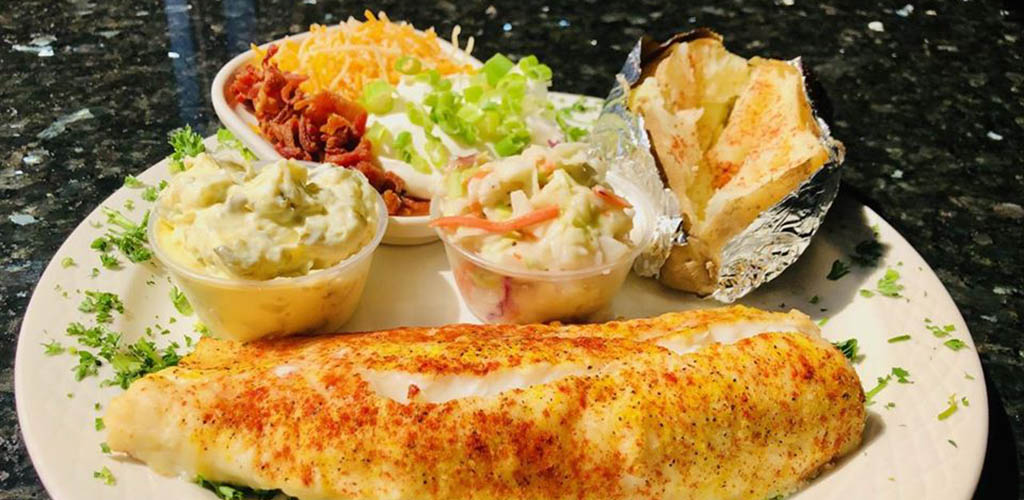 @VictorsOnVanBuren
Planning to visit Milwaukee MILF bars on a Friday night? Then head down to Victor's on Van Buren at Milwaukee Central. It offers a simple, all-American menu. Don't expect anything too fancy. But once you get settled into Victor's, you'll want to stay for a while! Prices are excellent and reasonable, and it's definitely a let-your-hair down kind of place that attracts plenty of loyal patrons.
With great music, excellent fish fry and unique cocktails, you can have an amazing evening here, especially on Fridays. You'll love the company of the sexy MILFs at Victor's. Between the best dating apps in Milwaukee and Victor's, it's hard to say which one will work better for meeting the MILFs you want. But wouldn't it be fun to find out?