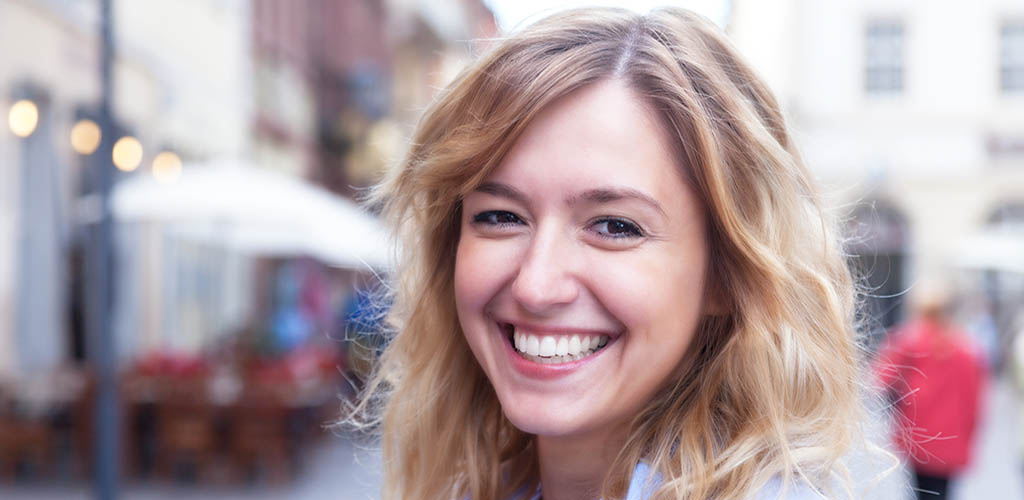 Are you worried you're not looking in the right places for that MILF in Dallas? Does it feel like everywhere you go, there are only women in your age bracket rather than the older ones that you're typically drawn towards? Or maybe you're looking for someone with a little more life experience but all the women you meet are a little too immature?
If you're using the conventional approach to find this leading lady, then you might have a hard time with your MILF hunt. The most jampacked dating places in Dallas don't necessarily attract MILFs. Head there, and you'll be surrounded by younger women instead.
The key to quickly hitting it off with a MILF is being at the right place. These single older women might seem elusive. But they gather in certain hotspots around the city. To make it more convenient for you, we've compiled a well-researched list of where you can mingle with Dallas MILFs. Plan your free time around this, and you might meet the partner that you've been dreaming about. The list includes MILF bars in Dallas along with restaurants and even down-to-earth places like a grocery store and a fitness studio.
The woman that you want is out there. Get out there and meet that ideal MILF in Dallas! Tell us all about it in the comments below.
Top Spots for Meeting a MILF in Dallas
Dallas is a big city. So let's narrow your search down. Check out these locations for single and sexy older women:
Dallas Arboretum is your outdoor space for having a romantic time with a MILF in Dallas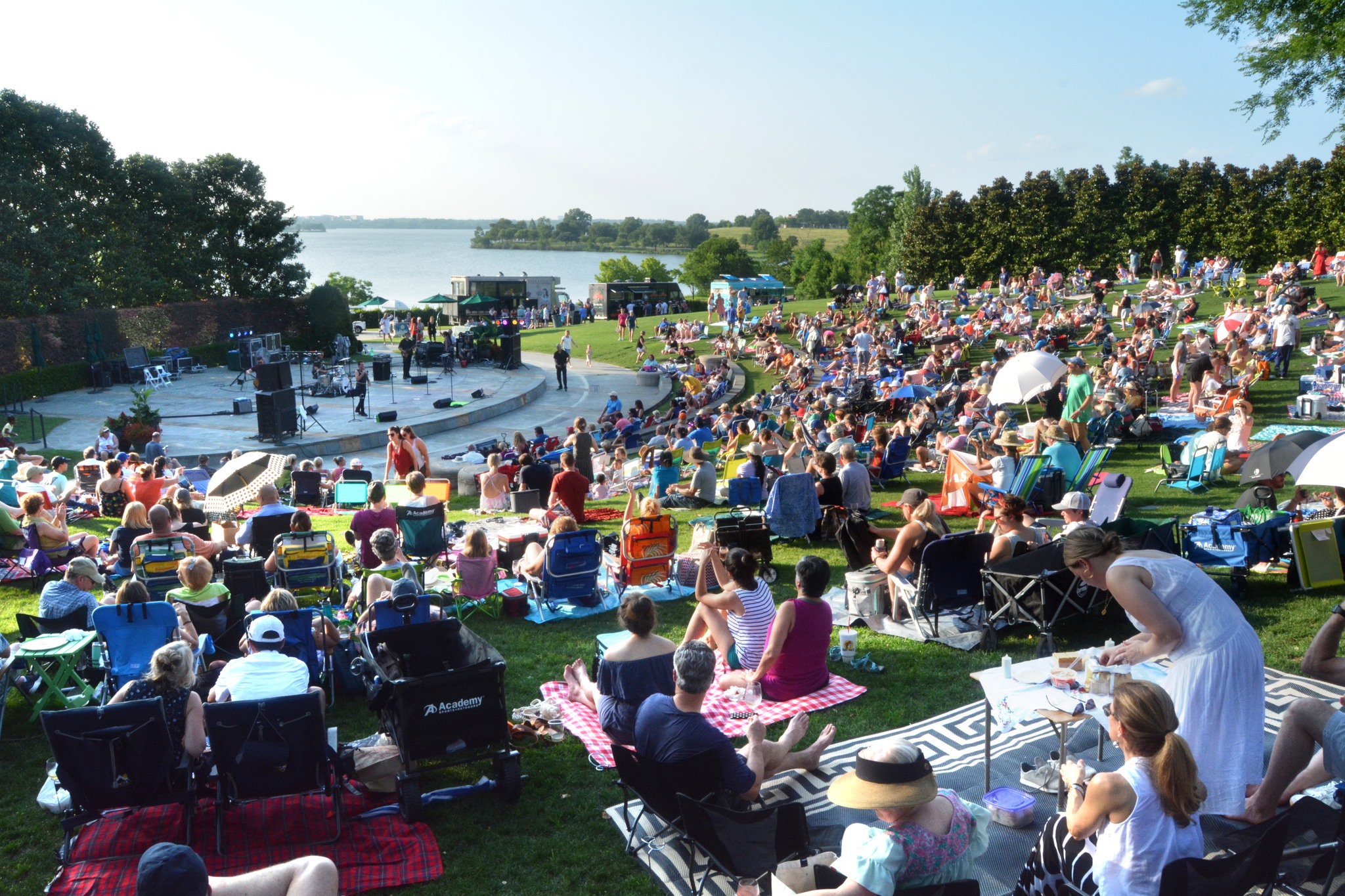 @dallasarboretum
Described as among the best places in the world to look at spring flowers, Dallas Arboretum is an undeniably romantic MILF hotspot. Hundreds of thousands of tourists visit this spot every year. You might even come across weddings and photoshoots happening in the gardens.
Lush and gorgeous, it's Instagram-worthy in nearly every corner. Its grounds span 66 acres, with world-class gardens that will take you several hours to explore. From beds of seasonal flowers to roses on a stone wall and an infinity pool, this might be one of the most beautiful strolls that you've ever gone through.
One prime area in Dallas Arboretum is A Tasteful Place, which is both an ornamental garden and a venue for tasting and cooking activities. Events are held practically every week, including floral festivals and concerts overlooking White Rock Lake. So you'll have countless chances to cross paths with a Dallas MILF here.
It's also such a kid-friendly place that even if you're just walking around, you can easily spot MILFs and strike up a conversation with them. Surrounded by breathtaking scenery and sweet floral scents, that single older woman will fall for you faster!
AFF is the easiest way to find MILF who just want something casual or physical (try it free)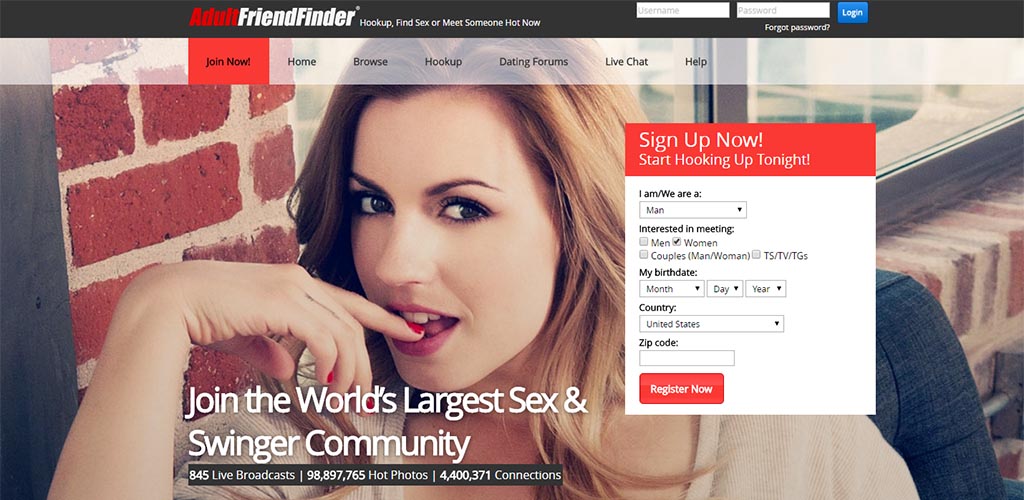 We have spent a lot of time trying out all the sites and apps that are popular around town. What we have discovered is that when most MILFs in Dallas go online to get laid, they use AFF (which has a great free trial). Tinder is full of women in their 20s. But AFF has slightly older women who are looking for casual fun.
When it comes down to apps and sites that can actually help you meet a woman we have not found a better option for the vast majority of guys. If you are super good looking you can be successful anywhere. But for most guys we recommend AFF. The women on this site are by far the most likely to actually meet up quickly and less likely to jerk you around. Our time is valuable and this is the place where we have seen the best results, especially compared to the investment on our end.
Since AFF became popular before Tinder, it has a huge number of active users (over 60 million). As the most popular app for Dallas MILFs you have to be where they are looking. Otherwise, you could be missing out on a lot of opportunities.
There isn't an easier way for most guys to have a lot of options with MILFs who just want to knock boots!
You can actually try them out for free and see just how many women are nearby that you didn't even know about. Take a look. A modern man can't ignore what's possibly the best tool at his disposal.
Try AFF For Free!
We've tried out a lot of different sites and apps to meet MILFs and nothing has worked nearly as well as this site. You need to
check out AFF's free trial with this link
if you're serious about meeting women and want to stop wasting time. There isn't a faster or easier way to meet MILFs that actually want to meet up and head to the bedroom that we've found.
The Cookery is your go-to for dinner parties with Dallas MILFs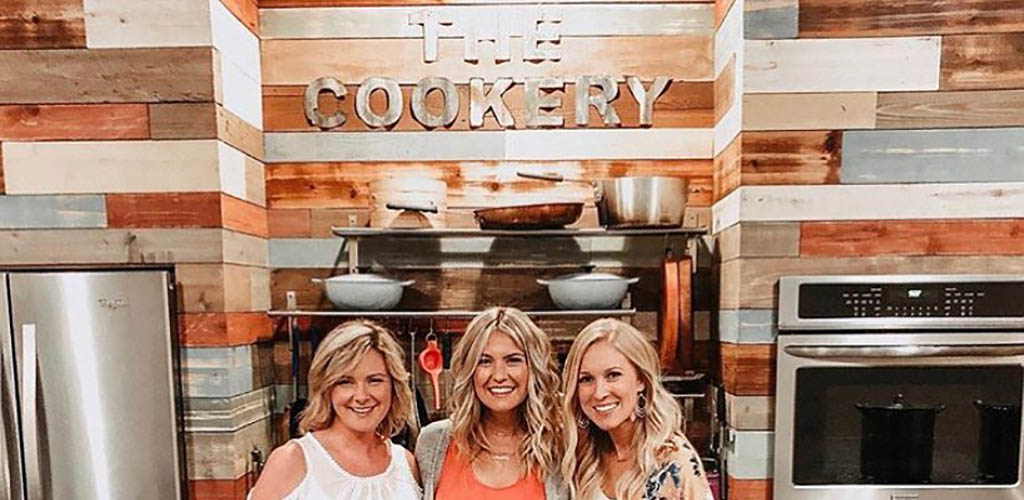 @thecookerydallas
One organic way to connect with mature women in Dallas is to join classes at The Cookery. Whether you're a kitchen whiz or you're not sure how to chop properly, you'll fit right in. Plus, the chef instructors are friendly and accommodating. Best of all, it'll let you mingle effortlessly with the MILFs in attendance.
Many MILFs are passionate about food. And they might reward you with a restaurant date or even dinner at home once they like you enough. The Cookery infuses its lessons with a dinner party vibe. So you'll be able to get to know your fellow attendees. Each class lasts for three hours, with 14 to 15 people—and there are usually more than a few MILFs around.
The focus is on creating a three- to four-course meal that you can create at home. And it's all made with local and organic ingredients. You can also warm up with complimentary appetizers and drinks before the class.
It's such a positive experience that you'll make friends with people quickly. Try to give special attention to a hot MILF and see if she's up for more flirting afterward.
We found eHarmony to be the best way to meet single MILFs who want relationships (try it now)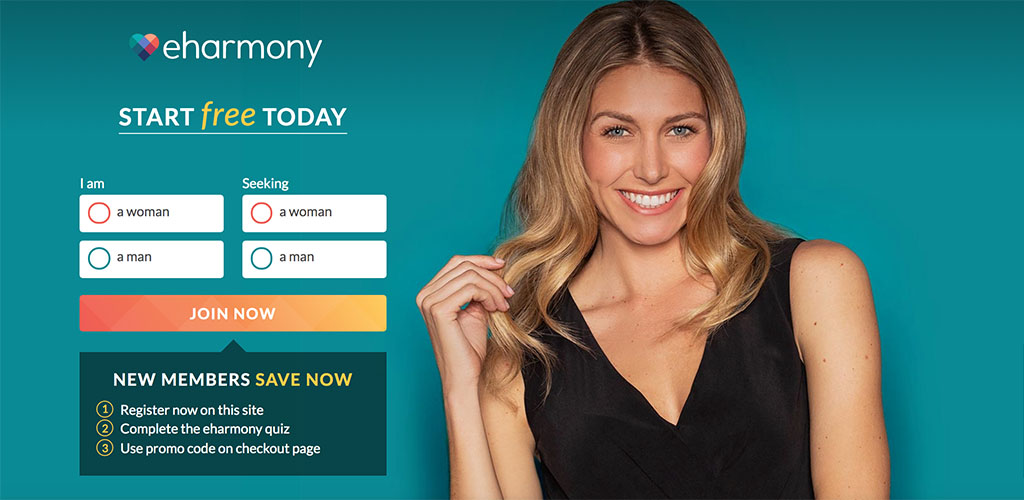 Dallas is really spread out and traffic isn't getting any better. It can take a long time to drive from place to place (or expensive if you're Ubering). A lot of MILFs don't want to spend their limited free time hoping a single guy is going to be nearby at the same time and place. Instead, they prefer meeting guys online and we've found that eHarmony is the best way to meet them.
We have tried out a LOT of different dating sites and apps to find the best options for meeting MILFs online. Literally over 100! After trying all of those different options we're still impressed with the MILFs on eHarmony. This site is extremely popular (over 30 million active members) and the women here were MUCH more responsive than anywhere else we tried.
We think we've figured out why. Eharmony's proven trial has a signup process that takes longer to complete than most other sites (but it pays off for you when you do). You have to answer questions about what you're looking for and who you are. Women just looking for attention or an ego boost don't bother completing it and go back to Tinder. This leaves a big group of MILFs who are VERY motivated to respond to your messages and set up dates.
It really is something else. In fact, eHarmony works so well that nearly 75% of all marriages that started online came from this site!
It really is something special. Guys who haven't had the luck they're hoping for meeting women around the city or guys who struck out on other dating sites can do MUCH better with eHarmony. Check out their proven trial and turn your luck around. You have to try something new to shake things up!
Vital Fitness Studio is your high-end space for sexy and toned MILFs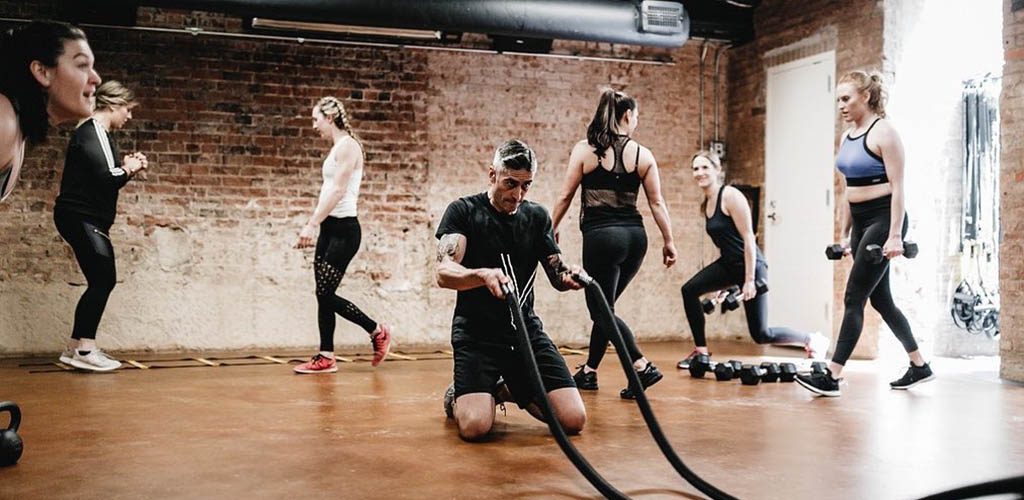 @vitalfitnessstudio
Located in 1608 Main St., Vital Fitness Studio brings you cycling and other group fitness classes in a plush, comfortable space. Aside from being one of the best in Downtown Dallas, it's also a MILF magnet. As soon as your first class, you might score an opportunity to take a sexy older woman out!
Vital Fitness offers a wide variety of classes for all levels. If you prefer working out with a group rather than doing reps on your own, you'll enjoy their intense workouts. Aside from cycling, you can try out boxing, HIIT and strength training, yoga and TRX or kettlebell conditioning.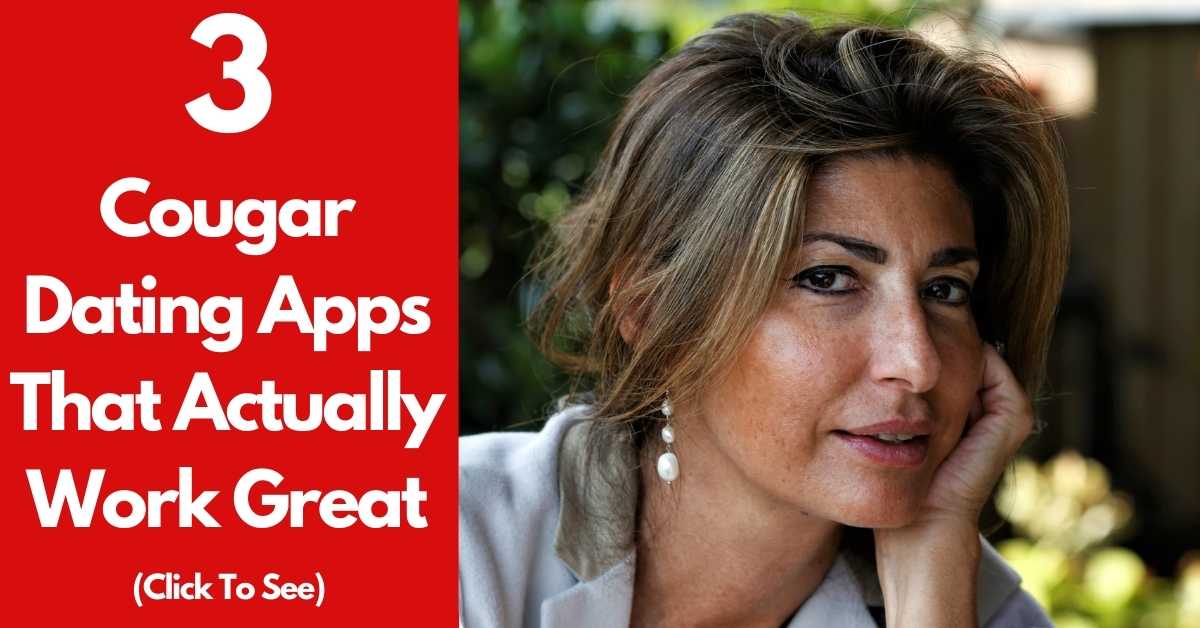 Even though people constantly sweat it out at Vital Fitness, the studio is always clean and beautiful. Extending over 3,600 square feet, it'll leave you feeling fresh after your workout because of its fancy bathrooms. This is a huge plus for Dallas MILFs, who said that it's almost like a spa experience.
Your first class costs $10, and regular classes afterwards will be at $25 each. If you keep dropping by, you'll definitely catch the eye of a single Dallas MILF!
White Rock Lake is your public park for attracting a sexy MILF in Dallas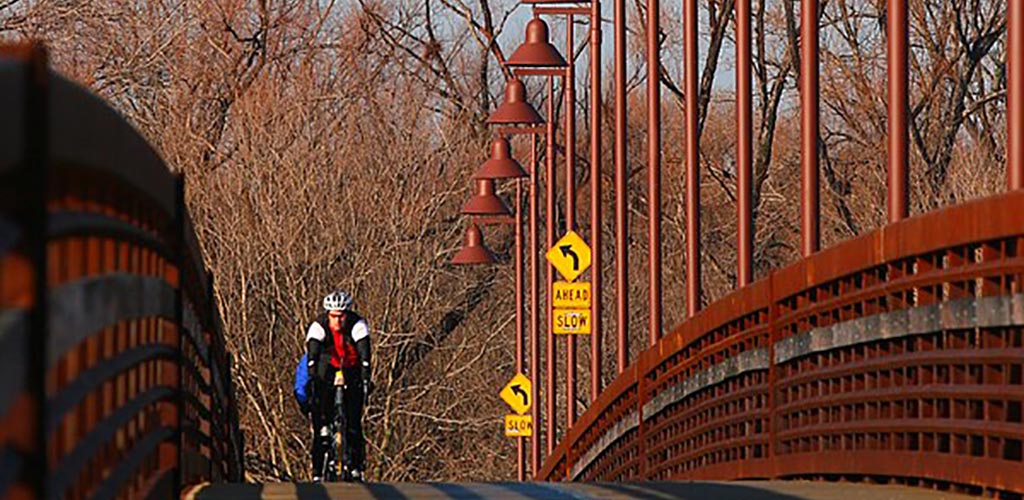 Wikimedia Commons
Do you want your older dating partner to be the outdoorsy type? Then White Rock Lake is where you will find your lovely mature lady! If you like nature and adventure, try going fishing, rowing or sailing on the waters here to find that woman of your dreams. Don't know how to sail or row? No problem! The Corinthian Sailing Club and White Rock Rowing are located nearby. So you and your brand new lady friend can always learn. When weather permits, you can also rent canoes, kayaks and paddleboards.
Prefer to stay on land rather than in the water? You can bike through trails instead or jog along the path. You're sure to meet other runners who train with the Dallas Running Club, and that special older woman might be one of them!
And for those romantic afternoons, pack a picnic basket and set up your outdoor meal near one of the park's public grills.
Best of all, entry to the park is free!
Time Out Tavern is your sports bar for finding a super hot MILF in Dallas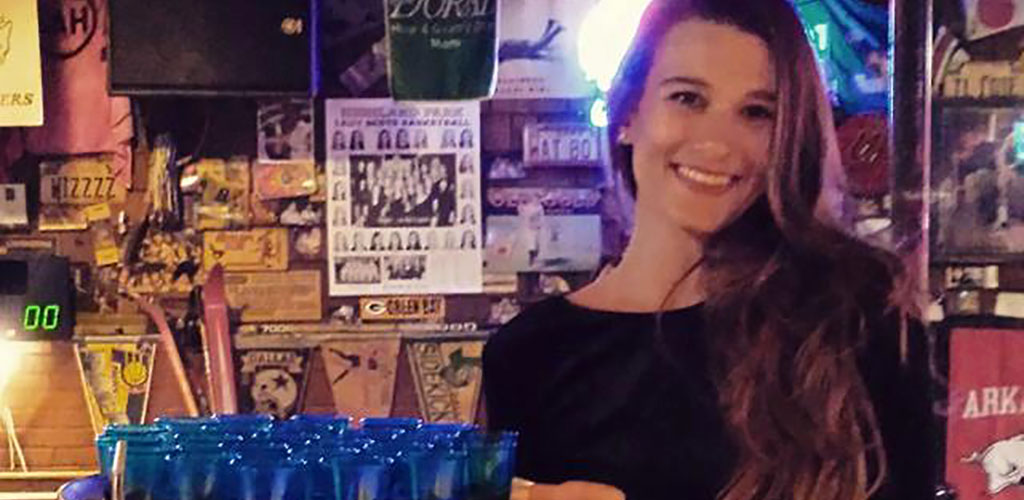 @Time-Out-Tavern-143081770857
When looking for a place to meet older women in Dallas Texas, look no further than Time Out Tavern. It's one of the homiest MILF bars in Dallas. Whether your drink of choice is local, craft or imported beers, or quality spirits, this is the place to relax, have a drink and ignite some conversation. If your sexy lady gets a craving for a quick bite, Time Out Tavern has a "heat and eat" menu of extremely affordable frozen snacks that you can heat up in their microwave.
Unlike other taverns, Time Out also allows you to bring in your own food or order delivery. They simplify this decision by providing you and your new spontaneous date with menus from all the nearby restaurants. When you're tired of chatting on the Dallas dating apps that actually work check this place out.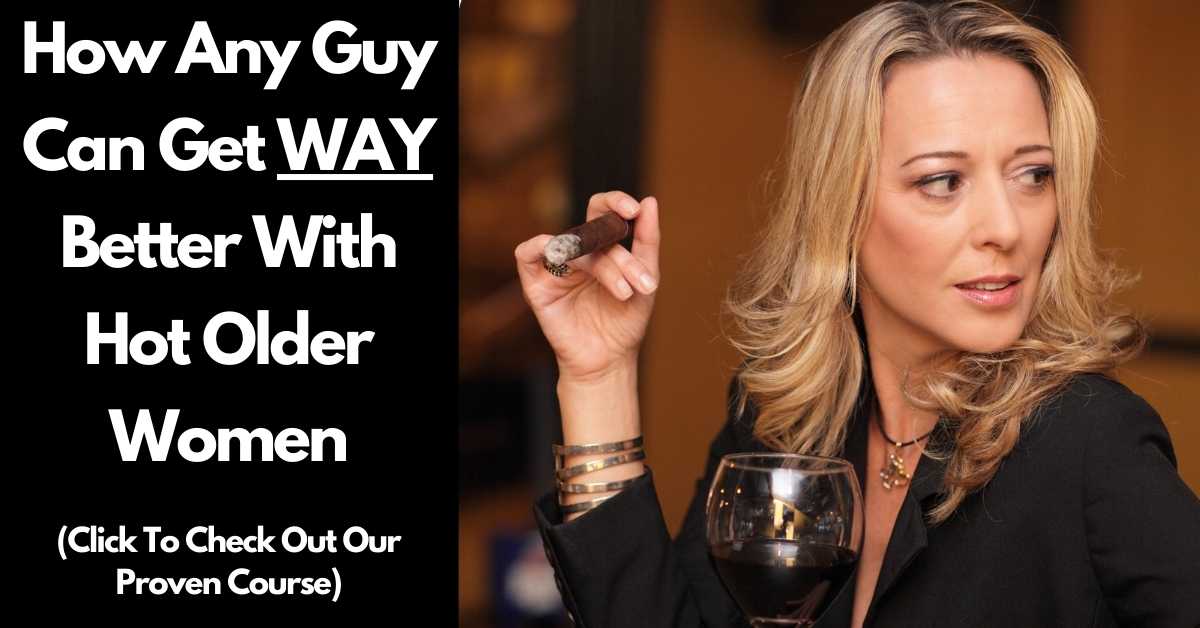 Sambuca is your top dance club with single ladies who love a lively scene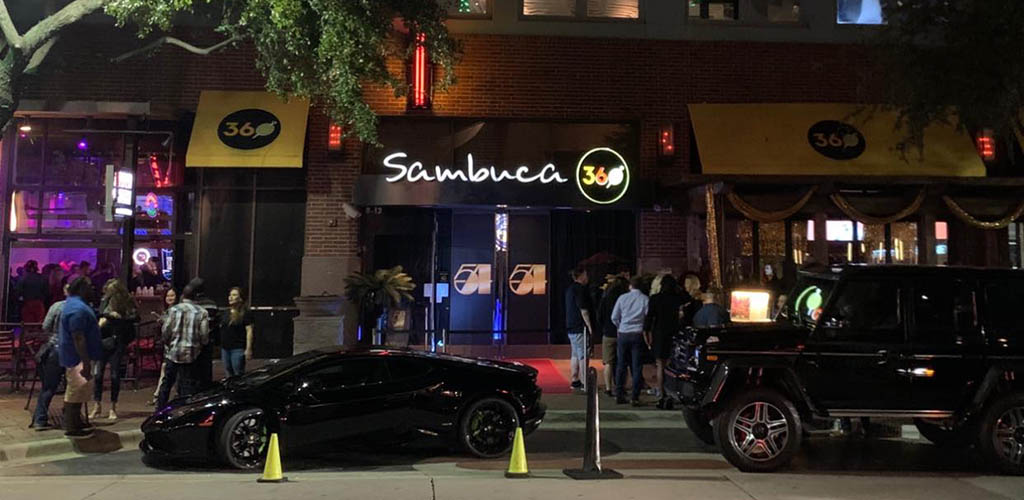 @Sambuca360
When it comes to sharing savory American eats amidst nightly live music, one of the Dallas MILF bars we'd recommend is Sambuca. Follow our advice on how to pick up a MILF at a bar, and you'll hit it big here!
A sophisticated supper club, Sambuca has a stellar reputation for being an eclectic spot that serves great food and always has an energetic bar. If you're lucky, you might also run into some of the most recognizable musical celebrities while trying to find your mature older lady.
If you prefer a weekday lunch, come by Sambuca to wind down and sit by the bar during happy hour to meet eligible women. While looking for that special older woman who lights your fire, you can wind down on the best patio in the city with a cool cocktail and a delicious small plate.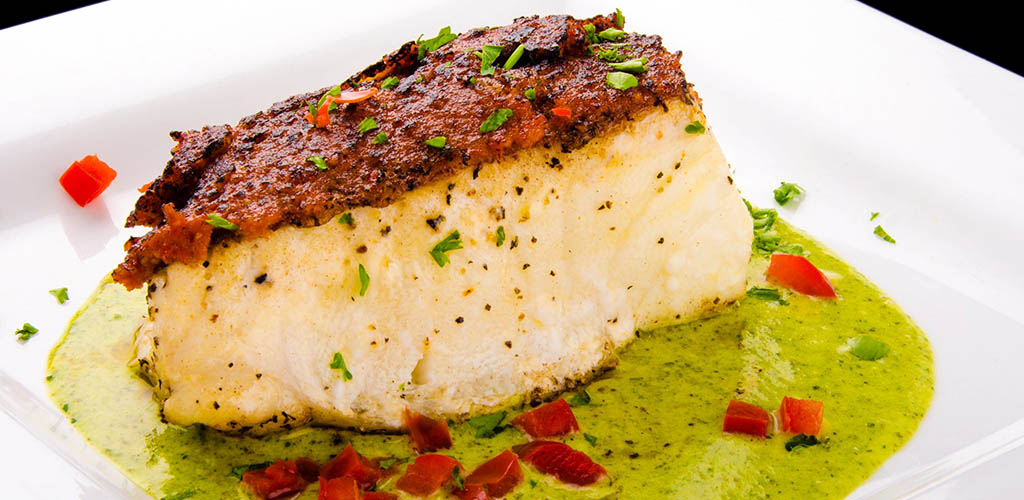 @KennysWoodFiredGrill
Kenny's Wood Fired Grill is an ideal place to meet older ladies who enjoy a classy, relaxed and warm atmosphere. Get her attention by starting off the evening with the grill's awe-inspiring half-pound Crab Cake. Or treat her to Kenny's warm, flaky and famous popovers that will have you both begging for more.
You can hold her attention further by dining on the finest wood-grilled seafood or prime cut meats while exchanging light conversation. For the drink lovers among you, enjoy a glass of wine or their perfect Grey Goose martini. This combination also makes it a great option for meeting Dallas BBW, if that's what you're looking for.
If you want to make a strong impression, Kenny's Wood Fired Grill is the place to help you achieve your goal.
Dragonfly at Hotel ZaZa is your Dallas hotel bar for chatting up older women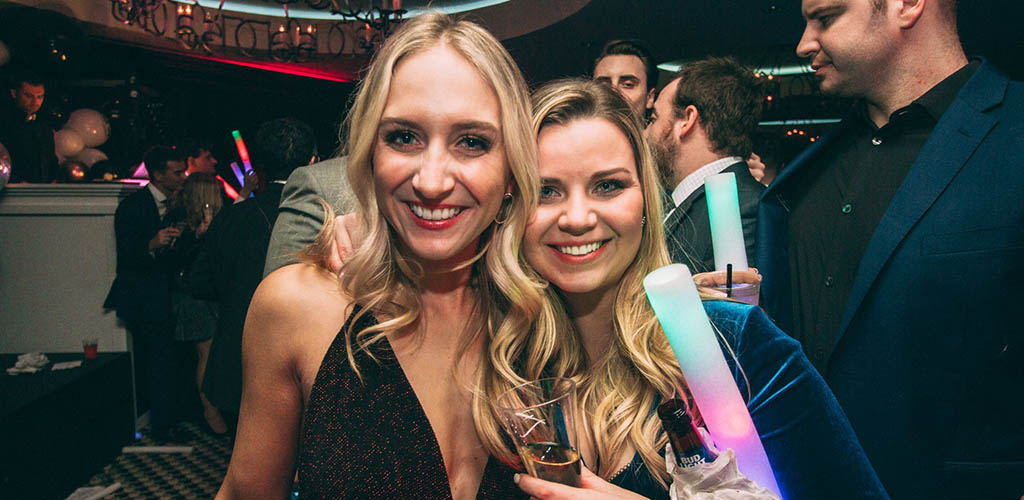 @HotelZaZaDallas
At the Dragonfly, a poolside bar at Hotel ZaZa, older women abound. Located on the edge of Uptown, this Dallas hotel bar is perfect for young guys looking for single MILFs.
While she's chatting with her friends, catch her attention from across the bar with an alluring look or a coy joke. Amidst the soft lighting, approach her and ask if she'd like a drink with some conversation. It's also a pretty good option to meet older women looking for sex, especially on the weekends. In no time, the Dragonfly's evening air and charming allure will set the mood and help you pique her interest.
Nick & Sam's is your spot for exploring dating options alongside great food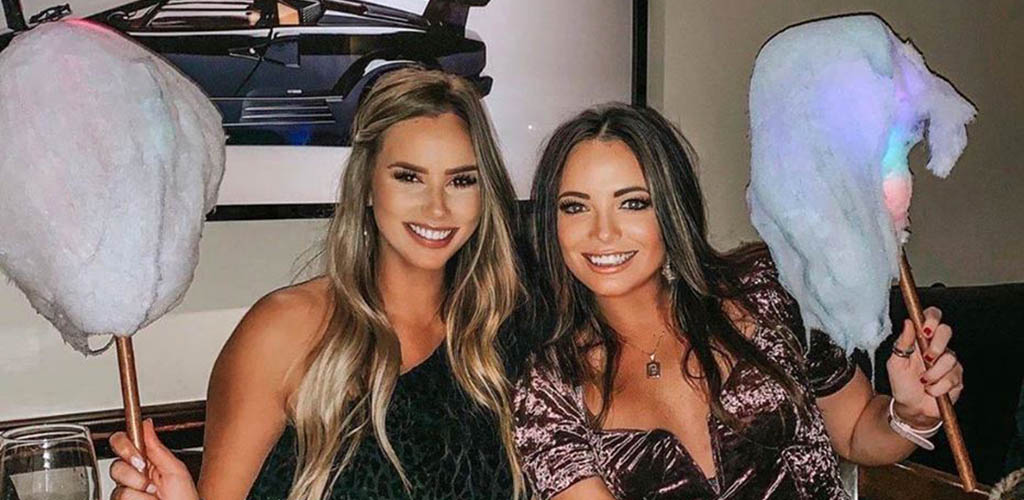 @nickandsams
Founded in 1999 by restaurateur Phil Romano, Nick & Sam's is one of the city's most popular dining destinations, especially for older women. Whether you're looking to dine on exceptional prime steaks or chops and seafood, this is the place to impress a MILF in Dallas. While eating at this uptown steakhouse, treat your lovely acquaintance to some interesting conversation. Then pair your meal with wine from their extensive list of over 450 selections.
Let Nick and Sam's exceptional service staff help you show your classy lady the meaning of satisfaction. Then finish off your sensuous meal with a dazzling list of desserts and matching wines to have her coming back for social session number two!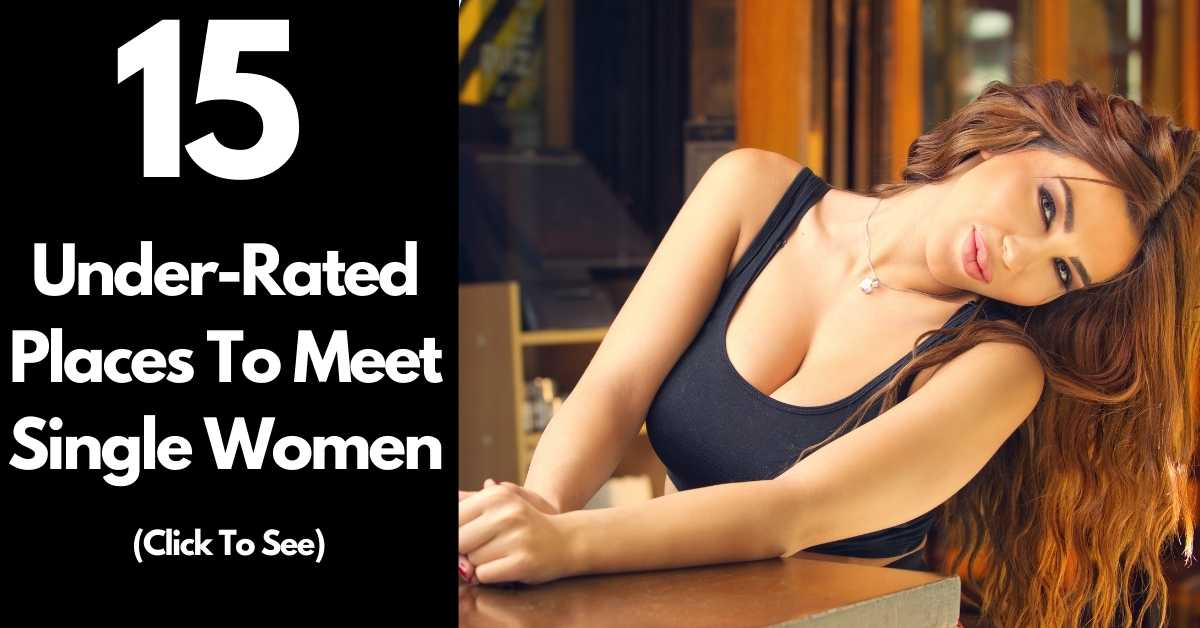 Central Market is your upscale grocery store for flirting with fine-figured ladies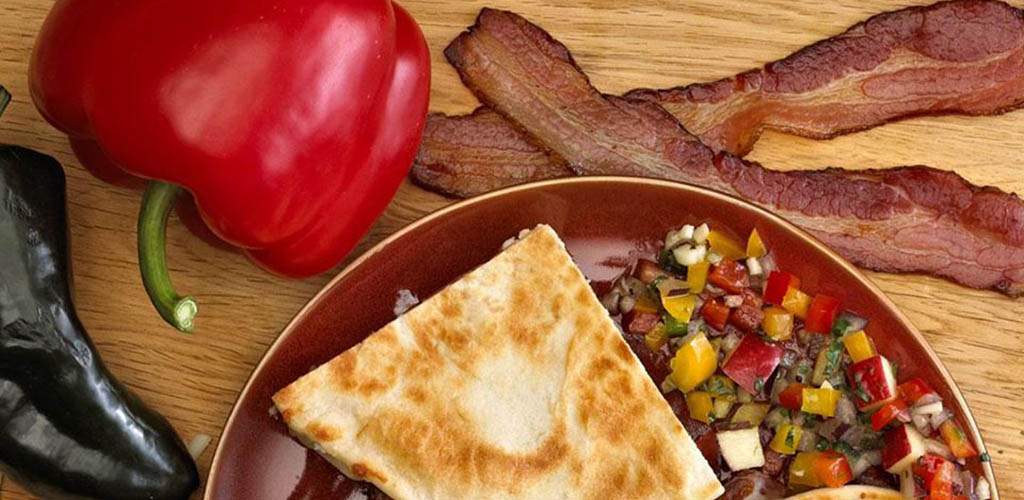 @Central-Market-23298700957
If you're looking for a MILF in Dallas who's also an upscale foodie, look no further than Central Market. While perusing this fresh food market, take a moment to enjoy the sights in this grocery store's aisles.
This nutrition destination offers young guys looking for older women a social meeting ground as well as a potential future setting for shared grocery shopping. Young guys here can come across sexy MILFs who might be looking for more than just a grocery cart of food.
And if not there for the dinner ingredients, kick your social life up several notches by signing up for cooking classes. You never know who might be looking to socialize once class is in session!
Dallasite is your local dive bar with marvelous mature women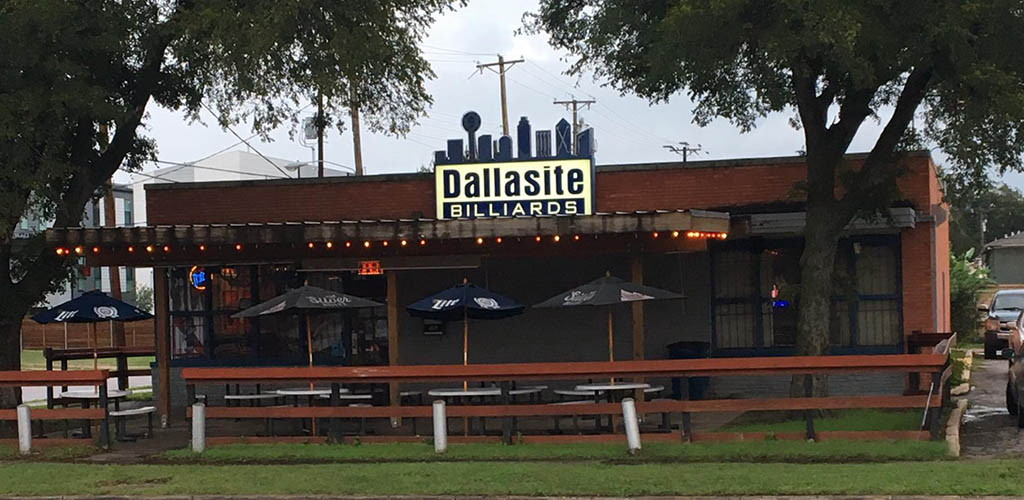 @cbow68
Looking for a MILF in Dallas who loves dive bar food and social games? To find her, you have to visit Dallasite, where patrons can be found having a good time over pool and shuffleboard. It's a lot of fun and definitely one of the top Dallas hookup bars if you like a more low-key scene.
If you're a fan of a laid-back environment and ladies in skin-tight yoga pants, this is the place for you. Older women who love younger guys can exchange laughs over a grilled cheese combo and freshly cut fries with a beer in hand.
Map of the great places to meet Dallas MILFs we recommended
Use the map below to plan out your night when you're going out to meet MILFs in Dallas. This will allow you to visit several different places in a night and really maximize the results that you're getting.
Check out more great places to find single MILFs