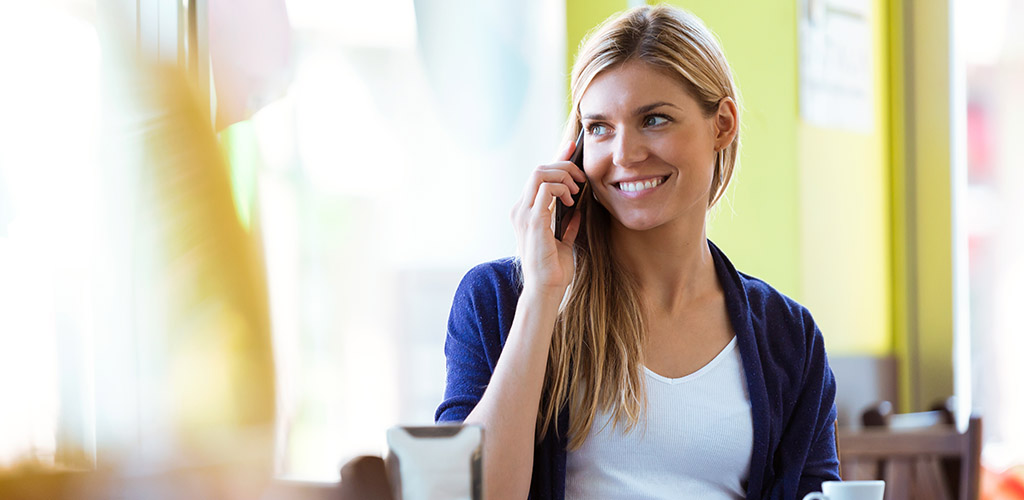 Everything is bigger in Texas, as the phrase goes, and Dallas expresses this the best. Although it's still growing fast each year, Dallas remains as sophisticated as ever, with people spending on restaurants, bars, and shops. If you're looking to date cougars in Dallas, there's an unspoken rule that you have to know: you need to dress to impress.
The crowd in the Big D is dressier than usual, even if it's for a casual night out at the bar. To increase your chances of scoring an older lady, spend some extra time on your look.
On the plus side, you'll find Dallas cougars aplenty. We've seen them walking out of We Yogis after a sweaty class and shopping at Highland Park Village. Many of them even get together in groups, and they're easy to spot from a distance if you're particularly sharp.
So where do you start? Downtown is where the nightlife thrives. But we'll get more specific than that by pointing you to the best cougar bars in Dallas, plus restaurants and other nifty places. When you know where to go, you won't have to run around Dallas aimlessly anymore. We'll direct you to where the cougars in Dallas are.
Read on for the full list. We're always happy to hear how it went for you in the comments section!
Top Spots for Finding Cougars in Dallas
As one of the fastest-growing metropolitan areas in the US, Dallas is a delight to explore. Speed up your cougar hunt with these destinations: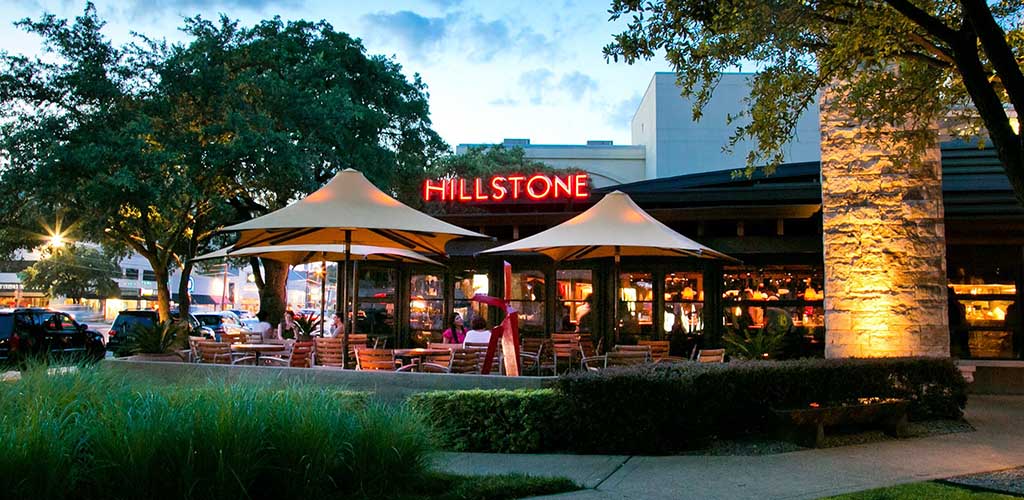 @HillstoneDallas
Revel in fine dining at Hillstone
Hillstone at the Plaza at Preston Center draws in swanky cougars. It's decorated fashionably with leather booths and an intimate patio. The impressive interiors and high-class vibe cater to classy cougars who prefer conversations over drinks instead of grinding on the dance floor.
Grab a seat at the patio and take in the fresh air as you check the crowd for cougars. She's probably enjoying a glass of wine with her friends. Catch her eye from across the area and she might just give you a knowing smirk. That's your cue to approach her and get to know her a little better.
Adult FriendFinder has proven to be #1 to meet cougars who just want to jump in bed (try it free)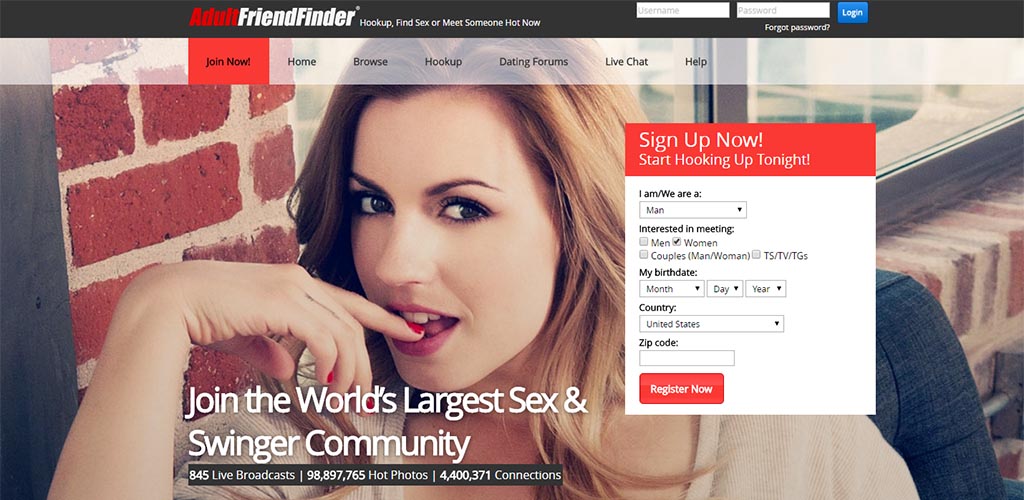 If you are trying to meet a cougar for a little casual fun, you have probably noticed it isn't easy--especially in a big city like Dallas. The older women you meet at the usual bars might be up for some naughty fun but only after a couple of dates. If you want some wham-bam-thank-you-ma'am right away, only one site can fulfill your needs.
Adult FriendFinder is the internet's answer to people who just want to get laid. Literally every single person on here is looking for some casual fun. And we're not exaggerating when we say that we've found more one-night stands here than on any other site or bar.
This is our top option to meet cougars to take home around the city with ease!
Okay, so what are the real odds that you'll meet a cougar here? Well, it's better than most sites. A huge percentage of Adult FriendFinder users are in their 30s or older. That means you've got great odds of meeting a sexy older woman who's both single and looking for a good time.
Find yourself a naughty Dallas cougar on Adult FriendFinder!
Try AFF For Free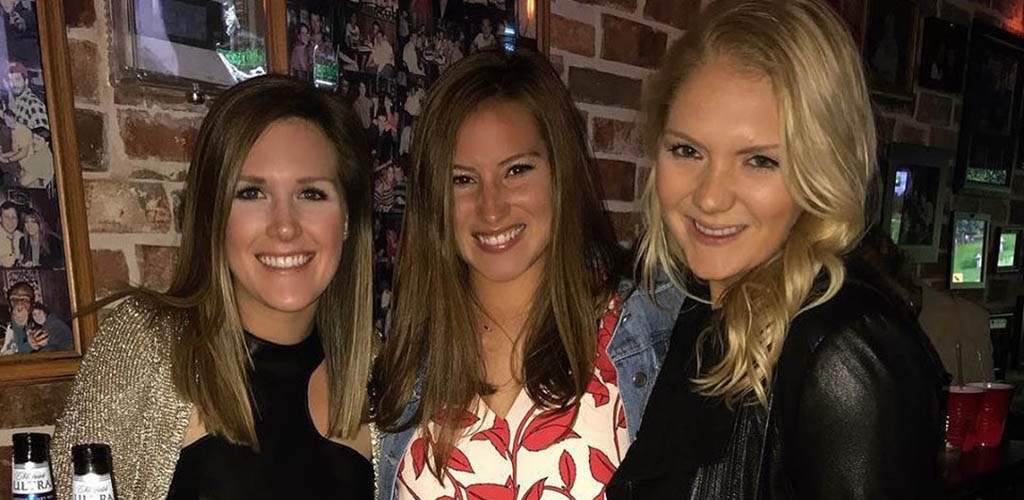 @inwoodtavern
Drop by Inwood Tavern before you head to the nightclubs
Get your pre-game going at Inwood Tavern, which we are a fan of after spending a lot of time figuring out where to find a cougar to date and what NOT to do. It's the go-to place for guys and cougars who want a few drinks before heading out to dance. This is one of the top cougar bars in Dallas thanks to the flowing drinks and chill crowd. Inwood Tavern also has attentive bar staff and plenty of cheap, strong drinks.
If you're really looking to impress the mature ladies who frequent this bar, why not go all out and dress smart? Inwood Tavern is known among Dallas cougar bars for its relaxed atmosphere. But if you stand out from the crowd, the cougars are sure to sit up and pay attention.
Cougar Life is the easiest way to meet cougars in Dallas who want a relationship (try it free)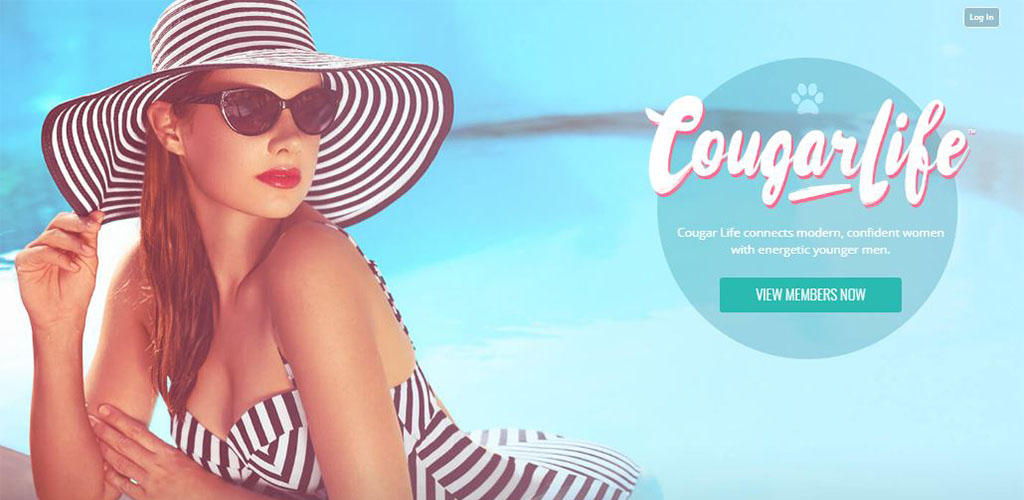 When it comes to meeting a lot of cougars in Dallas quickly, especially those interested in dating younger guys, there isn't a better option than Cougar Life (which just so happens to have a free trial). Older women are often just too busy to spend a lot of time in bars and clubs so many of them have been looking online to meet guys. In fact, a lot of them are ONLY looking online these days.
If you're not spending at least a little time on Cougar Life you're going to miss out on a lot of opportunities!
There are a lot of dating sites and apps out there (and we've tried just about all of them in our cougar dating site review) but none of them really deliver as well as Cougar Life does. There are a few reasons why we think it works so well:
There are a lot of cougars in Dallas using it
There are more popular apps and sites out there but they just don't have the cougars. Cougar Life has over 7 million active members and EVERY SINGLE WOMAN on this site is a cougar. There is no reason for a non-cougar to even consider signing up!
Instead of scrolling through hundreds of profiles hoping to find an attractive single cougar, especially one interested in dating both younger and older guys, they are all right here. It saves so much time and frustration!
These cougars actually want to meet up
If you've spent any time on other apps you know that a lot of the women that use them are really just looking for attention. They don't want to really meet a guy in person but they're happy to collect compliments and stroke their ego.
When you use a more specific option like Cougar Life you avoid a LOT of those time-wasting women. You only use a site like this if you're serious about meeting guys and not just leading people one.
It makes a huge difference in the response rate from your messages and the number of dates you can actually setup.
A really good mix Dallas cougars who want short and long-term
Cougar Life does a great job of attracting women interested in both short-term fun and a real relationship. The other top sites out there can be great but tend to attract a very specific type of woman.
If you haven't tried it out yet give Cougar Life's free trial a shot. You have nothing to lose and you can't expect to get new results without changing up your approach. Guys who really want to find a cougar aren't going to be able to do better elsewhere (in our experience).
Try Cougar Life For Free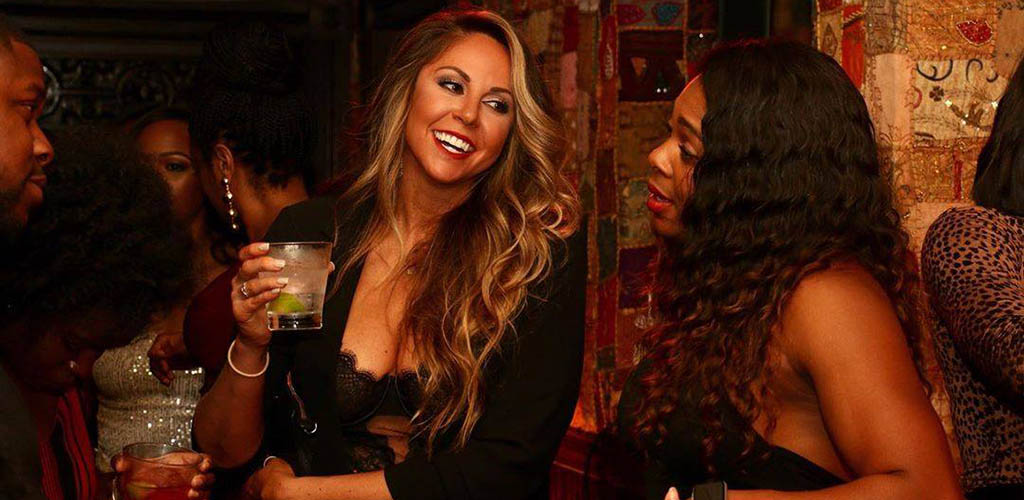 @FoundationRoomDallas
Foundation Room attracts glamorous, party-loving older ladies
Enjoy a high-end yet wild experience at Foundation Room. Here, you can take a step back from the regular world and dance away to awesome live music. This bar is located on the second floor of House of Blues. The décor has an exotic look, complete with plush sofas, heavily patterned carpets and multi-colored lights.
Performances are top-notch and well-curated. But even with everyone grooving to the beat, the vibe is intimate. You'll want to be in the middle of the action because of all the cougars here! Break out your best moves or calmly move to the music while next to a lovely cougar. She's bound to notice you.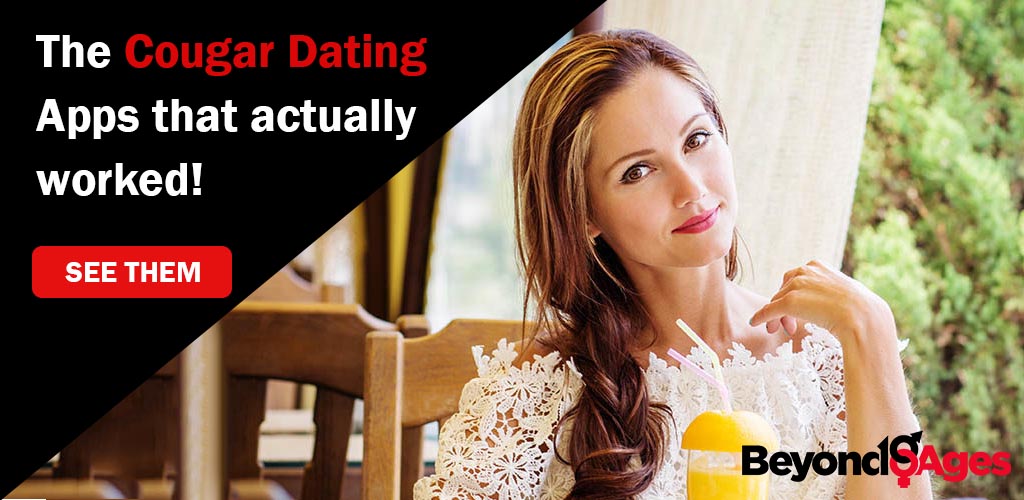 As a bonus, service is fast, and you can munch on casual eats like Korean fried chicken and pork buns. The food costs more than your typical bar fare, and at around $10, drinks are also pricier than usual. But hey, it's a small price to pay to meet classy cougars in Dallas!
Take advantage of the glam ambience by bringing her to the outdoor patio. You'll be looking out over the city lights, and the view will be so romantic that she'll swoon over you.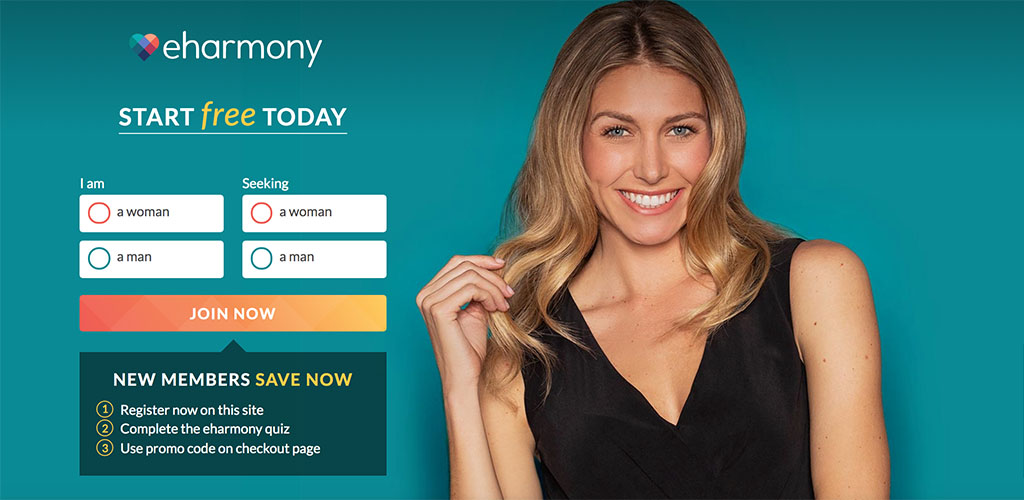 eHarmony really makes meeting cougars for long-term relationships easier (try it now)
Dallas is a pretty sprawling city and getting around from place to place can be really time-consuming. Especially if you have a job, family obligations, hobbies, etc. Cougars in Dallas have the same issues and it has become extremely common for them to skip going out to meet guys in favor of only looking online. To get the best results you need to be where they're looking and that means eHarmony!
In our experience, eHarmony attracts the most single women over 30 as well as those who are most motivated to actually meet up for a date (or more). It makes a lot of sense when you think about. eHarmony is one of the largest (over 30 million members) and most trusted sites out there. Older women tend to avoid the latest and greatest and go with what is proven to work.
What we really like about eHarmony is how their process makes connecting really simple. They have a bit of a long signup process for their proven trial but it really is well worth your time. The process eliminates all the flakes and attention seeks most other sites have in the millions. That means that you're left with a lot of women who are very committed to actually meeting guys and they're VERY responsive to messages and dates compared to all the other sites we have tried.
eHarmony is so good at matching people up that they are responsible for 75% of all marriages that start online!
This is a site that absolutely works for those willing to put in a little effort. If you're tired of striking out around town or haven't had success on other sites check out their proven trial and see what dating is supposed to be like online.
Try eHarmony Free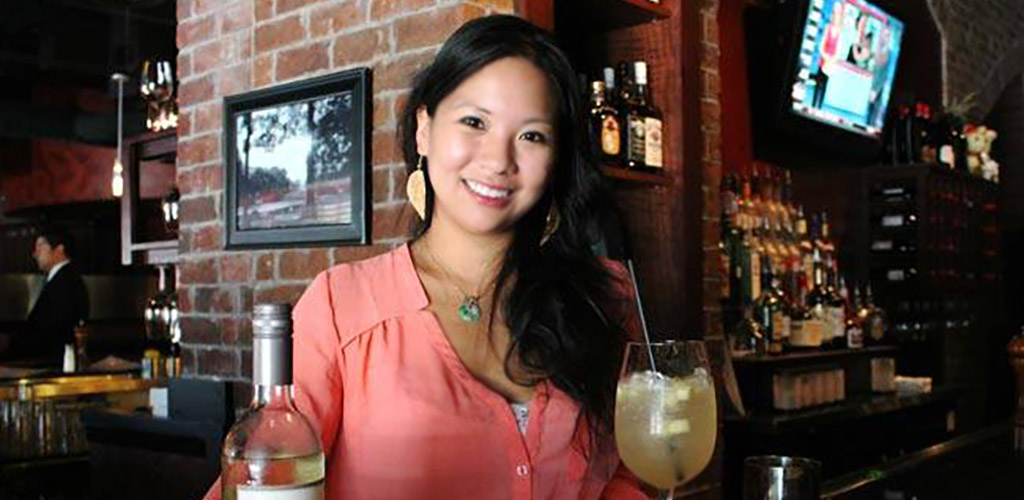 @KennysWoodFiredGrill
Kenny's Woodfired Grill is another extremely well-known Dallas cougar bar. Young men and mature ladies flock to this bar to mingle, drink and generally have a good time. You can enjoy some of the best steaks in town here. But it's their Grey Goose martinis that keep the ladies coming back for more.
The ambience here is casual. No need to dress up, but it does help to don a nice shirt. If you're looking for cougars, head straight to the bar. Chances are you'll find a cougar nursing a martini as she surveys the area for her prey.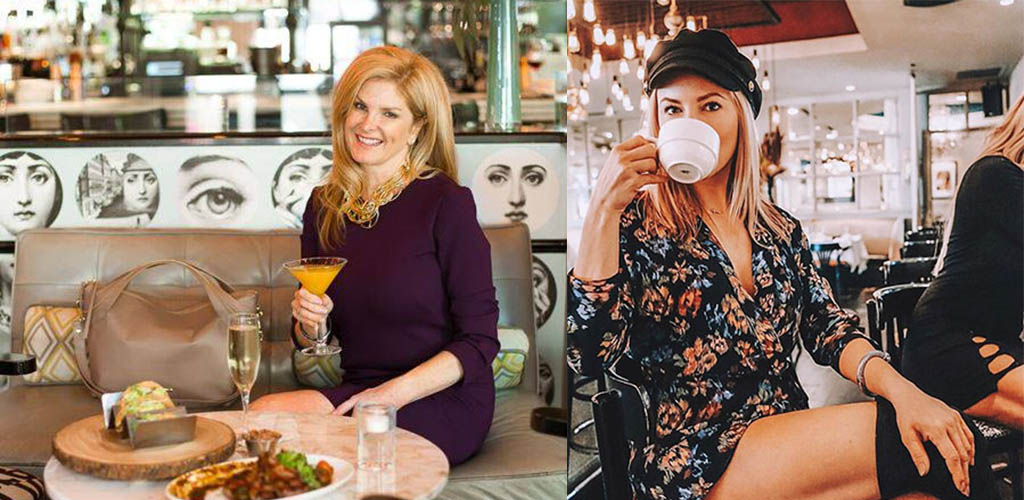 @DragonflyDallas
Cougars in Dallas go to Dragonfly Posh for the cocktails
Dragonfly Posh is a contemporary restaurant, and it's also one of the best cougar bars in Dallas. Here, you can savor New American cuisine and partake in a few drinks at the lively bar. Come early, and you are sure to find a cougar or two knocking back a drink after work. The later it gets, the livelier Dragonfly Posh becomes. Be prepared for noise and laughter as well as a great night out!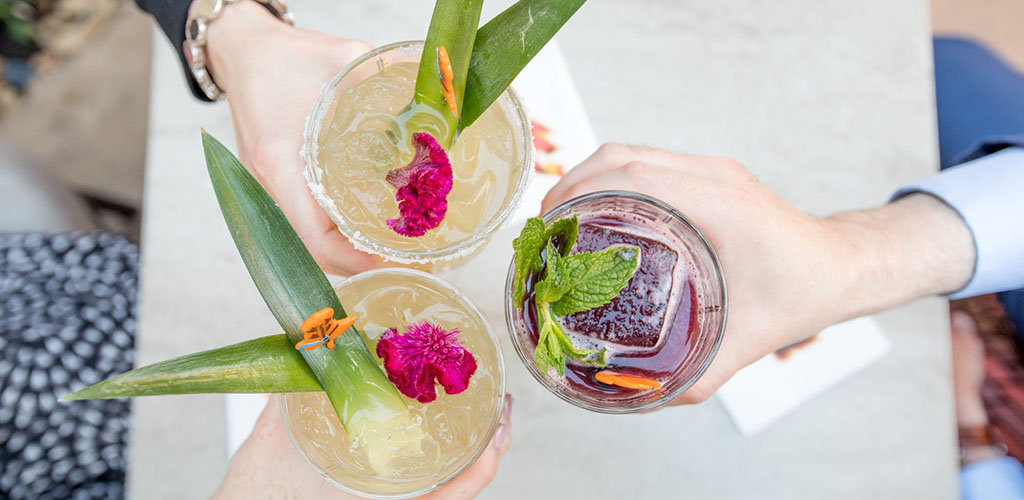 @rattlesnakebardallas
Rattlesnake Bar is a sophisticated choice among cougar bars in Dallas
Rattlesnake Bar is a fantastic place to meet Dallas cougars. Located inside the Ritz-Carlton, it attracts an elegant and sophisticated crowd. The vibe here is classy but still fun and enthusiastic. While you'll spot plenty of secluded corners for intimate conversation, there's also music from early on until late into the evening.
Make sure you dress sharp and wear your dancing shoes if you intend to come here. Being a wallflower won't get you noticed by those hot older women. So when you approach the bar, you might notice groups of two or three cougars right away. Invite a gal over for a dance or buy her a drink. How can she resist?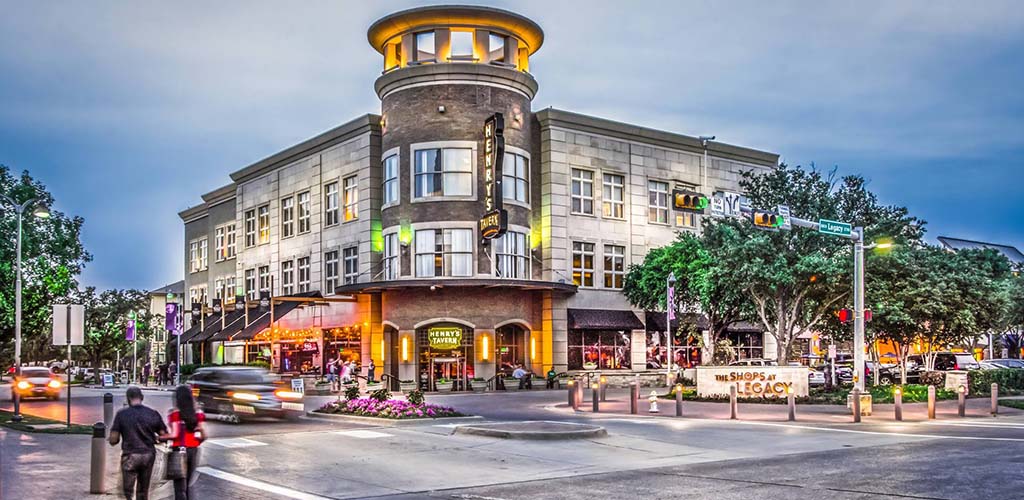 @ShopsAtLegacy
The Shops at Legacy is also a very well-known spot to meet Dallas cougars. With even a simple Google search, you'll find a slew of forums and informative sites that will back this up.
Located on Legacy Drive, this mall has places to eat and shop. It also has a film center and several spas and fitness spots. As you'll find out, the spa is a great place to mingle with cougars. Dubbed the place where "retired uptown gals go to be cougars," you'll probably have a ton of luck at this shopping mall.
If the bar scene isn't appealing, never fear. There are plenty of other places to find cougars in Dallas! Take for instance NorthPark Apple Store, which is found at NorthPark Central Expressway.
We can confidently say that cougars are pretty tech-savvy. In fact, we have it on good word that one exceedingly gorgeous cougar in Dallas was seen chatting up a dashing employee at this Apple Store. That means you can just hang out here and who knows, a cougar might walk up to you to ask for your digits.
Dallas cougars are on the prowl at Central Market
Central Market on Royal/Greenville is yet another confirmed gathering spot. This makes sense as single men looking for easy meals can easily be approached.
Picture it: an older woman offering you great cooking tips or even inviting you over for a home-cooked meal. Central Market has been described as having loads of "soccer/yoga moms." We have it on record that these gorgeous older women enjoy sitting in the cafe having a meal and hunting for prey.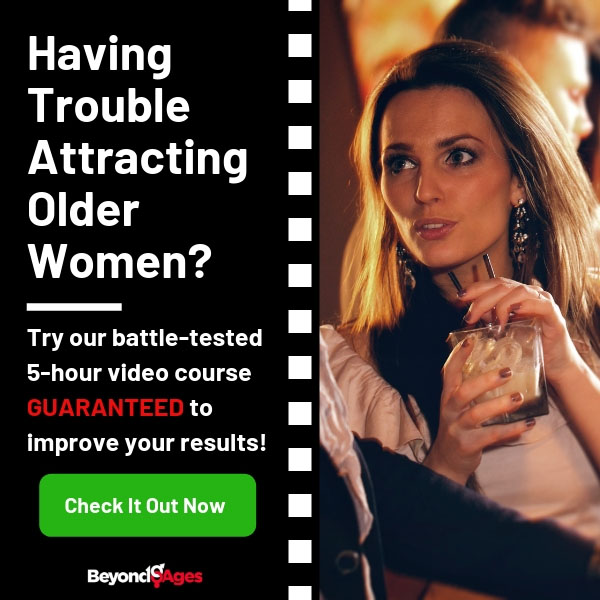 Highland Park Village is where you should head if you're searching for high-class cougars in Dallas. Spotted: a classy older woman confidently walking the area with an expensive handbag, purchasing items from Tom Ford.
When you're at Highland, visit Cafe Pacific followed by Bistro's 31's patio. All of these are exquisite locations, so be sure to bring your A-game. Keep your eyes peeled, as cougars are definitely around.
Cougars in Dallas love unwinding at Bliss Spa
Bliss Spa is where you'll find Dallas cougars with a need for pampering. They're also the kind of cougars who will be glued to their phones while being beautified--a premier cougar, shall we say. We have it on good authority that women in a relaxed mood tend to be more open to some sweet talking. So give your best lines a shot here.
Exhale Spa for fit and health-conscious older ladies
Exhale Spa is a swanky yoga studio and a hotspot for cougars in Dallas. It's located in the Highland Dallas Hotel. You can't go wrong here! You'll specifically catch cougars at a Core Fusion Barre class because they love this workout.
Exhale Spa is a cougar goldmine for a number of reasons. First, women won't be competing with each other to bag a good-looking guy. The ladies here will find you a lot more attractive simply because you're working to improve your body. And since you already have something in common (working out), you instantly have something to talk about.
Make Sure to Try These Dallas Cougar Bars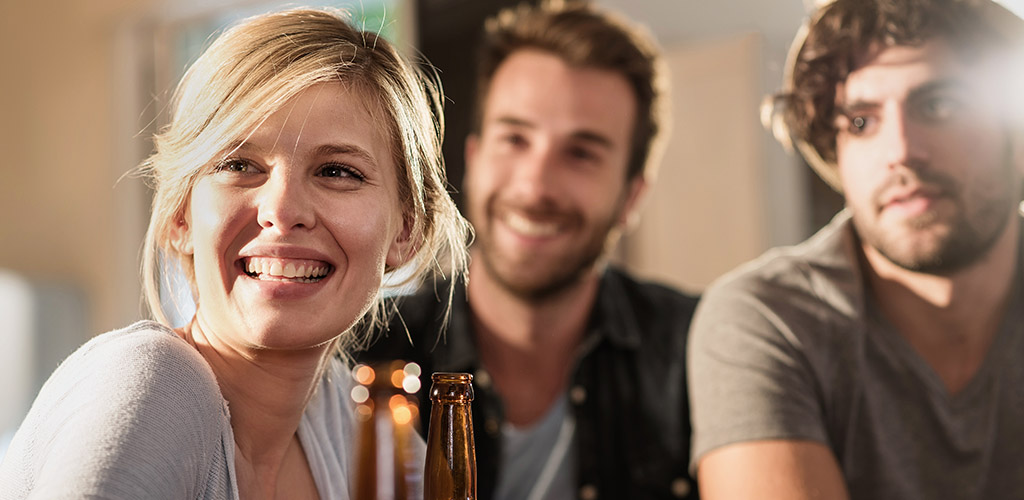 Need a few more suggestions for bars that cougars love? Check out a few more spots below:
Louie's brings you excellent pizza and Dallas cougars
For amazingly delicious pizza, a friendly atmosphere and cougars to flirt with, Louie's is the place to be. Although Louie's looks unassuming from the outside, it's warm and cozy once you enter, and you'll realize why this is such a local gem. In fact, you'll want to stay for hours!
The crowd is always friendly, and even the staff feels like family. More than anything, cougars on the prowl often visit Louie's because it has a reputation for eye candy. You'll have to deal with some competition, though. But as long as you look your best and you're great to chat with, you might spend the evening with a smitten cougar.
One excuse to keep her talking is the food. We're not exaggerating when we say that this could be the best pizza in Texas. The recipe has stood for more than 20 years, and people can't get enough of their authentic thin-crust pizza with fresh ingredients. They also have tons of beers and martinis to choose from, so drink away with your cougar!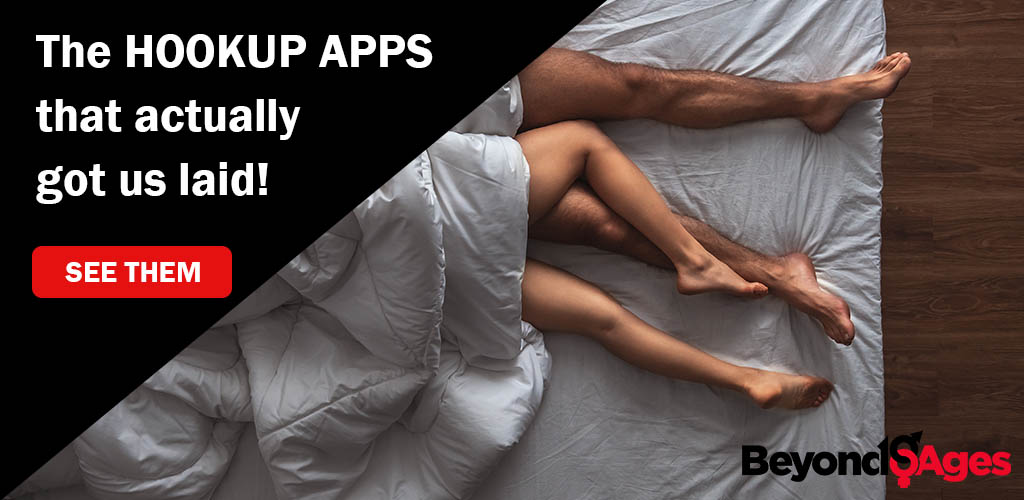 Dallasite is one of the best dive bars in Dallas, and it's a common hangout for some cougars looking to have fun. The crowd at Dallasite is friendly and interesting, with plenty of regulars who have been coming to the bar for ages. After all, it's been open for more than 35 years.
There's a spacious patio out front, but you can also score an easy seat at the large central bar. Several cougars linger here in the hopes of meeting a dashing young man. When you hit it off with one of them, break the ice by inviting her for some games. Dallasite offers shuffleboard games, pool tables and darts. Depending on the day of the week, you might be right in time for Karaoke Night, where everyone sings and cheers.
Dallasite serves standard bar food, but their burgers are a signature special. Drinks are strong and cheap. It's open daily until 2 a.m., and you'll feel at home right away.
For more recommendations check out more great guides to meet cougars: