Everything is bigger in Texas, as the phrase goes, and Dallas expresses this the best. Although it's still growing fast each year, Dallas remains as sophisticated as ever, with people spending on restaurants, bars, and shops. If you're looking to date cougars in Dallas, there's an unspoken rule that you have to know: you need to dress to impress.
The crowd in the Big D is dressier than usual, even if it's for a casual night out at the bar. To increase your chances of scoring an older lady, spend some extra time on your look.
On the plus side, you'll find Dallas cougars aplenty. We've seen them walking out of We Yogis after a sweaty class and shopping at Highland Park Village. Many of them even get together in groups, and they're easy to spot from a distance if you're particularly sharp.
So where do you start? Downtown is where the nightlife thrives. But we'll get more specific than that by pointing you to the best cougar bars in Dallas, plus restaurants and other nifty places. When you know where to go, you won't have to run around town aimlessly anymore. We'll direct you to where the cougars are.
Read on for the full list. We're always happy to hear how it went for you in the comments section!
The Best Places to Find Cougars in Dallas
Cougar or not, most hot women share a passionate love for fun. However, as they grow old, there will be some changes to where they hang out. A cool lounge will appeal more than a noisy club and fine dining will become a new hobby (or a way to test your finances).
Either way, if you're a cougar lover then suiting up and heading to any bar won't be enough to find a hot mature woman. You have to be a little bit selective and know where to look.
And that's why we made you this guide of the best places to meet cougars in Dallas. These are the places that we "know" are full of cougars with different relationship goals (flings or long-term).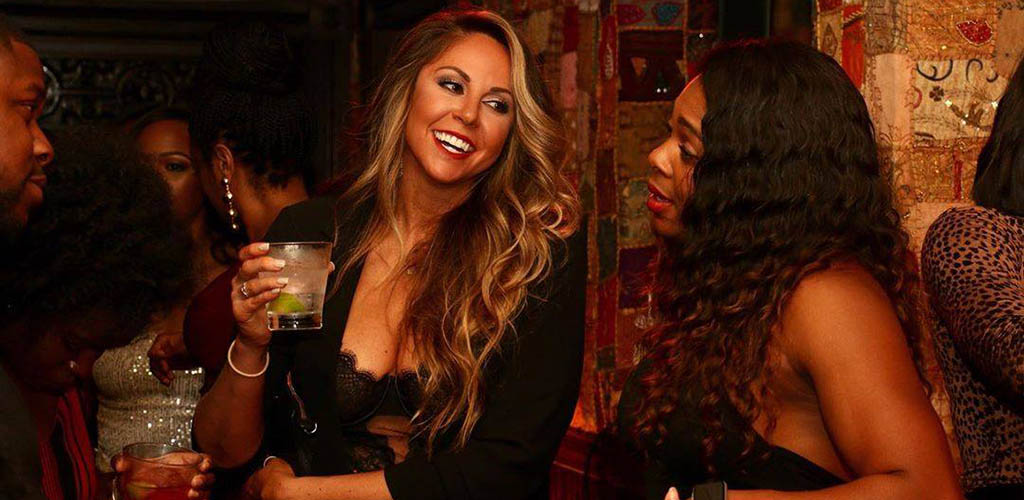 @FoundationRoomDallas
Foundation Room attracts glamorous, party-loving older ladies
Enjoy a high-end yet wild experience at Foundation Room. Here, you can take a step back from the regular world and dance away to awesome live music. The cougars here are sophisticated, dressed to impress, and are really good-looking (with a few plastic surgeries here and there).
The vibe at Foundation Room is very intimate. You'll want to be in the middle of the action because of all the older women here! Break out your best moves or calmly move to the music while next to a lovely cougar. She's bound to notice you.
As a bonus, take advantage of the glam ambiance by bringing her to the outdoor patio. You'll be looking out over the city lights, and the view will be so romantic that she'll swoon over you.
Dating apps are also really good for meeting cougars in Dallas (at least a couple of them)
Well, like it or not, online dating is here to stay especially with everything going on since the pandemic. Life is busy, and people are lazy by default, so it's much easier to swipe left and right on people and pick the ones you like while watching Netflix.
Tinder, Bumble, Hinge..all are full of women of different ages. However, we found that two specific apps have more cougars than the rest. These apps are AFF and eHarmony. If you haven't check out these two apps. It's gonna be hard to beat how easy they make actually meeting older single women in Dallas, and many major cities:

AFF has proven to be the #1 Dallas cougar dating site for women who just want to jump in bed (try it free)
If you are trying to meet a cougar for a little casual fun, you have probably noticed it isn't easy--especially in a big city like Dallas. The older women you meet at the usual bars might be up for some naughty fun but only after a couple of dates. If you want some wham-bam-thank-you-ma'am right away, only one site can fulfill your needs.
AFF is the internet's answer to people who just want to get laid. Literally, every single person on here is looking for some casual fun. And we're not exaggerating when we say that we've found more one-night stands here than on any other site or bar.
This is our top option to meet cougars to take home around the city with ease!
Okay, so what are the real odds that you'll meet an older woman here? Well, it's better than most sites. A huge percentage of AFF users are in their 30s or older. That means you've got great odds of meeting a sexy older woman who's both single and looking for a good time.
Find yourself a naughty Dallas cougar on AFF!
Try AFF For Free!
If you actually want to meet single cougars who are more interested in fun in the bedroom than a long-term relationship you need to
check out AFF's free trial with this link
. We've spent many months testing out 100+ different sites and apps to meet older women and AFF has consistently been the easiest way for most men.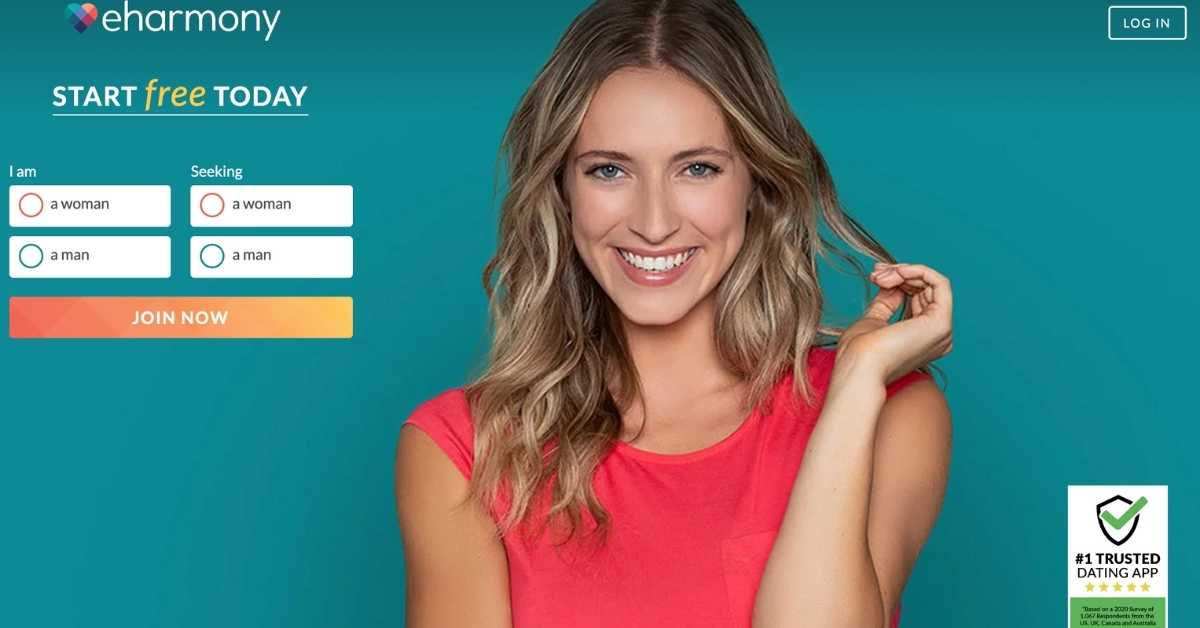 eHarmony is the easiest way to meet cougars who want a relationship (try it here)
When it comes to meeting a lot of cougars quickly, especially those interested in dating younger guys, there isn't a better option than eHarmony (which just so happens to have a great trial). Older women are often just too busy to spend a lot of time in bars and clubs so many of them have been looking online to meet guys. In fact, a lot of them are ONLY looking online these days.
If you're not spending at least a little time on eHarmony you're going to miss out on a lot of opportunities!
There are a lot of dating sites and apps out there (and we've tried just about all of them in our cougar dating site review) but none of them really deliver as well as eHarmony does. There are a few reasons why we think it works so well:
Many cougars are using it
I believe there are more popular apps and sites out there but they just don't have the cougars. eHarmony has over 30 million active members and it's easily the most popular site for single women 35+.
Instead of scrolling through hundreds of profiles hoping to find an attractive single woman, especially one interested in dating both younger and older guys, they are all right here. It saves so much time and frustration!
A really good mix of Dallas cougars who want short and long-term
eHarmony does a great job of attracting women interested in both short-term fun and a real relationship. The other top sites out there can be great but tend to attract a very specific type of woman.

If you haven't tried it out yet give eHarmony's trial a shot. You have nothing to lose and you can't expect to get new results without changing up your approach. Guys who really want to find a woman aren't going to be able to do better elsewhere (in our experience).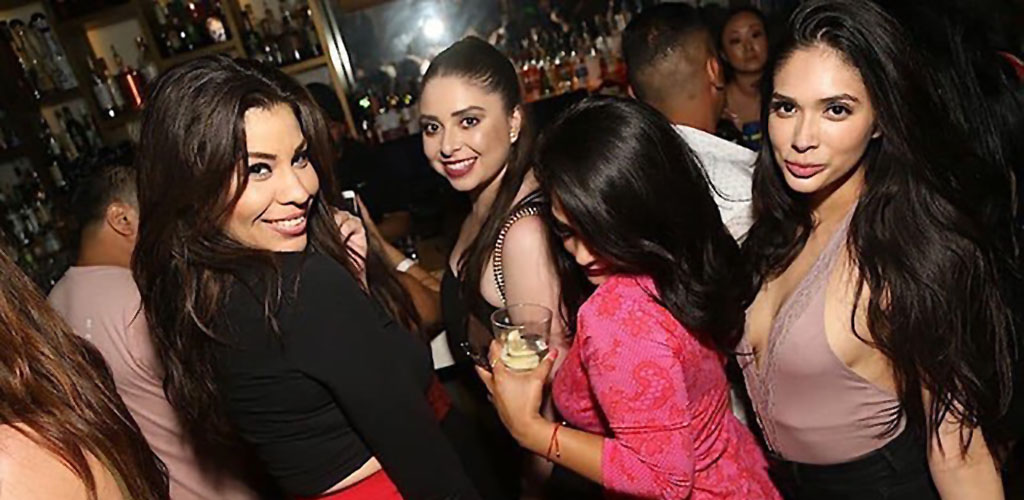 @candleroom
Candleroom provides a night out few other establishments can offer
If you're looking to impress, there's really only one place you need to consider: Candleroom. This is easily one of the city's most impressive clubs. With a style few other venues can touch, it's always packed with hot women from all ages - not just cougars - and it offers one of our favorite drinking experiences.
With a DJ spinning great music and exquisitely crafted cocktails, Candleroom is sexy, cool, and sophisticated. It's not just a name, by the way. The venue is genuinely lit by candles, giving it a romantic, intimate aura. This is by far one of the sexiest places to bring a date. Or you can also come solo and hang with some of Dallas's most gorgeous older women.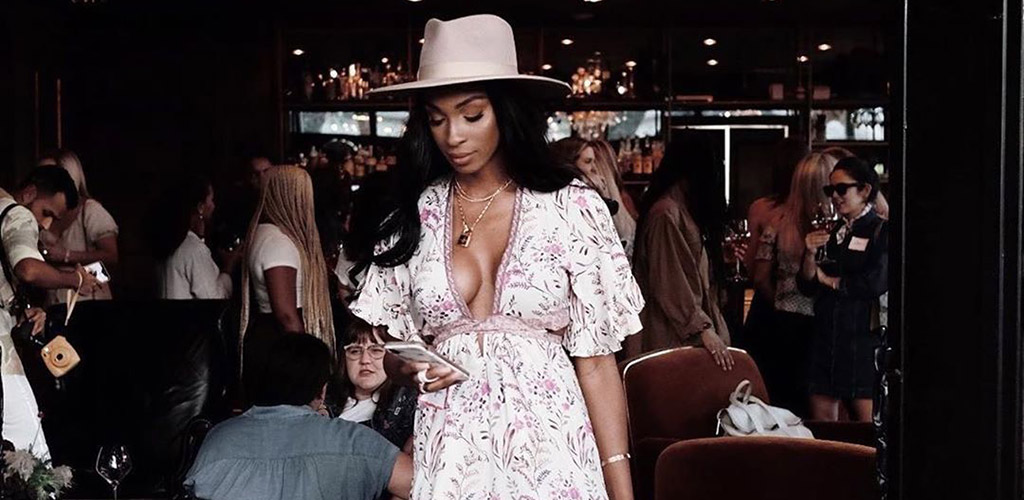 @botanistdallas
The Apps Dating Coaches Recommend Most To Meet Cougars
More and more older women are only using apps and sites to meet guys, especially younger guys. You need to be on at least one or two apps now if you want to get the best results you can. These are the apps that give normal guys the best success meeting cougars:
Site
Our Experience
Our Rating
Free Trial Link

Best Hookup Site Cougars

Experience Highlights

The best way to meet cougars for hookups by far
Best results for regular guys
Over 60 million active members
Not good for long-term relationships

Try AFF For Free

Best For Relationships

Experience Highlights

Easily the best option for long-term relationships
75% of all online marriages start here
70% of users meet their spouse within a year
In-depth signup and matching process

Try eHarmony

2nd Best For Hookups

Experience Highlights

2nd best option to find hookups
Attracts an older crowd than most hookup apps
Pretty popular
Great free trial

Try Passion
Top Dallas Cougar Bars and Cougar Clubs
There are a few nightclubs and bars in Dallas that are worth checking out. The city has close to 1.5 million people so the demand is high for fun places to spend the night.
Like I mentioned earlier, a woman's partying/clubbing preference will change as she gets older. Cougars are less likely to party hard on weekly basis. Most of them will even pick a place not more than 10-minutes away from home because they have kids or because they're too tired to drive across the city to meet you.
You should her background in mind before deciding on where to take/meet her. Also, it's better that you pick a nearby place if you want to take her home the same night. I can't tell you how many times things crumble with a super-responsive woman just because we couldn't find a place to spend the night. They normally get buyer remorse if they make out but don't sleep with you, and you will have to game her from scratch just to get her out with you again.
There are a lot of options in the list above, some of which are 20-30 minutes outside Dallas. There are so many options in the suburbs that you don't even need to hit the city center for finding hot cougars.
This may sound like too much, but as I said earlier, some cougars, especially towners, prefer nearby bars and lounges to night out. They may babysit early on Sunday or they're just too lazy to drive downtown. In both cases, you will have to drive to these bars and either spend the night there or pull her back to your place if that's the plan.
Either way, you will need a car which can be a problem if your budget is kinda tight. So keep it in might before you make any plans.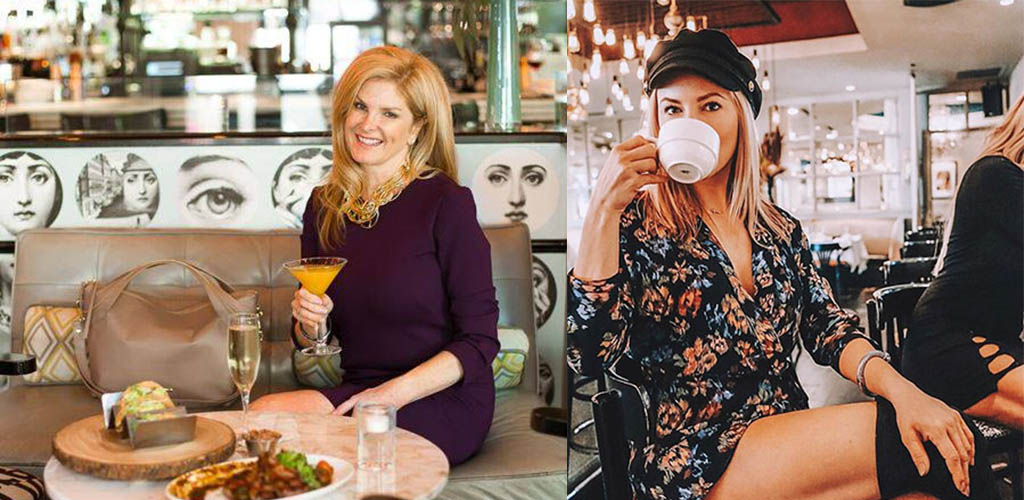 @DragonflyDallas
Meet Cougars in Dallas During the Day
You'd be surprised at how many Dallas cougars you meet during the day. They are more active during the day and, unlike younger girls, they don't expect to be approached by men so it's easy to catch them by surprise.
You just need a "hi", a solid handshake, and enough courage to ask for her number. Compliments work the best with cougars because they don't much of them so often. So bringing her back to the old days will boost your score with her.
Also, get ready for some serious testing - which also means she likes you. A cougar will easily see through your bullshit so stay calm and try to focus on your state (warm-up by talking to a few women before approaching her will put you in the right mood).
Here are our choices for the best places to meet Dallas cougars during the day:

@sambuca360
The Guide to Cougar Dating in Dallas
Taking a woman out is a skill as equally important as getting her number. It takes some planning, especially if you're a beginner (or a bit rusty) because even the slightest mistake can ruin a really promising thing/or a fun night.
I remember the first time I went out with a girl. I was very nervous I asked her to let me finish my coffee first before bouncing to another place. Actually, I was so nervous I sipped a cup of black coffee in one shot.
And yes, that beta move got me nothing but a hug and a kiss on the cheek two hours later from a girl whom I was way out of her league.
Lol. Everybody has to start somewhere eh?
Anyway, planning out dates depends largely on two things: your goal and her preference.
Your goal: What do you want out of that date? A fling or a potential partner. If you just to have a fun night with no strings attached then the plan should include bouncing her between multiple bars/pubs/lounges before taking her home.
If the goal however is something long-term then you might think of something less intimate like a restaurant or a beer garden.
Regardless of the goal I highly that you:
Avoid going to the movies/theatres on the first date: You want her attention on you and not some comedian
Spend no less than three hours together: That's the minimum viable time to build intimacy before sleeping together
Try to take her home from the first date: Regardless of your goal. Nothing connects both of you better than sleeping together on the first date (as long as you give her fun in bed)
Don't make out if you're not taking her home: Don't put food in the microwave if you're not gonna eat it
2. Her preference: Some women/cougars are conservative, and some are in it for the fun. Some will have to leave early because they have kids while others will spend the night at your place also because they have kids.
For the conservative/cautious type, a decent restaurant - sometimes a picnic - will give you space to connect with her without freaking her out.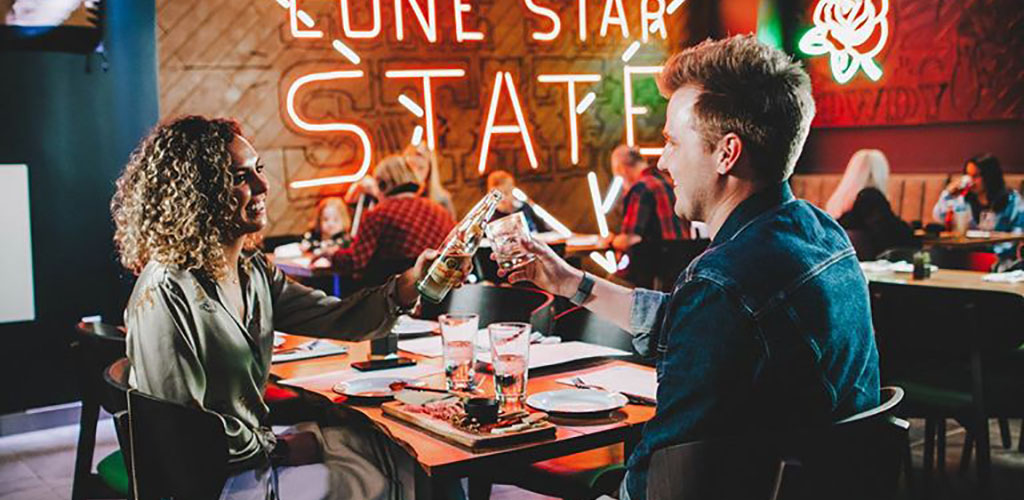 @jaxonbeergarden
In a nutshell, there are three types of places to take a cougar on a date be it in Dallas or anywhere else...
If you just want something quick take her to a lounge
For flings, a bar, or a romantic lounge will do the job.
The plan is simple:
Find a few bars/pubs/lounges that are close to your place
Bounce between venues (the last should the closest to your place)
Share stories, have fun, connect over drinks, switch topics more often, be assertive, and tease her
Escalate (kiss and make out)
Get her home
These are a few romantic bars/lounges where you can take a Dallas cougar out: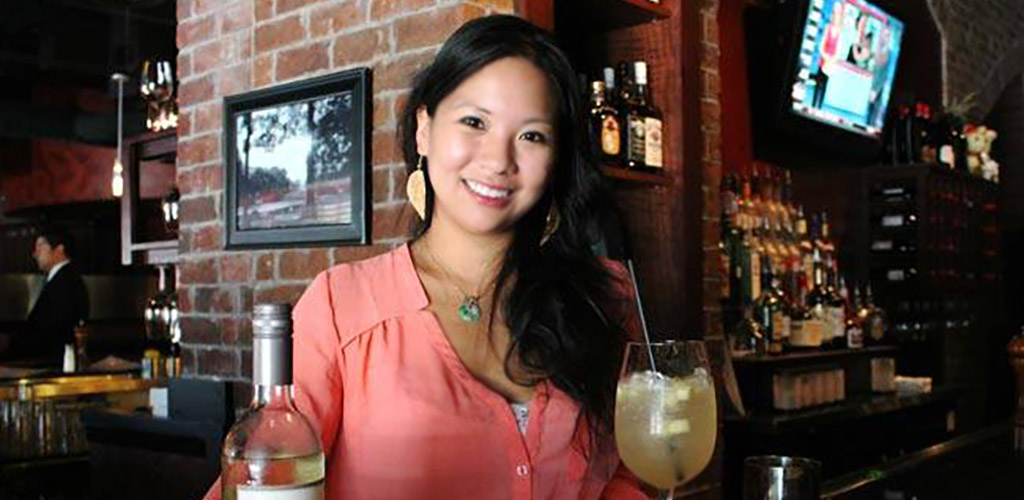 @KennysWoodFiredGrill
For the conservative type try a comedy club, piano bar, or fun activity
These are a few places where you can share an experience with a Dallas cougar. They're less likely to get you in her pants but you will still share some experience with her.
(Remember: anything is better than nothing)
These venues are worth checking:
More: A few upscale restaurants if that's her taste
Some old women are into fine dining. They like to brag about how much the food costs so why not give her that experience if your budget allows. Just don't brag about how much you make or how much you spent on the food. That's a huge turn-off (women call this "SDS" or Small-D***- Syndrome).
These are our choices for romantic upscale restaurants in Dallas:
A map of all the best cougar dating spots in Dallas
We combined all our recommendations in a single map so you can switch between them in the way you like. Make sure the places you pick are close to yours and let us know when you get lucky.