They say that those 3 words are music to her ears: those 3 words to make a woman want you have been on the lips of every lover and every partner across the centuries:
I love you
I want you
I miss you
I … you
Are those the 3 magical words that will make any woman melt for YOU?
First, let us straighten some facts… and let you in on two secrets that will remove the risk of her rejecting you.
Did you know that there is a difference between what women want and what women need? And that this is one of the most misunderstood and yet most powerful concepts which is the key to your woman's (and any woman's) heart?
What does this have to do with the 3 words? Simply put, you can use 3 words to make a woman want you or you can use 3 words to make a woman desire you.
But that's not all:
The power of 'want' is ephemeral, you can say the words, but your woman will always want you to say them back (and in a different way). Don't get me wrong, it's nice and important but… it's not what's going to keep her coming for more.
You see attraction is not so much about the words you use rather it is about the sexual tension between the two of you.
Attraction happens mostly with non-verbal communication – around 93%. Which leaves verbal communication or words a meager 7% room for attraction.
My point is, imagine creating the perfect atmosphere to say the right words… that's secret #1.
A blueprint to make a woman want you, need you, and even might I say ask for more.
What are those 3 words anyway?
3 Words to Make a Woman Want You
Would you say "I love you" to someone you just me? I hope not!
What about via chatting? I certainly hope not as well.
Telling a woman what she wants will not make her more attracted to you (at least not in the initial stages of the courtship or relationship).
As Oprah Winfrey once said, "everyone craves validation".
We constantly crave one of three types of validation: physical, intellectual, and emotional.
Understanding the woman before talking to her is the key to her kingdom. That's secret #2 – knowing at which stage she is at to communicate in her "validation language".
Now that you know both secrets let's get rolling with the words!
What words attract a girl with Physical Validation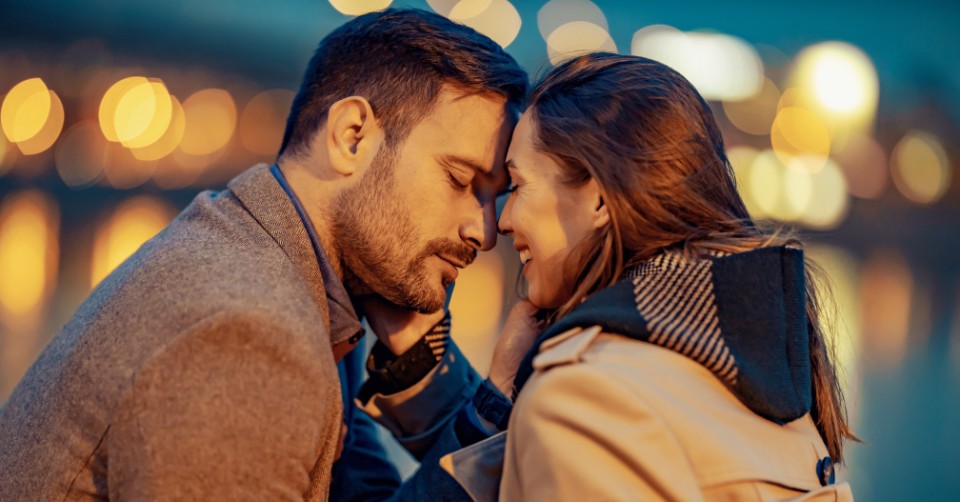 Those types of words are best said to a woman who's lacking masculine presence in her life. She's probably very feminine in her nature or in her feminine energy at the moment.
What's one thing that gives it away? A lot is focused on her looks. A new haircut, a new dress, a sexy dress, new lipstick, etc. At this stage she wants to feel sexy, she wants you to show her how sexy she is.
Depending on which stage of the courtship or relationship you are at, this is where using raw, sexual words works best. The 3 words that make any woman obsess over you:
"I need you",
"I desire you",
"Just kiss me",
"Pack your bag",
"Sorry, I'm taken",
"You look gorgeous",
"Buy the shoes"
"You have a sexy smile"
"Your smile is…"
"Your eyes are…"
"You are crazy"
So how do you make a woman crave you?
By telling a woman what she needs.
Of course, when a woman is at this stage, she prefers a man of action. So you can sing your way all you want but action is the key to attracting the woman at this stage.
Keep in mind to always be honest! When someone is in their feminine energy they can smell lies and fake compliments a mile away, they are pretty good detectives when it comes to that and has pretty strong intuitions.
Now that you've romanced her with your masculine energy, after some time and enough exchange of your testosterone with her oxytocin, she might want to take the lead and bask in her masculine energy.
She gave you enough control, now it's her turn! So let's see which type of words work best here:
How to impress a girl with 3 words using Intellectual Validation
"Fine, you win",
"You're the GOAT",
"I am cooking",
"Tell me more"
"Let me help"
"Proud of you"
"You inspire me"
"You motivate me"
"I trust you"
"I appreciate you"
"You are successful"
"I am sorry"
"Dinner is ready"
"You were right"
"You need something?"
When a woman you want to date or your girlfriend is at this stage, she is probably in her masculine energy and would require more feminine energy or finesse from you.
Here you want to appeal to her personality, and her achievements, basically pumping her intellectual ego (authentically!). Tell her what you love about her and be specific about it.
You can use words like: "You are smart" now and then, but what she really wants to hear from you are words like: "Your ad on XXX is brilliant" and you can go even further by saying "what I liked about it is XXX and XXX", "Pure genius".
Another way to make her feel special at this stage is to ask for her opinion. It makes her feel like an expert and that you care about her opinion. "Tell me about XXX".
So you led, she led, now what?
She's seen that you can take the lead and you can also follow her lead, it makes her feel safe and secure in your presence, ready to connect. She is now ready to bloom!
3 girl-melting phrases that make her want you with Emotional Validation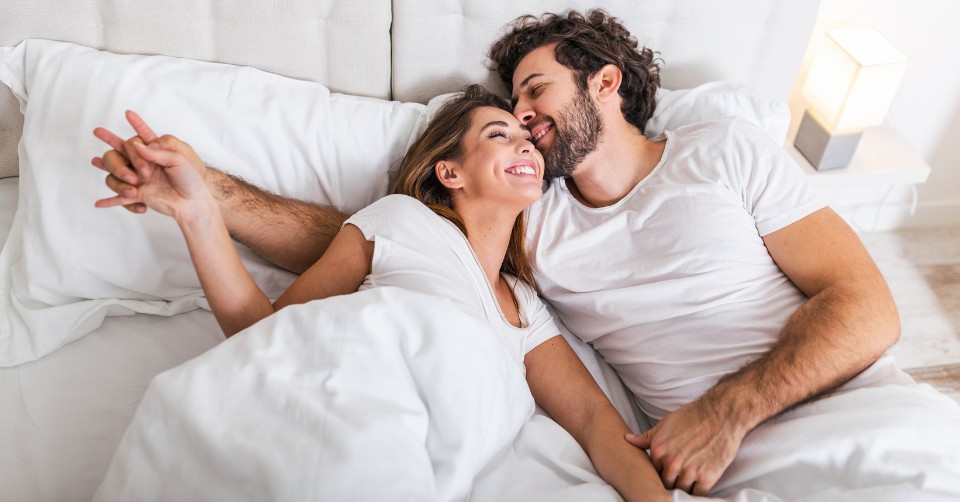 Want to know what to say to a girl to make her want you at this stage? I'm sure you do, just keep in mind that it's not just about the words, it's also important to back them with action.
"I love you",
"You're the one",
"I miss you",
"I got us"
"Let's move in"
"Good morning honey"
"Let's get married again"
"I am listening"
"I hear you"
"I validate you"
"I'm right here for you"
"I am yours"
"I trust you"
"Are you home?"
"Hold my hand"
"How are you?"
"Wait! Stay close"
"Follow your dreams"
"Gimme a hug"
"You are everything"
Now if you really want to turn her on, ask the right questions. And if you want to develop a real genuine emotional connection ask her the 36 questions on a date (I did it with one of my exes and it worked like a charm).
Those questions will show you if you have a connection or not.
Being vulnerable is key to relationships. It shows you are confident in yourself. And when your woman or date is at this stage, it's all about vulnerability and trust.
This is one of the deepest stages of a relationship, it's not about the body or the mind, it's about connecting heart to heart. You are probably balanced in your masculine and feminine energies at this stage.
Now, do you want to really dazzle a woman if she is your girlfriend or partner?
Take a step further and create a list for her of all the words she loves to hear and write it down on a piece of paper and give it to her saying something like: "I made you a special list. A list of all the words I noticed you like to hear from me. Now every time you want or need validation and I'm not able to answer you in the next minute, read it and know I'm thinking of you."
Remember that the power of the 3 words is also circumstantial so let's dive in.
A Caveat to Using These Three Words
Those 3 words only work when the right energy is present. How do we make sure the right energy is present?
Understand at which validation stage the woman is at
Be aware of the environment you are in
Create the right circumstances based on the validation stage and the environment
Build attraction non-verbally
And last but not least use the right words
The 3 words you can say to a woman you just met
Unless you're lovers who were together in past lives and had a soul recognition, the first time you meet someone, you might have to use more than 3 words that make any woman obsess over you, even if she has dominant masculine energy (more about that in my article about being treated like an option)!
"And why would I want to date a woman with masculine energy?"
You see, both men and women have both masculine and feminine energy inside them (yes, it means that you have some feminine energy inside you).
A woman with a more masculine energy might prefer that you romance her with your actions. What type of action you might ask? It can be as simple as going on an adventure together. Huh?
But really, what would be 3 words to make a woman want you?
"I want you", "You are hot", "You are beautiful", "You are attractive", "Let's go out", "You are right", "I appreciate you", "I respect you", "
Now of course it is extremely important to be aware of the situation you are both in, the place you meet, the state of mind she is in, etc.
The 3 words you can say to a woman you are chatting with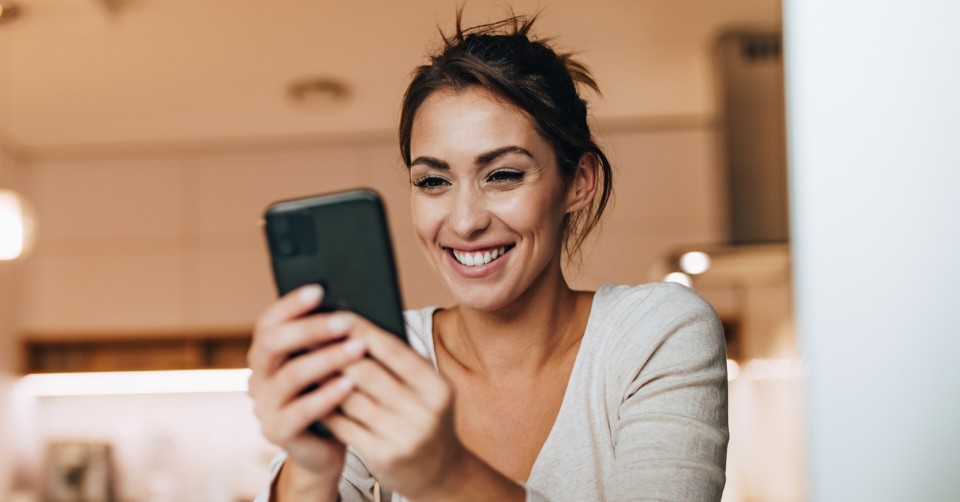 When you're meeting someone online whether it's through a dating or relationship app, I'd steer away from the general advice and pick up lines roaming the web if you're looking for a serious relationship.
Yes, they might work for needy and attention-seeking men and women because they are trying to fill a void through you but unless you want a simple hookup or a short-term romance…
So you want to know the most effective approach to disarm a woman? Here's how to make a woman want you over text:
Be yourself.
Huh? What??
Yes, when you approach a woman that way you are showing her three things:
You are confident to be yourself around her
You are trustworthy
You are NOT needy
Women crave men's confidence and their ability to be comfortable with themselves. Good communication is also important for long-term connection.
By being yourself and masterfully communicating with her, it'll make a girl think about you.
The 3 words you can say to a woman you already know
Women love compliments, but not any compliments. In her book, 'Mindset' author Carol S Dweck talks about two types of mindsets: growth and fixed.
The key to complimenting a woman is to dance between fixed mindset compliments and growth mindset compliments.
If the woman's in an insecure phase or the physical validation phase, she would crave more fixed mindset compliments. Compliments such as You look beautiful, or you look sexy.
And the more the woman is secure, the more growth mindset compliments she craves. Compliments based not on what was given to her but rather on what she earned by herself, such as You are smart.
This especially applies to a woman you already know, whether she is a friend, an acquaintance, or even a work colleague.
If you feel a woman needs reassurance and craves some masculine energy, you can say those magic words: "You are enough" and "I got this".
Remember that both men and women have moments of insecurity and pass through different phases in life, we are all humans after all.
And now to blow her mind, here are 5 words every woman wants to hear:
"I love spending time with you",
"You've been on my mind",
"This is the best date",
"You are special to me",
"Let me take care of you",
"Let's go dancing babe"
Remember the two secrets, apply them, and then speak the right words, and your woman or date will see magic, hear the magic, and feel the magic coming from you.